Fall Wreath Ideas (to buy or make)
This post may contain affiliate links. Please see disclosures here.
Wreaths are a great way to bring in each new season, don't you agree? I've gathered several fall wreath ideas below for you, to buy or make.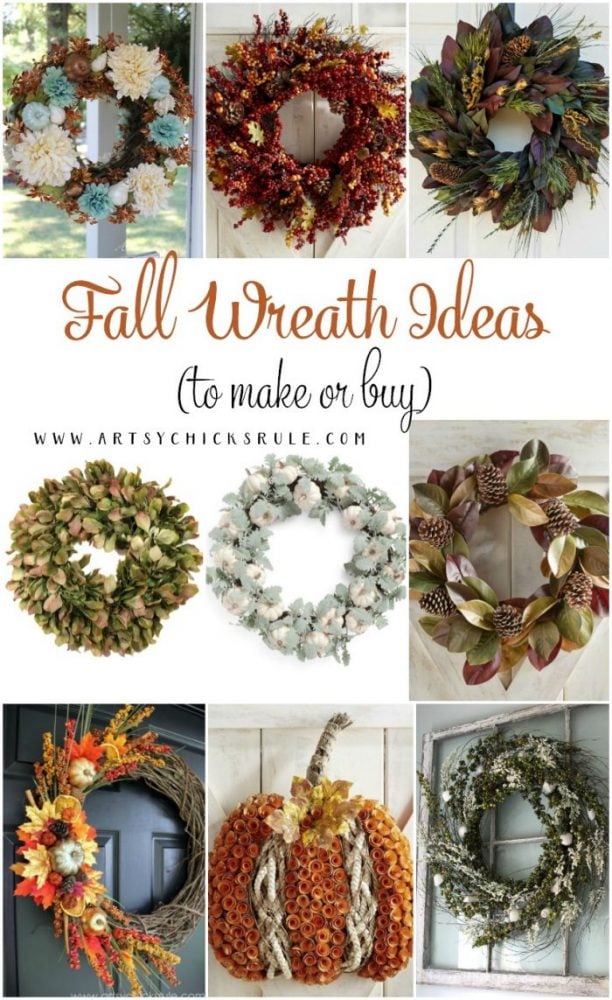 Hello sweet friends! Who's ready for fall? How about some fall wreath ideas?
Ready or not, it's coming! ;)
For the Spring, I shared a post with Spring Wreath Ideas, so since it's almost fall, I thought I'd share another one for Fall Wreath Ideas. (to buy or if you are crafty–and I know you are!–, to make :) )
I'll be changing out all the wreaths I have on my front porch and front door soon, too.
I've made several, and bought several wreaths over the years.
I'm considering making another new one this fall so be on the look out for it.
I'm feeling a bit green, white and rust colored flowers/elements for this one.
So, in the meantime, here are a few wreaths I found for you. Plus a couple of my own with tutorials. :)
I'll include affiliate links to the wreaths below.
………………………………………………………………………………………………………………
Here are a few DIY Fall Wreath Ideas (you can make):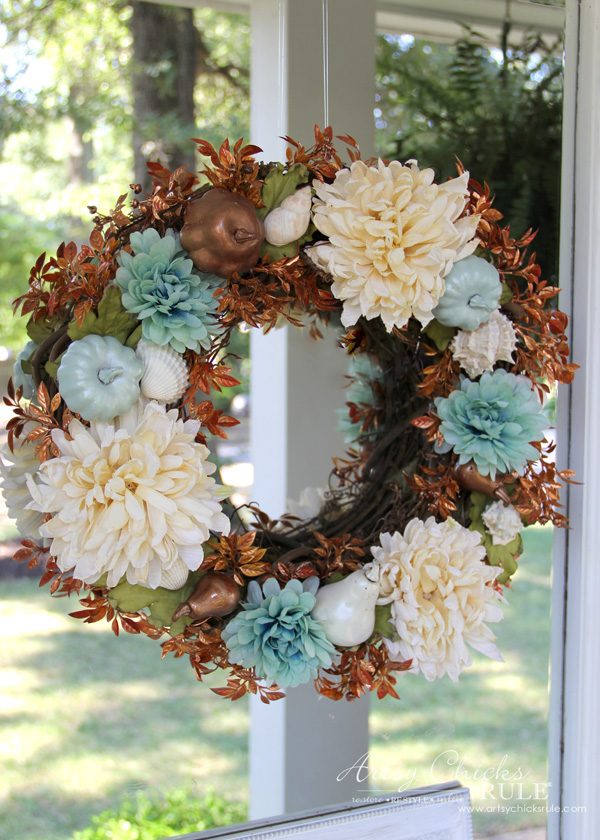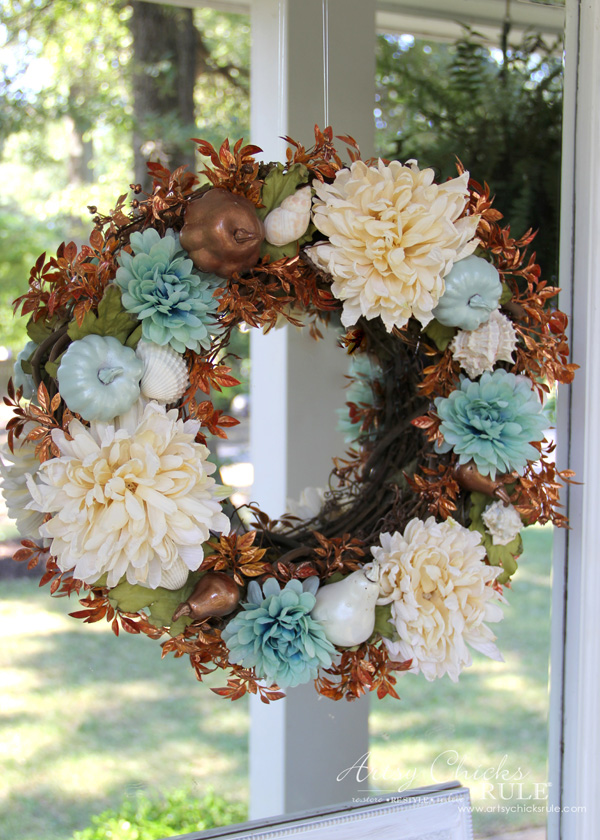 This is my newest (and my favorite!) fall wreath, I made it in Sept of last year.
You can find the tutorial, "Simple & Quick Coastal Fall Wreath".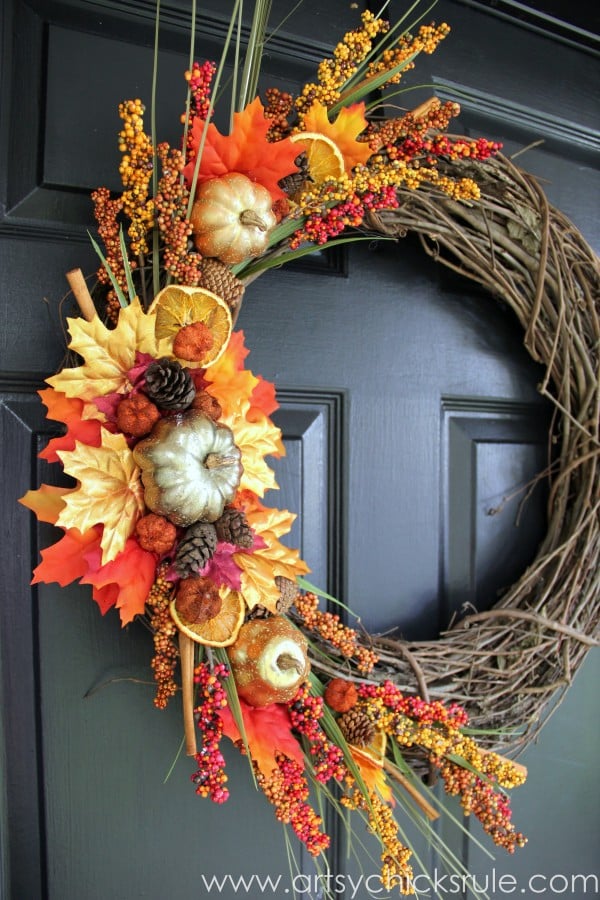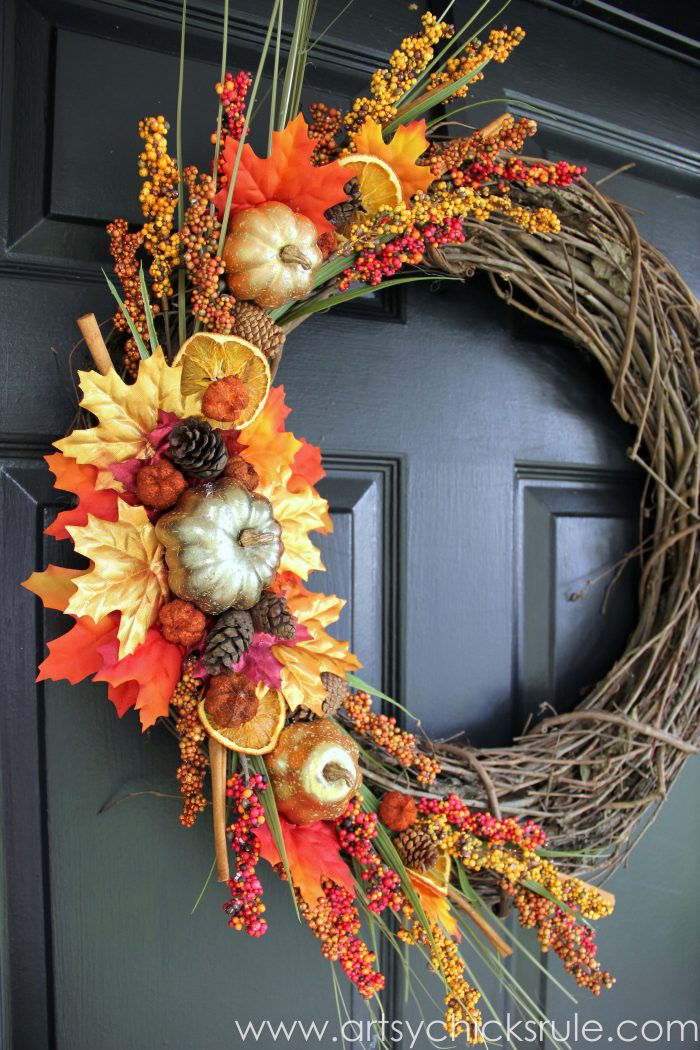 I made this more traditional wreath 3 years ago.
Tutorial is here, "DIY Fall Wreath"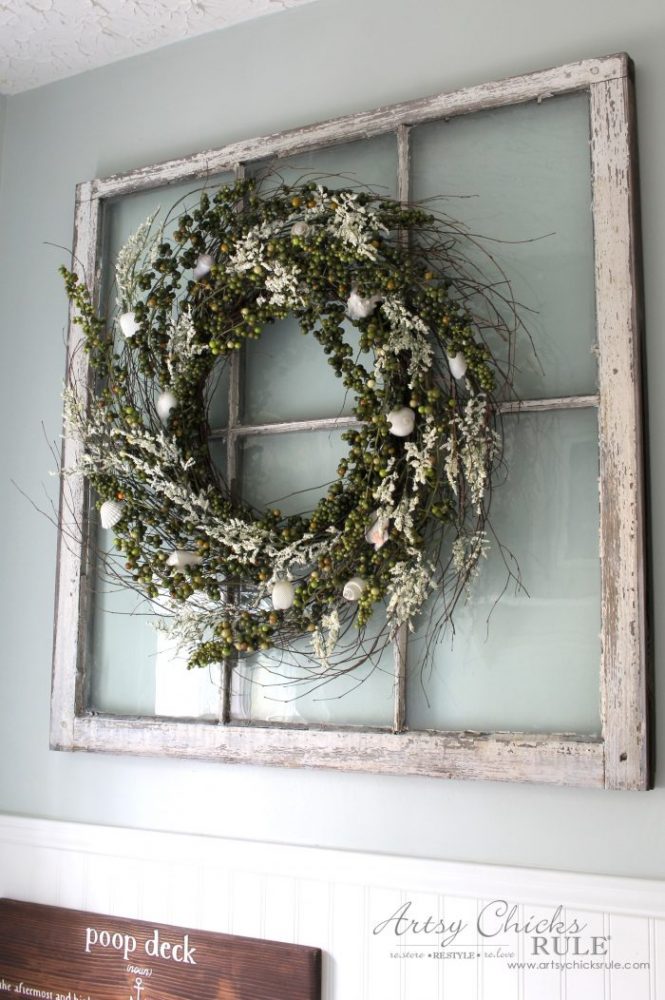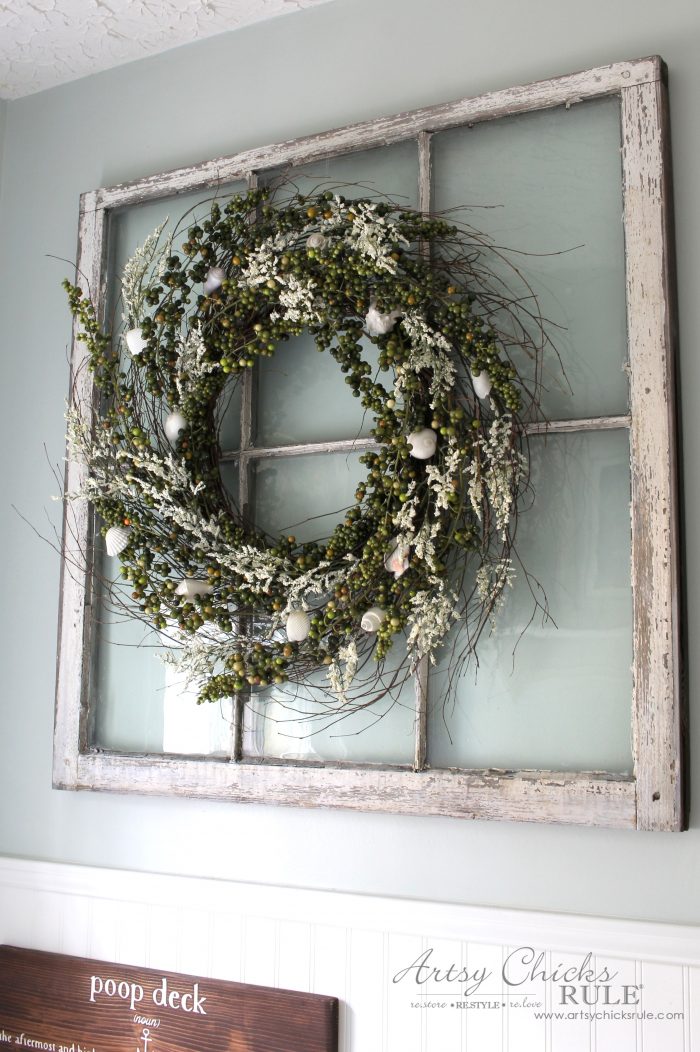 I think this green berry wreath I made for Spring could go either way, don't you ?
You can see the tutorial here, "Green Berry Coastal Wreath"
Hmm, I guess I've only made 2 fall wreaths (not counting the one above I made for Spring).
My blog is almost 5 years old ( in Nov ) I should have at least 5 fall wreaths, right? ;)
I need to get busy on that!  Like I mentioned above, I do have an idea for a new one so stay tuned.
Here are some Fall Wreath Ideas (you can buy):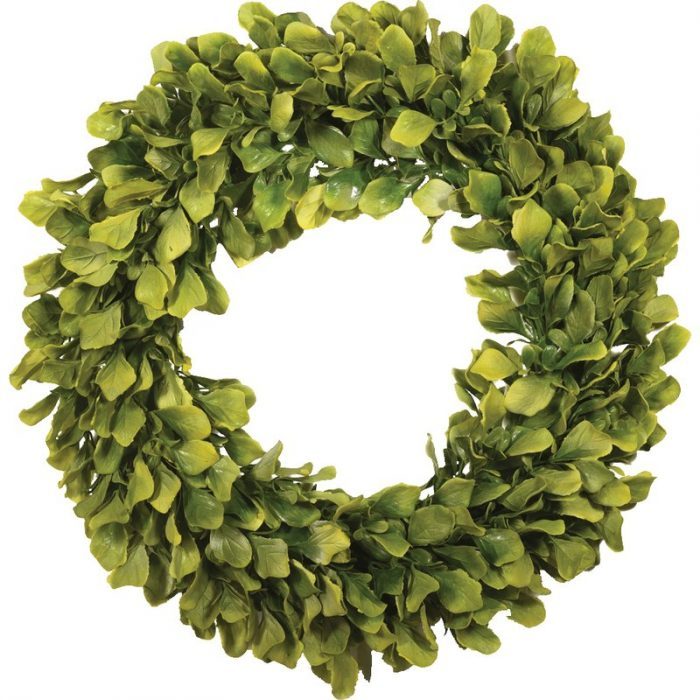 I sort of like this all green one for something different. (and the price is right! ;) )
Find it, here.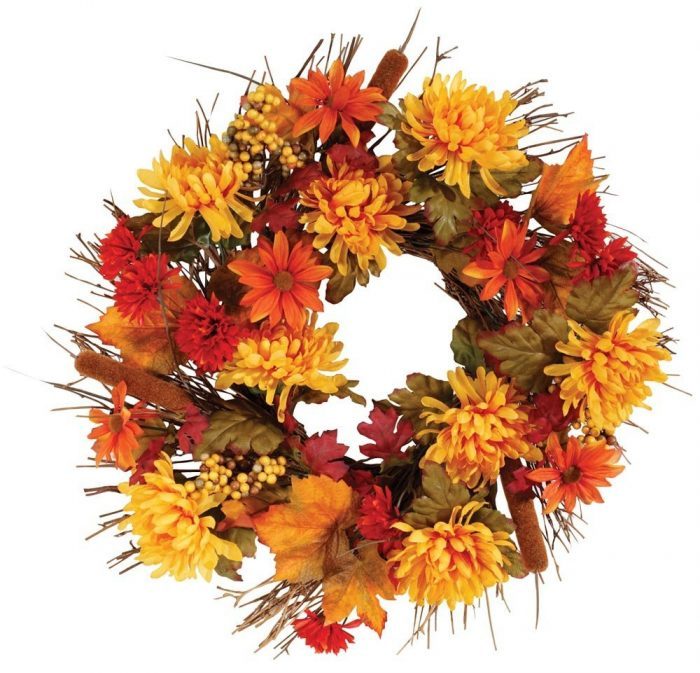 Love traditional fall colors? Then this one is for you.
Find it, here.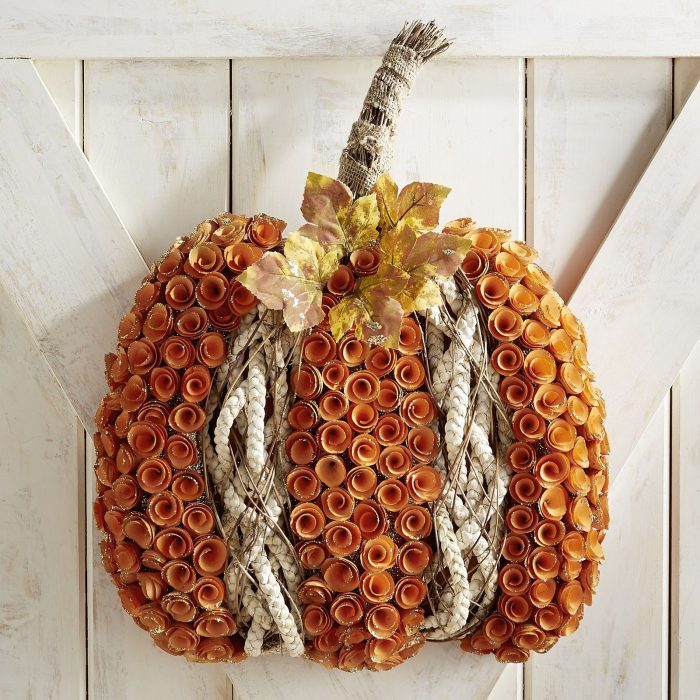 This one is fun and unique!
Find it, here.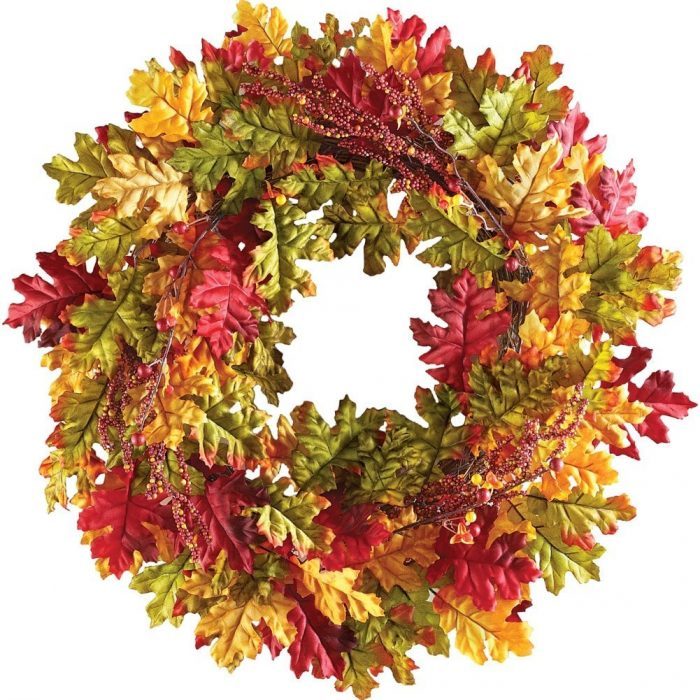 Such vibrant, pretty fall colors.
Find it, here.
I like this one with the sign in the middle.
Find it, here.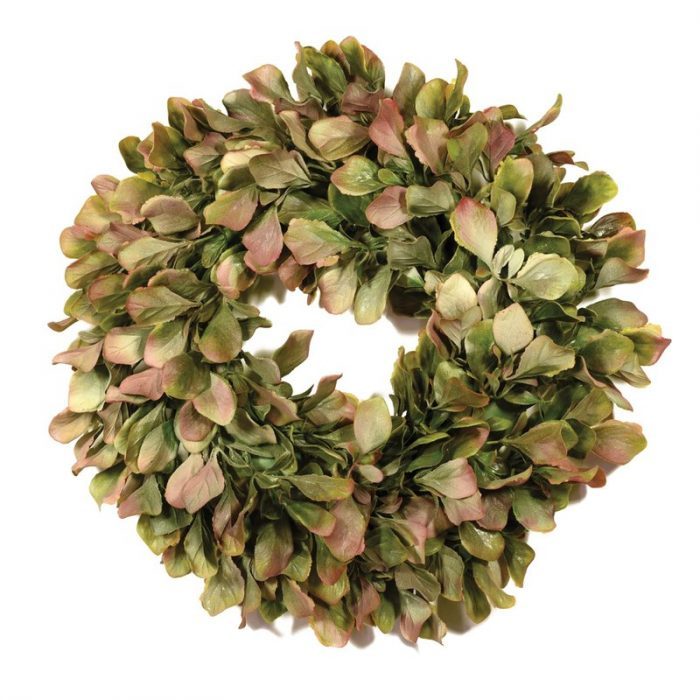 I like the leaves on this one. Perfect for fall.
Find it, here.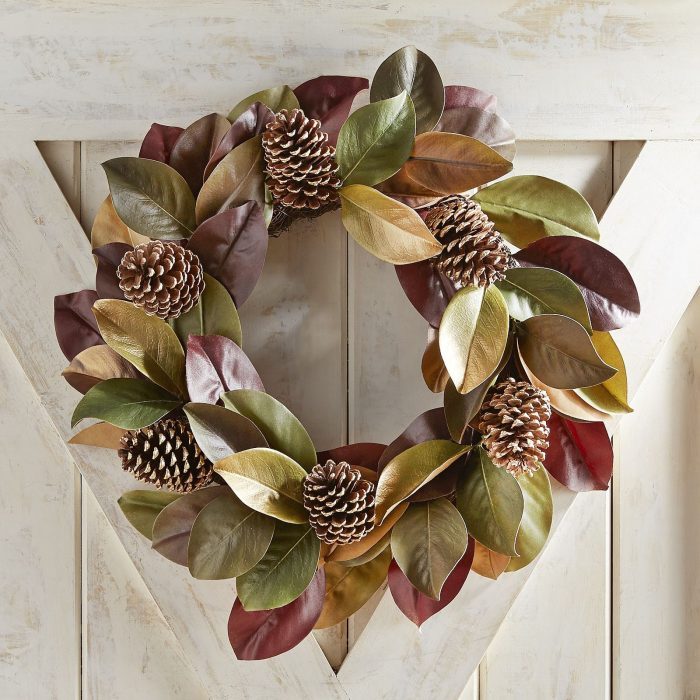 Love magnolia leave wreaths and the pine cones give it an extra little touch!
Find it, here.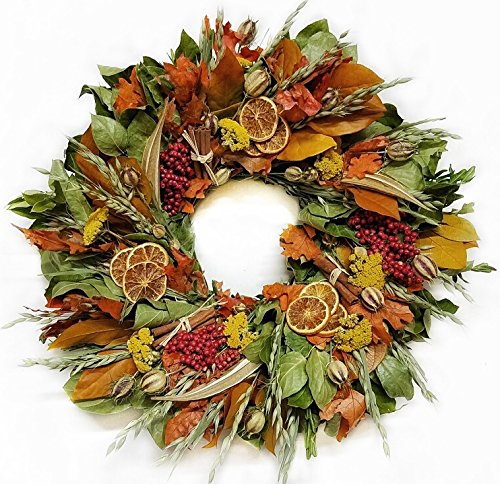 Love this one with the cinnamon and citrus!
Find it, here.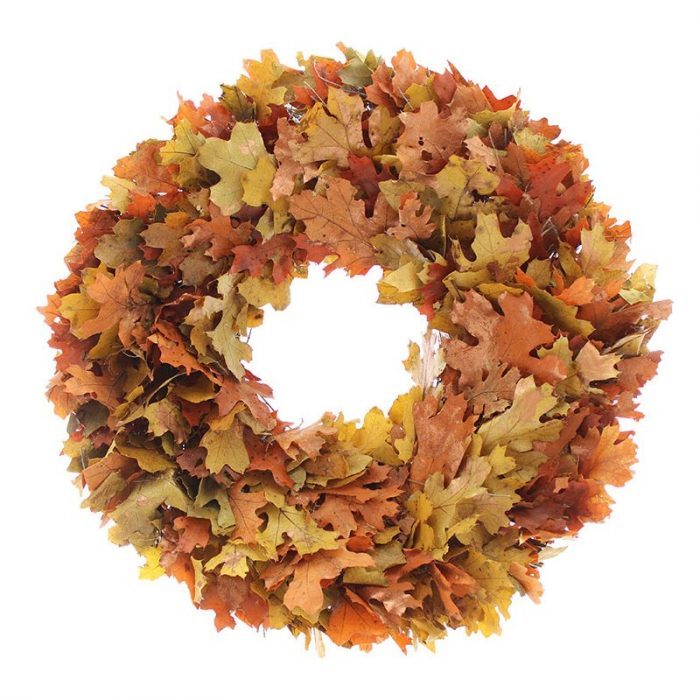 I love the maple leaves!
Find it, here.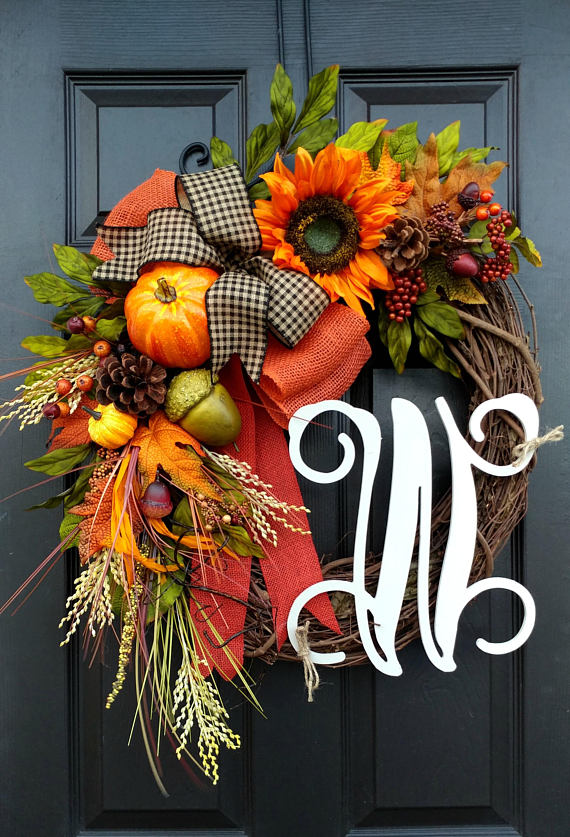 Love this monogrammed fall wreath!
Find this one, here.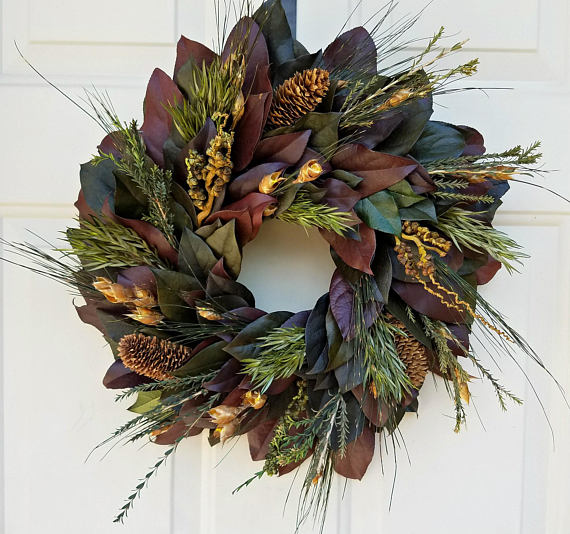 I love this one!
Find it, here.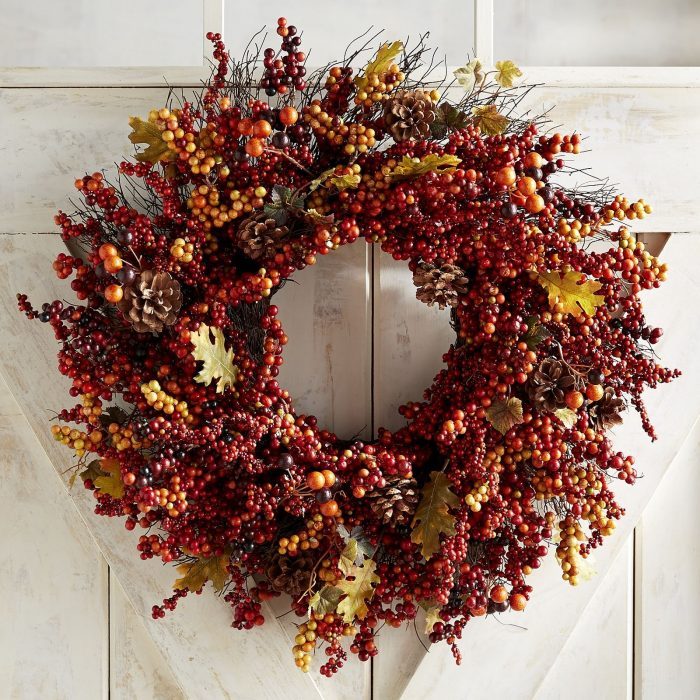 These red berry wreaths are a favorite of mine for the holidays.
I adore this one with the added leaves and orange berries for fall!
Find it, here.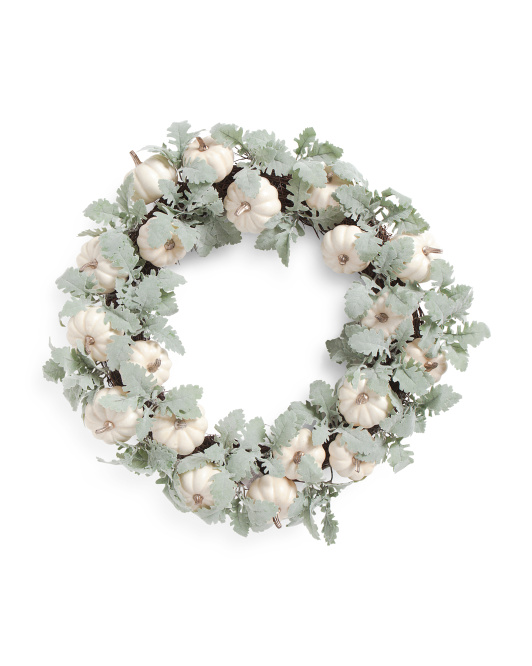 Love neutral fall decor? This one might be for you.
Find it, here.
And find even more Fall Wreath Ideas, here!
………………………………………………………………………………………………………………………
PIN these Fall Wreath Ideas for later!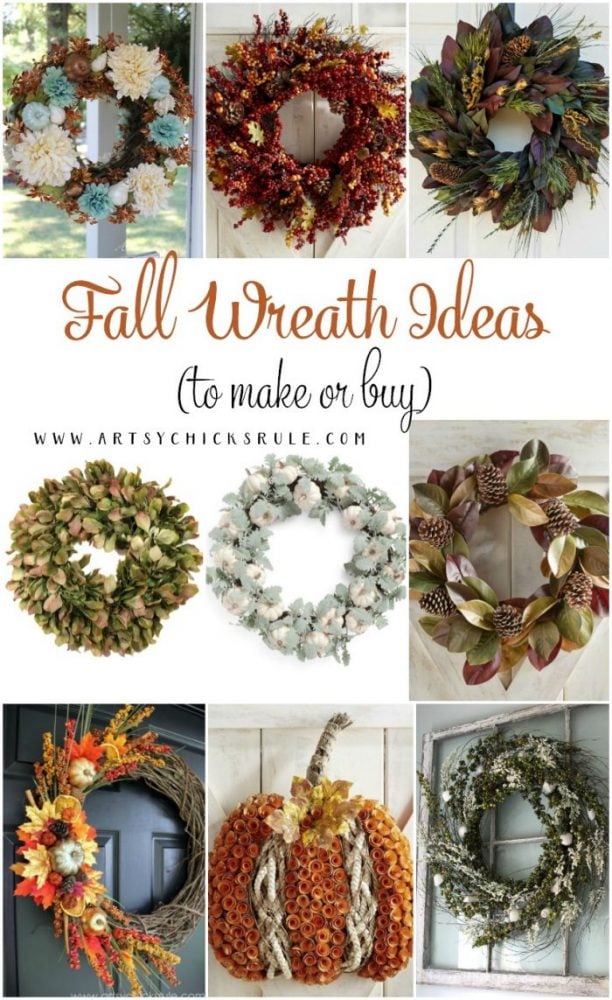 I hope this is getting you in the mood for fall and maybe giving you some inspiration for  your own decor.
I'll be pulling all the spring/summer down this week. Time for pumpkins…almost. ;)
Hope you have a great rest of the week! :)
xo