Easy, DIY Chalk Painted Bottles (w/Oil Rubbed Bronze)
This post may contain affiliate links. Please see disclosures here.
Remember these Chalk Painted bottles (and decoupage) I shared with you all last week?
Well, here are the other two I recently completed.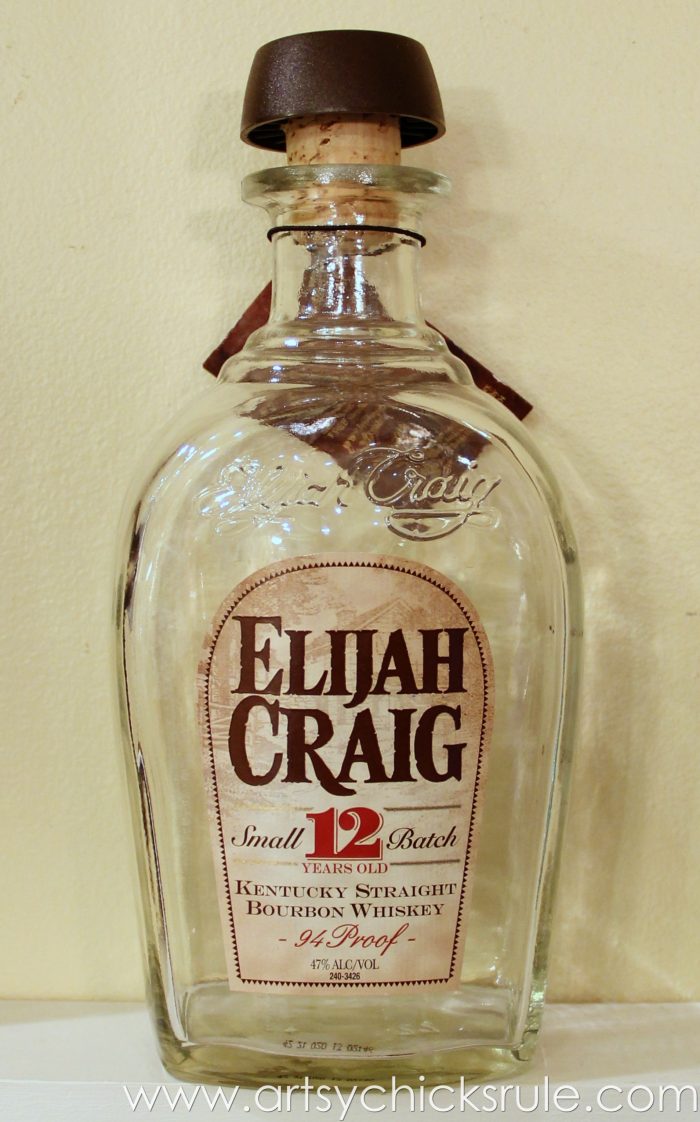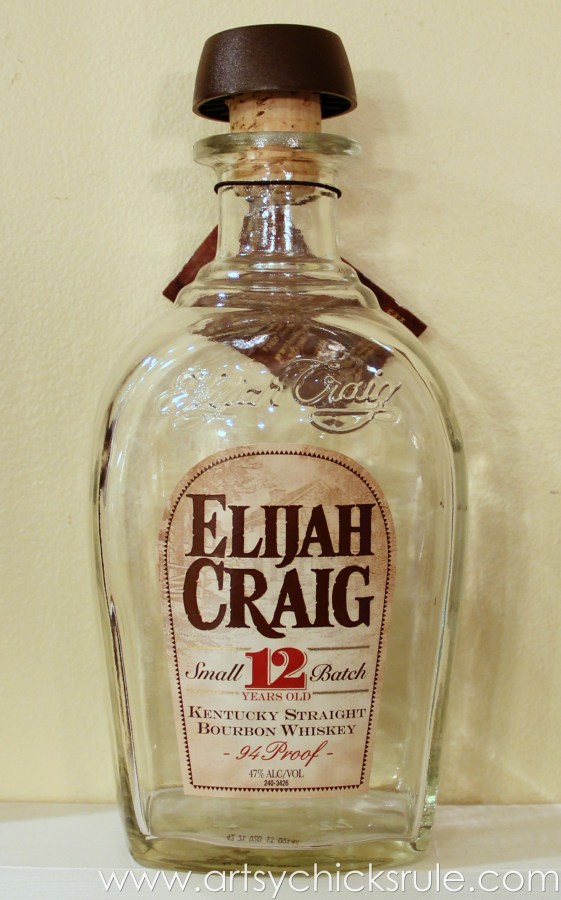 Easy does not begin to describe it….silly easy is more like it.
And such great, thrifty, budget friendly home decor.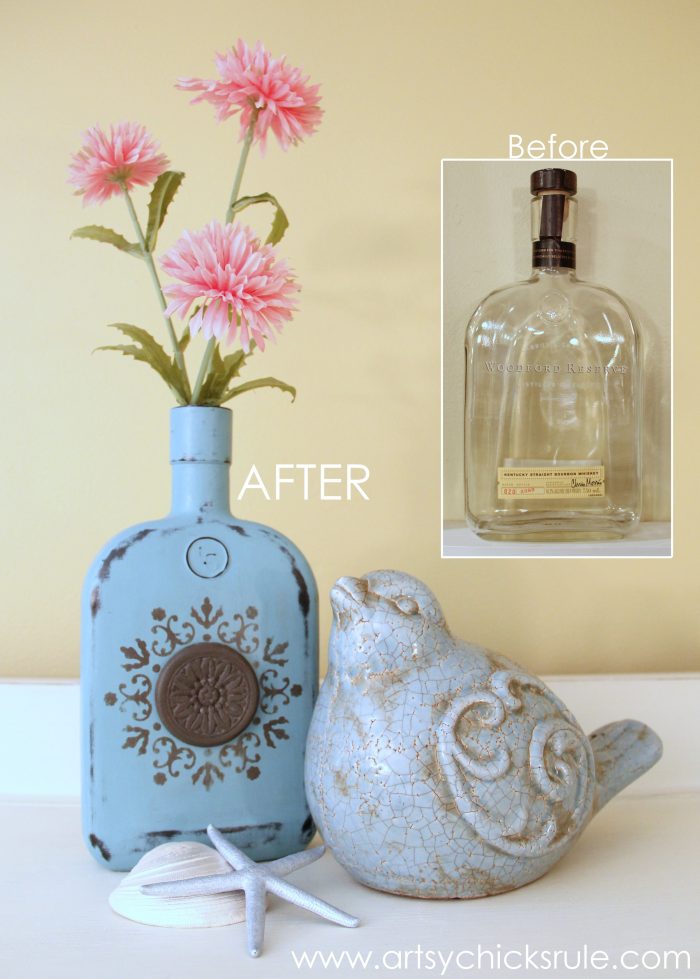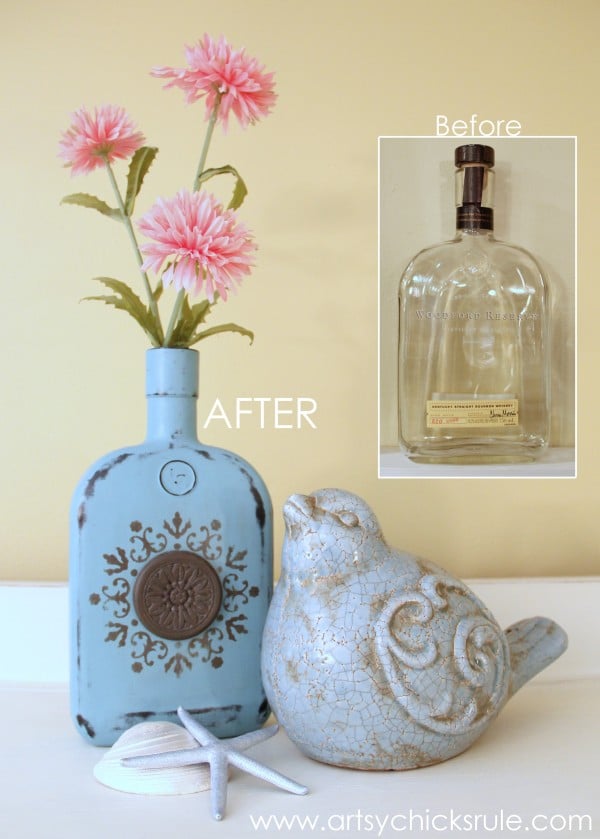 Here's how you do it…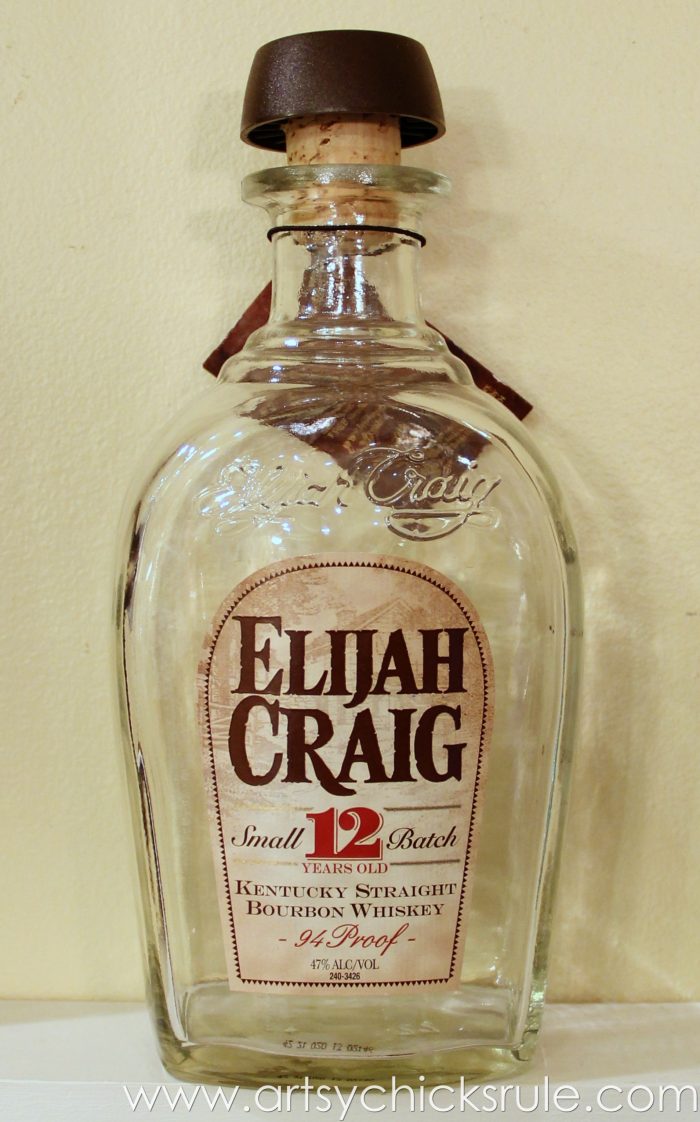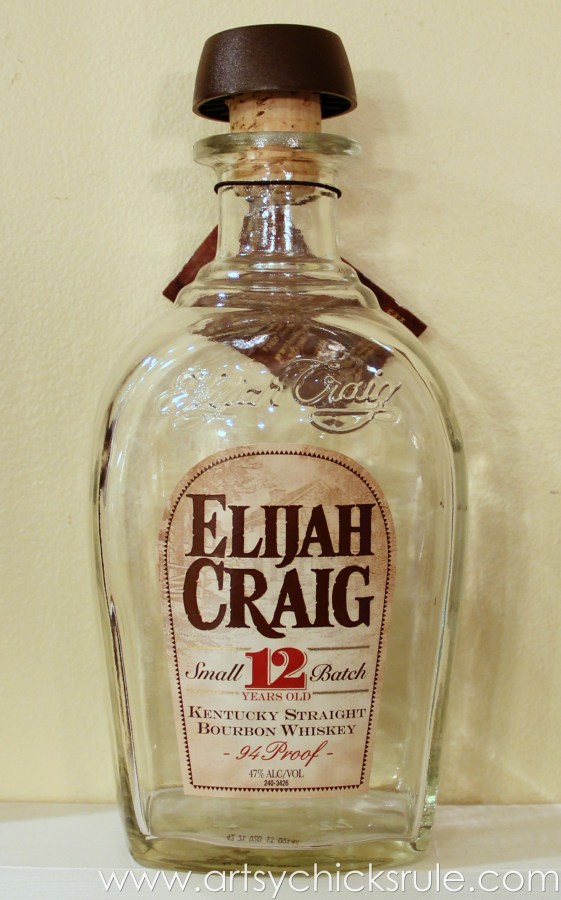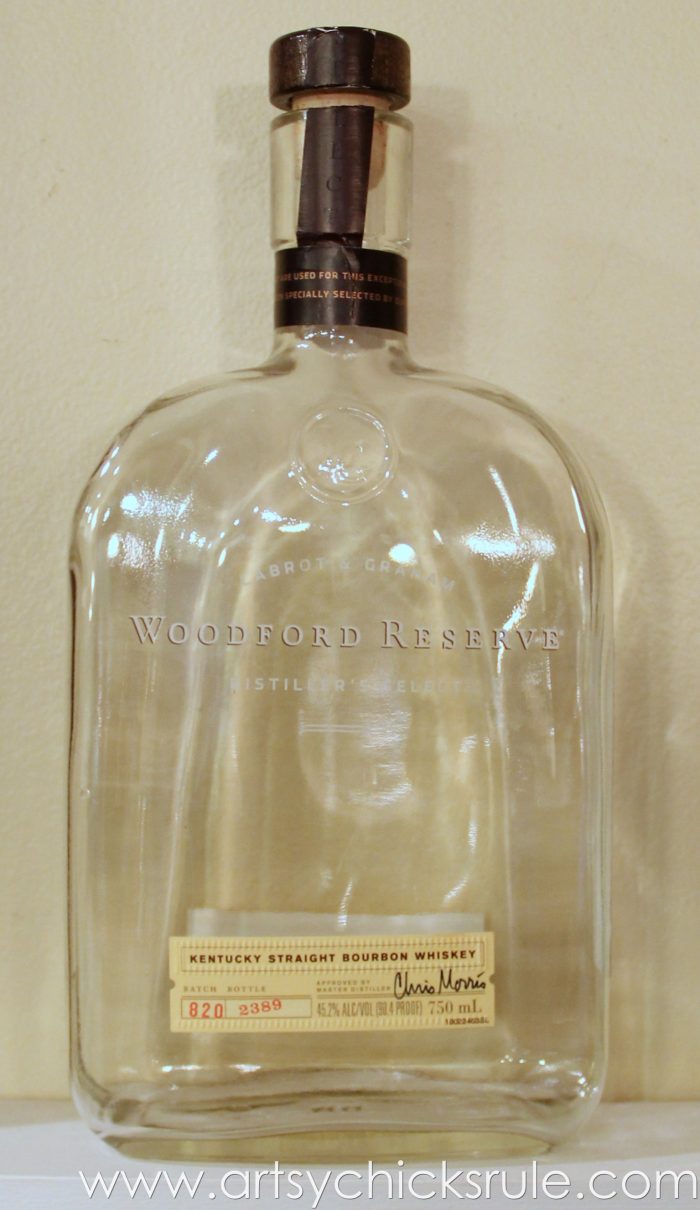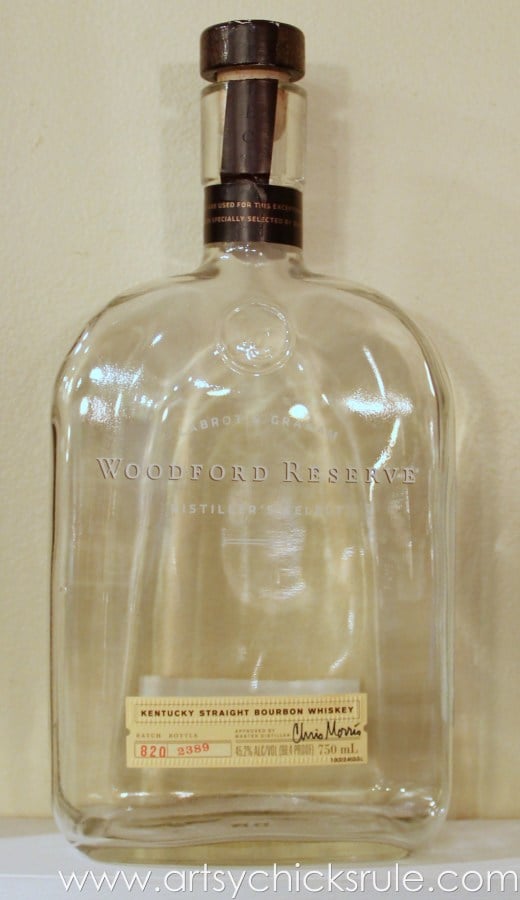 Find some old bottles and remove the labels.
That was honestly the hardest part of this whole process! They really do not want those labels coming off. ;)
Then dry them well and put a coat or two of Oil Rubbed Bronze spray paint on them.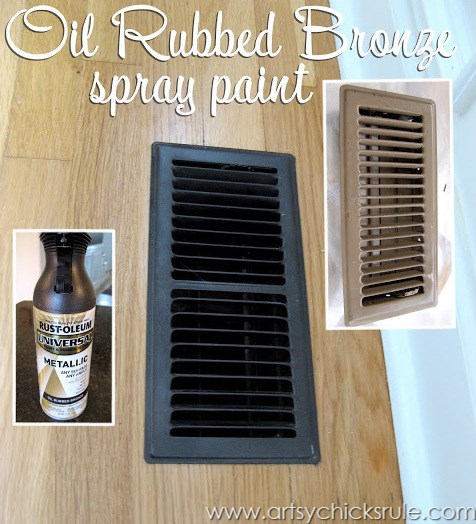 I LOVE this stuff. I've used it a ton in my home on everything from light fixtures to floor vents.
If you want to see what all I've painted with it …see this post here–> Many Uses for Rustoleum Oil Rubbed Bronze Spray.
One of my most popular posts ever…and for very good reason!
You want to see another of my most popular posts that's related to this? (and also for very good reason)
–> "Annie Sloan Chalk Paint — It's Not Just For Furniture"
I kind of think these bottles look quite beautiful just like this, don't you?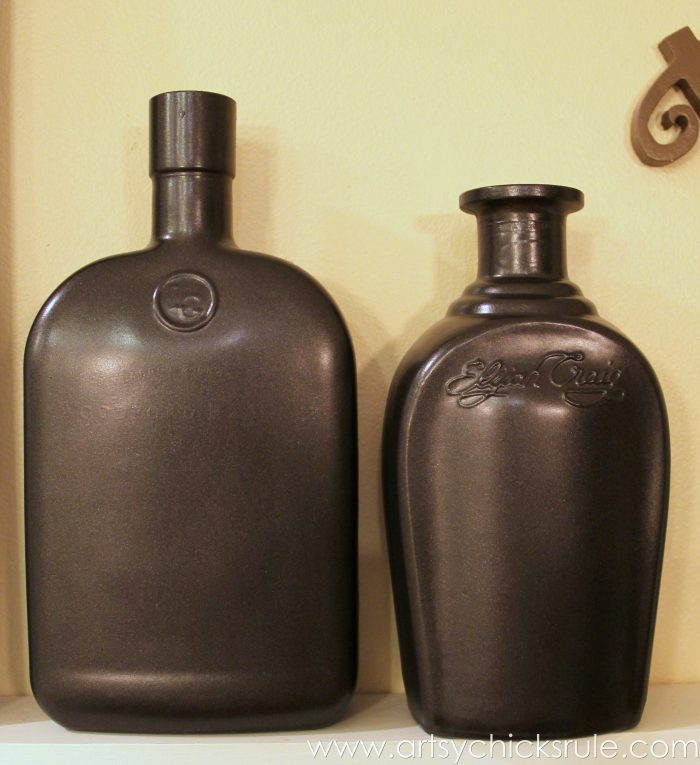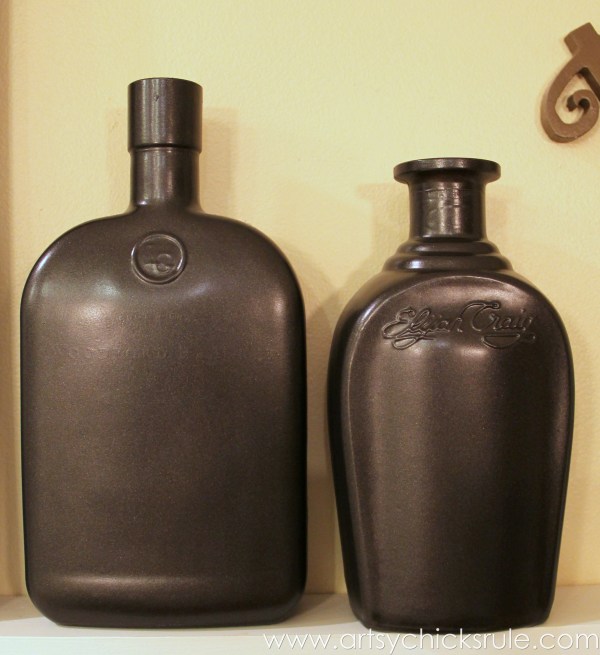 But my intention with the paint was to have a "base" color that was dark to 'uncover' when I distress the bottles later.
So I proceeded to paint over these with Annie Sloan Chalk Paint®.
This one got Provence Chalk Paint….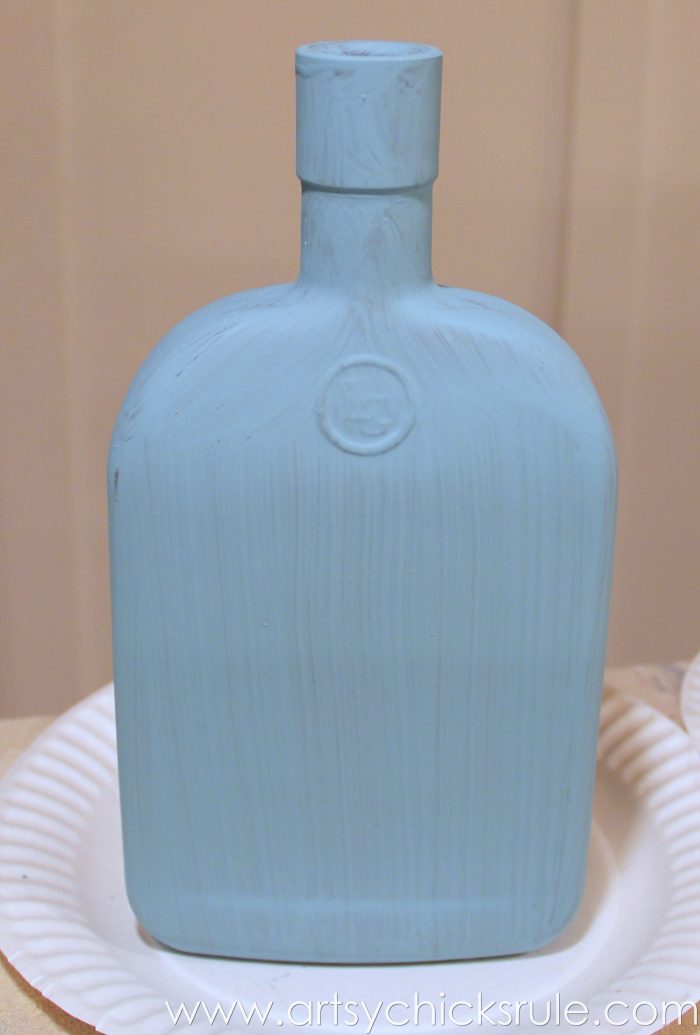 That's one coat. I did two.
This one got Pure White…..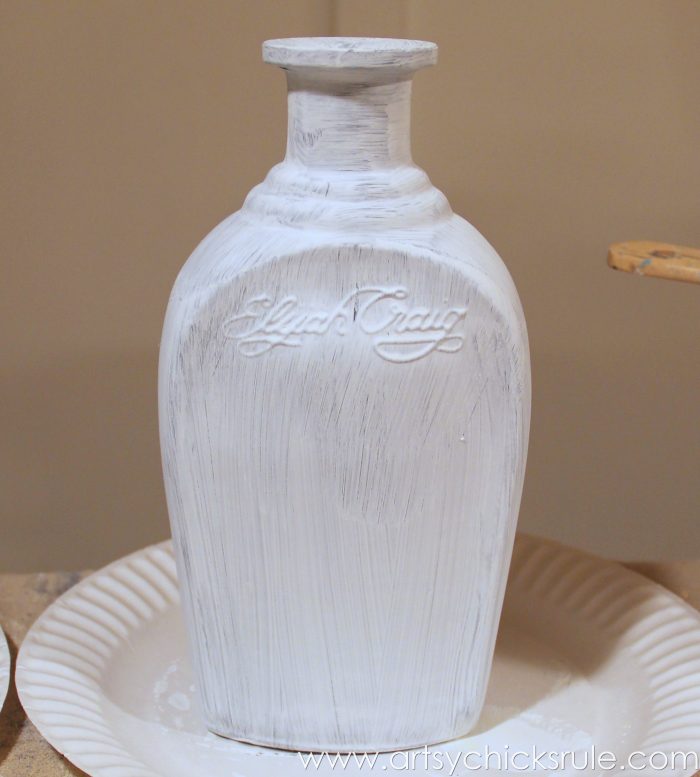 Also two coats. (this is one)
Once the white one was dry, I lightly distressed to bring the brown of the Oil Rubbed Bronze through.
Be careful you don't go completely through to the clear glass.
After that I applied one coat of Annie Sloan Clear Wax and buffed.
VOILA!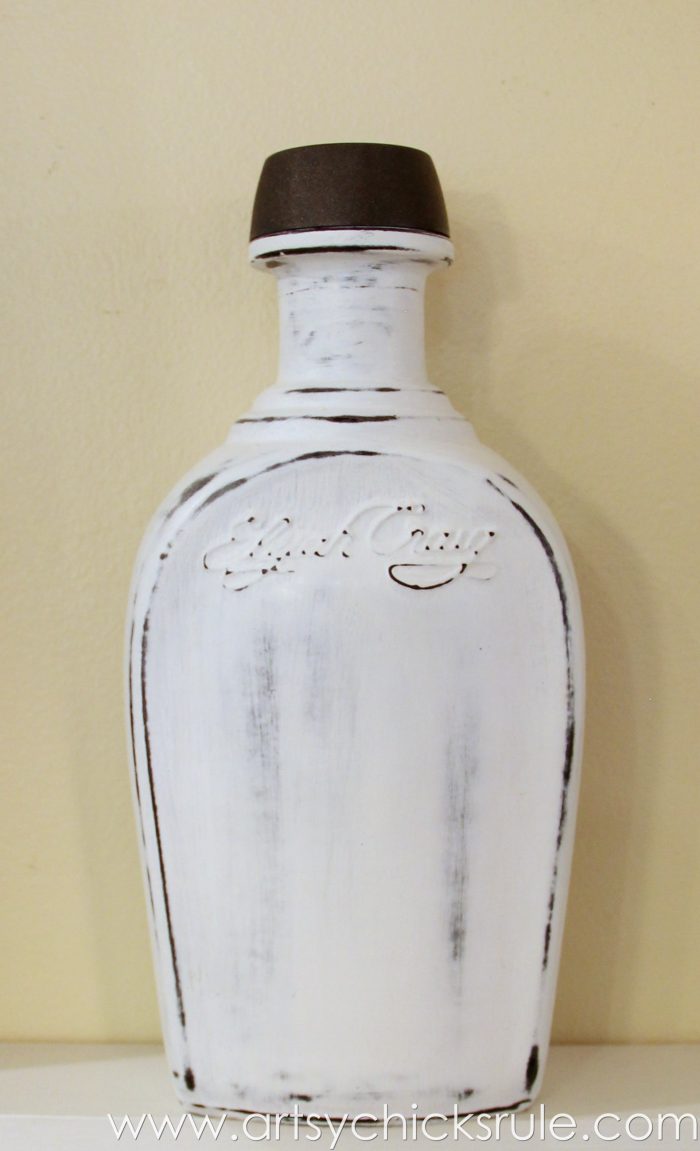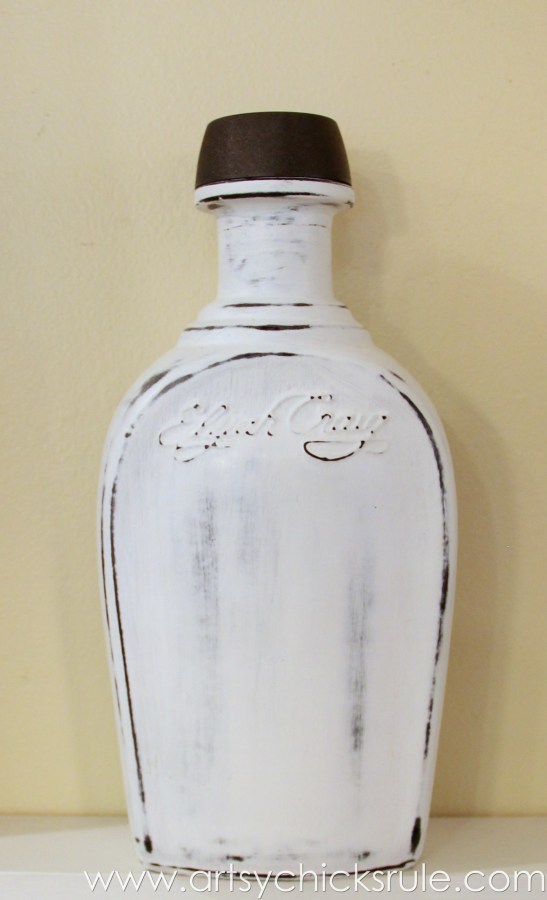 This one had a dark brown/gold plastic corked lid that I sprayed with the Oil Rubbed Bronze.
I kept it ORB colored, unpainted.
I decided to add a little something-something to the Provence painted one.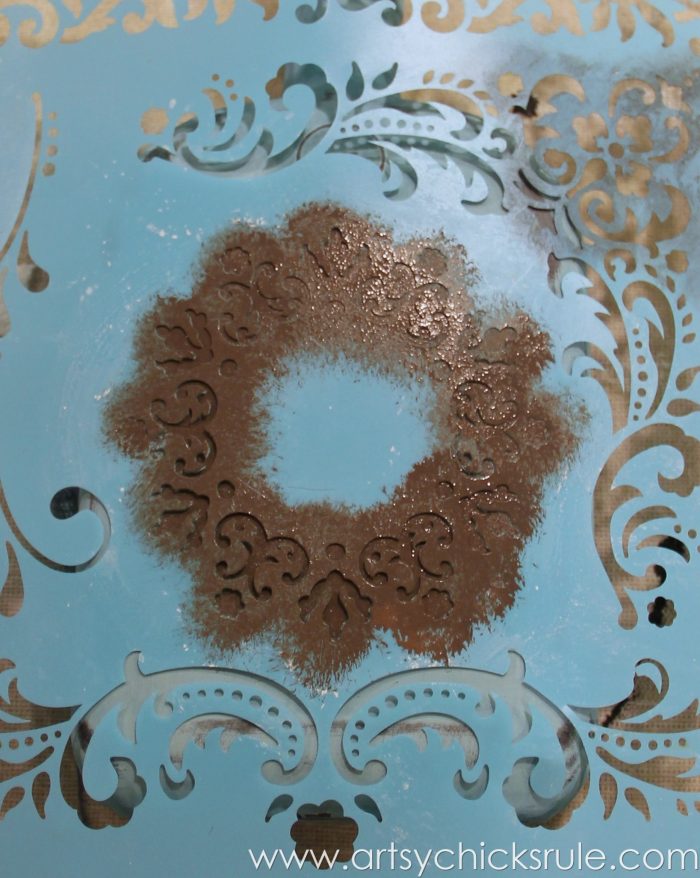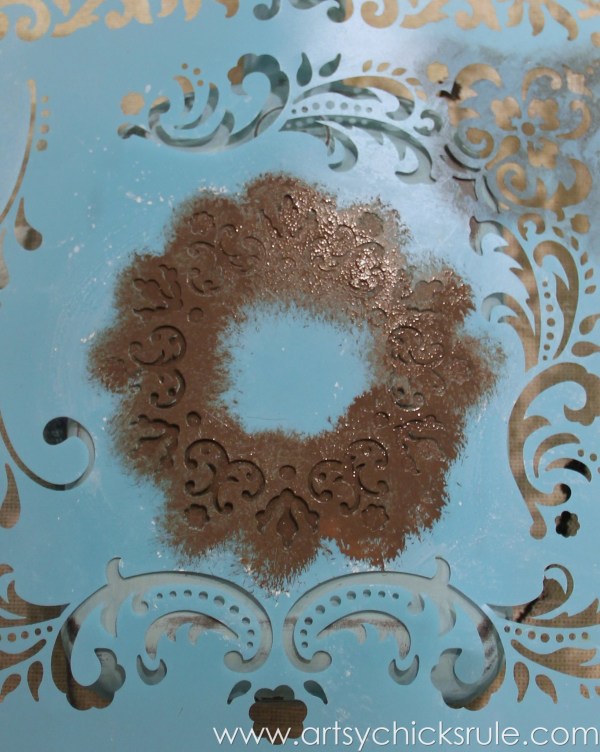 Since it had a flat front I decided to add a stencil in brown Chalk Paint.
(Chalk Paint does not come in this shade so I made my own — you can see how in this post –> here.)
I already had these little wood medallions so painted one up in the brown….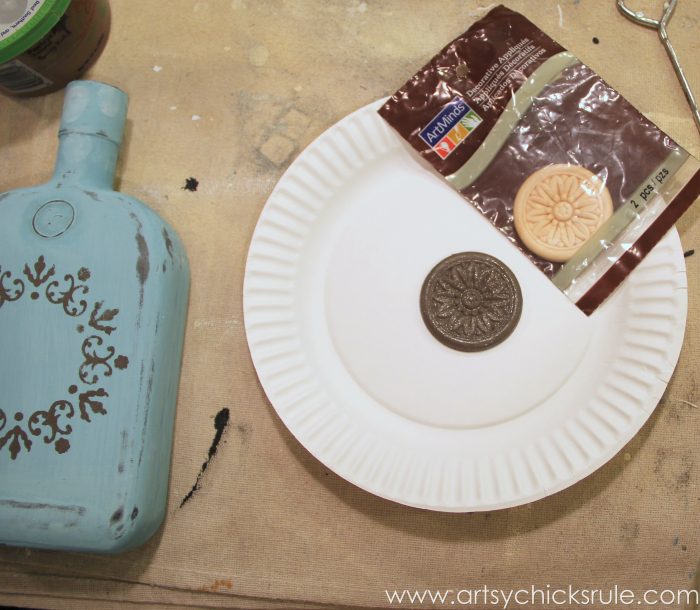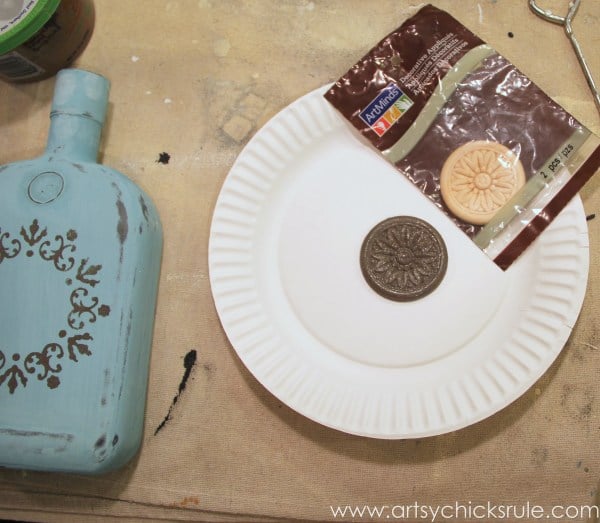 ….and applied it directly into the middle of the stenciled area.
Look how perfectly it fit!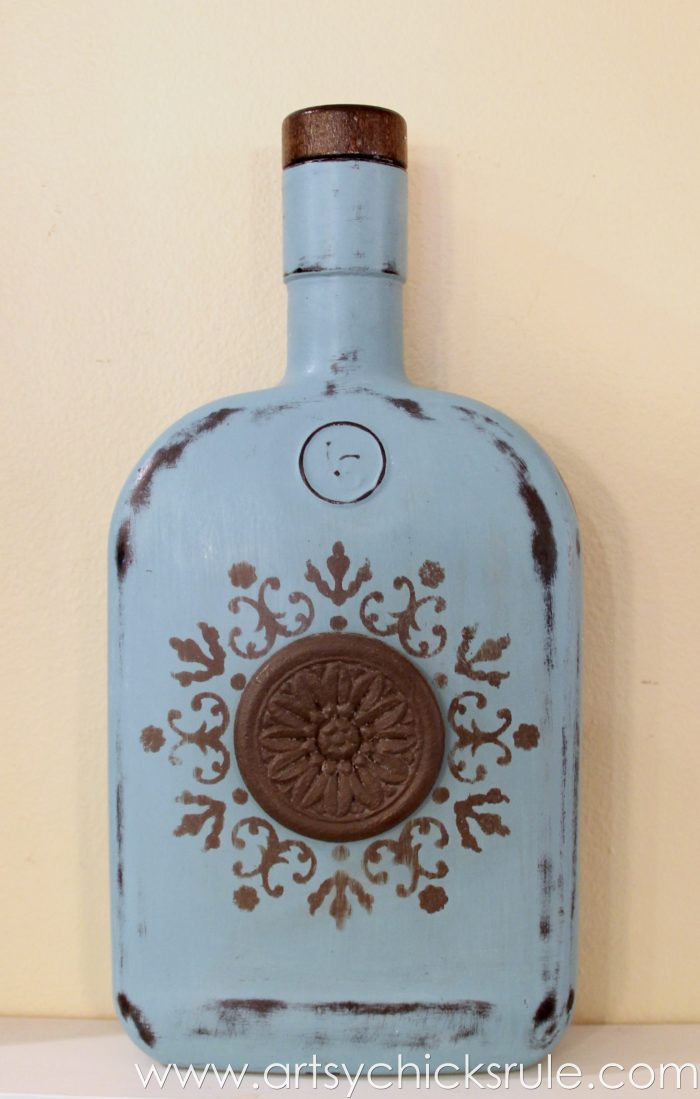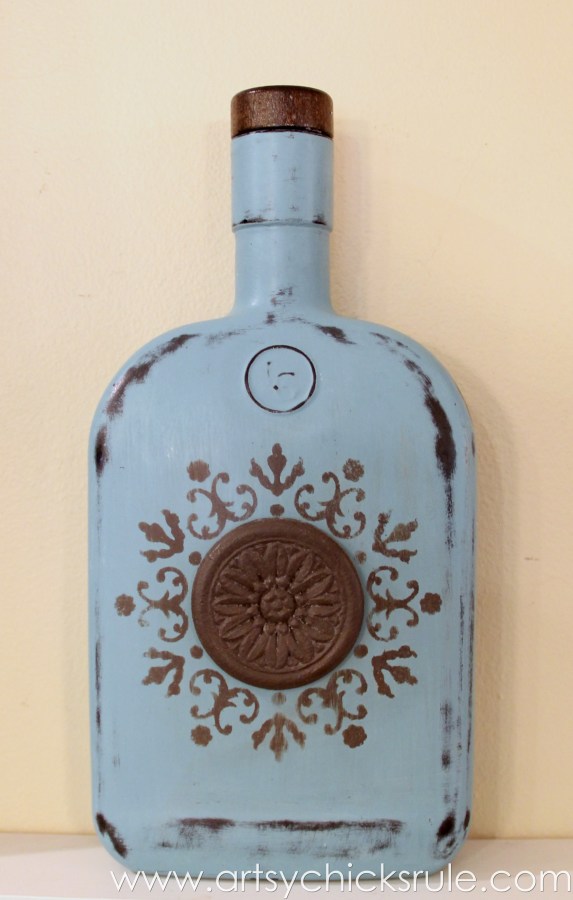 This one had a dark wood corked lid originally….I kept it 'as is' because I liked the look.
Styled up a bit….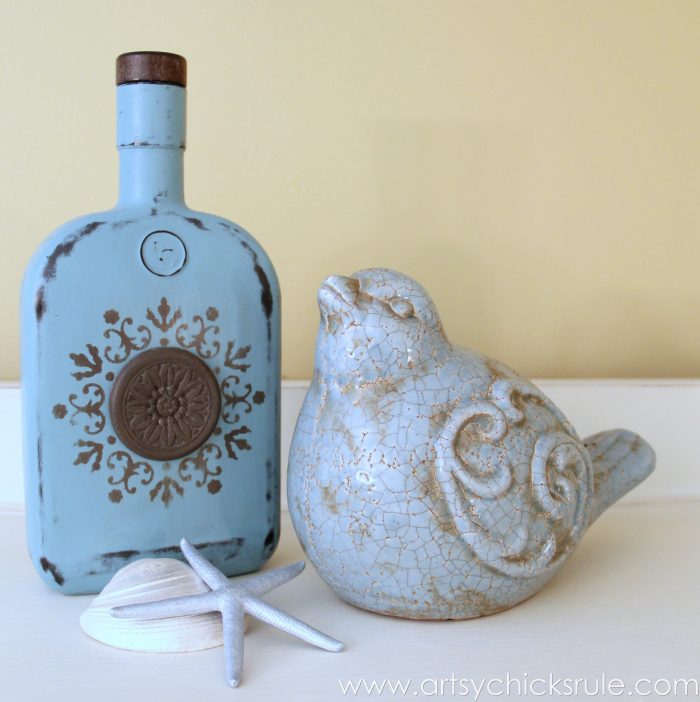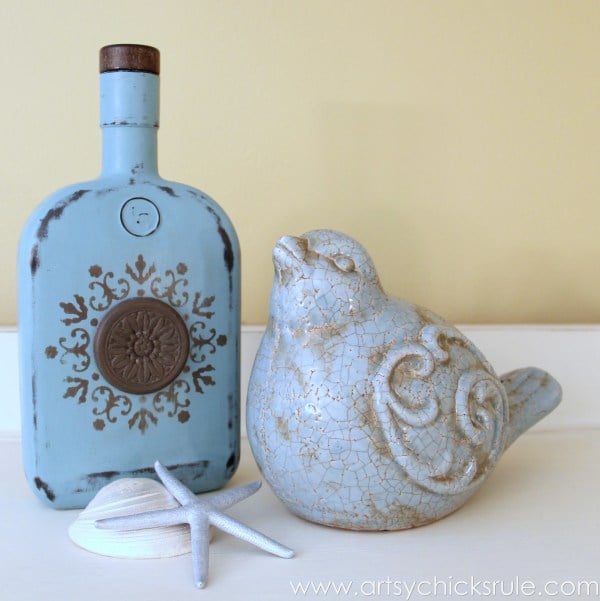 They'd be great as a home decor on a shelf or even as a vase for flowers.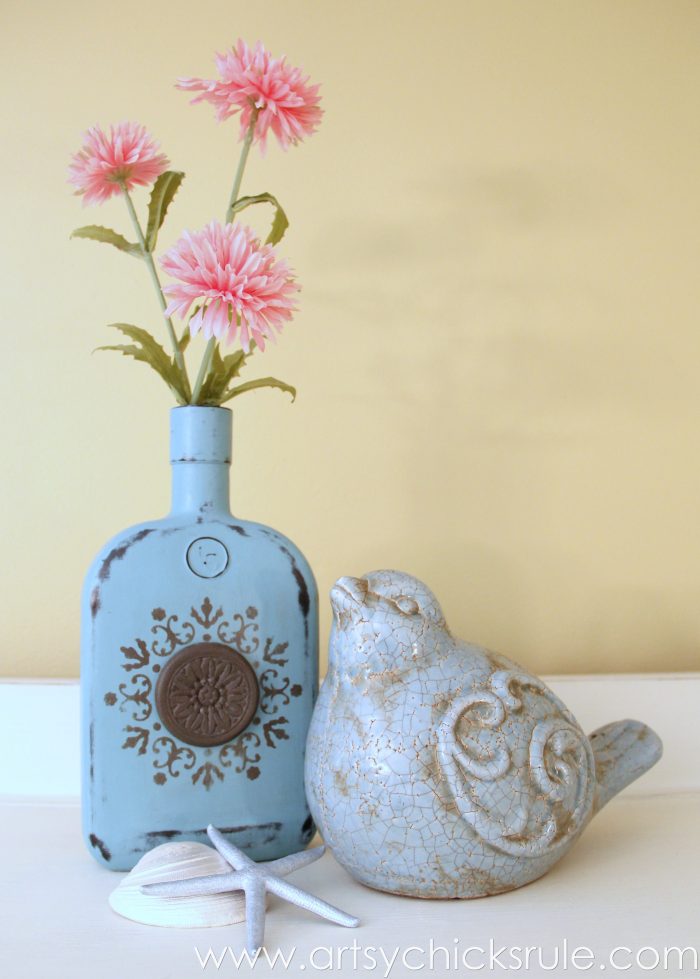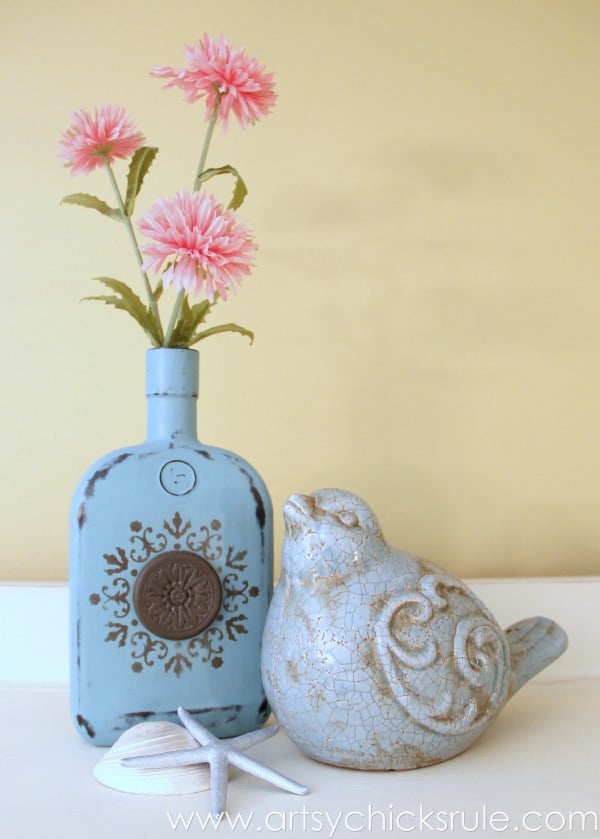 So simple but so pretty.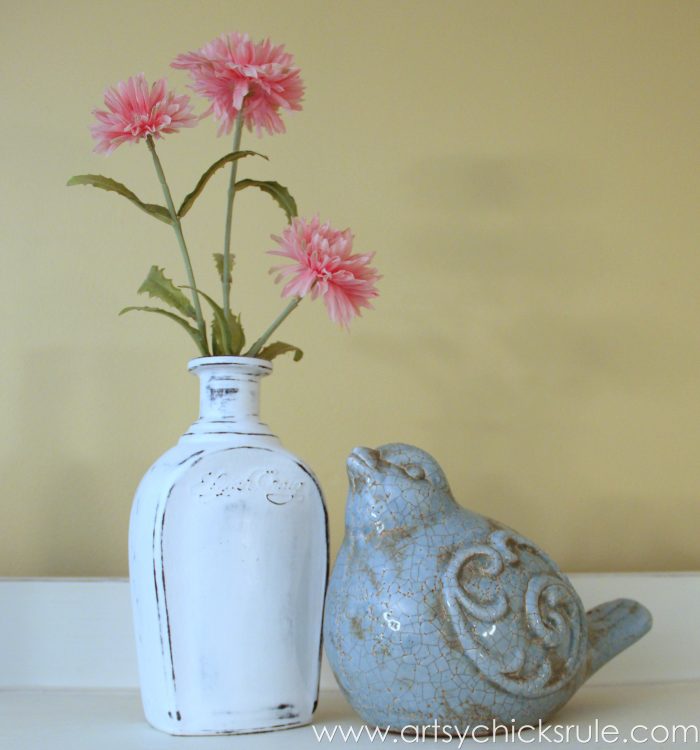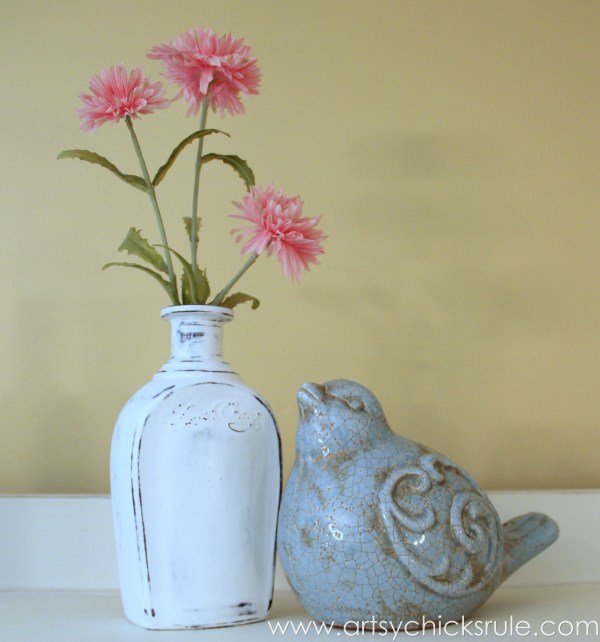 These are so easy and fun to do. The possibilities are endless with things like this.
PIN these Chalk Painted Bottles for later!!!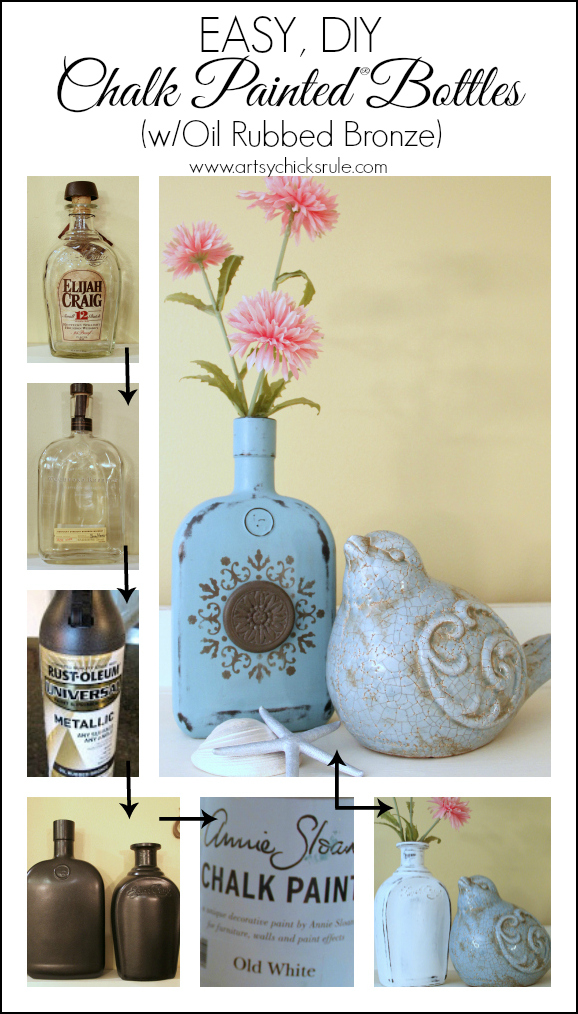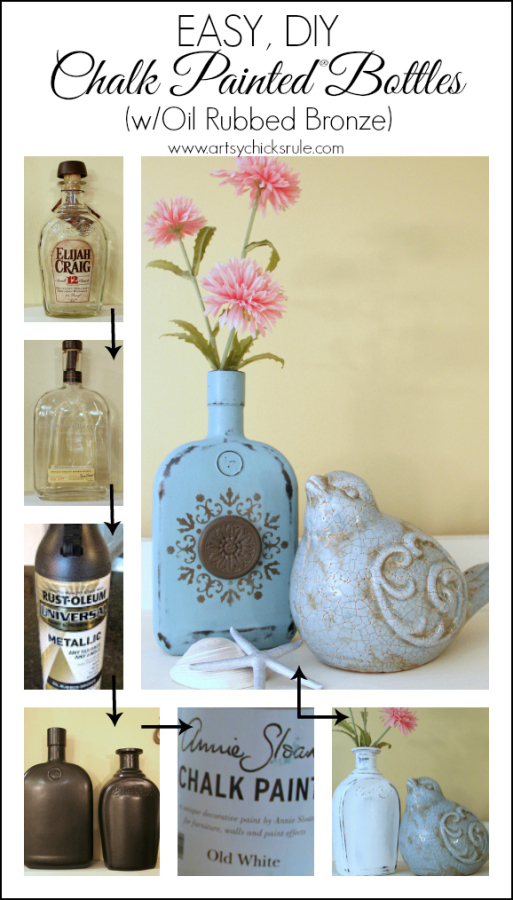 This is also a great craft to do with little ones, as a hand made gift or for your very own thrifty home decor.
Monograms, other stencils, other colors, techniques, etc.
A million and one ideas. So don't throw those old bottles out anymore!
Paint em! ;)
Want to see even more ideas on simple updates with Chalk Paint (that aren't furniture??)
Check out this post, here!