DIY Laundry Sign (thrift store makeover)
This post may contain affiliate links. Please see disclosures here.
It's laundry day! Well, maybe not, but I've got a DIY laundry sign just for you!
Hey y'all!
Long time no see. I feel like I've been gone from projects forever.
Well, maybe not forever but for a while anyway!
Our monthly "Trash to Treasure Transformation" has knocked me back in gear though.
It's tough getting back in the swing after the holidays, I tell ya!
But I'm ready and have bunches planned for the new year.
So, in case you are new here, a few friends and I have a monthly challenge…..making over a thrift store find.
It's one of my favorites and I always have so much fun creating something and then seeing what my friends create with their finds.
Today I'm sharing a brand new DIY laundry sign for my laundry room……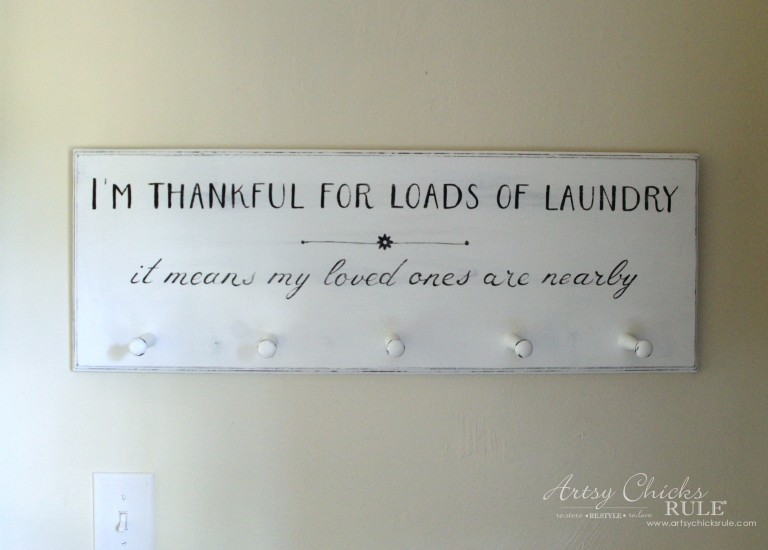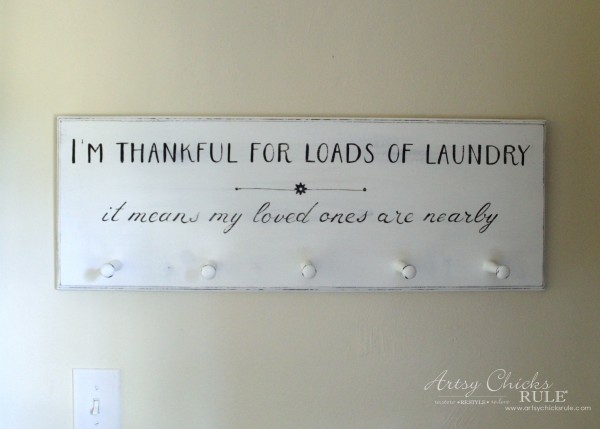 …which actually looked like this "before"…..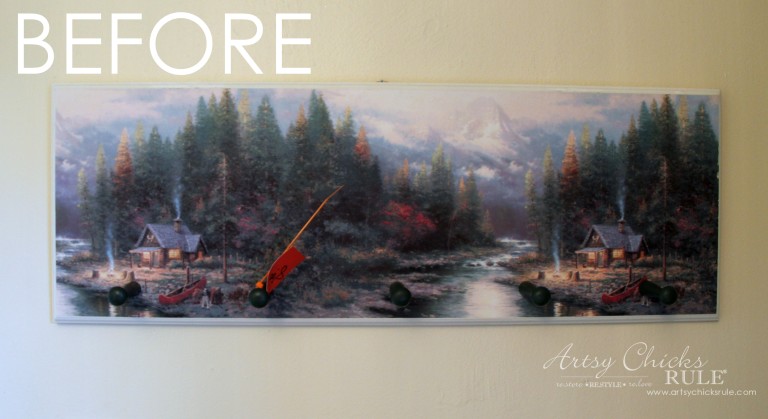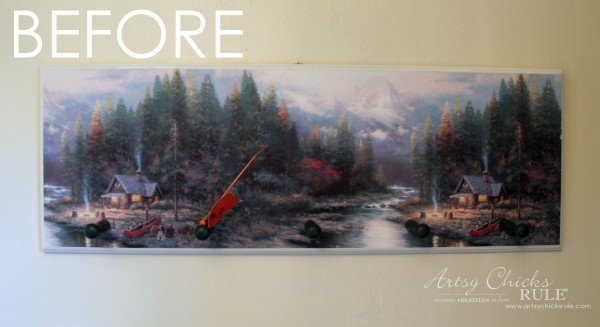 If I lived in the woods in a log cabin…..maybe.
Well, no, I don't think this would have ever adorned my wall.
But to each their own, right?!
It was $8, a bit more than I would usually pay for something like this but it was large and sturdy.
I started out by spray painting it with black.
Then I painted over that in Pure White Chalk Paint®.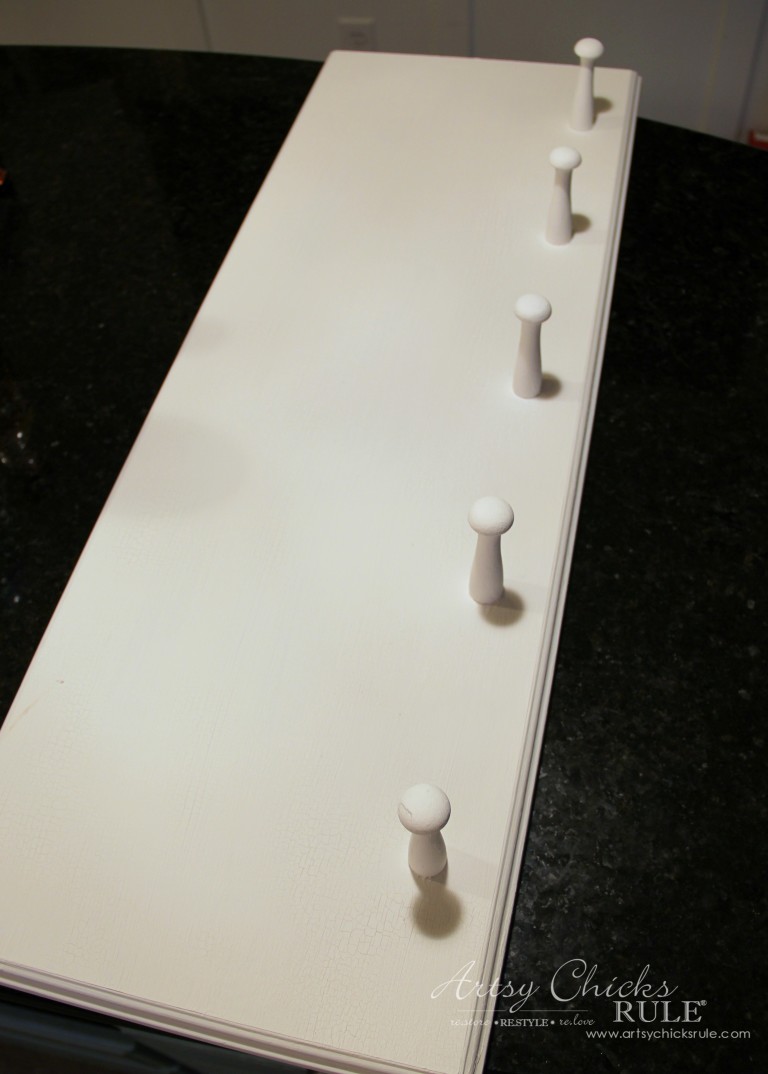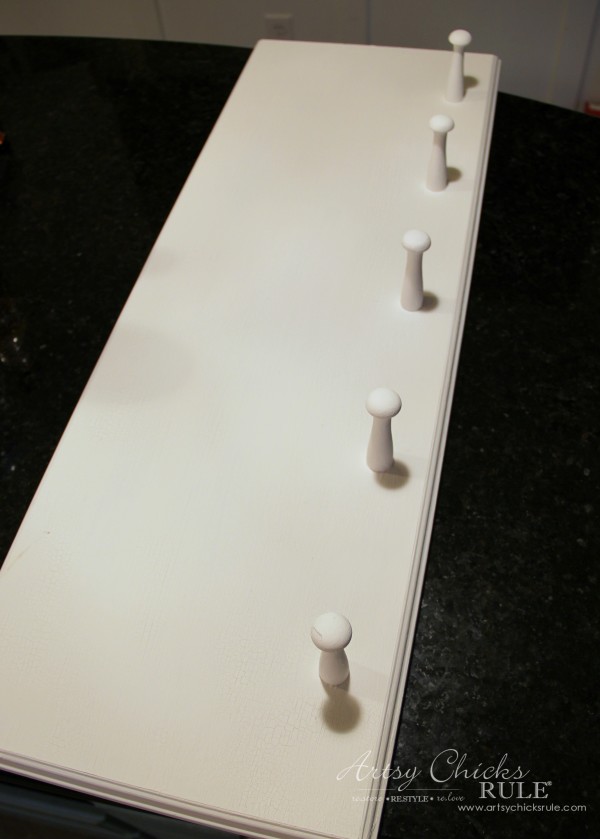 I painted the black underneath so it would show through once "distressed".
Next, I gave it a bit of distressing before I added the lettering.
I created this graphic in Picmonkey.



.
The saying was one that used to be on my wall before I painted.
It was from a company (I can't remember which now) that sold those vinyl adhesive quotes for walls, etc.


That is from a photo of it on my wall. (again, before I had to remove it to paint)
I took that photo before I removed it so I could eventually make a sign with the saying.
I did decide to change the wording a bit though.
If you guys follow along on Facebook, you might have chimed in on my question over there.
I asked whether I should paint my yellow cabinets in the laundry or not and wow, did I get a response, or 500! ;)
Okay, well, not quite that many but I did get a lot.
I just love the Facebook community and how helpful and supportive it can be!
Anyway, there will be some updates and changes going on in the laundry room this year.
Okay back to the sign…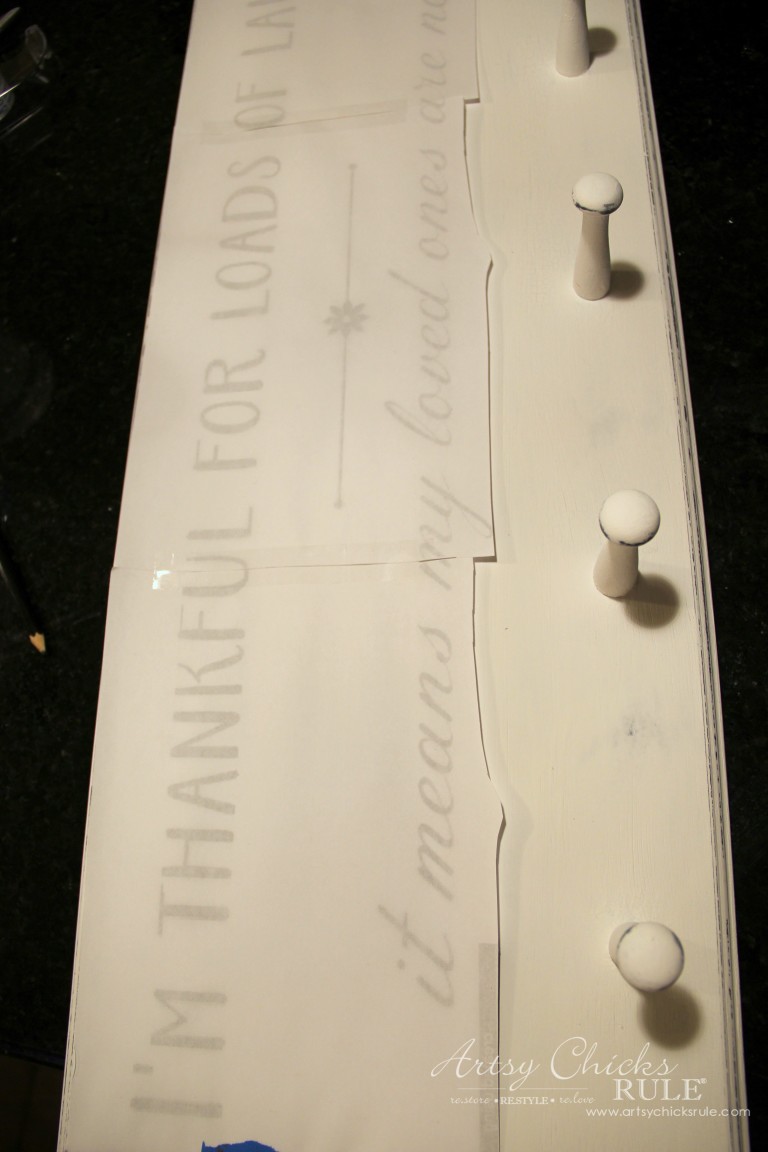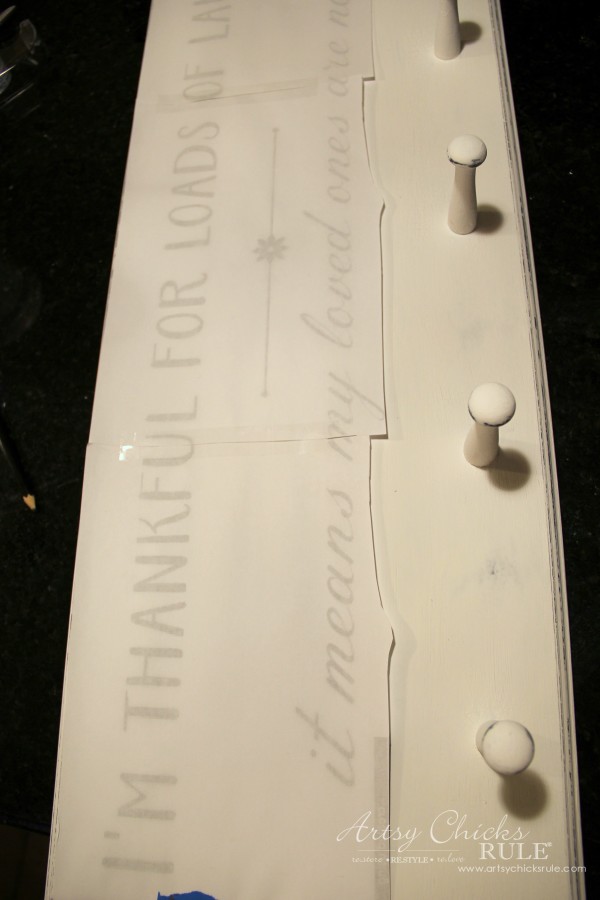 I printed out the graphic at blockposters.com.
You can print large graphics over there so easily, love it!
I transferred it in the same method that I used here and here.
Want even more ways to transfer?? Check out my "How To Transfer Graphics" post! (sharing all the techniques I use)
Then I painted it in using a script liner brush and Graphic Chalk Paint.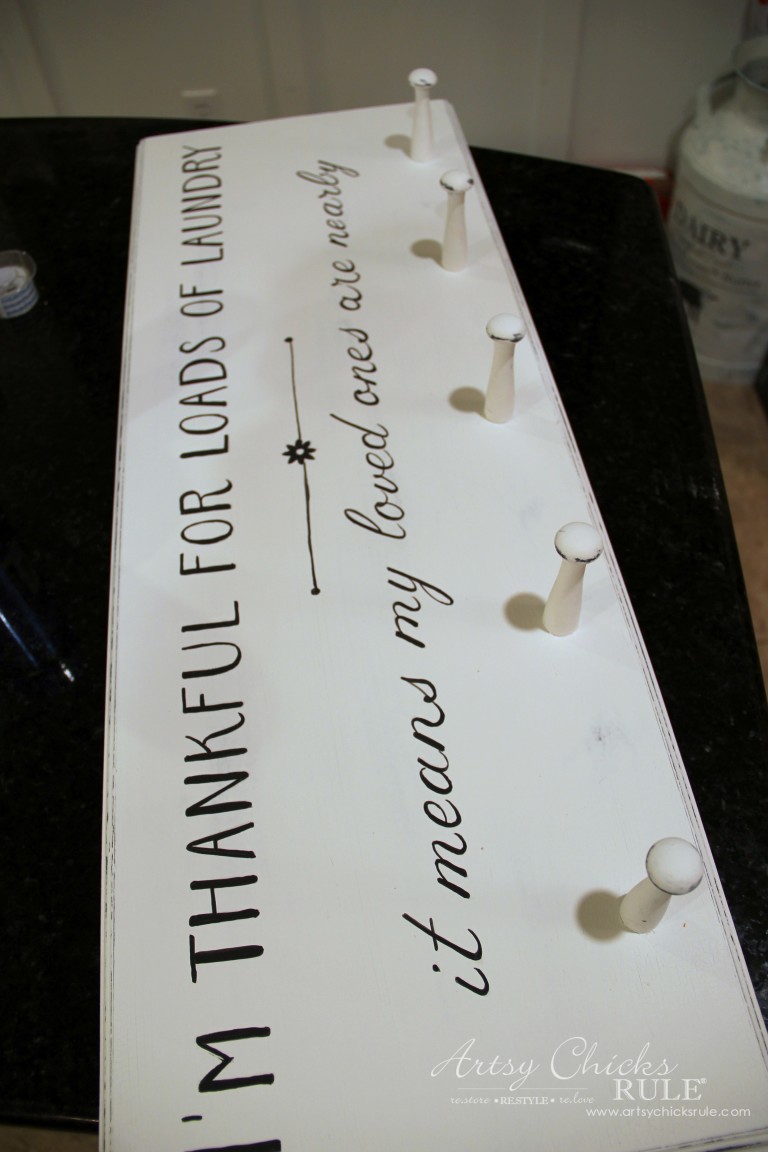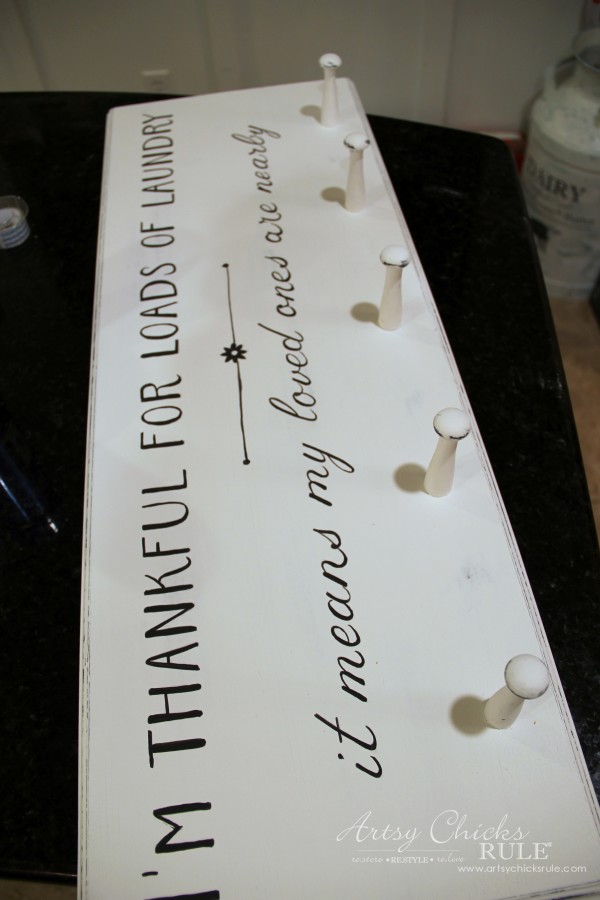 I did one final light sanding to distress it a bit … and done!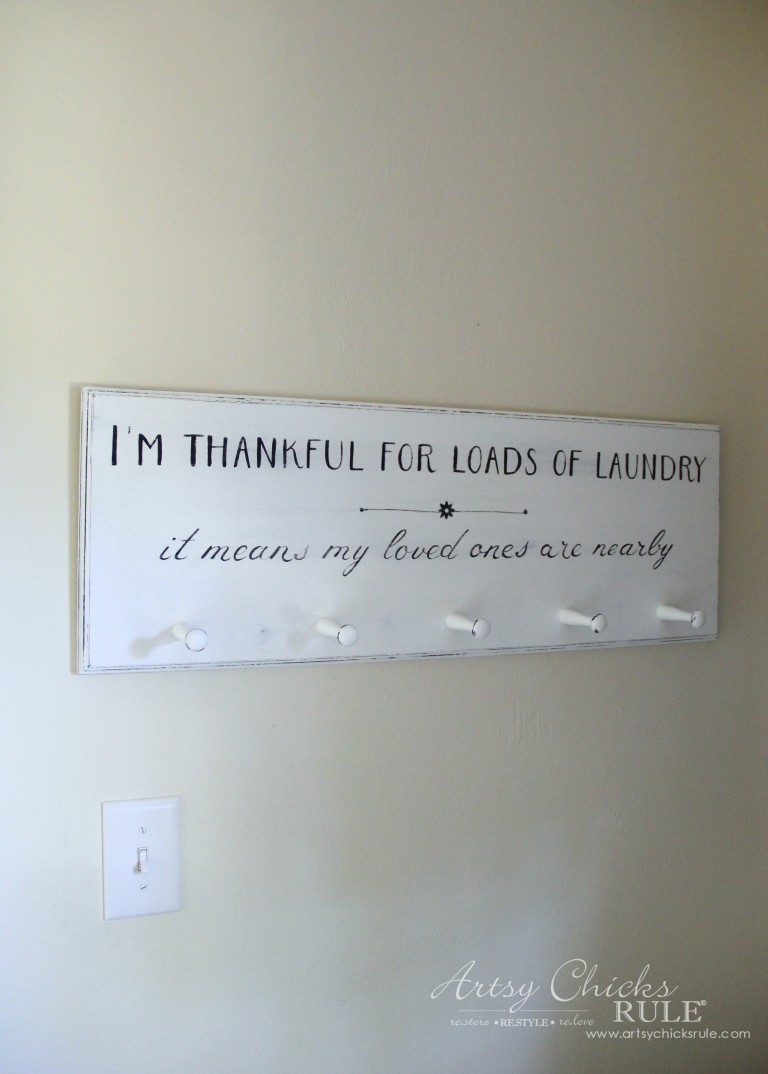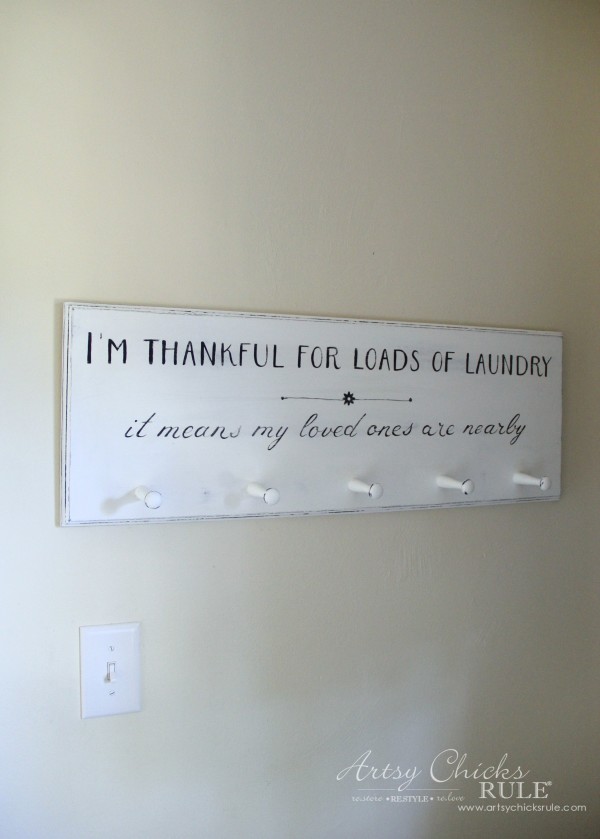 Quite a bit different from how it started.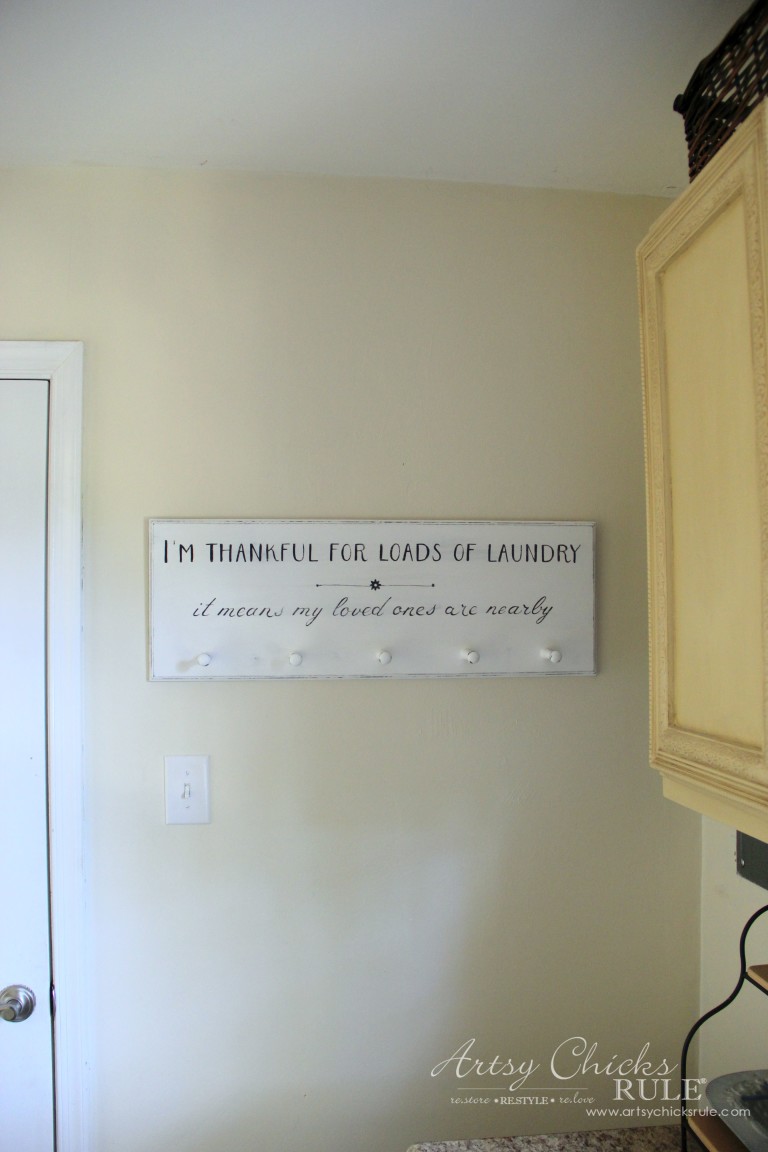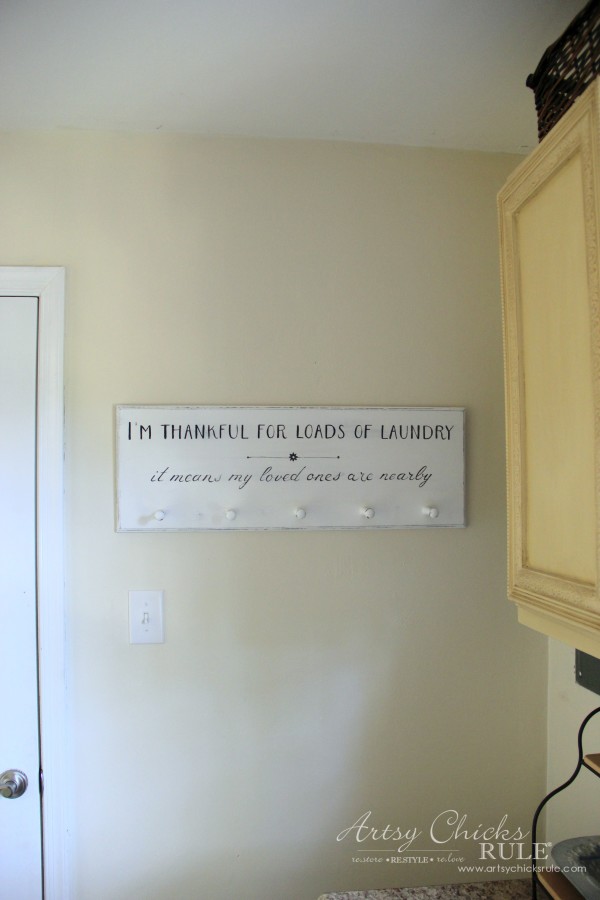 Perfect for hanging a few things to dry, or the dog leash or whatever!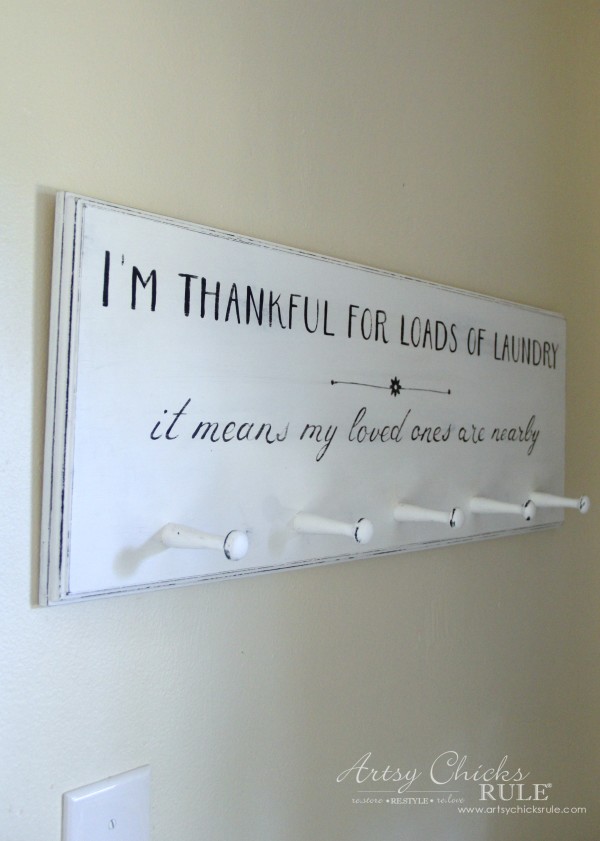 Okay and in full disclosure…I'm not loving the flower flourish I put in the middle.
I may go back over it with white paint and add a painted wood decorative flourish instead.
Michael's has a bunch so I may have to go take a look.
So stay tuned…this may just get a tiny change up! ;)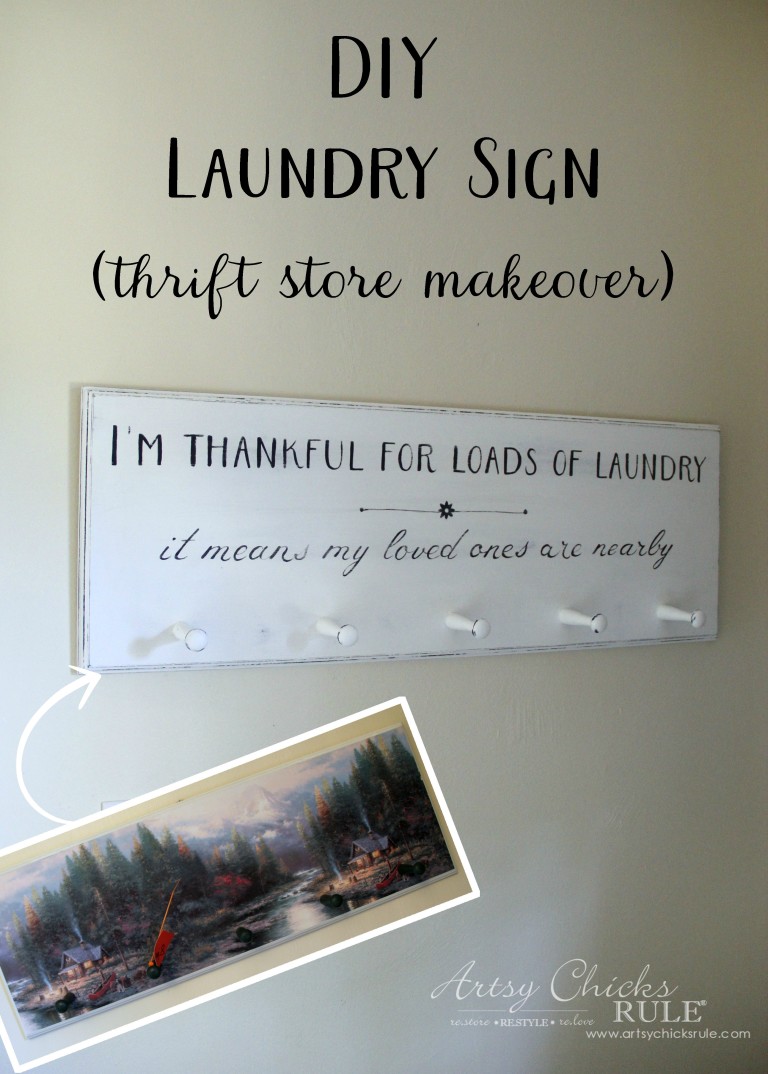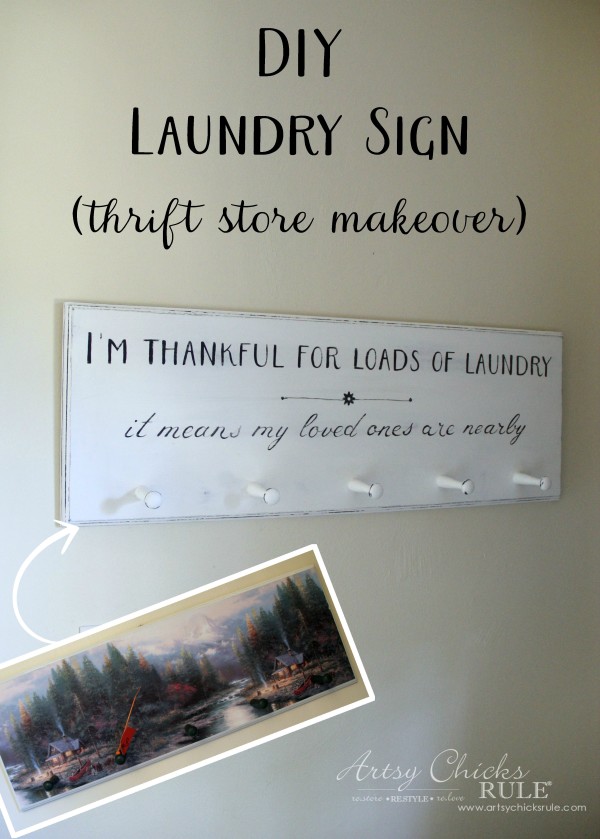 Still, for $8, not too bad.
I just love the magic of paint!
Now let's see how my friends turned their trash into treasure this month…..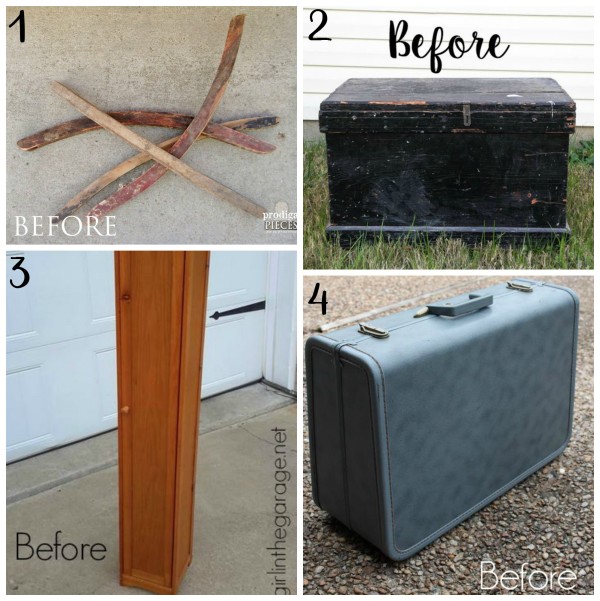 (Jen from Girl in the Garage is having some technical issues with her blog in case your aren't able to access her link)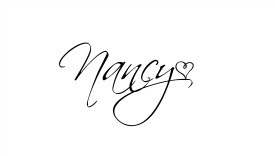 Click here to see past "Trash to Treasure Transformations"