There's nothing better than a little sand between your toes, am I right? Yep! Say it with this simple-to-do coastal chalk art sign below.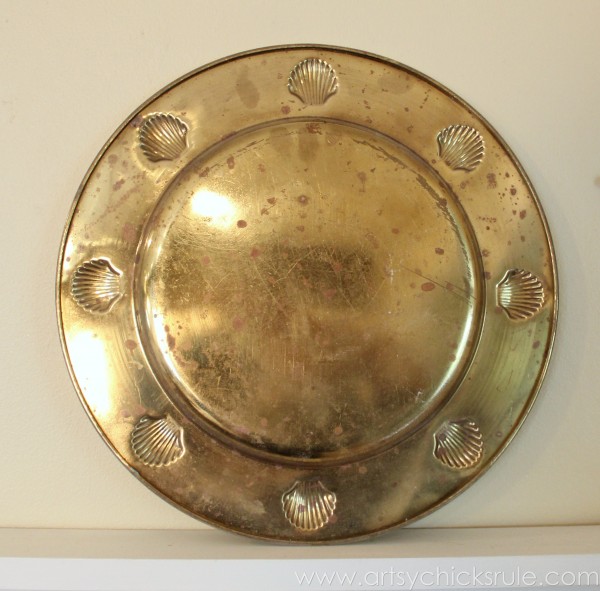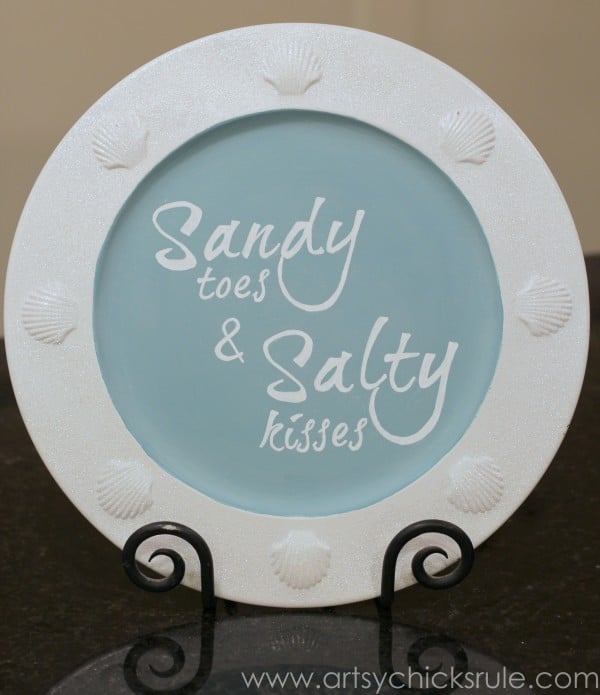 I hope you all had a wonderful Easter weekend. Time is a flying!
Can you believe April is almost over? I can't.
But I am looking forward to the sand and salt water. :)
Today I'm sharing with y'all one of my favorite little sayings….
…."Sandy toes & Salty kisses"…that I happened to turn into piece of coastal chalk art.
I'm a summer, warm weather, beach loving, flip flop wearing kinda girl.
So makes sense I would love this saying, right? ;)
And I love graphics and chalkboards too.
Ok, well,  the "before" photo above is the back but hey, it looked just like that on the front.
Sorry, I painted it before I took a photo. Oops, but you get the idea.
I sprayed it with white spray paint, added a touch of glitter (because I LOVE sparkle) and then sprayed it with Minwax Polycrylic to seal it.
Next, I painted the inner circle area with Provence Chalk Paint.
Two coats. I let that dry completely before starting the graphic transfer.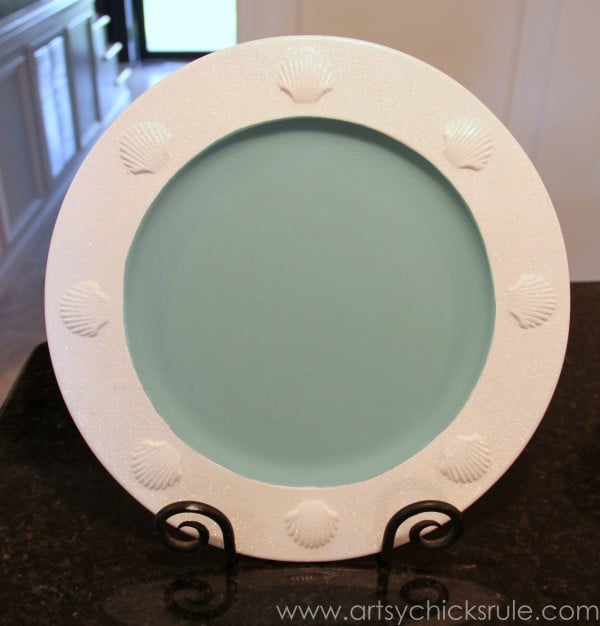 I created this on my computer….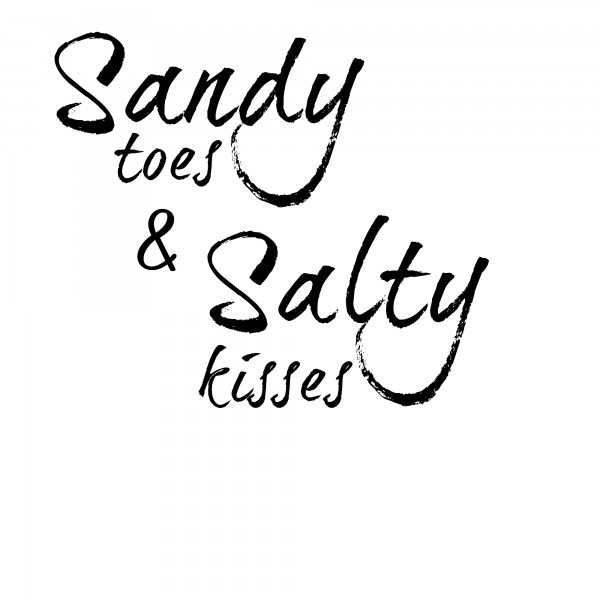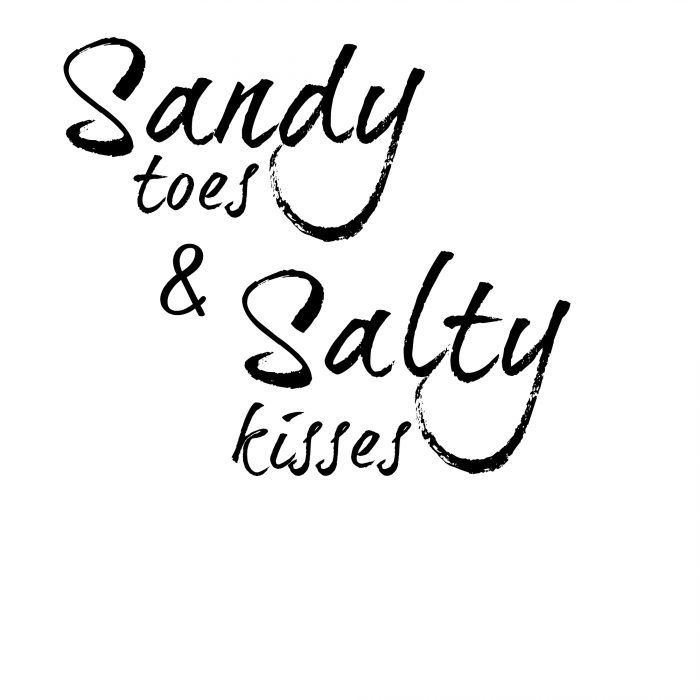 I printed it out and used the chalk transfer method.
Sounds professional, it's not. ;)
Just rub the back of the paper with a piece of white chalk and then trace the front with a pen or pencil.
That's it!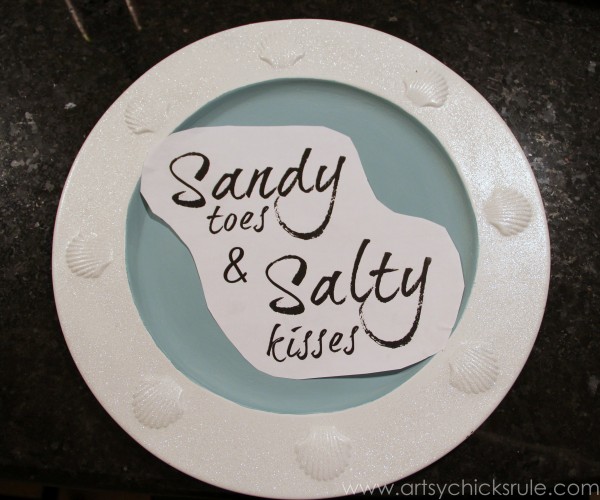 You can see more detailed instructions on this style of transfer (Baby, it's cold outside sign) here and (Jingle Y'all painted pillow) here.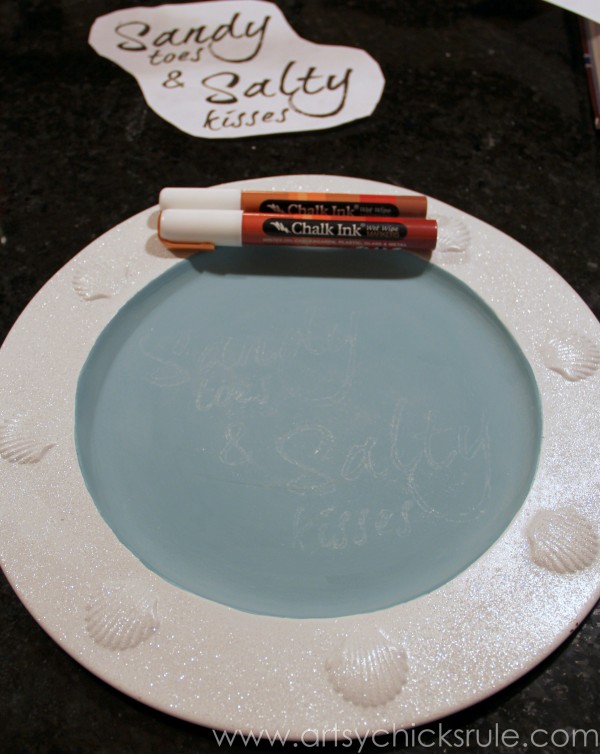 By the way, isn't that sparkle pretty?? :)
So you've got your outline, now all you need to do is "color in the lines".
I decided to use these Chalk Ink Chalk Marker  pens to paint in the lettering. (I usually hand paint with a small artist's brush and paint)
And wow, super easy!  I love these pens and think I'll be using them more often.
There ya go, another example of an old thrift store find re.stored, re.styled and re.loved…..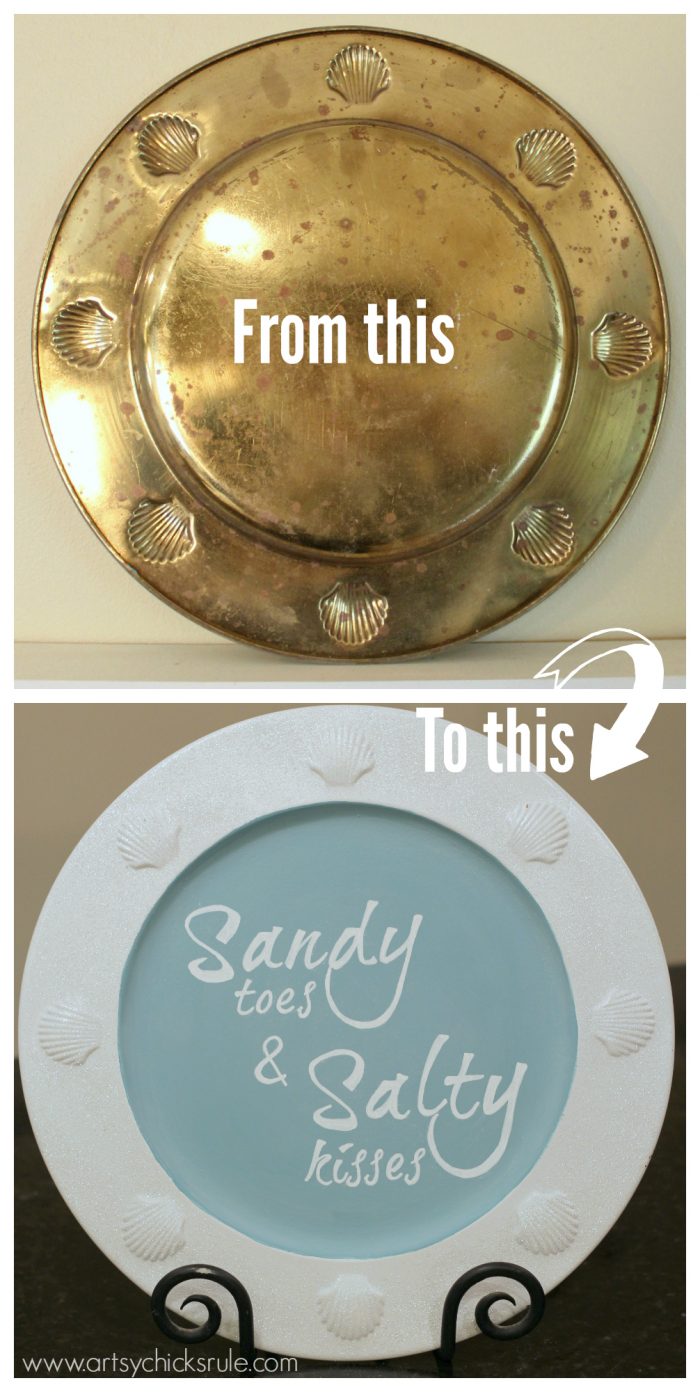 What a difference a little paint makes, right?
Ugly, old, tarnished and thrown out….rescued and transformed into a fun, sparkly piece of coastal chalk art.
Be sure to check back by on Thursday. It's going to be FUN one!
I am joining in with some of my blogger friends and we'll be sharing some "bright" furniture makeovers.
I can't wait to share mine with you all. It's something I actually painted 2 years ago but it's bright and bold and definitely fits the bill.
Wait til you see what it's made from…repurposing at it's best. ;)
Until then! xoxo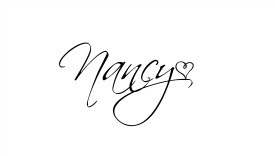 Follow Along Here!