Red and White Christmas Wreath (SO simple and thrifty!)
This post may contain affiliate links. Please see disclosures here.
Hey Y'all!
I had this last little thrifty makeover for Christmas that I just had to share with you all.
I ran out of time to share it earlier but you can take the info (budget friendly decor! ;) ) and use it for next year!
You can even use it for other holiday wreaths throughout the year.
I made this super simple wreath for my front door from a thrift store find.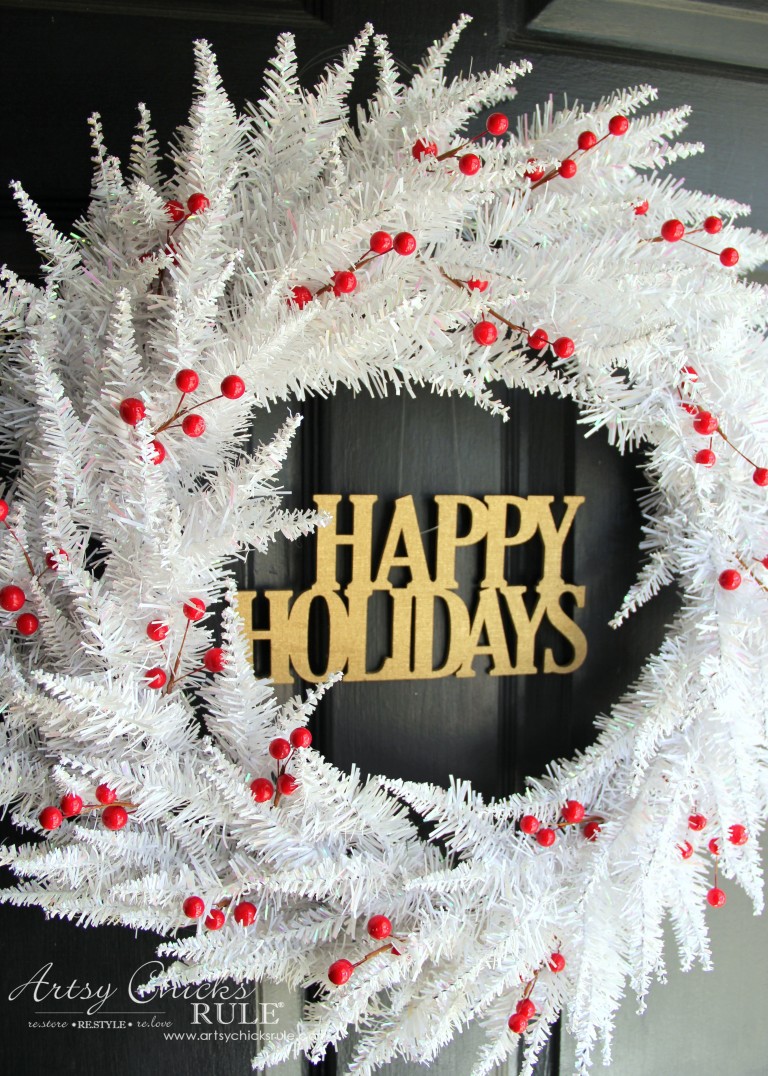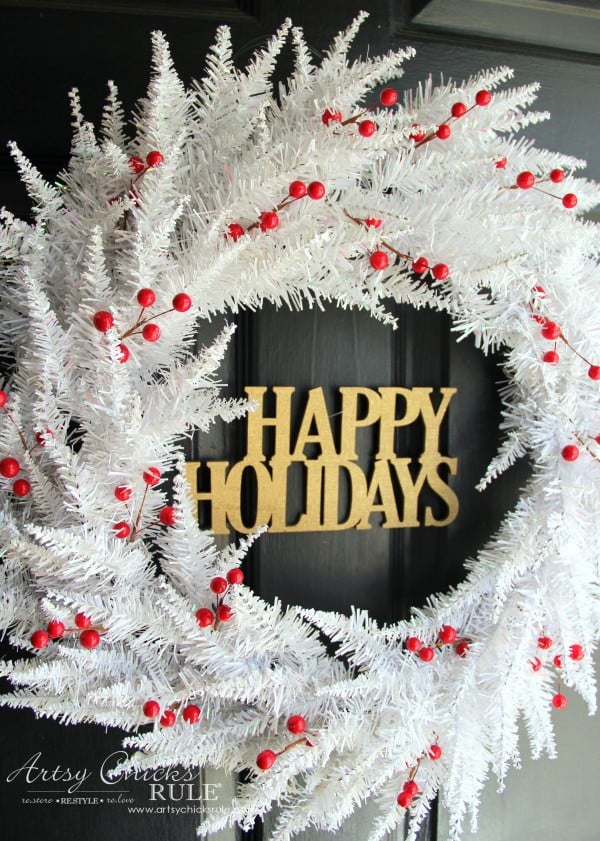 I just love the crisp white against those bright red berries. :)
And the gold "Happy Holidays" is nice too!
It started like this…. ($6)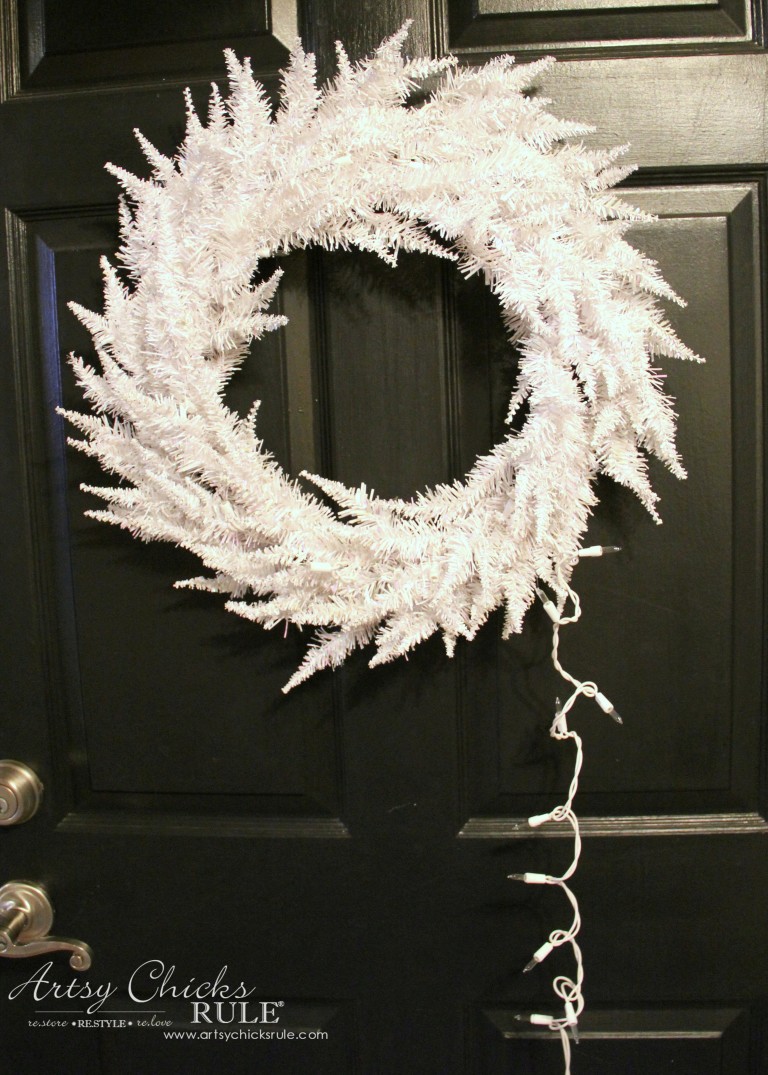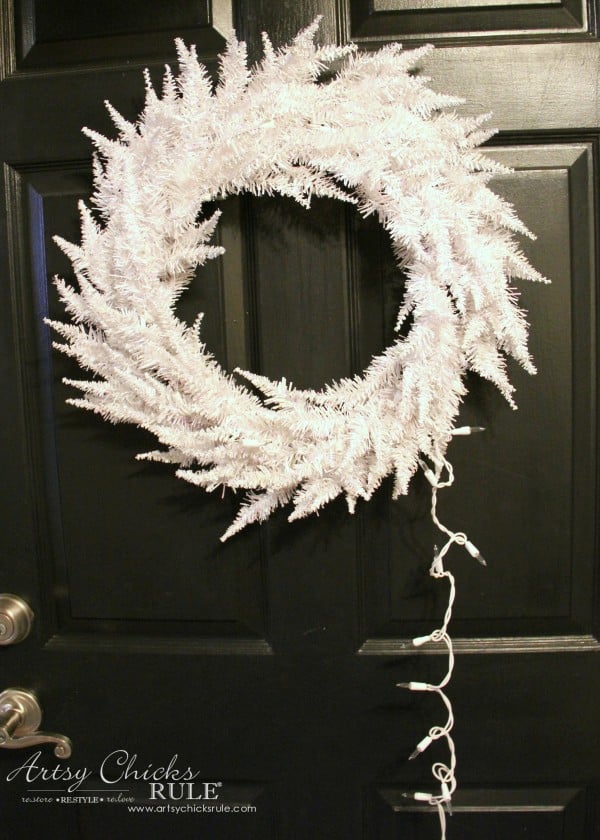 Actually, that's not exactly true, The white stems were all twisted and bent.
I had already straightened them a bit when I hung it up here for the photo.
(so it looked a little pitiful but the price was right)
It came with a string of lights wrapped in it.
I knew I didn't want it that way so removed them.
I'm guessing this was an outside decor piece originally.
I never waste anything so decided to use the lights on my mantel.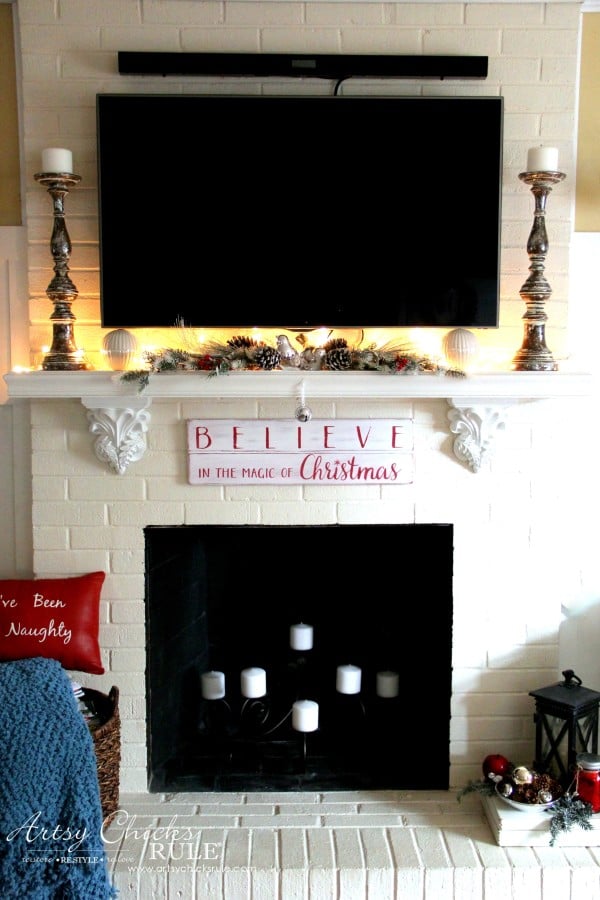 They were the perfect length!
For the wreath, I added red berries sporadically throughout. (with hot glue)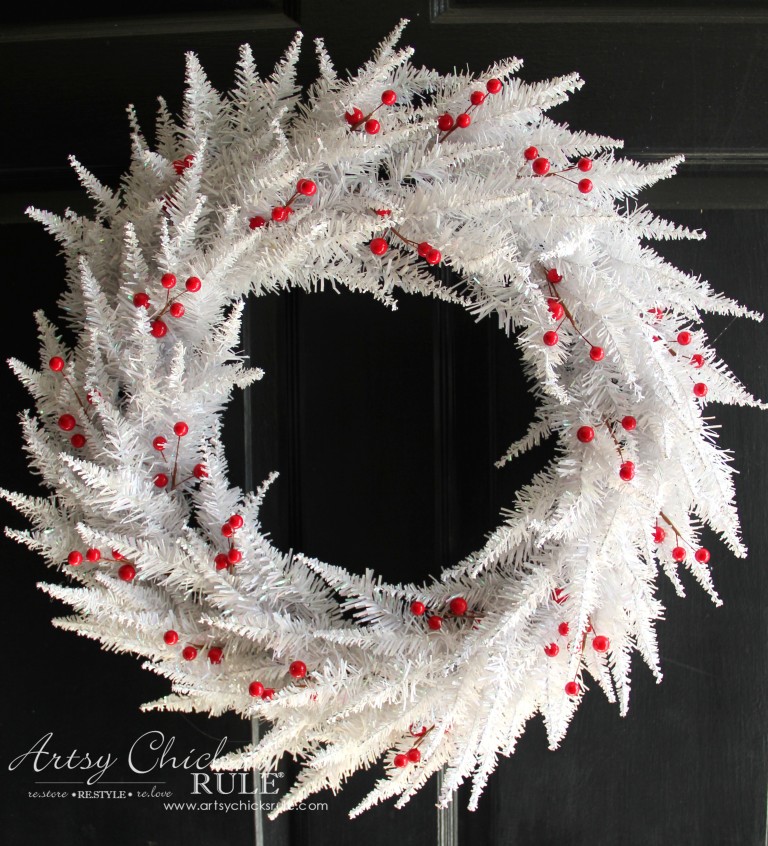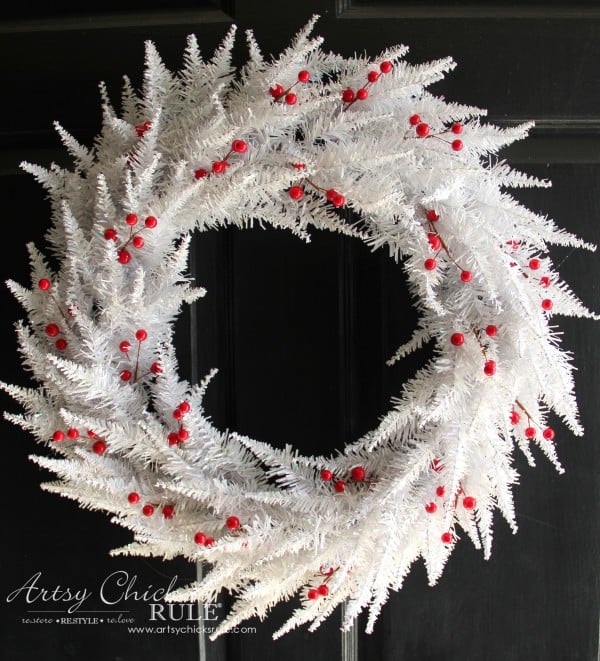 I used one sprig cut into pieces. (it was .40 on sale at Michael's)
Then as I was standing in the longest line ever at Micheal's (entire purchase was an extra 20% off that day) I saw this in one of the $1 bins.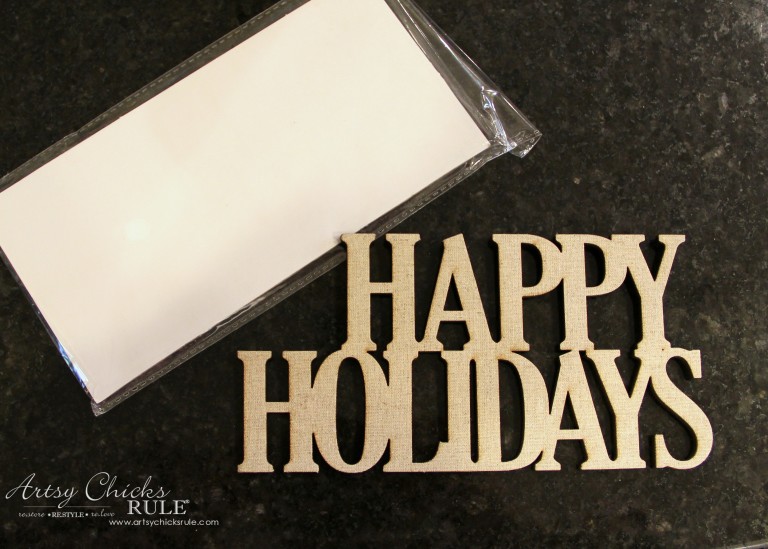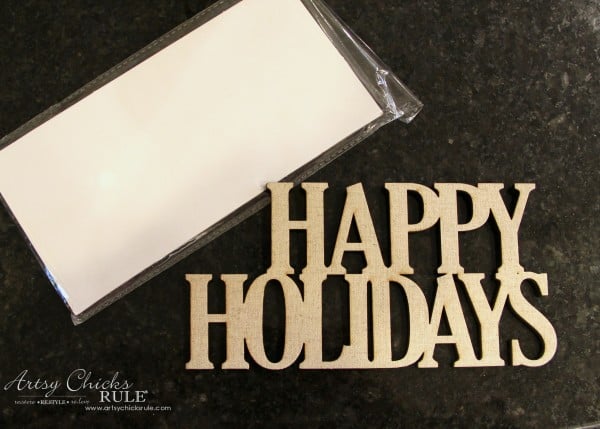 Just a simple wood cutout with a burlap layer over top.
I had no clue what I'd use it for when I picked it up but figured for $1 (or less with discount) I'd use it somewhere!
The wreath with the red berries had been on my door for about a week or so already just as you see above.
I decided it needed a little something extra so I spray painted the lettering gold.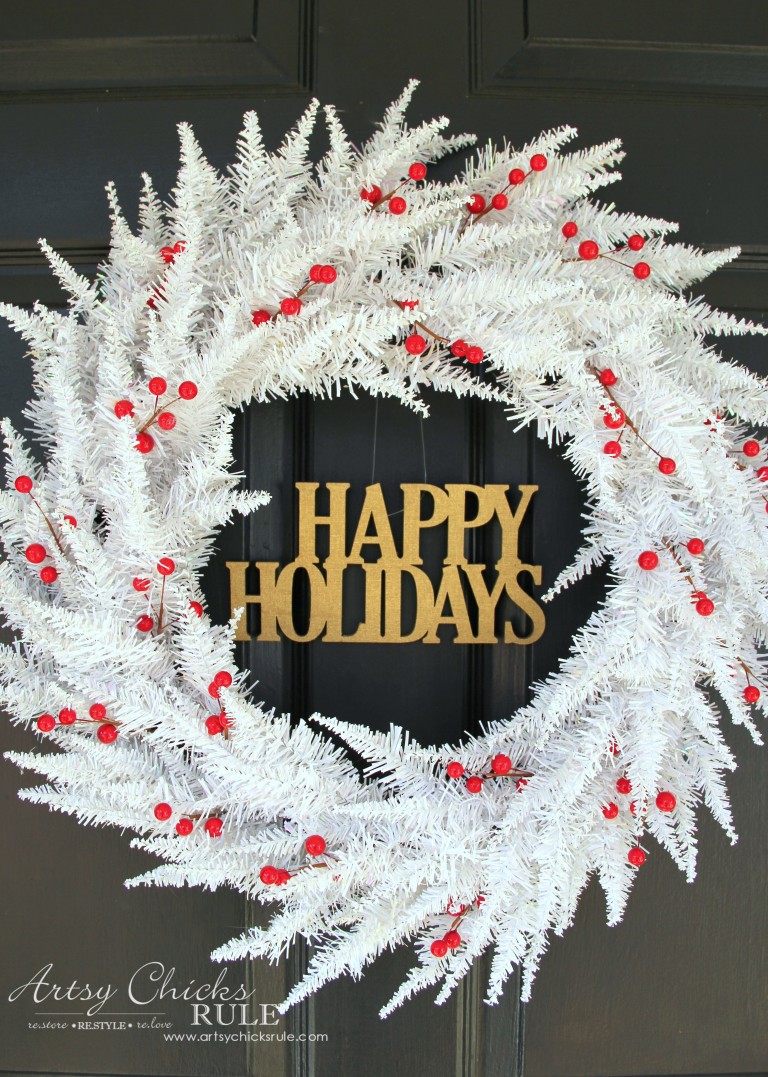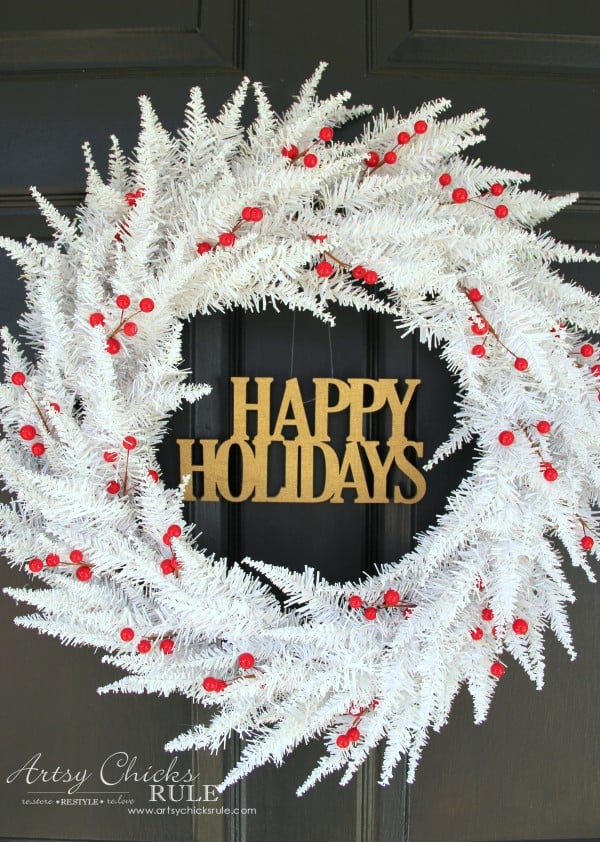 ….and hung it right in the middle with some fishing line.
Love it! :)
And so easy and thrifty too. Even better.
So there it is.
Super simple (and thrifty) wreath.
If you find something like this at the thrift store, you can add pink and blue berries for Spring.
Plus, I am quite sure that Michael's would have something similar for the lettering at that time too.
Happy Easter, Happy Spring, etc.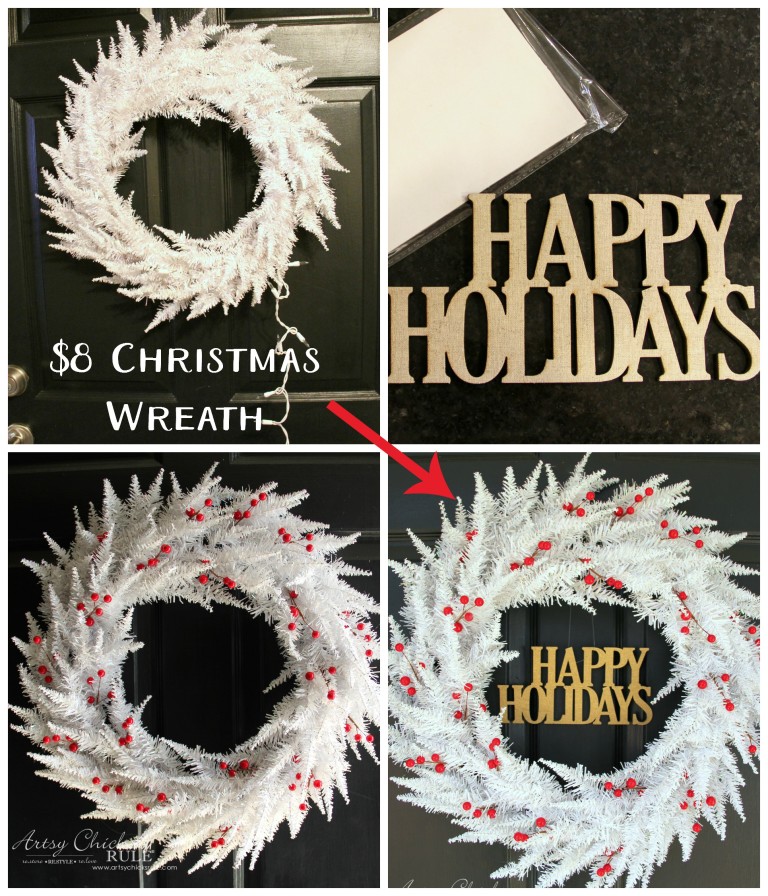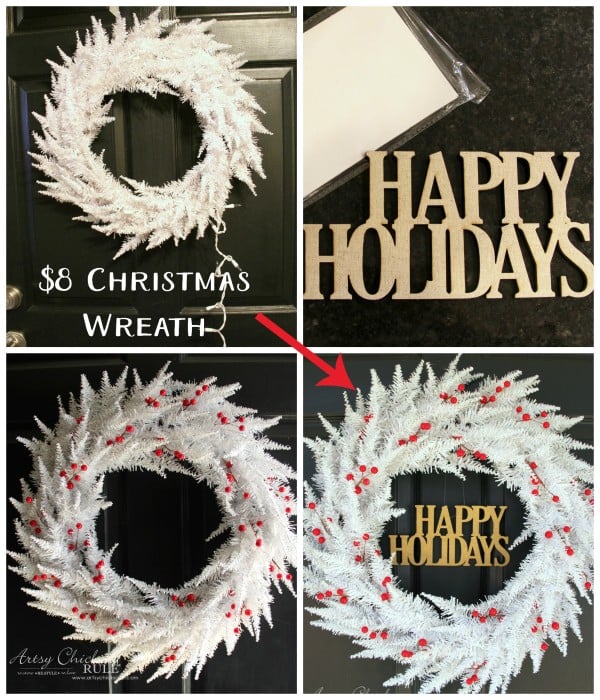 Just another one of those instances on not passing something up.
Even if they are ugly (or pitiful looking) because with a little help, they can be beautiful!
I'll see you all back here on Tuesday with my last post before Christmas.
You'll want to check in and see it.
It's Christmas Home Tours I've gathered up for you.
Perfect for getting in the mood for the big day! :)
See you then!
xo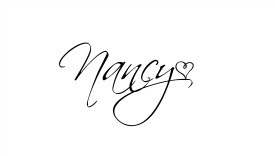 Follow along! –> Instagram ~ Facebook ~ Pinterest ~ Bloglovin