Mother's Day Gift Ideas For You
This post may contain affiliate links. Please see disclosures here.
Happy Tuesday Friends!
Today I'm sharing a few Mother's Day Gift Ideas for you from a few bloggers you may or may not know yet. :)
(and a few of my own too!)
You know, it's right around the corner!
PLUS, I'll be sharing something really decadent that you can make for your Mom (or anyone) next week.
Stay tuned for that too.
Here's a few Mother's Day Gift Ideas:
If you'd like to pin any of these, please click over to each blog and pin directly from the source. :)
I'll probably include a few affiliate links for some sweet things I find too. See my disclosure, here.
Links to each blog are clockwise from top left.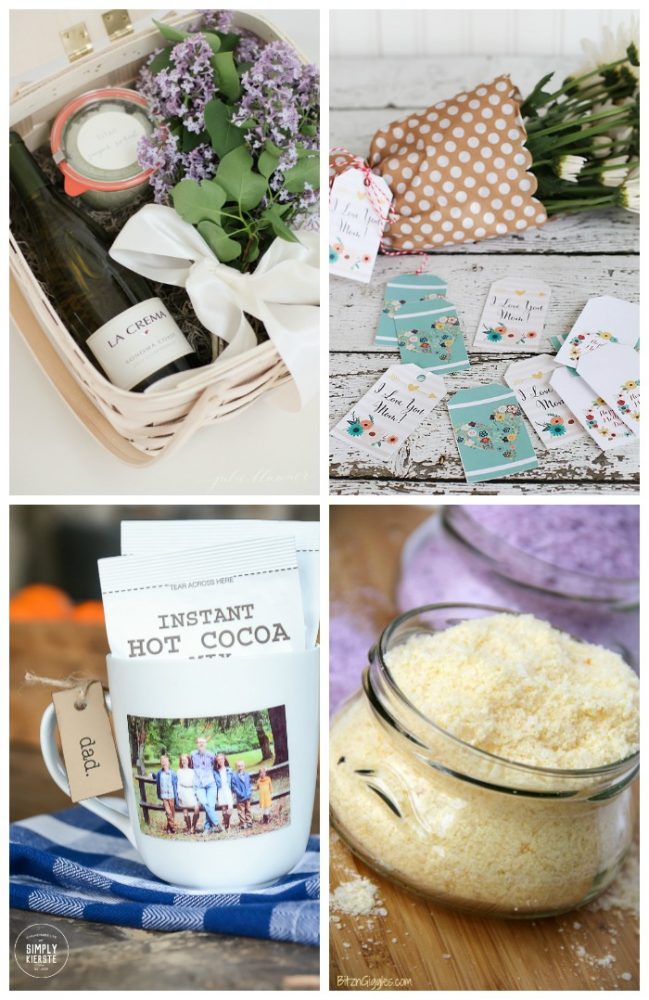 Julie Blanner / Blooming Homestead / Bitz & Giggles /Simply Kierste Designs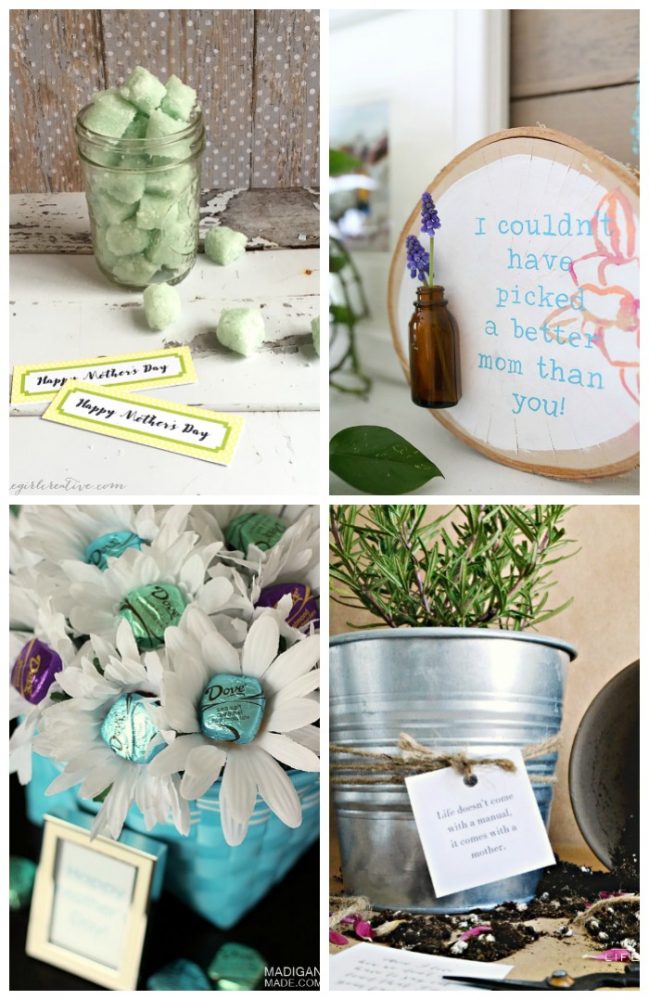 The Girl Creative / Shrimp Salad Circus / My Fabuless Life / Rosyscription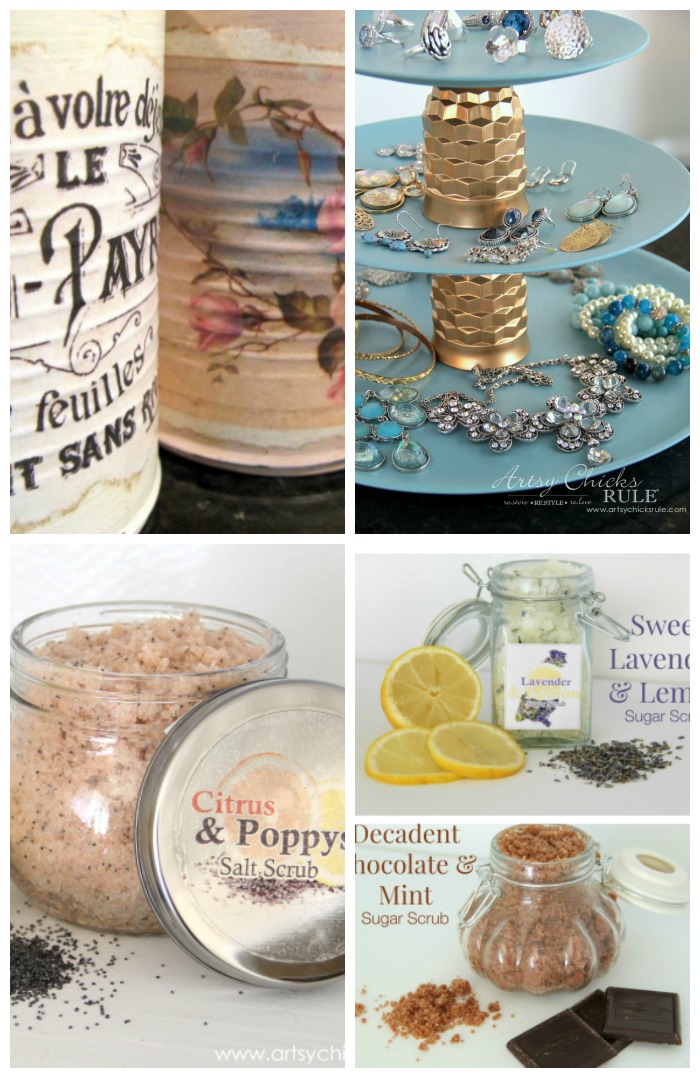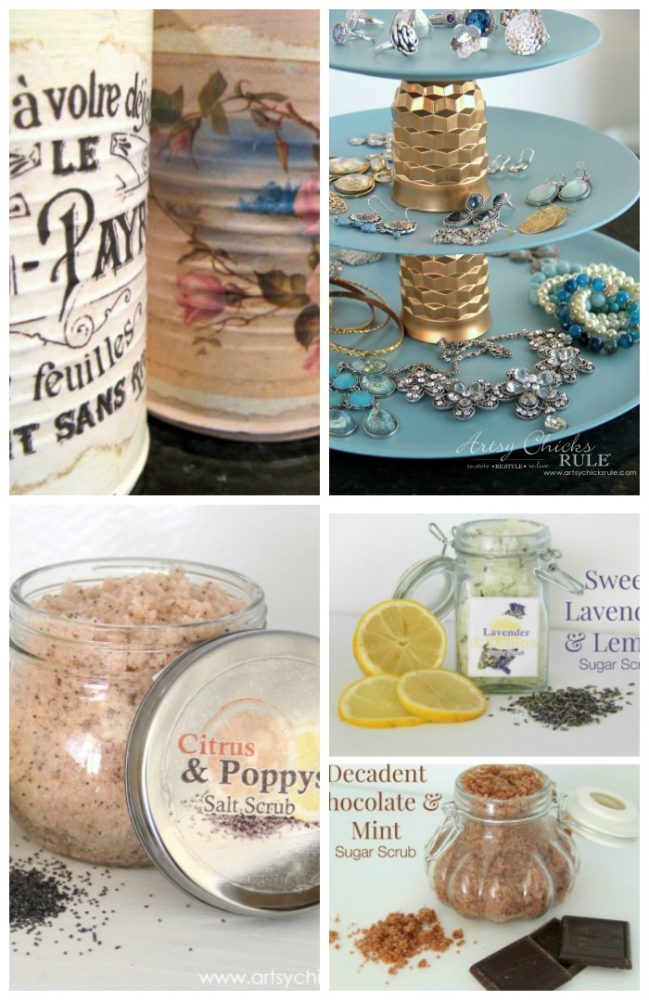 Old Cans To Vases/Holders / Jewelry Tiered Tray / Sugar Scrubs / Salt Scrubs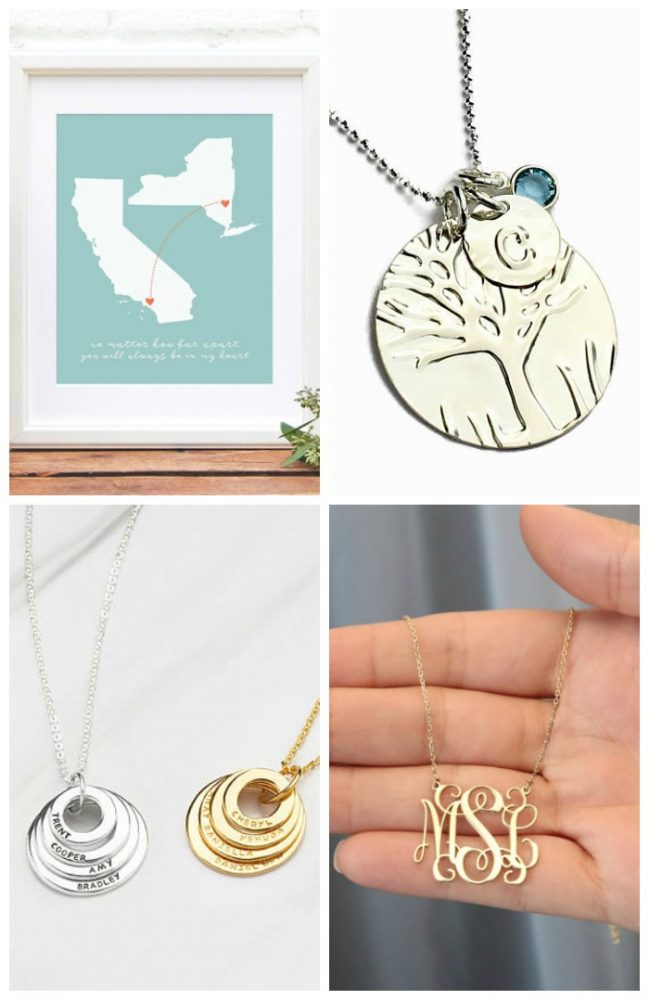 Long Distance Family Map / Grandmother's-Mother's Necklace / Monogram Necklace / Personalized Necklace
PIN these Mother's Day Gift Ideas to save it! :)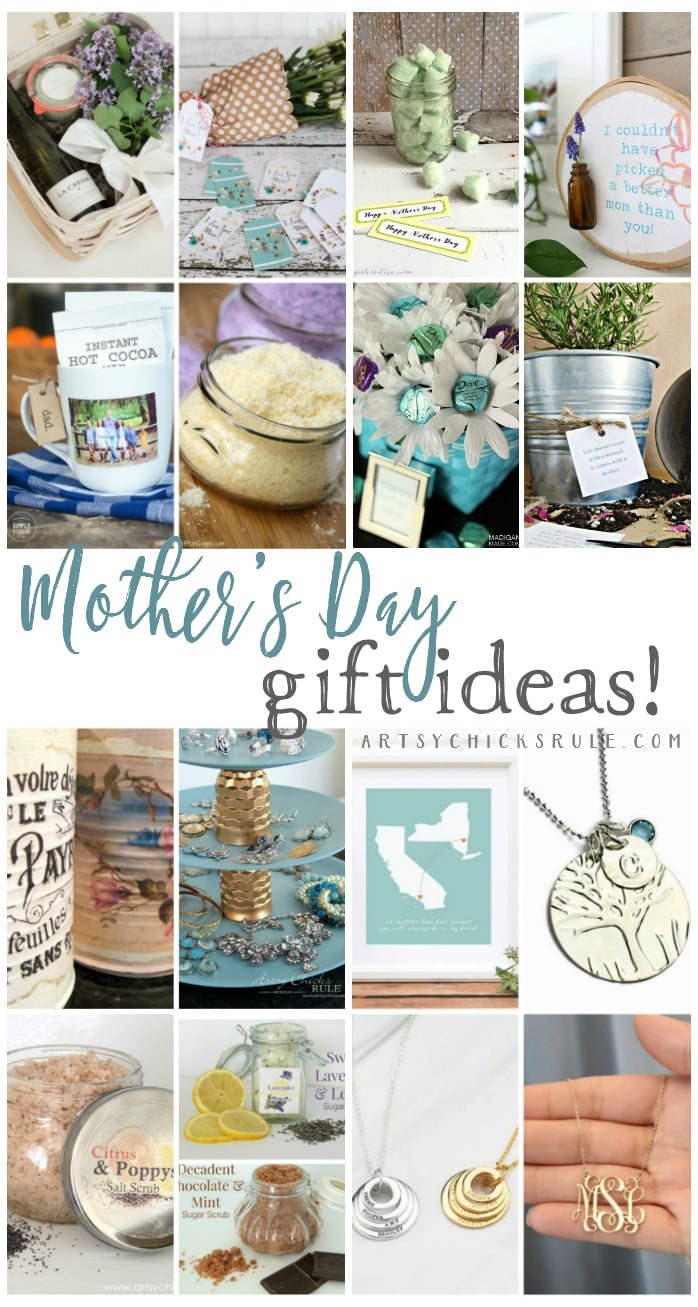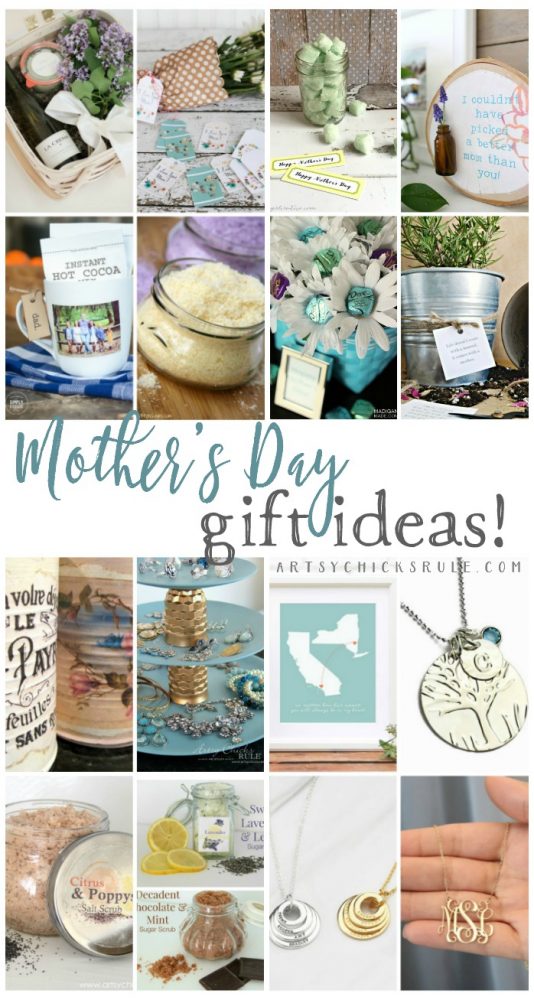 I hope this might give you an idea or two for a unique gift for that very special woman in your life. :)
Whether you would like to make something by hand or buy something that is a bit personal, I think I've got ya covered.
If nothing else, it may have spurred another idea, plus, maybe you've found a new blog or two in the process!
I'll see you guys back here on Thursday with an update on the One Room Challange.
xoxo