Hey guys!
I have some really fun & exciting projects coming up on the blog soon.
I can't wait to share all I've been doing with you!!
It's been busy, busy around here.
My move to WordPress is also coming along and I should be completely moved over by next week. (or sooner, I hope!) I am SO excited about it!!
So many exciting things happening lately!
Some of the things I'll be sharing with you soon are a Board & Batten project we completed in our family room last week, some really awesome panels I made for the same room out of  the most gorgeous fabric….no sew, of course!…a new gallery wall and vignette over/on the blue aubusson dresser in my Study, a fun gallery wall in my kitchen, a sideboard (re)makeover, an armoire (re)makeover, an old milk can makeover, a few items I've redone for the shop, a new look, addition and space for my "antique dresser to coffee server", my March "thrifty finds" and several fun signs I've made for my home recently!
OH!! and a really cool thing I did with two bi-fold doors.
(a little "in the process" picture of the milk can to hold you over! )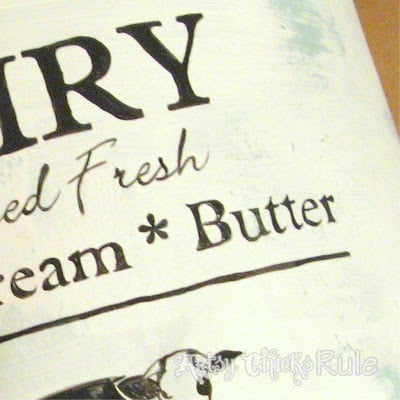 Fun, fun!!!
Can't wait to share it all with you….I know that is a big teaser. ;) Sorry!
I have much more planned that I haven't even started yet so definitely stay tuned!
But first…….the fun news…..
I am going on a little road trip! Again!!! Yep!
My sweet friend Tricia over at Simplicity in the South has been a very lucky girl lately winning all kinds of things. One of those things was 2 tickets to a Miss Mustard Seed class!
And she so graciously invited me to be her guest. How great is that!?
Now I'm a lucky girl too!
I'm so excited I cannot even tell you.
I am really looking forward to meeting Miss Mustard Seed, Marian, in person.
I just love her and her blog.
I am a chalk paint lover and paint lots of furniture with it but I have been wanting to try the Milk Paint for some time. I had actually ordered in several samples of it just before Tricia invited me to go but decided to hold off on using it until I went to the class.
I can't wait to share about that with you all too!
So yes, it's been a little more quiet around here than I'd like but I've been working hard on all of these projects and trying to get moved over to WP at the same time.
But there is much to come! I promise. :)
I hope you all have a fabulous weekend!!!
Be on the lookout for some fun, new stuff next week!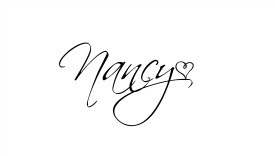 © 2012, Artsy Chicks Rule. All Rights Reserved.
Follow Along Here!