This post may contain affiliate links. Please see disclosures here.
Hi lovely friends!
I hope you all had a wonderful 4th of July holiday weekend! (my US friends :) )
I did but we sure have been having some crazy storms around here.
Alrighty, it's time for a little wrap up in case you missed anything last month.
June's month in review.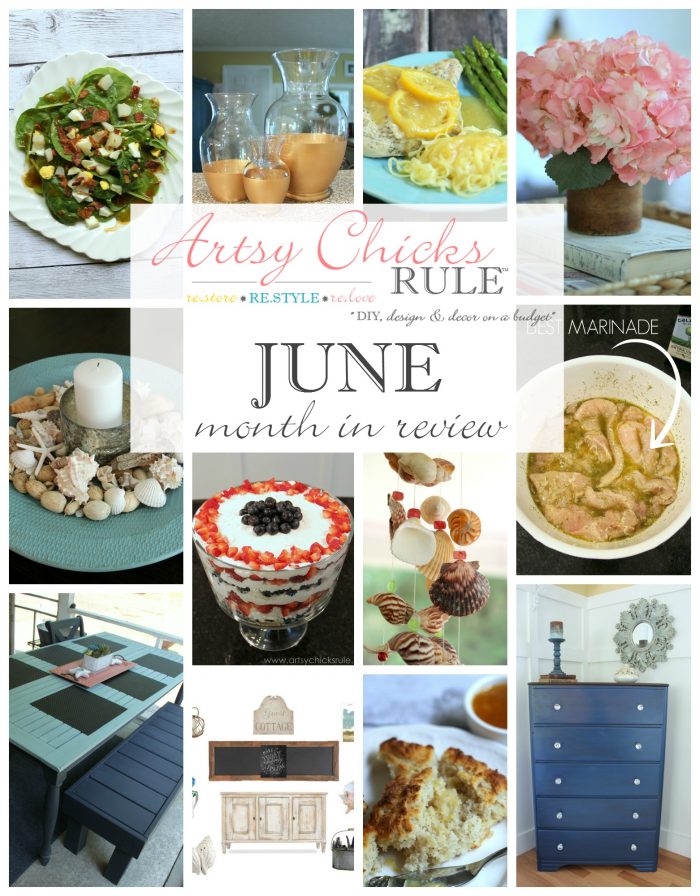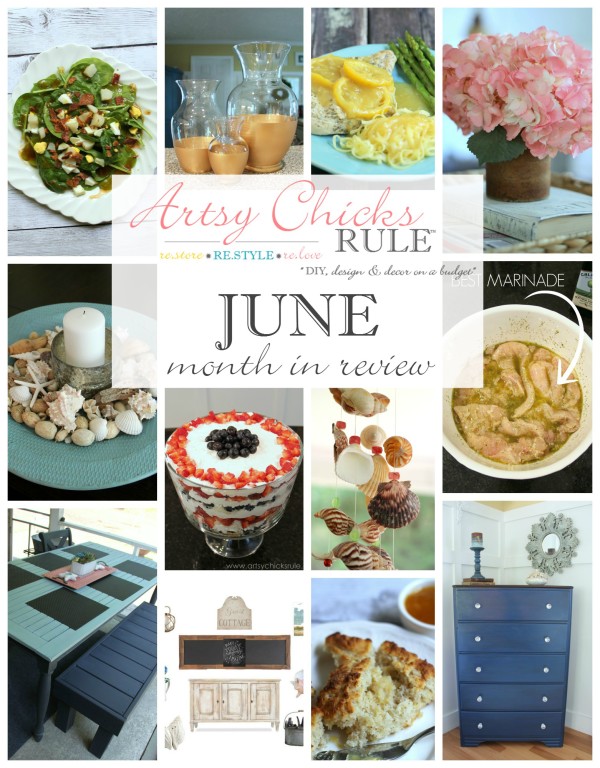 I'll also be sharing posts from my food blog, Foodie Chicks Rule.
……………………………………………………………………………………………….
First up was my Summer Home Tour…..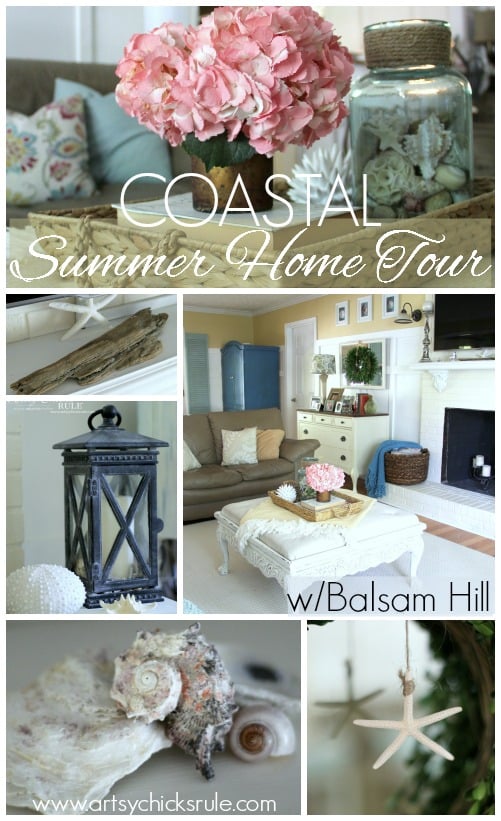 I decorate with a coastal touch anyway but stepped it up a notch for the summer!
See the full tour here … "Coastal Summer Home Tour".
Then I shared this pretty chest makeover I did using General Finishes Milk Paints.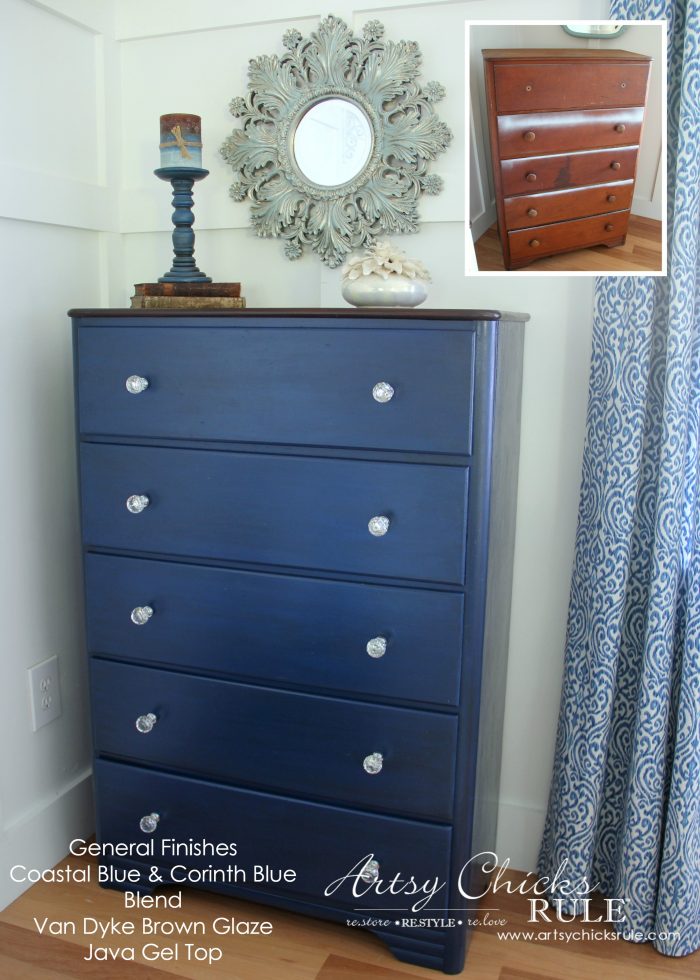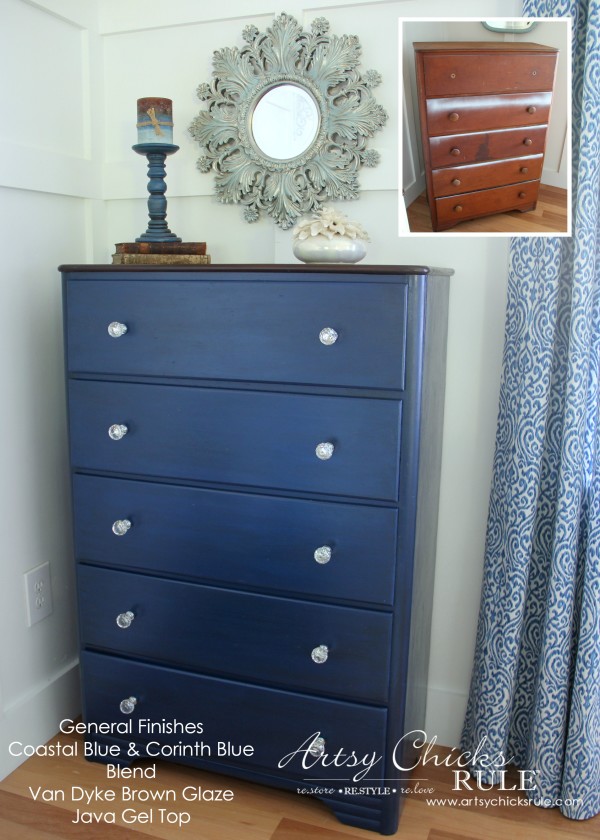 I am always a sucker for this shade of blue! Love that I was able to achieve it with those two colors.
See more here –> "Coastal Blue & Corinth Blue Chest Makeover"
I shared this tutorial for making a seashell and beaded wind chime…..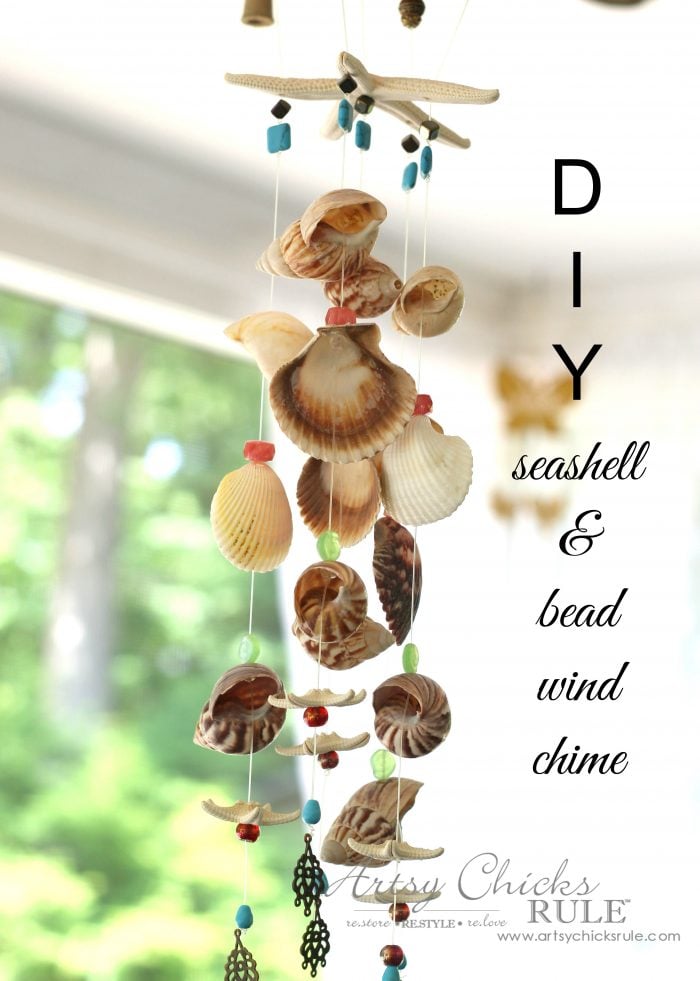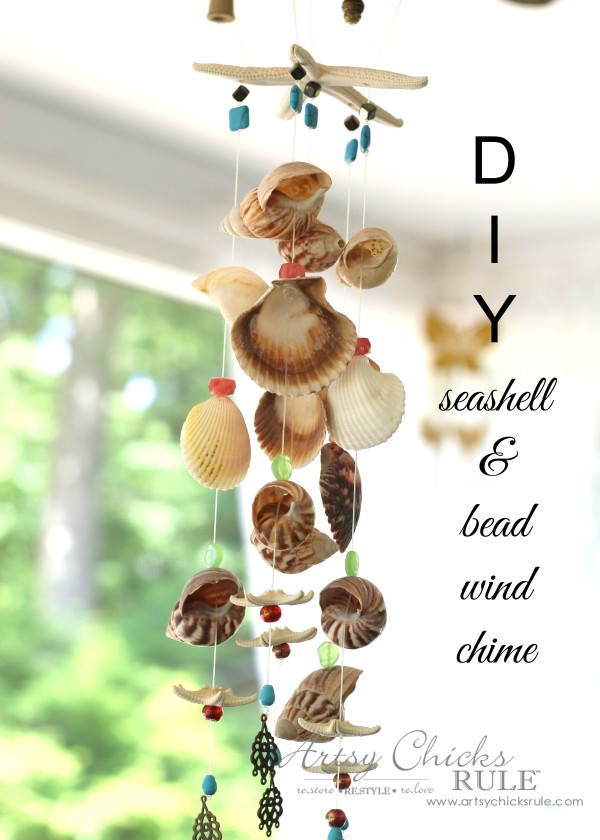 See the full "how-to" here…. "DIY Seashell & Bead Wind Chime"
How about this super sturdy DIY bench?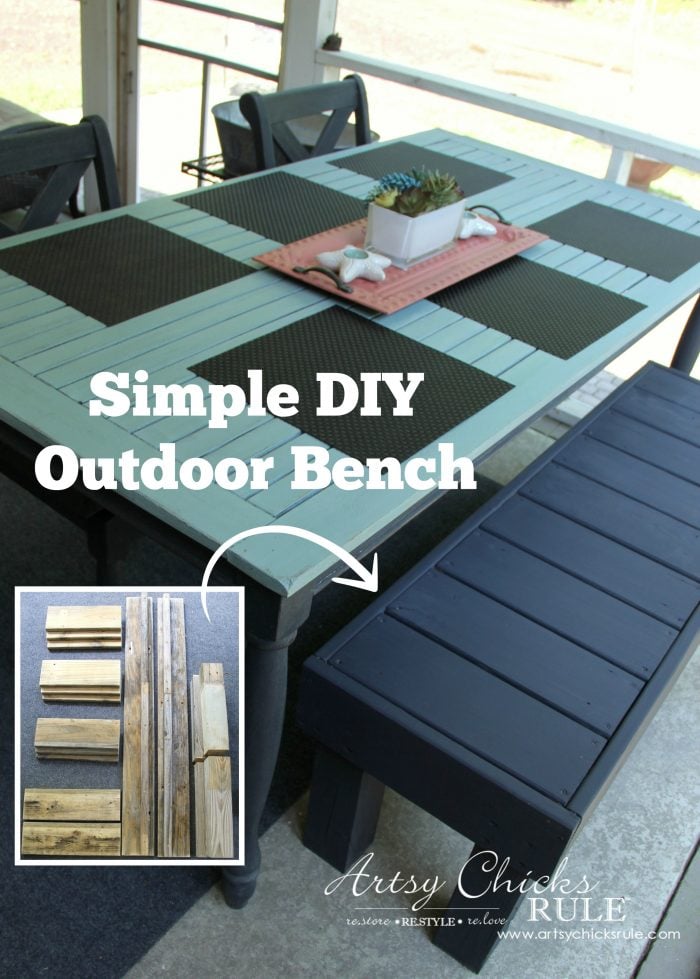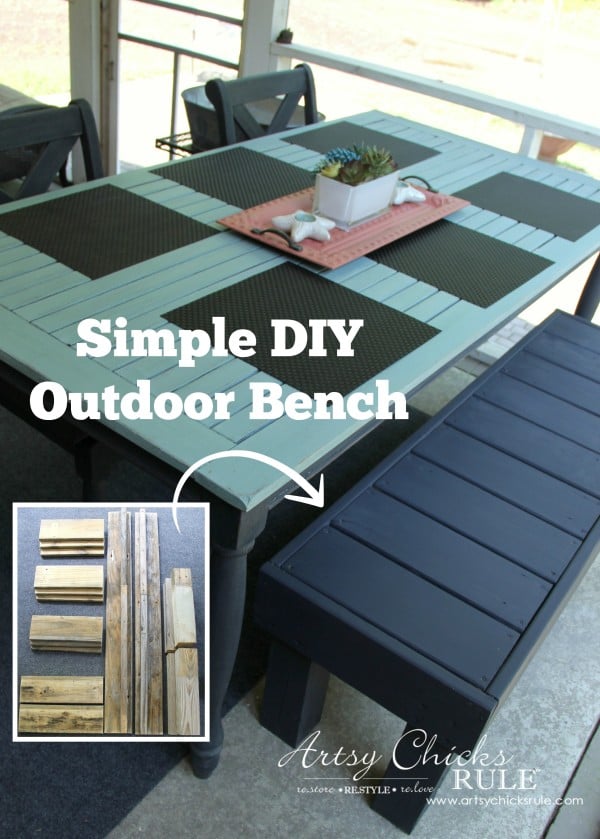 I made this in an afternoon's time. If I can, you can!
So happy to have some seating on the other side of my table now.
See the full tutorial, with measurements, here –> "DIY Outdoor Bench"
I found some gold dipped glass jars at a retail store…but didn't want to pay retail!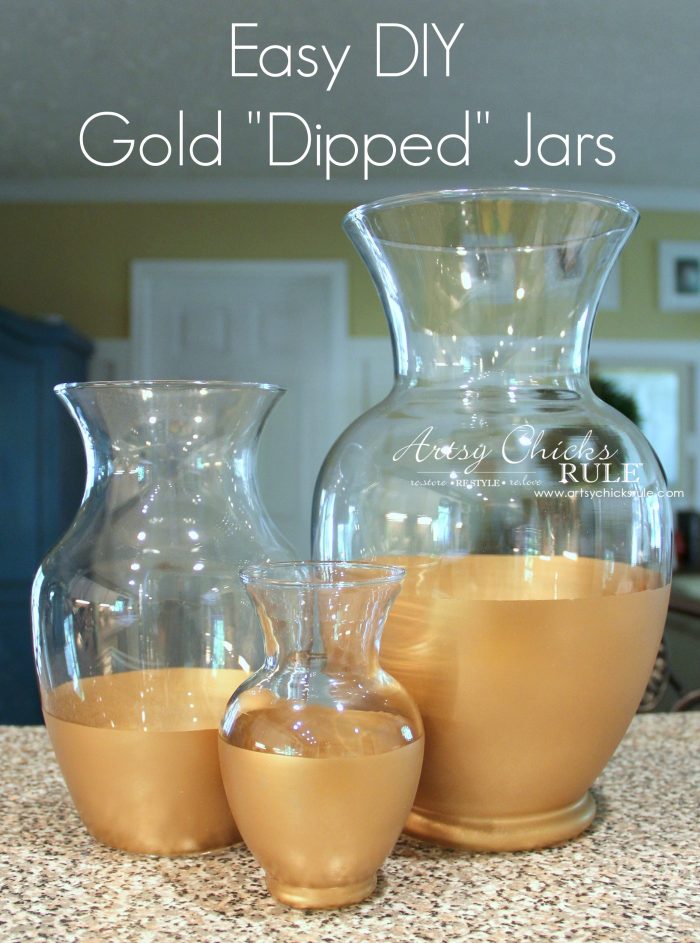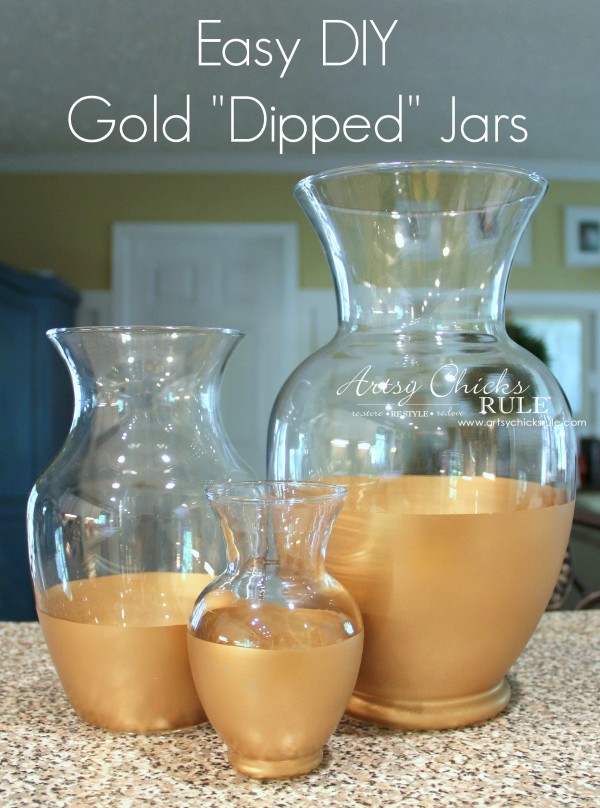 So I found some glass jars at the thrift store and made my own.
(big savings too, $3.50 compared to $50)
See my little secret for creating that straight line…details here –> "DIY Gold Dipped Jars"
My friends and I shared how we decorate with trays (and invited you to join in too!)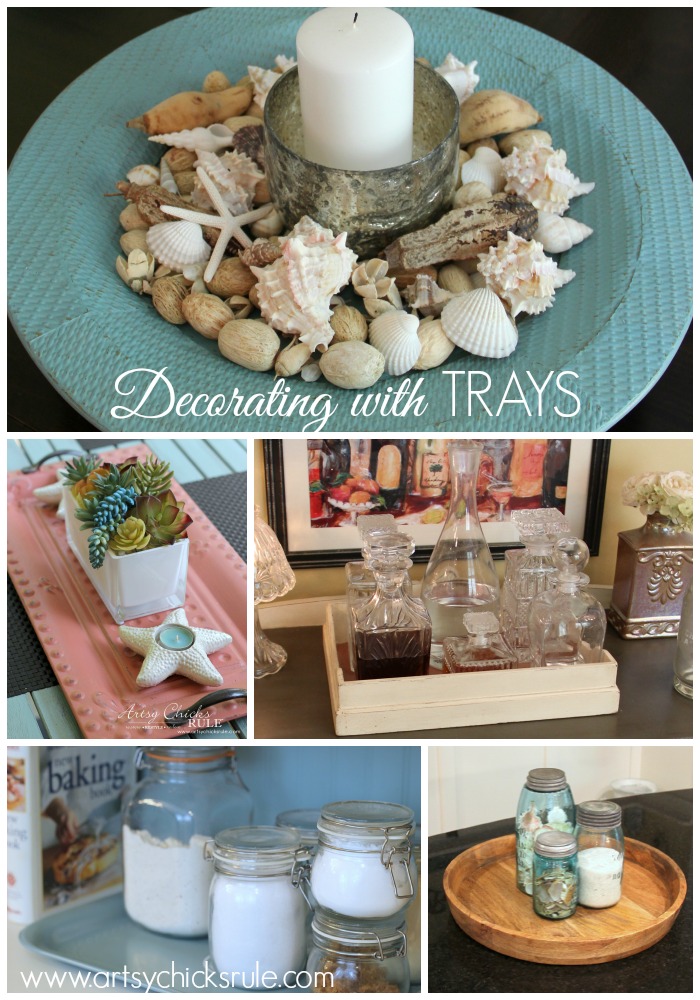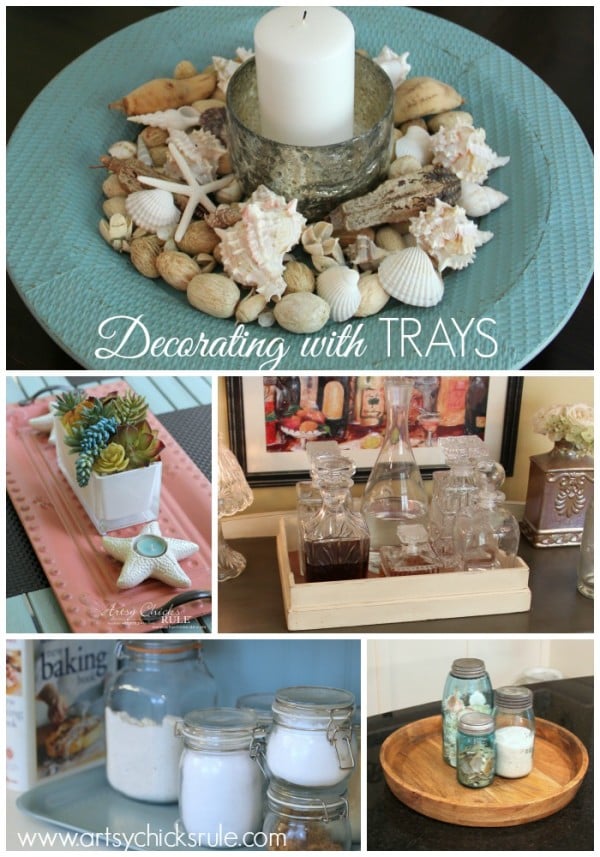 See them all here, including my friends' …. "Decorating with Trays"
Changes are coming in the Dining room!
I shared a bit of what I'm looking to do with a dream board I created.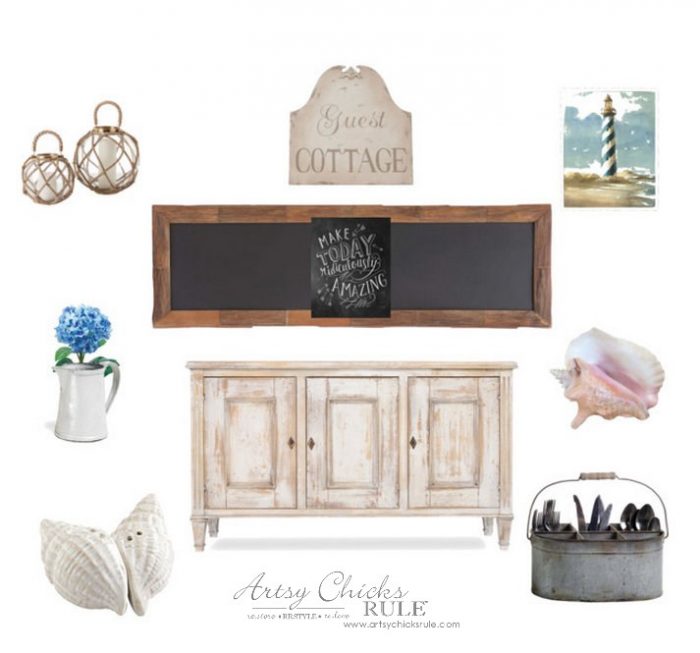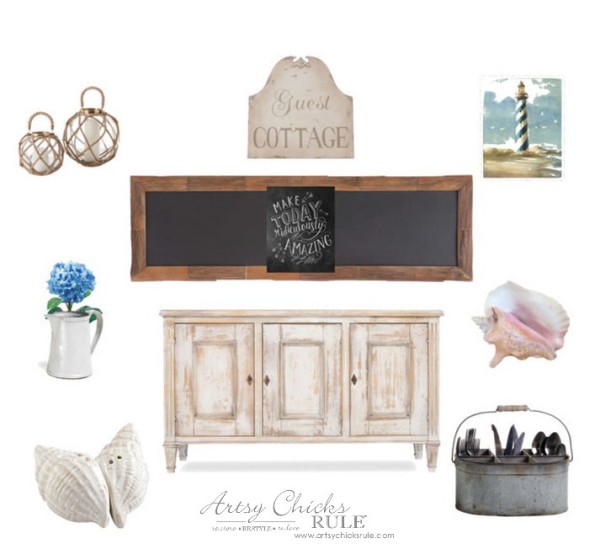 ….and asked you to share your thoughts and ideas!
If you haven't, I'd love to hear what you think too.
See the post here –> "Dining Room Changes & a Dream Board"
My friends and I shared a bunch of Patriotic goodness!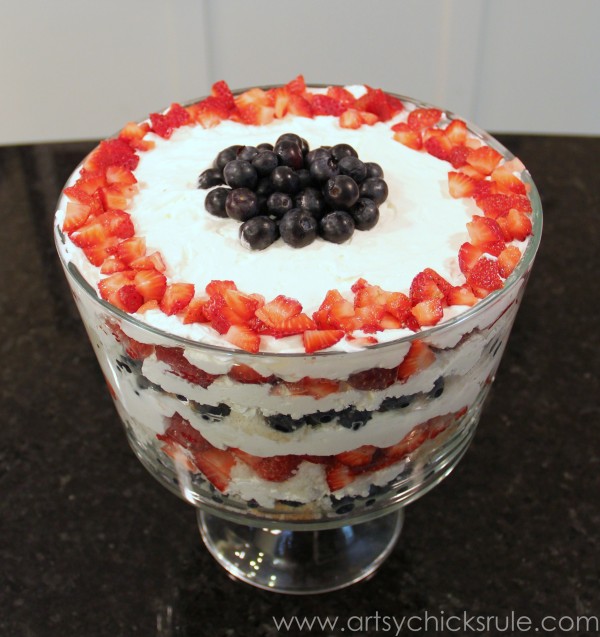 I shared this lovely fruit trifle again.
This is a great post to pin! Lots of ideas.
See it here –> "Patriotic Berry Shortcake"
Now onto the food…..
This marinade…..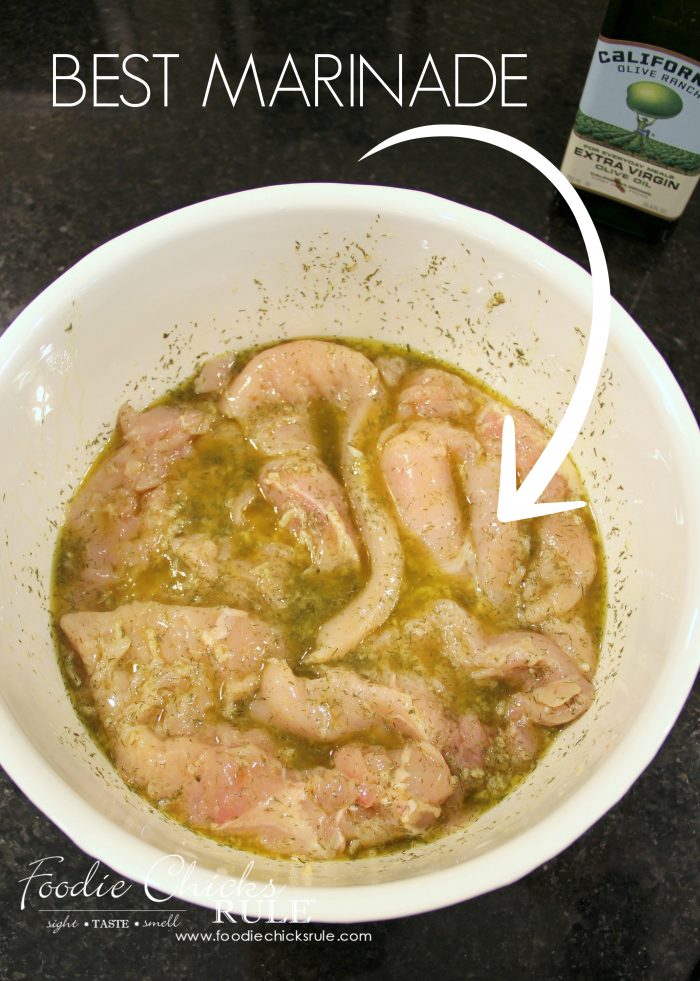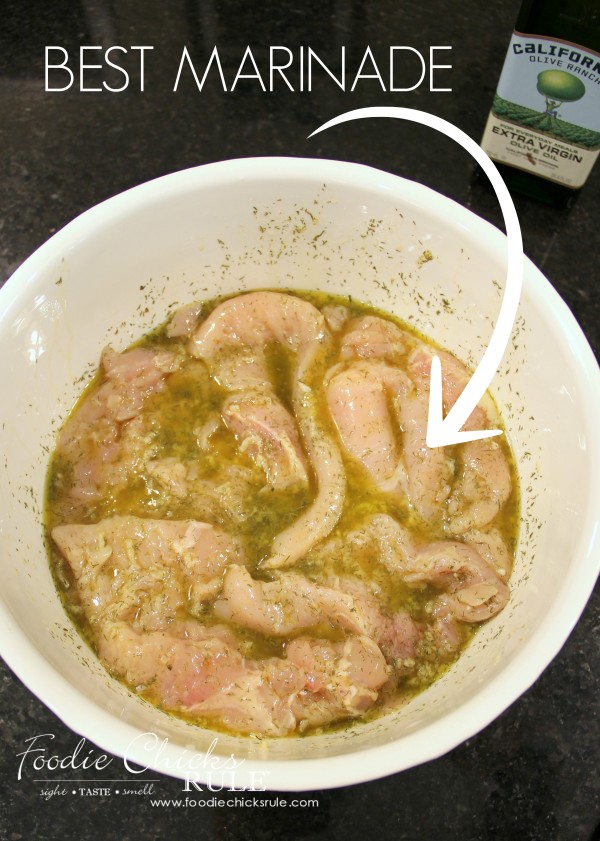 ….is the BEST marinade! ;)
No really, it is. I use it for everything, even veggies.
Stop by to print the recipe here –> "Lemon Garlic Marinade"
And to go with the marinade….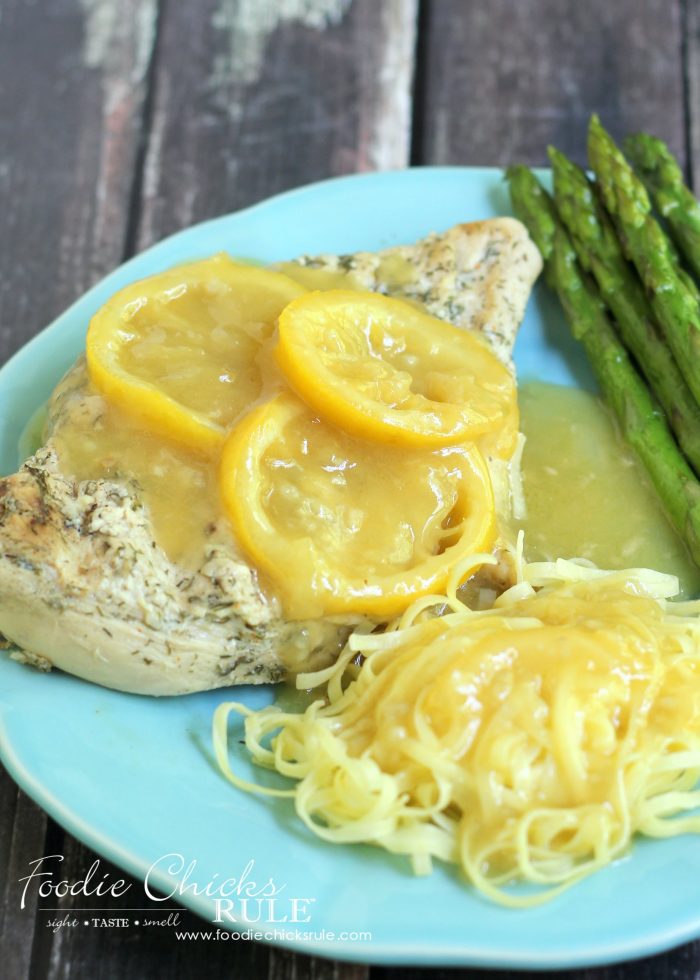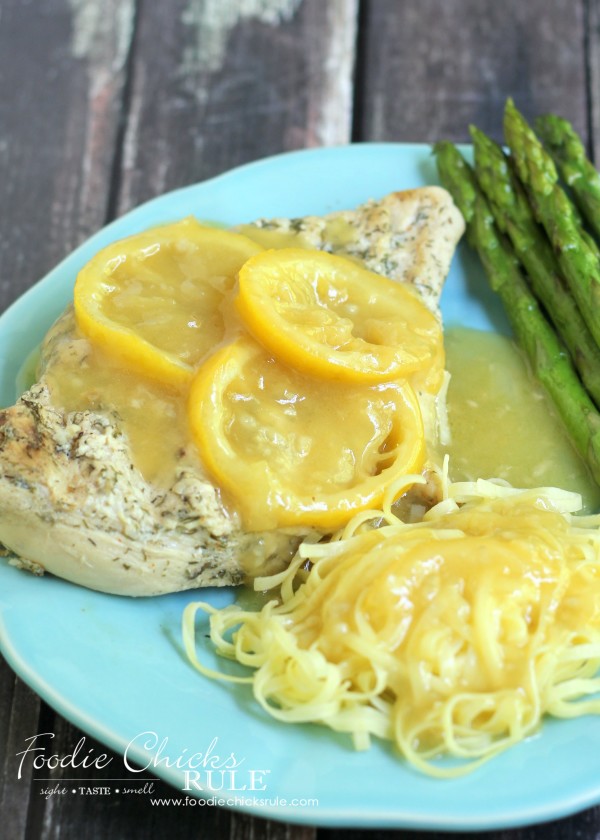 This most yummy lemon, garlic sauce.
Yes, there's a theme…I LOVE garlic and I LOVE lemon.
These flavors all blend so beautifully.
Recipe is here –> "Garlic Lemon Sauce w/Chicken"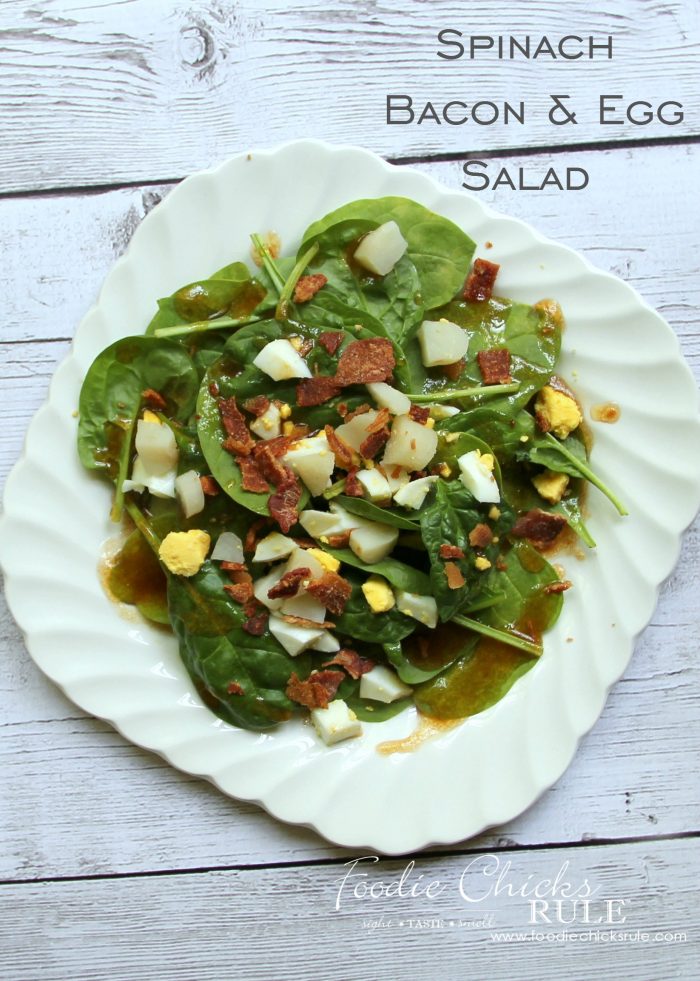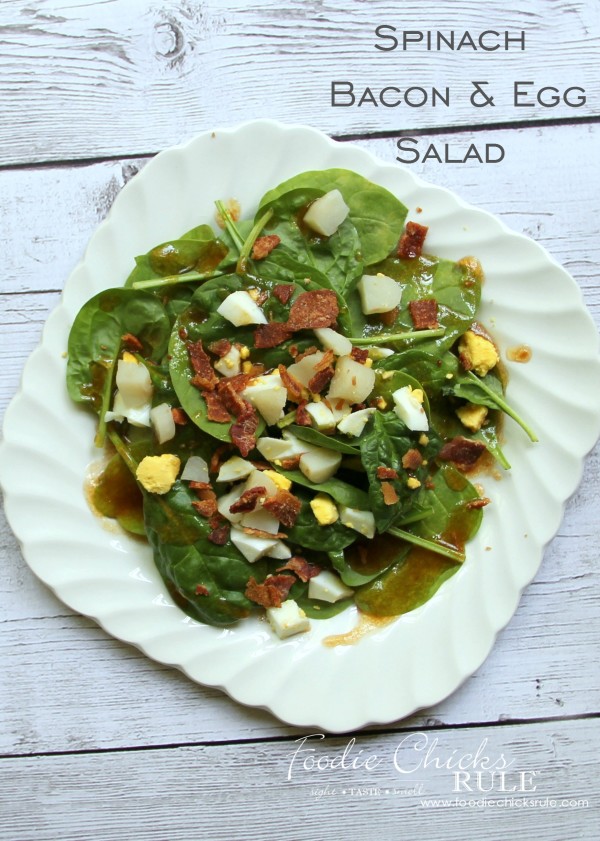 WARM Spinach, Egg & Bacon Salad.
It's so good….and different.
You want to give it a try? Recipe is here –> "Warm Spinach, Bacon & Egg Salad"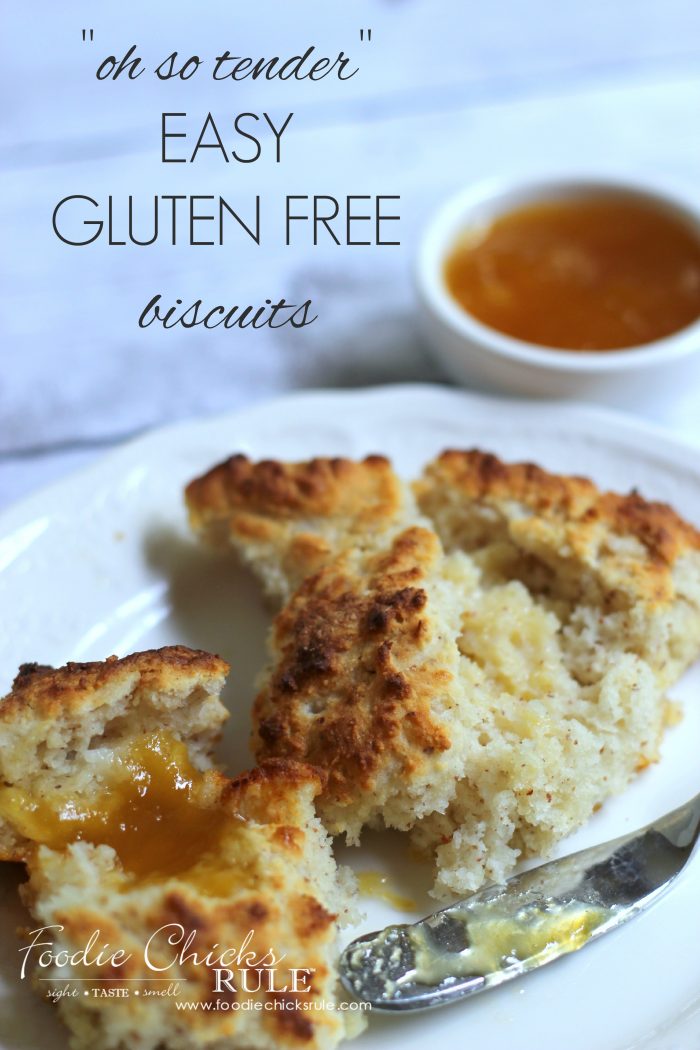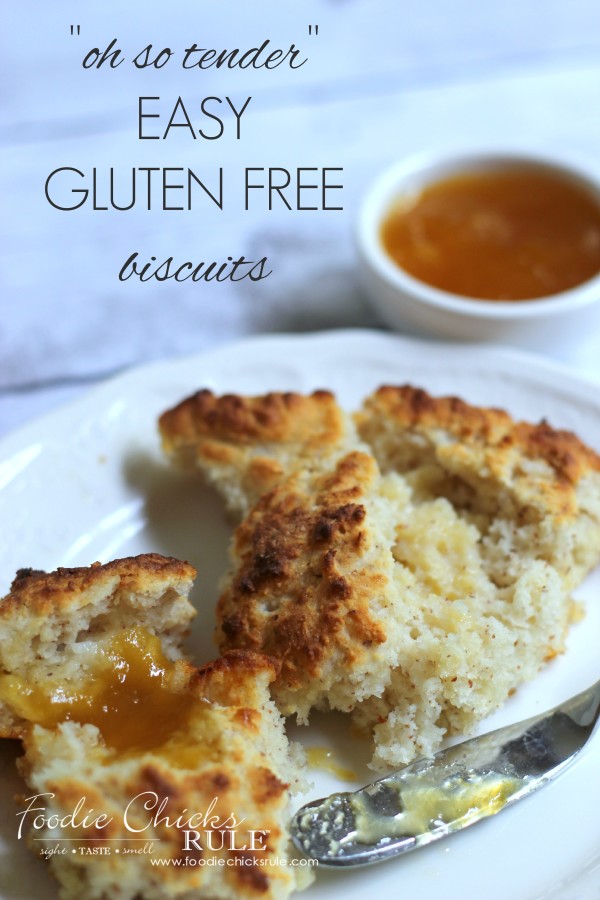 Lastly, I shared these Gluten Free "pull apart" Biscuits.
They are so tender and delicious. (and super easy to make!)
Print the recipe here –> "Easy Gluten Free Biscuits"
That's it! Hope you enjoy the recipes. :)
I'll be sharing Gluten Free Peach Cobbler later this week and delicious Chicken Taco Soup next week.
Be sure to follow along over there so you don't miss out on any of the recipes I share!
(you can right here –> join)
I'll see you guys back here later this week with a post that's been a very long time coming…..
…..my Kitchen Remodel. The FULL before and after photos since day one.
They are a doozy so be sure to stop by to see all the changes we've made AND see how different it looked when we first moved in here.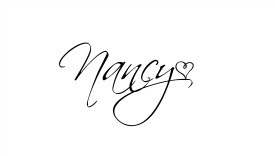 Follow along! –> Instagram ~ Facebook ~ Pinterest ~ Bloglovin