Since I am all about being thrifty, I thought it would be fun to show you a few of my rooms and how I've decorated them on a budget.
The tag line of my blog is "Re.store ~ Re.style ~ Re.love", after all! ;)
I totally believe in doing just that. And I don't think you need to spend a fortune to decorate your home…or decorate your home well.
Today, I'll start with my Dining Room. It's been re-invented quite a few times now. :)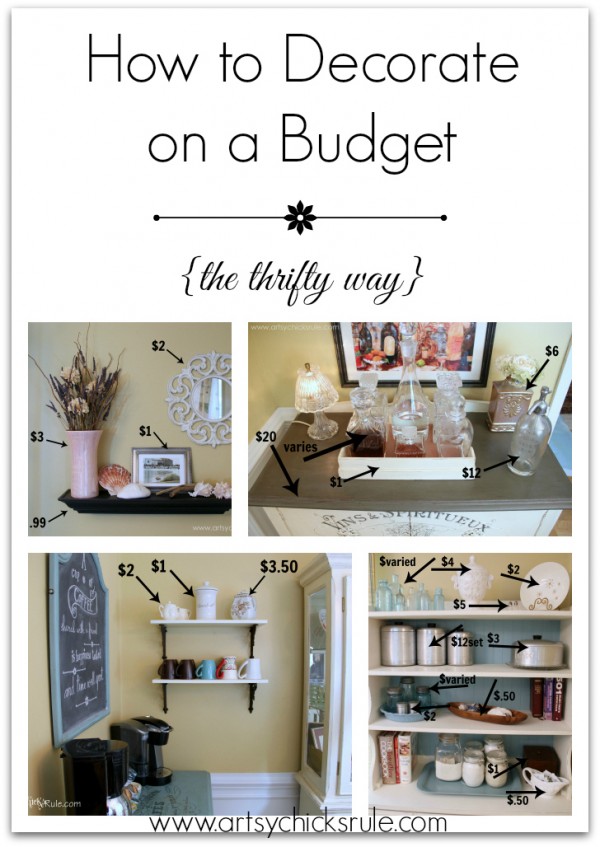 Here it is decorated for the Holidays ….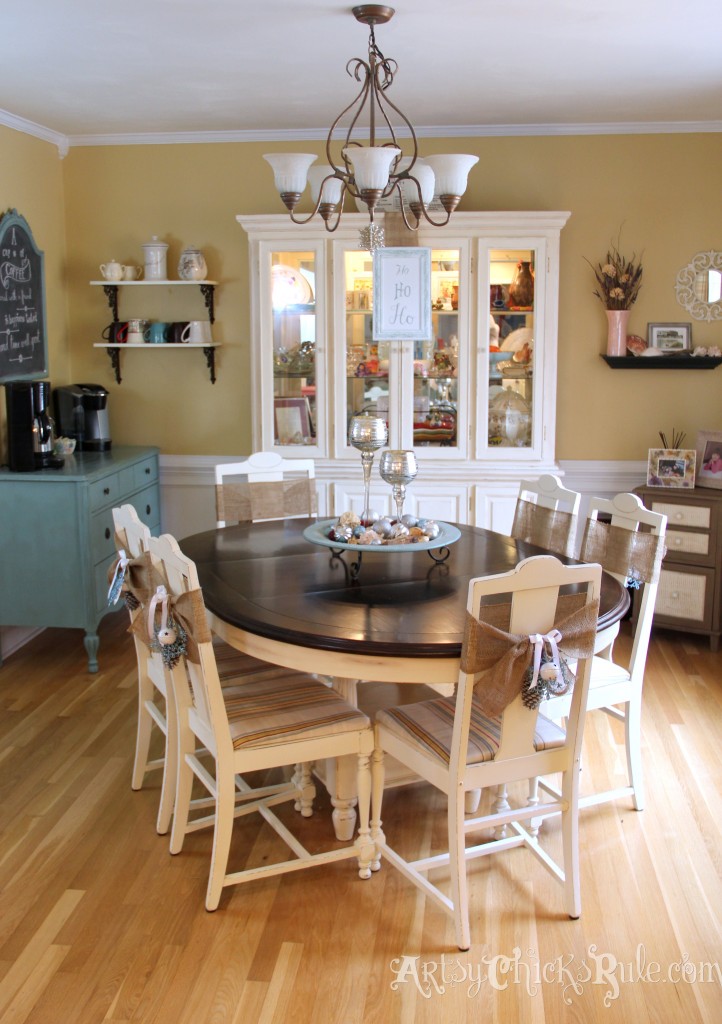 It started out like this: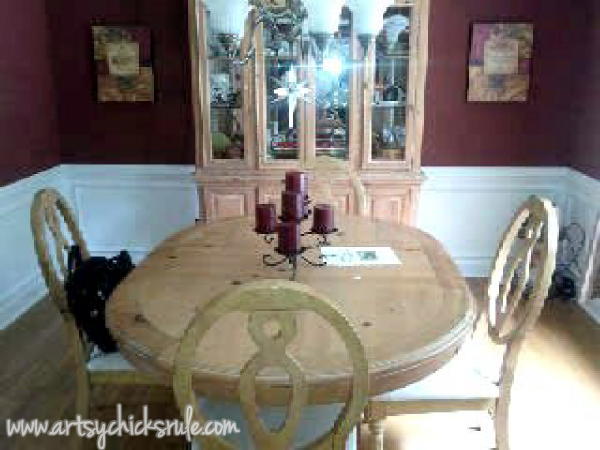 Well, not really….it actually started like this …… (not my decor, by the way…we were walking through with the realtor)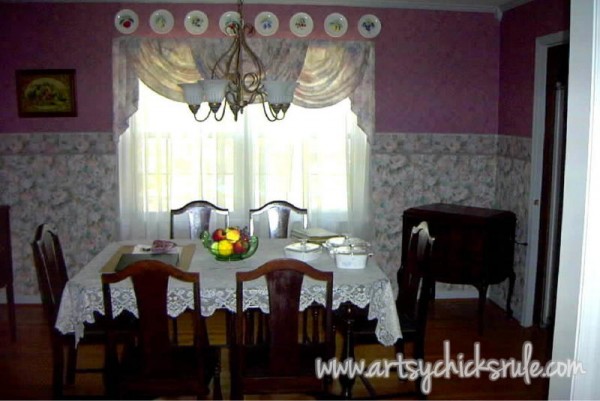 I removed the wallpaper & painted. My husband and I added the wainscoting a few years later.
Instead of buying new, I decided to refinish/paint my dining set and china cabinet a couple years ago to give it a fresh, new look: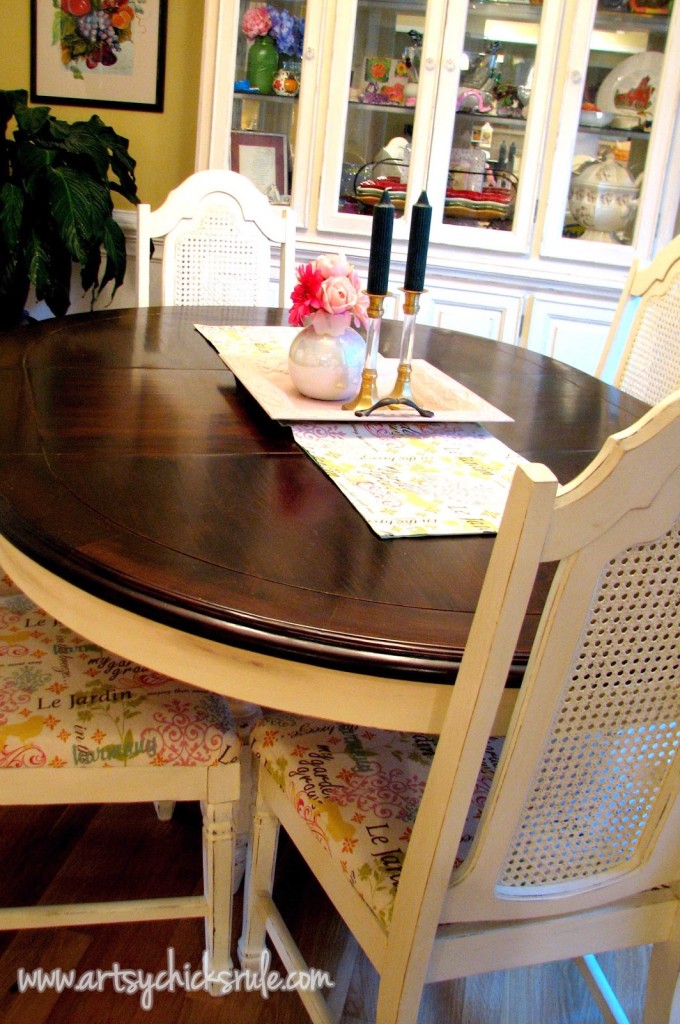 You can read more about that whole process –> here.
I found the chairs on Craigslist for the latest "do-over". The fabric for the "no-sew" curtains came from Hancock Fabrics (clearance bin!).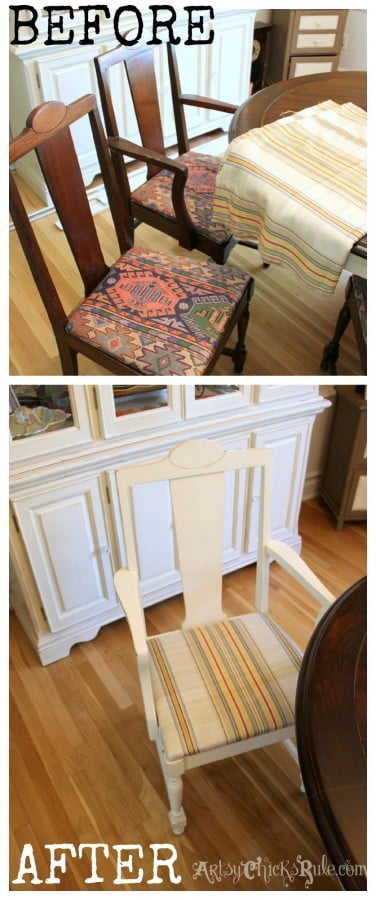 I paid approx $25 for enough fabric to cover 6 chairs and make curtain panels.
You can read more about the chairs and "no-sew" curtains in this post –> here.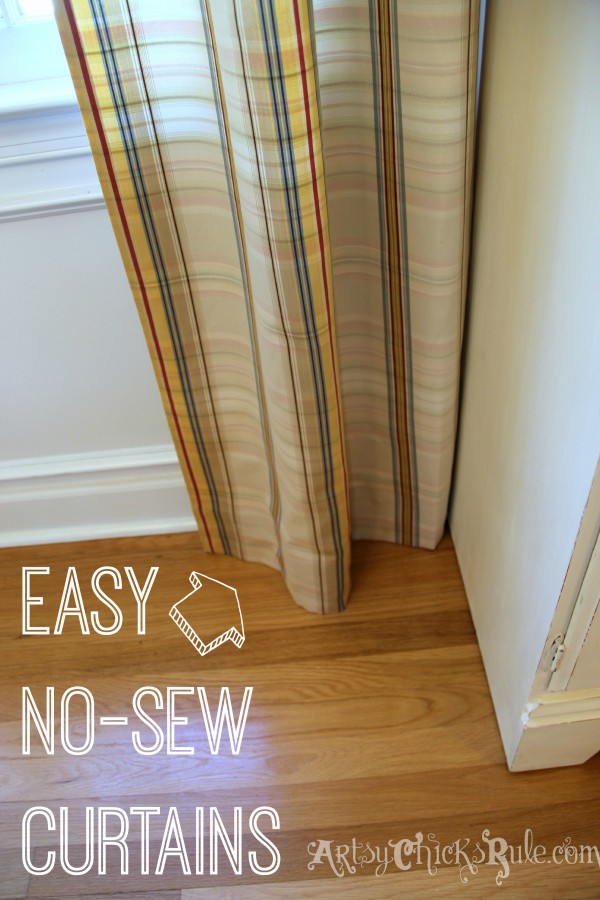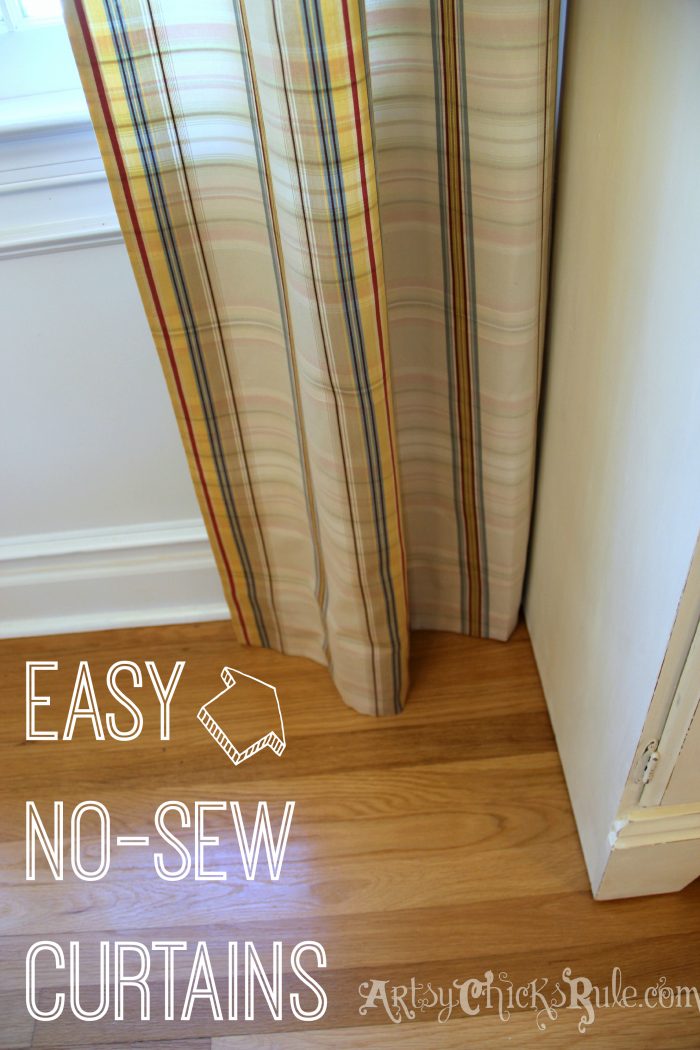 This teal colored dresser/mirror (turned chalkboard) "Coffee Bar" came from the thrift store… $35.
That was a steal….although it did look like this when I got it: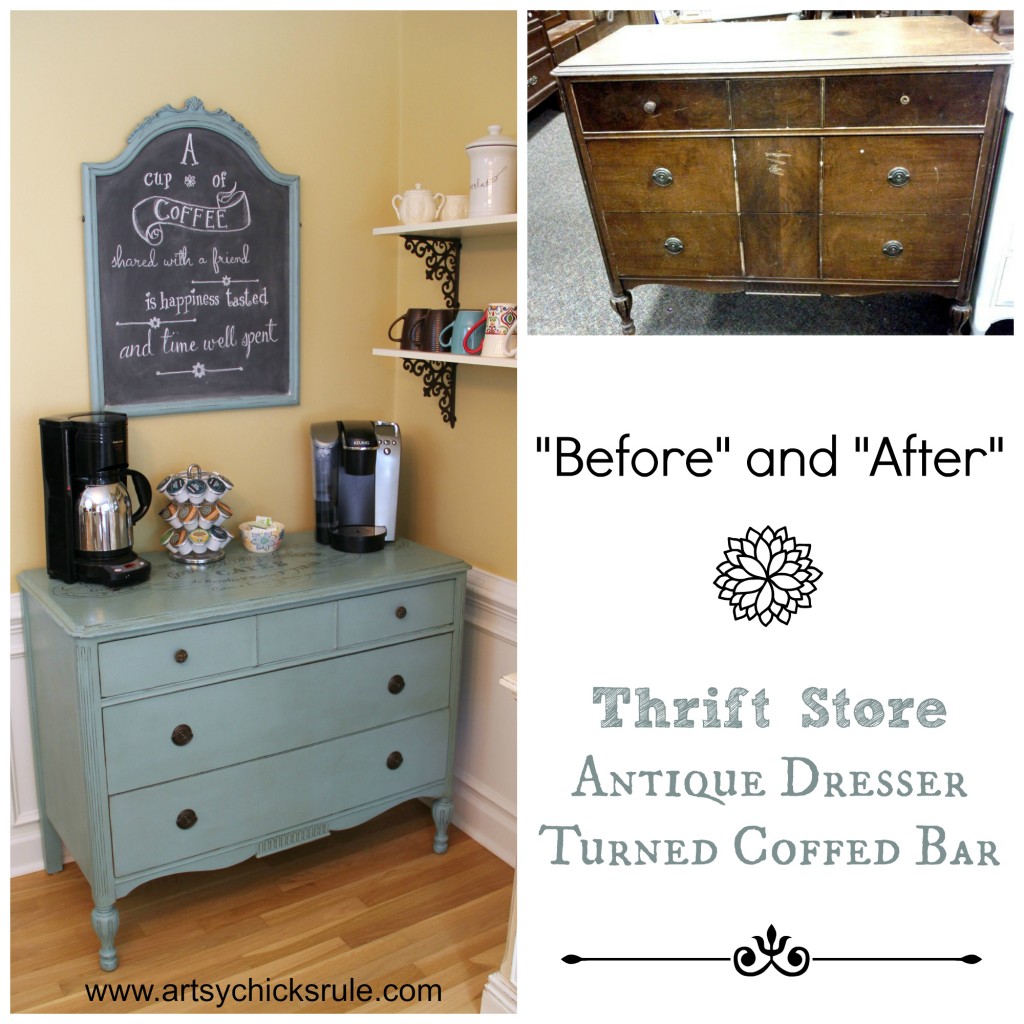 Paint and/or refinishing can easily make it beautiful again though.
My "Coffee Bar" has some thrifty finds too. You can read more about them here and here.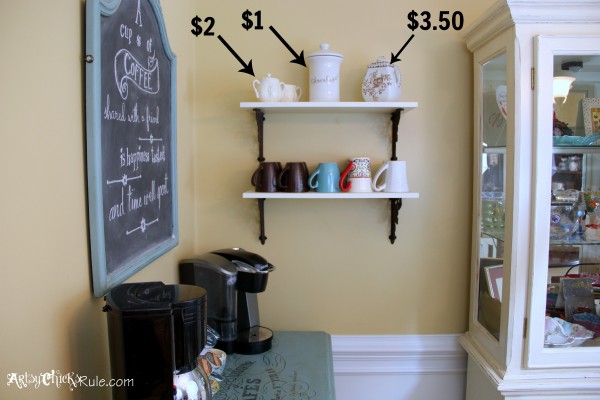 The shelves are simple, inexpensive and easy too. The brackets came from Hobby Lobby and were approx $4 each.
On the wall on the other side of the china cabinet…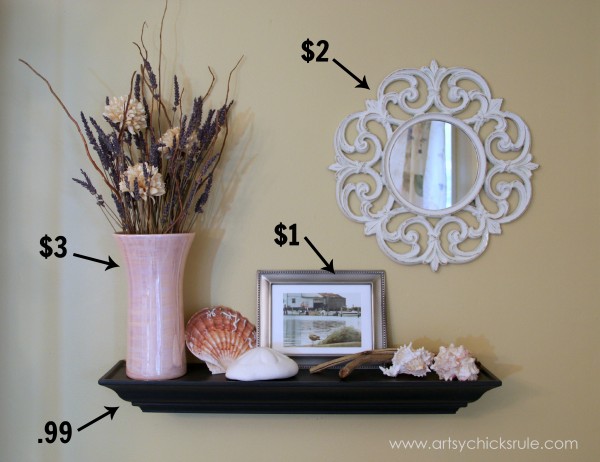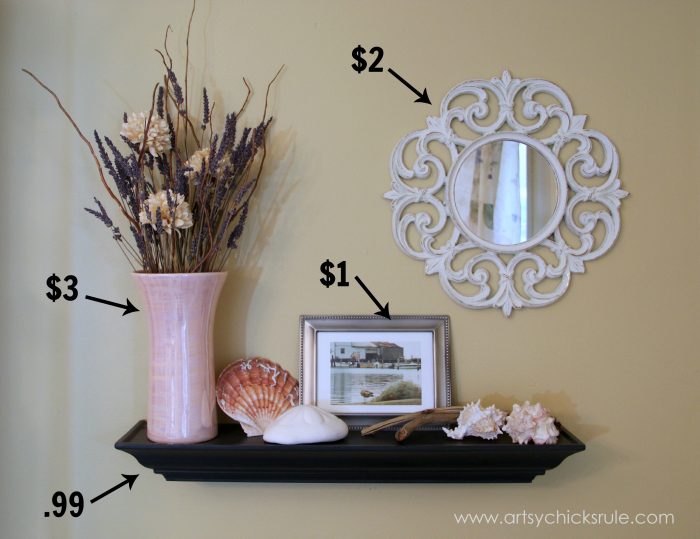 The mirror was painted with Chalk Paint®. You can see it "before" in this post –> here.
The shelf was a red stained wood and I painted it black. The pink vase…was pink! ;)
And….frames are always a bargain at the thrift store.
And then there is the "Baker's Hutch"…..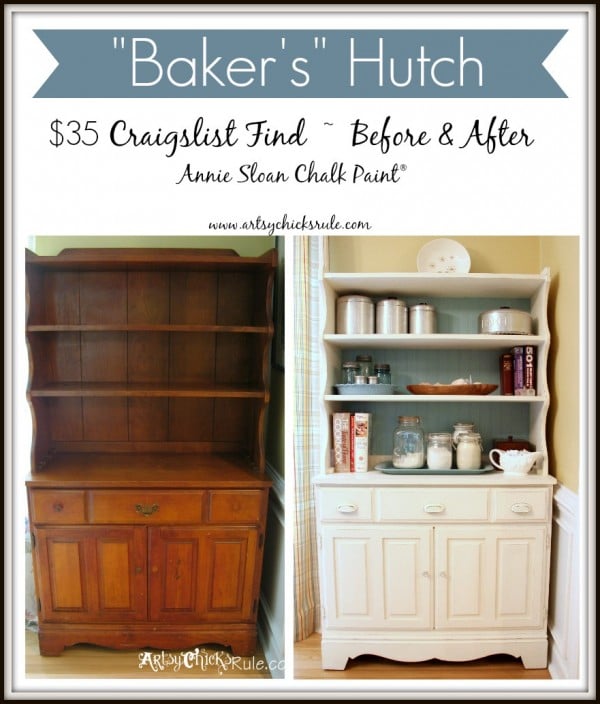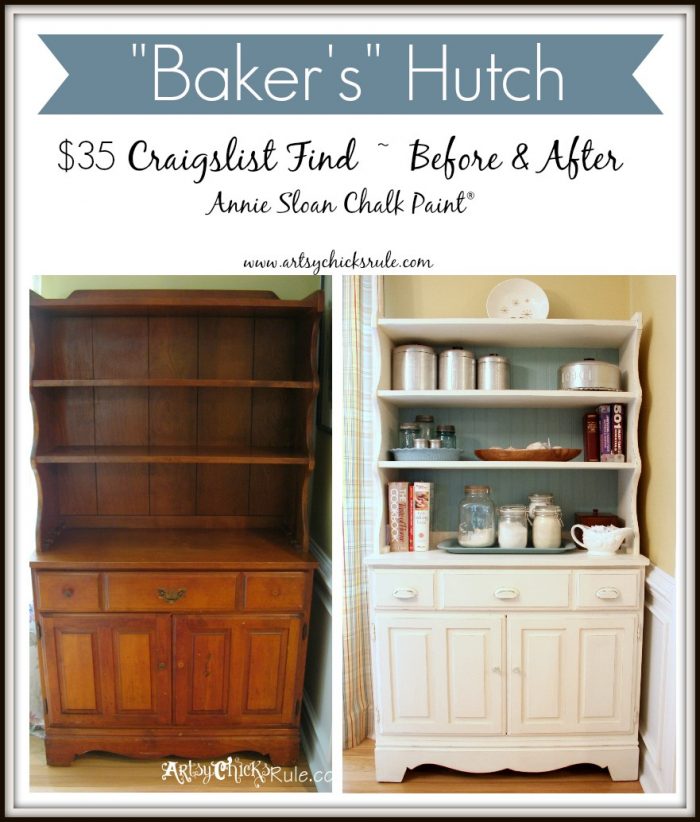 A little paint along with "new" hardware from another thrifted piece…. and transformed completely.
You can read about the "Baker's Hutch" makeover –> here.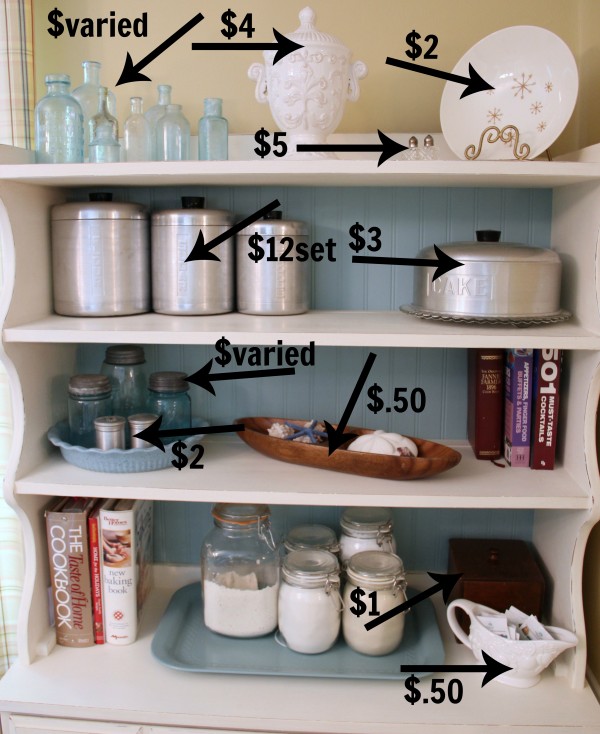 The teal tray came from IKEA. It wasn't much. Six dollars if I remember right.
On the other side of the room is my "bar" area.
This piece came from an estate sale….$20.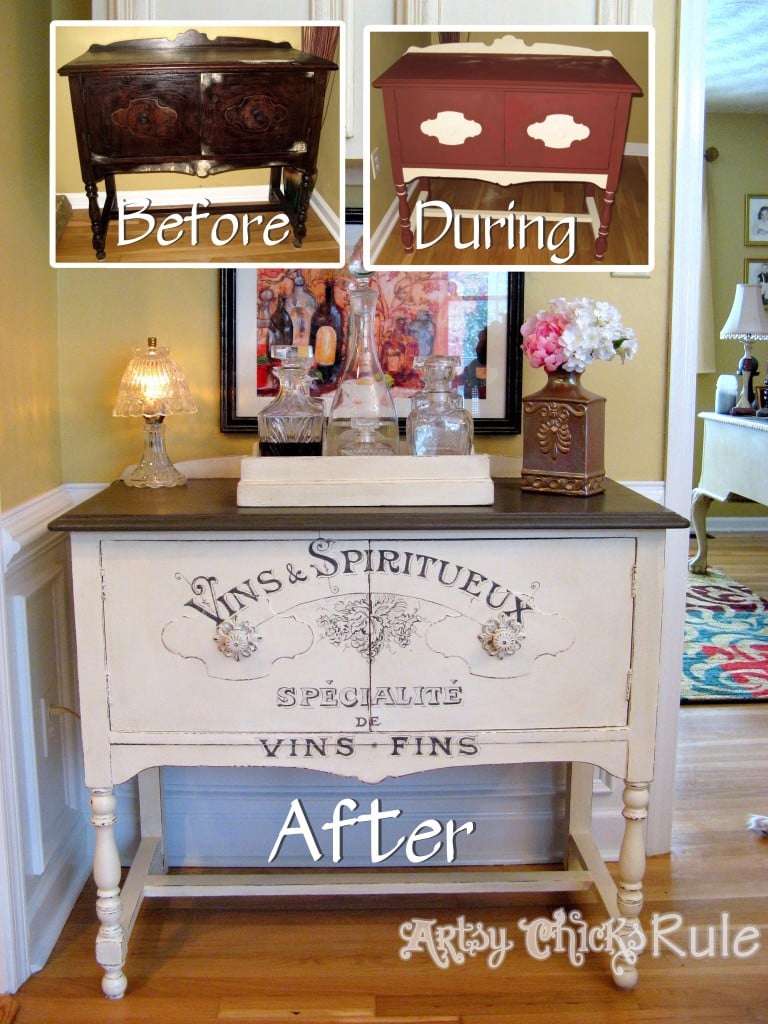 And yep, I did paint it twice. First time was….wrong. My creative path is a little crooked sometimes. ;)
You can read more about that makeover –> here. (full tutorial for the lettering also)
The items on the top….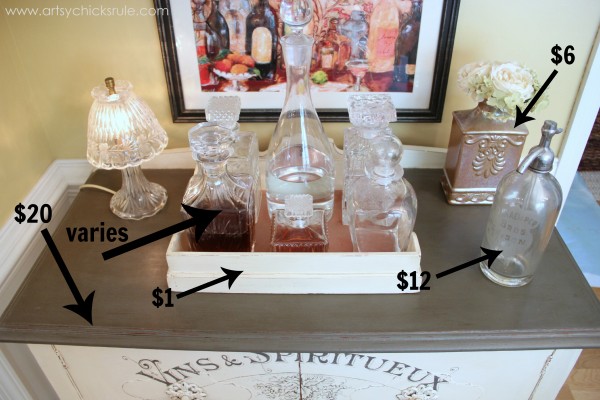 All the decanters came from garage sales/thrift stores. I got the large one in the middle from Ross or TJ Maxx though.
This came from the ReStore. I actually paid more than I normally would pay for something like this. $20.
But I needed something to house my cable modem, etc, and this was perfect.
It went through a couple paint jobs too. Oopsie. ;)
You can read more about all of that in this post –> here.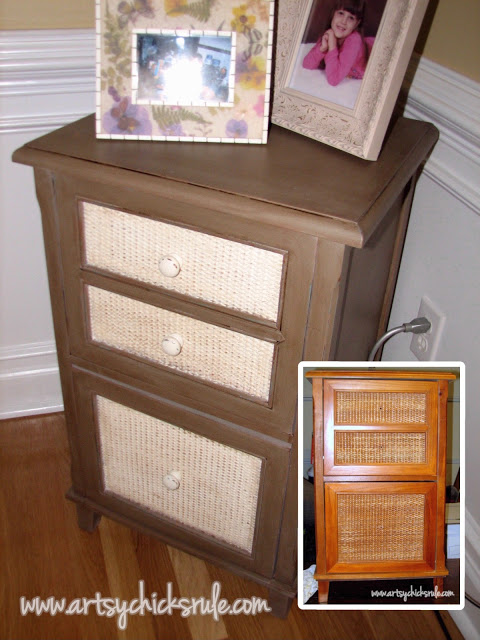 I'll be sharing the rest of my rooms as I complete them.
Still a few things going on in each of them. No surprise there! ;)
But I hope this post has at least inspired you to think outside the box a little about decorating.
Everyone's styles are different. This post isn't really about style but more about ways you too can keep costs down decorating in your own home.
I mostly wanted to show you that it can be done by re-inventing things you already own or those you pick up inexpensively.
Stay tuned…I have a fun (also re-invented) DIY seashell/beach sign coming up later this week. :)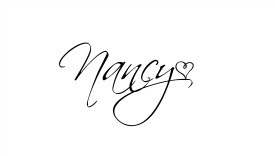 Be sure to follow me on Instagram and Facebook if you don't already!
I always post projects and things I'm working on
long before it hits the blog…..
….plus lots of fun random daily things too.


Follow Along Here!