GMC & World's Longest Yardsale (trip details and a video!)
This post may contain affiliate links. Please see disclosures here.
Hey Y'all!
I hope you had a wonderful week so far. Today is my son's (and youngest,eek!) 18th birthday.
Wow, how the time goes by so quickly. I just cannot believe it's been that long since I brought that little brown eyed baby home!
I'm back today with part 2 of the GMC & World's Longest Yardsale.
I'll be sharing all about our trip details with photos and a video too.
On Wednesday, I shared the girl's room reveal. You can see it here >>> GMC & The World's Longest Yardsale Room Reveal
(***by the way, if you are trying to read this on mobile, tablet, iPad, I am aware of some issues and hoping to get them resolved soon!!)
………………………………………………..
The World's Longest Yardsale ….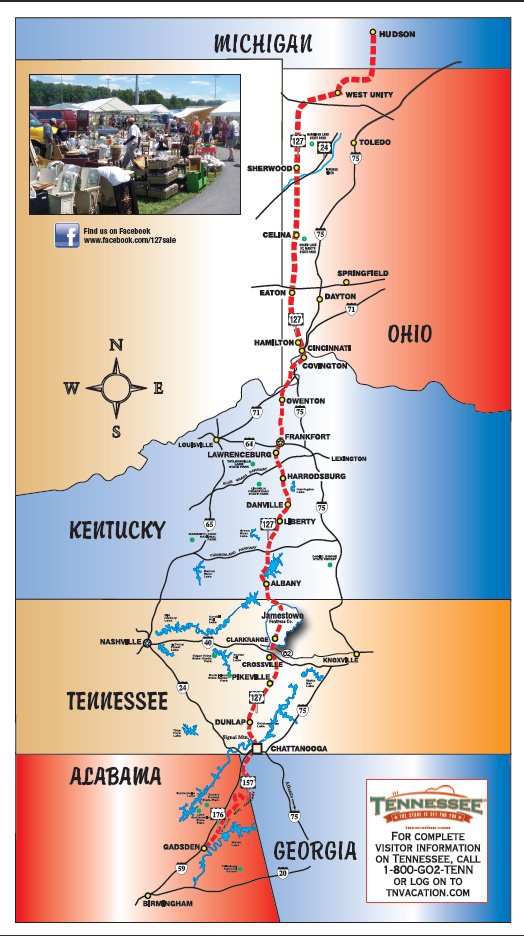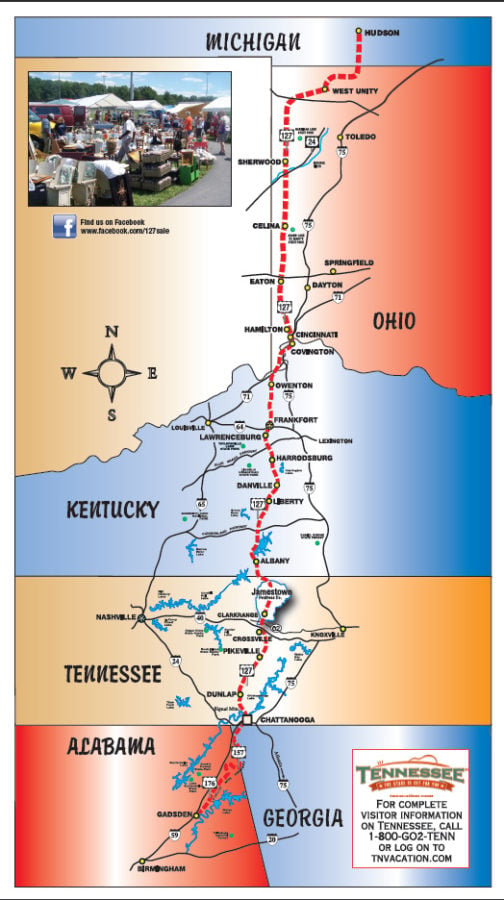 I was up bright (actually, very dark ;) ) and early at 4am and caught a flight at 7am to Michigan to meet up with this crew…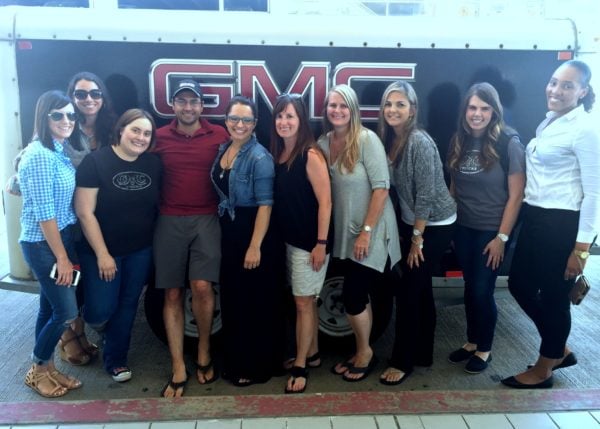 …we hopped in our vehicles and headed out to Ohio …in this cool convoy of GMCs. ;)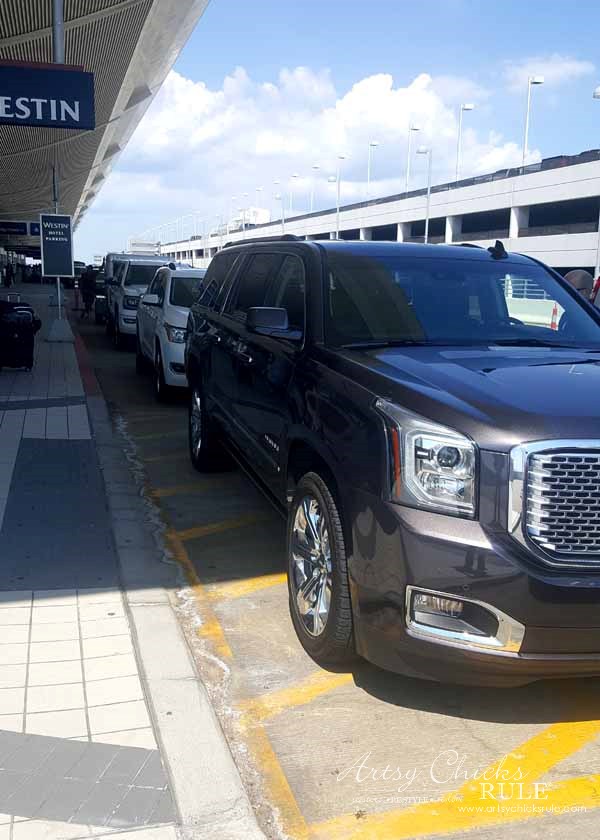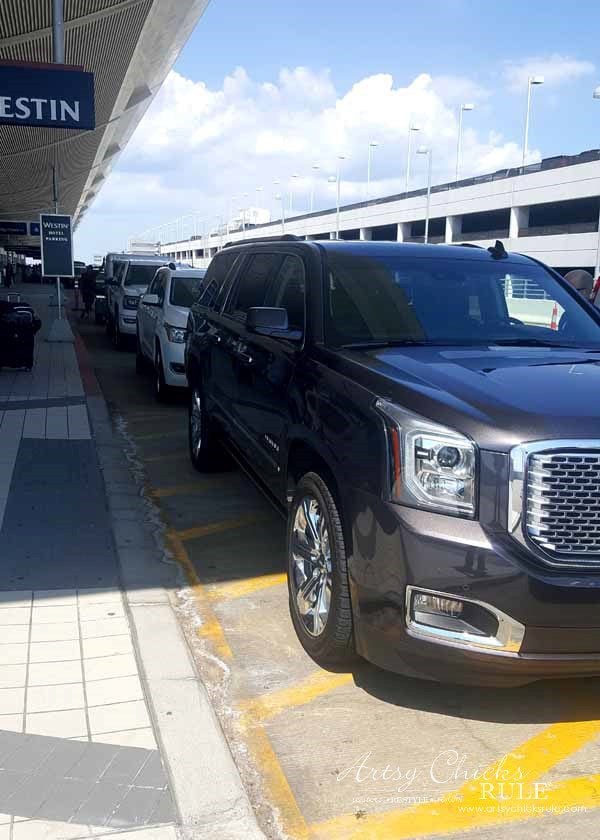 …..and began our adventure through 4 states heading to Georgia!
We even had a big ole trailer to haul all our goodies.
That thing holds more than it looks like it would.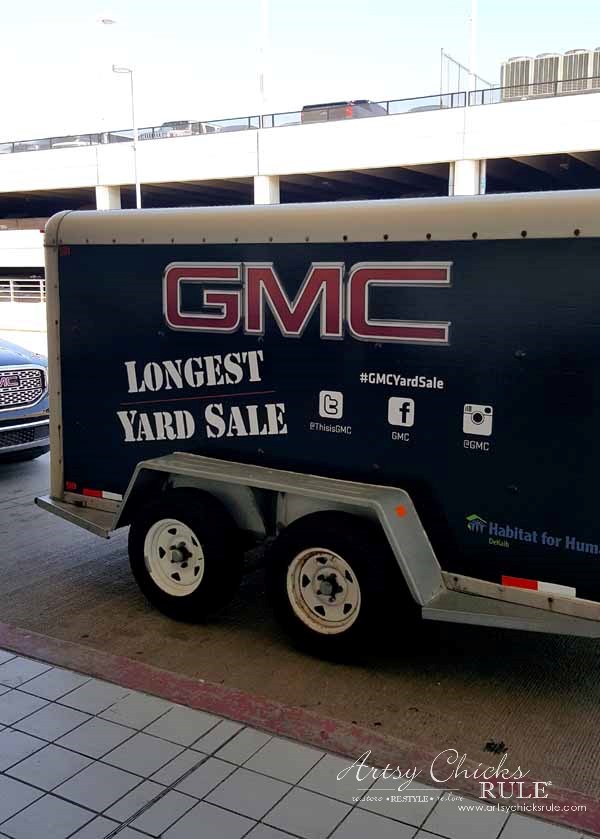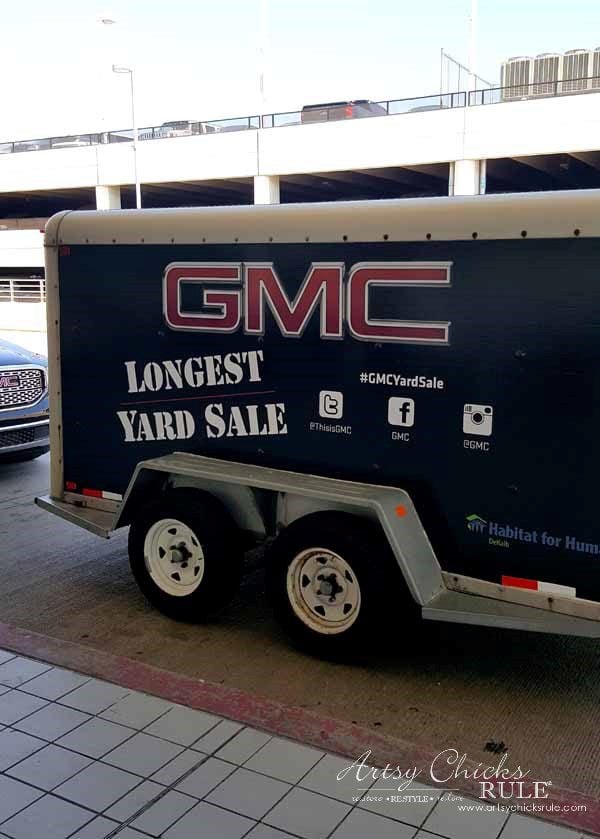 And trust me, we loaded that baby up. ;)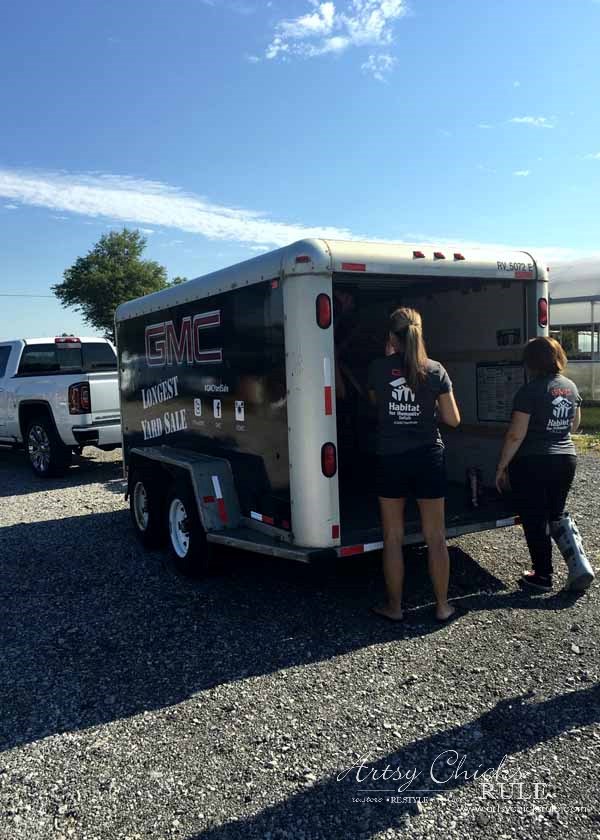 We were all pretty much on our own during the day but were never very far from each other.
The trailer was always within 10-20 minutes away if we needed them to come pick up a big piece.
Megan, who's with GMC, (and in the photo beside me) was an awesome planner and organizer.
She, and GMC, took very good care of us along this entire trip!
I had the pleasure of riding with Christy (Confessions of a Serial Do It Yourselfer) and Fadra (All Things Fadra/She Buys Cars).
They were a blast and made the trip oh so fun. :)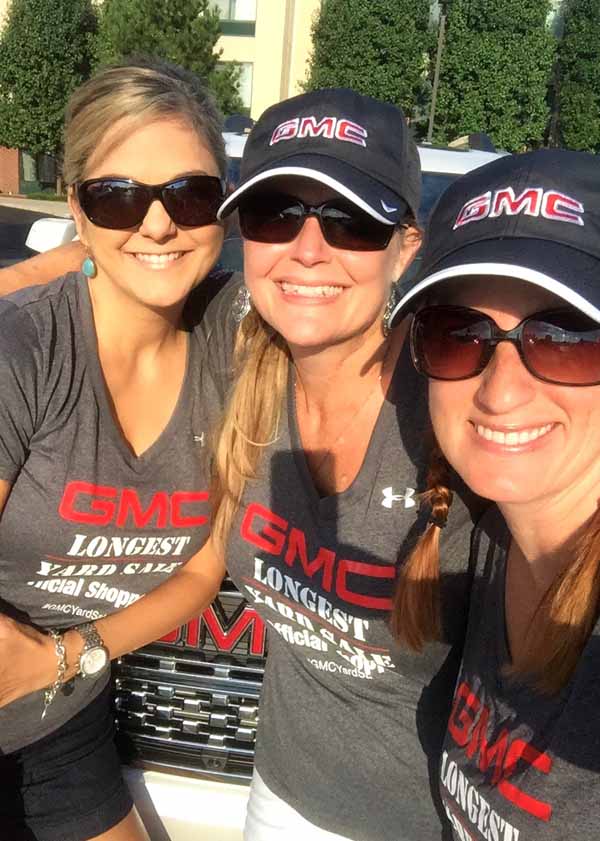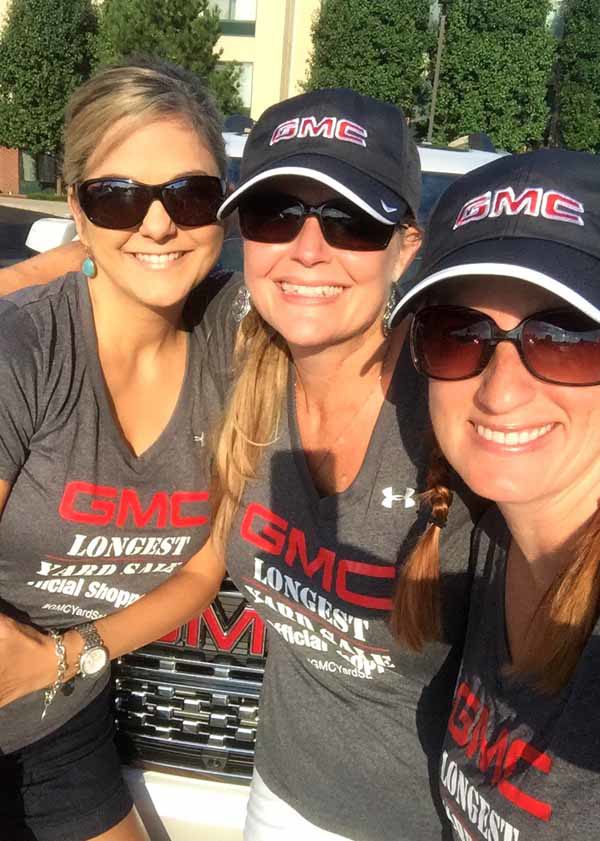 This was our fancy ride….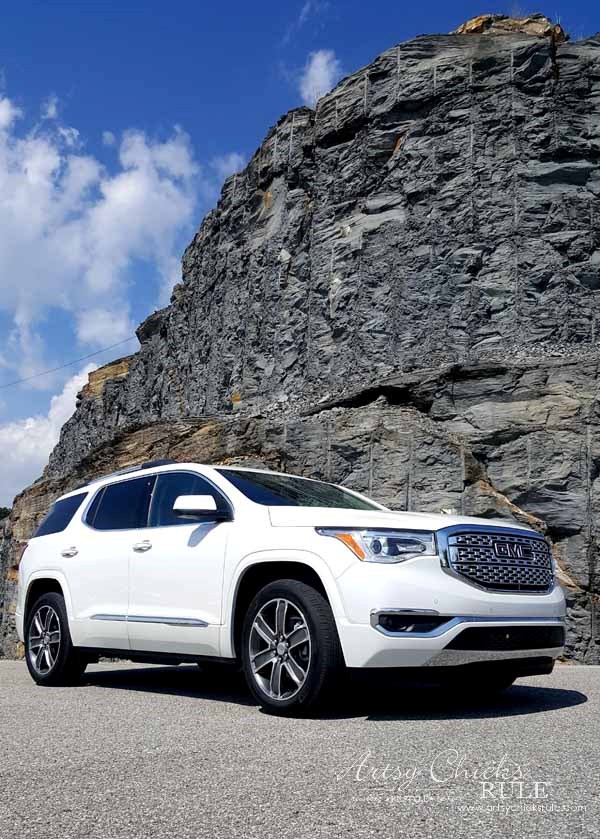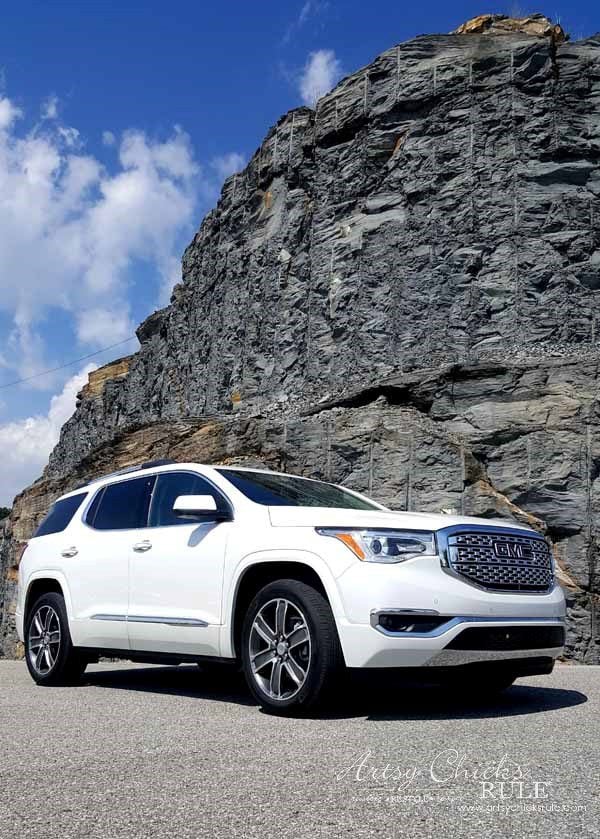 ….a 2017 Acadia Denali.
It was awesome and had some really great features.
We packed it up too!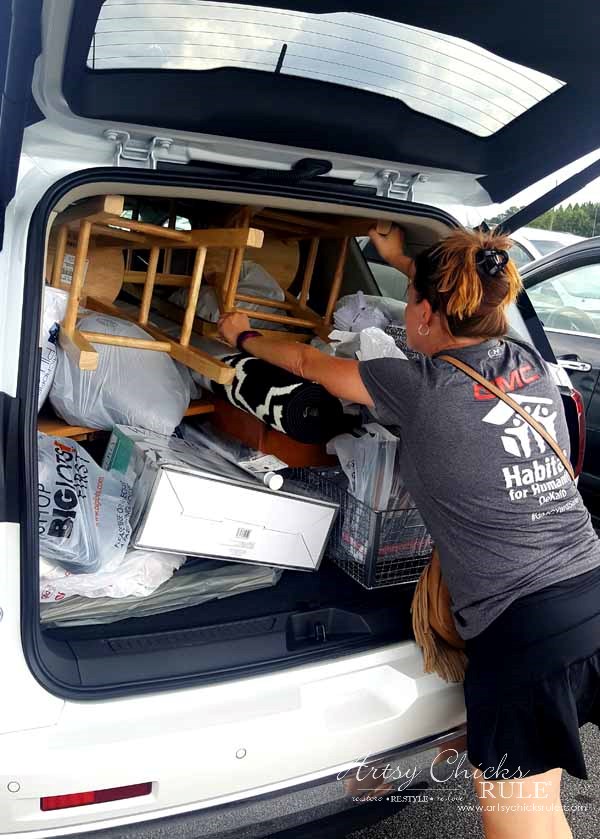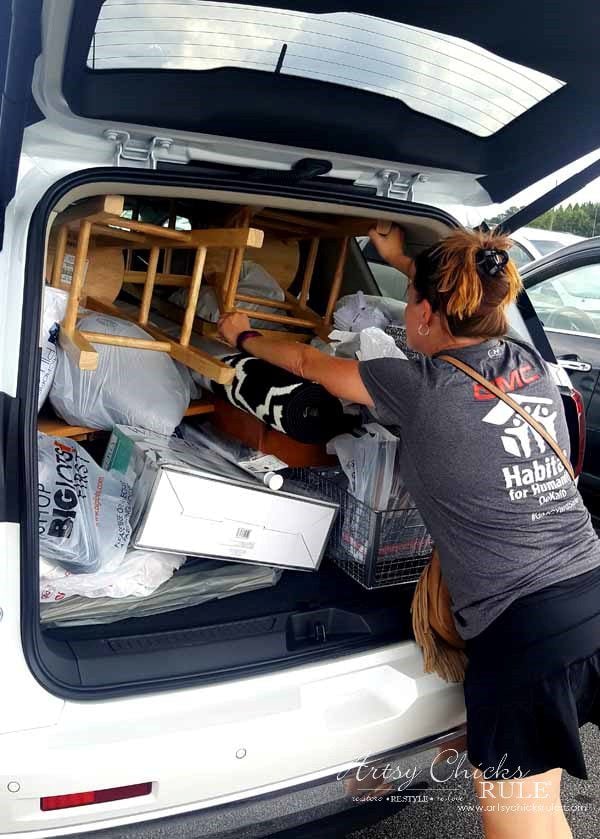 Not only did we find the items we needed for our rooms, but we also came across all kinds of goodies along the roadway.
Like these old knobs…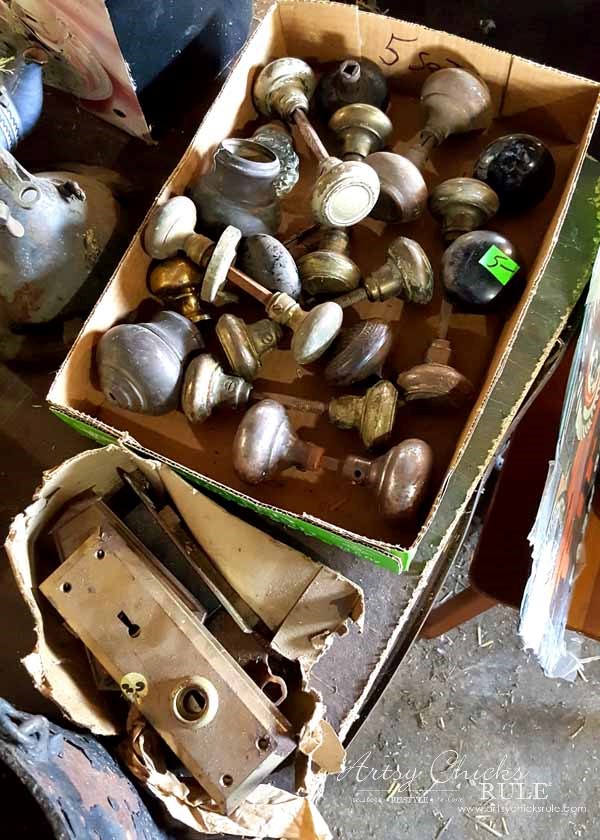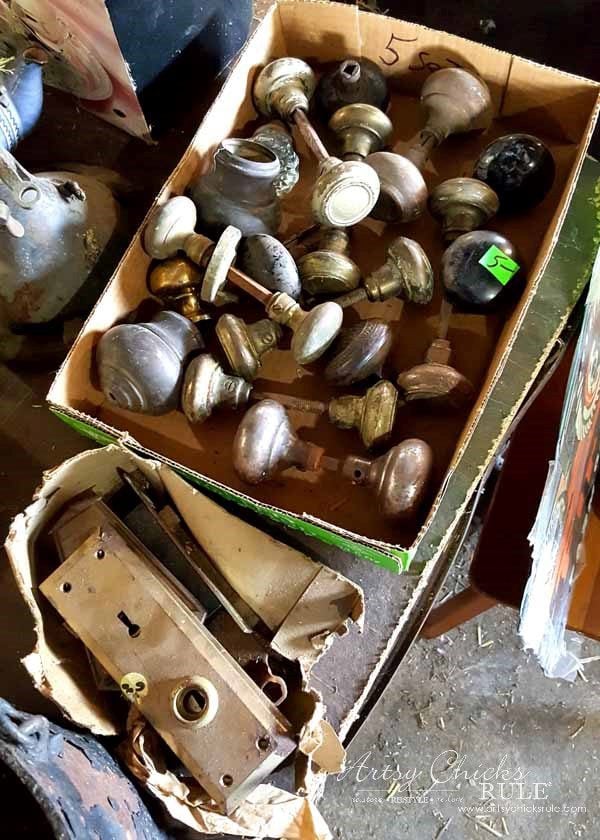 ….and a gazillion blue Ball Mason Jars.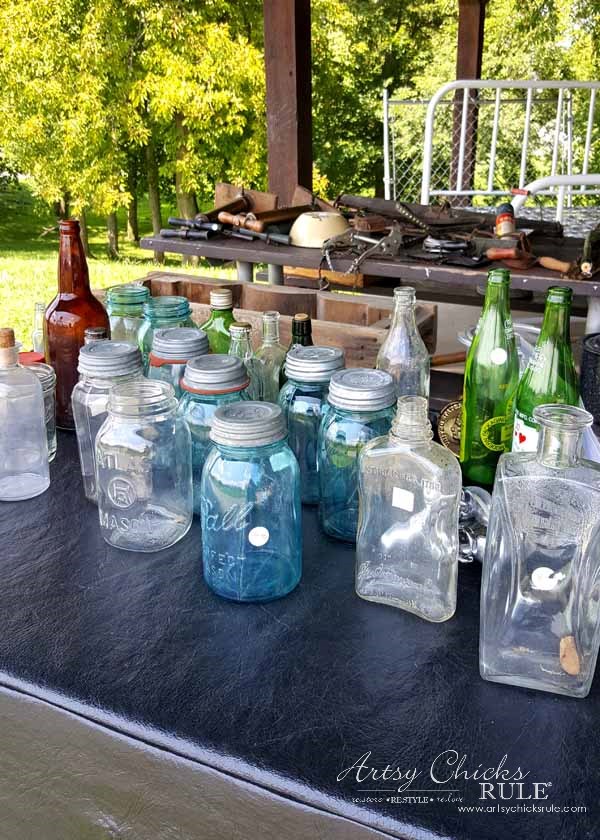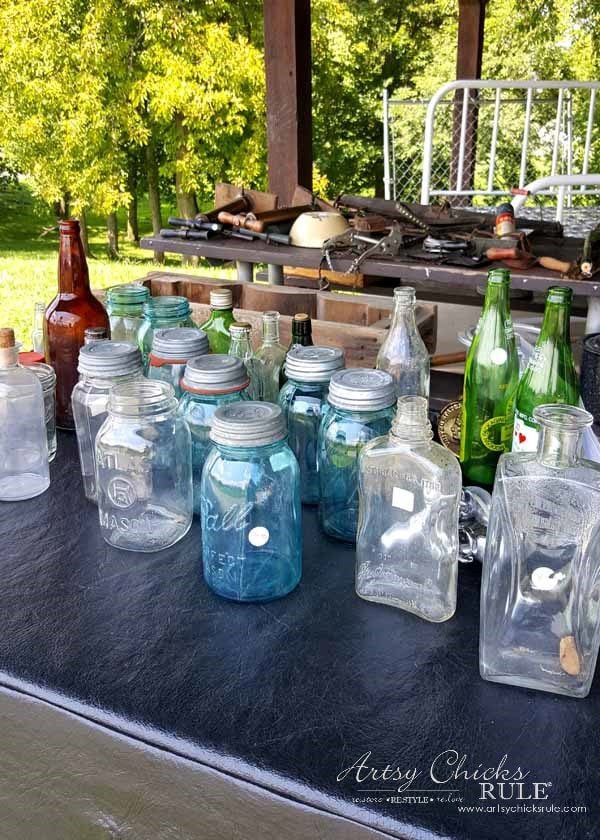 Seriously, it was blue Ball Mason jar heaven!
We also saw some seriously beautiful countryside.
Oh, and LOTS of cornfields in Ohio.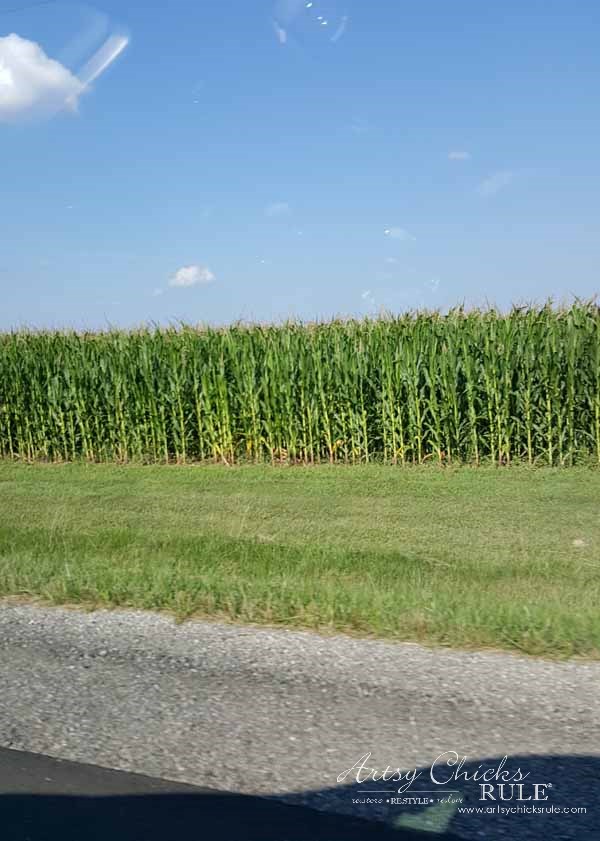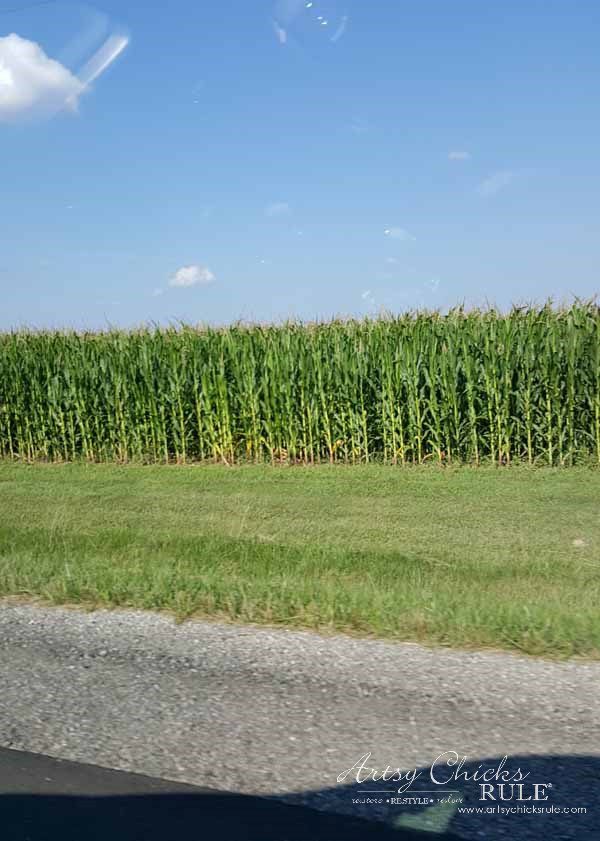 …and red barns….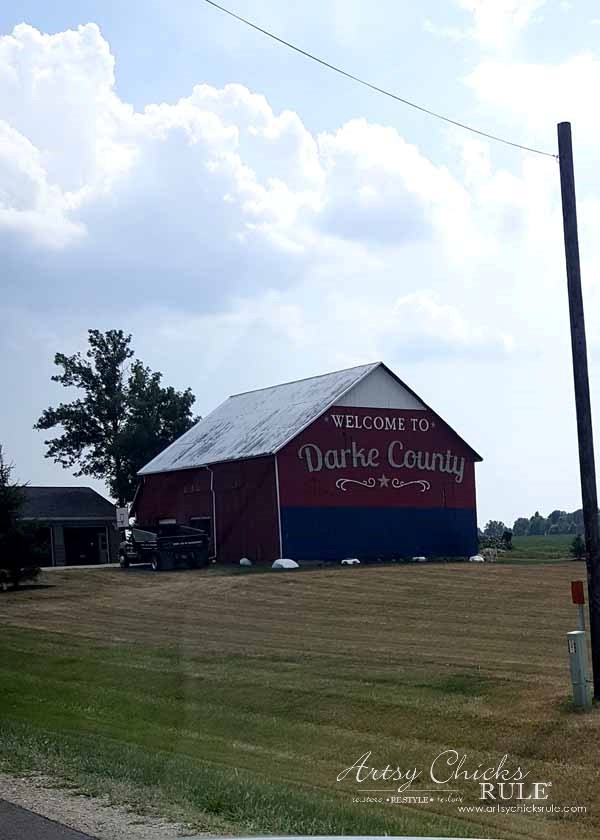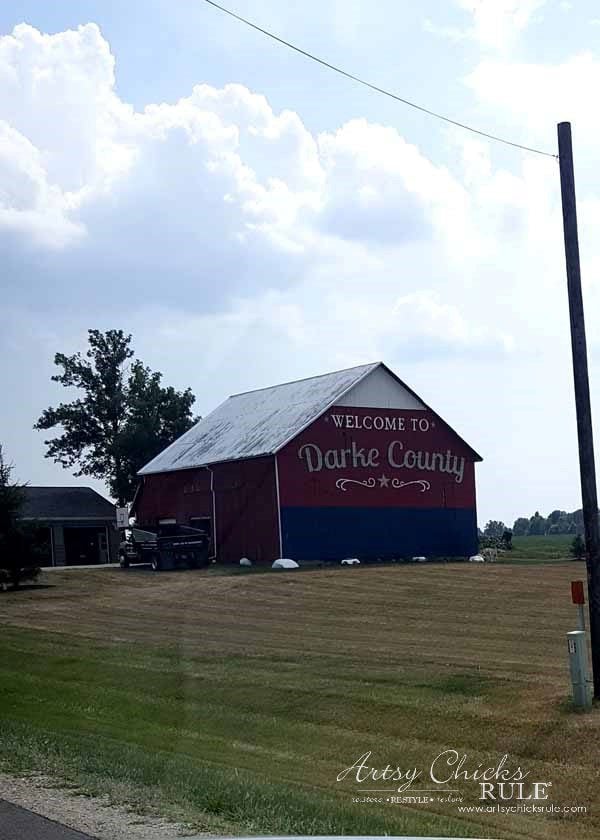 …everywhere! I love red barns.
Some of the big red barns even had sales in them….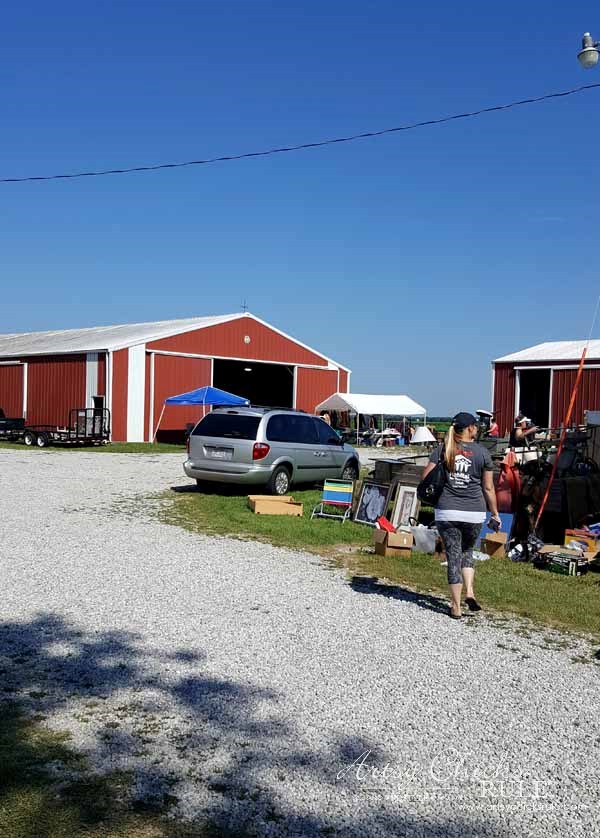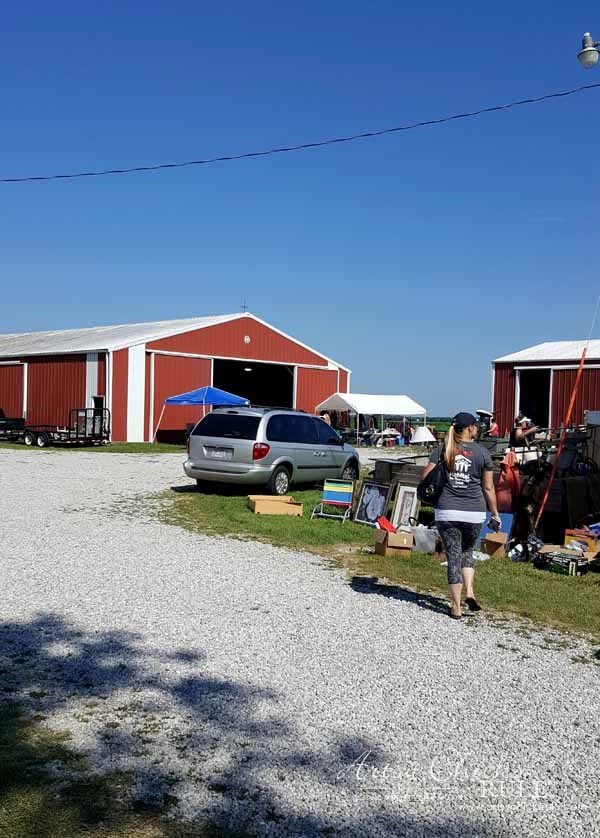 This big red barn is where I got my dresser and nightstand.
Christy found her dresser in this one too.
And what about the oh so beautiful rolling hills in Kentucky…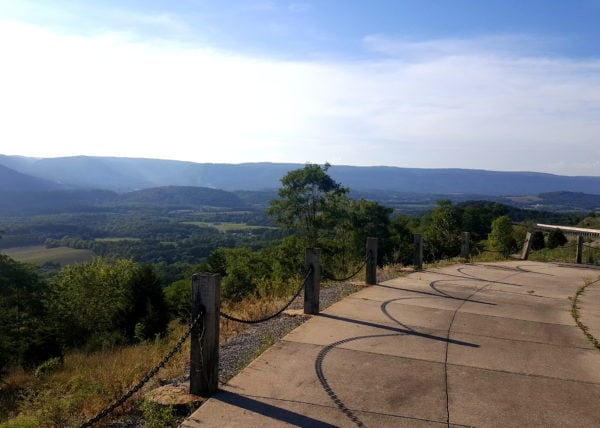 …and lots of this too…. ;)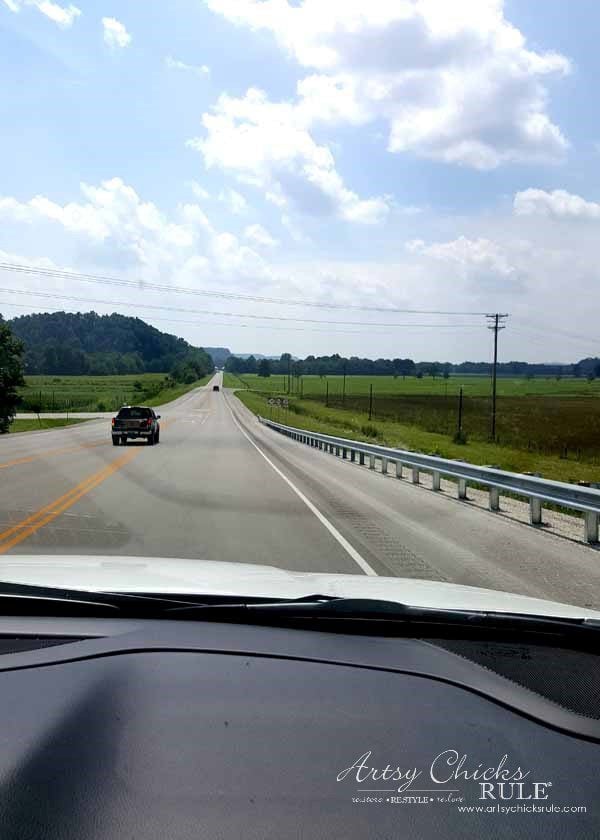 …the open road.
Thankfully our girl Fadra likes to drive…she did most of it! :)
And she liked to stop and visit with the pets along the way too.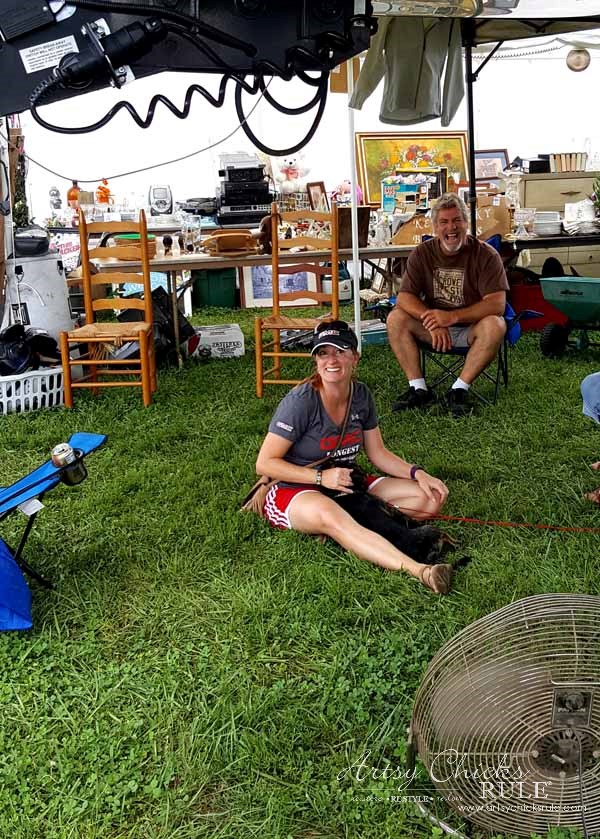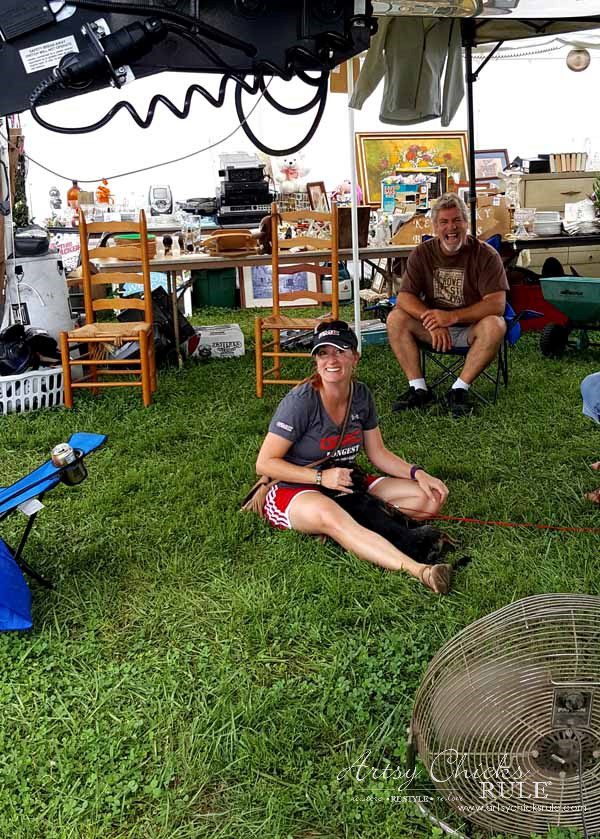 Vintage goodies galore….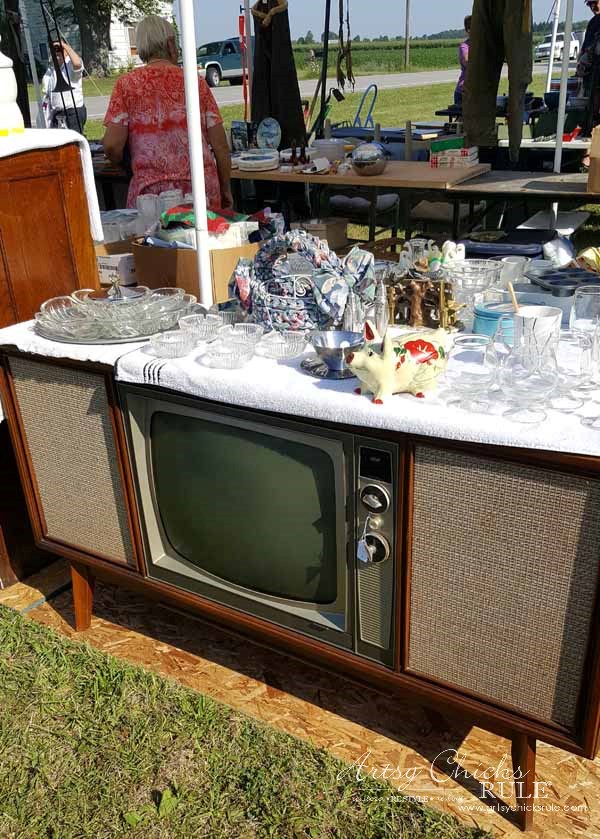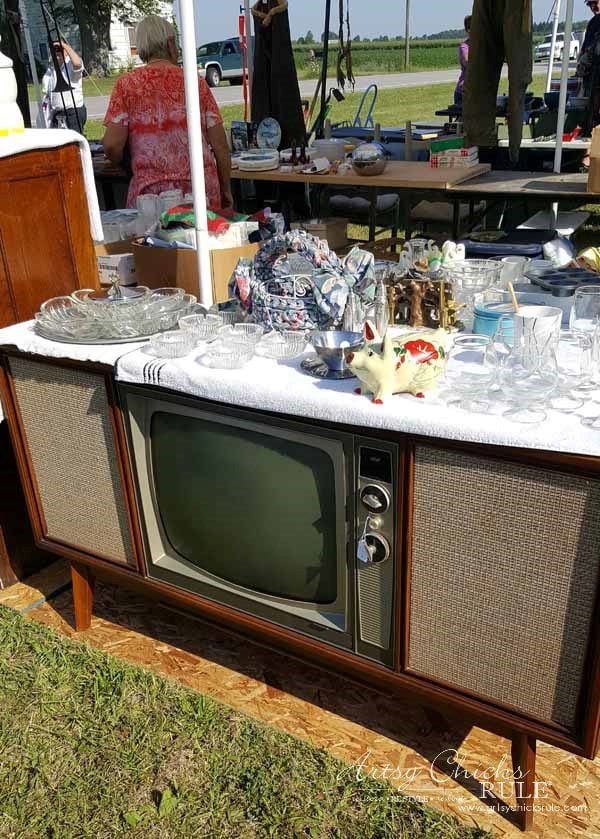 License plates…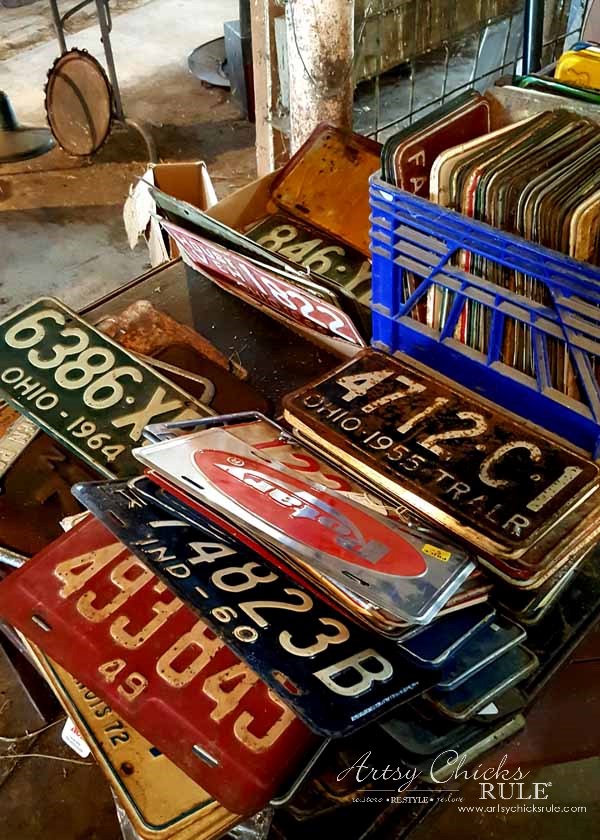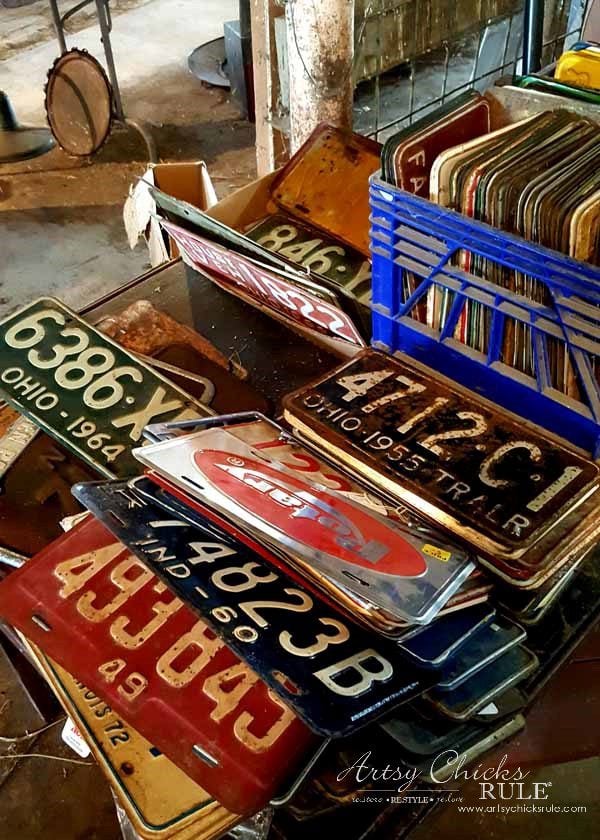 You could find just about anything and everything.
Even old cars and trucks…..like this old GMC along the route….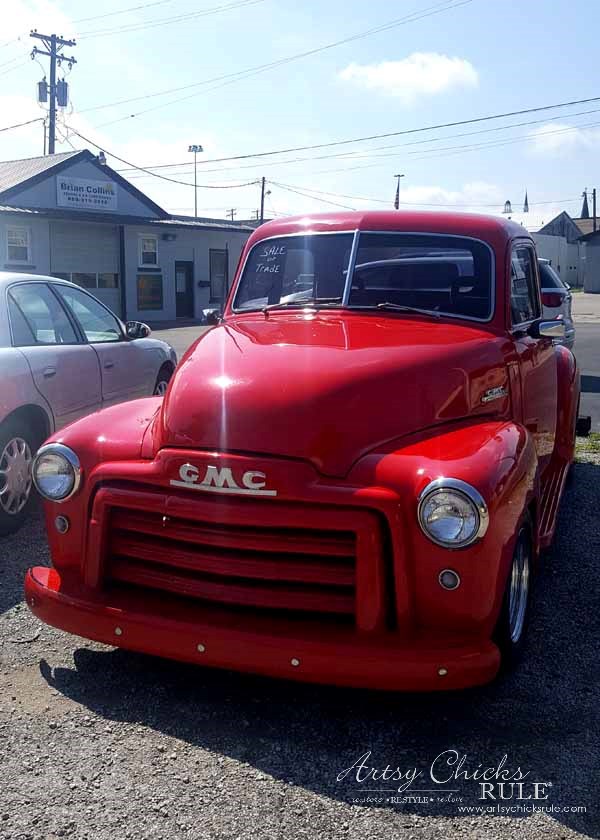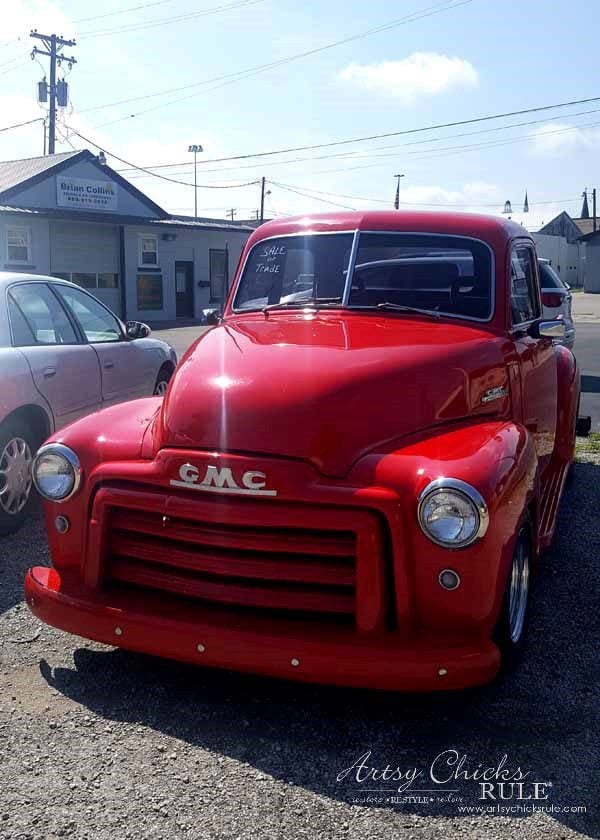 Bathrooms were a little harder to come by. ;)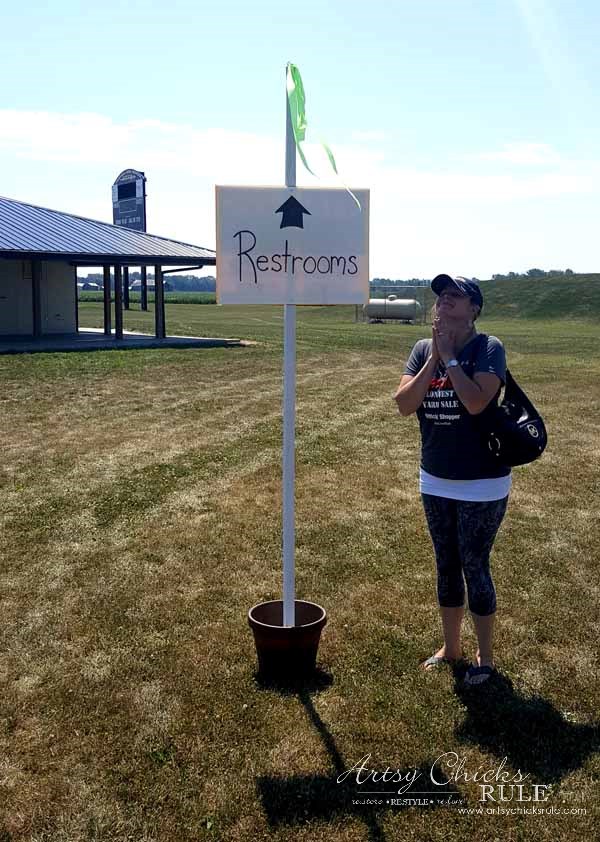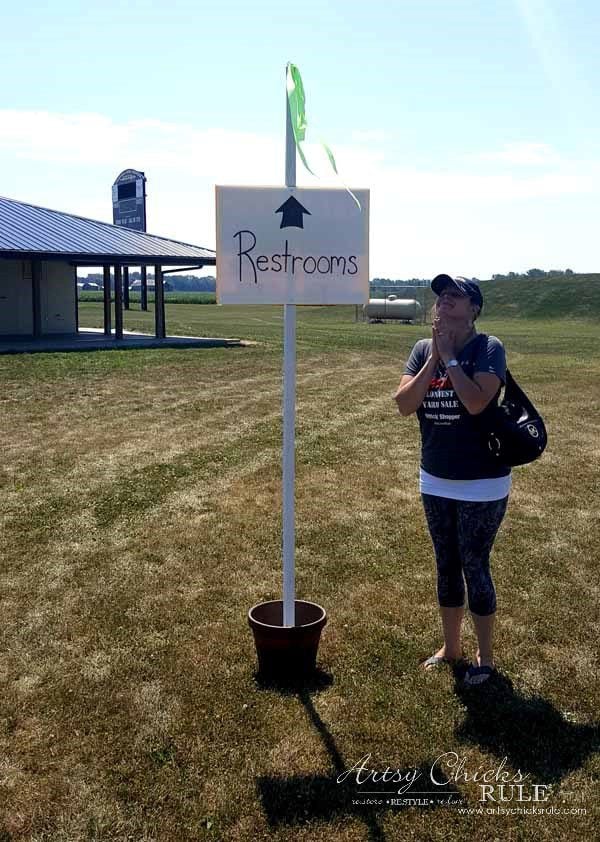 The car was awesome and so good on gas. (we drove a lot)
We drove about 4-5 hours each day but it ended up stretching for several more hours with all the stops.
We made our way to a new state, and new hotel, each night.
It was so hard having to pass some of these sales by but there just isn't enough time to visit them all.
But we wanted to!
Christy and I ended up scanning them quickly as we drove by.
Once we were back at the last hotel, we were ready to finish our pieces.
We had so much to do, we didn't even get started painting until around 5:30 pm the night before the reveal.
See the clock on the wall. ;)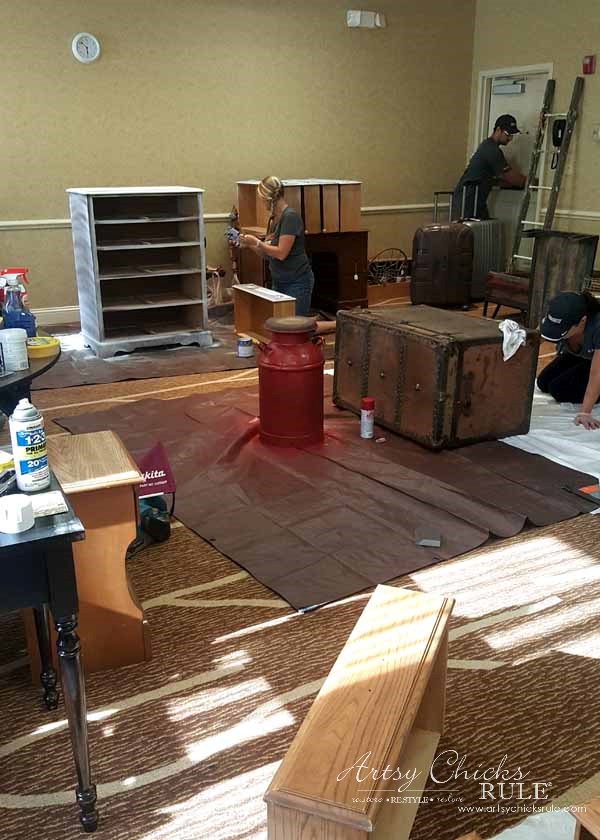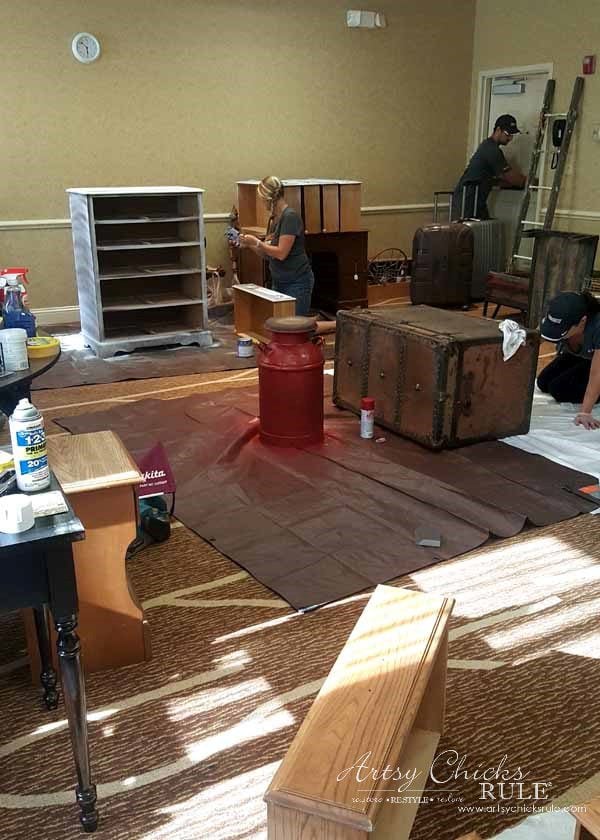 That's one of my unpainted drawers there.
And yep, right inside this conference room is where all the painting, work and magic took place.
Lots of teamwork and helpful hands.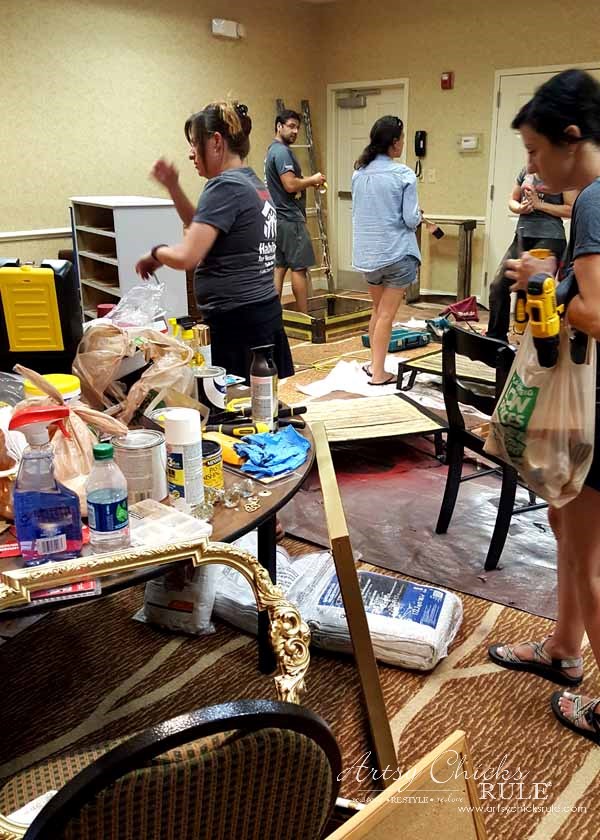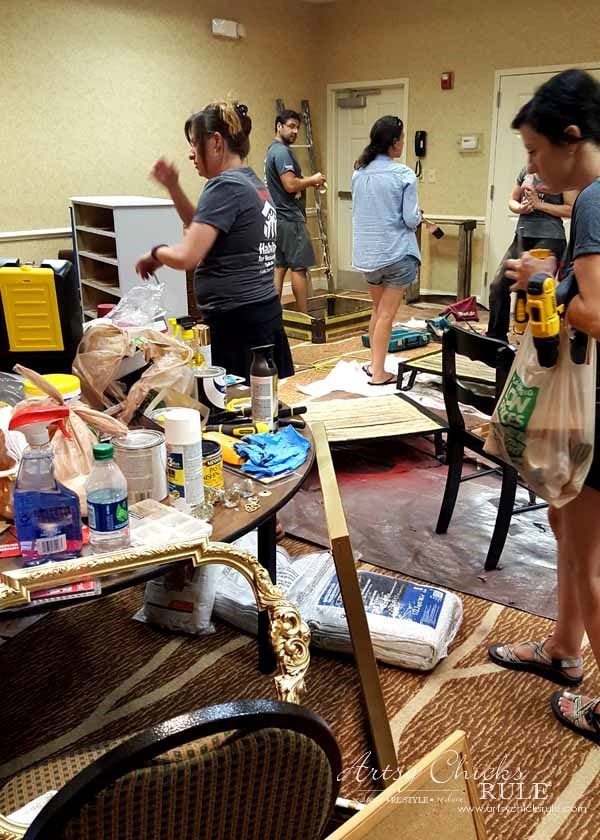 But can you imagine??
(Oh! By the way, that's the pretty gold mirror frame that got broken, in the photo above.)
And yes, of course I had to wear my big ole mask/respirator to help protect me from all those spray paint fumes.
Ick!
I was the only one who asked for one. lol
Darth Painter (aka Vader)….hee hee… I sounded just like him when I tried to talk in that thing.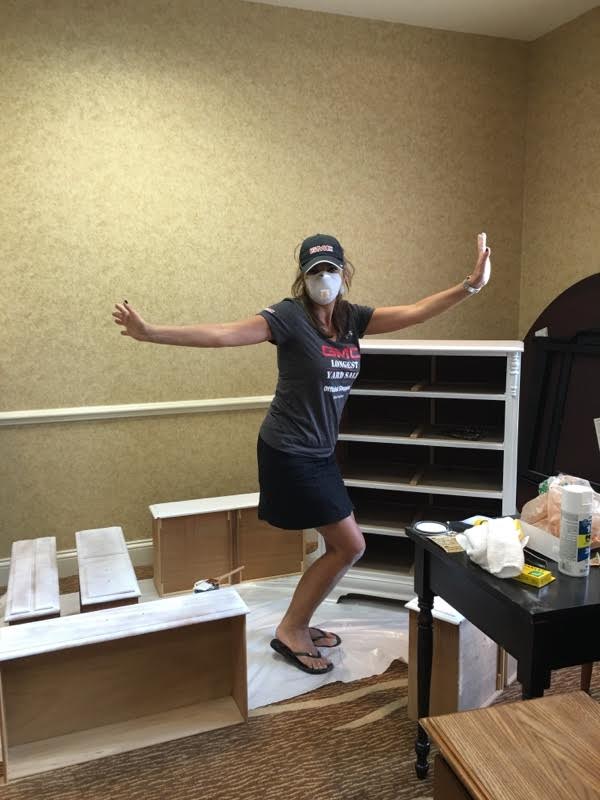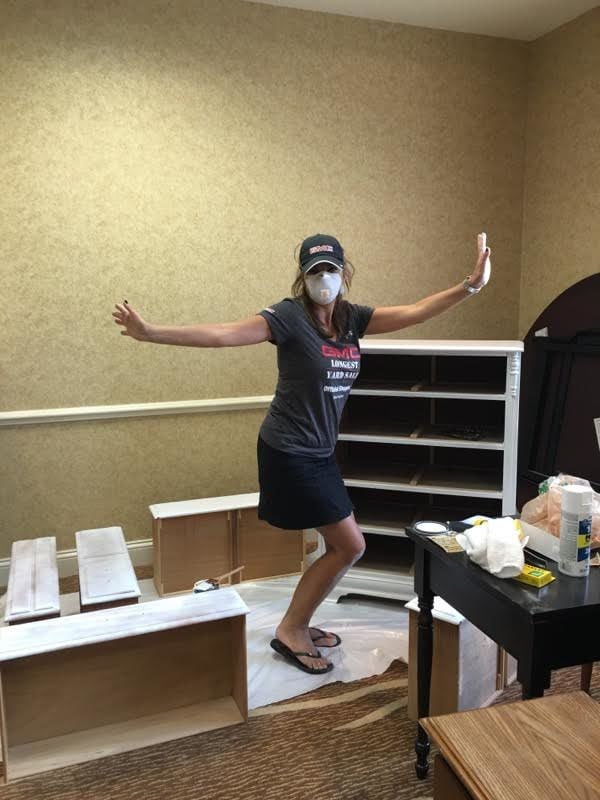 And yes, I felt as haggard as I looked too! ;)
There is the white paint…that didn't work….but like I said in the first post, happy accident!
After a few hours of sleep, we packed up our things and arrived at the home early the next day (after a run to a few stores for last minute things).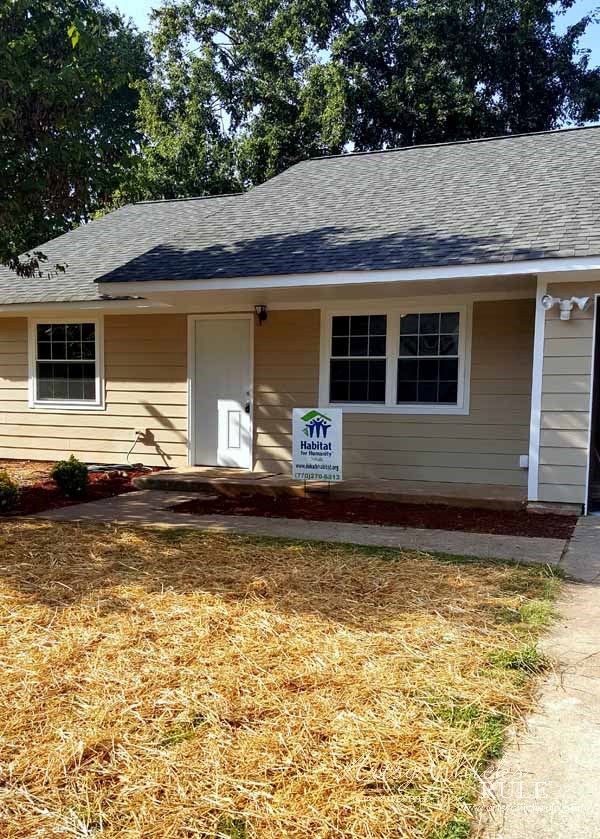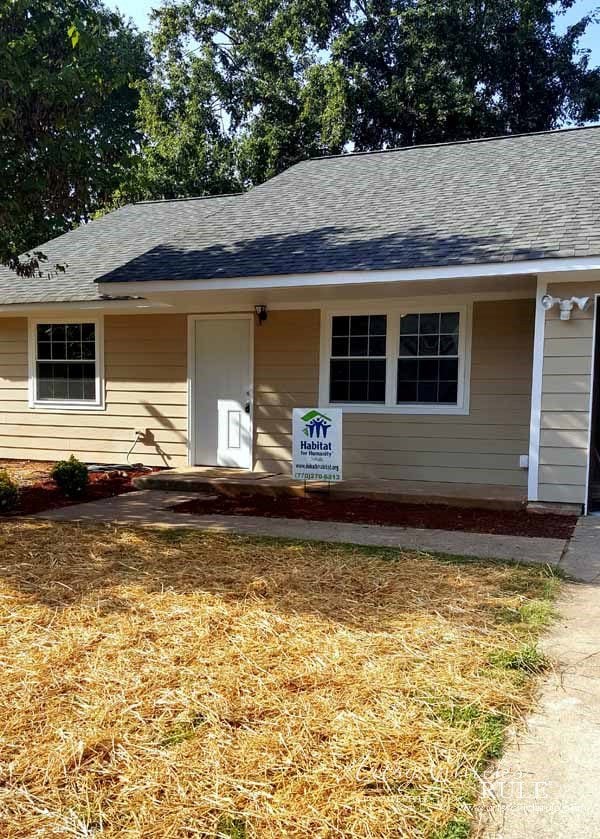 We had until 1:30 to get our rooms complete.
That was no small feat, let me tell you!
I'm not sure how we did it, but we did. :) (awesome teamwork!!)
The family was completely surprised and it was such a wonderful and heartwarming thing to witness…and be a part of.
If you'd like to see the reveal video, visit the first post I mentioned above.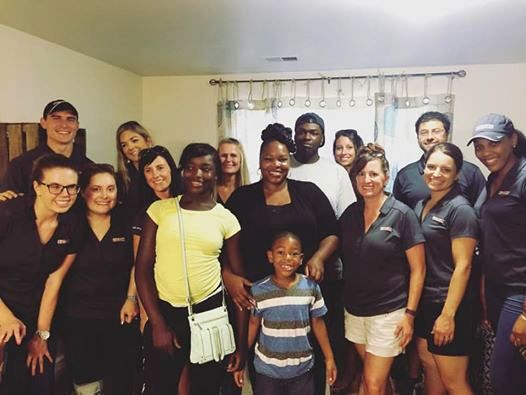 Thanks again to GMC and Megan for including me in this awesome adventure!
Here's a video I made with more photos of the entire trip…..
Thanks again to GMC and Megan for including me in this awesome adventure!
I'll see you guys back here next week….I'll be sharing my screened porch and patio.
I gave both a little makeover, long overdue.
See you then and hope you have a fun weekend!
xoxo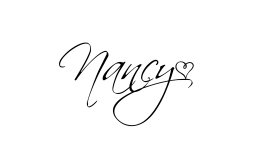 Follow along! –> Instagram ~ Facebook ~ Pinterest ~ Bloglovin
This trip was sponsored by GMC. All expenses were paid by them, however, I was not compensated for participating in or sharing about the trip.