"Gather" Kitchen Sign (with Silhouette Cameo)
This post may contain affiliate links. Please see disclosures here.
This sweet GATHER kitchen sign is made so simply using a Silhouette Cameo!
If you read my blog you guys know how much I love making signs or just about anything with graphics and lettering.
I've done so many and have so many that my husband has even said to me… "I don't think we need anything else in the house with words on it".
Ha! Silly man.
Anyway, I have various methods of doing this lettering as you can see by taking a look at a few of my projects.
Or this post of all my transfer methods, here.
But today….. I'm sharing with you a super simple way of making them.
And I'm also sharing with you the Silhouette Cameo that will do SO much more than that.
Here's what I made: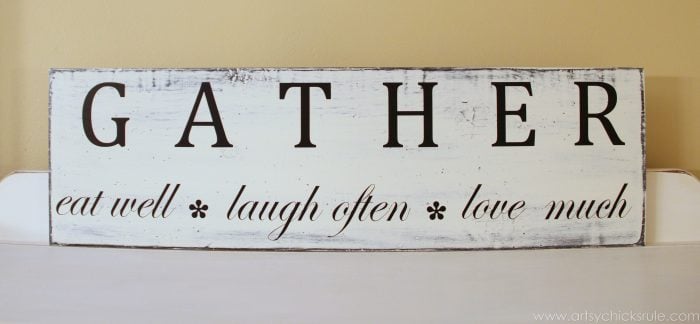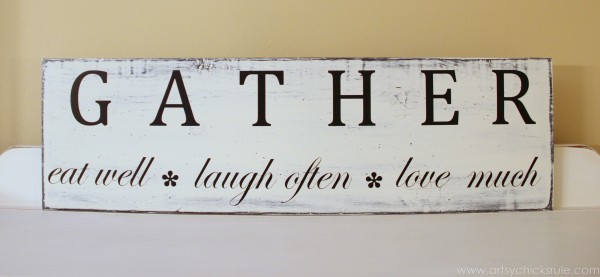 I was originally planning to create a custom stencil but changed my mind mid-stream. (I never do that….ever …ha! )
I decided to use the vinyl kit for this project instead.
So I got busy and loaded the included software cd onto my laptop. Easy & painless.
Then I watched the instructional video that was also included. It's very helpful with all of the things that are in this program.
Be sure to watch it. Just like with anything, there is a learning curve.
After that, I went into the program on my laptop and began "designing" my project.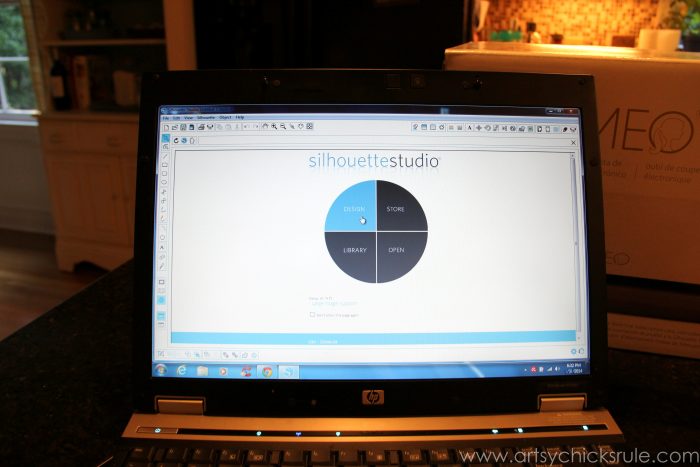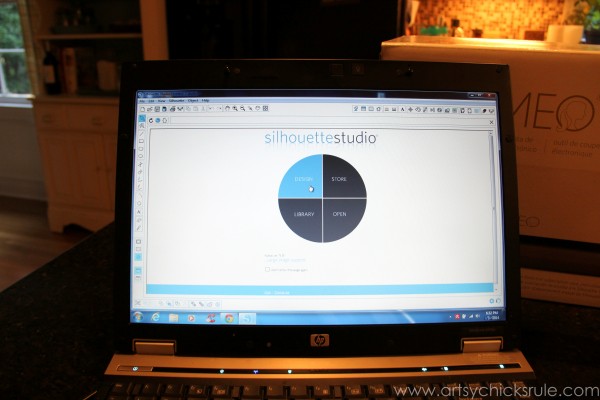 It comes loaded with all kinds of things already but there is also a store where you can purchase other things as well.
Gather Kitchen Sign Tutorial
To start, I painted a board with black spray paint.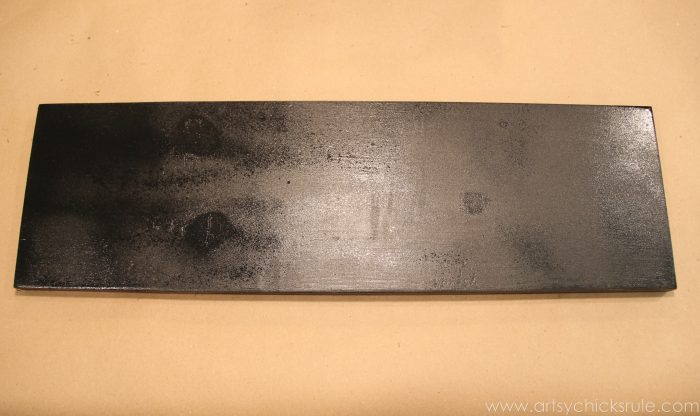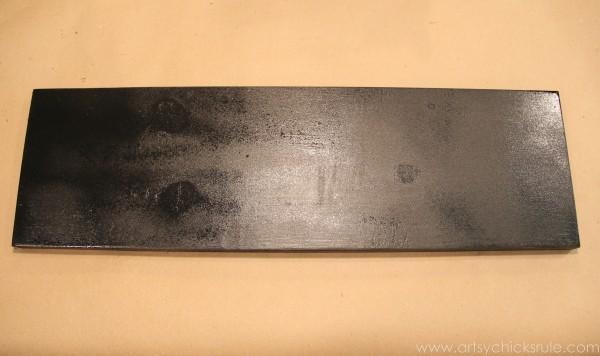 Then I painted over that (once dry) with Old White Chalk Paint.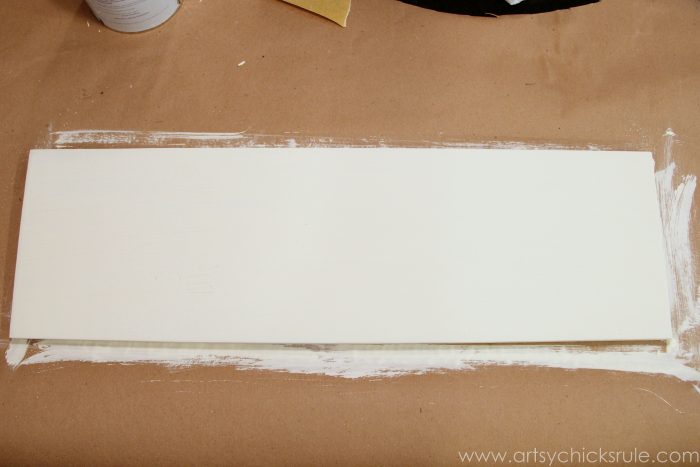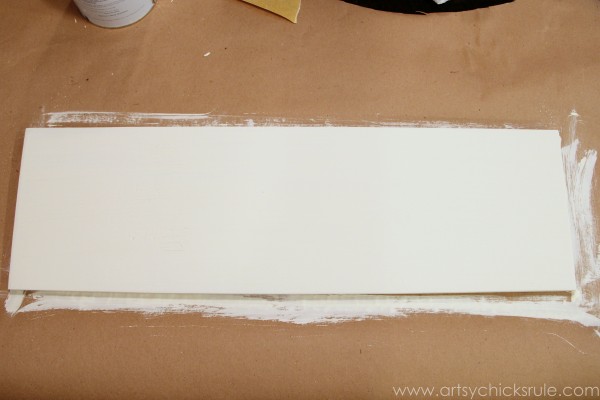 I sanded it heavily for a very distressed look. (I wanted to see a good amount of black underneath)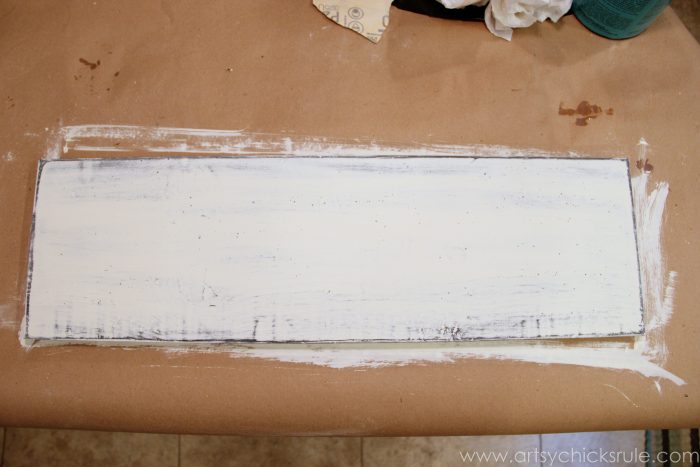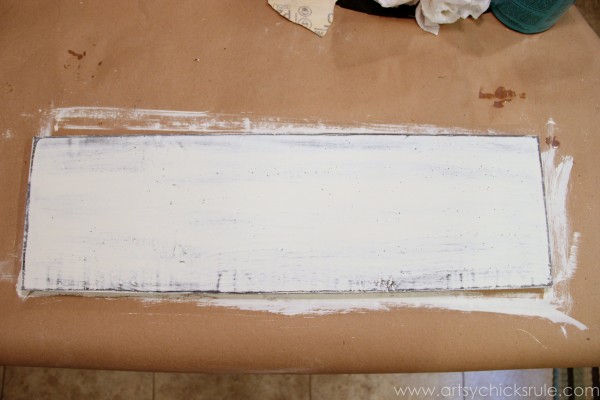 I finished that up with poly and let it dry completely.
Once I had my design finished I loaded my black vinyl into the Cameo. It's really pretty simple.
It loads in, you press "start" and it starts cutting.
After it's finished cutting you will unload the piece of vinyl.
Remove the excess vinyl from your piece (leaving the letters attached to the backing).
You will use these tools for this next step–>the 'scraper' and the 'hook'.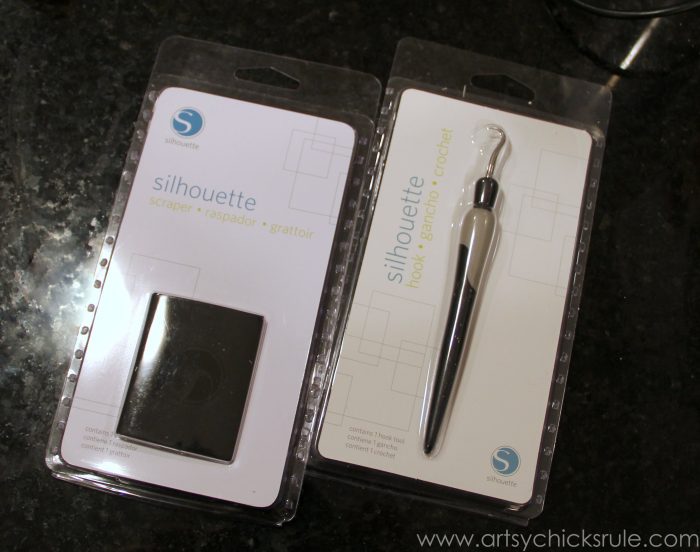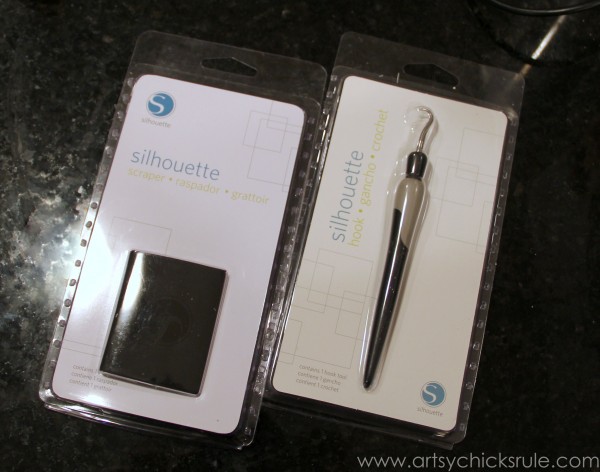 I used the hook to remove the tiny pieces of vinyl inside the lettering (like inside the 'e', for example)
Apply the 'transfer paper' (it's sticky) over the top of the lettering after you've removed all of the excess vinyl. (that's the lined paper you see below).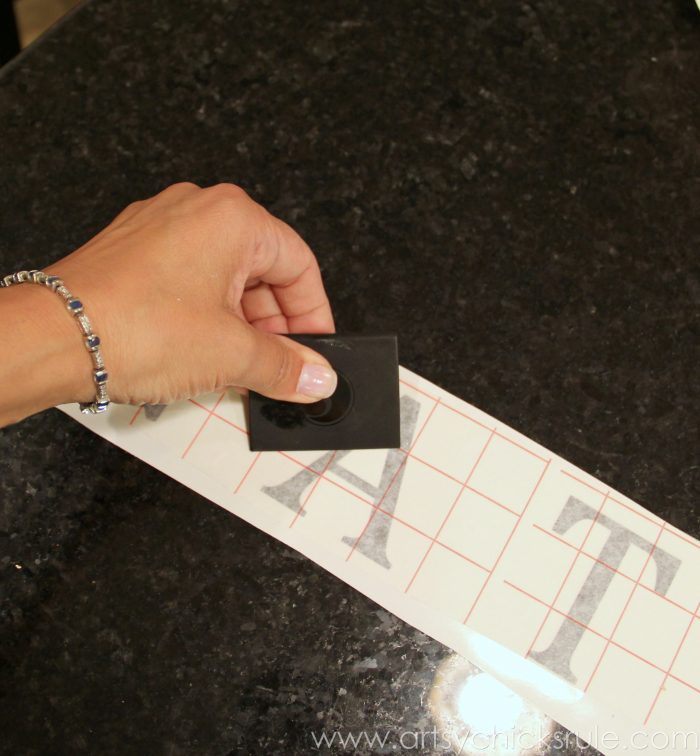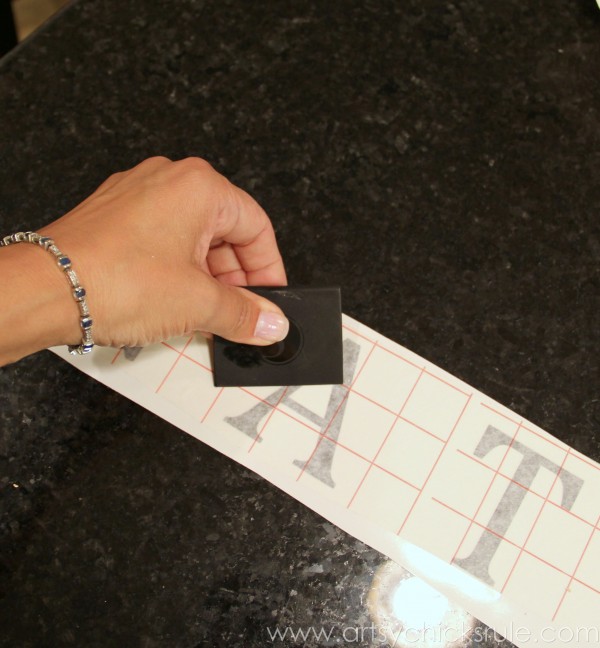 Rub the 'scraper' over that lightly so the letters stick to the transfer paper.
Then slowly lift the transfer paper. (the vinyl letters will be stuck to it)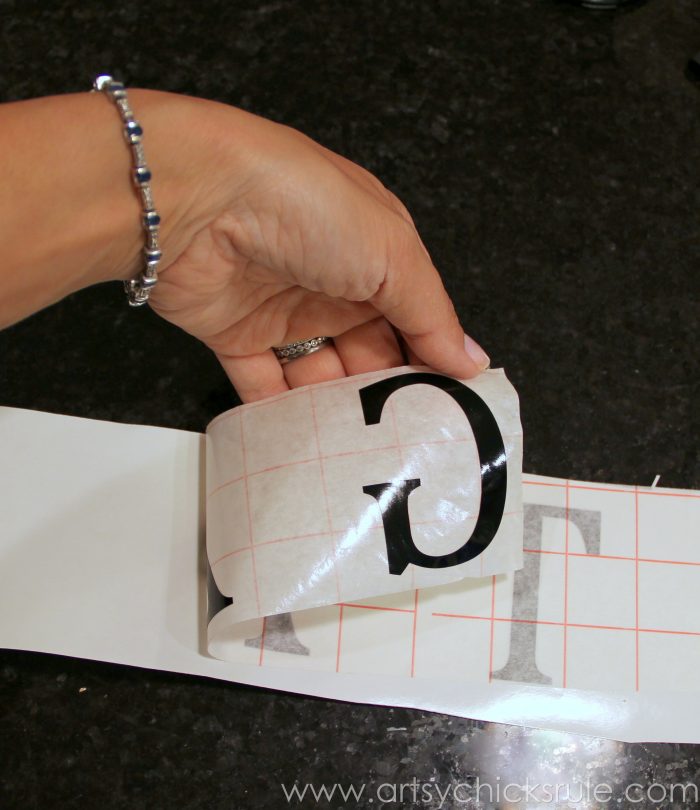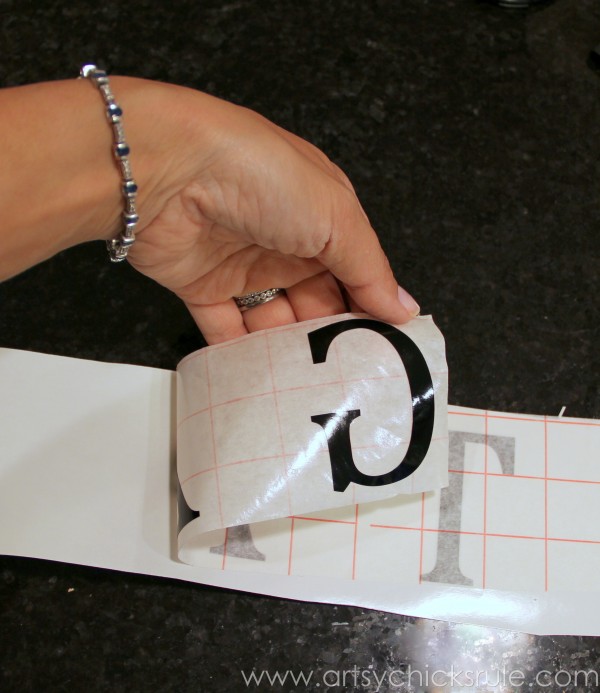 Then align it onto your project and use the scraper again to press the vinyl onto the board/project piece. Slowly lift the transfer paper away.
The vinyl letters stay attached to the board. (they are sticky so be sure you have them where you want them ;) )
How cool is that?
Pretty darn cool, I say.
Check that out…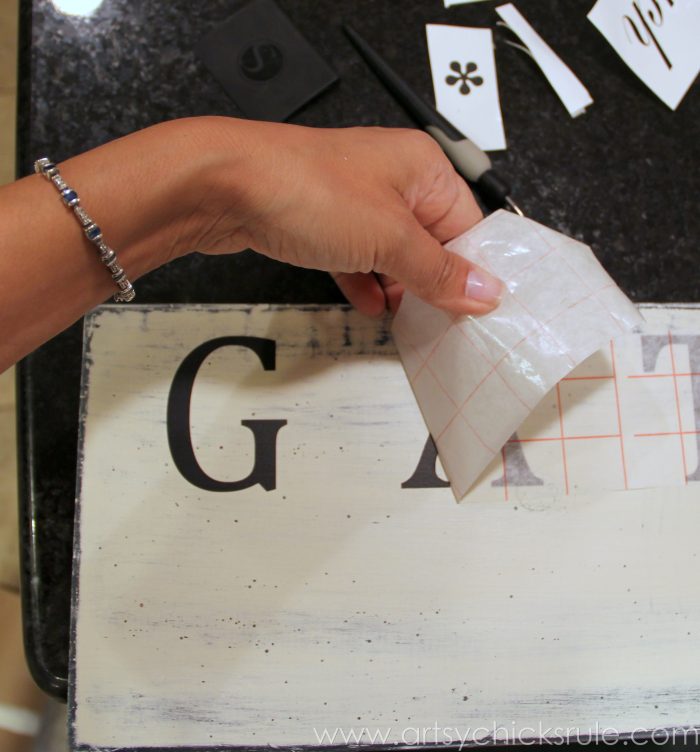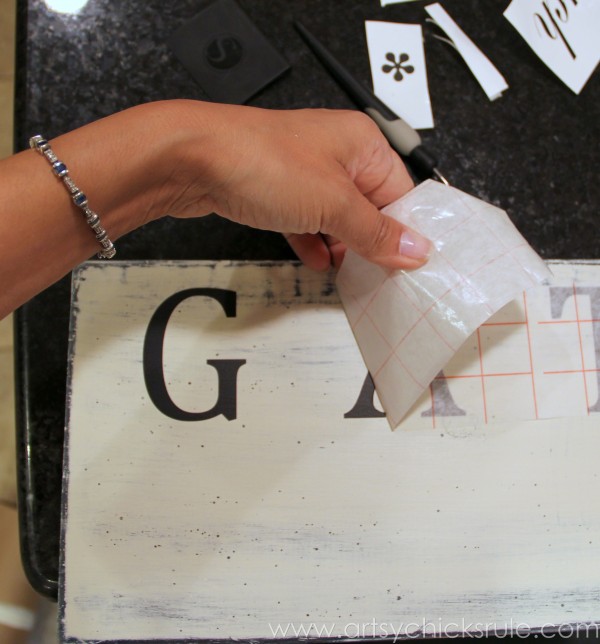 I was totally loving how quick this was to do in comparison to my hand painting with a tiny artist's brush.
It's almost like instant gratification…once the design is complete.
Print, tape, align, "scrape", peel and done.
Want the free printable?

I did the bottom row the same way as the top and here it is all finished…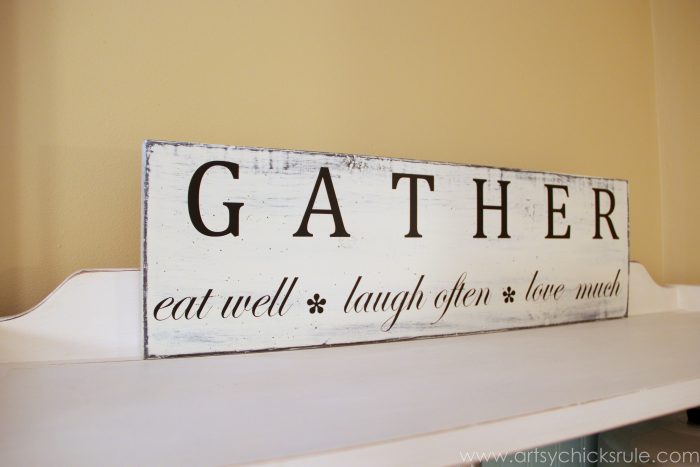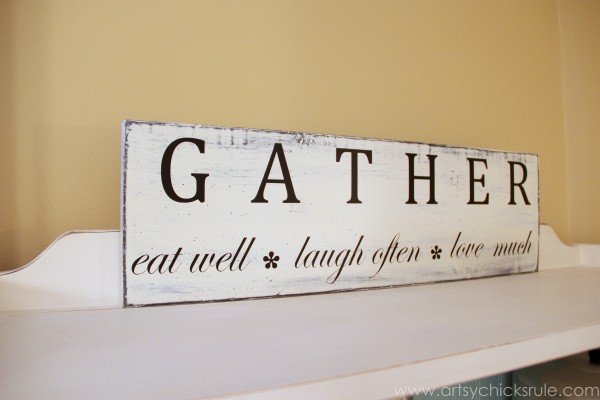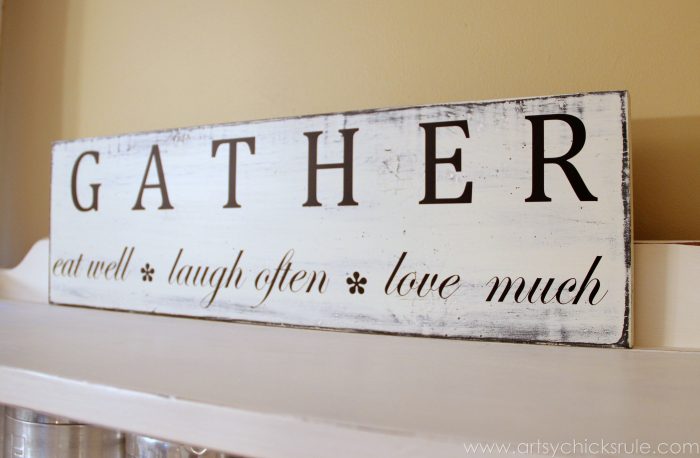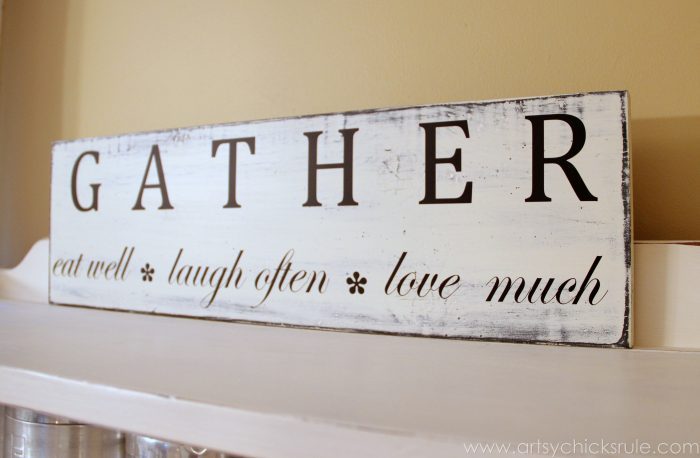 I love it so much I didn't even put it where I had originally intended for it to go. (above the china cabinet in the dining room)
I want everyone to see it as soon as they walk into the kitchen so I put it here instead.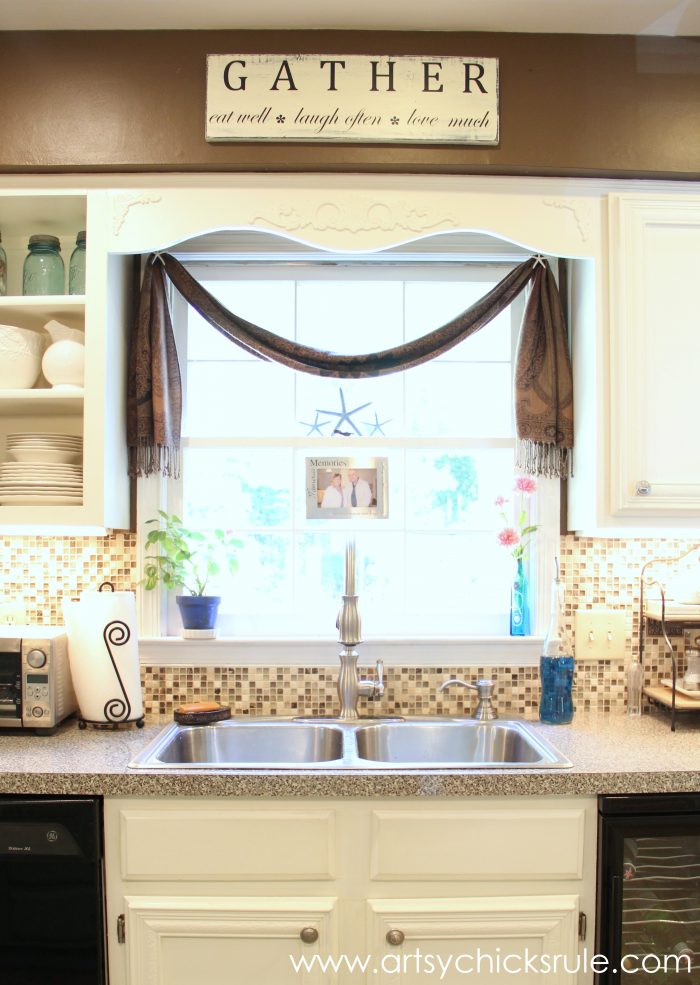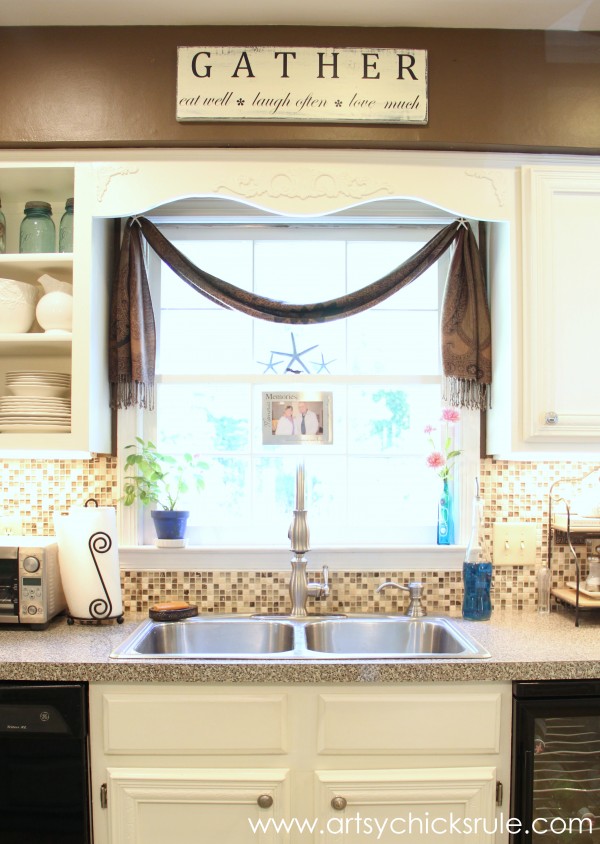 Actually, you can even see it as you are walking through the foyer, from the front door, going towards the kitchen.
I love that.
Perfect spot for it.
I have to say, this was a pretty simple sign project anyone can do.
PIN it to save it!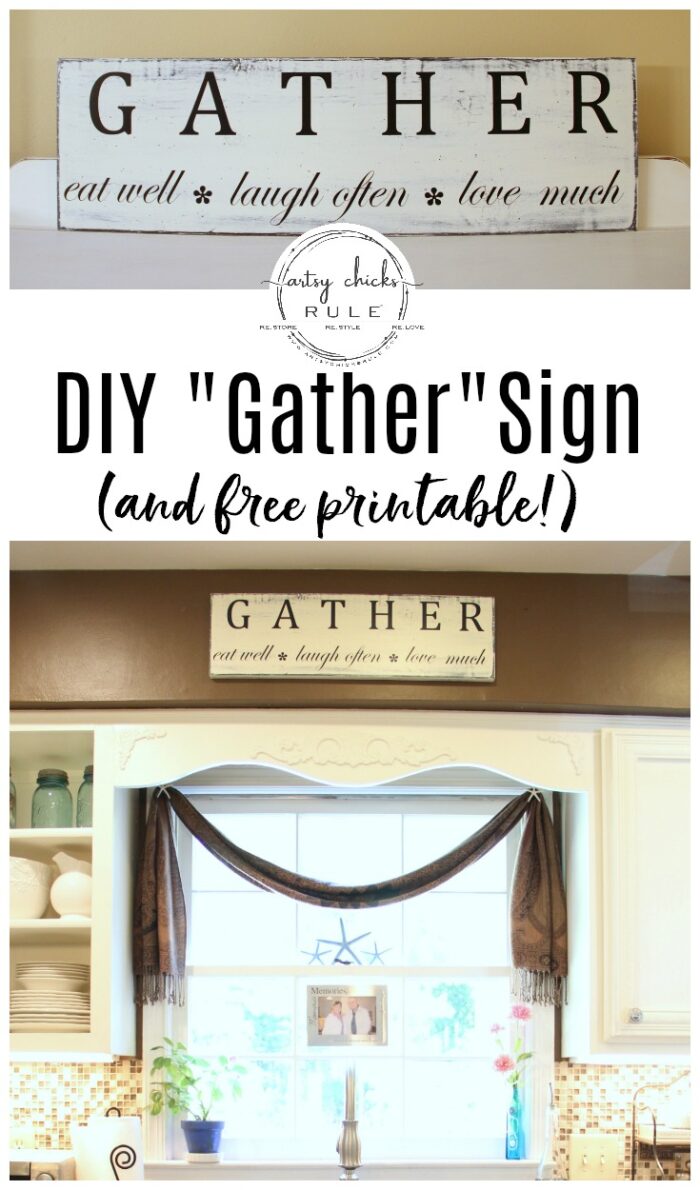 And I have not even scratched the surface on what this amazing machine can do.
It can cut vinyl, as you saw here, fabric, card stock, metallic foil paper and more.
You can create your own custom stencils, heat transfer items, and even custom stamps.
I'm eyeing the stamp and heat transfer material right now. I have all kinds of ideas rolling around in my head.
I hope you enjoyed reading about the Silhouette Cameo as much as I enjoyed playing with and talking about it.
I'm sure you will see many more projects created with it here very soon.
Here's what I'm working on next!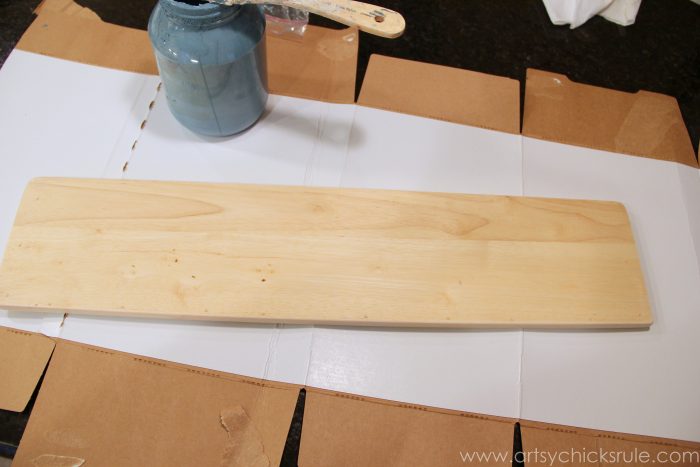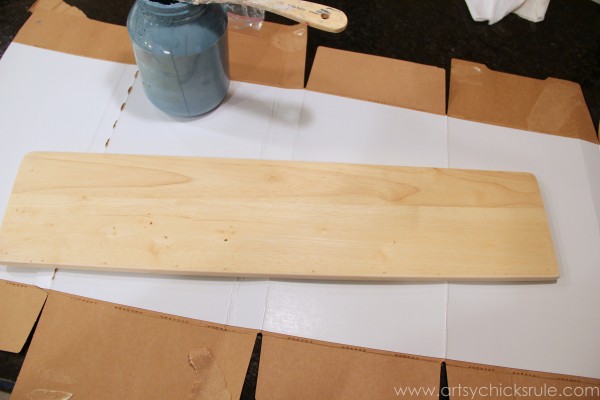 UPDATE!! See it now, here!
xo