DIY "Beach, Sun & Sand" Sign
This post may contain affiliate links. Please see disclosures here.
Make your very own, beach, sun, sand sign! So simple, follow along below for the full tutorial.
I hope you are all having a great week so far. I just got back from the Haven Blogger's Conference I attended in Atlanta this past weekend.
It was so great to finally meet …in real life…some of the friends I have made through blogging in the almost 2 years that I've been writing here!
I plan to do a little wrap-up post and share some of my experience and photos with you all here. :) (if you read other blogs like mine, you might even recognize some of the faces!)
Today I'm sharing this DIY "Beach, Sun & Sand" sign I made for a friend last month…out of this…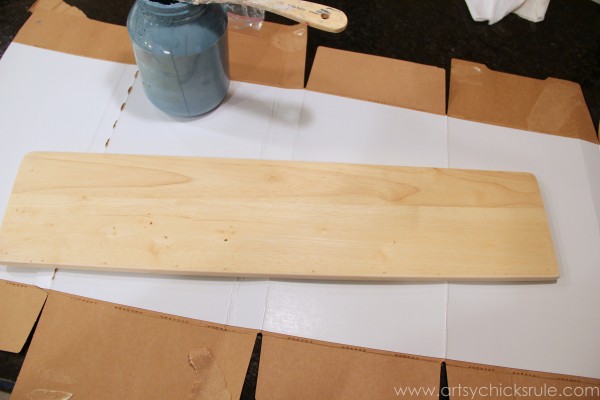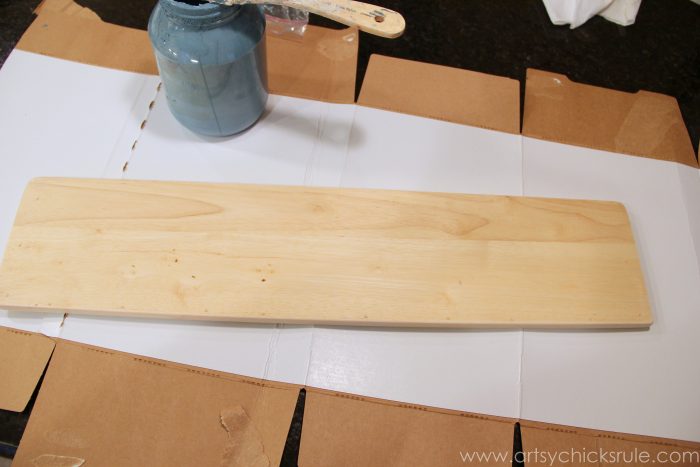 …and turned into this.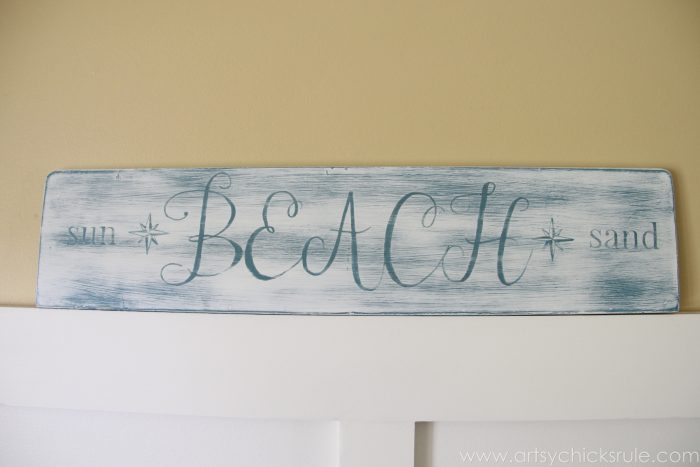 It's really pretty simple. Promise.
DIY Beach Sun Sand Sign
I found a decorative wood shelf at the thrift store and removed the upper decorate part leaving a plain board. (the "shelf" part)
Perfect for a sign.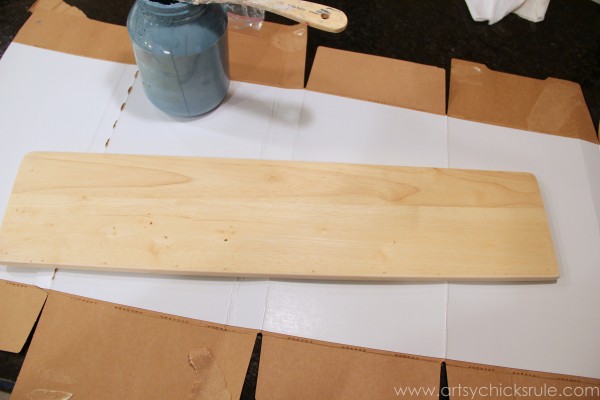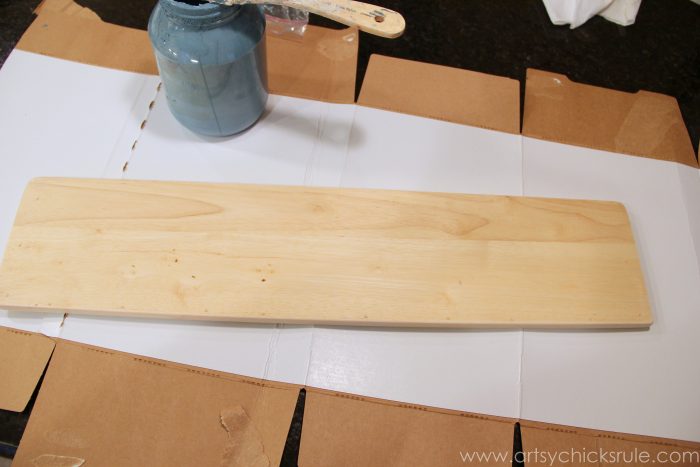 Next, I painted the board with Chalk Paint (in a mix I made with Aubusson Blue, a lighter version)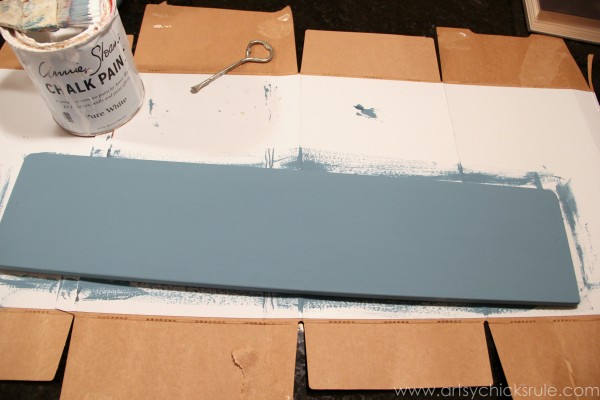 Then I applied a coat of Pure White over that. (I don't have a photo of that, sorry!)
I heavily distressed it with sandpaper to bring the blue through all over and created this graphic to go on the board.
I usually sand a little before adding lettering, if I'm going to do heavy distressing, so I won't 'erase' all the lettering sanding the board afterward.


I transferred the graphic to the board.
(There are many ways to do this. You can see how to transfer in this post here and here.)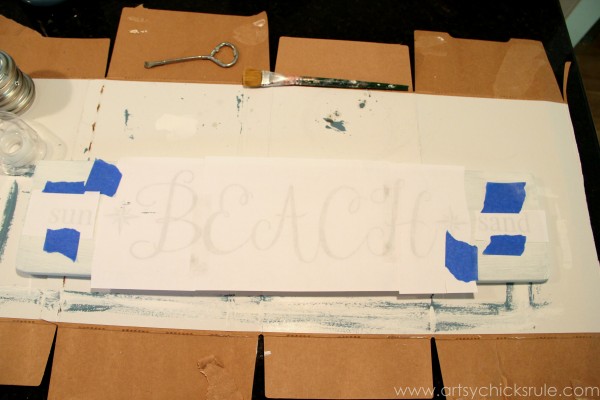 After the print was transferred I hand-painted in the lettering with the same blue I used as the base color (the Aubusson Blue mix).
Up close detail…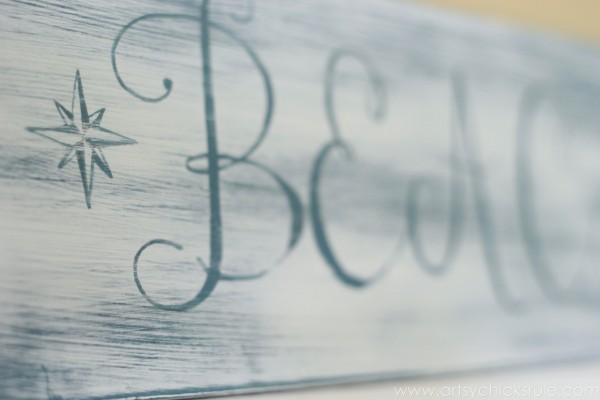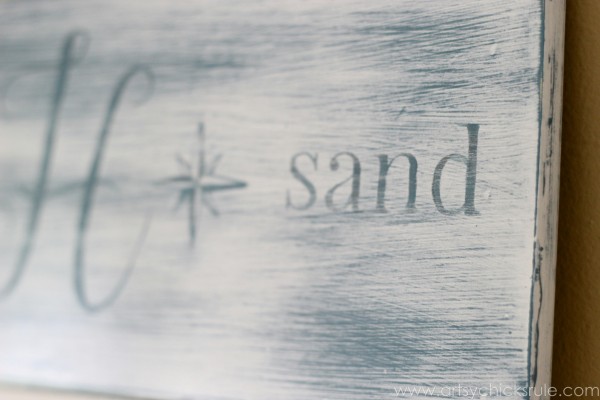 It's basically like coloring in the lines or coloring over what is transferred there.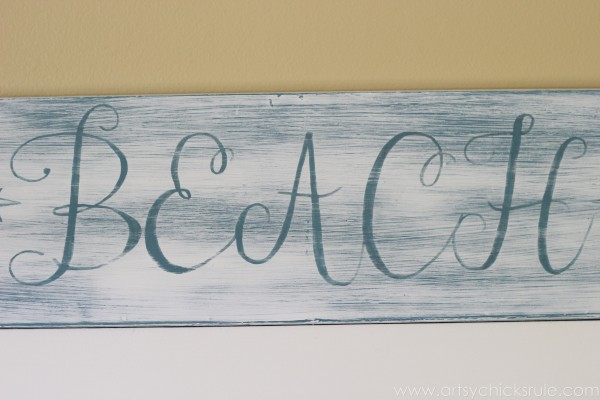 A script liner brush helps to get the fine lines like you to see above. (and a light hand too ;) )
Watering down the paint is also very important when doing the lettering.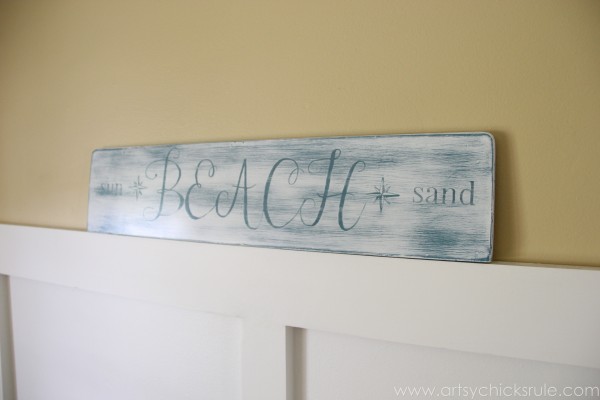 From start to finish….a fairly easy home decor project anyone can do.
Not quite as simple as with the Silhouette Cameo I just posted about on Monday…but still fairly simple.
PIN it to save it!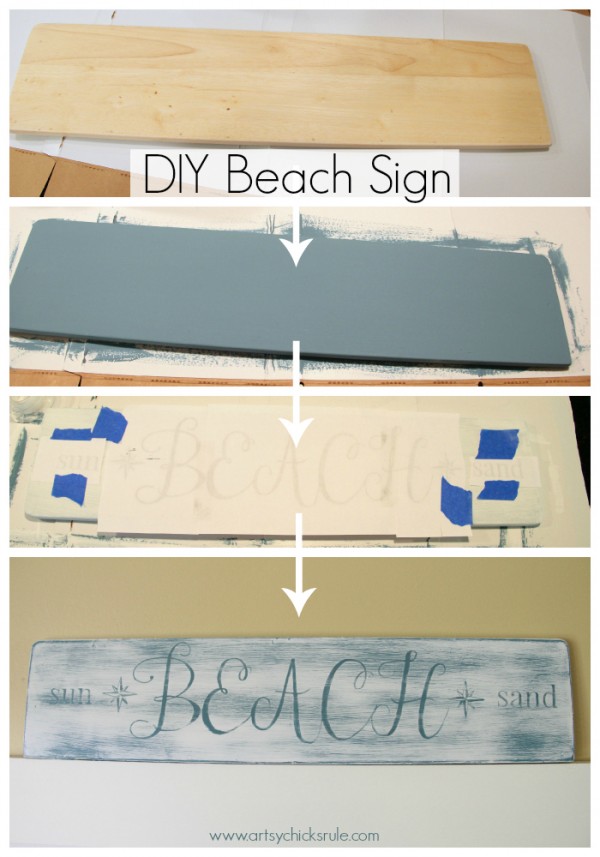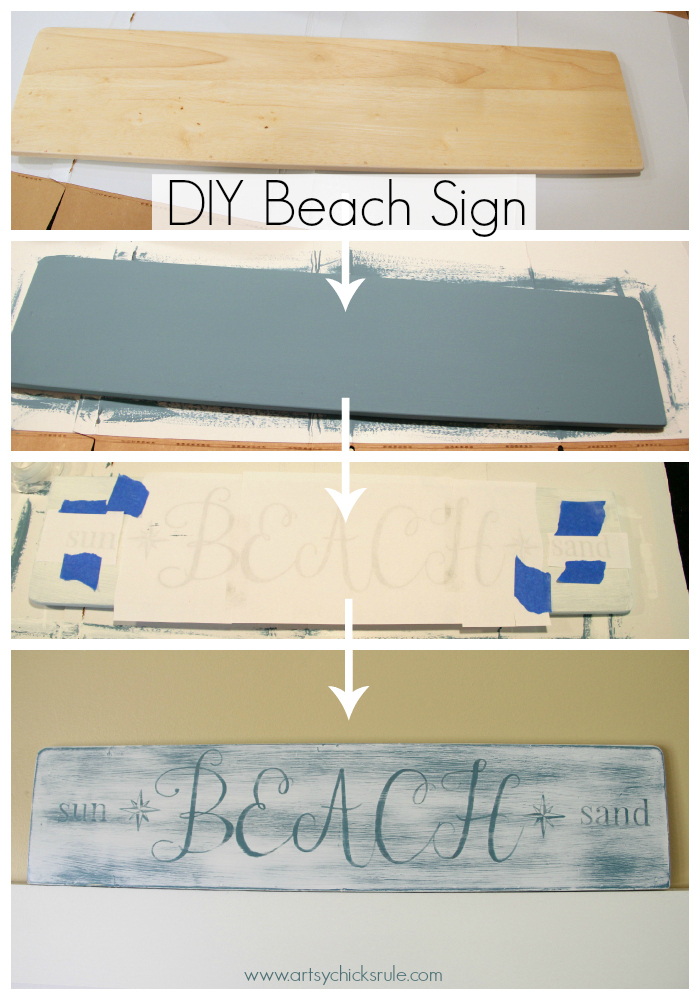 Hope you'll give it a try! :)
I'll be back later this week with another fun sign, out of this.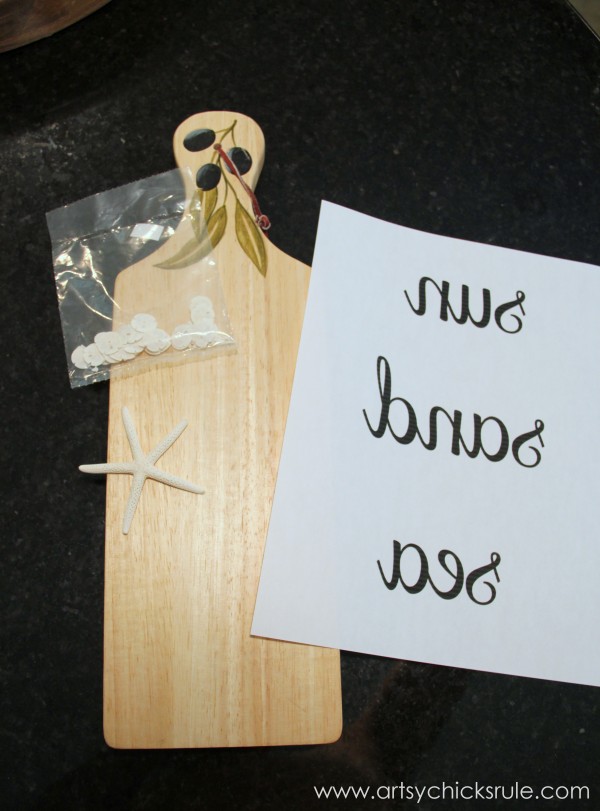 UPDATE!!! See it now, here!
See you then!
xo