DIY Weathered Wood Shutters (Farmhouse Style)
This post may contain affiliate links. Please see disclosures here.
Hi Friends! I've got a fun new DIY for this month's decorating theme >>> "Weathered Wood Shutters", farmhouse style is the theme.
My decorating buddies are also sharing a bit of farmhouse today with you too!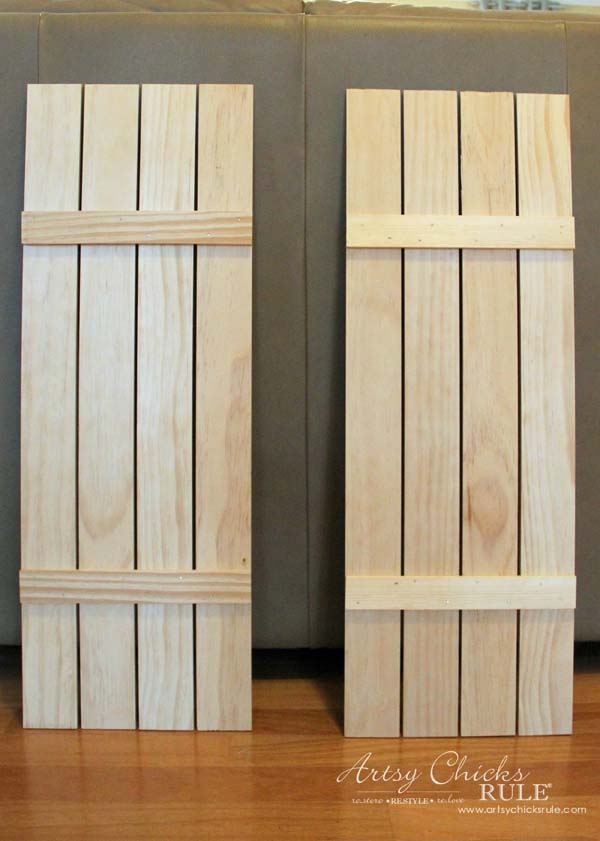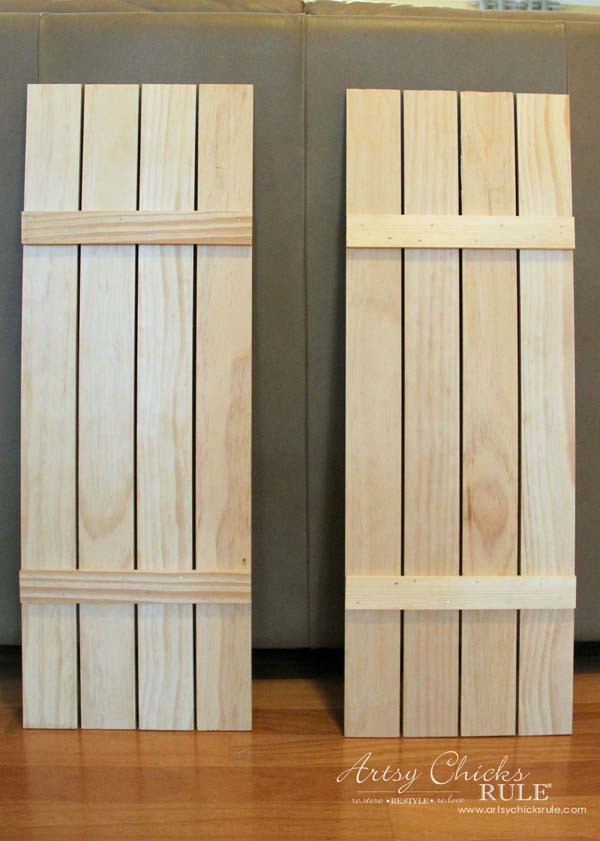 You might remember this pretty framed print I got from minted awhile back…..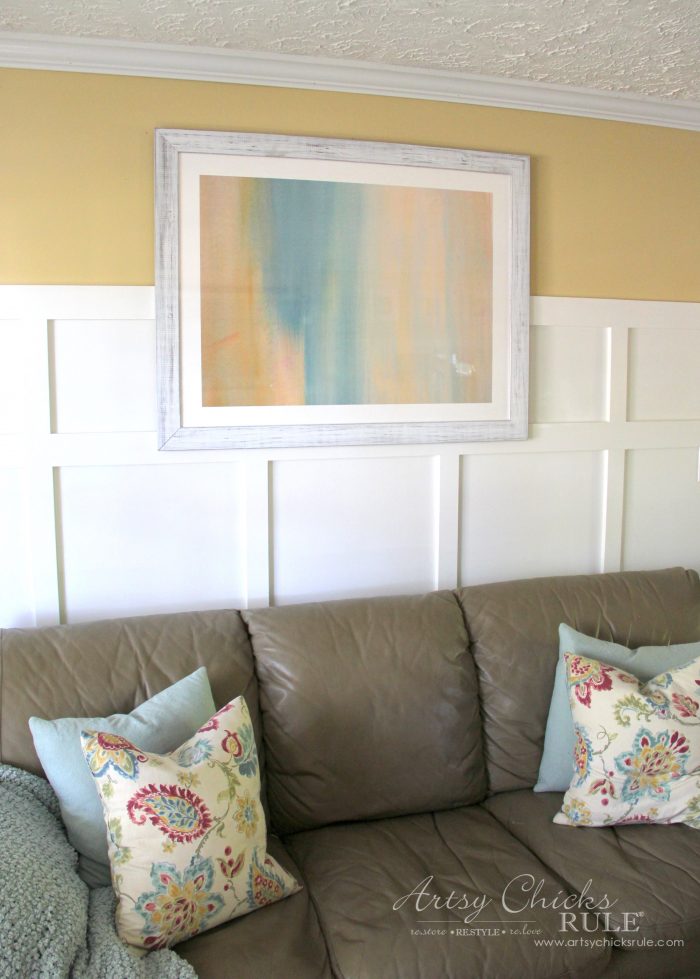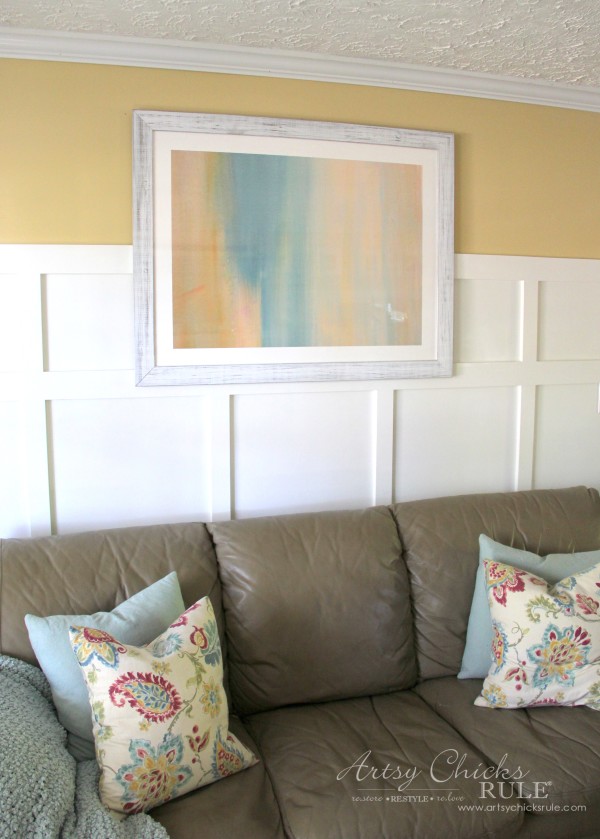 I love it but thought it looked a little lonely up there.
Not really, I just can't ever leave well enough alone! ;)
So I decided to add shutters on each side like I did in the study here…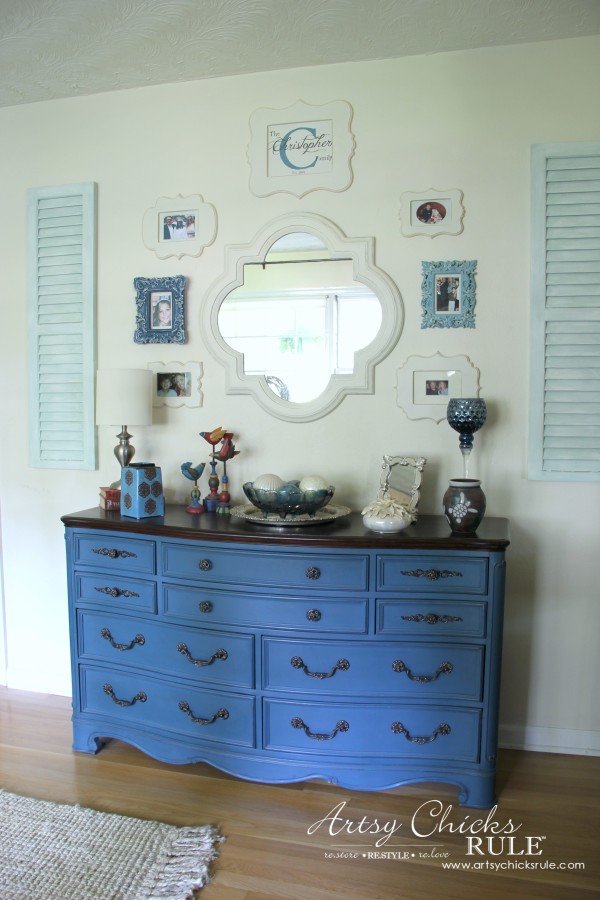 …except I couldn't find any.
I looked and looked and looked some more…no luck.
So I decided to make my own!
This is a very simple project, y'all, not even kidding.
Here's what you'll need:
M A T E R I A L S L I S T: (some affiliate links, see disclosure here)
3/8″ x 2 x 36″ Craft Board – Lowe's
3/8″ x 3 x 36″ Craft Board – Lowe's
Driftwood Stain
Pure White Paint (I used Chalk Paint®)
Dry Paint Brush
I am pretty sure you can get Lowe's to cut the pieces if you don't want to mess with that.
I measured the length I wanted, cut and then laid them out.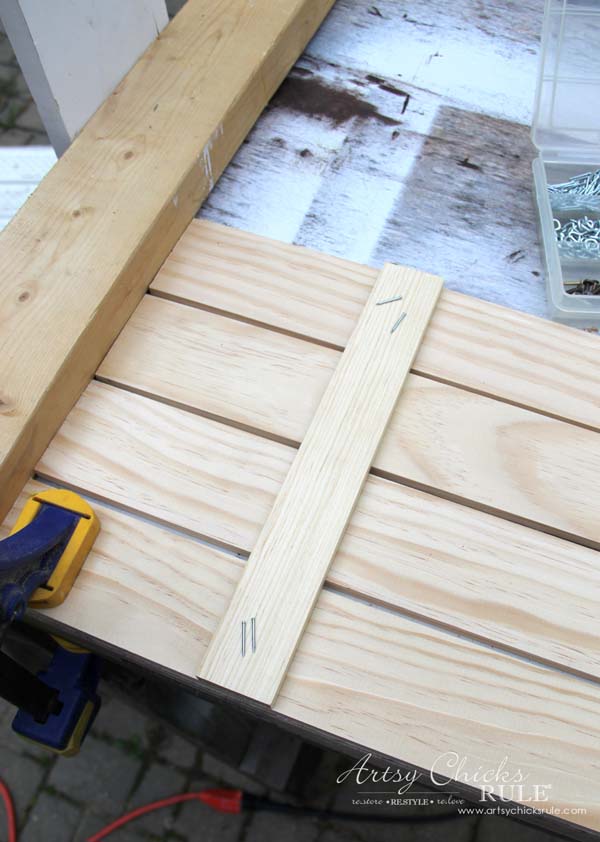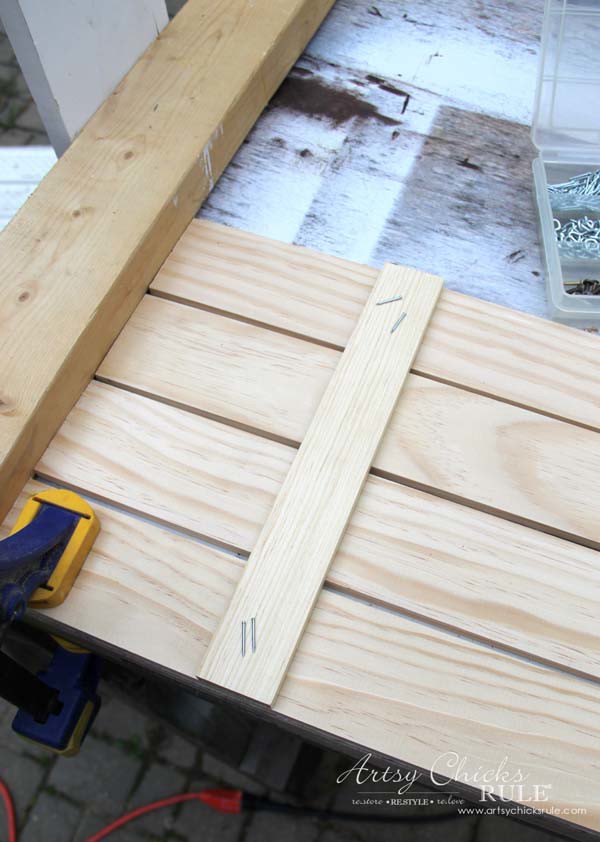 I laid the skinny piece across the top and bottom to secure the long pieces.
I used a clamp and a piece of board to hold them while I put the nails in.
I hammered in a few small nails and done!
SOOO easy.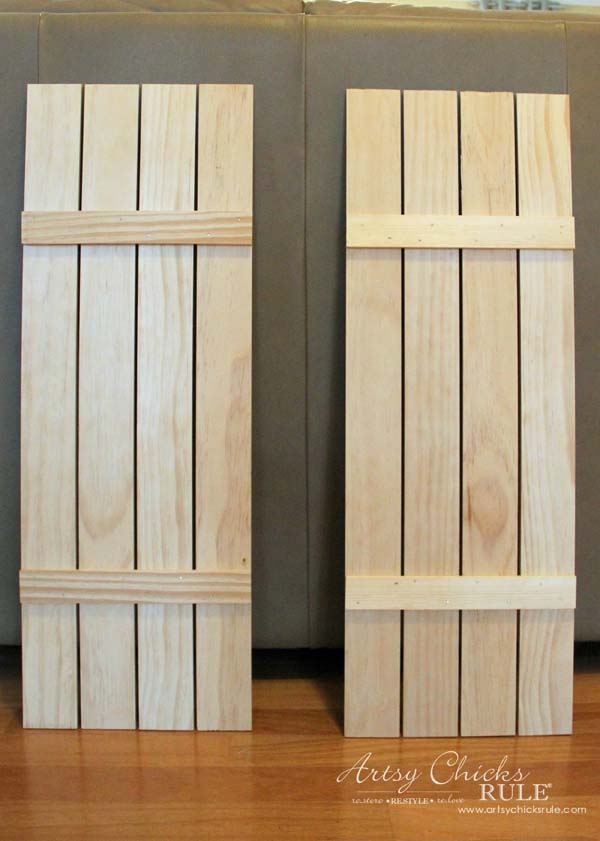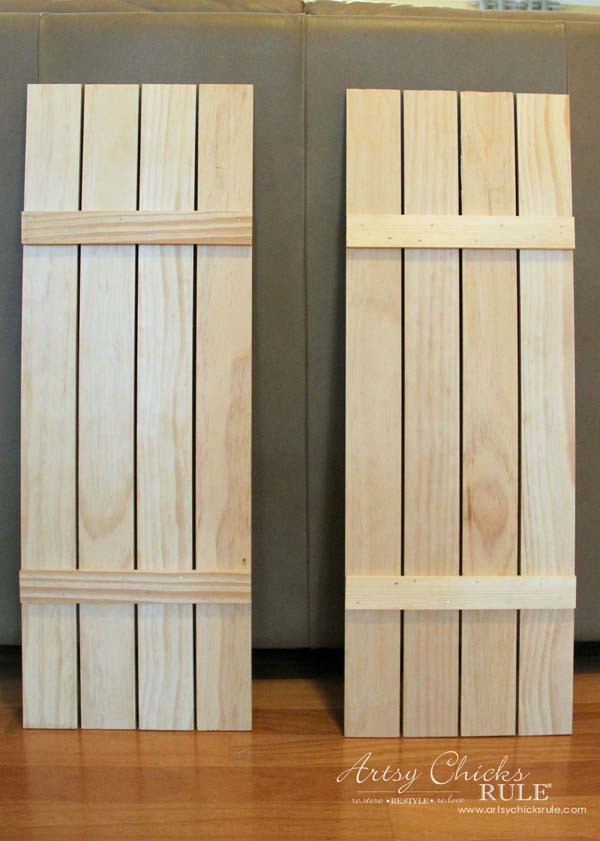 You can make this the front or the back.
I wanted them to look a bit more rustic so made what you see there the fronts.
I roughed them up a bit with a butter knife. Yep, a butter knife.
You can use whatever you want. I was working in the kitchen and had one handy! ;)
I just ran it along the edges and made the wood a bit "chippy".
Then I gouged and scraped it in places.
I wanted them to look like real, true, old weathered shutters.
Next I mixed up and applied some of my very favorite "driftwood" stain.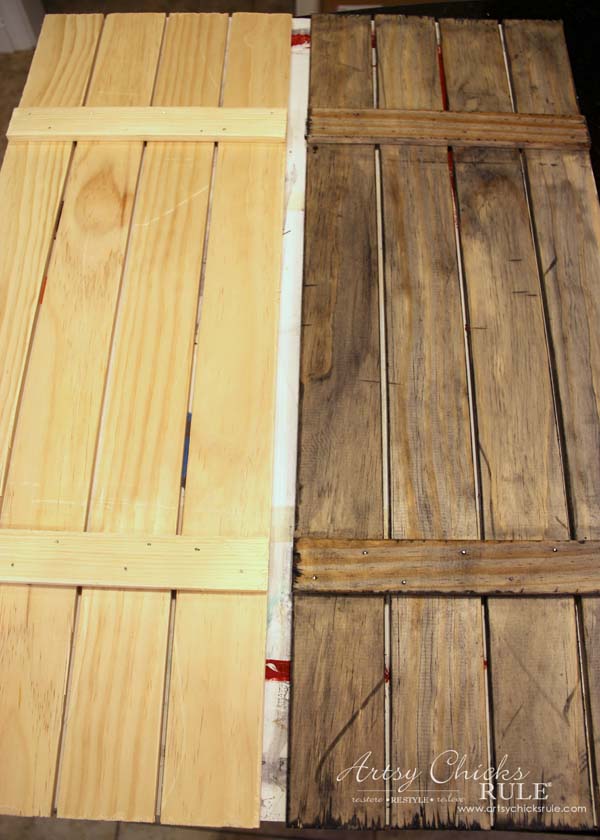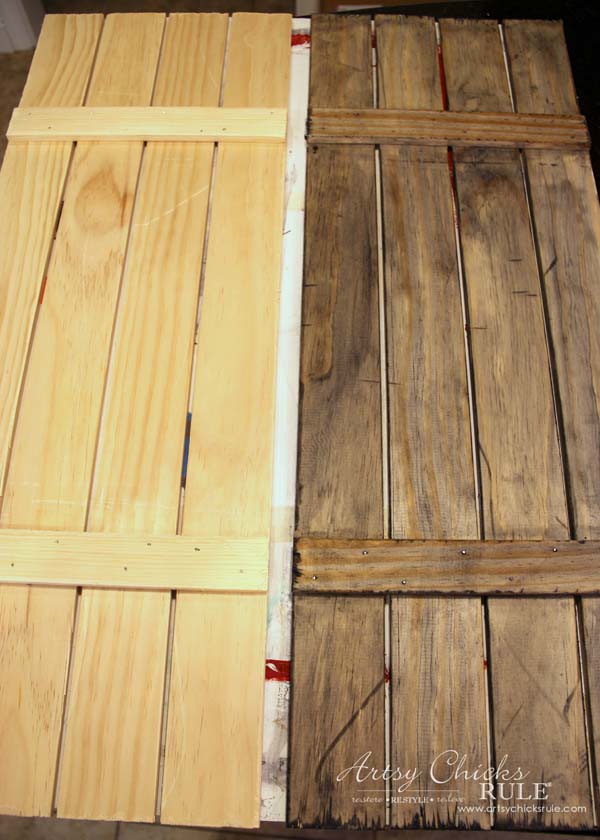 Amazing, right?
You can see the gouges and chips I made on the edges above.
The stain starts out looking a bit brown but turns more gray as it dries. (this also depends on the wood, some stay more brown, like this >>> "Grateful" sign I made awhile back)
You can see the first one I did on the right is turning more gray and darkening a bit.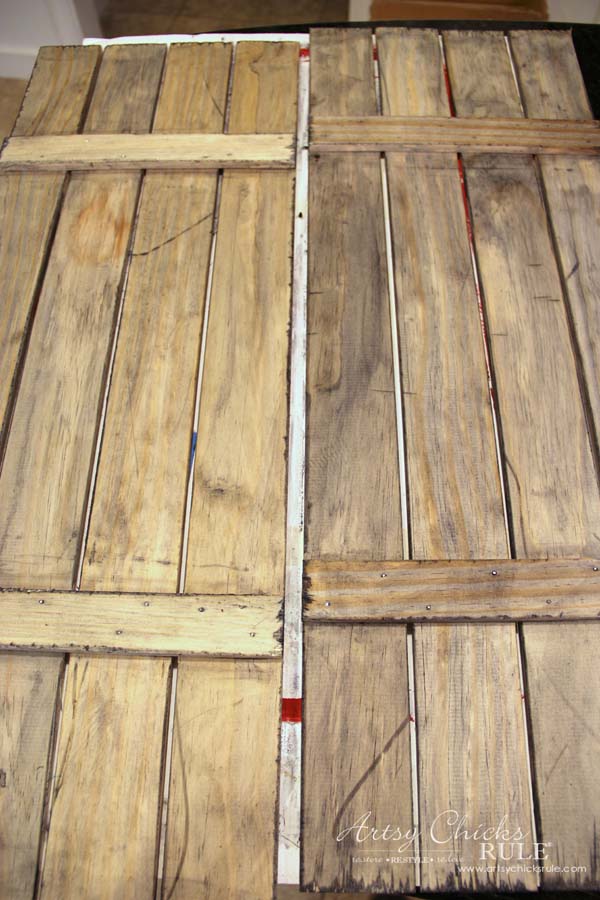 Both done and dried.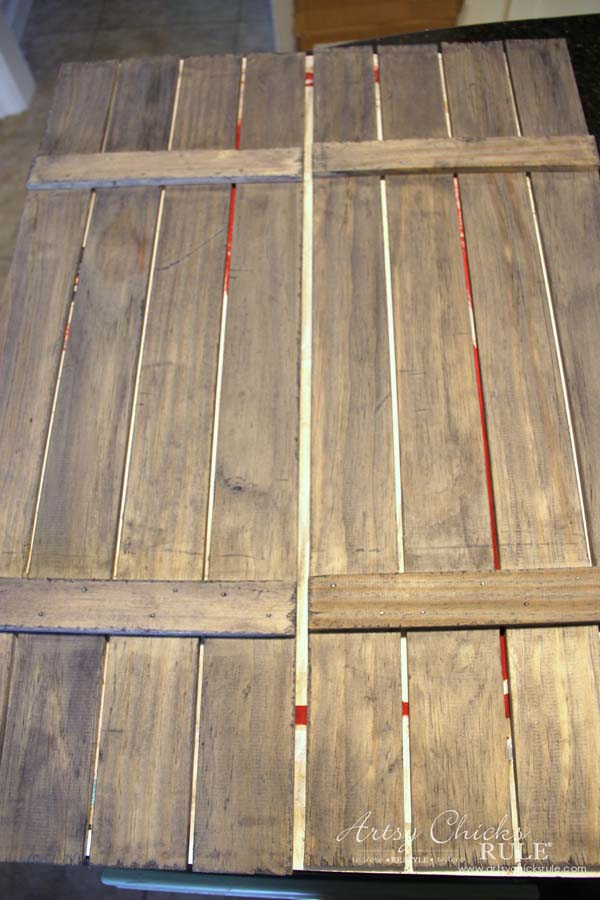 Now, you could totally leave them just like this.
No need to do anything further….if this is the look you are after.
But I wanted them to look like they had been whitewashed at some point…then aged and weathered.
So I pulled out my white Chalk Paint and got to work!
I like using Chalk Paint for this because of the dry, chalky finish.
I didn't seal them so the dry, weathered finish remains.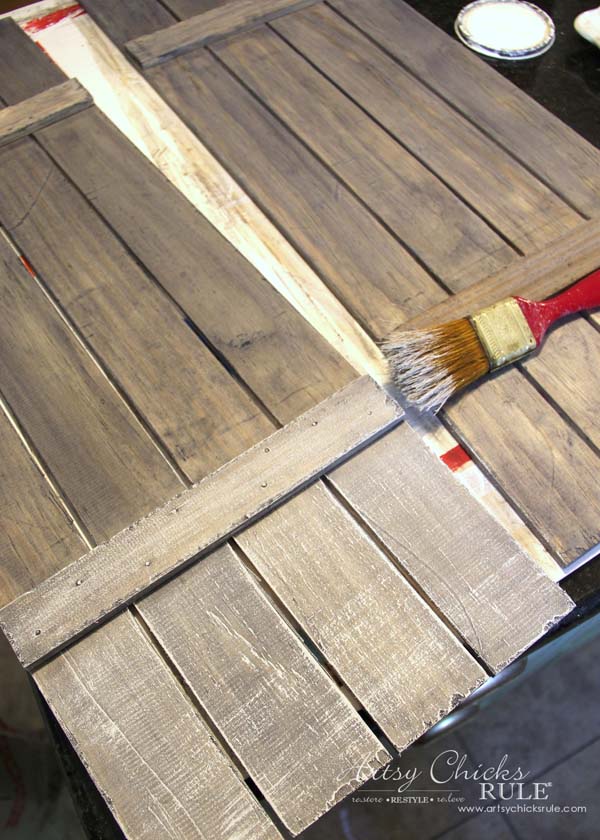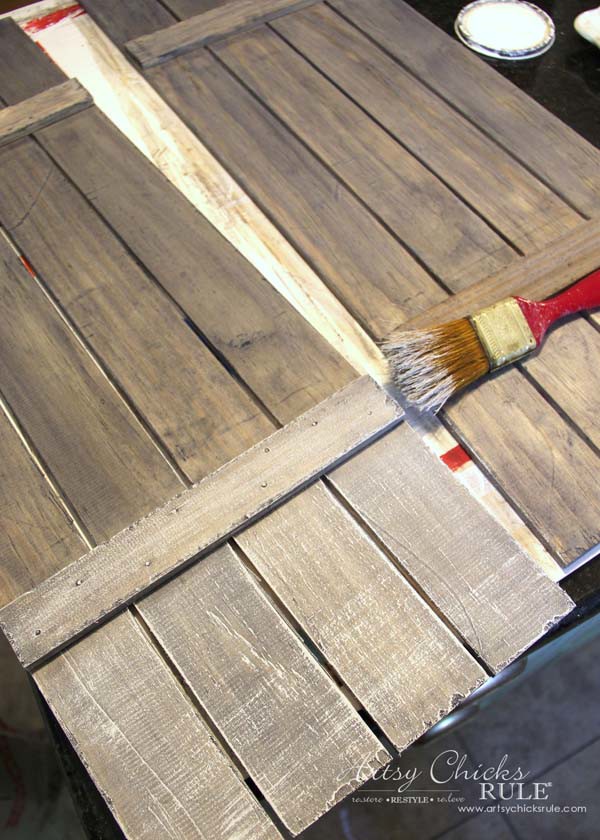 All that's left to do now is a little dry brushing with the white paint.
Dip the tips of the dry brush bristles into the paint and wipe most away on a paper plate.
Then, with a light hand, lightly brush over the boards.
Just keep doing this process until you have them as light as you like.
If you just want a touch of white, a slight weathered look, you can stop at one coat.
I wanted them to be fairly white so did about 3 passes with the white.
(I wanted to make sure I didn't end up with them too dark like my >>> master bedroom signs….which I now love! ;) )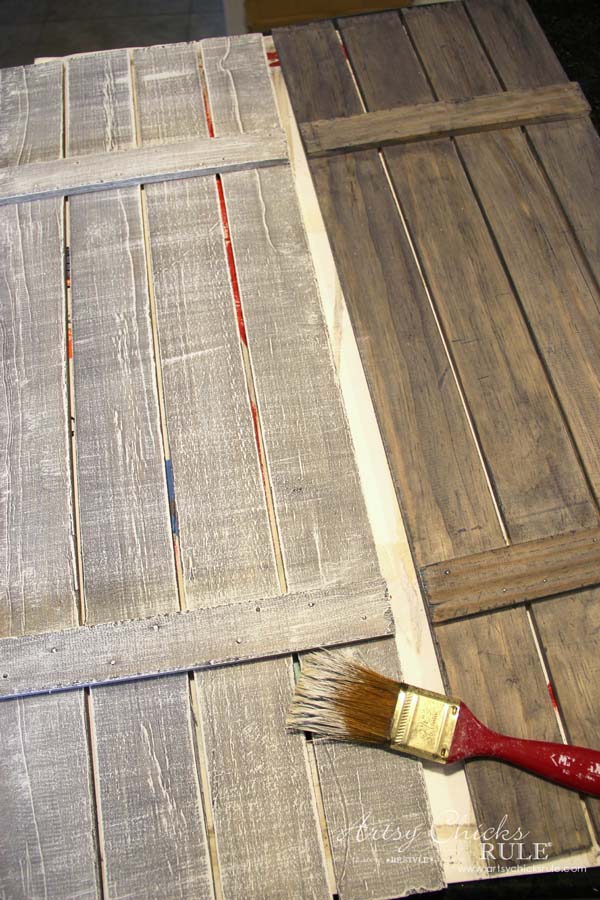 Good and grayed and weathered!
How cool is that?
They look nothing like how they started.
And I just love how the white paint brought out so much detail.
So, if you have unstained, natural wood this is a great way to create this effect.
If you have painted wood and want this effect, use my painted technique >>> here.
Up close detail….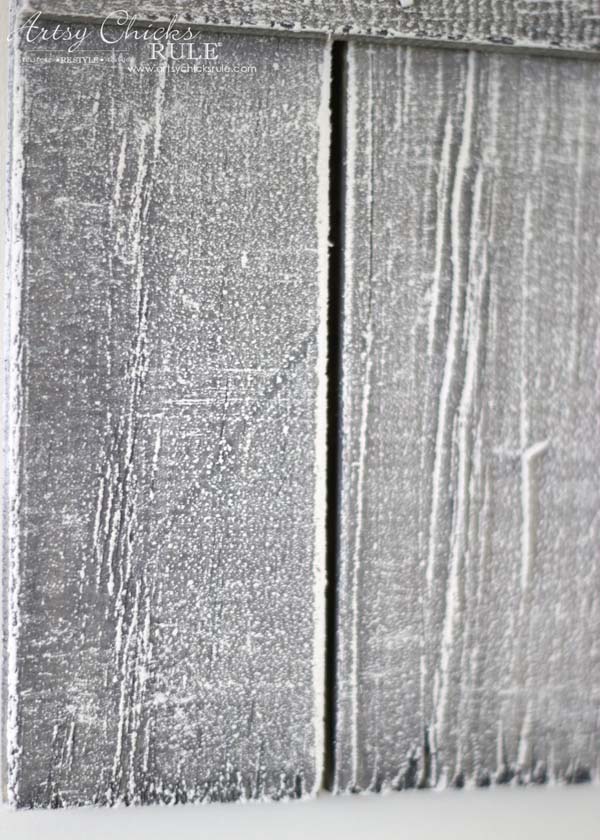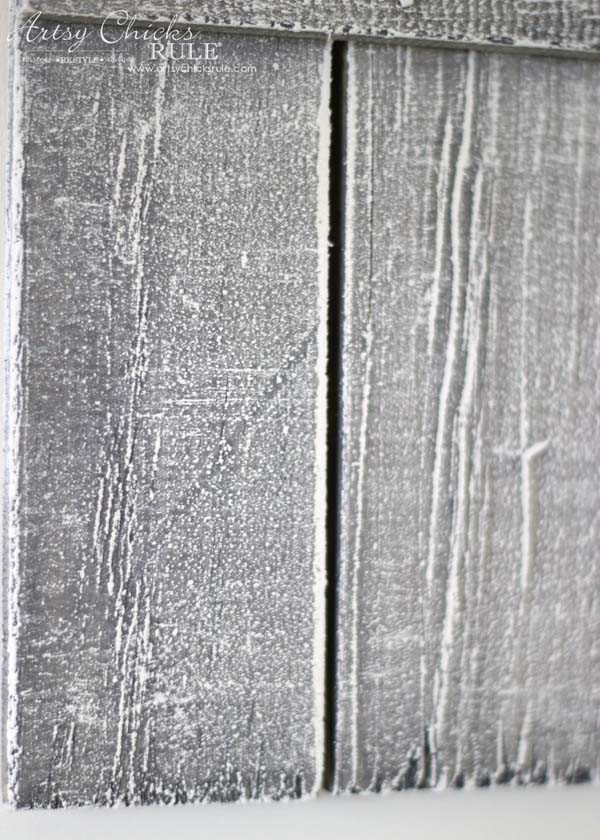 Looks like old gray wood to me. :)
So cool…and so very easy too.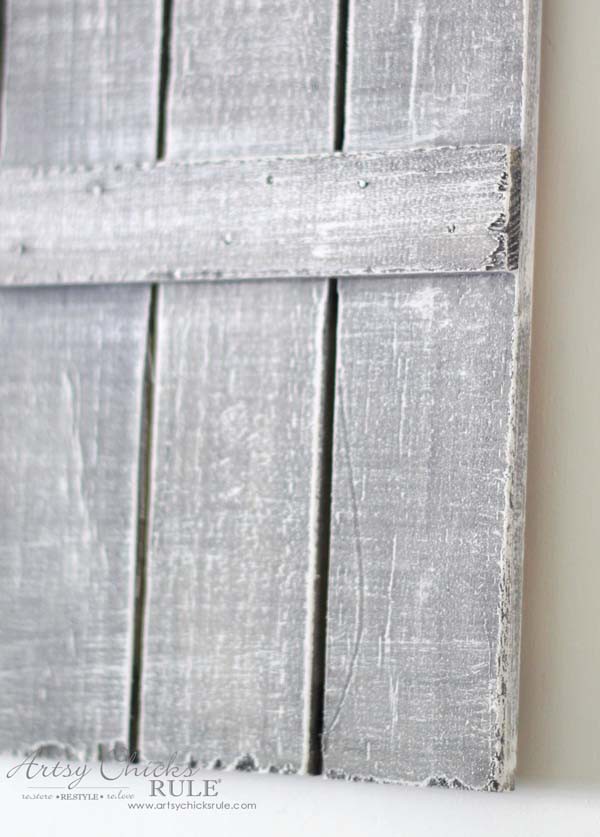 PIN this for later!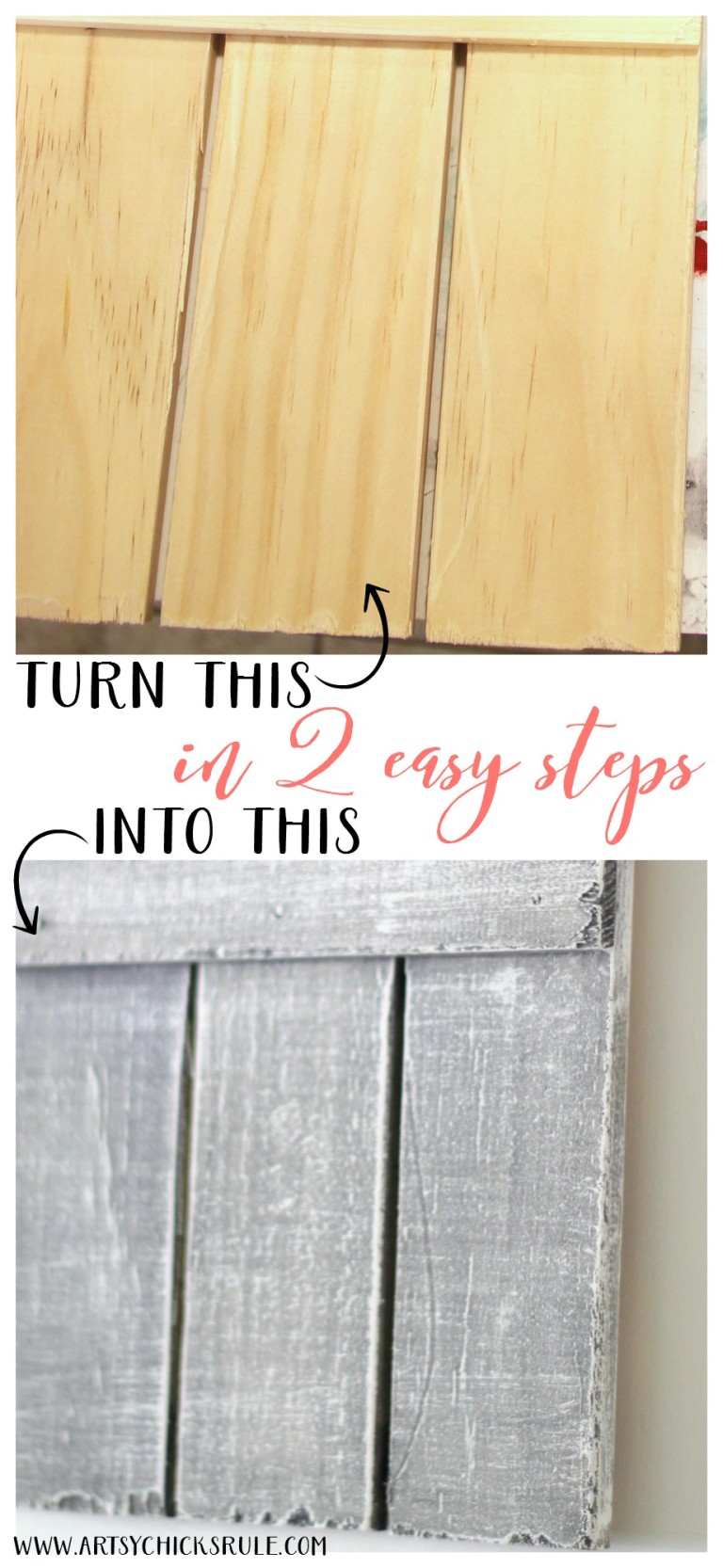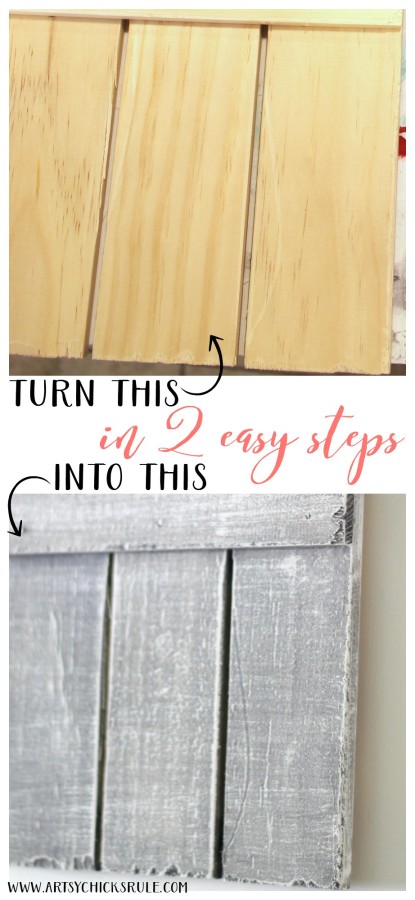 Now to see what it looks like beside the print….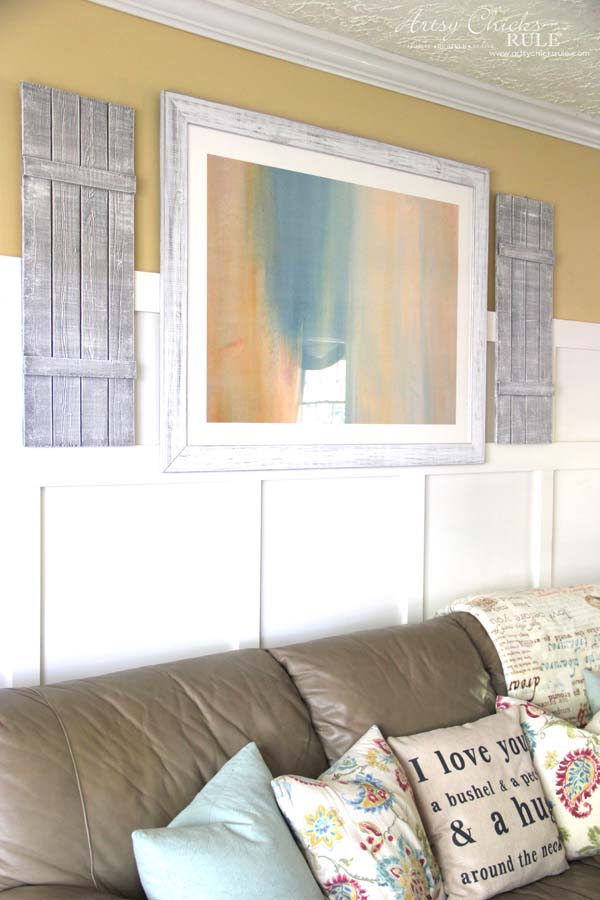 I wanted them similar to the frame but not quite as white.
No matchy-matchy going on here. ;)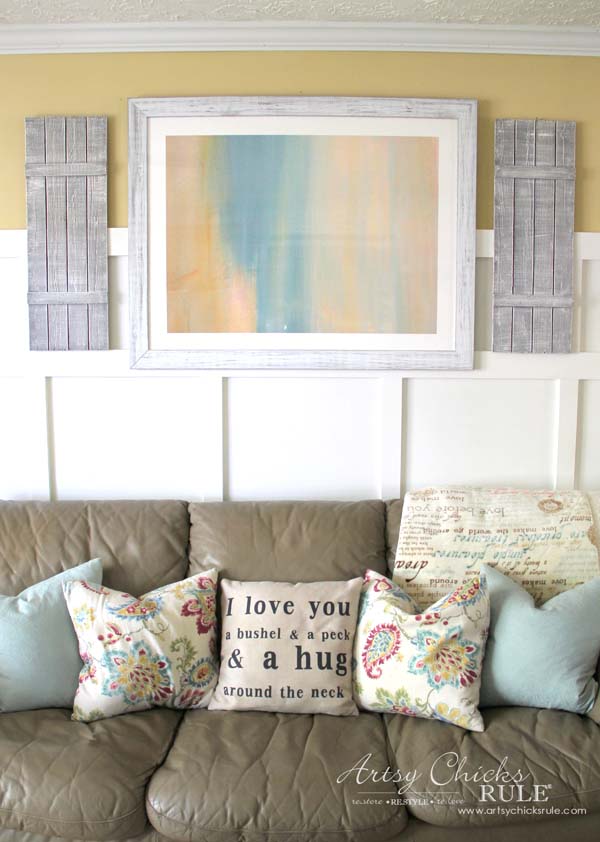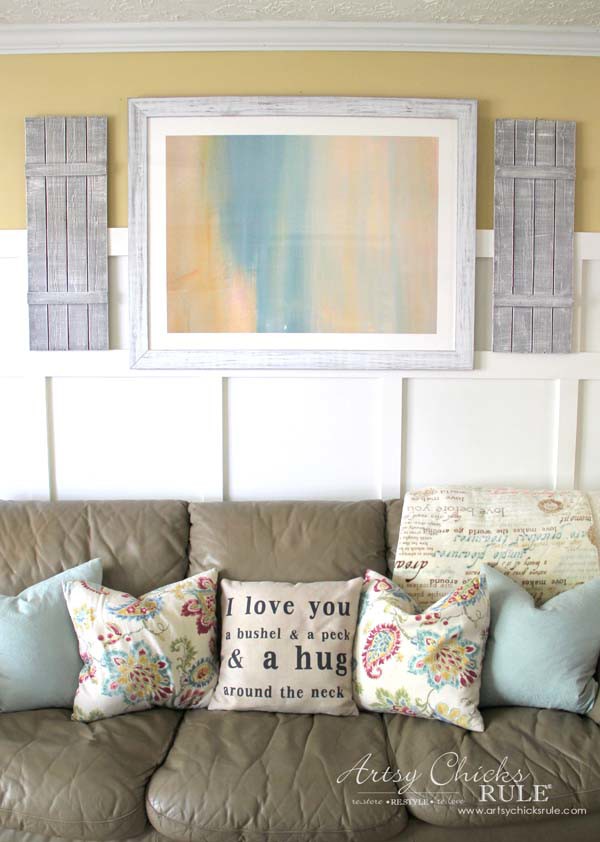 Sort of coastal farmhouse looking….except for that couch.
Oh the couch has seen it's final days, y'all. It has got to go!!!
Are you reading dear, sweet husband?? haha ;)
You all agree with me, don't you?? :)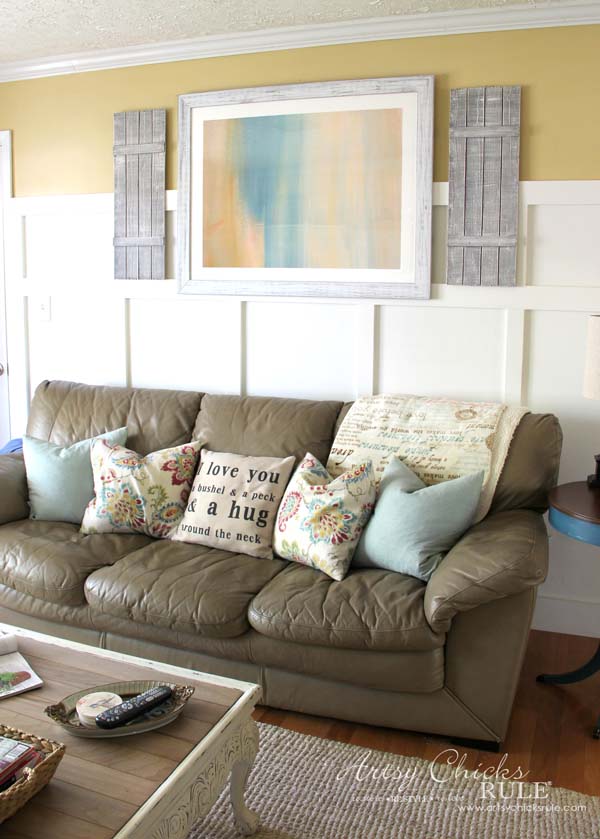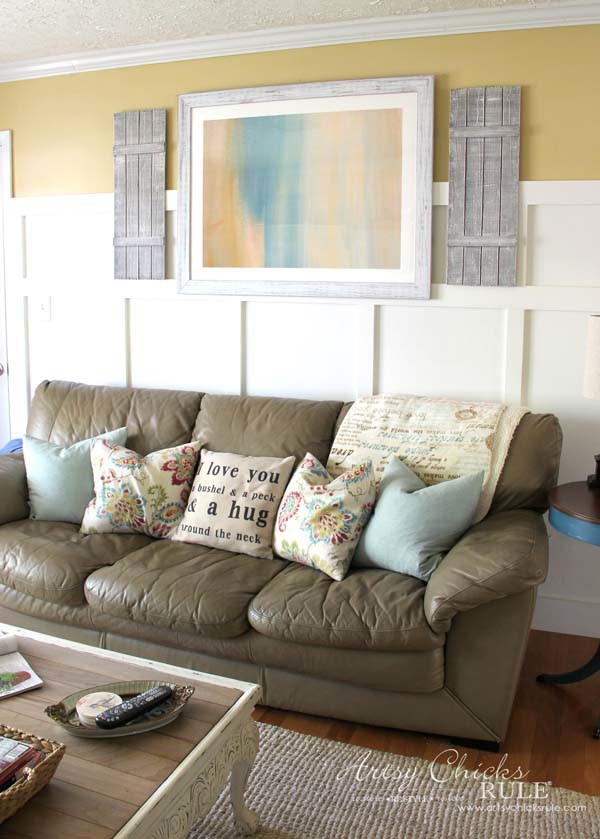 White slip covered would be oh so pretty. (help me out y'all ;) )
Anyway, these weathered wood shutters were fun to make!
And gosh, I can't wait to get these walls painted.
We were gone all last week so I haven't had time yet.
I am *hoping* to get started next week….and on the new curtains too, eeekkk!
I can't wait. I love a change up.
Now, if only I had that pretty white slip covered furniture to go with it all….. ;)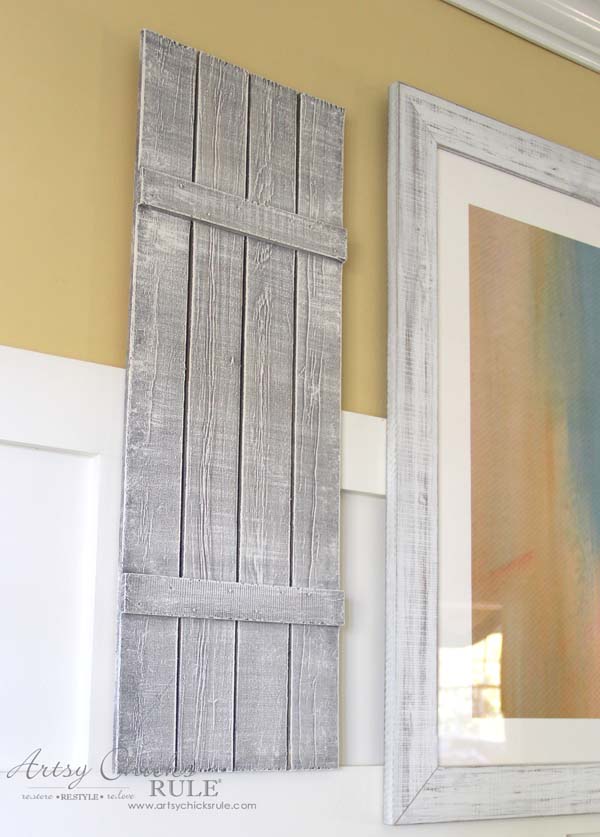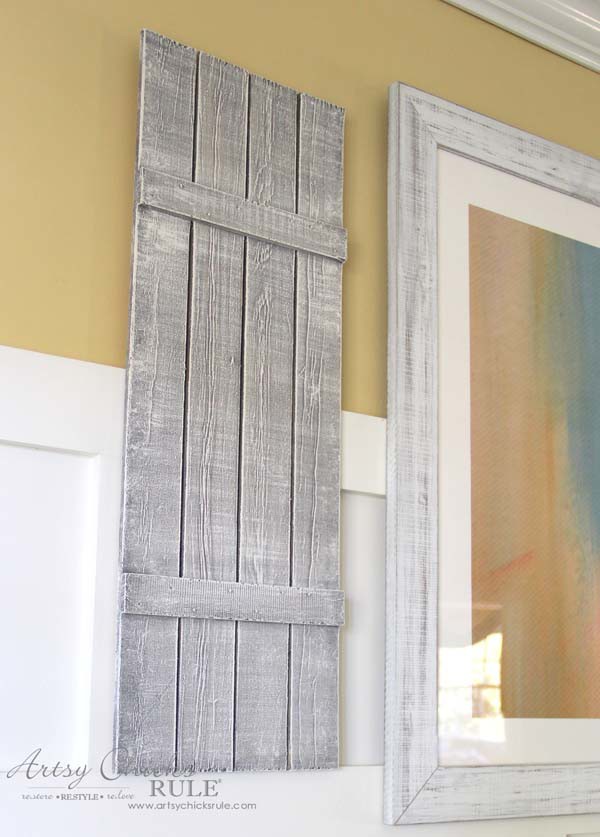 It's crazy to me how different these ended up looking from where they started.
And so glad I made them.
You should make some weathered wood shutters too. :)
If you don't want them as rustic, you can turn them around and use the other side.
And you can even just stain them brown or paint them white, blue or whatever!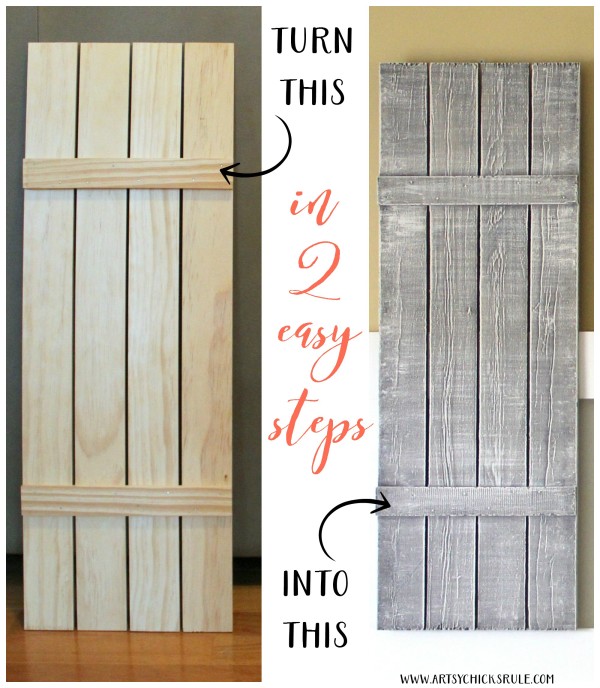 Now lets see what my friends came up with for our "farmhouse style" challenge this month!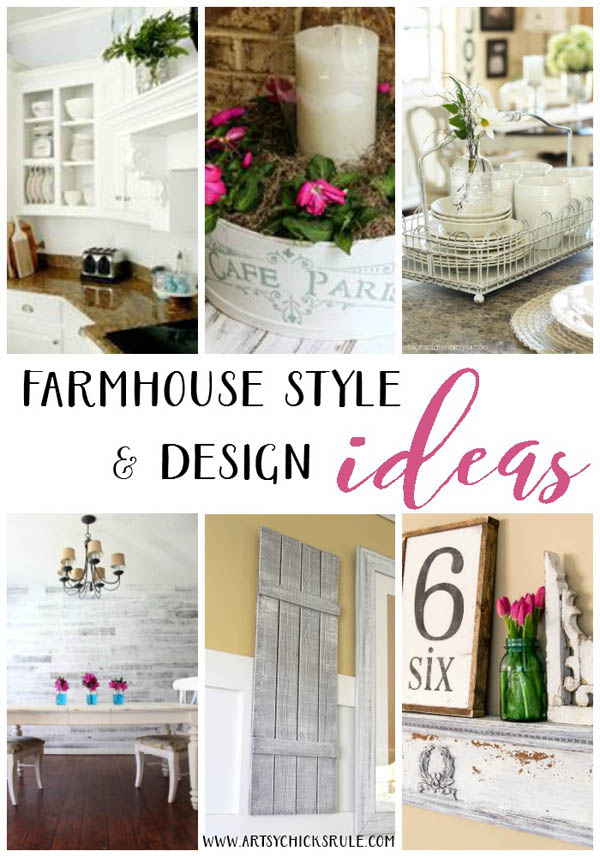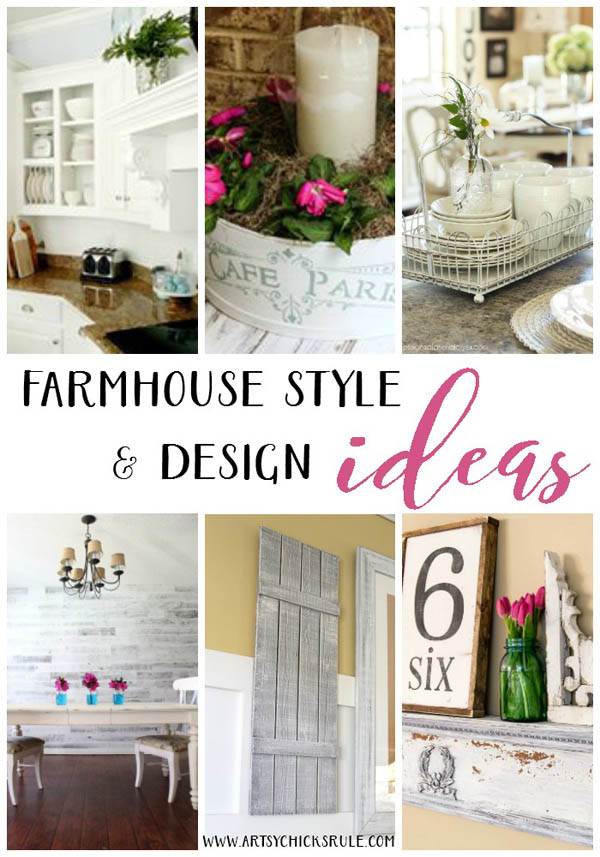 Artsy Chicks Rule / Duke Manor Farm / Restoration Redoux
Our Southern Home / Refresh Restyle / Confessions of a Serial Do-it-Yourselfer
Want to play along with us? You can!!
Take pictures of your "Farmhouse Decor" and share them with us on our Decor Enthusiasts DIY Forum (over on Facebook)!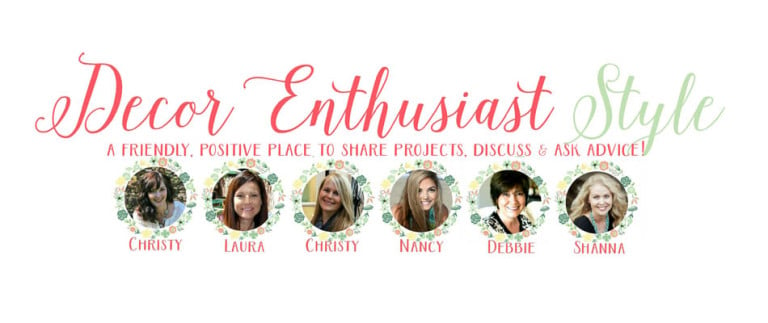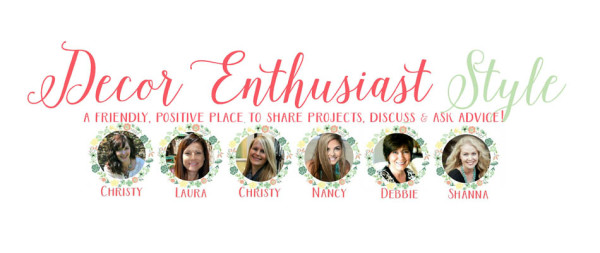 But wait! There's more! Let's play on Instagram too! (Updated Hashtag alert!)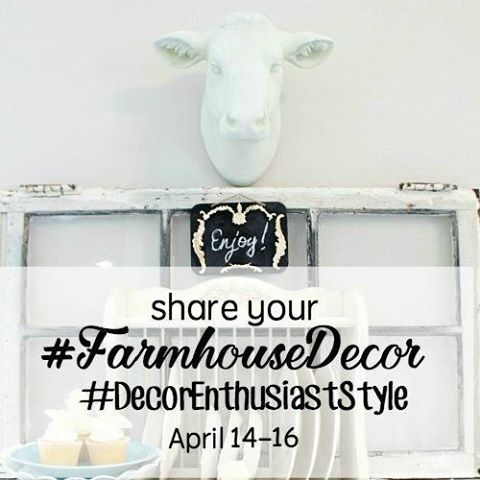 Here's how to play:
1. Add your own photo on Instagram starting today (4/14) through Saturday.
2. Tag it with the #DecorEnthusiastStyle hashtag
3. Follow all six of your hostesses here:
@confessionsofaserialdiyer / @artsychicksrule / @oursouthernhome
@restorationredoux / @refreshrestyle / @dukemanorfarm
4. Tag a few friends to play along!
We will choose one winner that will be featured on all six IG feeds this Sunday!
See you next week with some Mother's Day gift ideas! (can you believe it's almost Mother's day??)
xo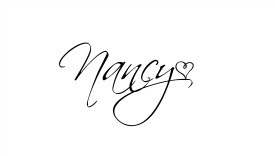 You can see how I used "shutters" in other areas of my home here: