Decorating with Baskets (Functional & Decorative Storage Solution)
This post may contain affiliate links. Please see disclosures here.
I love baskets….and I love decorating with baskets.
I can never get enough. Which is evidenced by my home. ;)
Not only that, they offer a very funtional (and decorative) storage solution.
My friends and I are sharing how we use baskets in our homes this month.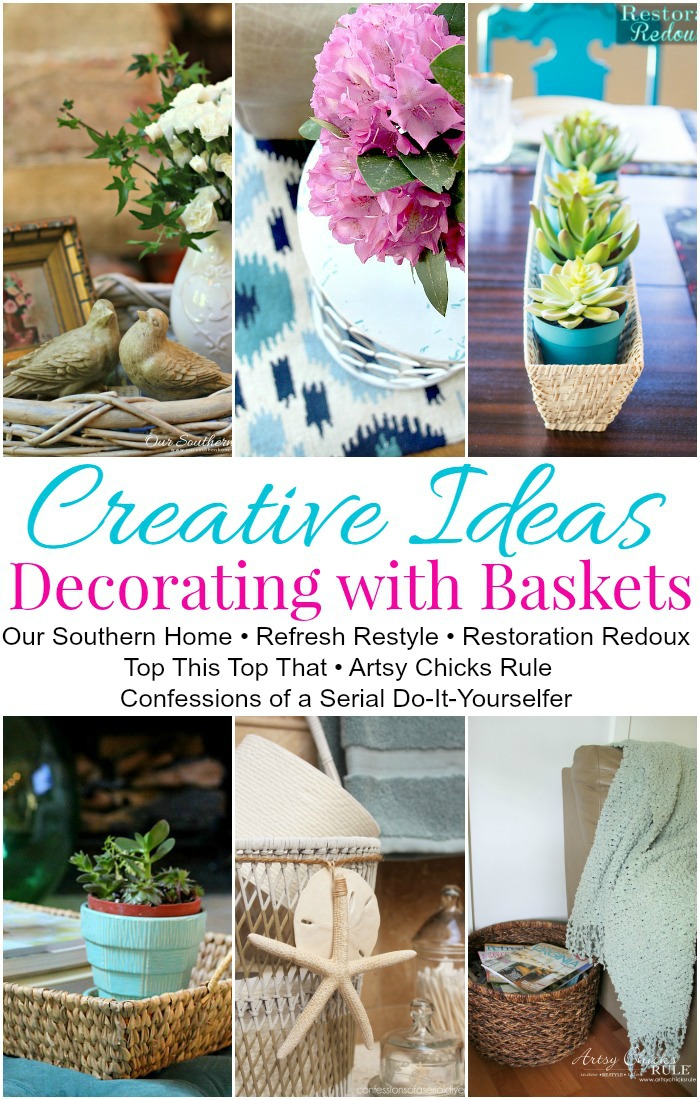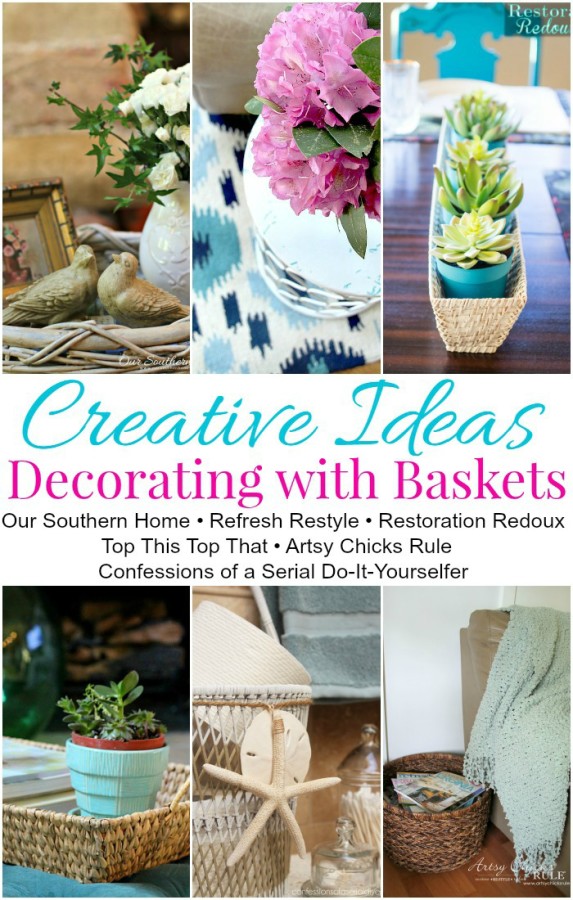 I'm sharing how they serve a purpose….and create decor in my home.
On a coffee table (or coffee table turned tufted ottoman ;) )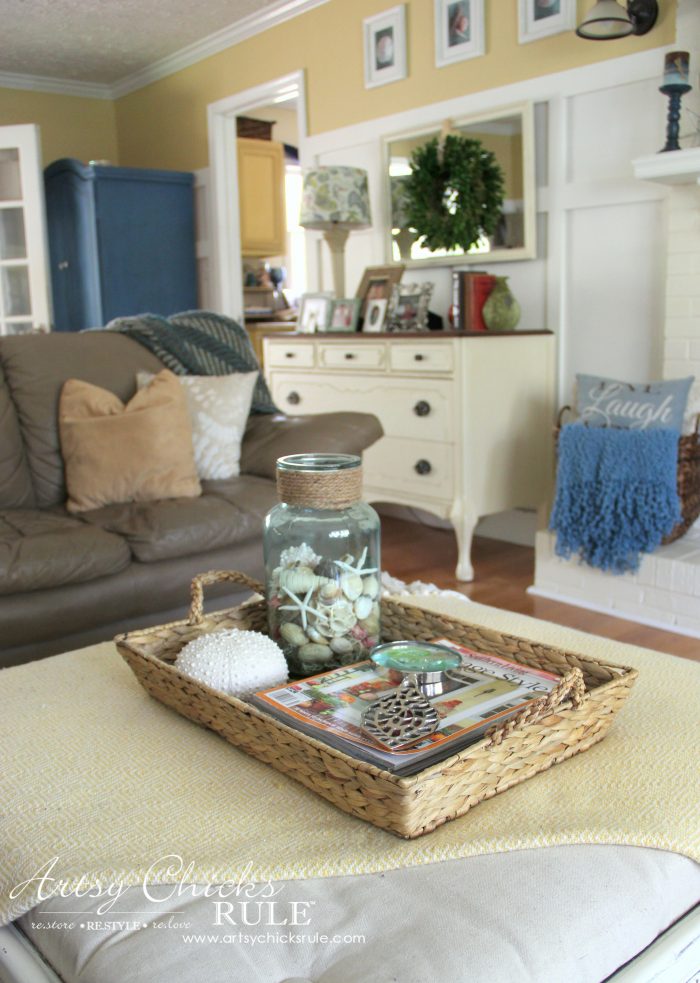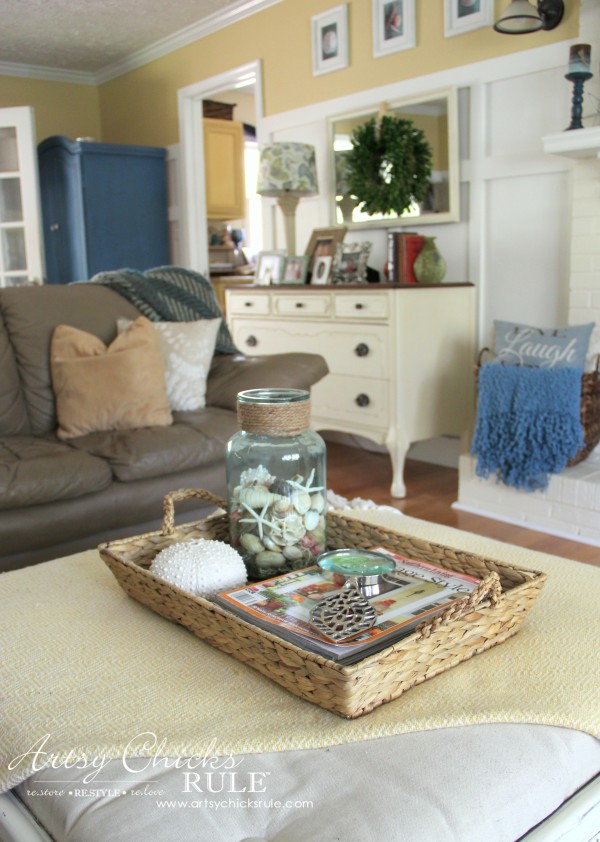 I like to keep magazines to read and a few decorative items in it.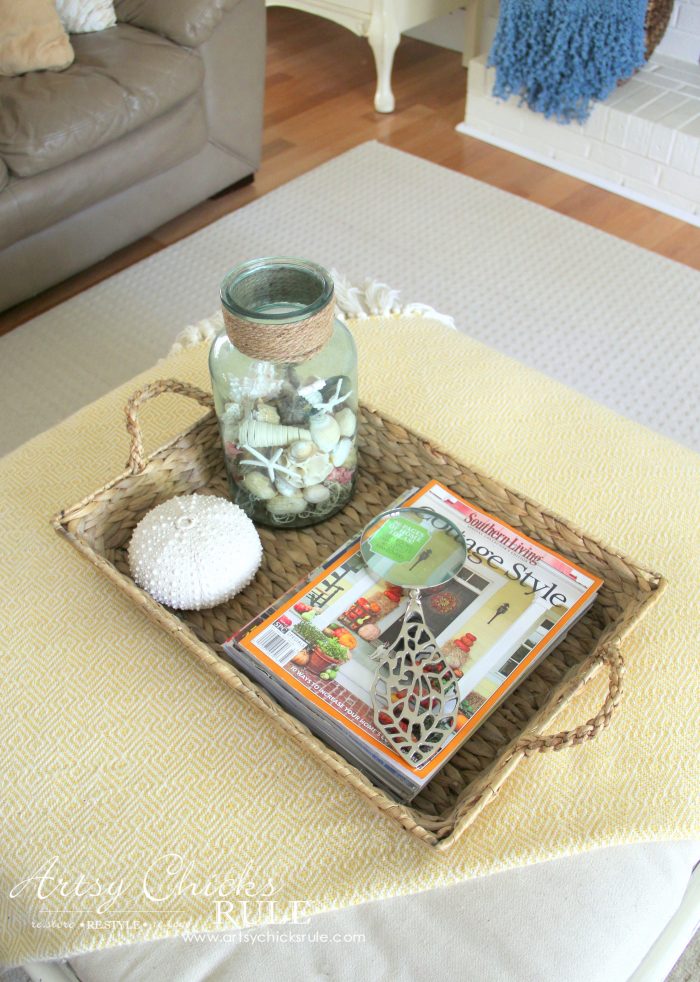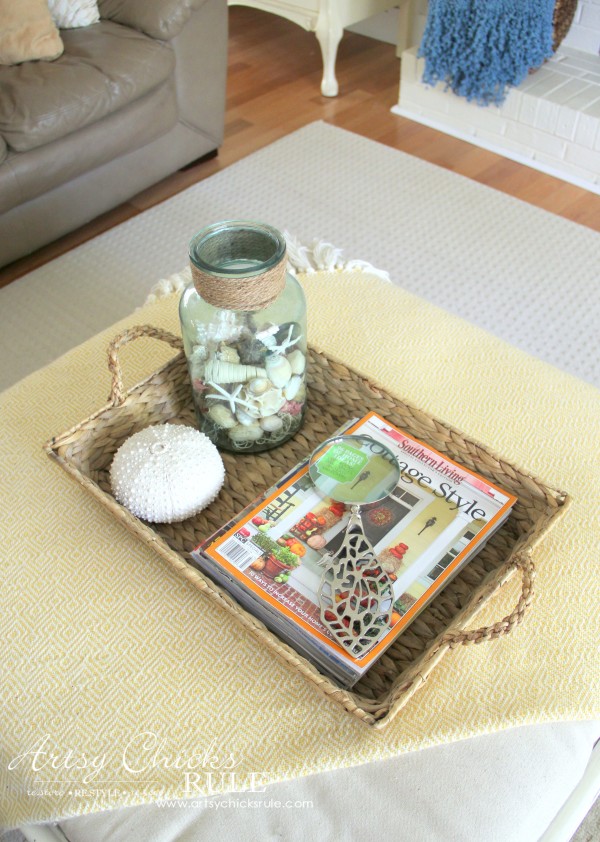 The remotes end up there at times too.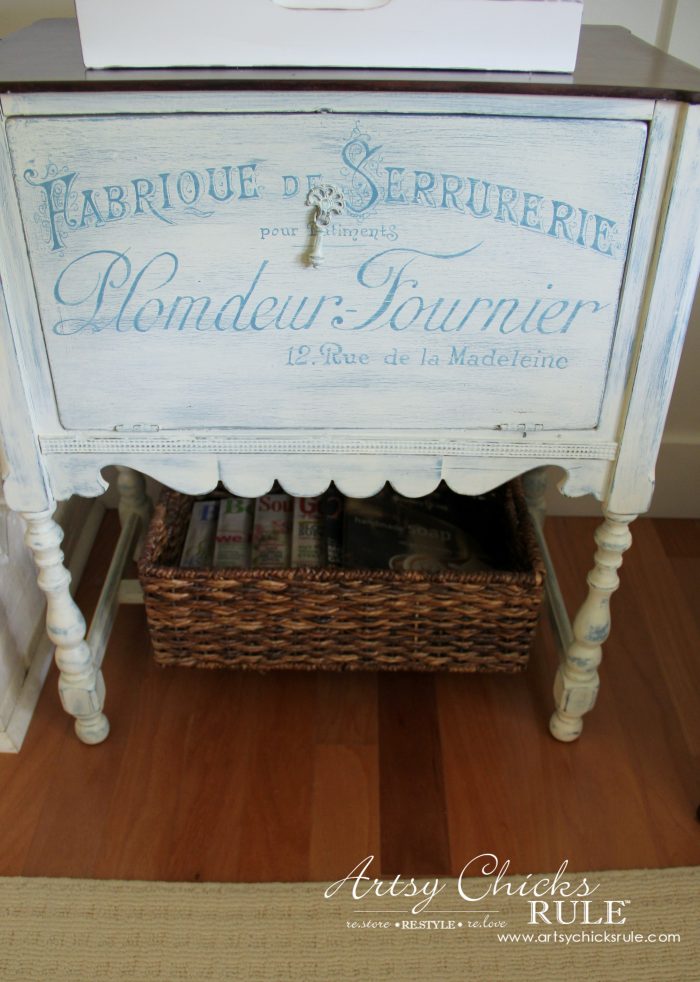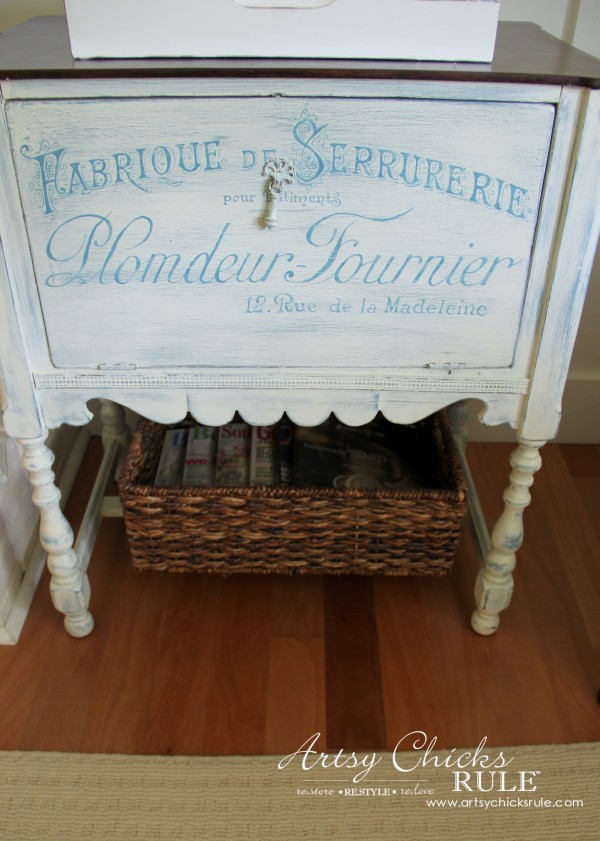 The space under this French Cabinet was blank and needed something so I added a basket!
Which also serves to hold extra magazines (I'm a magazine hoarder…as you'll soon see ;) )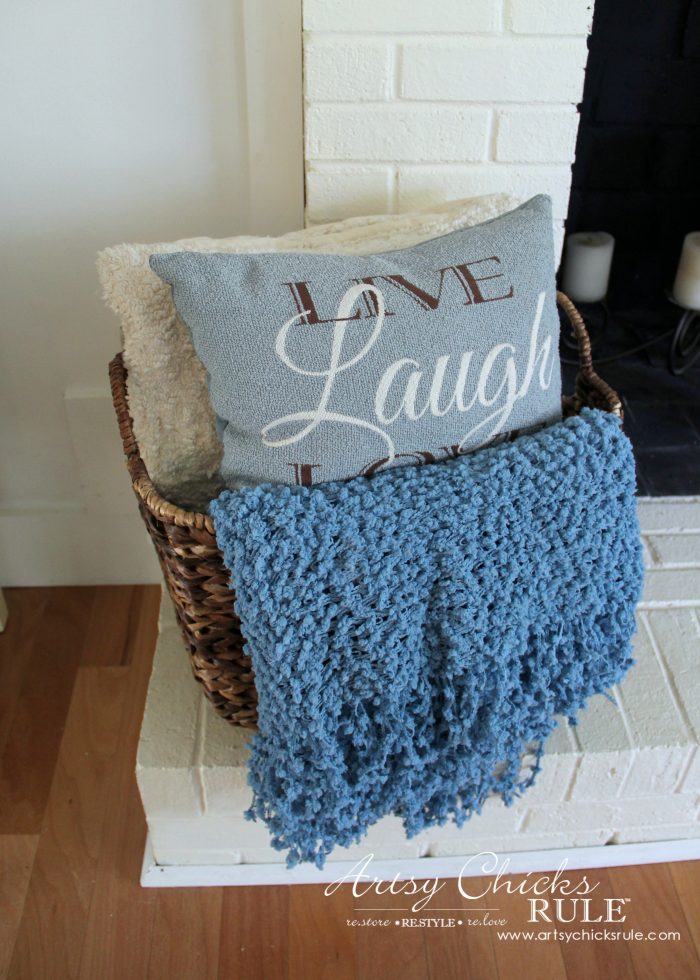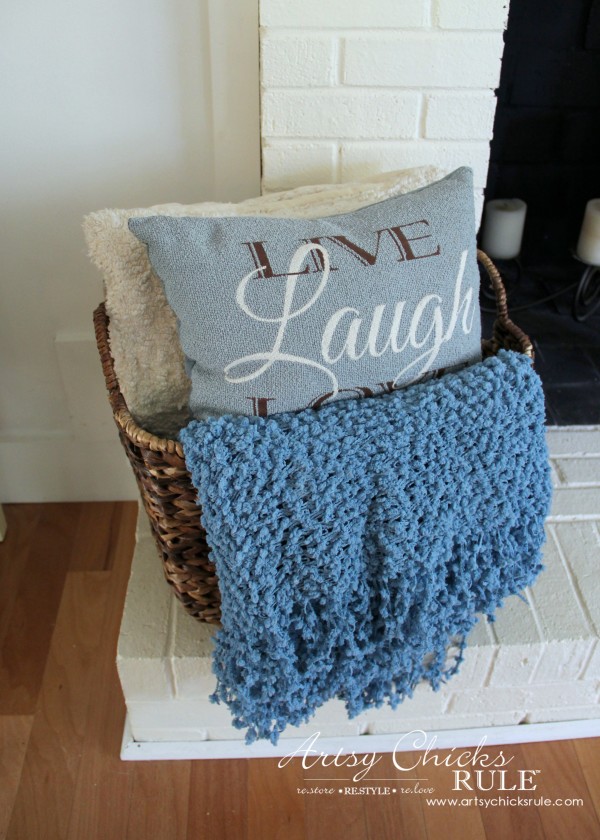 This pretty basket holds extra pillows and a throw.
I love throws and have them "thrown" across both couches and chair in the Family Room.
I'm always cold so can always use just one more.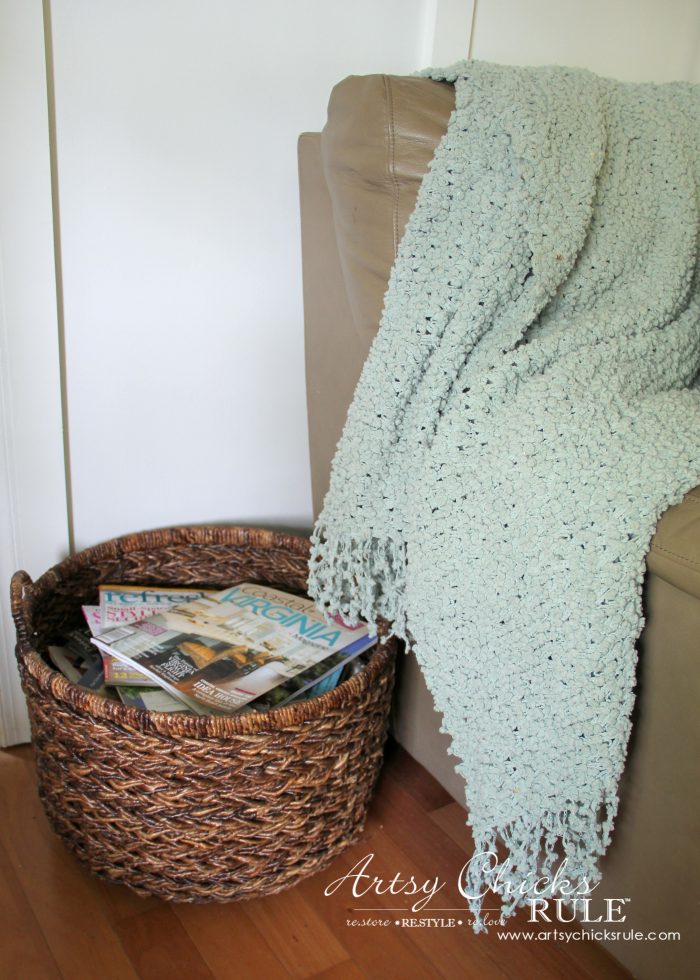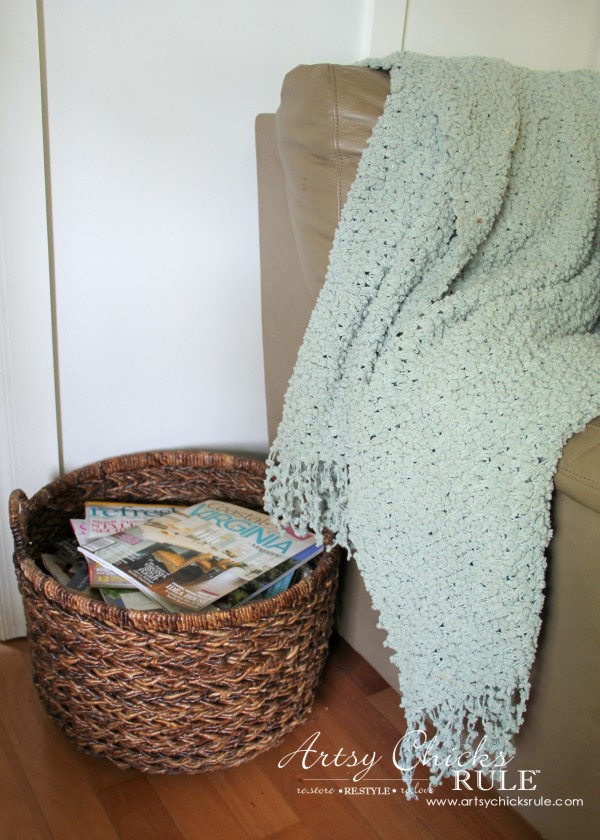 This one, also in the Family Room beside the couch, holds a multitude of magazines. (it's almost overflowing!)
And you see, there's one of my couch throws there.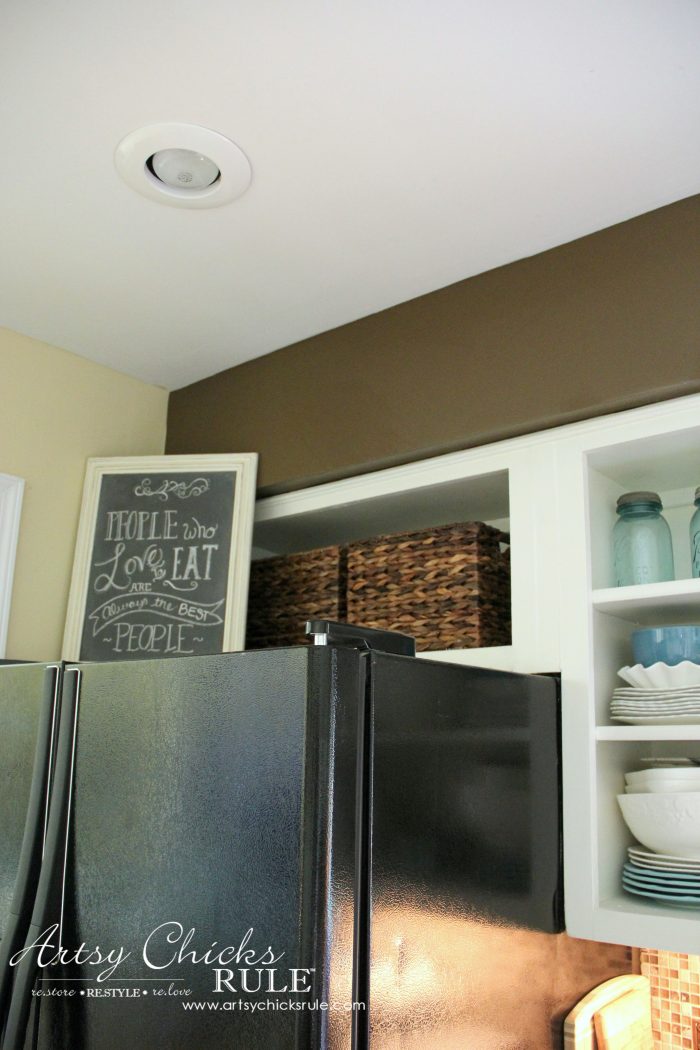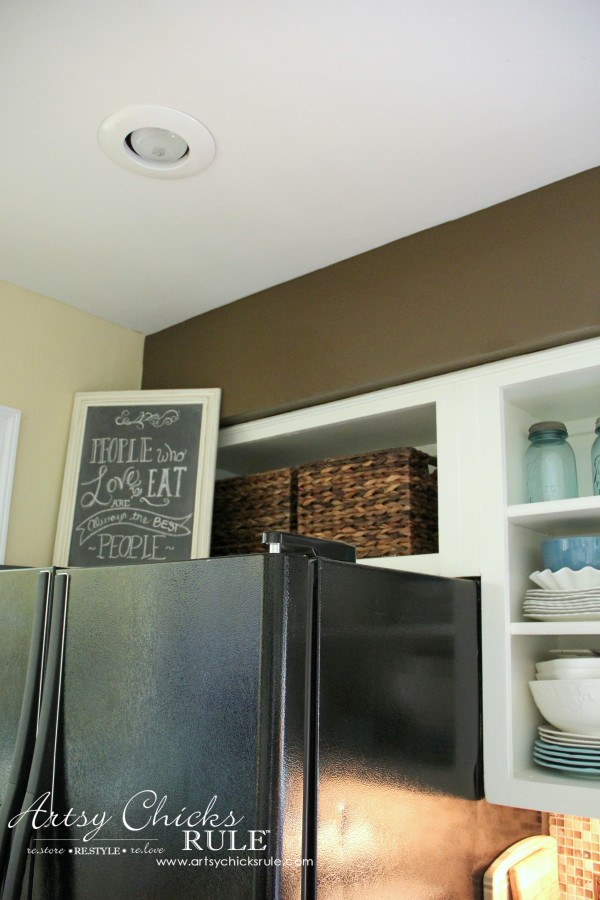 When we decided to remove some of the doors from our cabinets, the ones over the refrigerator were set to go.
In place of the doors I put these two square baskets that fit perfectly.
I keep appliance and electronic manuals in them. (among some other varying paper items)
All things I don't need access to daily but nice to have on hand in case they are needed.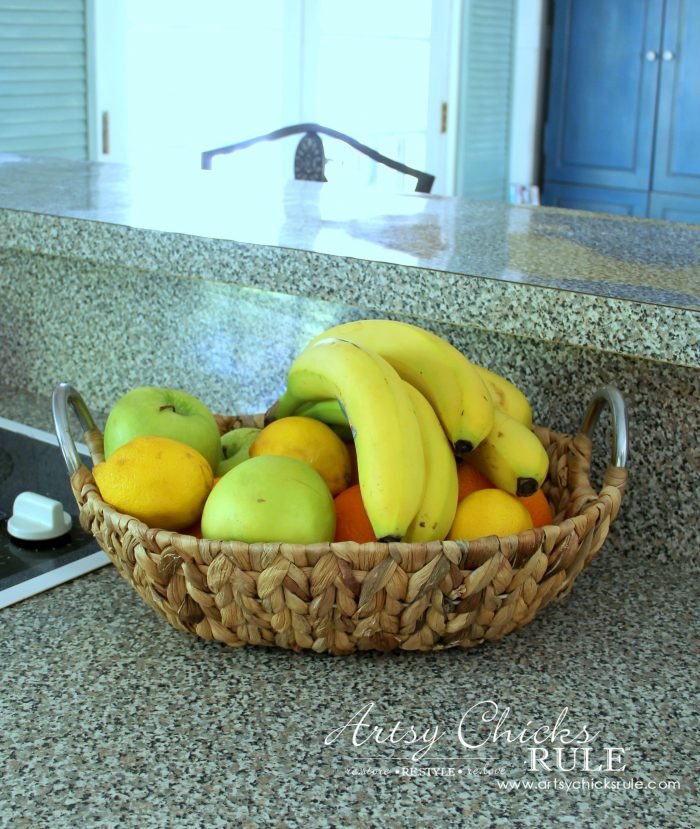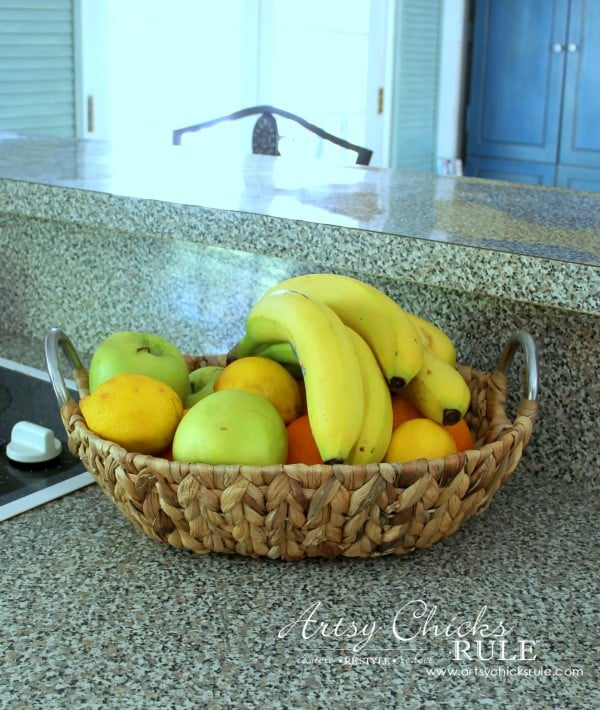 How about a fruit basket?
We love and eat lots of it around here so I normally have this full all the time.
I love this one with the metal handles.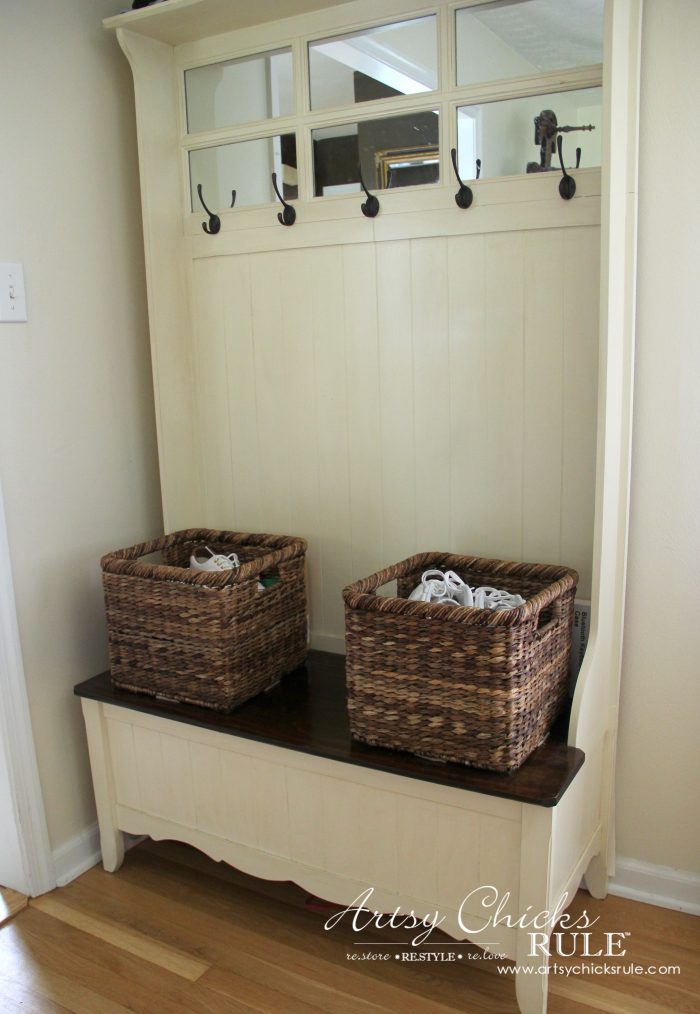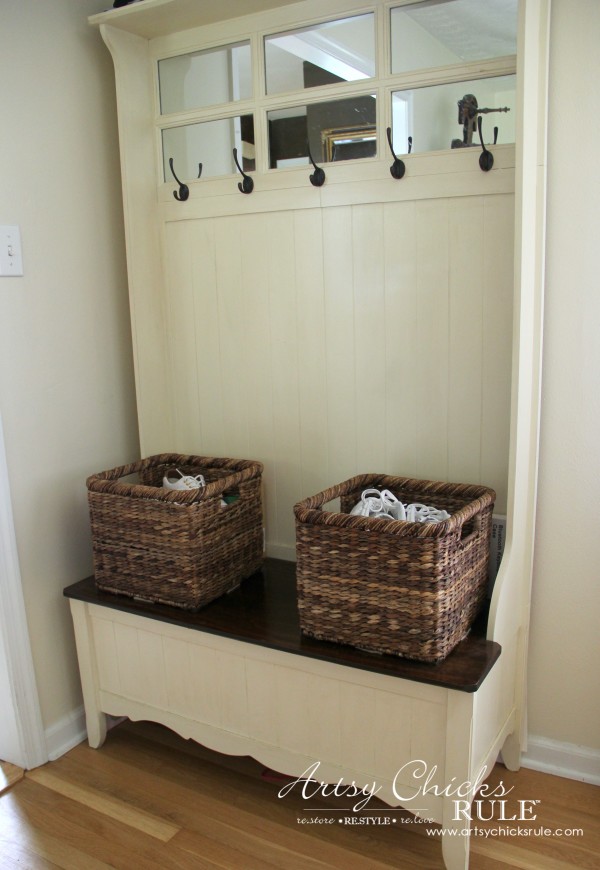 And the "shoe baskets".
I got tired of seeing all the shoes around the front door so bought these to keep on the hall tree. (which is right beside the front door)
One for my daughter and one for my son.
The only problem is, their feet have grown in the 10 years or so since I bought them.
I think we can "maybe" fit one or two pair in each now.
Still functional and pretty though.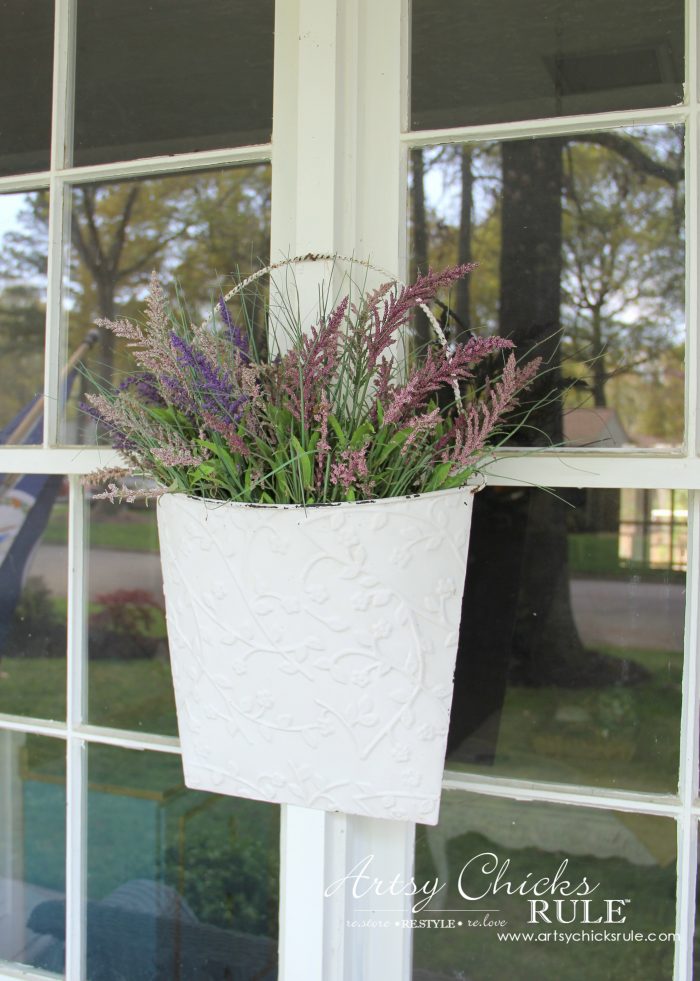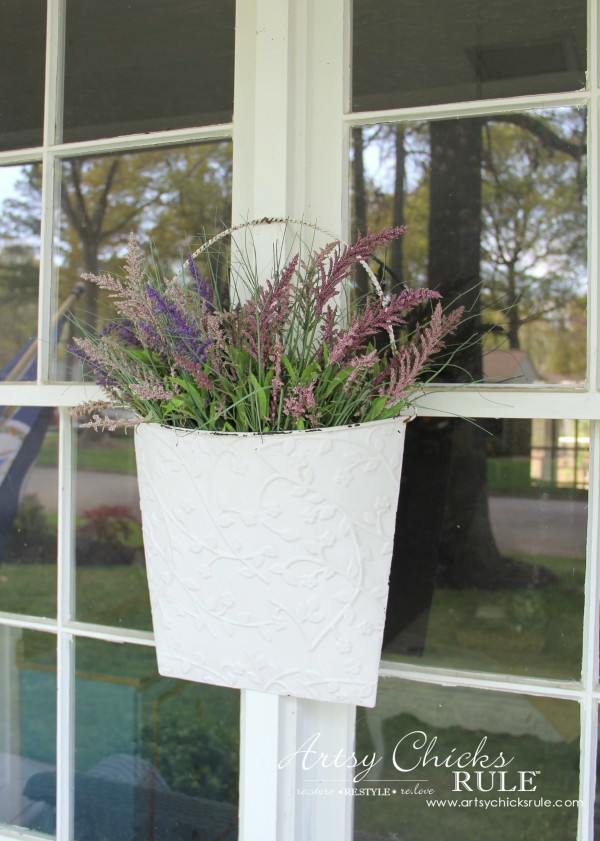 I even have a "basket" outside on the front porch.
This one hanging on my windows with pretty faux flowers inside.
I love it!
It's such a welcoming sight. It doesn't really serve a functional purpose except to bring delight to the viewer. ;)
I hope you enjoyed seeing some of the different ways baskets can be used in and around the home.
Functionally…and still decorative and pretty.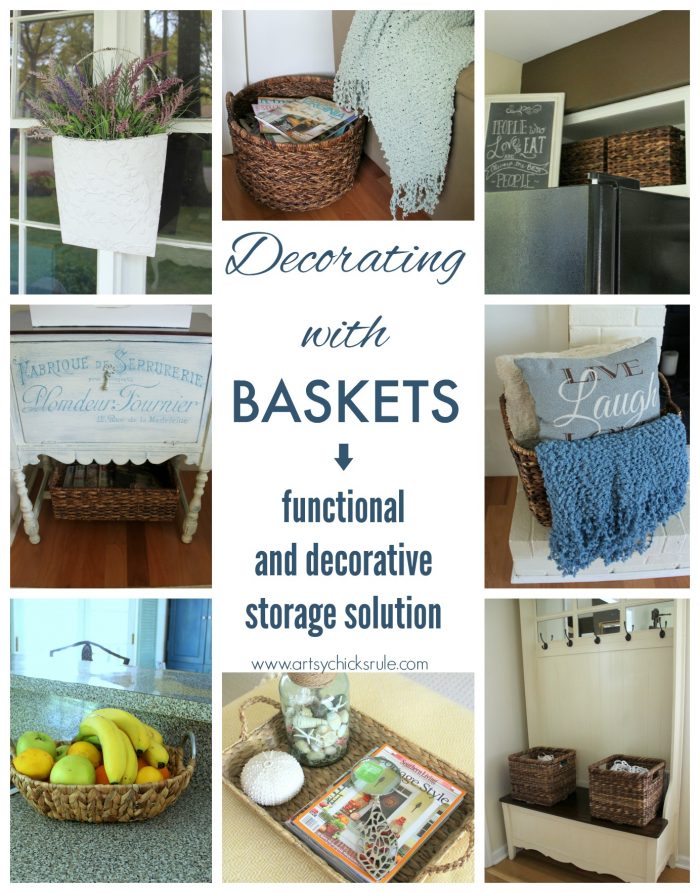 Truth be told, besides the "shoe baskets", most were bought because I loved them….and then found a use once here.
Not the other way around.
How about you? Do you use baskets in your home too?
I'd love to hear about it!
Be sure to visit these fabulous ladies below and see what they did for our basket challenge!!
Our Southern Home • Restoration Redoux • Confessions of a Serial Do-It-Yourselfer •
Artsy Chicks Rule • Refresh Restyle • Top This Top That

………………………………………………………….
AND….. are you ready to participate with us?
You can!


You can share your amazing decorating tips, projects, ask questions and advice in the forum on Facebook specifically created to do just that.
Visit all of us over on the Decorating Enthusiasts page HERE.
We also have a new challenge for May. We'd love to have you join us!
It's going to be a fun one and I can't wait to see what you all come up with. :)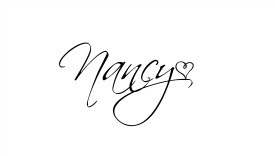 Follow along here! –> Instagram ~ Facebook ~ Pinterest