This post may contain affiliate links. Please see disclosures here.
Hi All!
I know how busy we all are and how easy it is to miss things like emails, etc.
Especially if you have more than a few coming in …. like me!
So, I thought I'd do a recap of April's posts and projects right here…all in one post.
April's Projects in Review…..easy access to everything from April right here.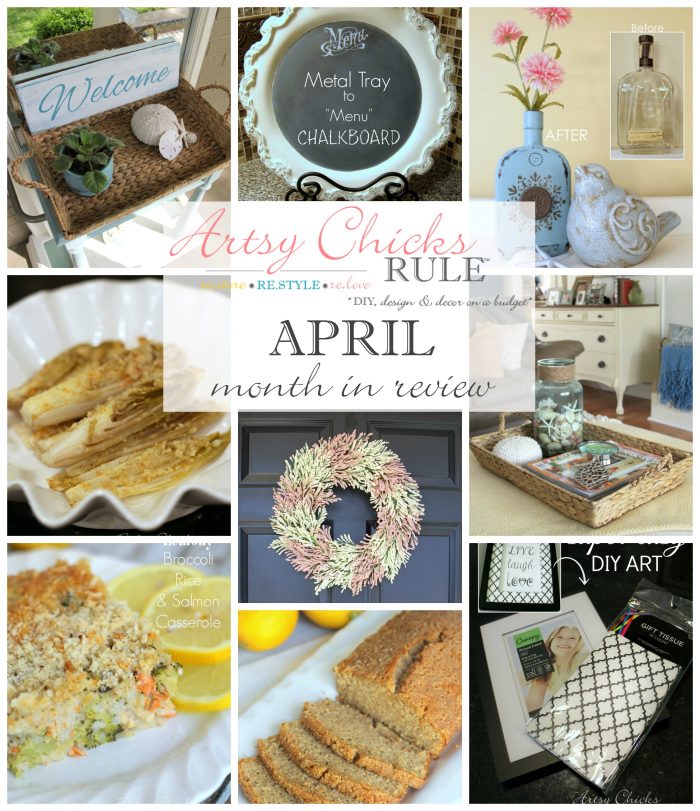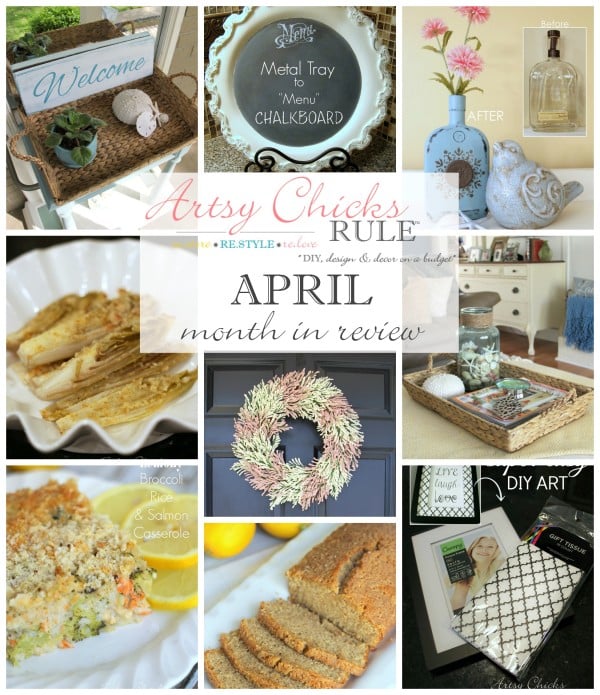 Not only that, but I thought I'd do a recap of my food posts for y'all from my food blog, Foodie Chicks Rule, too.
The first post of April which happened to be announcing the new food blog.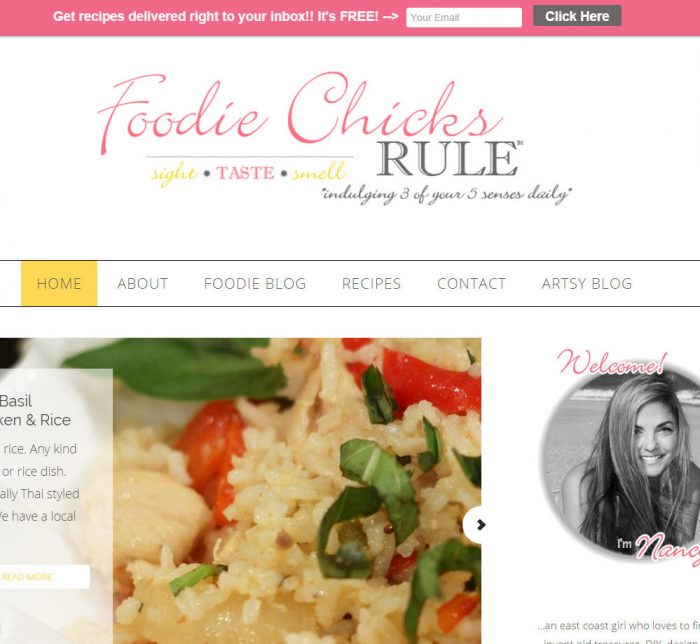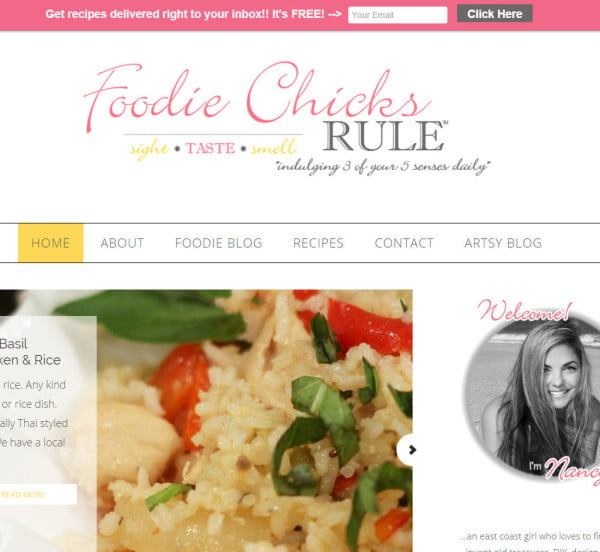 Foodie Chicks Rule
I hope you'll visit!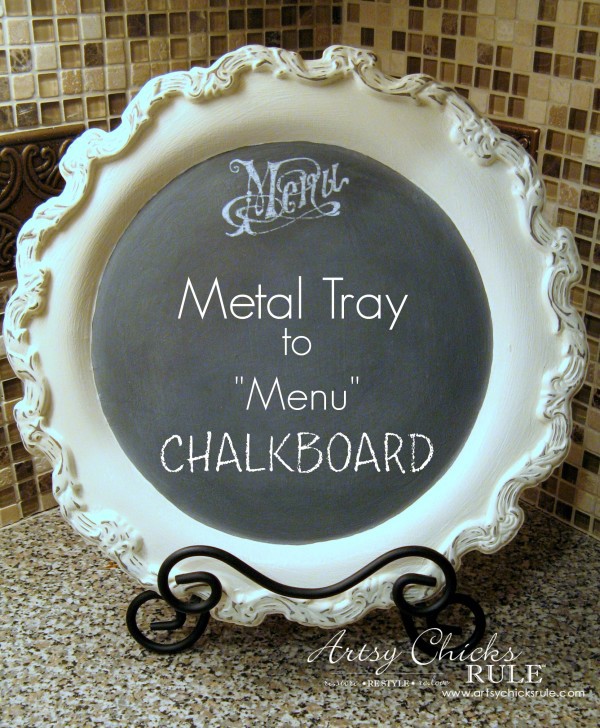 Old Metal Tray Repurposed with Chalk Paint -Menu Chalkboard
Thrift store metal tray transformed easily!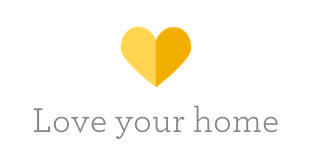 I was interviewed by Porch.com. They asked me 16 fun & quirky questions!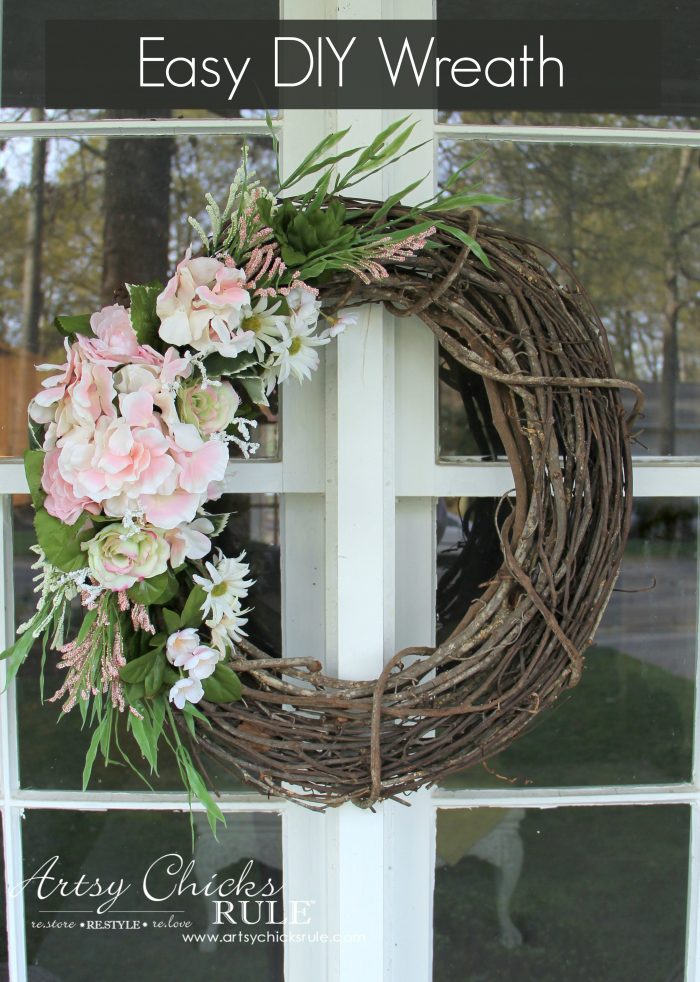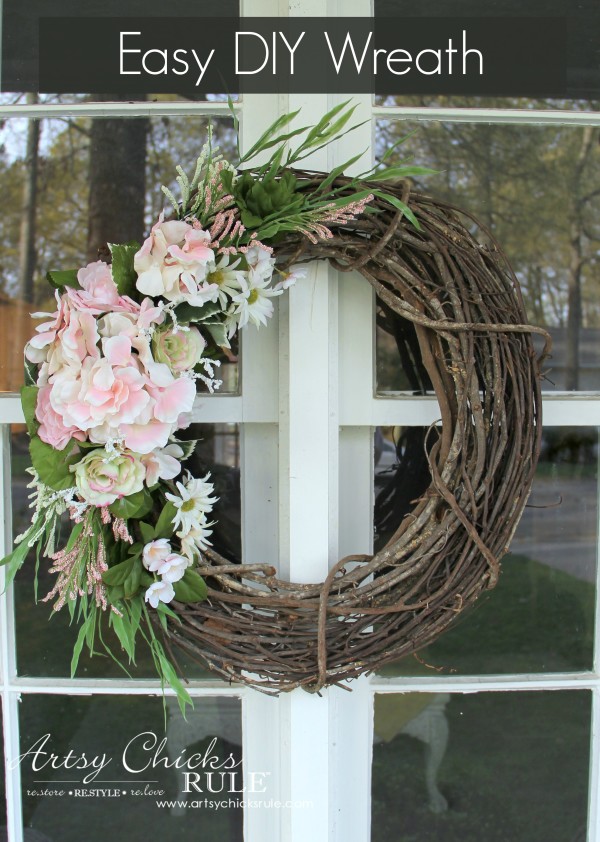 I shared how I created this simple DIY floral wreath using leftovers.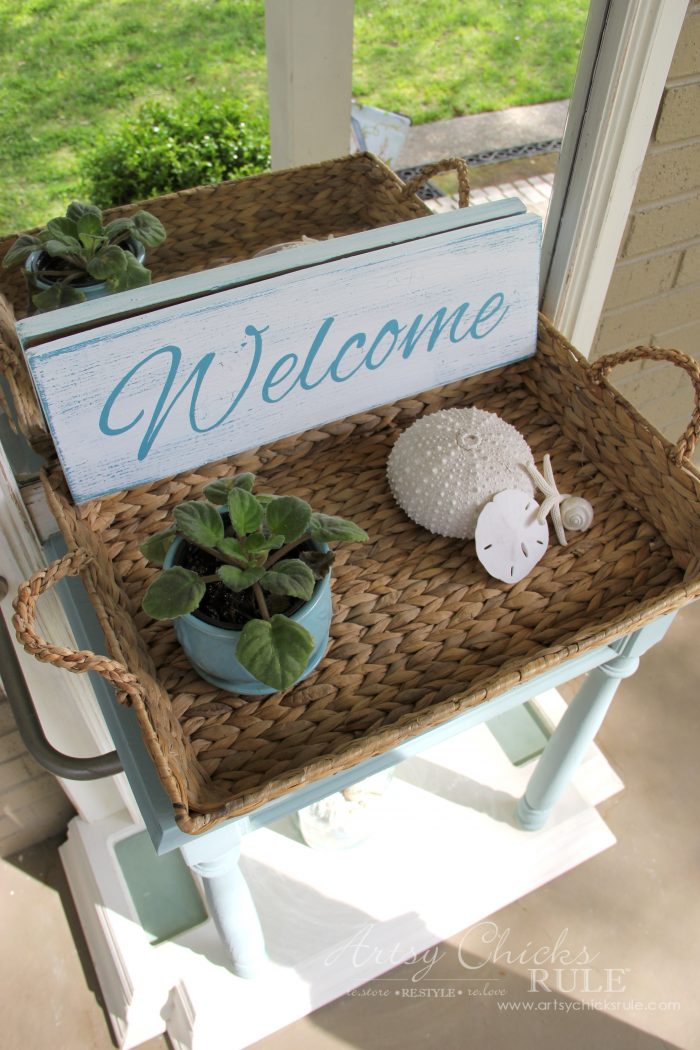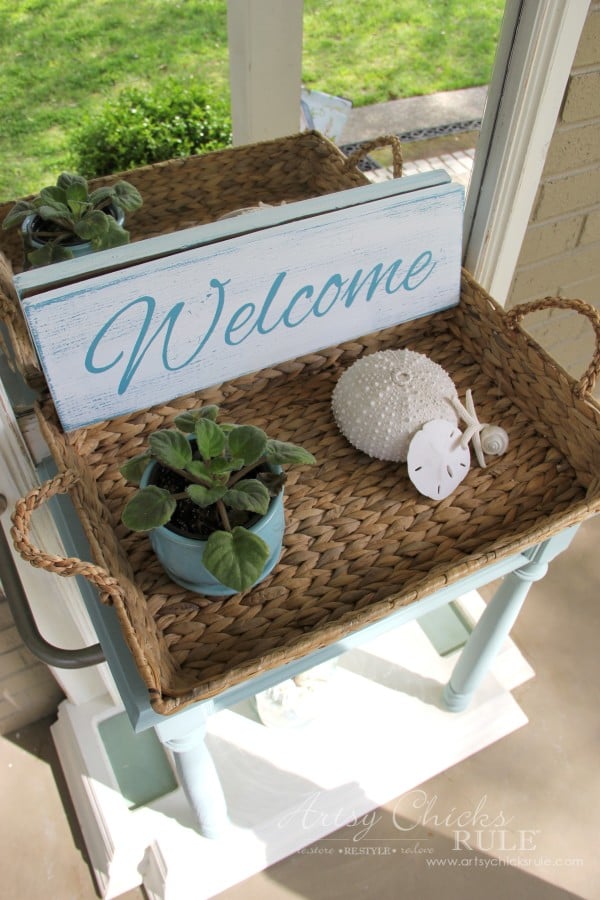 I created this "welcome" sign out of an old, dated wood sign I found at the thrift store.
Easy to follow tutorial!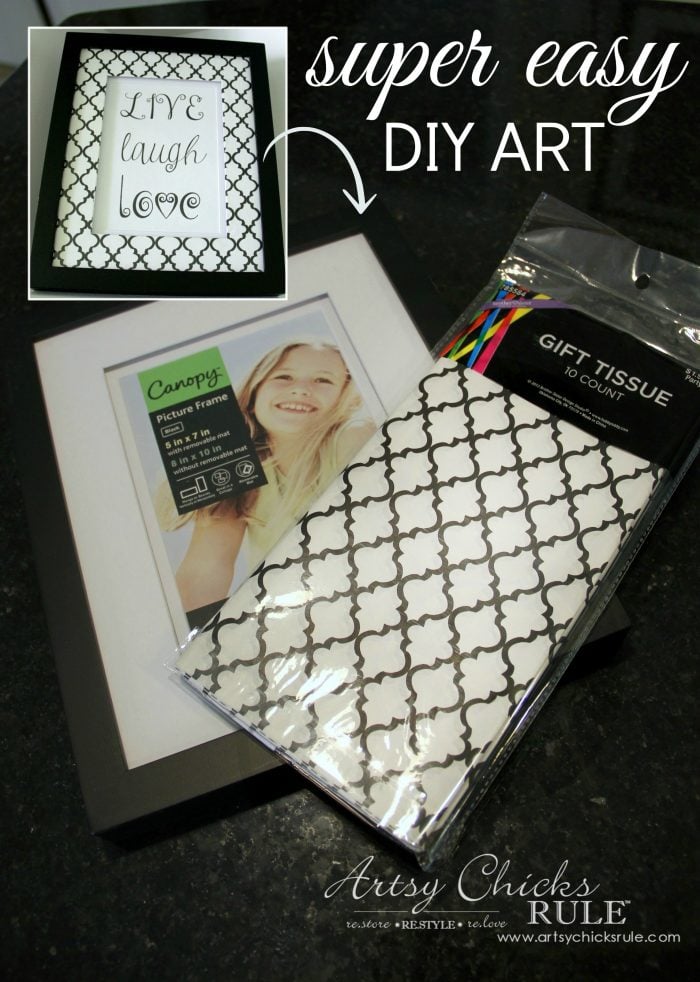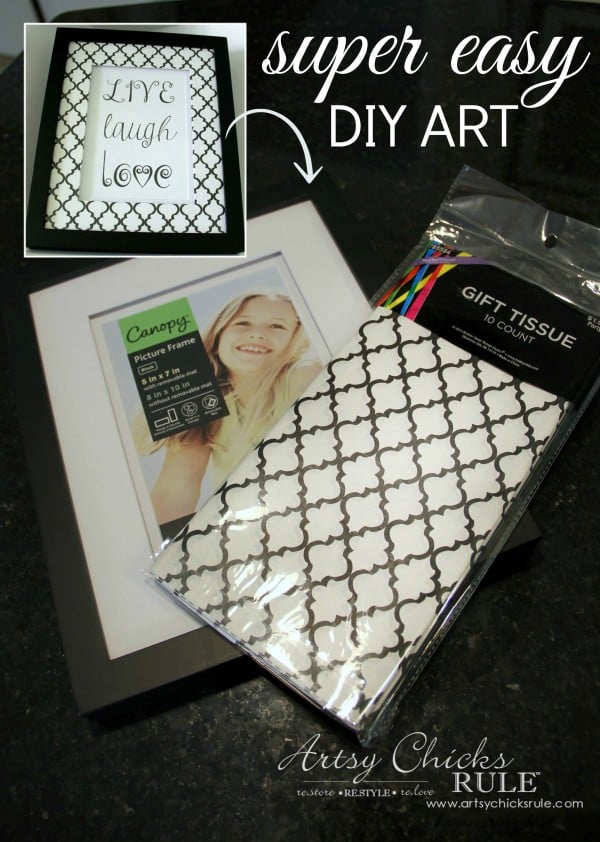 This easy DIY wall art was just one of the things I created with my swapped treasures in the "Home Treasure Swap with Porch".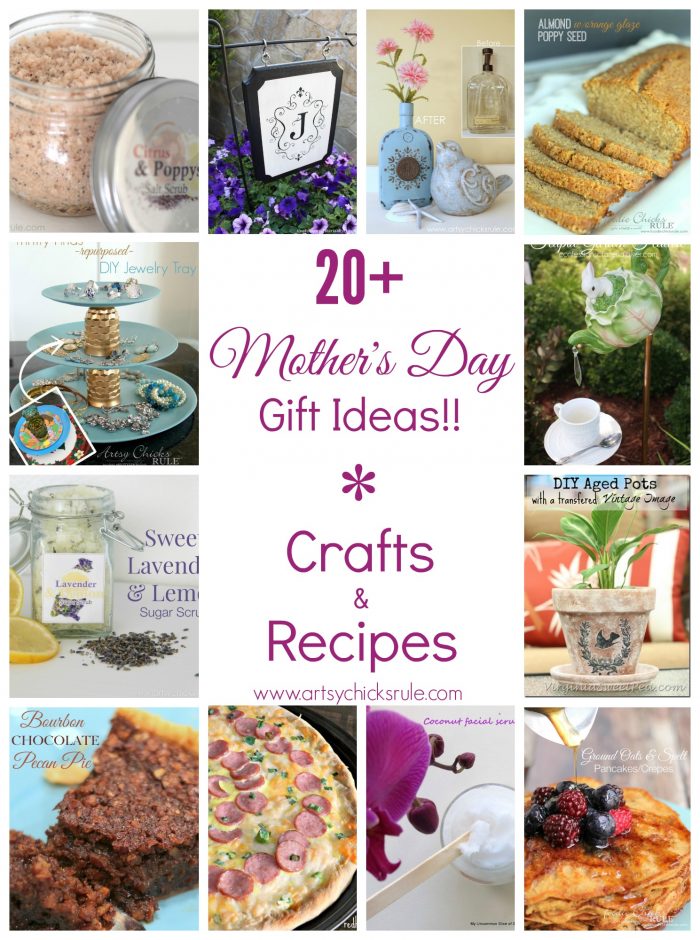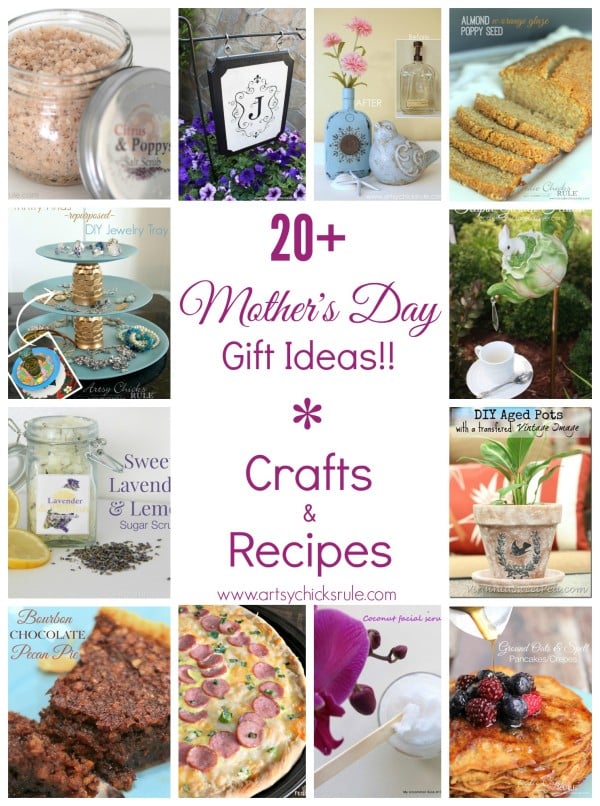 I rounded up 20+ Mother's Day Gift Ideas for inspiration.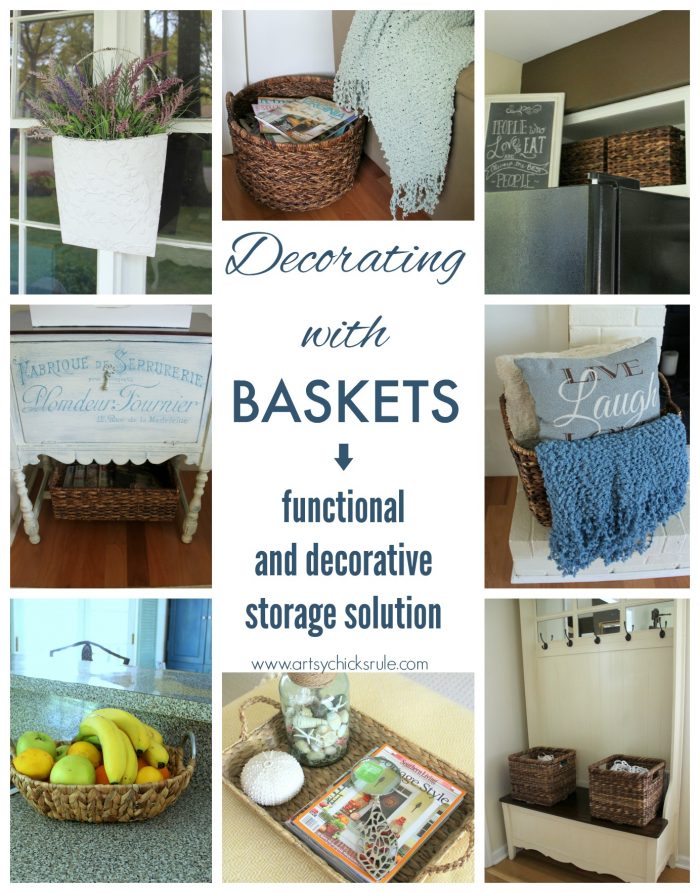 My friends and I shared how we use baskets in our home decor.
Mine are functional and a decorative storage solution.
Now for the food. :)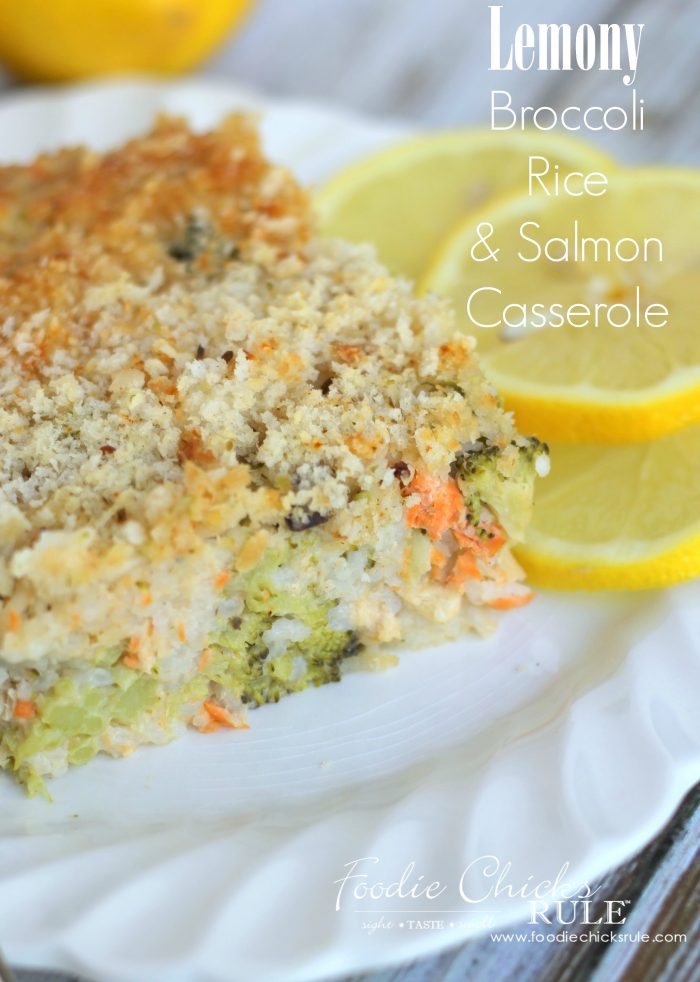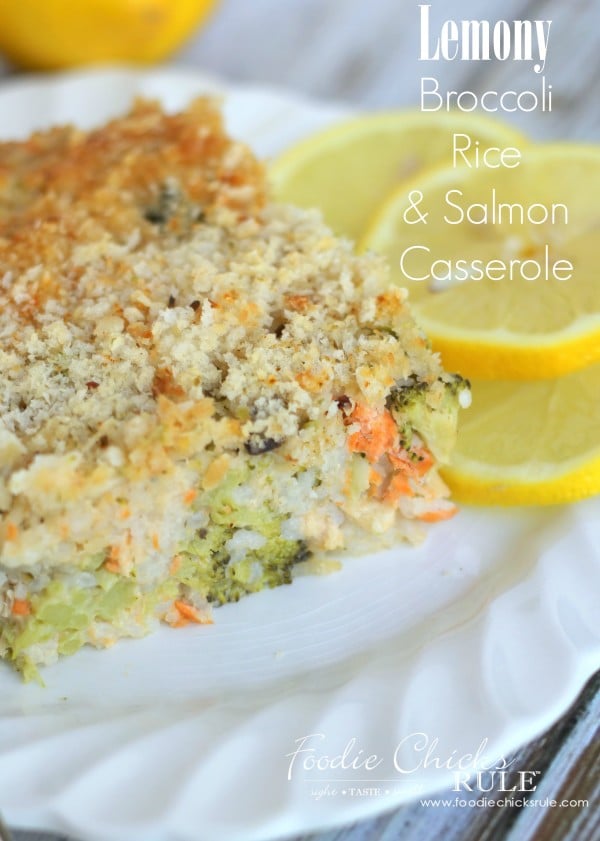 This is major comfort food here. It's fabulous.
We love it anyway! Hope you give this Lemony Broccoli Rice Casserole w/Salmon a try.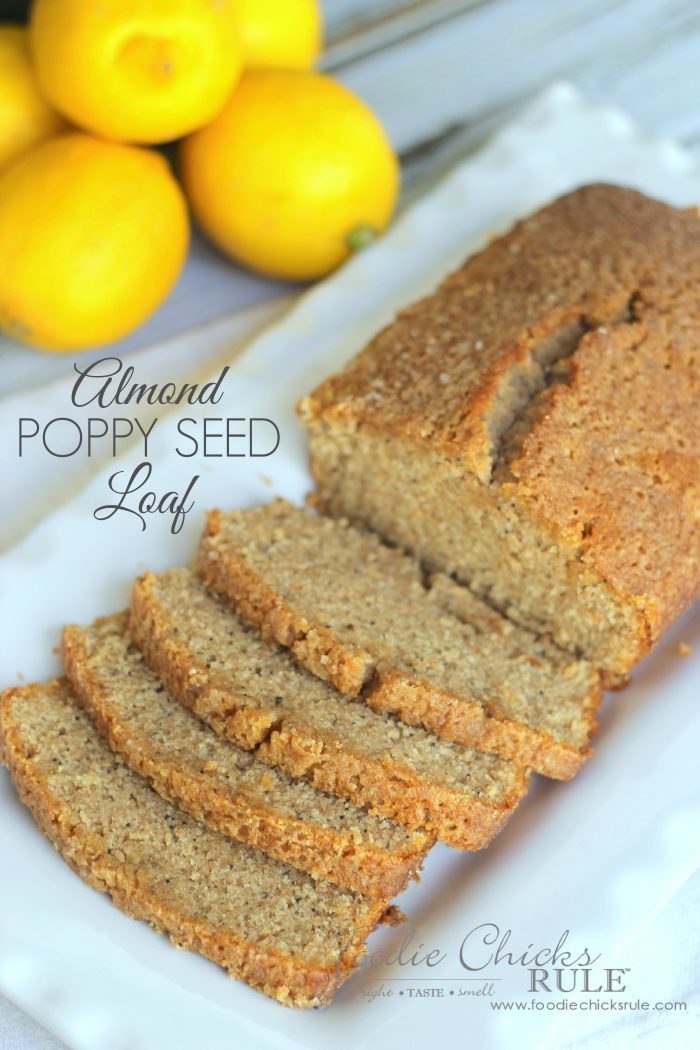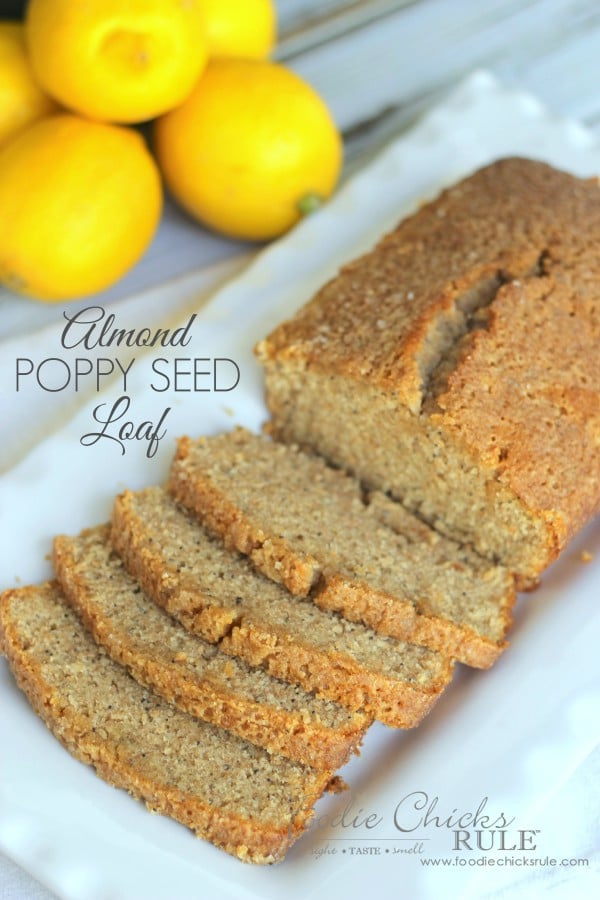 This Almond Poppy Seed Loaf w/Orange Glaze is DELICIOUS.
It may not look like much…but trust me, it is.
I did make it a tad healthier by using organic whole wheat flour which worked perfectly.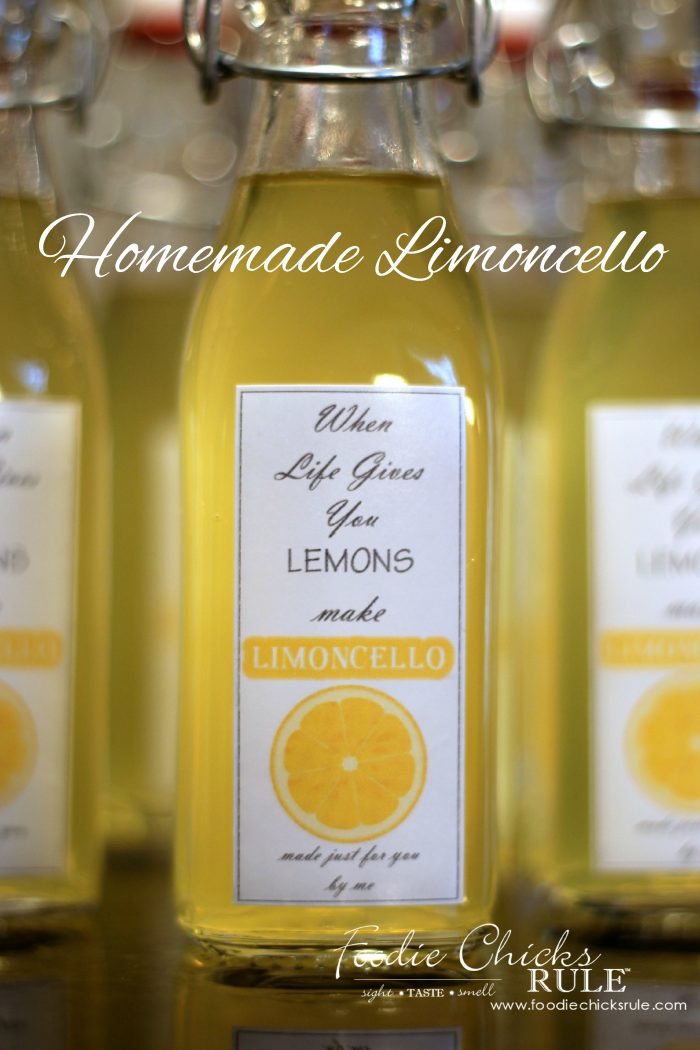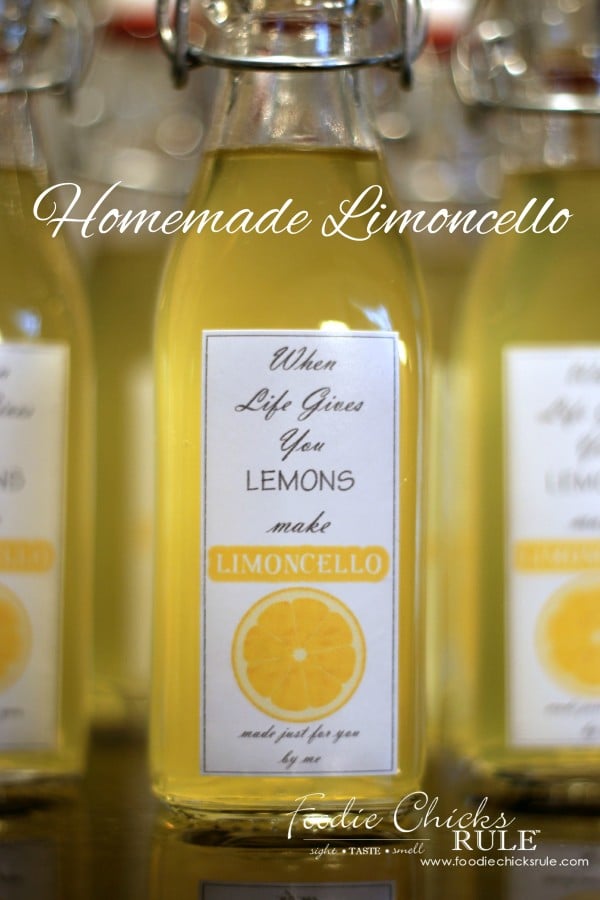 Homemade Limoncello. Yep….it's quite tasty but strong, so it's a sipper! ;)
And…it's actually VERY easy to make too.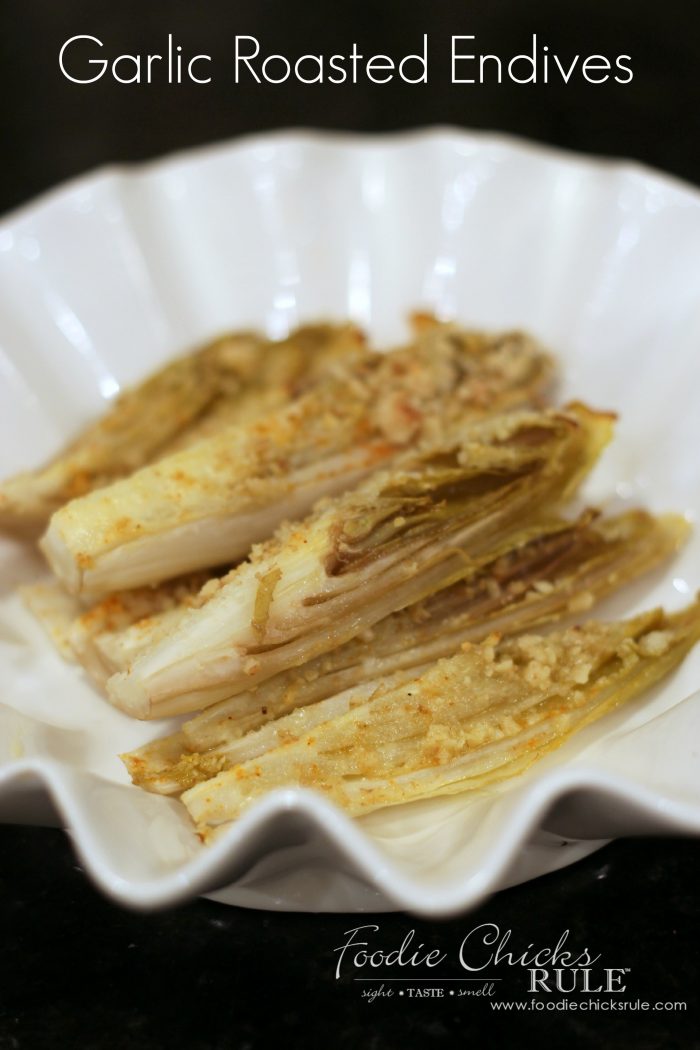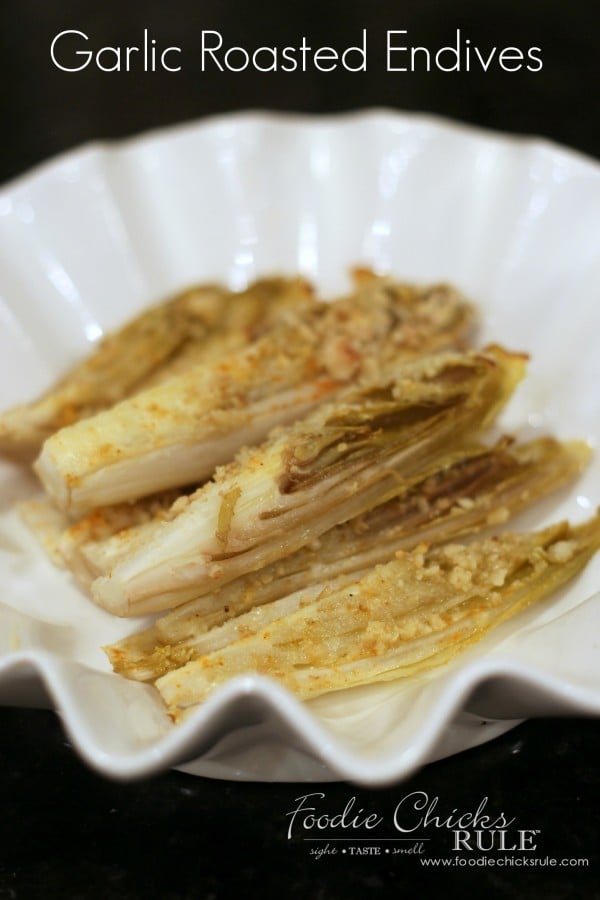 I love these Garlic Roasted Endives . They are so good! Hope you'll give 'em a try.
That's it for April!
I'm looking forward to sharing new projects (and recipes if you follow along over there) with you in May (I shared a new one today :) ).
I have lots of fun projects and recipes planned.
If you don't already subscribe to my food blog, I'd love for you to!
That way you won't miss any of the healthy (and sometimes not quite as healthy…I try!) recipes.
You can subscribe here for the food blog. :)
OH…and so sorry about the confusion on the GIVEAWAY the other day. Everyone who entered, is still entered. :)
And it will be posted again…hopefully by Wednesday! So be sure to stay tuned if you didn't enter yet!
You'll want to!
I also have a new piece of furniture I'll be sharing hopefully on Thursday.
It's a table I made over using Chalk Paint and PolyShades!
One of my favorite combos….until then you can check out these other projects I did with that same combo.
(click the photos to visit the posts)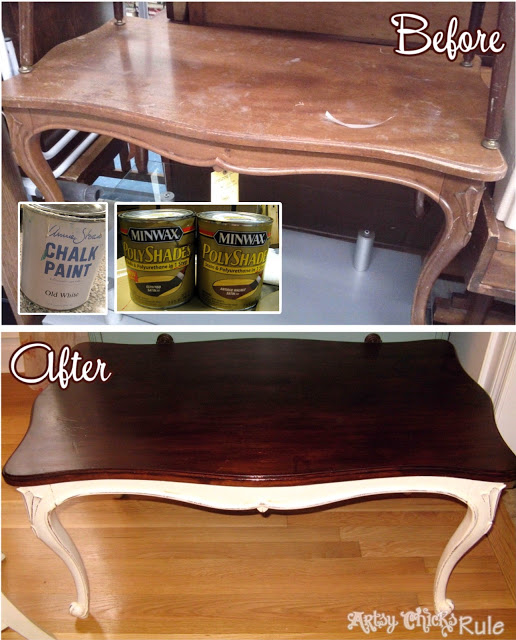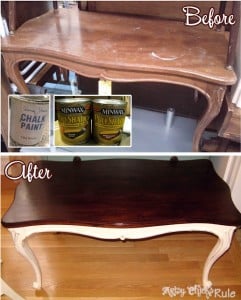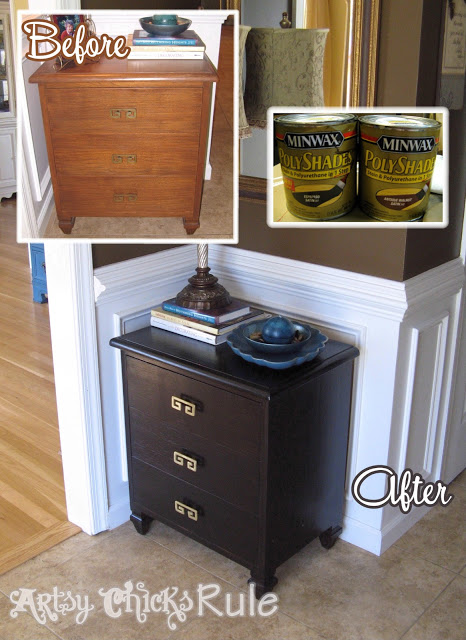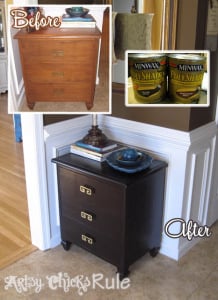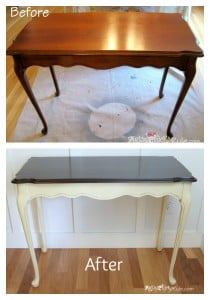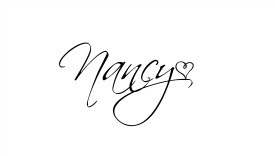 Follow along here! –> Instagram ~ Facebook ~ Pinterest