Best of 2015 (Artsy Chicks Rule Top Ten)
This post may contain affiliate links. Please see disclosures here.
Happy (almost!) New Year my wonderful friends! :)
I hope you all had a wonderful holiday season so far. It's just amazing to me how fast times pass these days.
I think it's just the nature of our lifestyles at this point. Everyone is just go, go, go it seems.
Some days I just want to move out to the country, on a farm, get a bunch of animals and …. breathe.
That sounds more and more wonderful to me each and every day!
Sorry, got off on a bit of a tangent! ;)
So as the year wraps up, I always like to do a post featuring the best of 2015 (aka the top ten posts).
These are posts that readers and others out in internet land have deemed at my top posts.
They are the most visited for 2015, etc.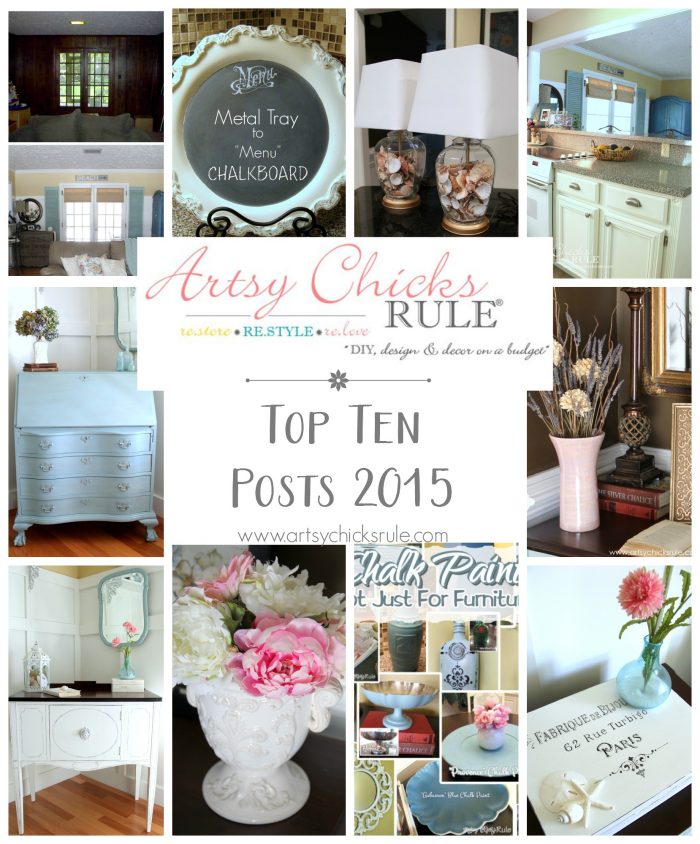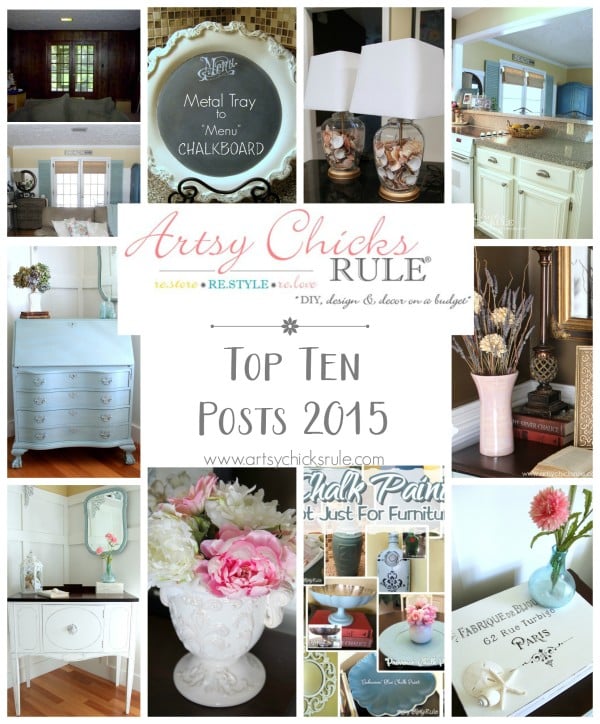 It's fun to see which ones they are each year!
I will start at the bottom and work my way to number 1.
NUMBER 10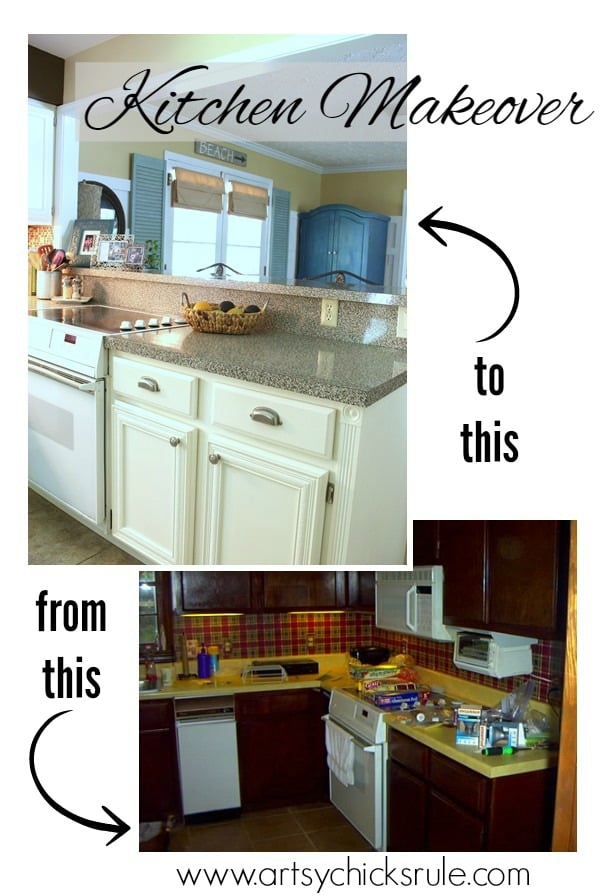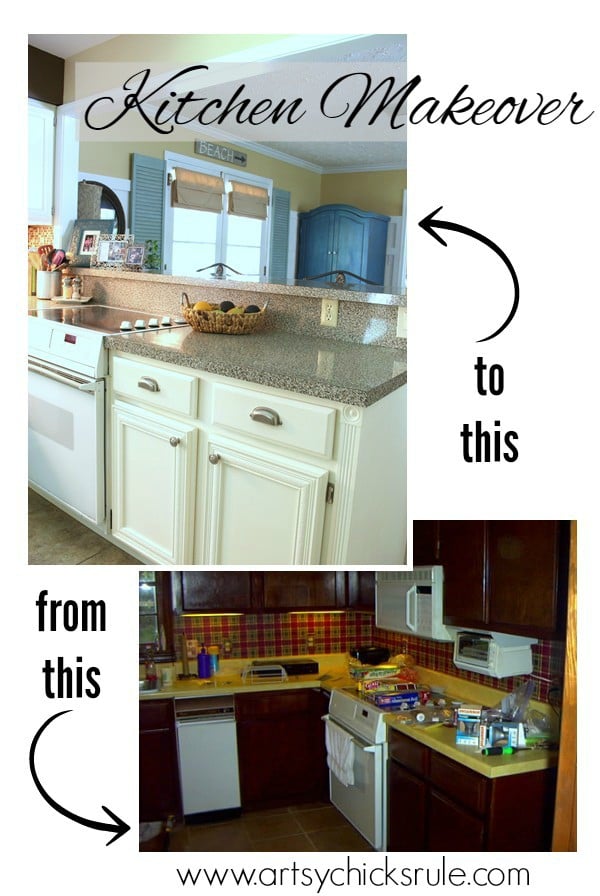 Our kitchen remodel done over a span of 10 years.
You can read all about it and how we did it on a MAJOR budget here.
NUMBER 9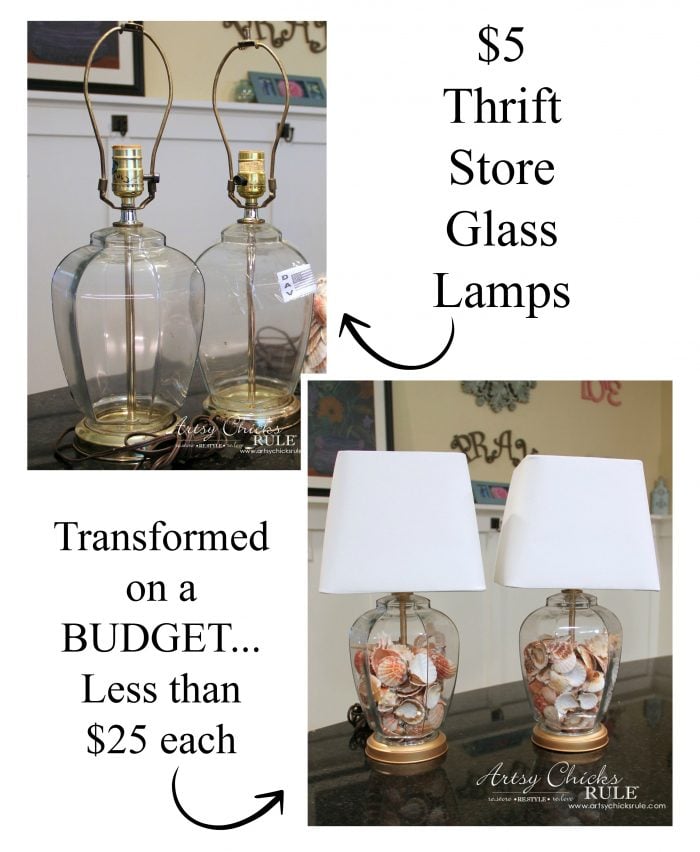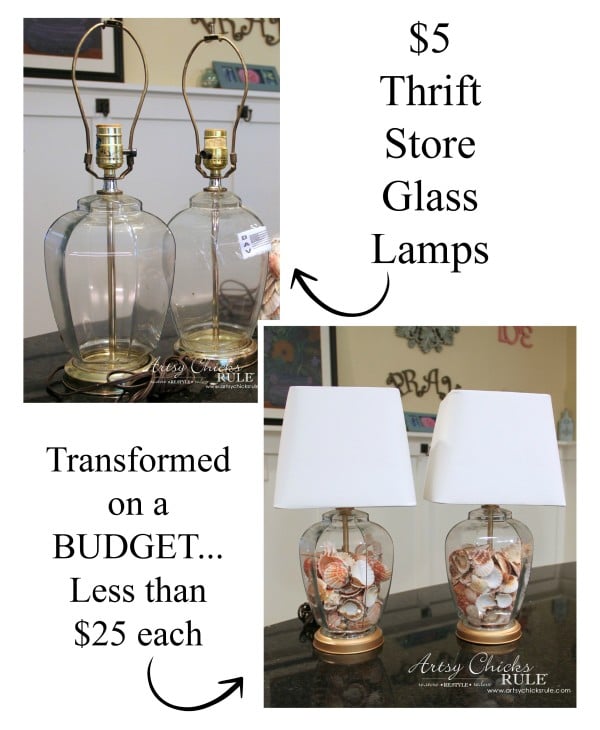 These thrift store lamps that were a bargain with a capitol B!
Visit here to see what I did to make them look like brand new.
NUMBER 8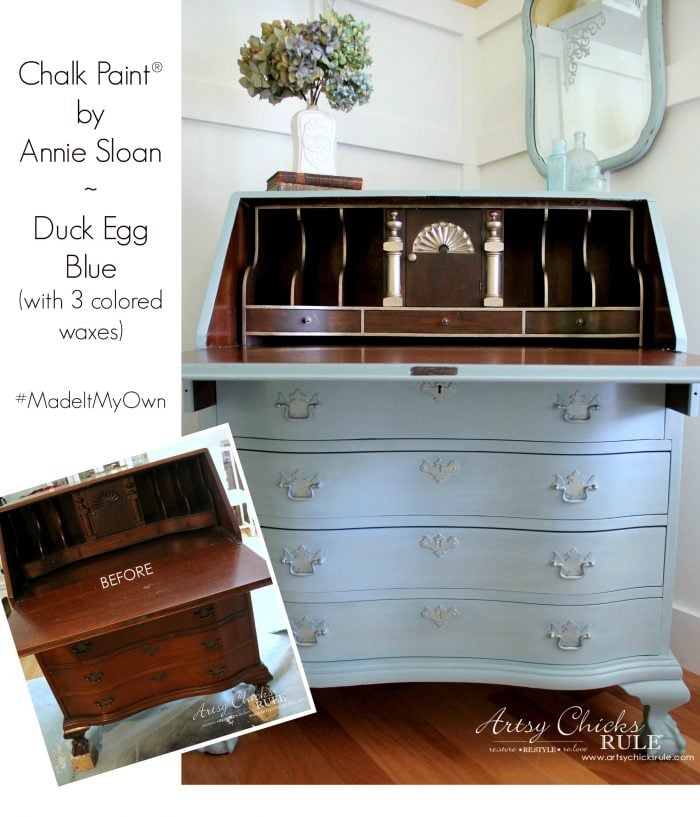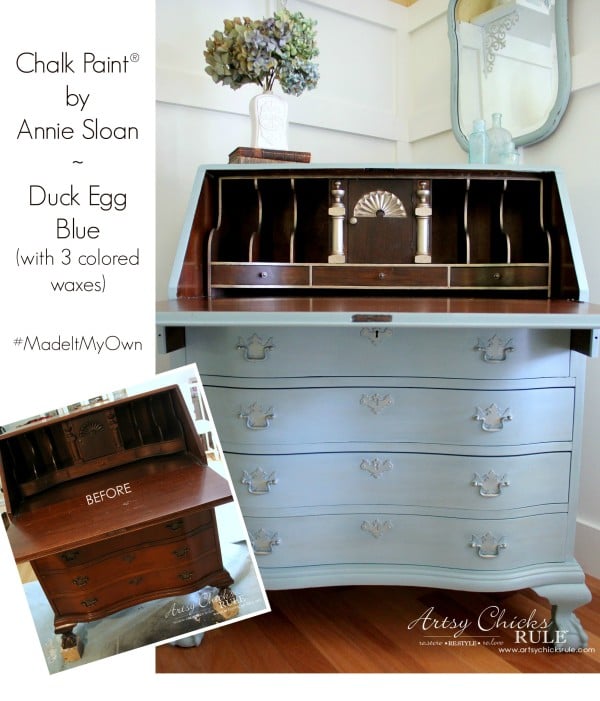 My beloved secretary desk. I just could not part with this one!!
No way.
She is still in my home and will remain so. Click here to see all the details on this special paint job I gave her.
NUMBER 7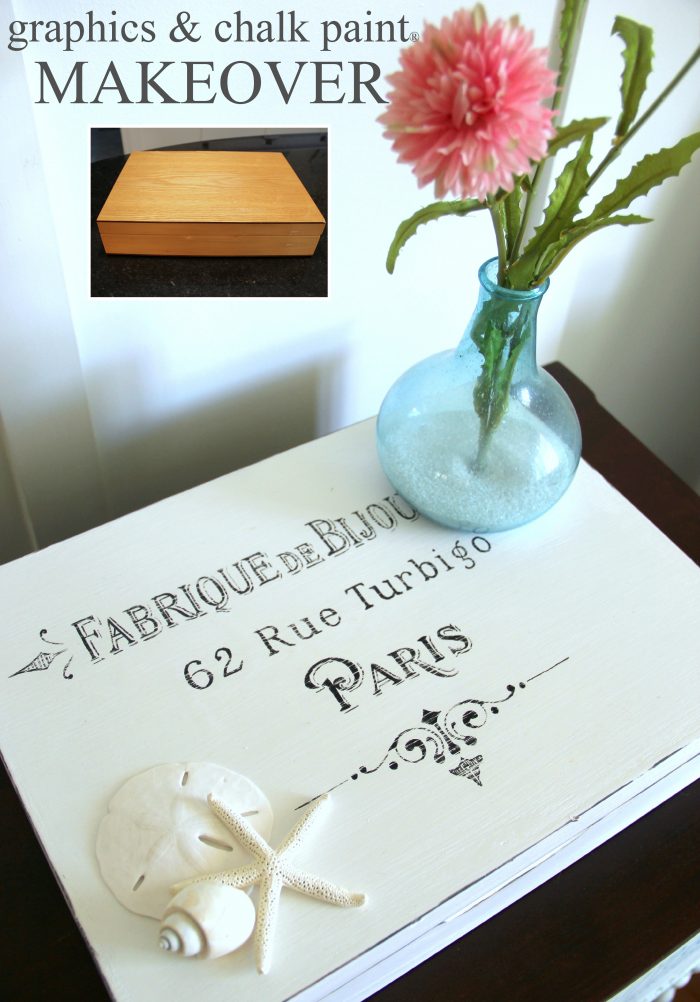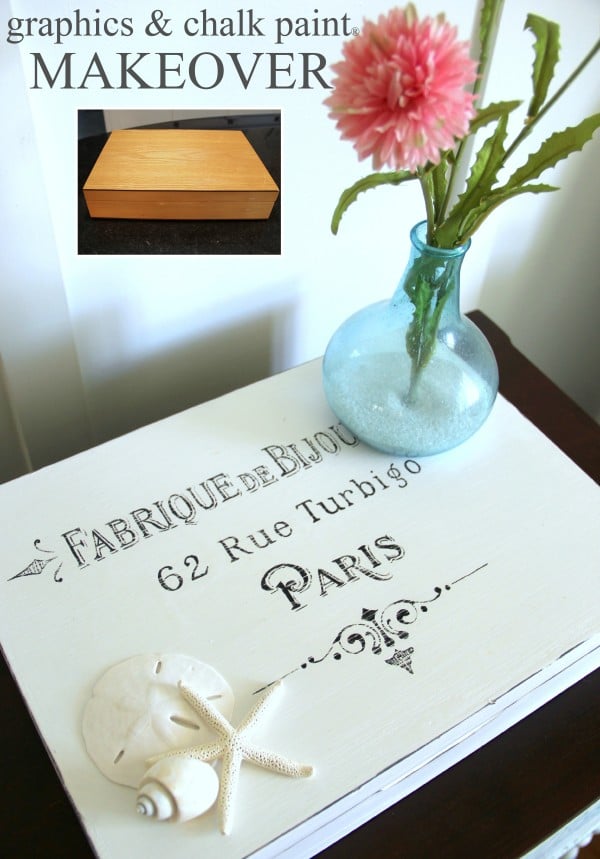 I just love these little flatware boxes that are in abundance at the thrift stores.
They can be made over and used for so many things. You can see the details here.
Here's two more I've done here and here.
NUMBER 6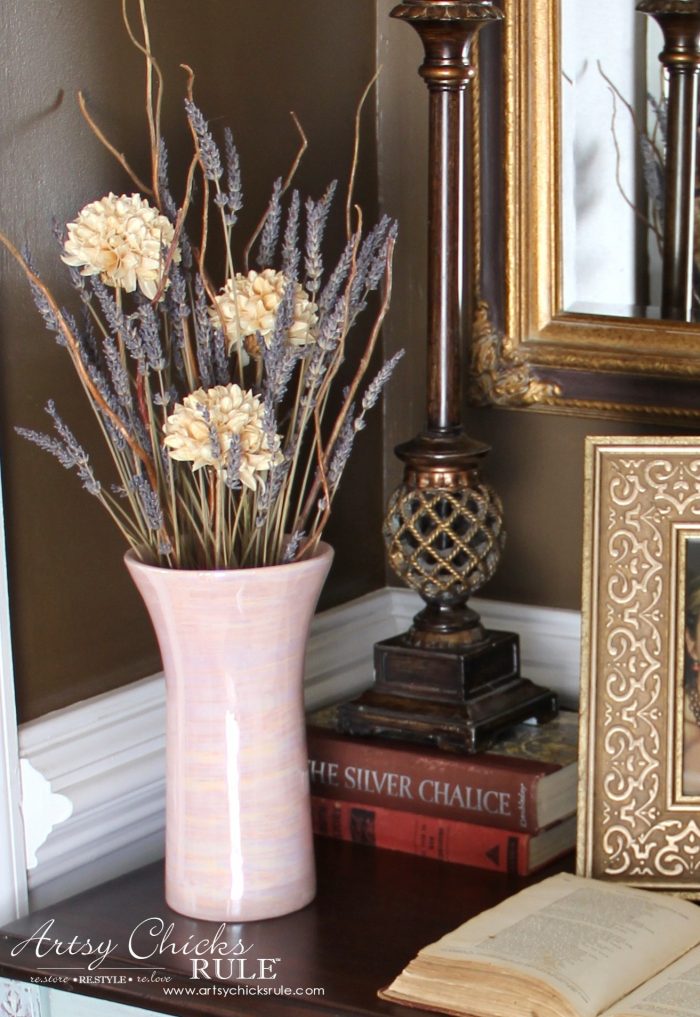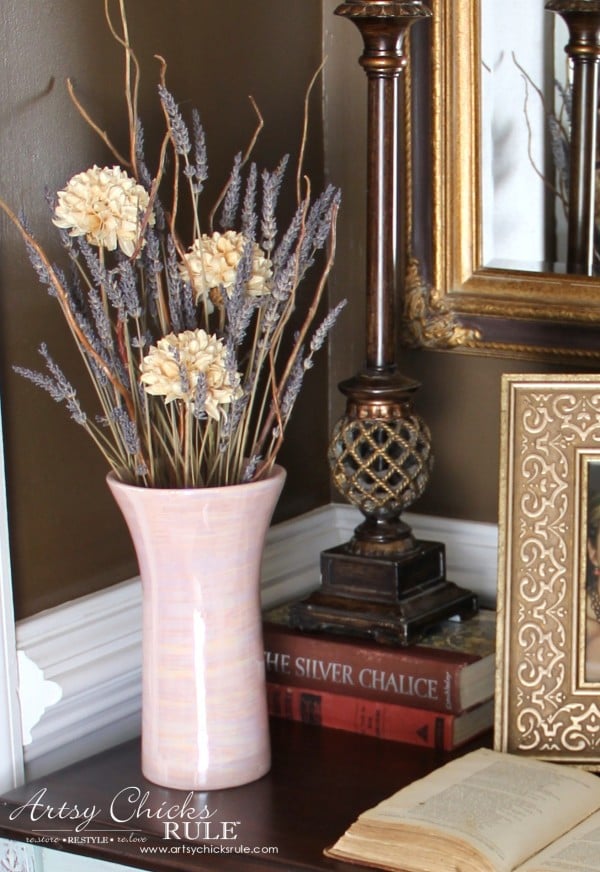 One of our decorating challenges. We do these every month and even have a Facebook group (come join!) dedicated to it.
You can see more about this challenge here.
NUMBER 5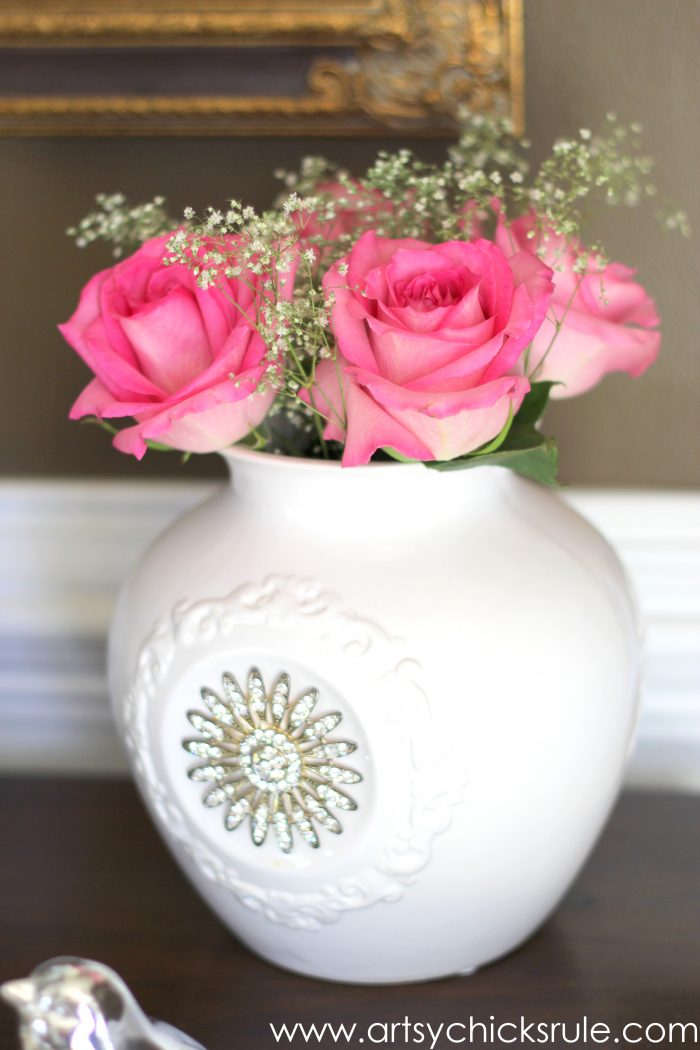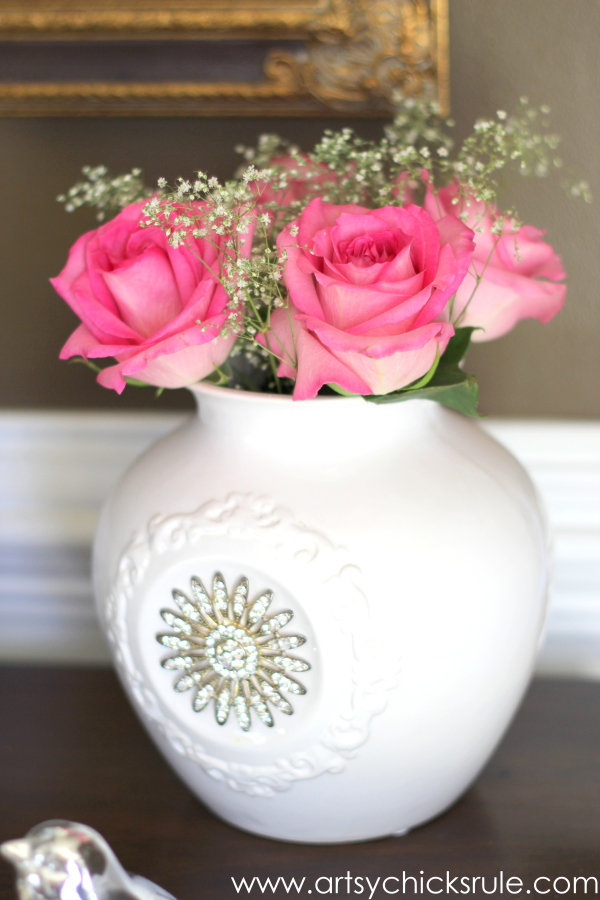 And the first post in that decorating series here.
NUMBER 4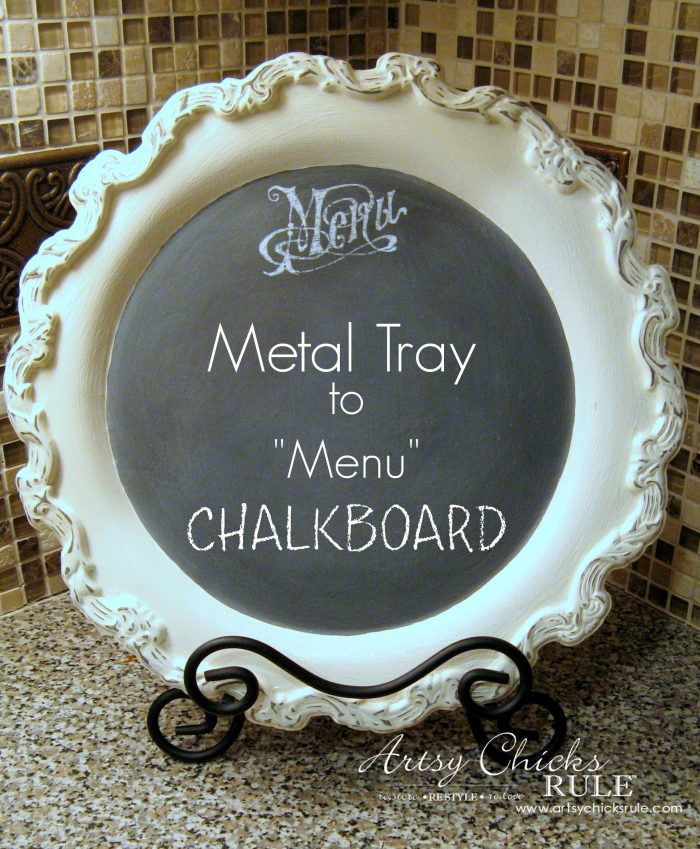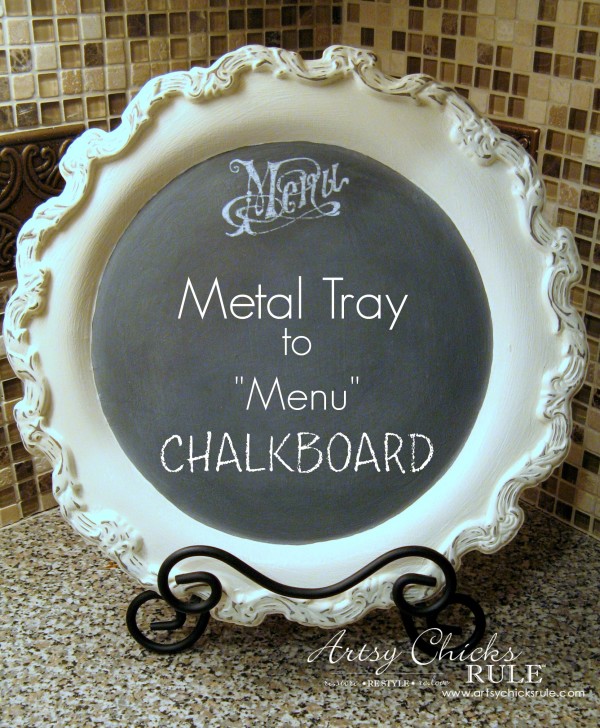 Thrift store metal tray made into a MENU chalkboard. So easy!
See it here.
NUMBER 3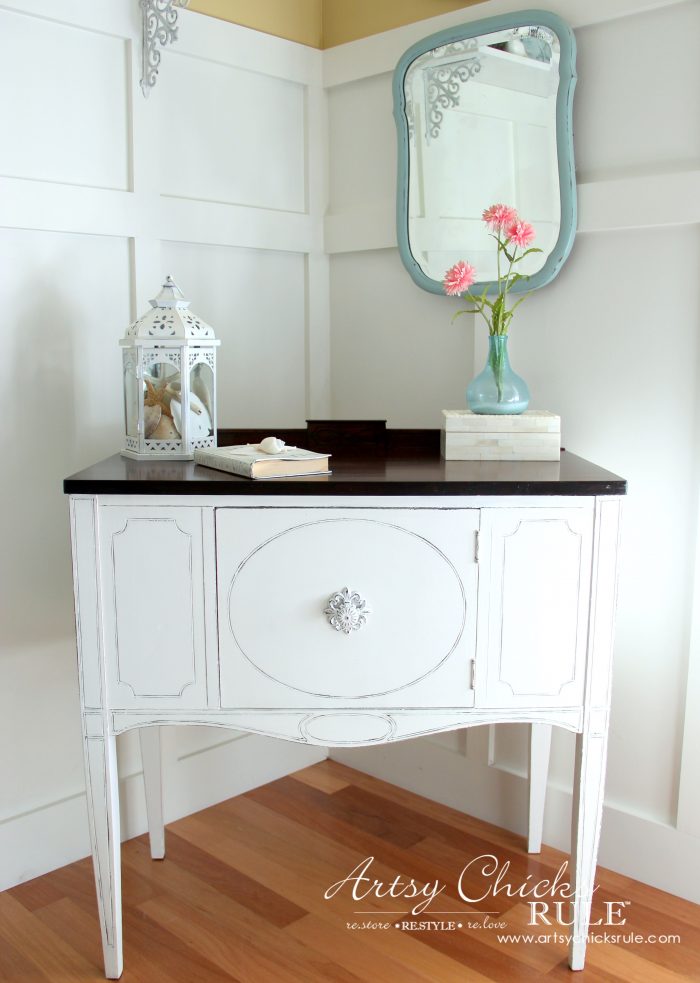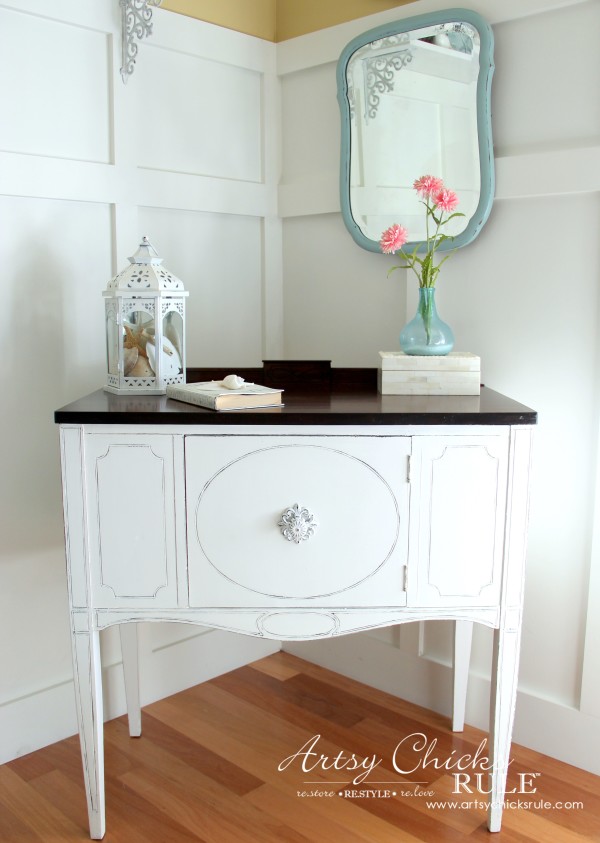 Loved this sideboard. It's even got a pretty Aubusson Blue interior.
See the inside and the before here.
NUMBER 2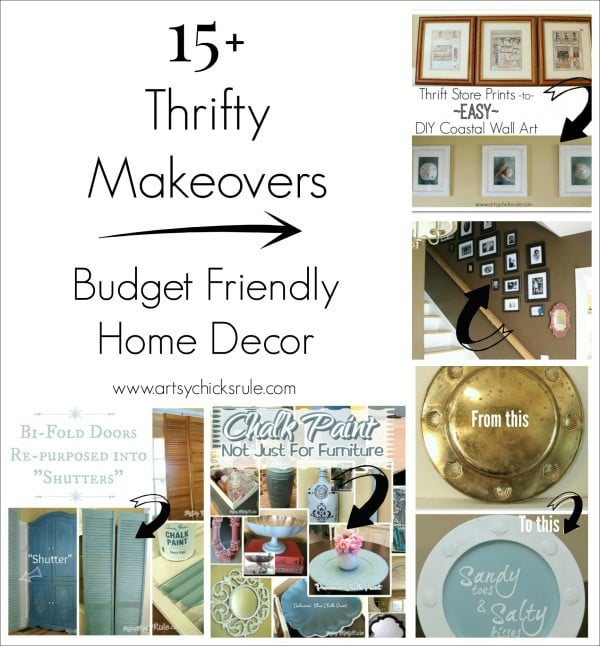 A round up of thrifty finds I created makeovers for. Budget friendly decor ideas!
See them all here.
And here is the NUMBER 1, most viewed post of 2015.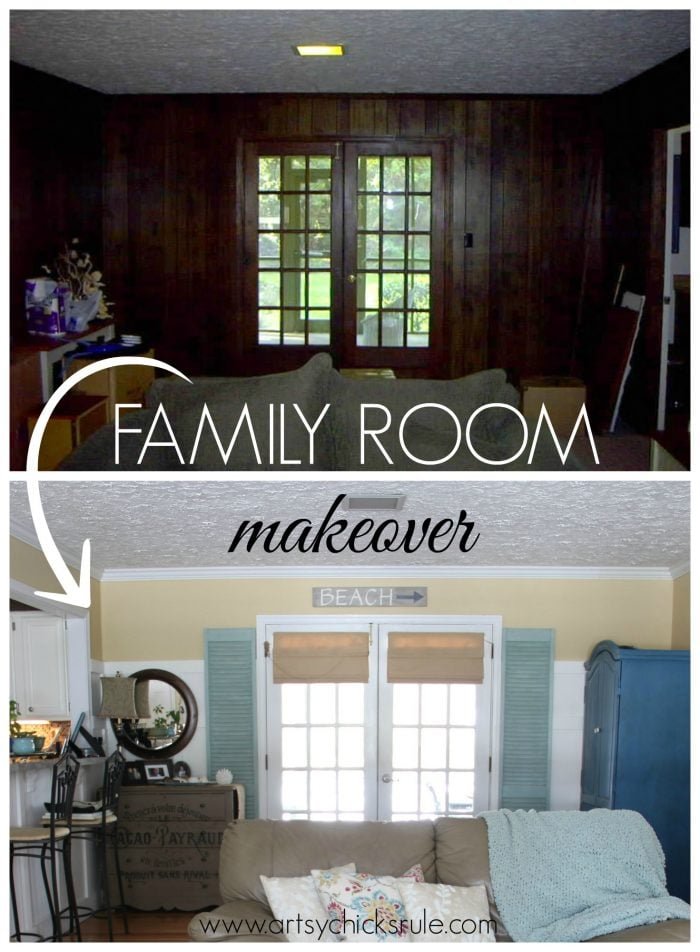 The family room makeover. AKA…. THE CAVE. Ugh!
So, so, so very happy it no longer looks like one!
To see everything we've done, and more before and after photos in there, click here.
I hope you enjoyed revisiting the top ten for the year. It's fun to see which posts/projects were the most interesting.
I'll see you guys in the new year with all kinds of info and tutorials on the things I've recently completed and shared with you.
I wish all of you a blessed and safe New Year's Eve….and a blessed and wonderful, brand new 2016!! :)
xoxo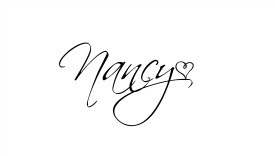 Now here's some other great Top Ten Posts of 2015 from some blogging friends for you to check out…
Domestically Speaking | Cupcakes and Crinoline |Our Southern Home
My Uncommon Slice of Suburbia | Yesterday on Tuesday | Mad in Crafts
Petticoat Junktion | Roots North and South | DIY180
Inspiration for Moms | Restoration Redoux | Create & Babble
2 Bees in a Pod | Garden Matter | Artsy Chicks Rule
Cottage at the Crossroads | Confessions of a Serial Do-it-Yourselfer | Sweet Pea
Plum Doodles | What Meegan Makes | Clean and Scentsible
Hunt & Host | Brandywine Cottage | Day to Day Adventures
Follow along! –> Instagram ~ Facebook ~ Pinterest ~ Bloglovin