Our Simple Christmas Home 2021
This post may contain affiliate links. Please see disclosures here.
Hello beautiful friends!
Christmas is days away and we are probably all bustling to get all the things done. But…it's almost time to settle down and just relax and enjoy the season.
Today I thought I would share our "simple Christmas home" with you.
Simple, because it's been a year, right? And a very challenging last few months around here so I didn't really feel like decorating like I normally do.
I felt like I really needed to keep it simple…and so I did!
I do miss having my 3-4 trees up but one will definitely do. One was all I ever used to have before I began my blog anyway.
I literally did all of this decorating in one evening. Then once my son was home from school, we put the ornaments on the tree a few days later.
And done! Oh so simple and relaxed. It feels like "less is more" in more ways than one. :)
I hope you enjoy a peek inside our home this holiday season.
Welcome to our home…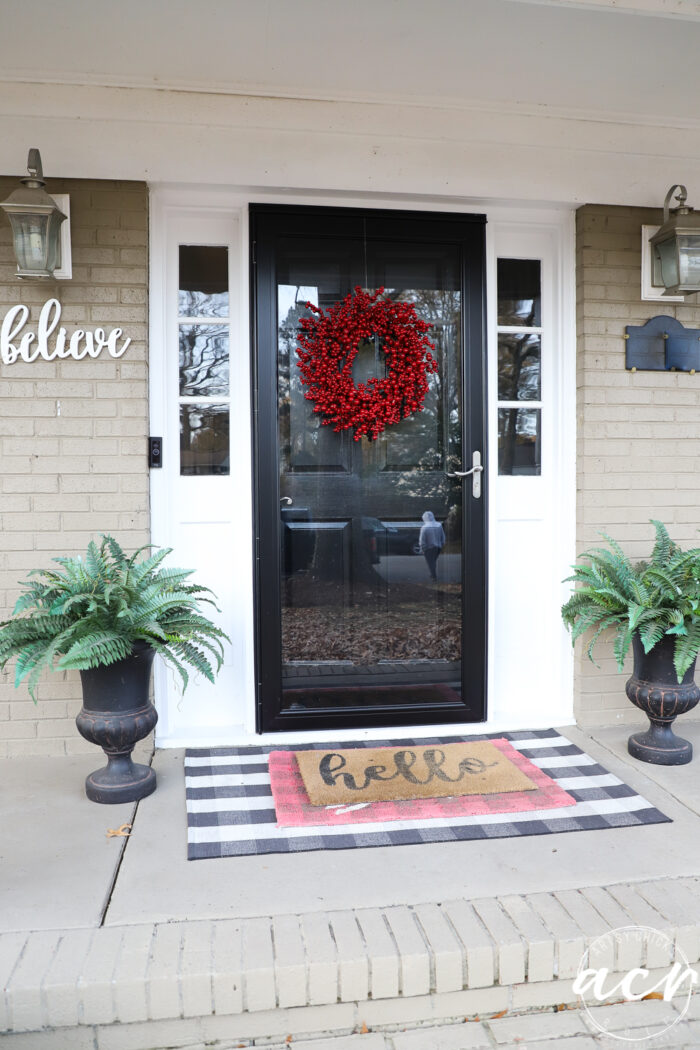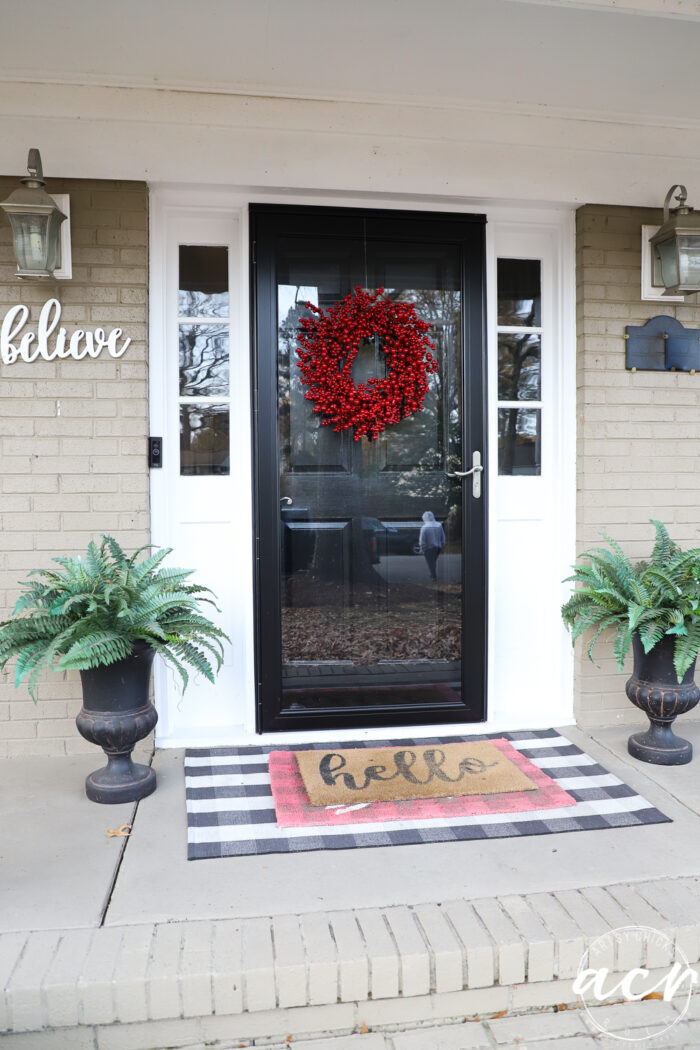 Just a few things outside.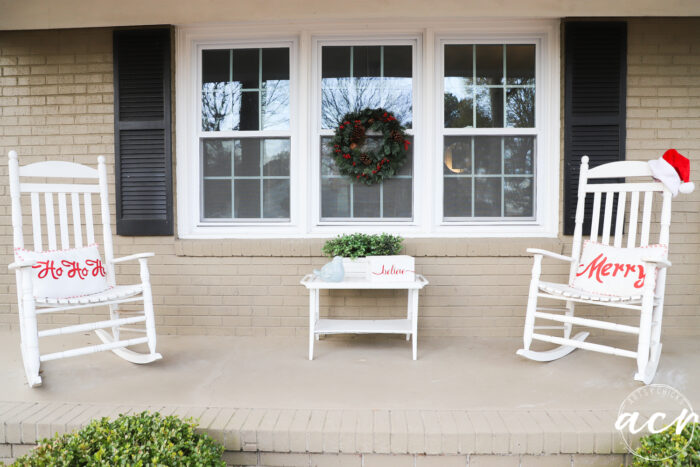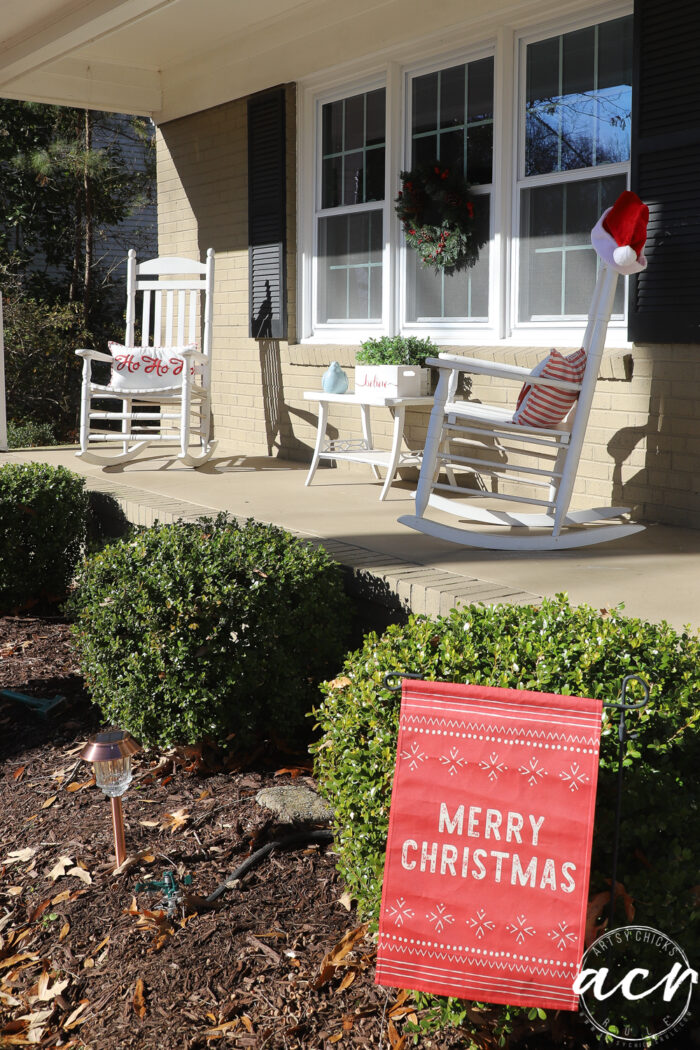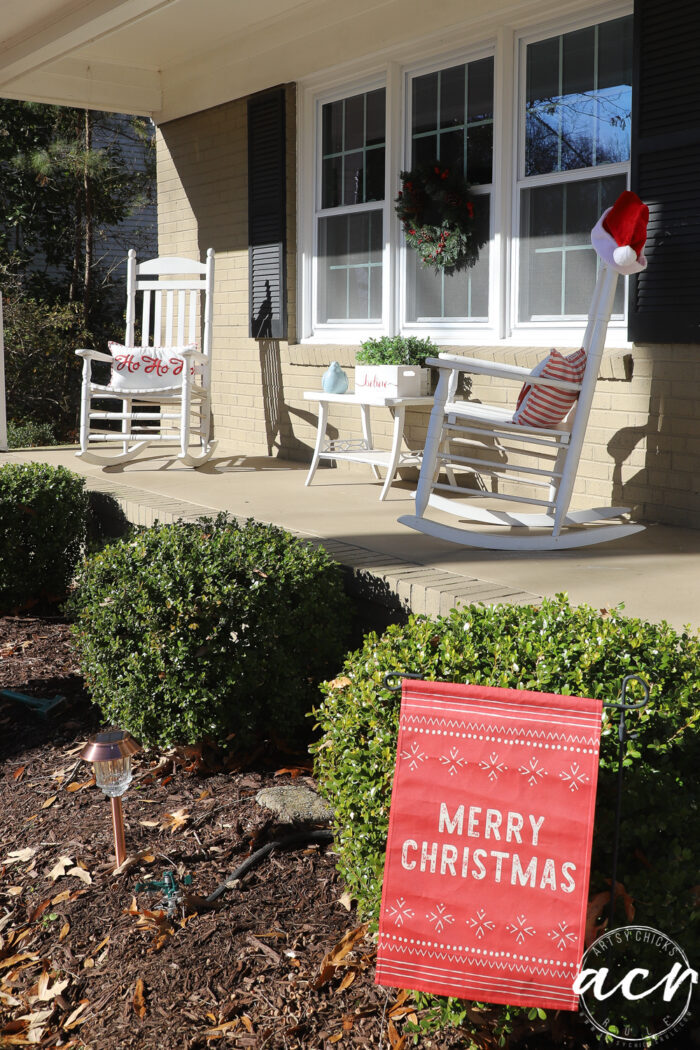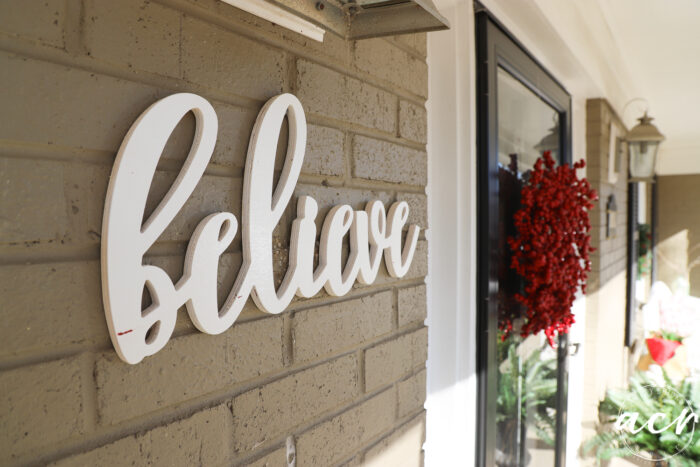 Step on inside to the foyer…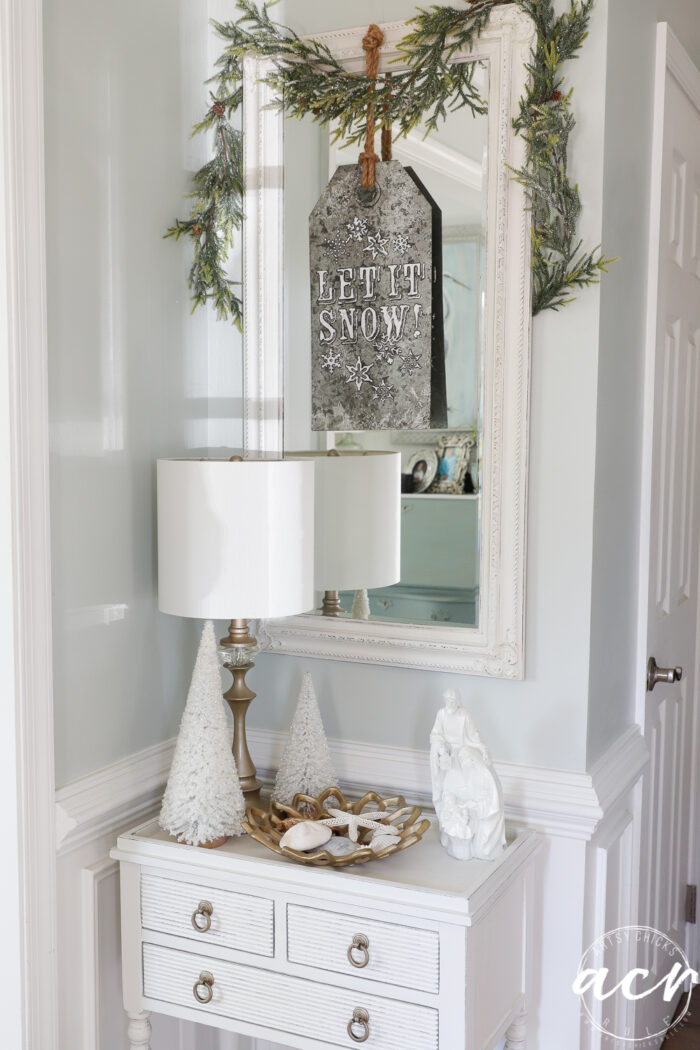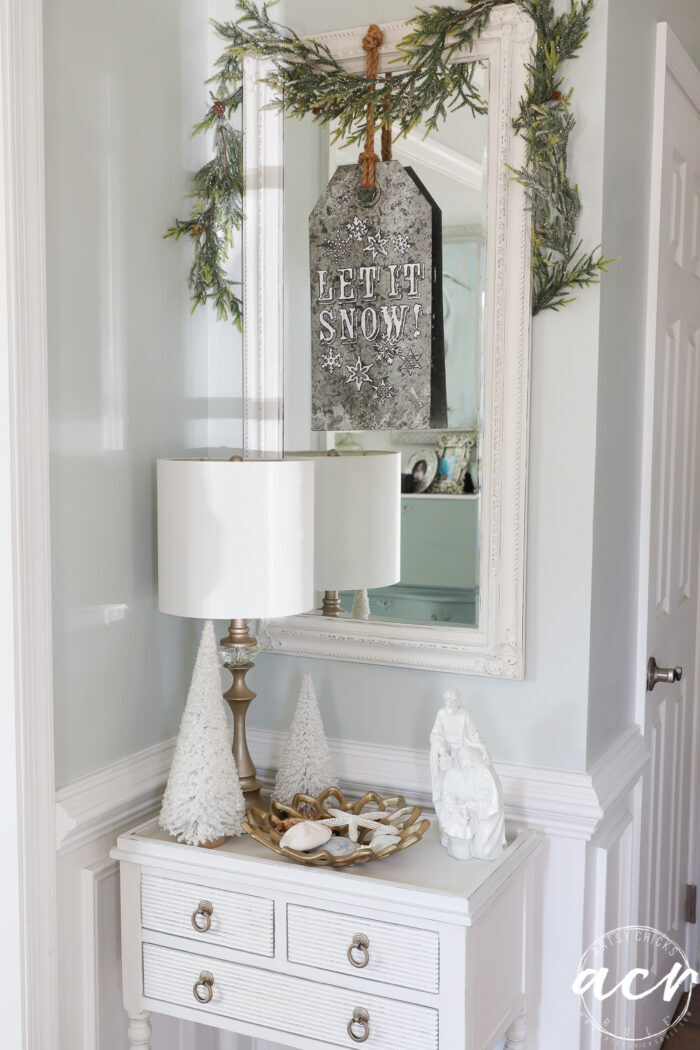 This sweet nativity greets you at the door to remind you what the real reason for the season is.
And it's a thrifty find from a past year that I painted white.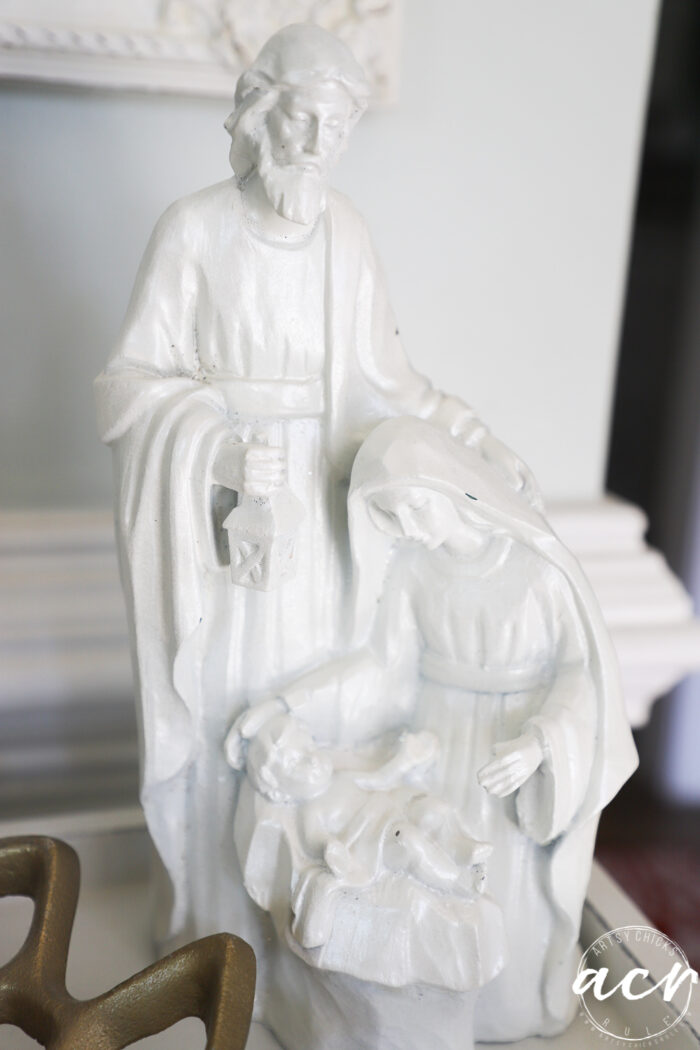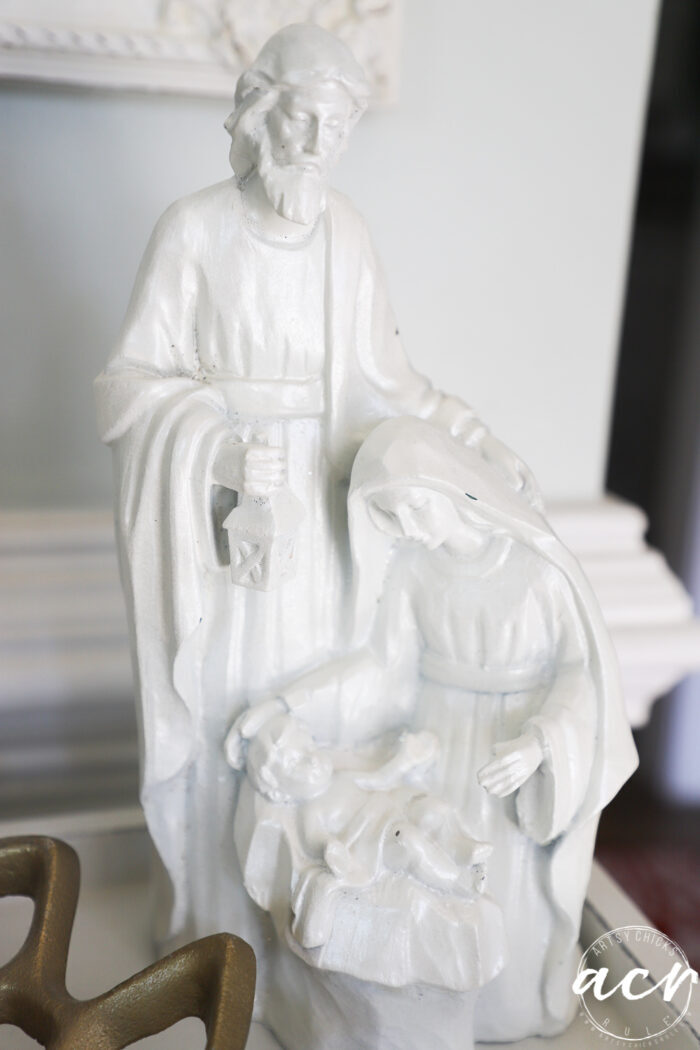 My pretty blue dresser all ready for the holidays…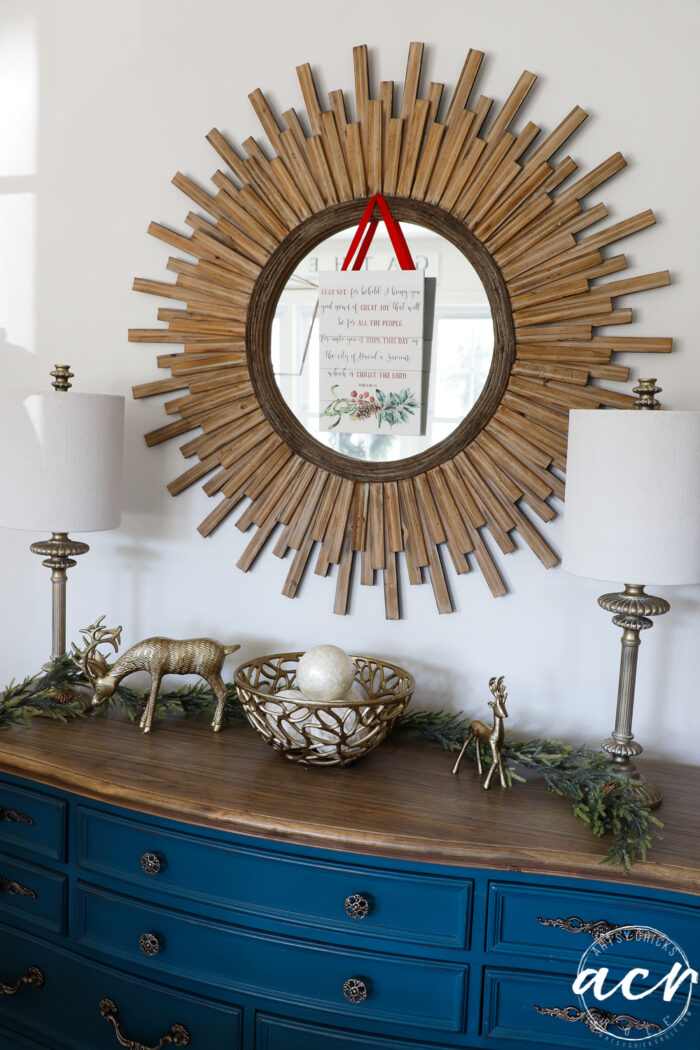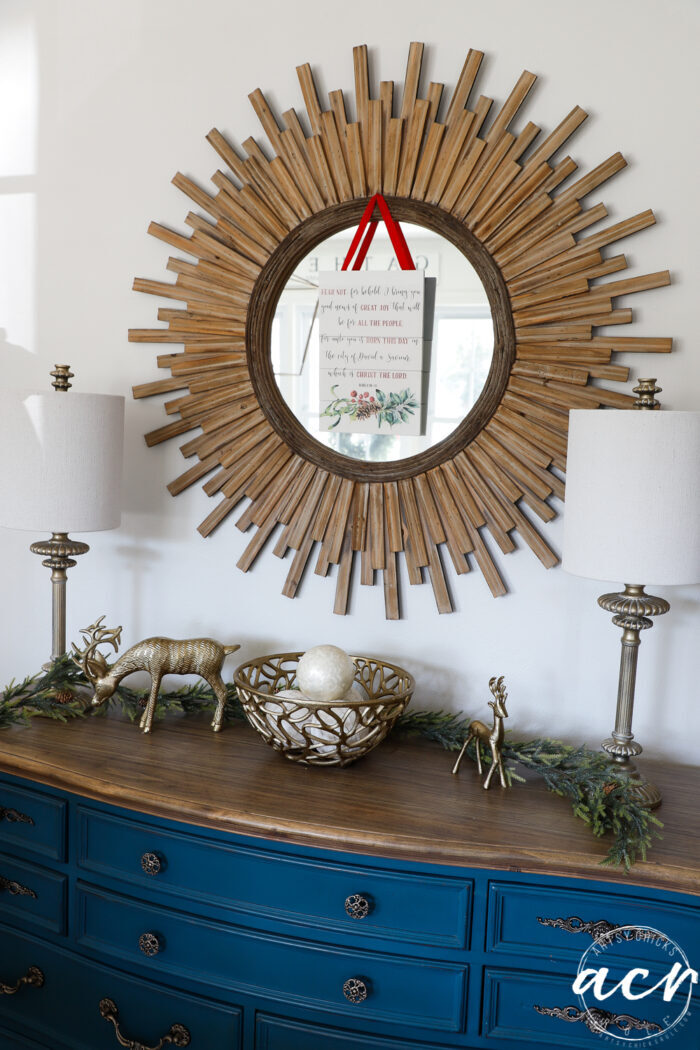 And the free printable/project I shared recently…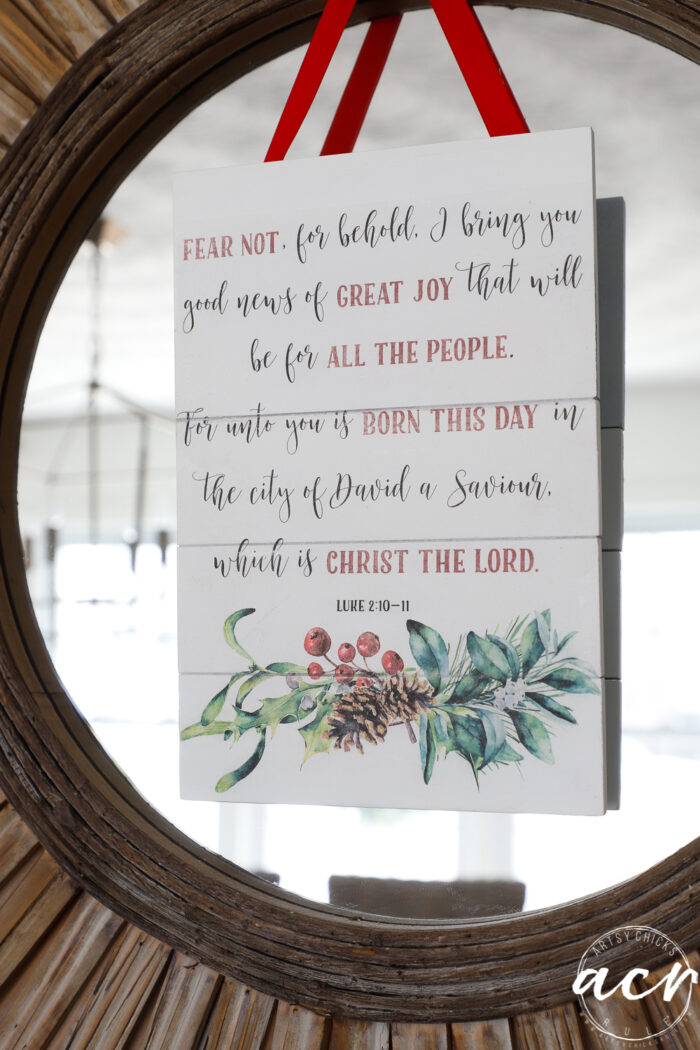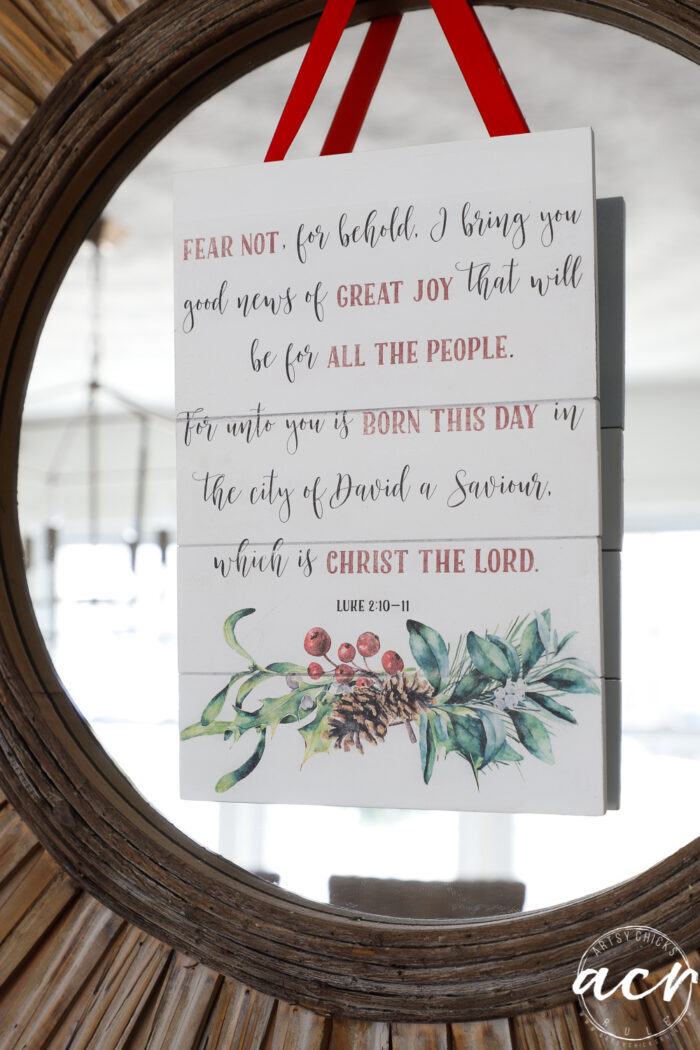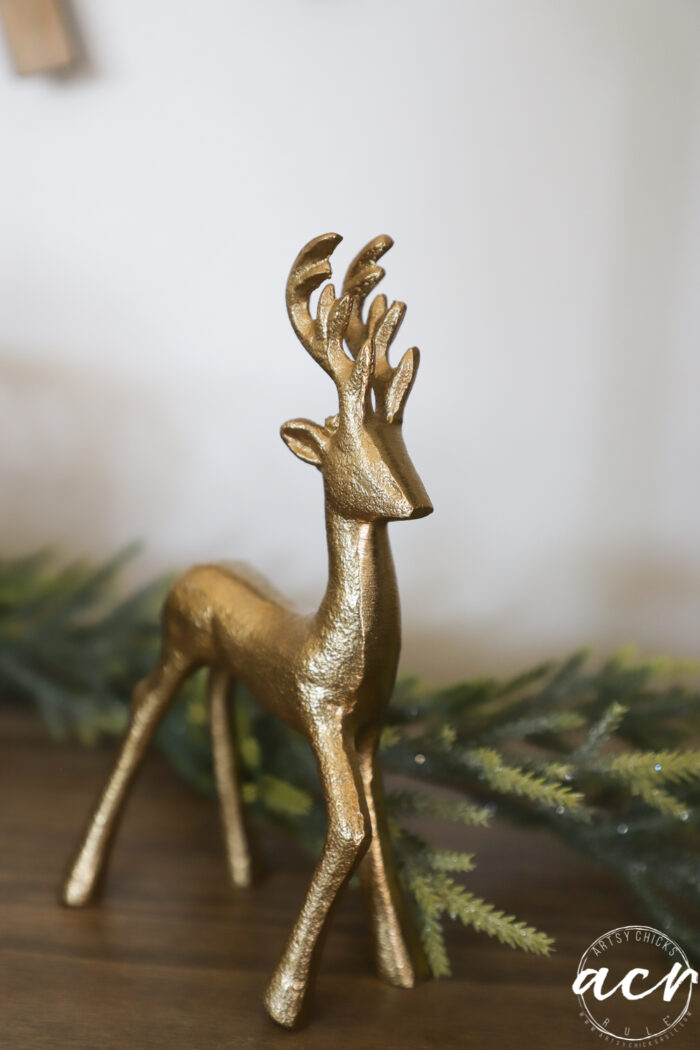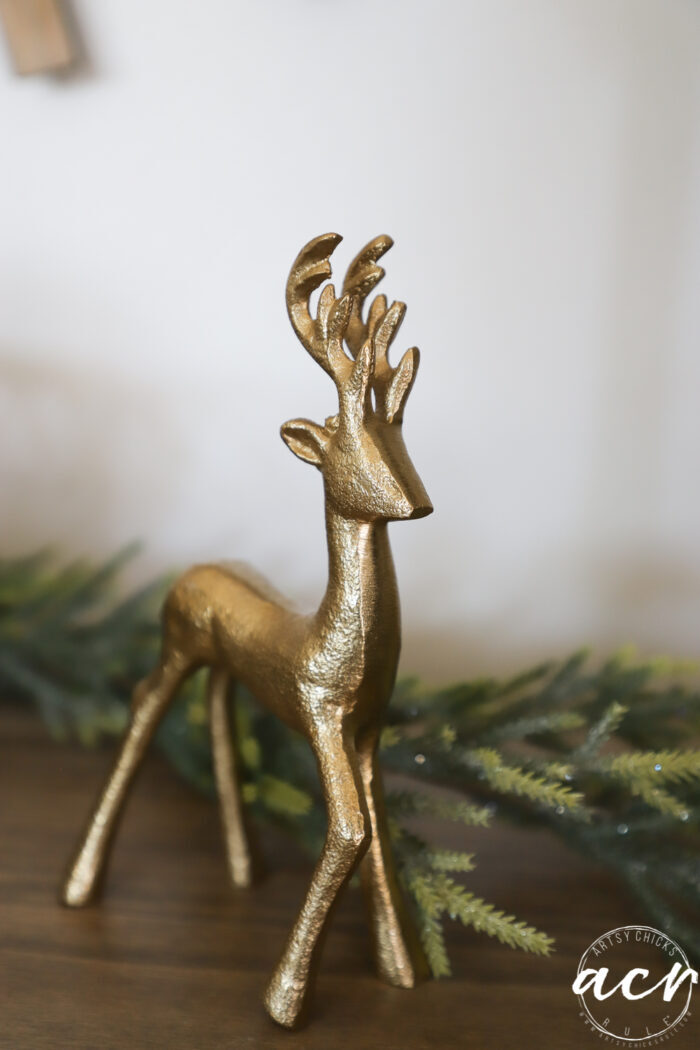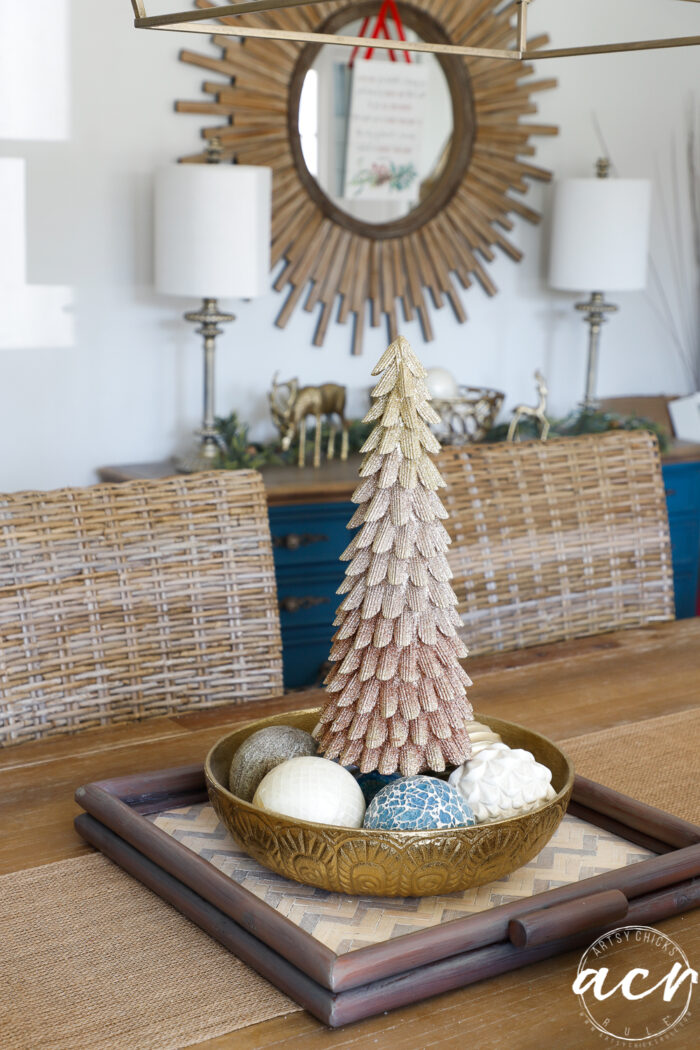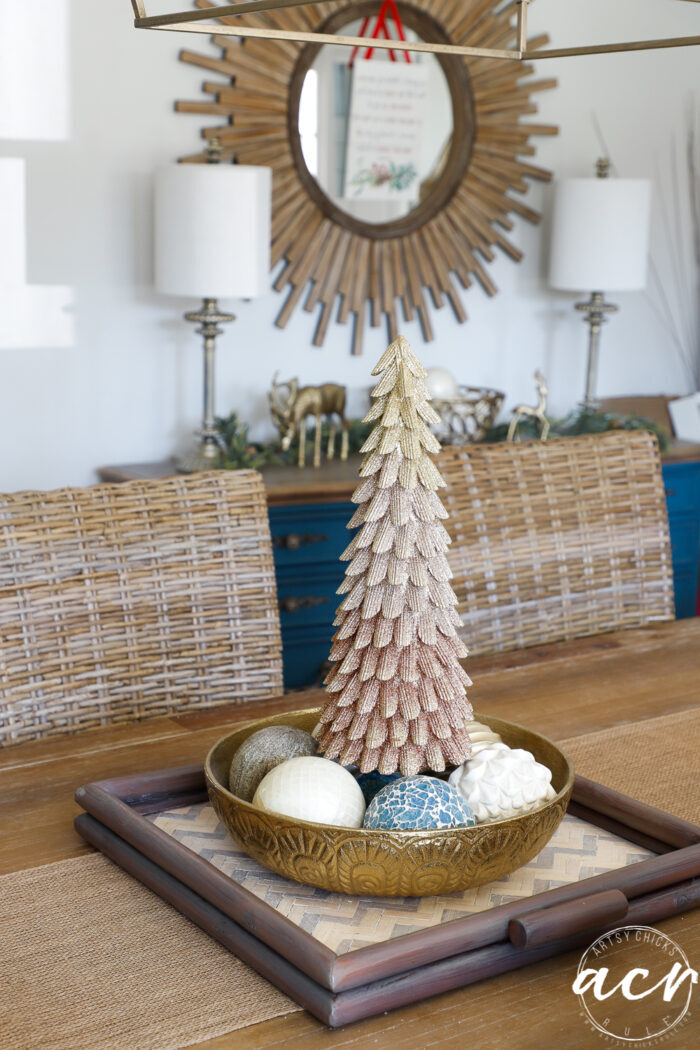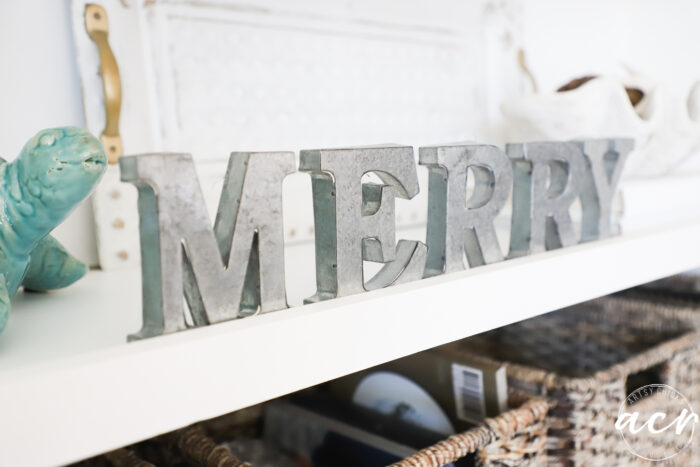 The morning room got just a few touches…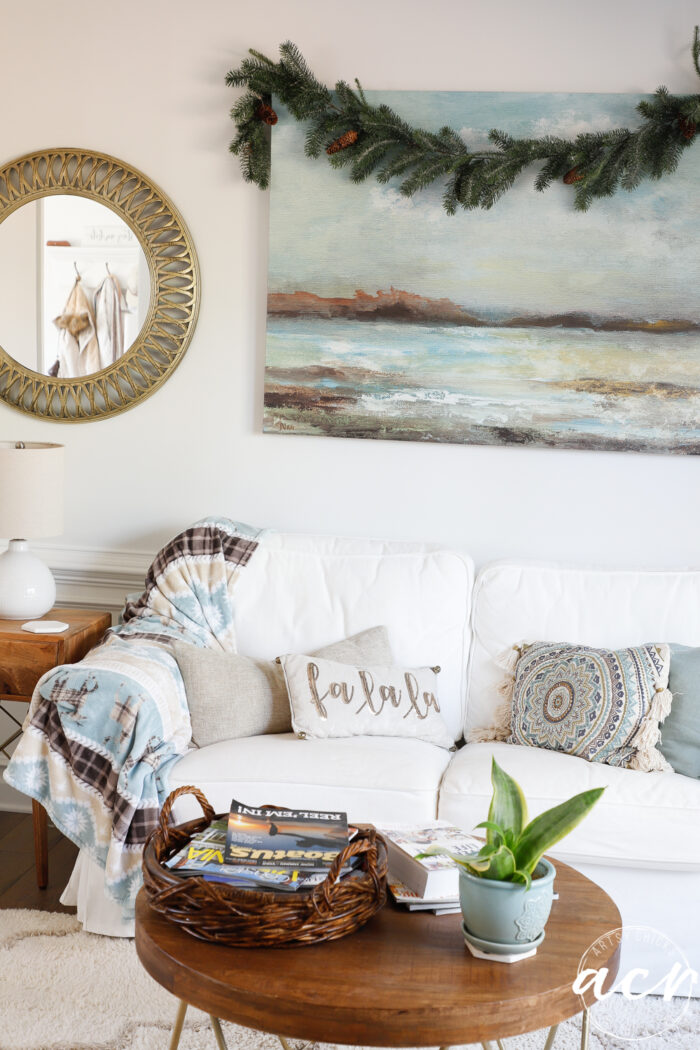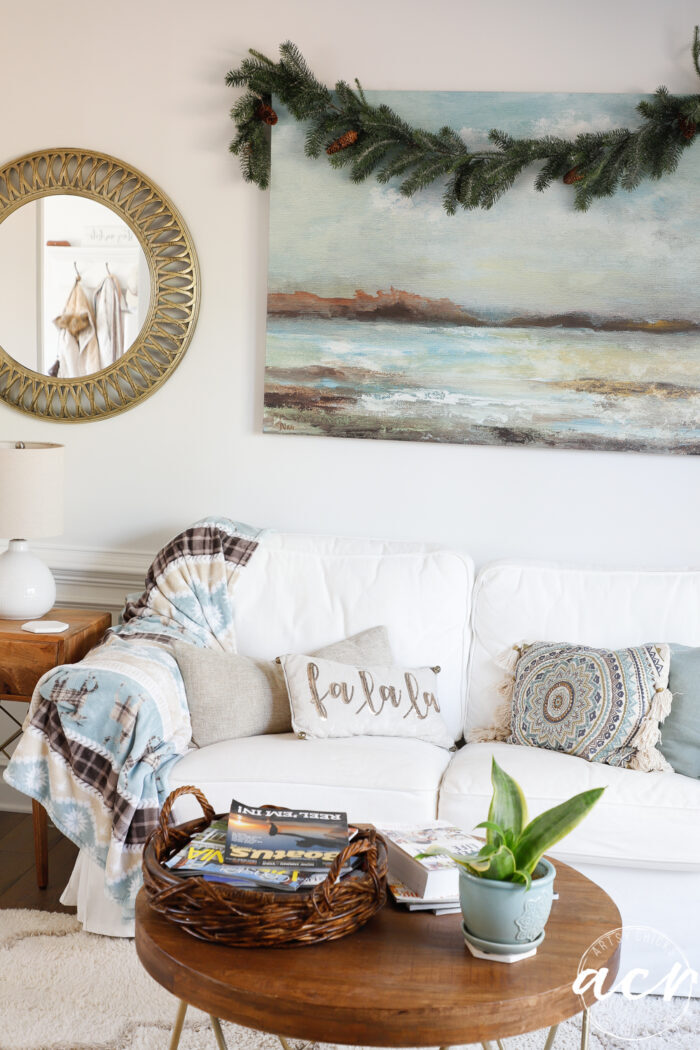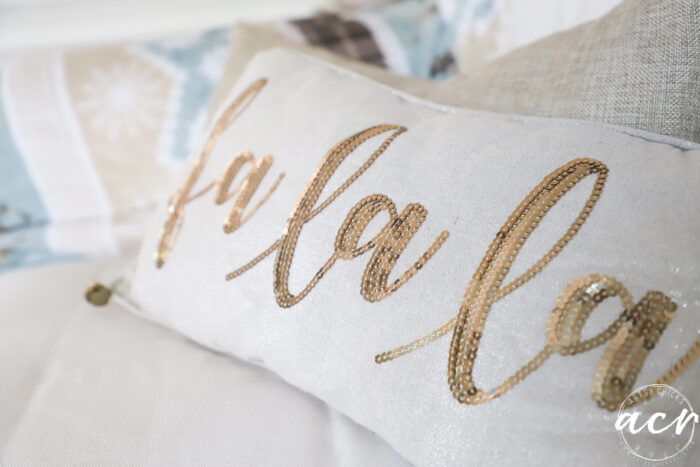 And so did the coffee bar…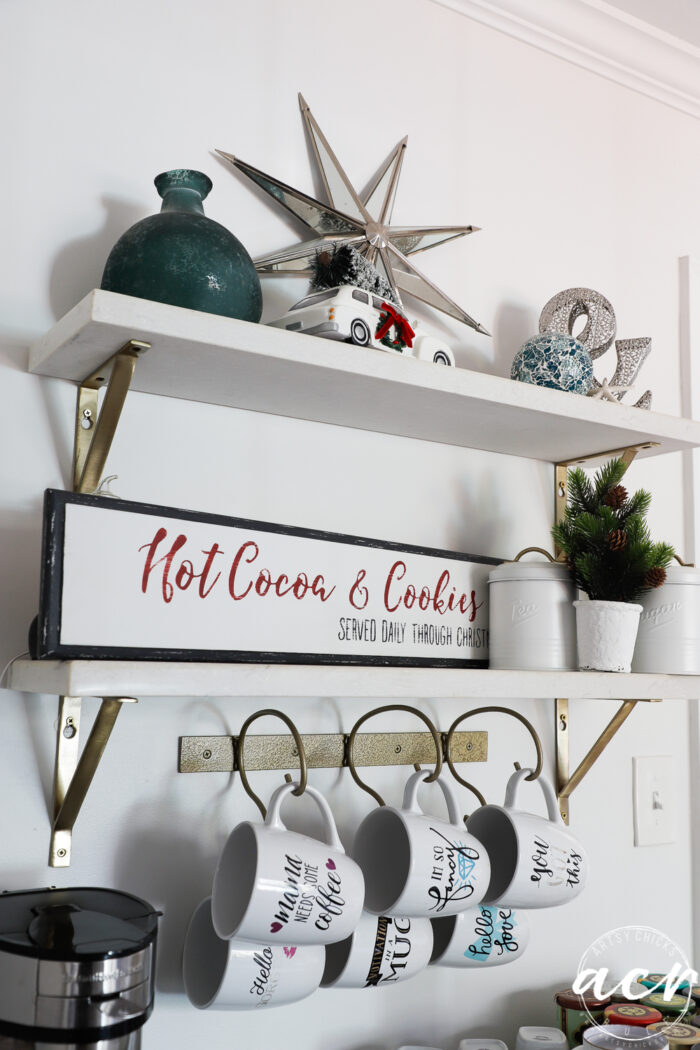 In the kitchen, a simple swag and noel sign…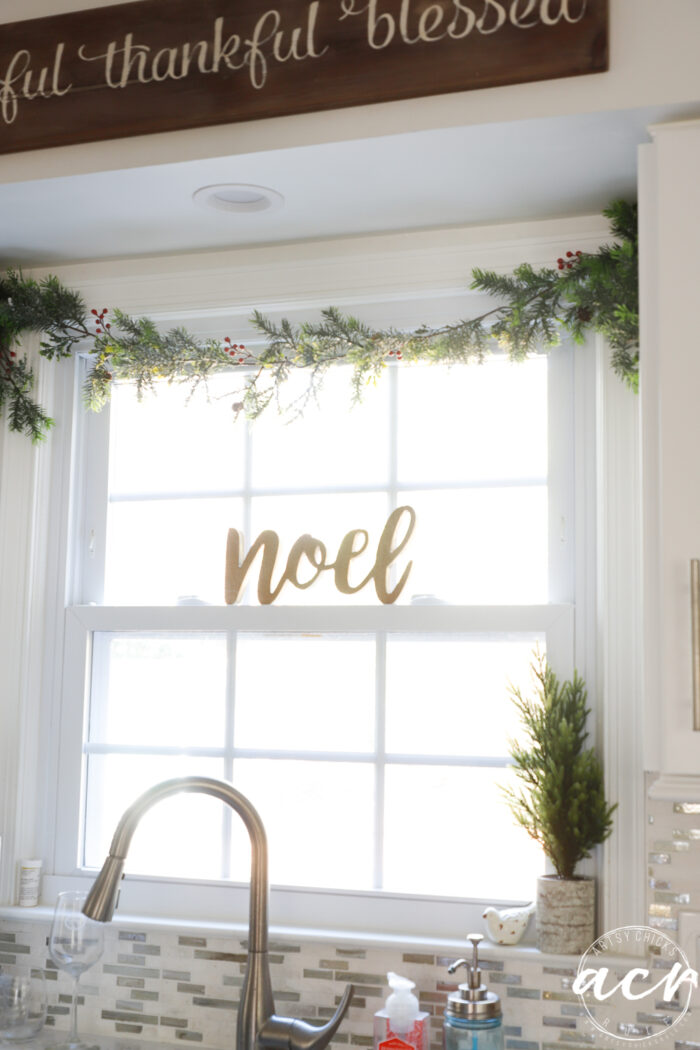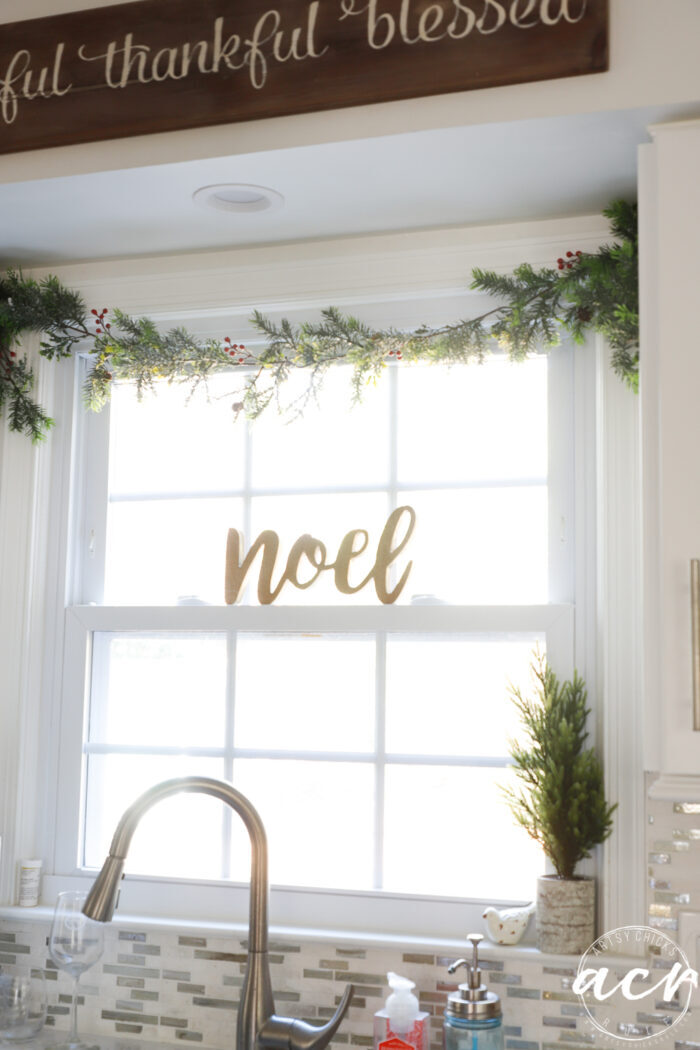 Wreath on the mirror, a white, wood Christmas tree, and pretty cards we've received this year.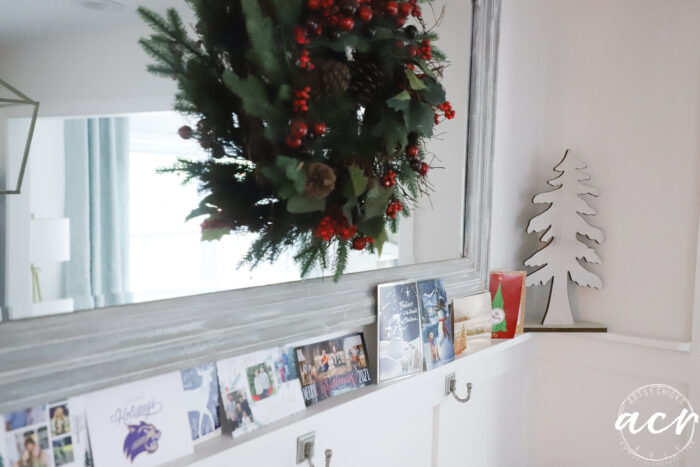 And Santa watching over everything, haha, I just love him…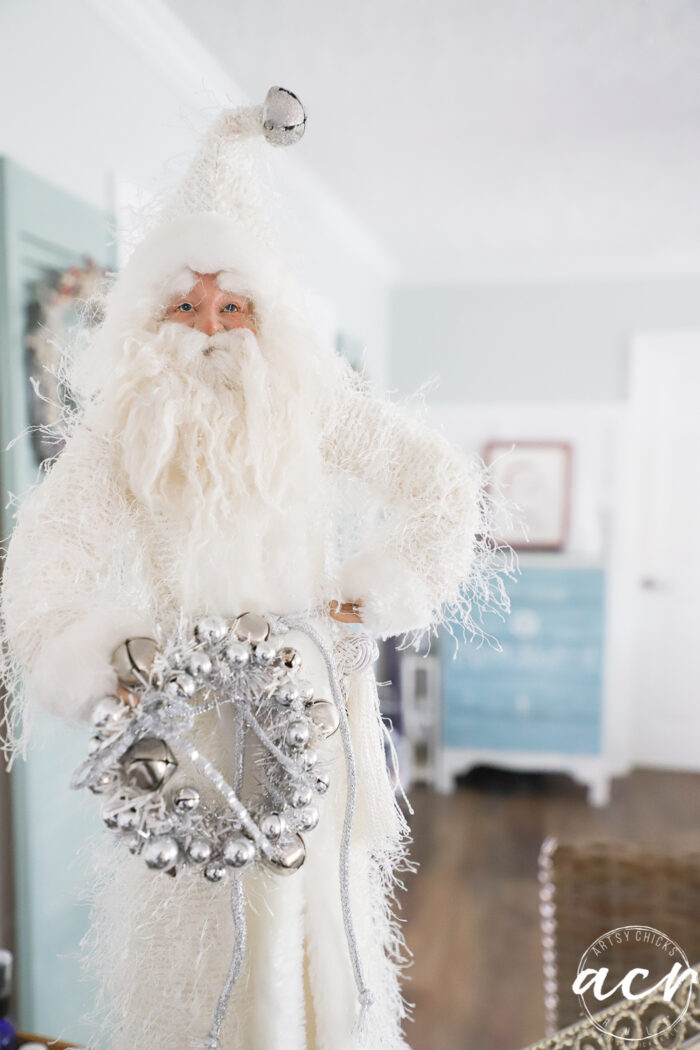 This was another recent Nativity I picked up at the thrift store and painted white.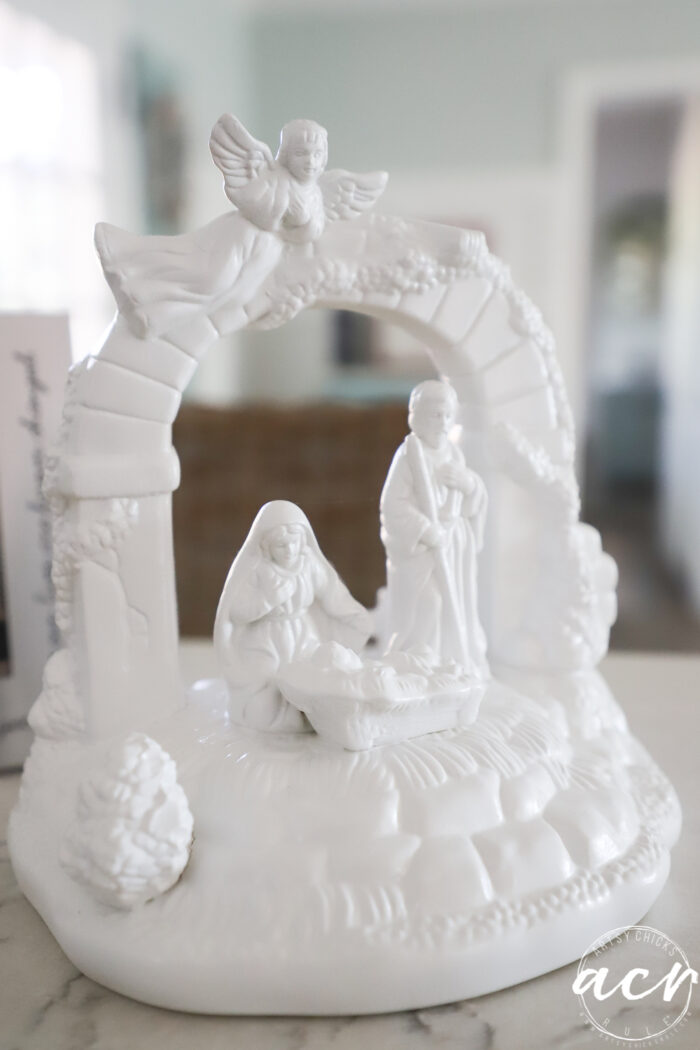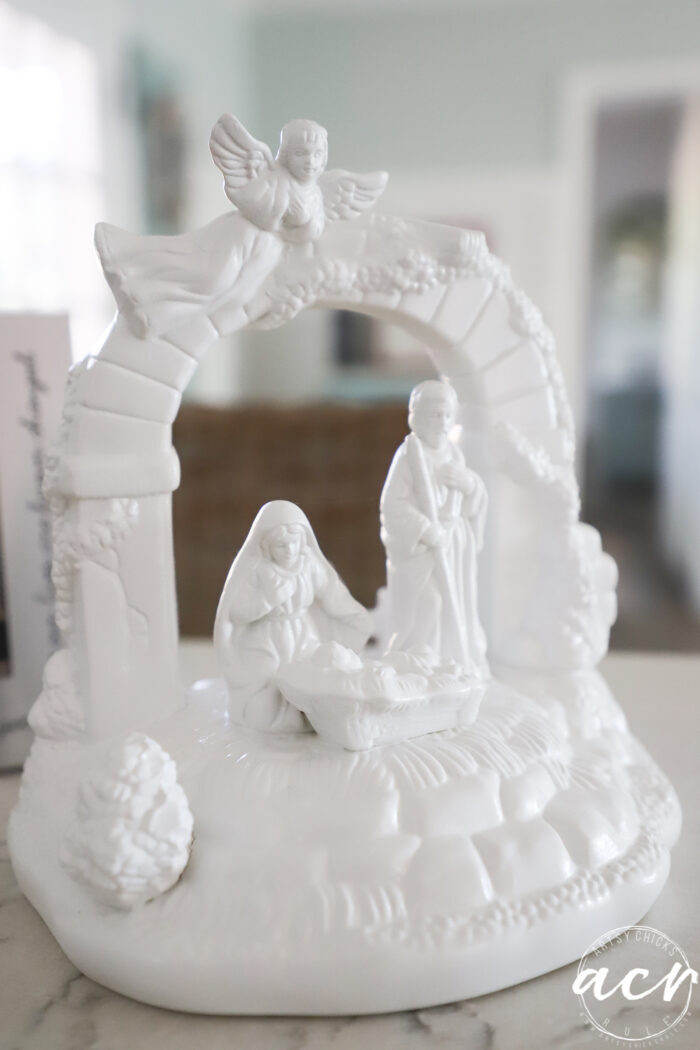 And this Santa on the other side of the room watching here…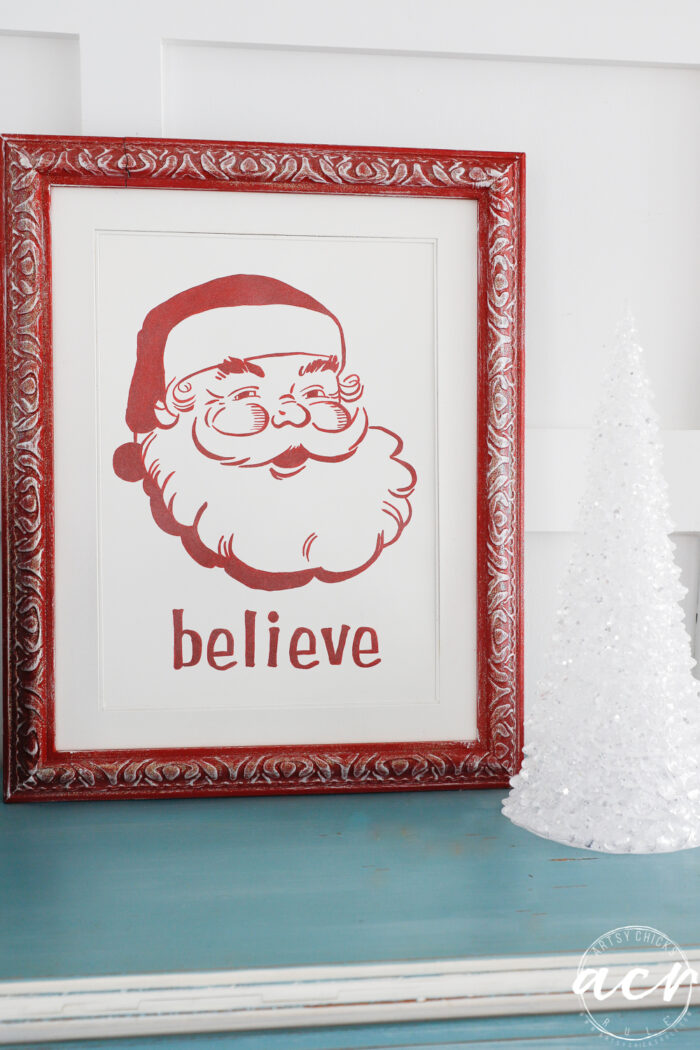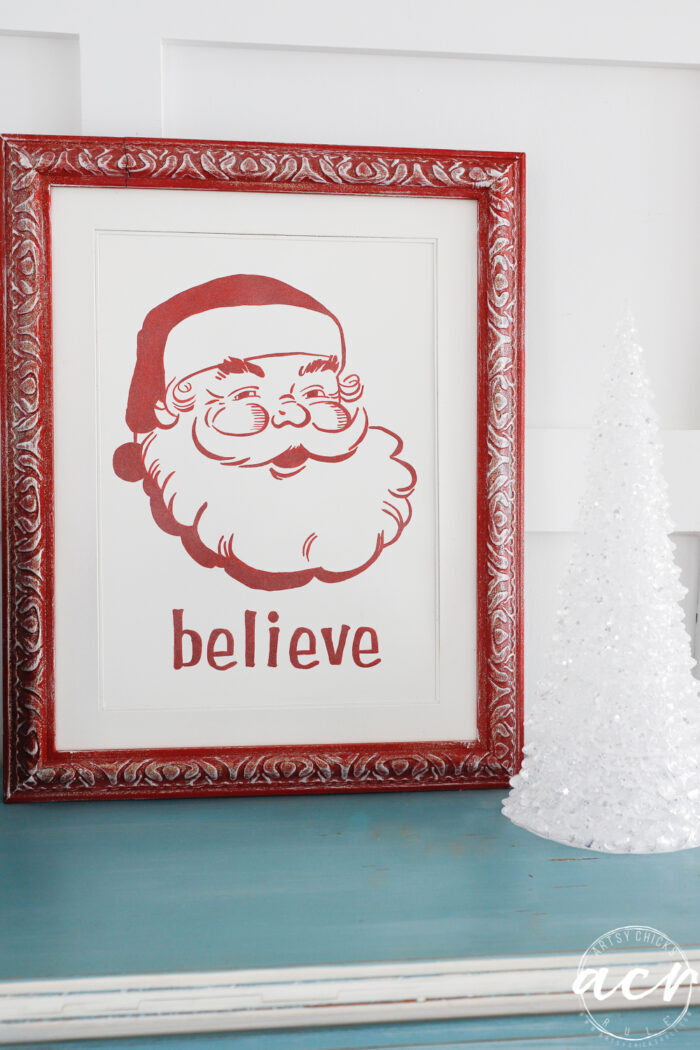 Out on the screened porch, I added just a few things…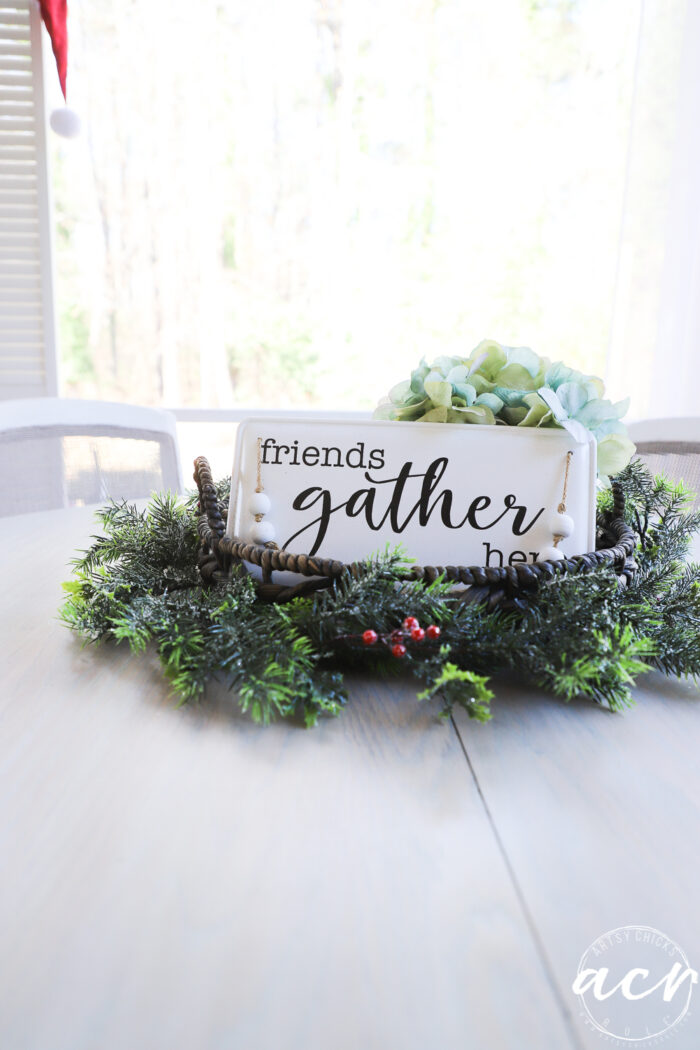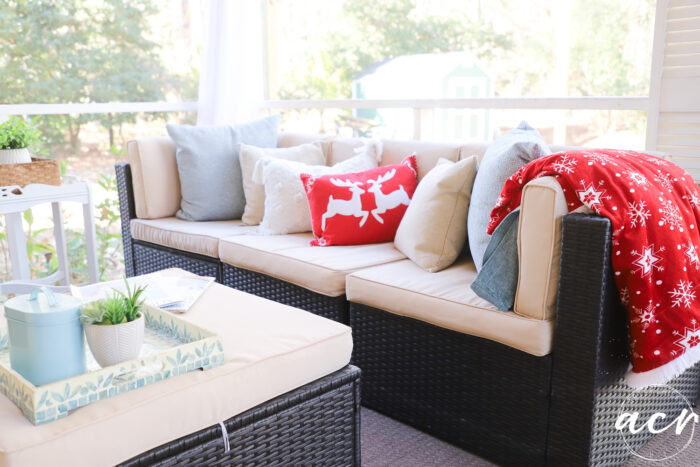 In the living room…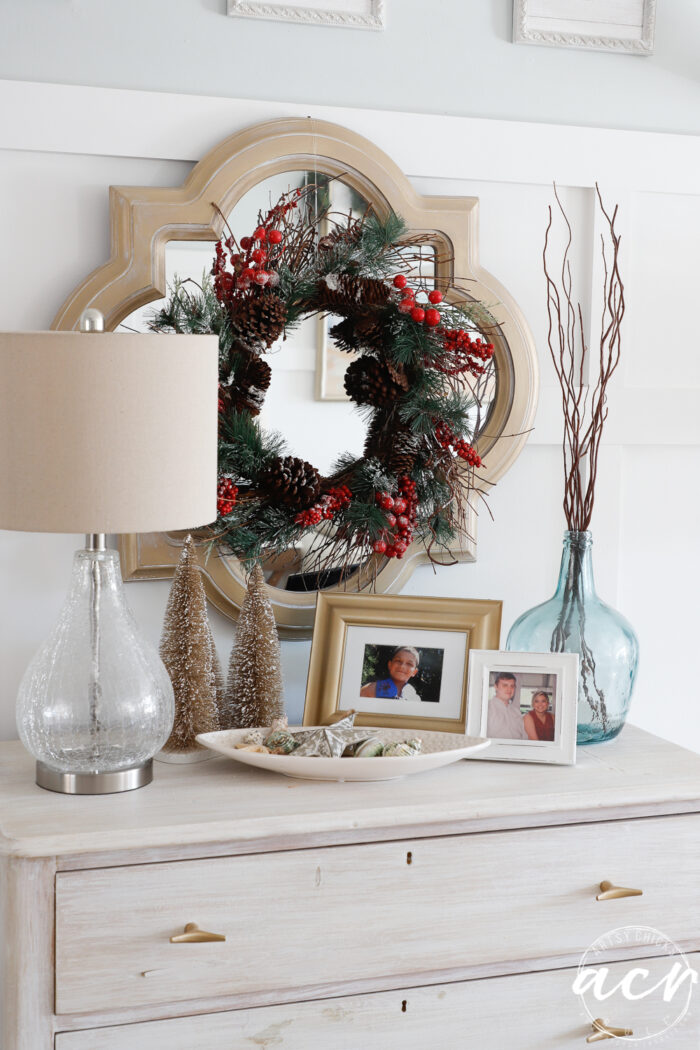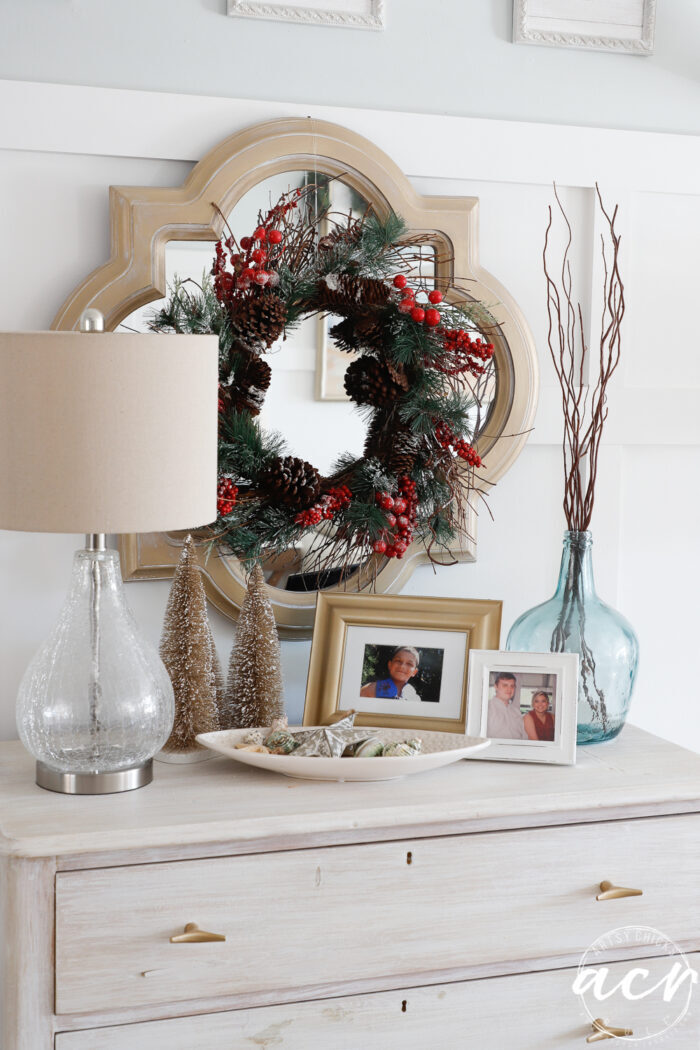 Simple, small touches.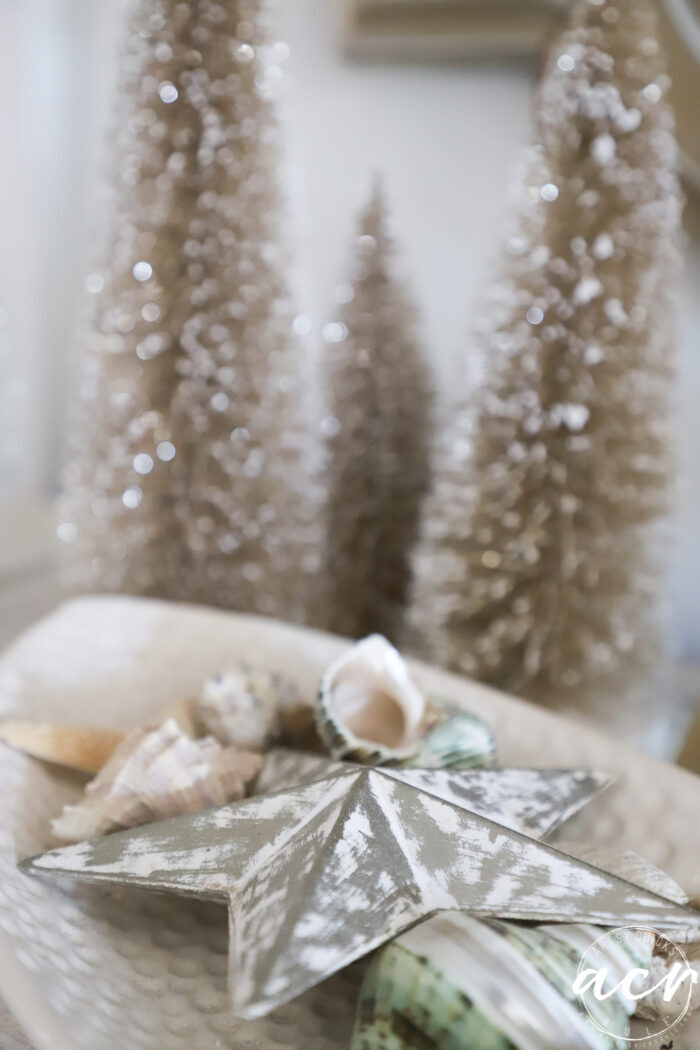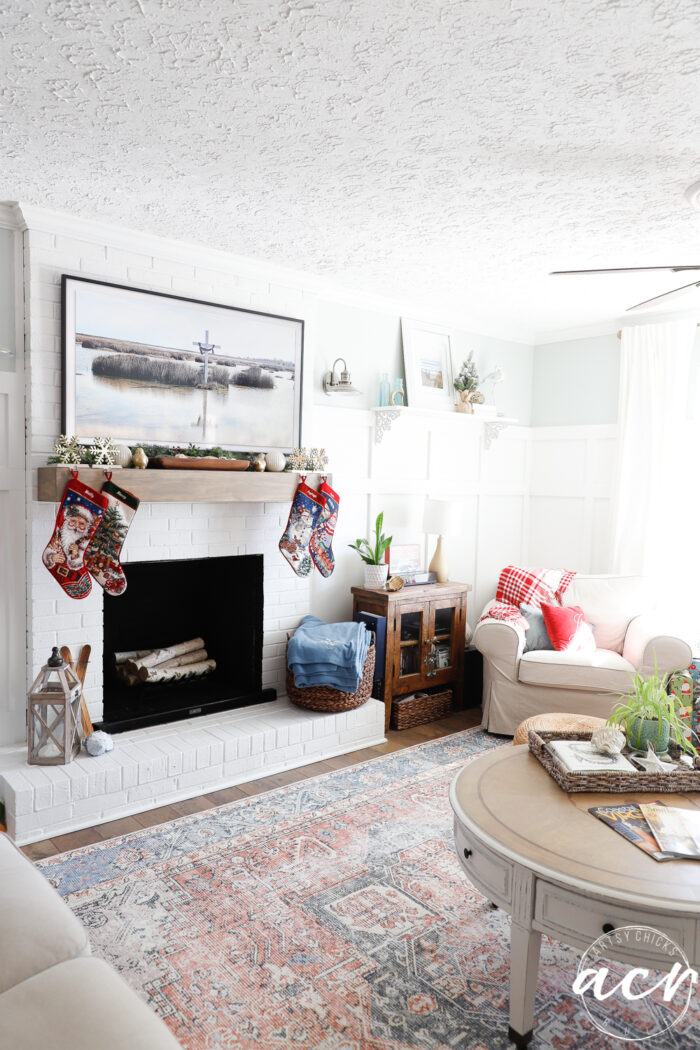 We got a new rug, you can find it here. I really wanted to bring a little bit of color into this room.
There is the Samsung Frame TV I talked about recently. It's very cool, we love it!
I painted the fireplace (it was sort of yellowish before…I hadn't painted it since I changed the paint color from yellow to blue in here) and it looks SO much better.
AND we made a new mantel!! I will be sharing all the details on that after the new year.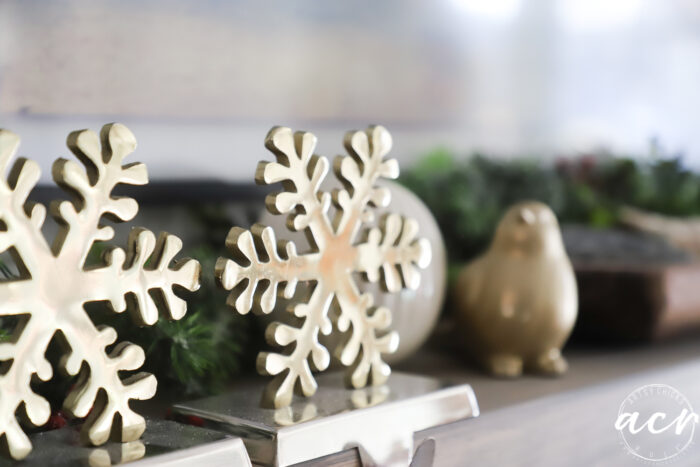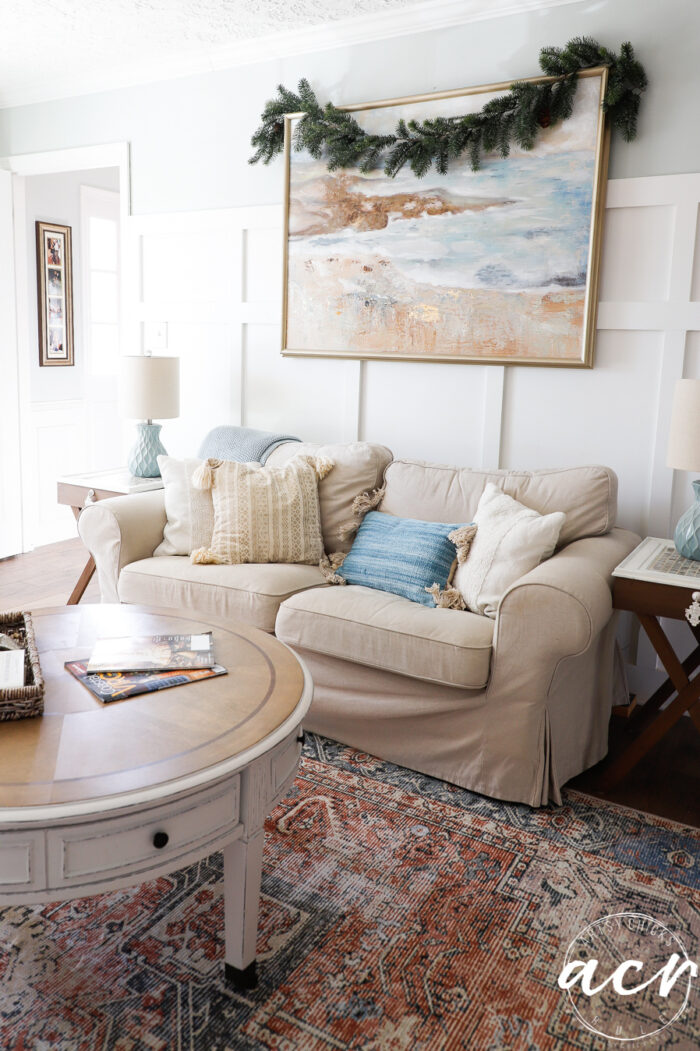 And our simple tree. I didn't use half as many ornaments (or "snow") as I usually do.
I also didn't try to do a "theme" like usual. (gold and blue only, white only, red, etc) We just put whatever we wanted on it!
It's not perfect or magazine-worthy at all but it's ours and was decorated with love…and not with photos in mind.
Actually, I hadn't even planned on sharing photos this year because I didn't do much.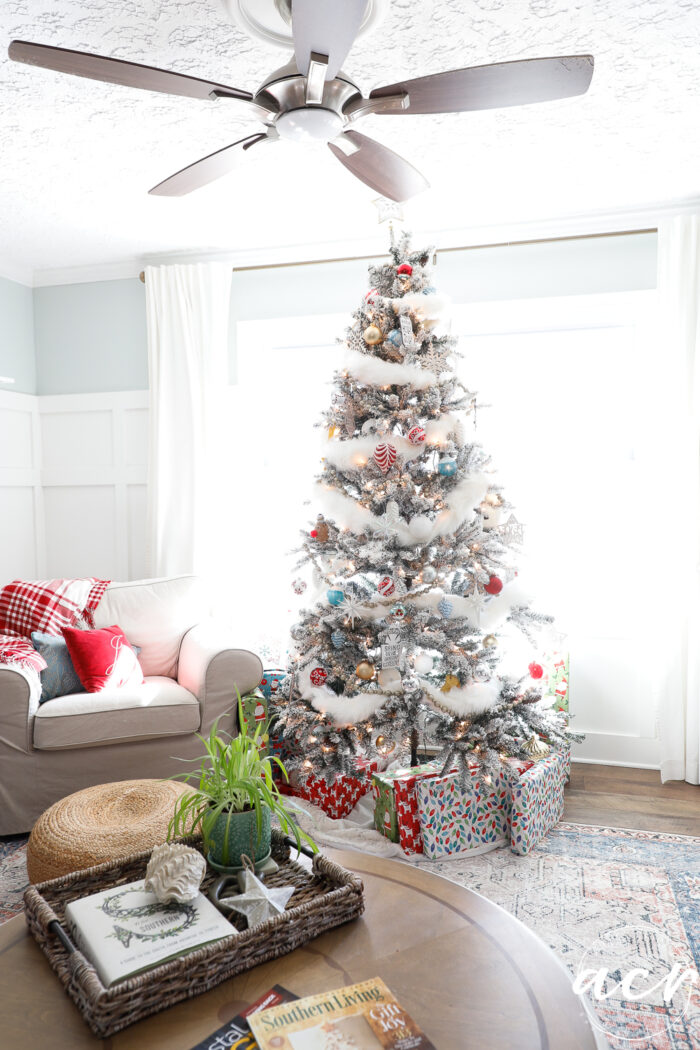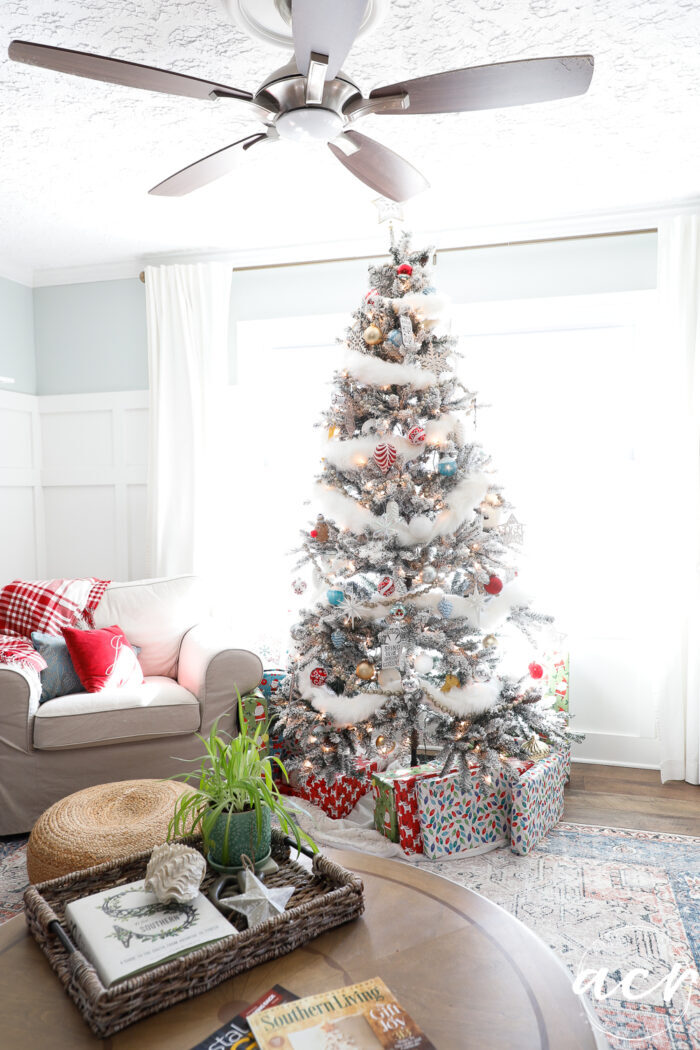 And to close out my little tour, you know I had to share a shot of my sweet boy, Ryder. He always obliges!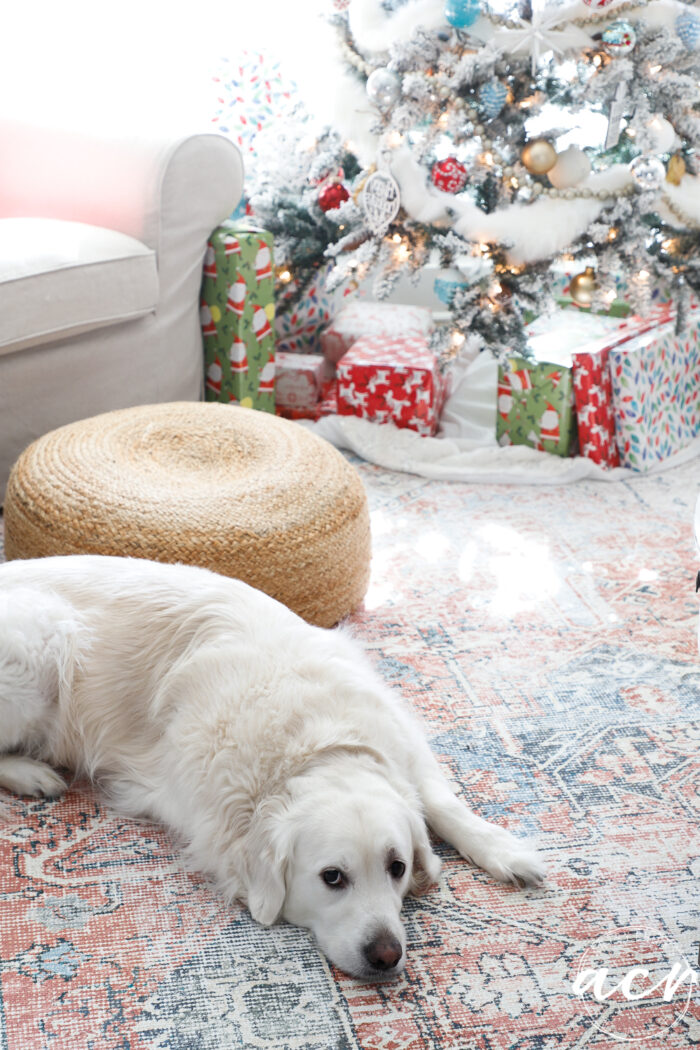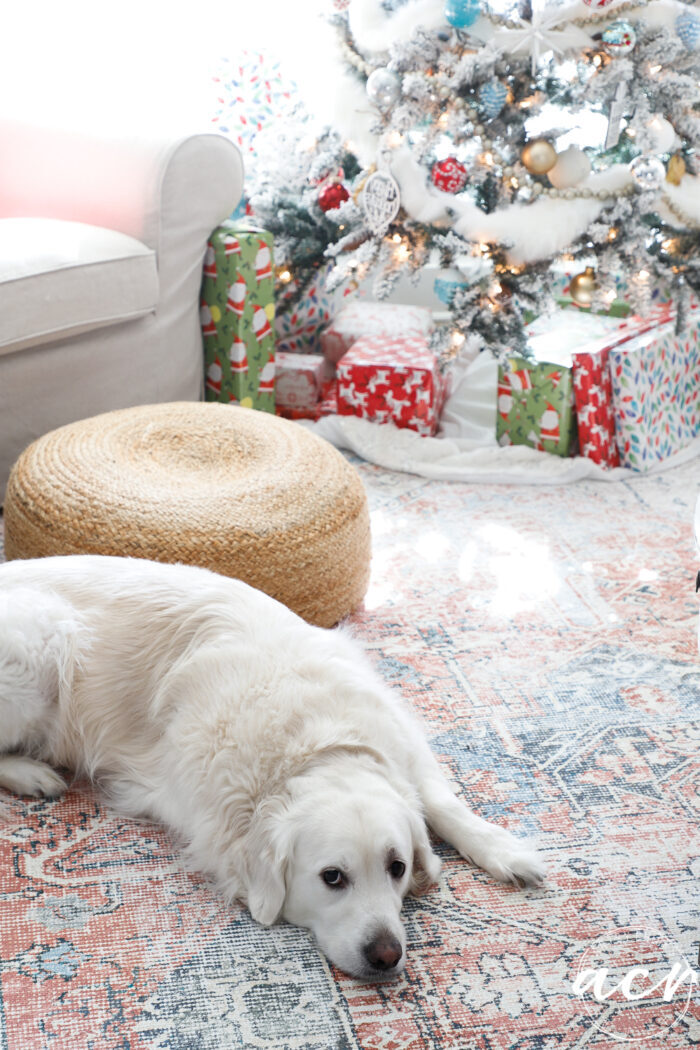 I hope you enjoyed a little stroll through our home today.
And it may seem like I did a lot but trust me when I say, I have many bins FULL of things I usually put out and didn't.
Simple feels SO good this year though.
How about you? Are you keeping it simple this year too?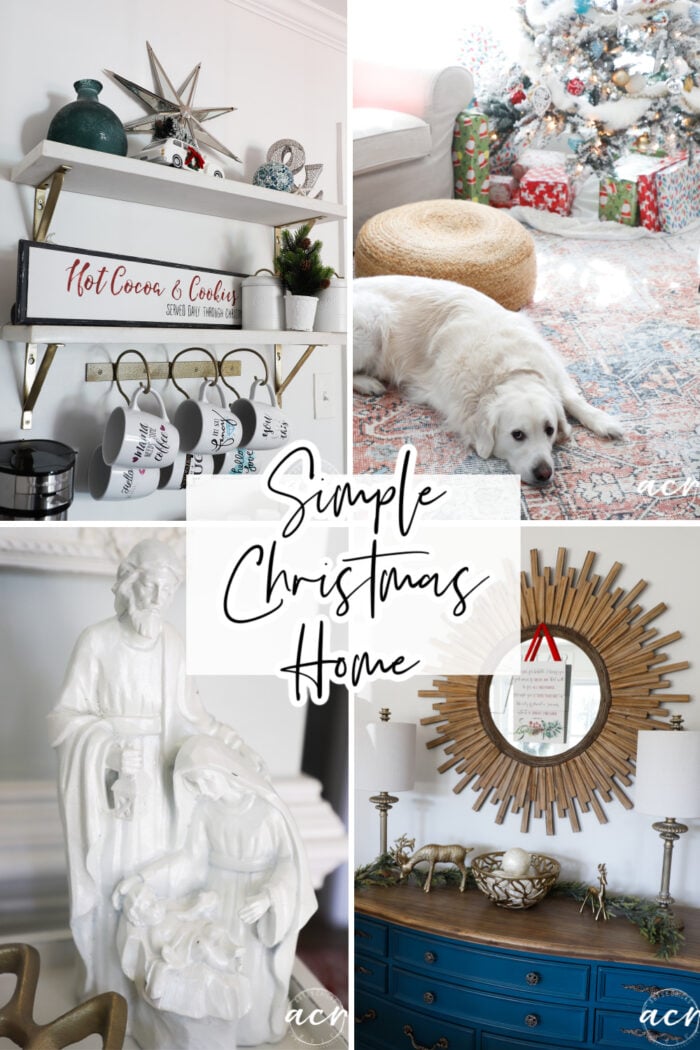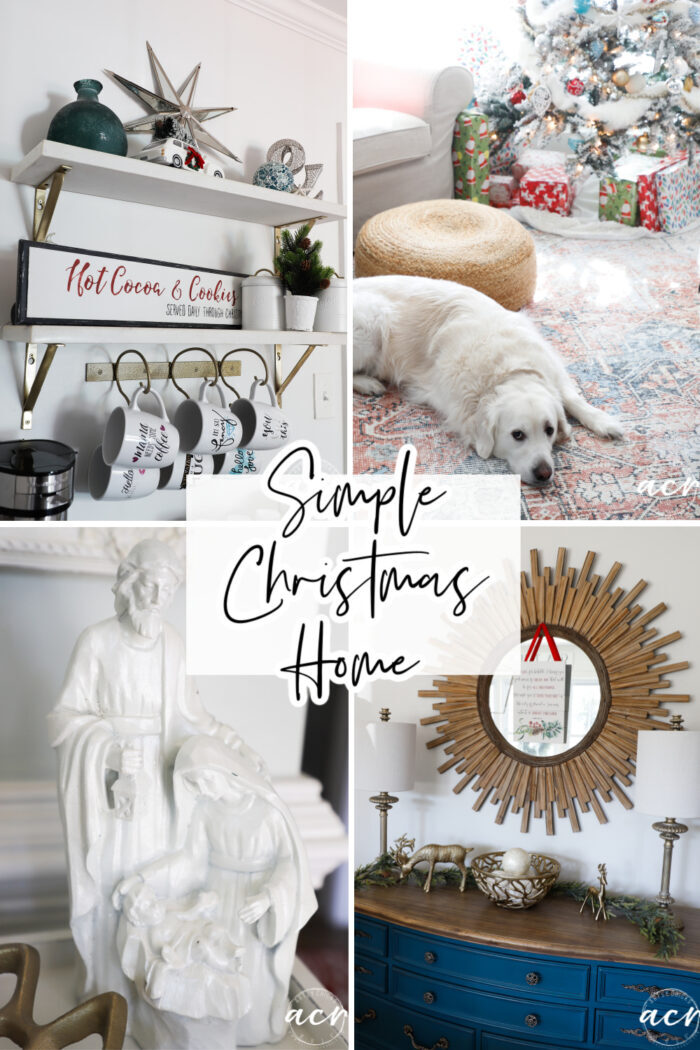 Wishing you all a very Merry Christmas and a Happy Holiday!!
xoxo