Happy Monday everyone!
I hope you had a fabulous weekend! It was my 29th birthday yesterday (again..shhh) and I had a wonderful time with friends and family.
Today I'm sharing this sweet monogrammed "wreath".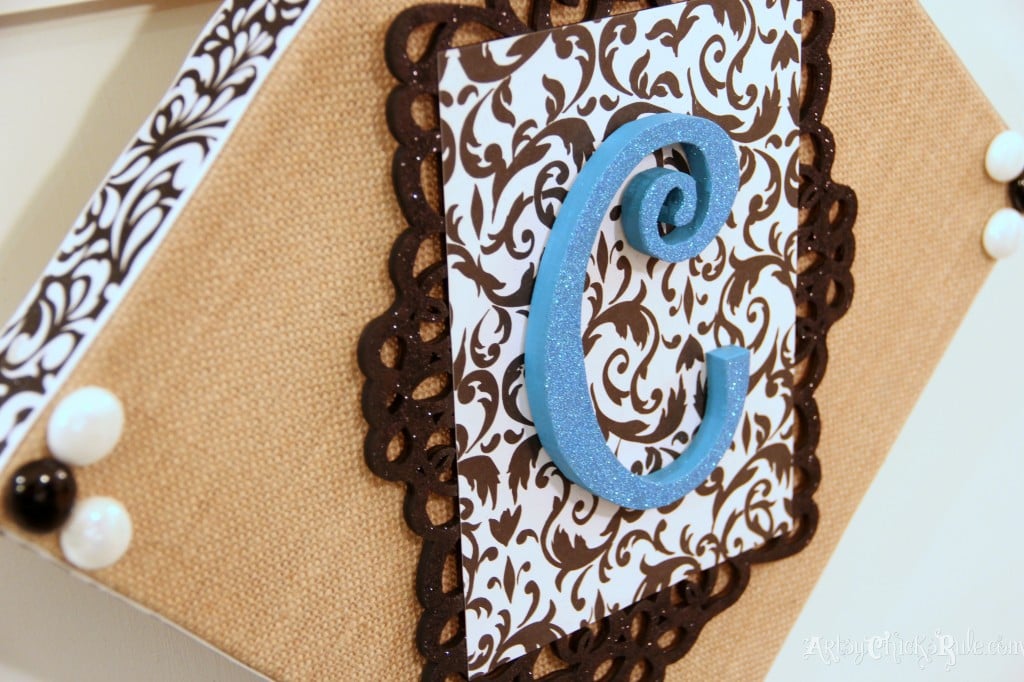 I picked up the following supplies….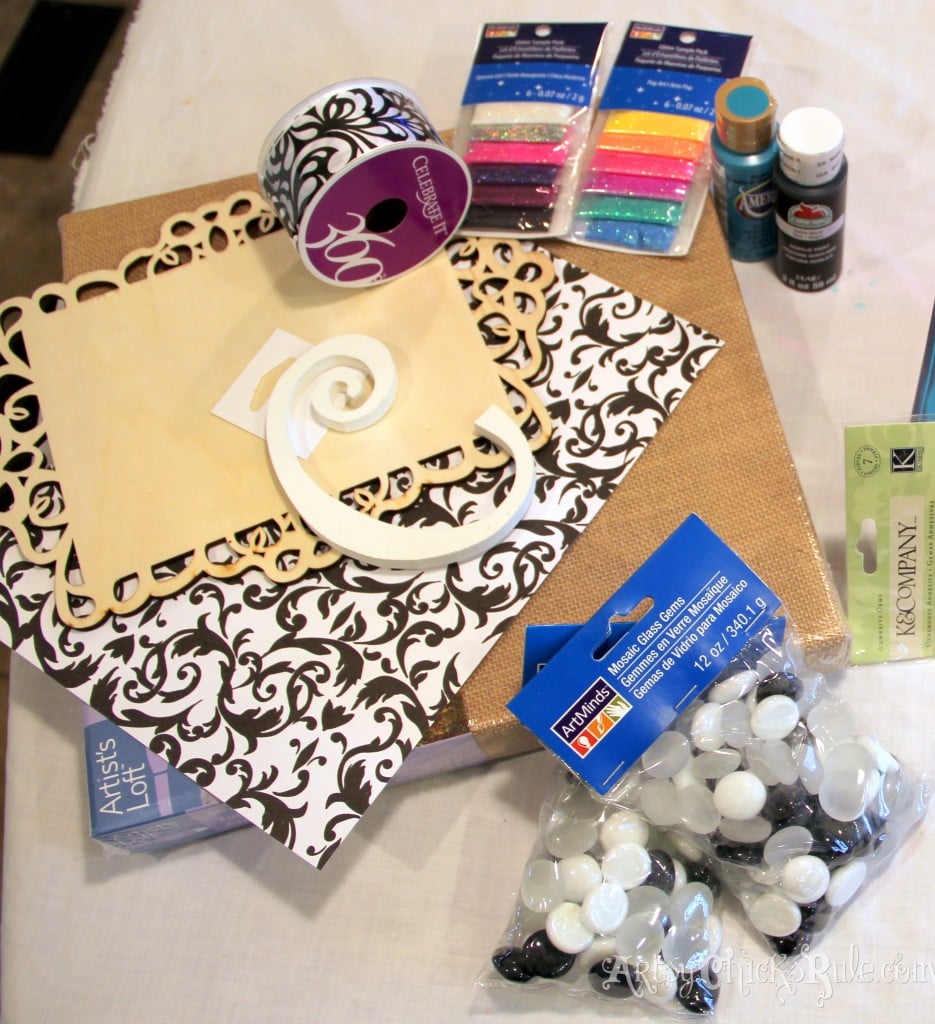 I cut the scrapbook paper to fit the "square" inset of the frame first. I turned it over (opposite of what the photo shows) and marked around the straight edges (in between the loops) with a pen.
I then cut along the lines I made….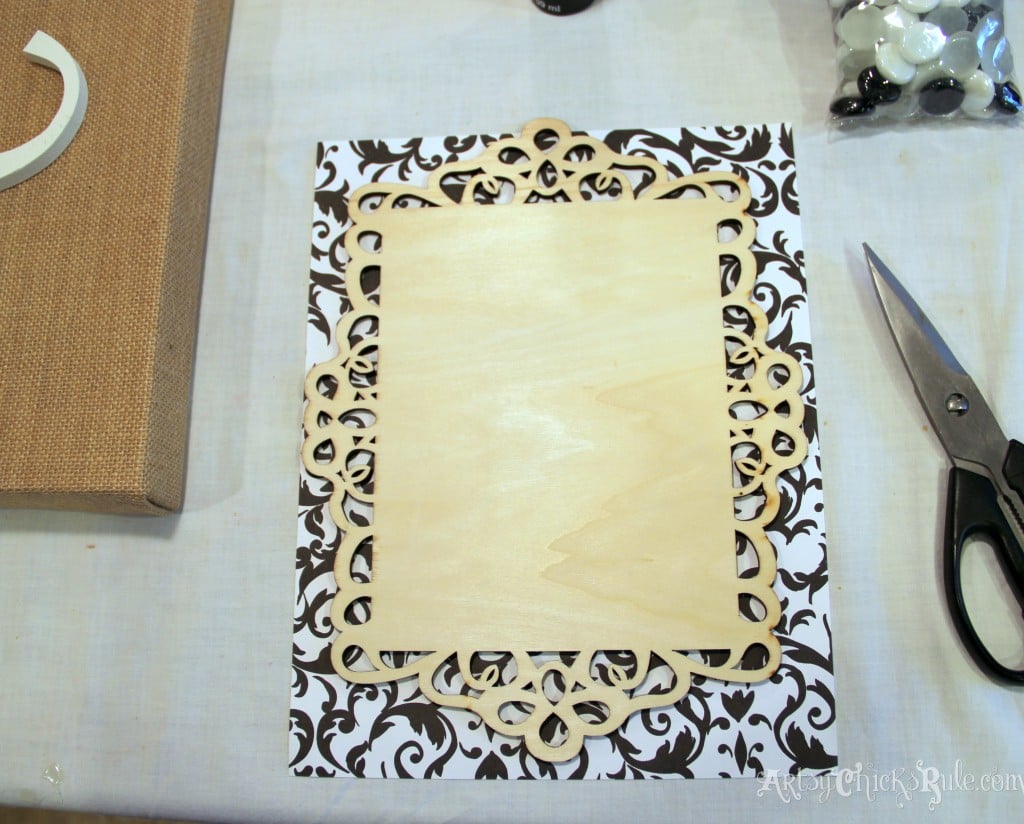 I set that to the side and painted the "lacy" frame part with black acrylic craft paint…..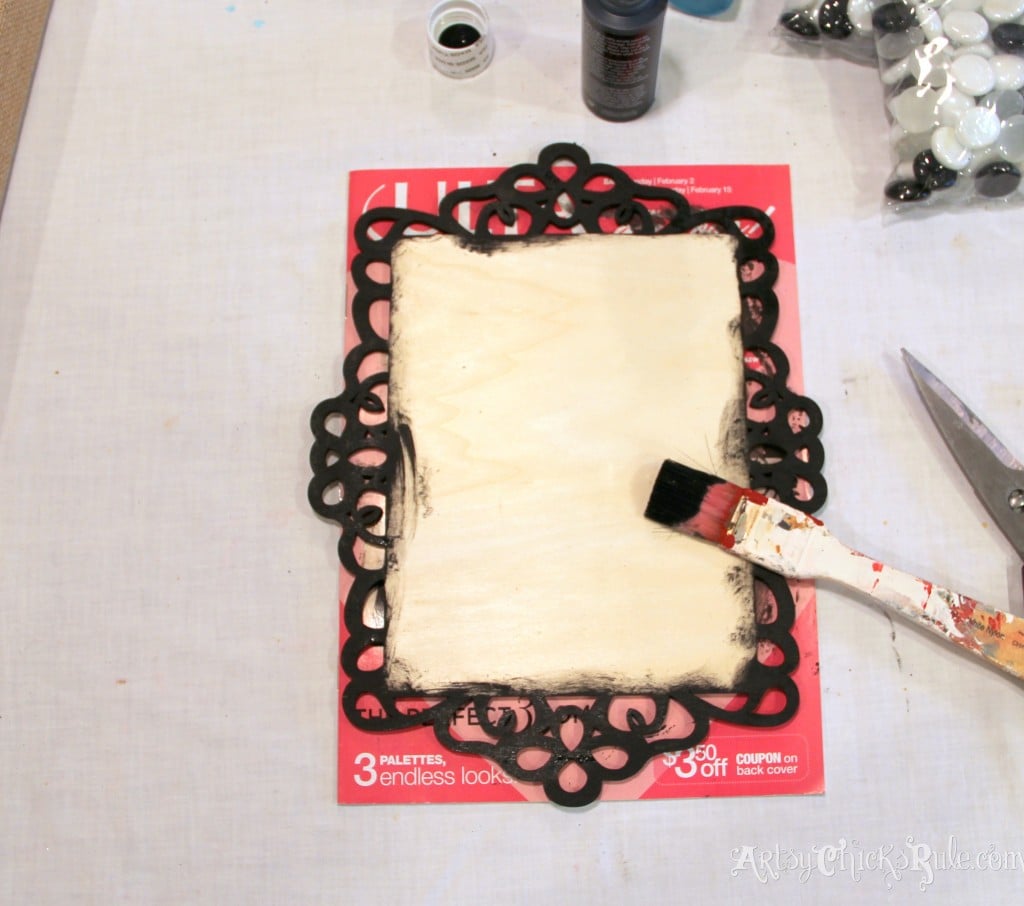 Followed by gluing over that–>and black glitter sprinkled over top of the glue. (the glue will dry clear)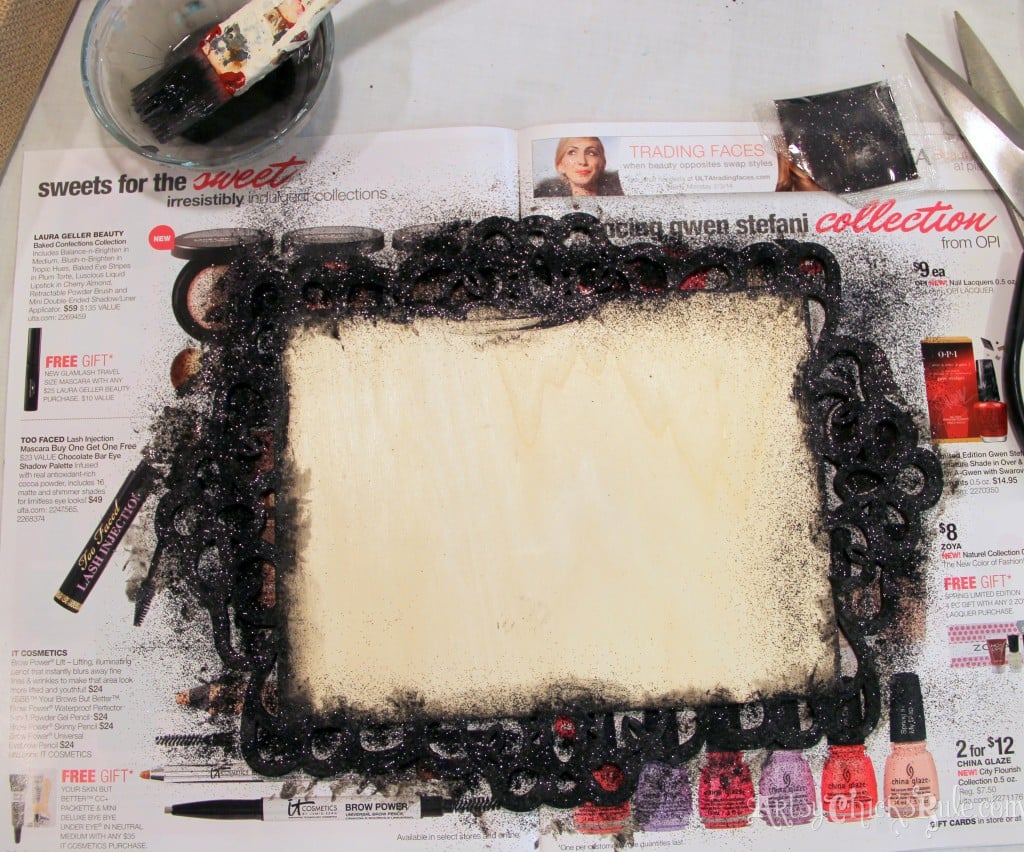 I then brushed glue onto the inside of the frame for the scrapbook paper.
I attached the paper carefully in the center. (pictured several photos below)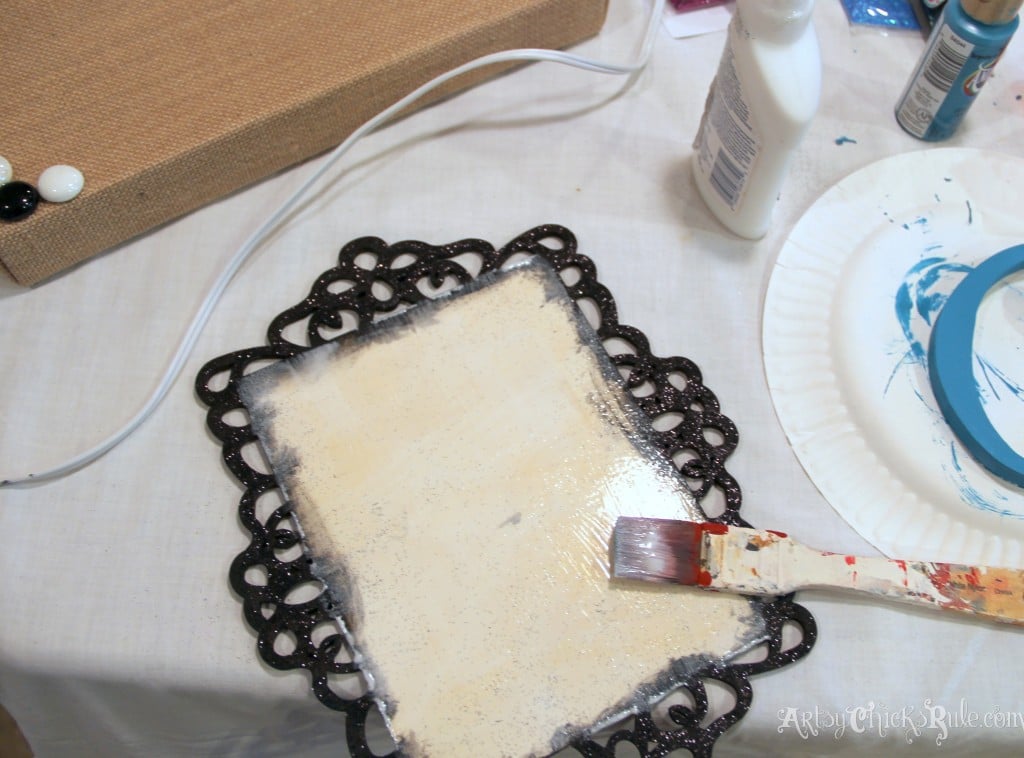 Next I painted the "C" with turquoise acrylic craft paint.
(see the pretty blue glitter at the bottom of that pack?? I was in a sparkly, glittery mood for this project!)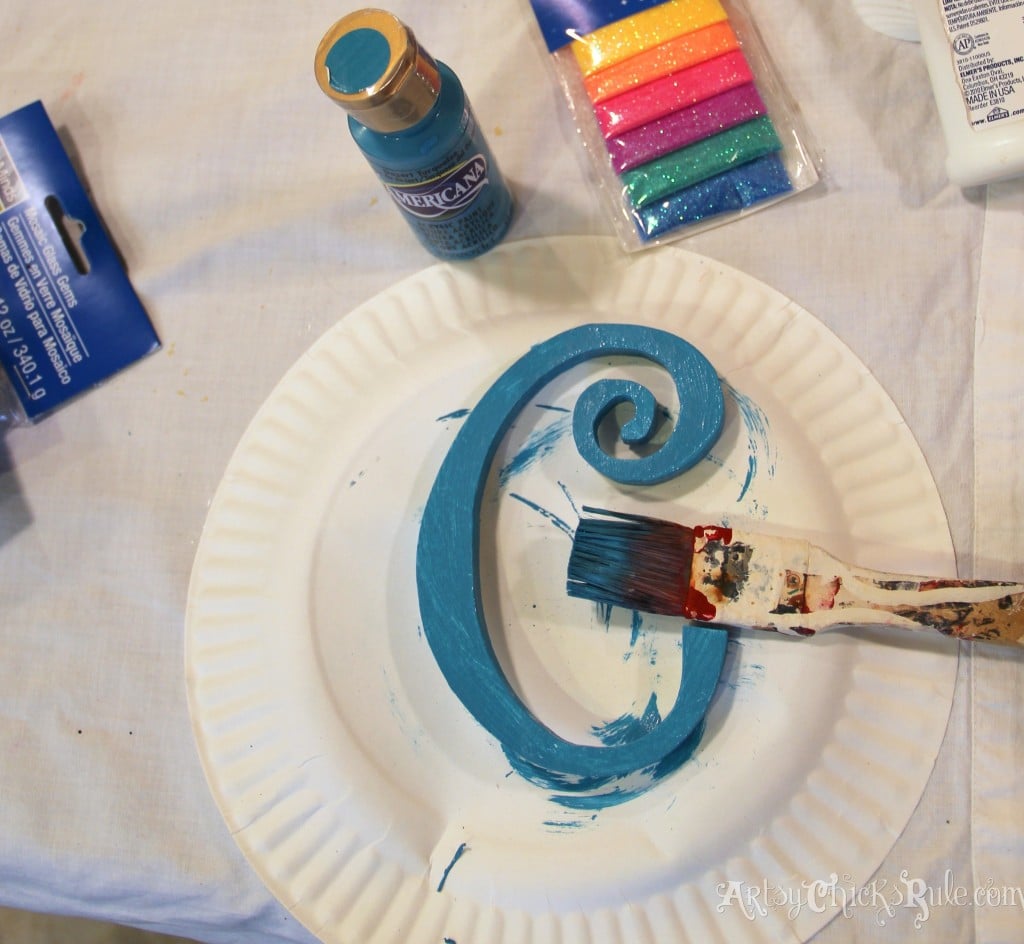 Next ….that fabulous blue glitter! LOOOVVVE
I applied glue over the dried turquoise paint and then sprinkled glitter over the top. (notice the frame and scrapbook paper assembled and finished)
Time to attach the "C" to the center of the frame. I used a hot glue gun. Simple!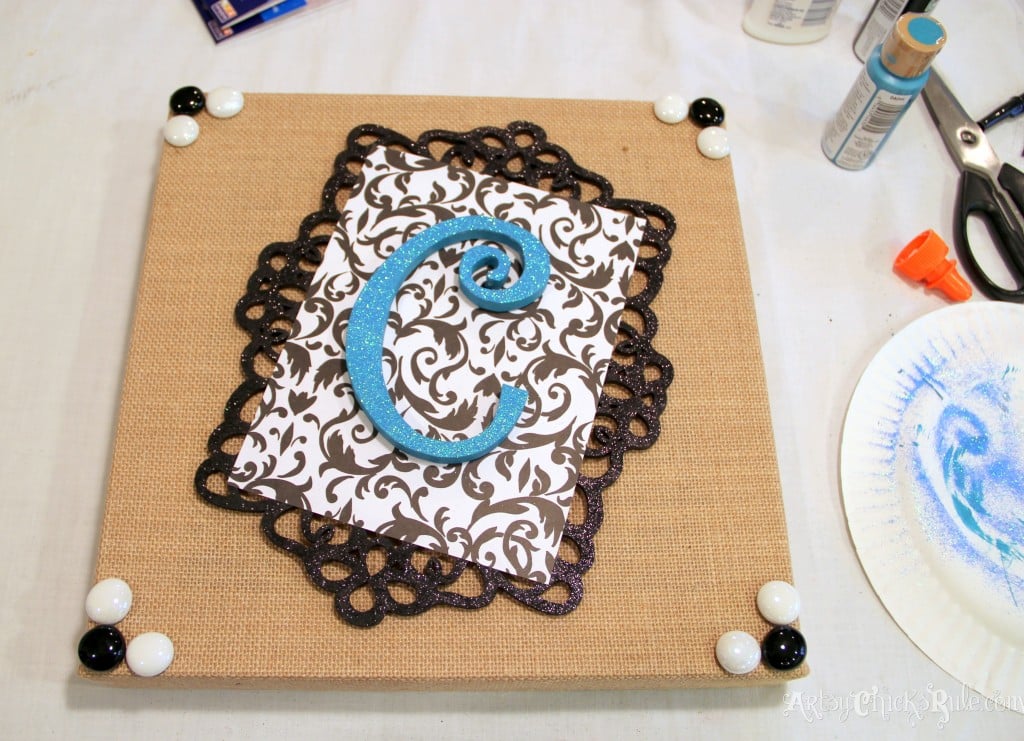 I also applied the beads on the corners.  (with the glue gun)
I had originally laid them in alternating colors completely around the outside of the burlap but it was just too "busy" for me.
I finished it up with this pretty black and white ribbon to dress up the edges. (also hot glued)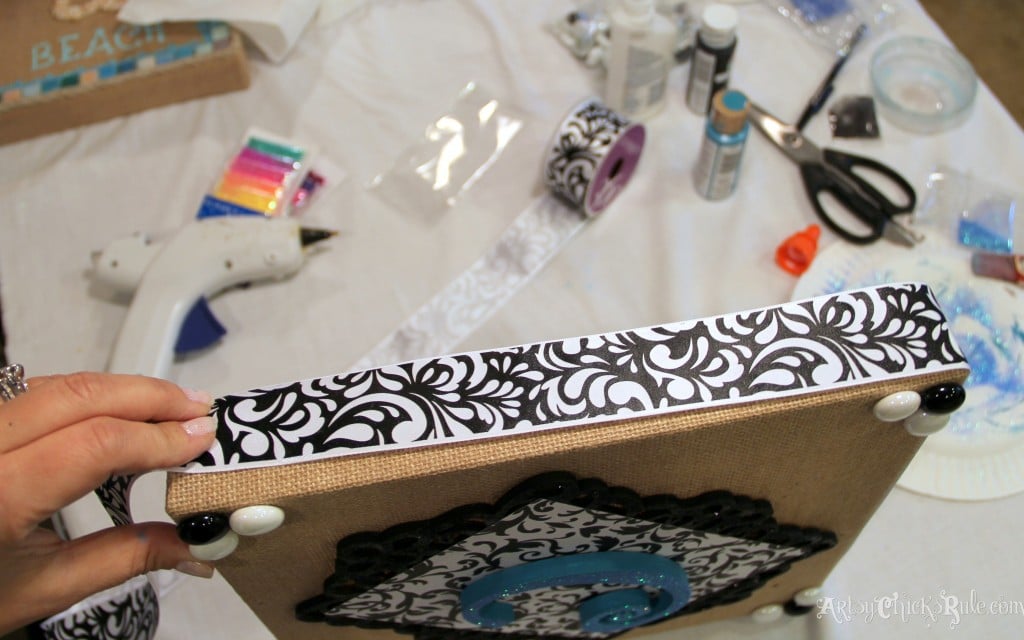 And all finished….the possibilities are just endless!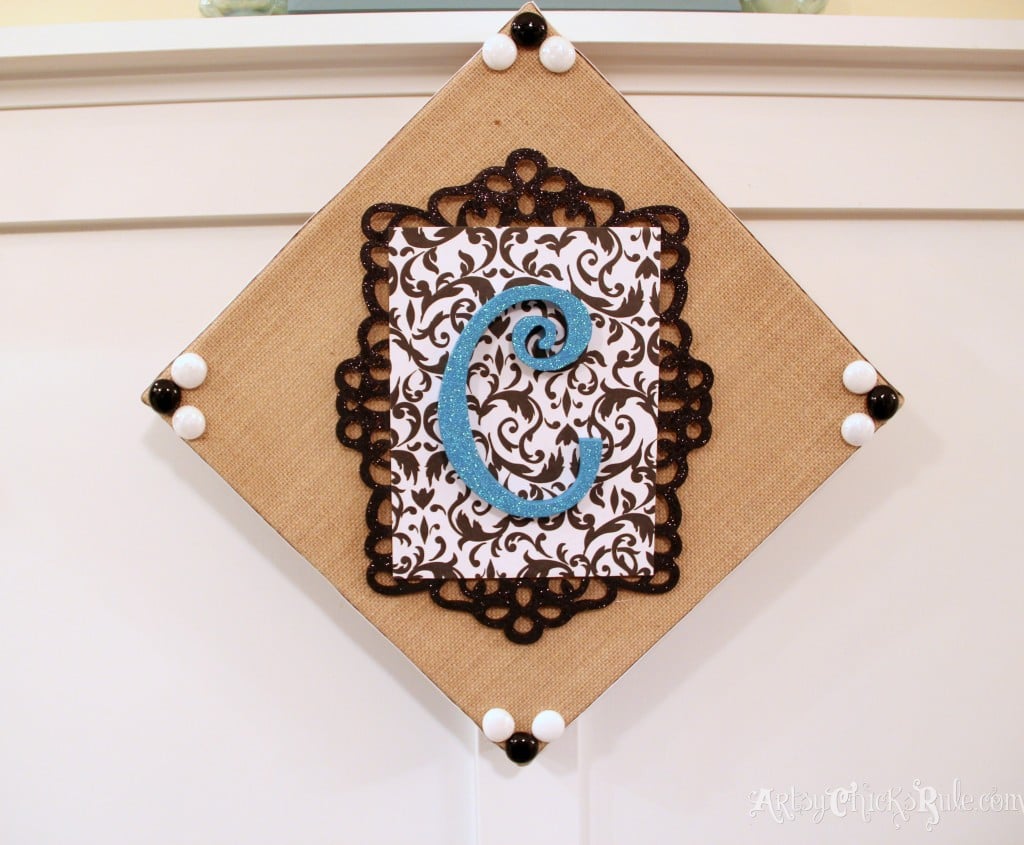 I had considered adding a bow to the top with the same ribbon…but again, I thought it was too much.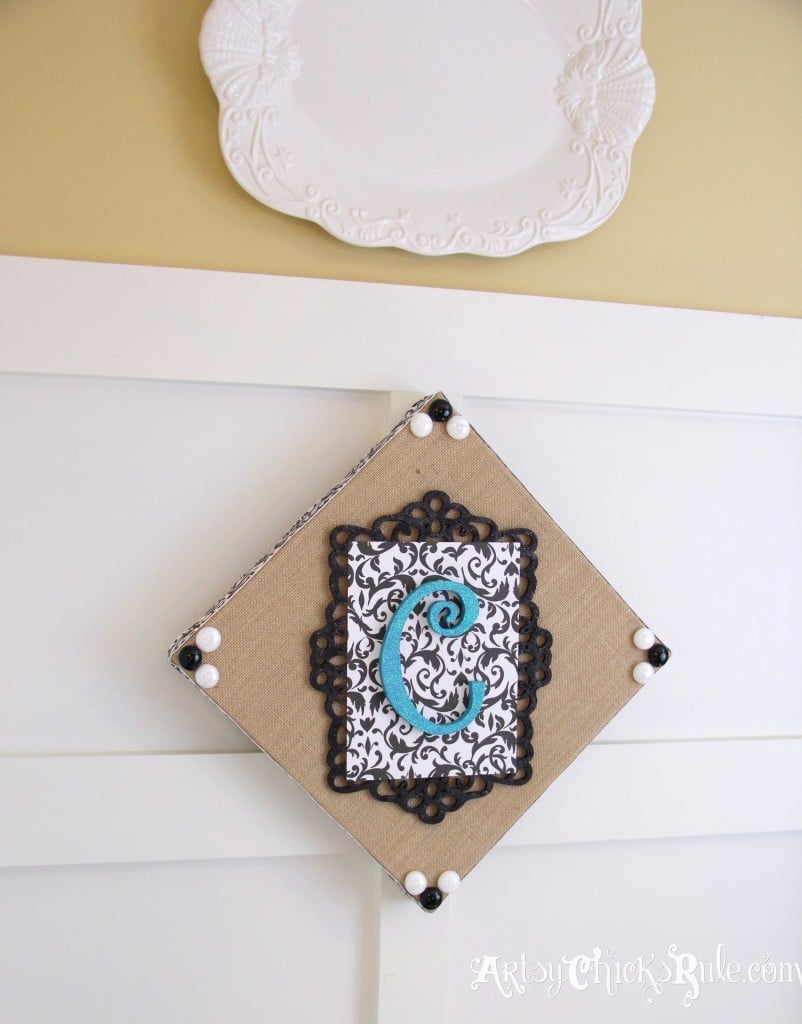 I may still…who knows! Or maybe some twine or something to hang it from.  Anyway, I do love that punch of turquoise color with the black and white! :)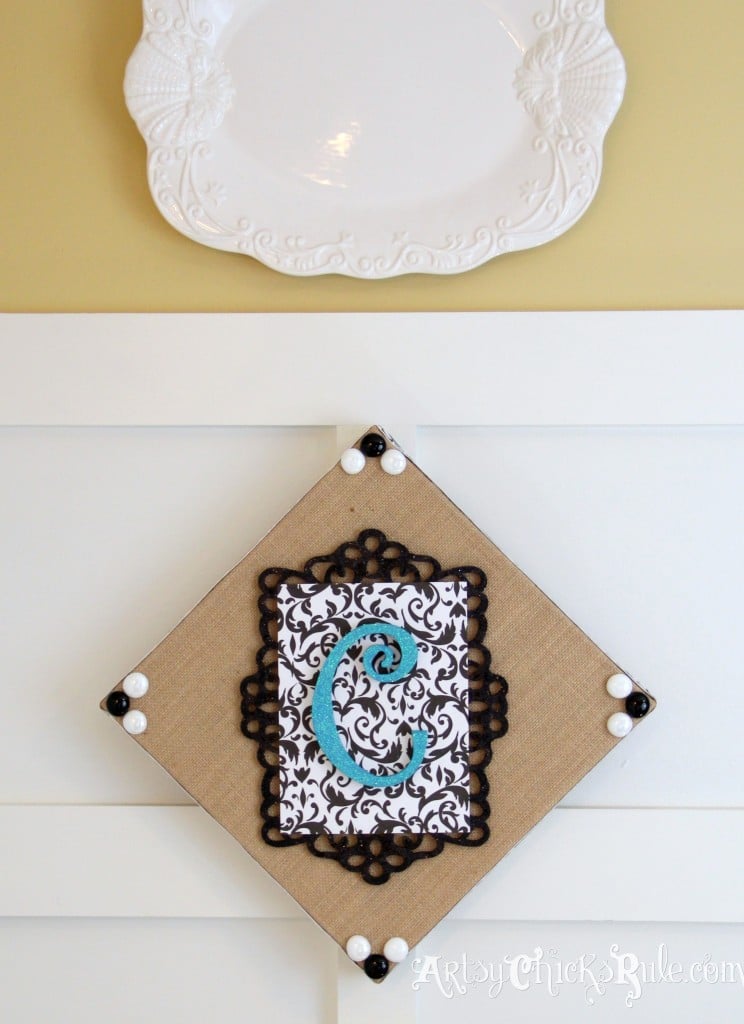 Happy crafting and creating!! :)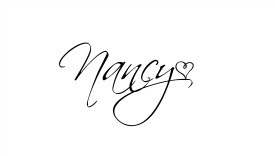 Be sure to follow me on Instagram if you don't already! I always post projects and things I'm working on plus lots of fun random dailies.

Follow Along Here!