Earlier this week I posted about the Michael's – Hometalk Pinterest Party that I have the honor of hosting this Sunday.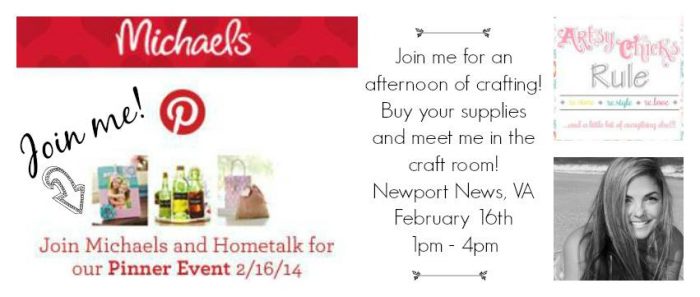 You can see my invite here.
I'm so excited and looking forward to a fun afternoon and getting to meet a few of you! If you don't live near me you can stop in at any Michael's since all will be hosting this party!
To find one with a blogger in attendance, check here.
For the event, I ended up making two different projects.
This Burlap Monogram project I posted earlier in the week :
And this fun "beachy" quote burlap project that I will be posting details about later….. (how you can turn a craft fail…into a pass ;) — you'll want to stick around for that!)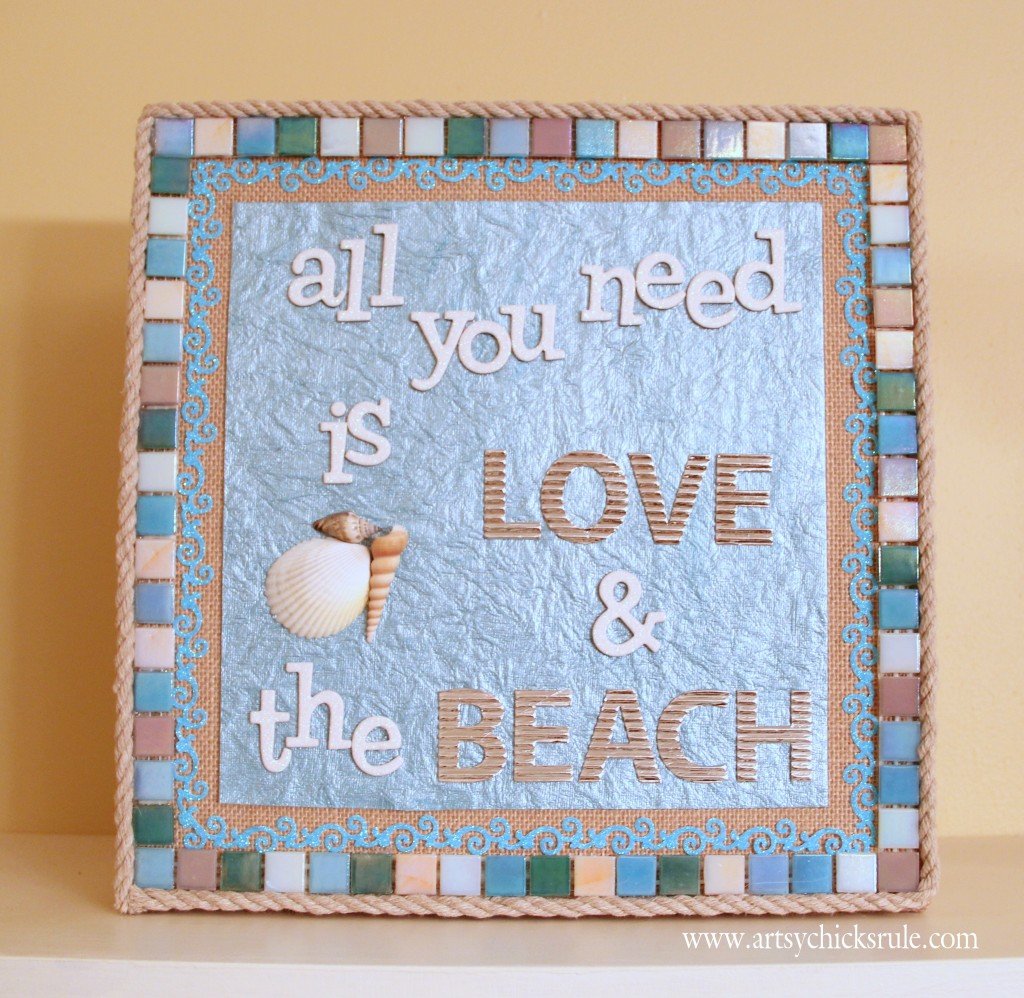 But burlap is not the only thing you can use to make something fabulous!
Check out these other awesome projects created by bloggers who will be hosting the event: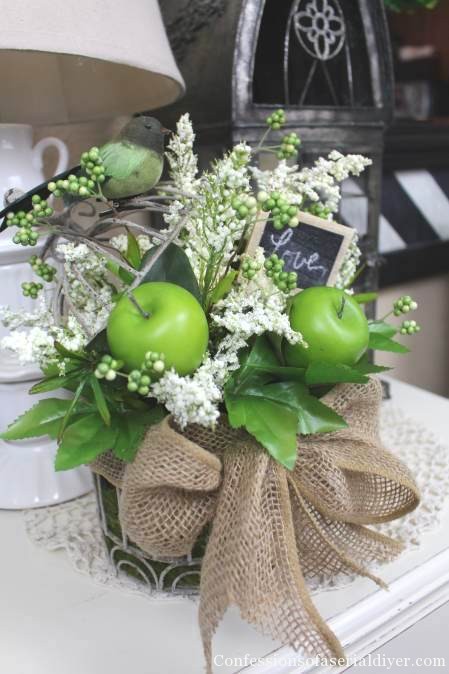 Christy from Confessions of a Serial Do-It-Yourselfer created this beautiful Spring inspired bird cage. Just gorgeous!!
She's the other local blogger hosting this event. I will be in Newport News and she will be in Virginia Beach. Go see her if you are in that area!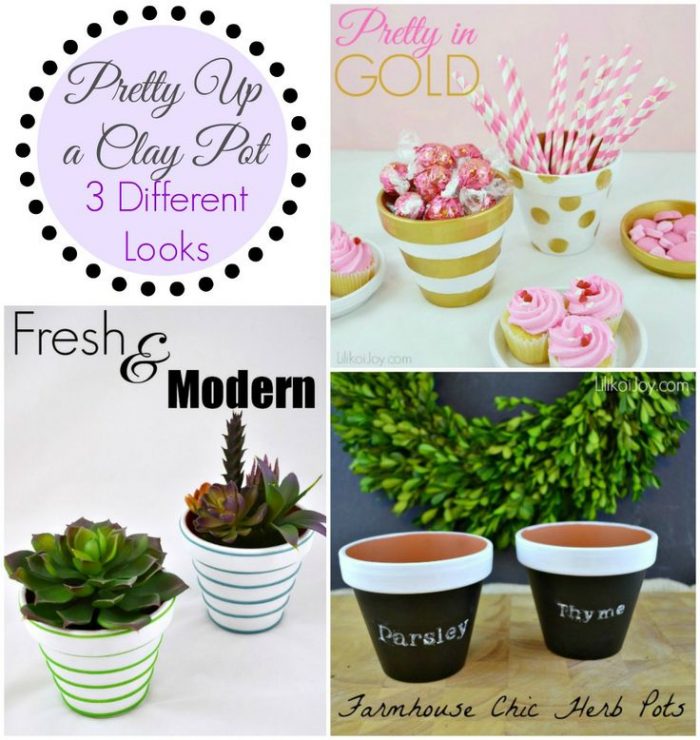 I love all the creative things Sharon from Lilikoi Joy did with these cute little clay pots. So many possibilities as you can see!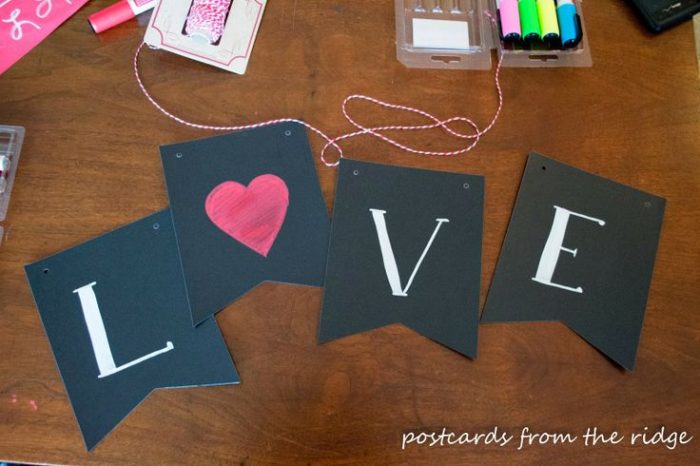 Angie from Postcards from the Ridge created this sweet Valentine's banner. How cute is that? You could put any kind of wording/design on these!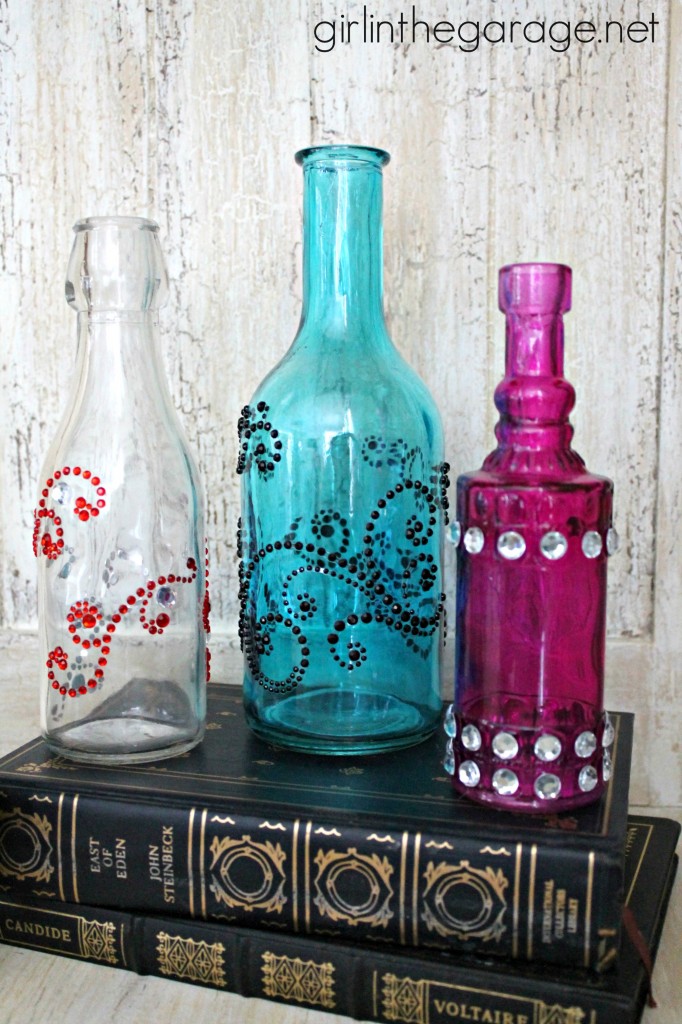 Jen from Girl in the Garage created these beautiful bejeweled glass bottles. So pretty!
These are just a few of the other things you can create on Sunday. At the bottom of this post you will find a showcase of all the other blogger's creations (those who will be hosting at the Michael's/Hometalk event on Sunday)
Such an amazing array of creativity!! Be sure to take a look at those, stop by and visit and get truly inspired!
Oh and if you haven't already, be sure to enter to win one of the $100 gift cards by going to Hometalk and following Michael's there!
That's it…..really…..and you are entered to win!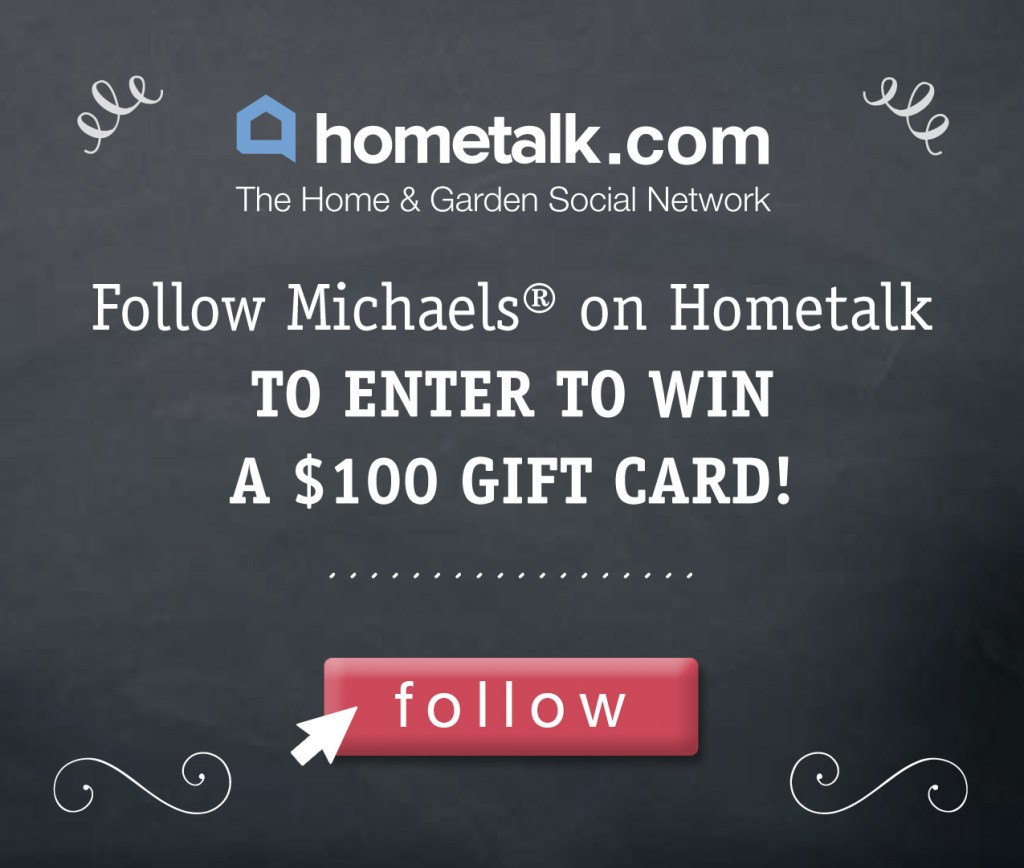 And if you are planning on attending the Pinterest Party at Michael's, don't forget to check out their coupons before you go.
I hope to see you there!!!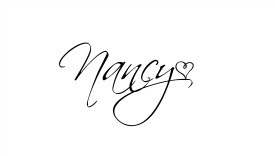 Be sure to follow me on Instagram if you don't already!
I always post projects and things I'm working on plus lots of fun random dailies.

Disclaimer: I partnered with Hometalk/Michael's and was compensated for my project supplies and time at the event. All opinions and product reviews are my own.
Follow Along Here!