Front Porch Decorating Ideas
This post may contain affiliate links. Please see disclosures here.
Hello beautiful friends!
I'm itching to change up our front porch AND back patio area. I'm not sure what exactly I want to do although I do have a few ideas already.
So, I thought I'd gather some inspiration from my friends before I tackle it. I'll be sharing both the front porch decorating ideas and back patio ideas this week.
Today I'm sharing front porch decorating ideas.
If you have any ideas not shown, I'd love to hear about them! Tell me in the comments, I'm all ears. :)
Front Porch Decorating Ideas
I hope you enjoy all of this pretty inspiration too. If you see something that interests you, be sure to click over to visit the site for more info.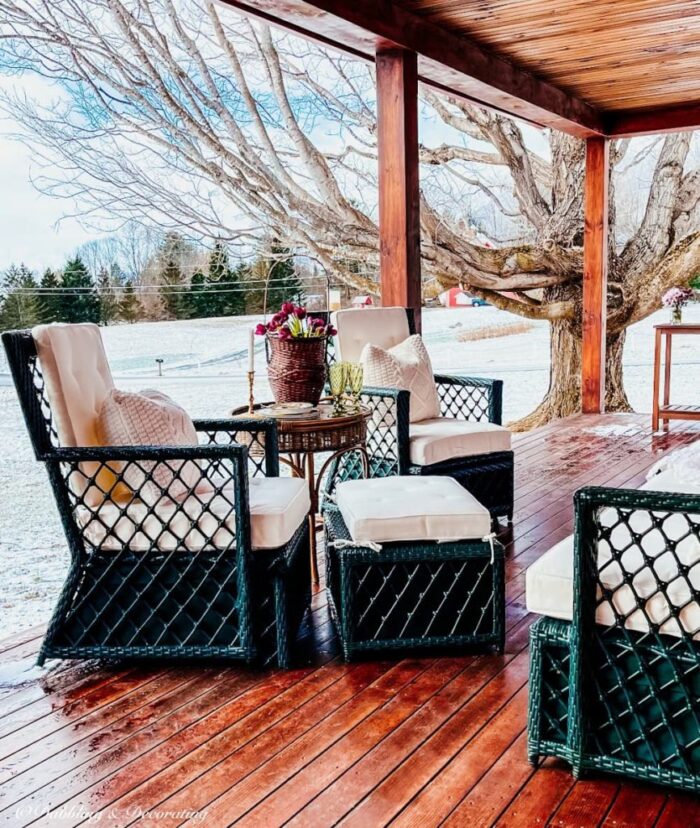 Ann has some great tips on creating an inviting front porch.
See more here.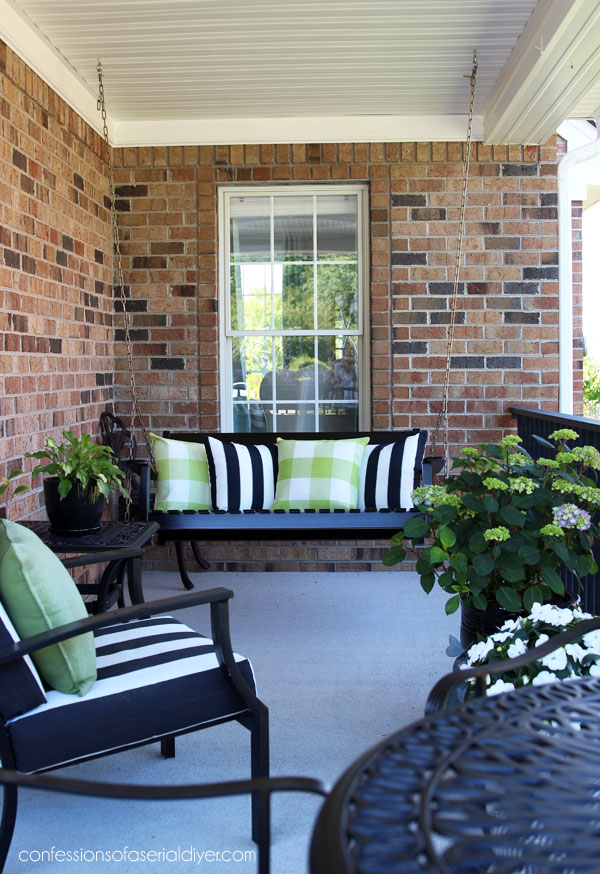 I adore Christy's front porch with crisp black and hints of color in pillows and pretty flower boxes. (and the kitty cats :))
See more here.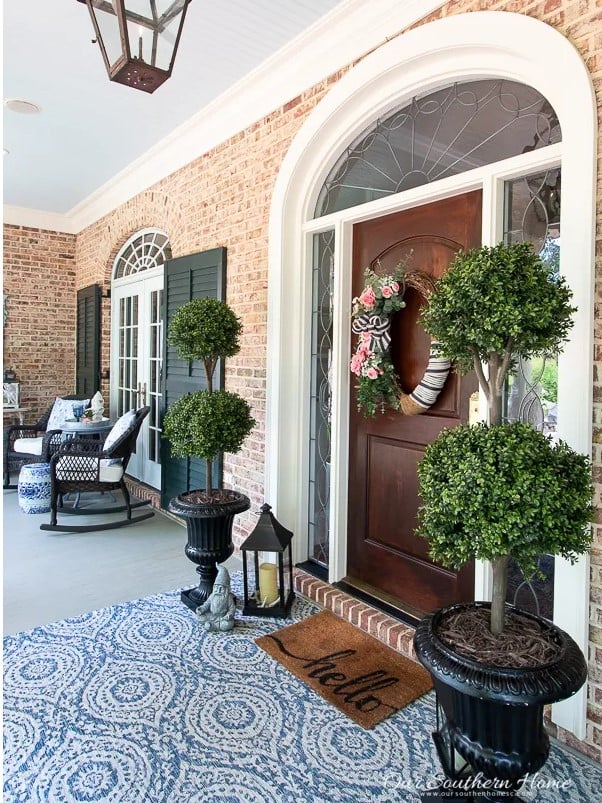 Christy's porch is just gorgeous, just look at that rug! You'll want to see the rest of her pretty porch, here.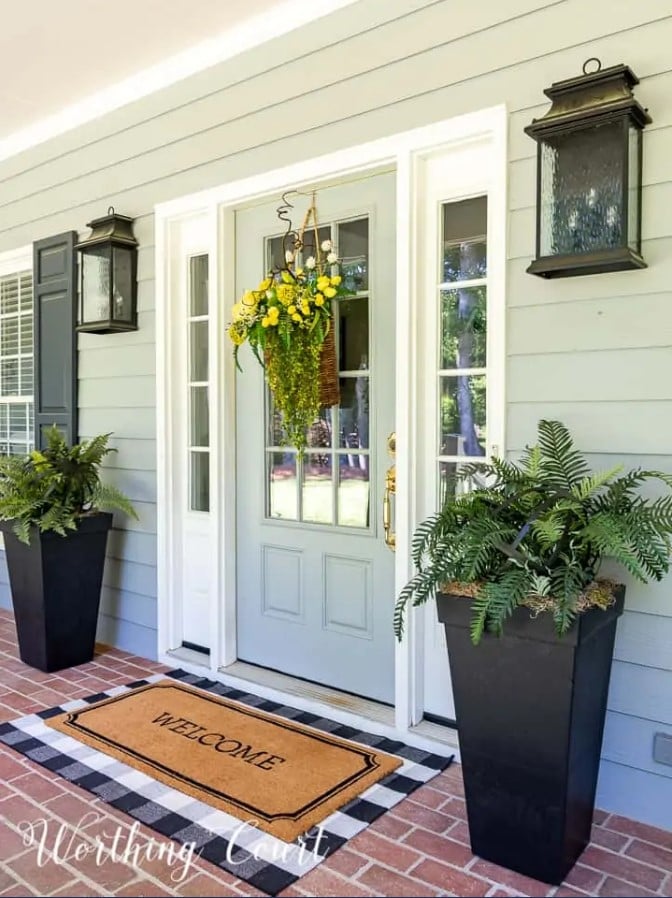 Suzy created a happy and oh so welcoming front porch.
Hop on over to see the rest of here pretty porch, here.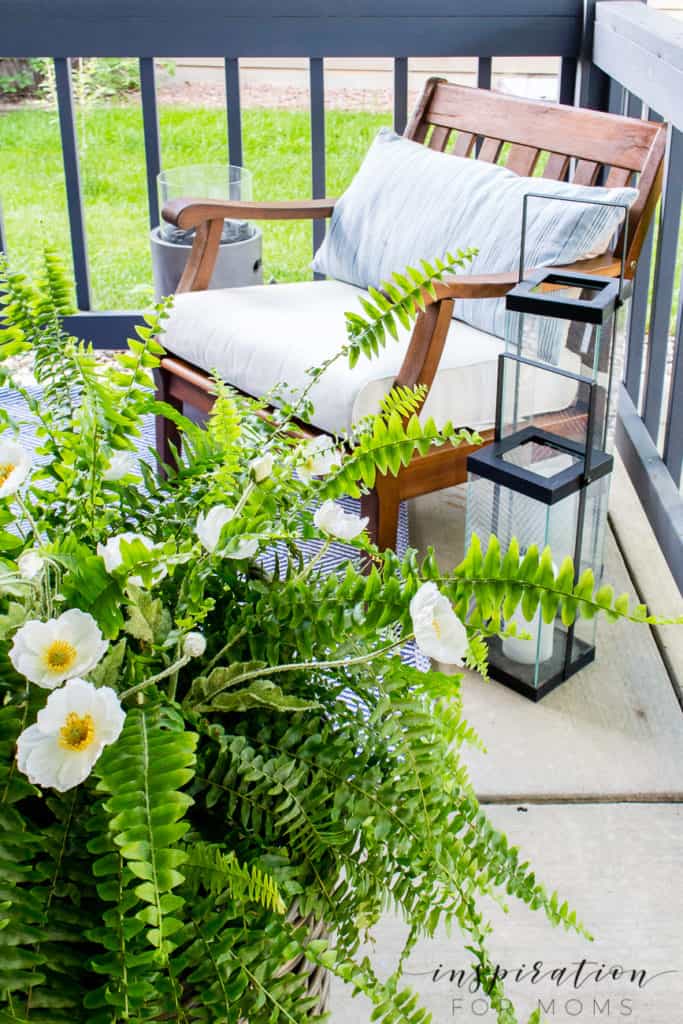 Laura creates a cozy space using rugs and greenery!
See more here. (Love black and white?? See how she changed it by using those colors here)
Kathy shares how she uses upcycle containers as flower pots.
See them all here.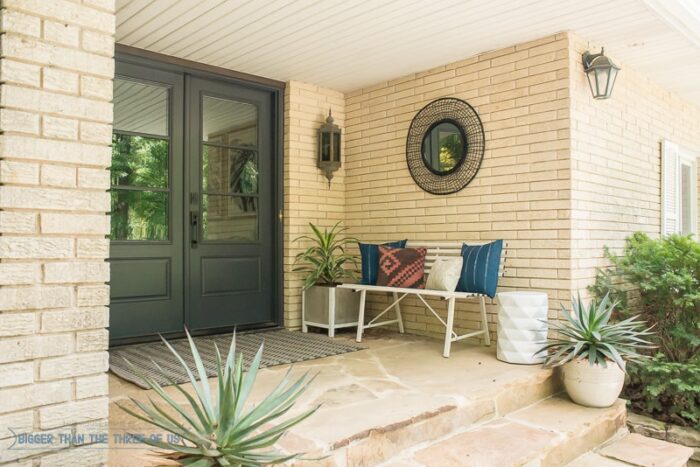 Ashley shares this front porch space several different ways.
See them all here.
PIN it to save it!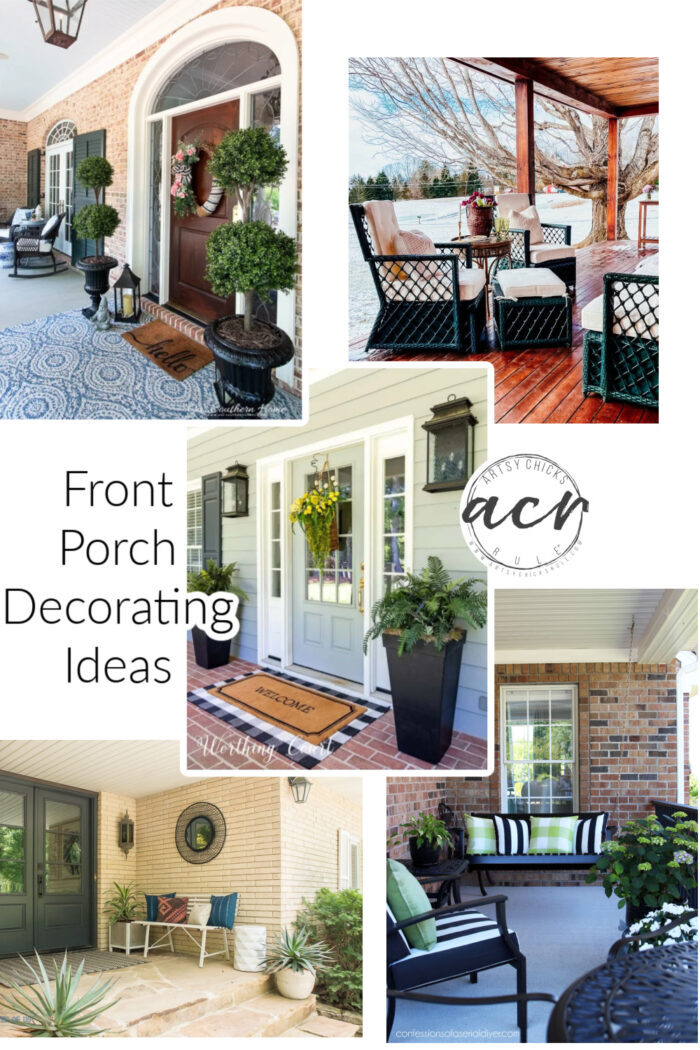 I hope you enjoyed this! See you later this week with the backyard inspiration.
xoxo