Happy Cyber Monday everyone! ;)
I hope you all had a fabulous Thanksgiving and long holiday weekend. We spent the holiday and the long weekend with my husband's family in beautiful Charleston, SC.
I am oh so thankful to have been surrounded by those I love but ever so mindful and full of love (and sadly, feelings of loss) for those I/we no longer have with us.
It was nice to get away from the daily rigors and have time to reflect on all of the wonderful memories of life shared with my mother for so many years.
And I am so thankful for every single one of them.
Times past, holidays enjoyed, laughing, smiles, happiness and joy. Bittersweet memories.
All treasured.
……………………………………………………………………………………
Today starts a festive and fun tour that I am so happy to be a part of….
Myself, along with 29 other fabulous bloggers will be bringing you all kinds of Holiday Goodness over the next 12 days!
If you are looking for some holiday inspiration or just want to catch a little bit of the Christmas Spirit…
……..than please join us for this tour!!
"12 Days of Christmas" Holiday Home Tour
Be sure to check out each blogger, each day, to see what kind of wonderful things they'll be bringing your way!
 Happy Holidays!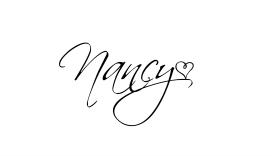 Be sure to follow me on Instagram if you don't already!
I always post projects and things I'm working on long before it hits the blog…..
….plus lots of fun random daily things too.
Follow Along Here!
Related affiliate links you may like: