Hey guys…I have a really fun post for you all today.
I'm sharing some vintage, antique…and really cool old stuff I came across recently while "treasure hunting".
My husband's and my birthday are just 8 days apart. So on his day, which was a Saturday this year, we went out for a ride.
He got to choose what and where we would go for the day.
We just happened to drive by one of my very favorite antique galleries.
I said…"ohhh, there, there!".
He gave me "the look".
Darn.
Okay, it's yourrrrr day.
But we are coming back next weekend on my day!
And we did. :)
I thought it would be fun to show you some fun things we saw as we walked through.
(plus a few other goodies from another shop)
Please keep in mind I shot all of these with my phone camera (had not planned to do a post with them) so they are not the best quality.
And if you follow me on Instagram, you will have seen a few of these already…in "real time". :)
But first…..
….look what I did with my Burlap Monogram I made for the Michael's/Hometalk party.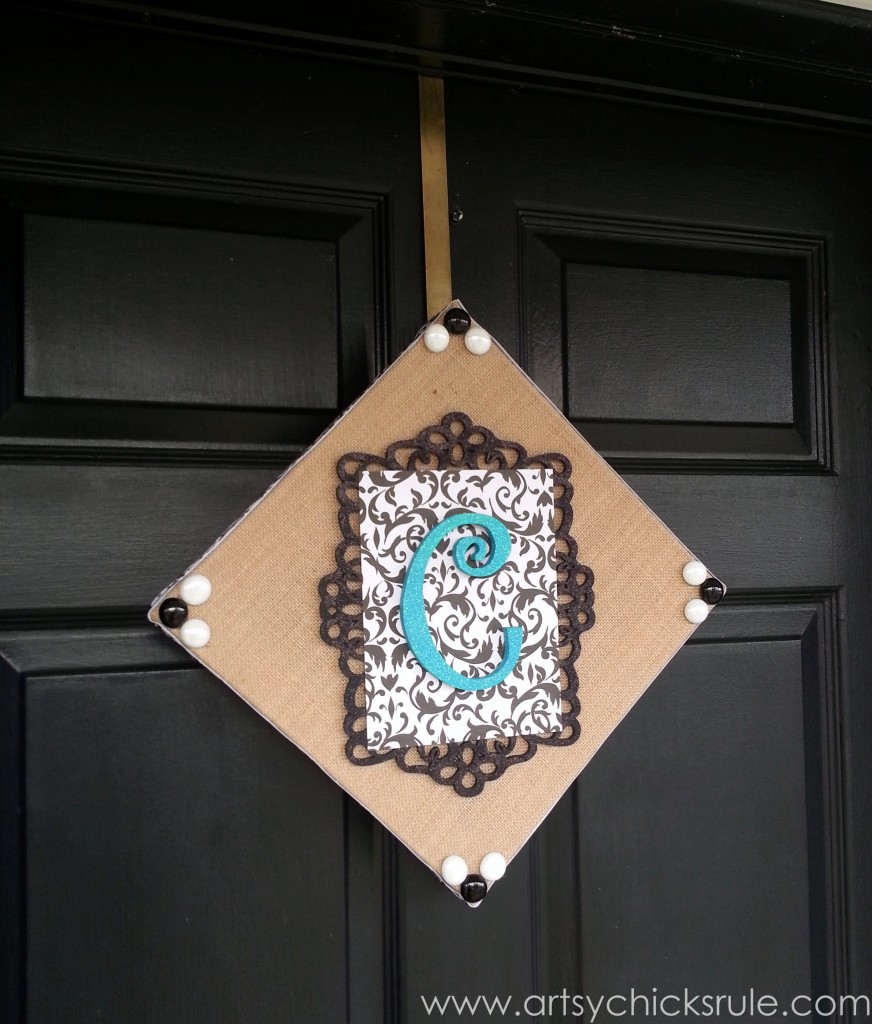 Alright, I know that is not totally exciting or anything….but it looks so pretty on my black front door.
Love it there.
But I think it may need a bow or something.
(ignore the gold hanger, I need a new one)
Okay, on with the show…..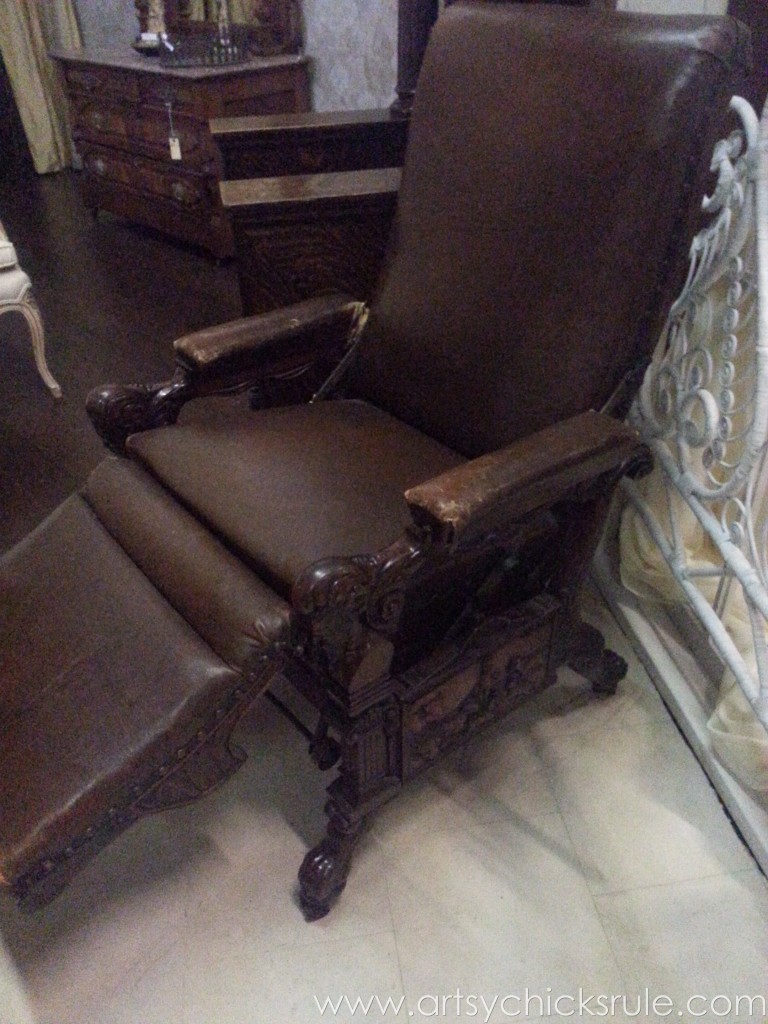 Very cool old leather recliner. Look at that intricate woodwork.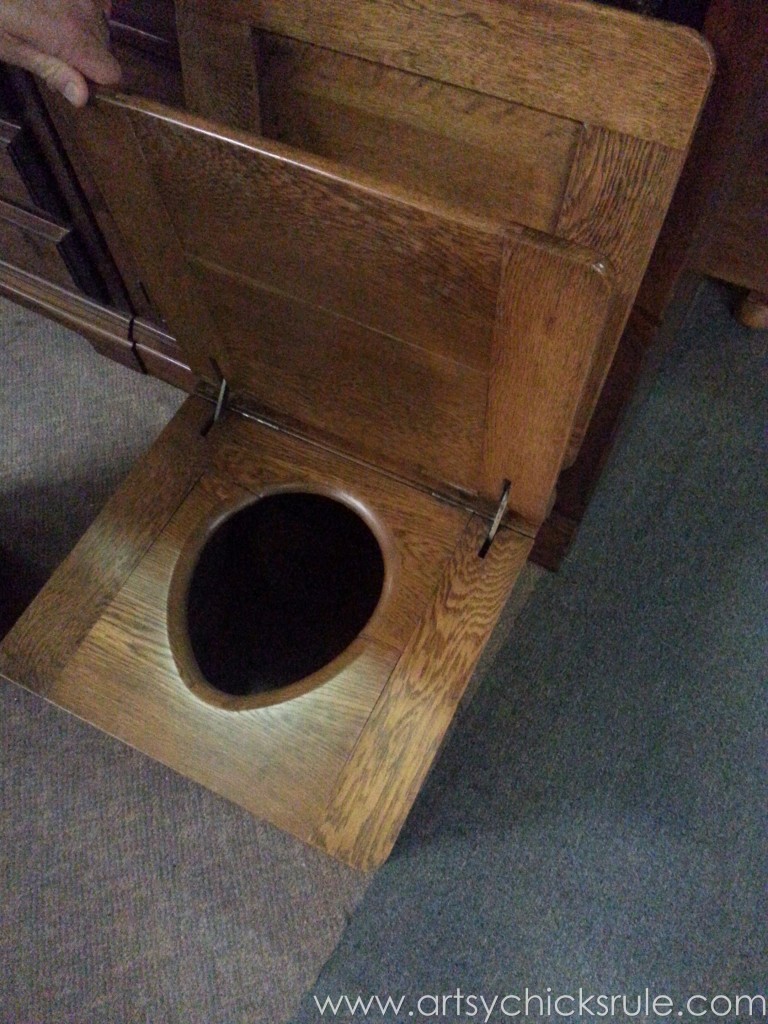 The "outhouse" IN.
Sure am glad we have progressed from this one. ;)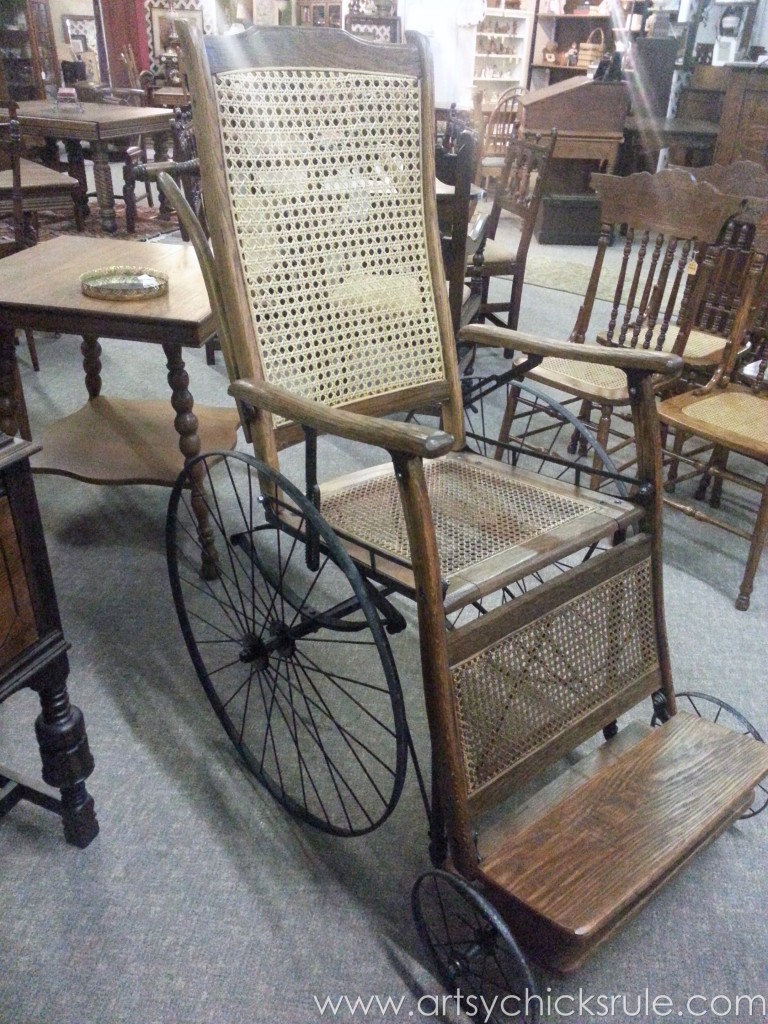 Old caned back wheelchair. I'm sure it wasn't very comfortable but it sure is pretty.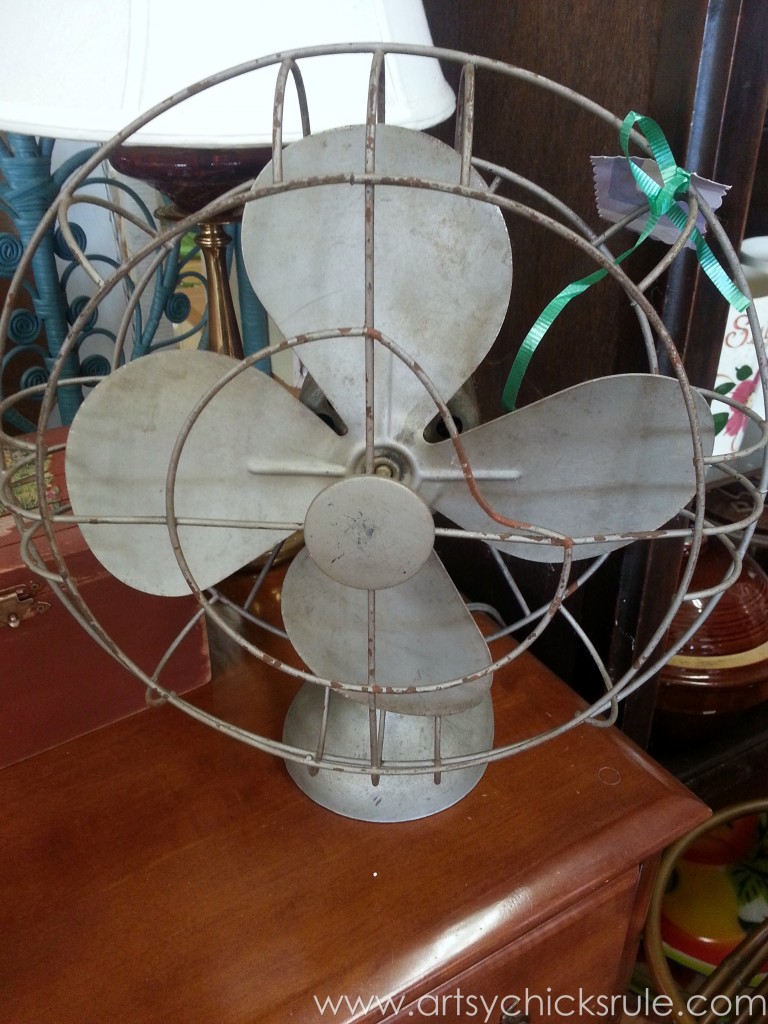 I love old fans.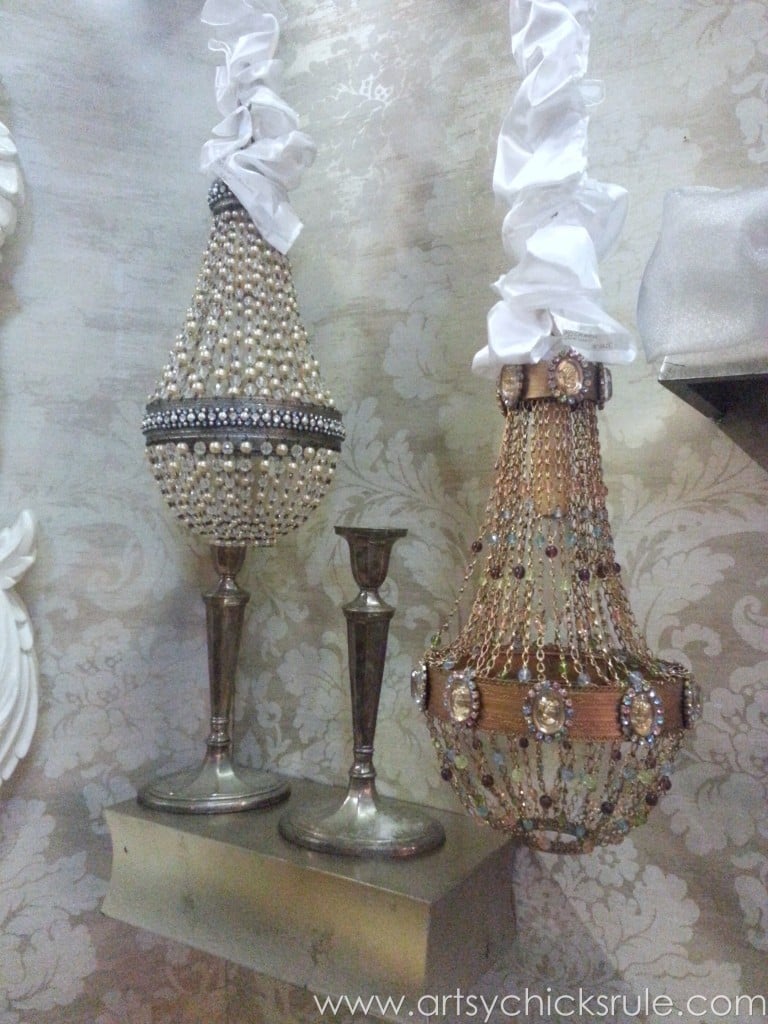 Gosh, wish these photos were better but take a look at this chandelier goodness.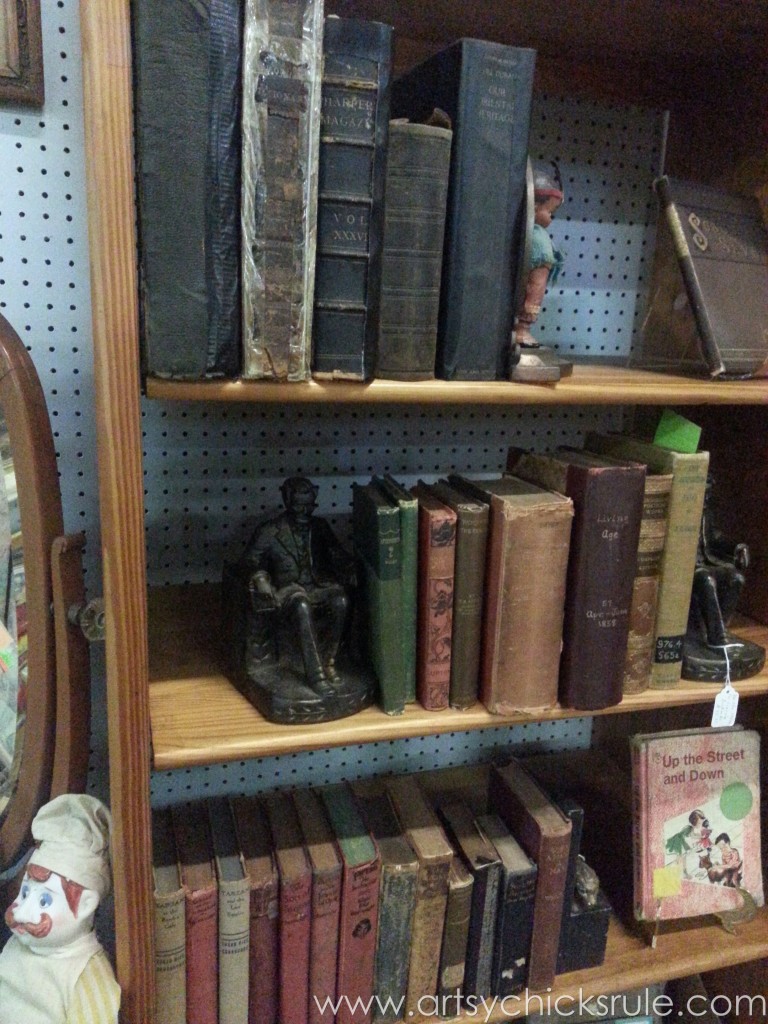 Are you an old book lover? I am.
I could just look at and through them for forever.
I especially love old books with old handwritten things in them.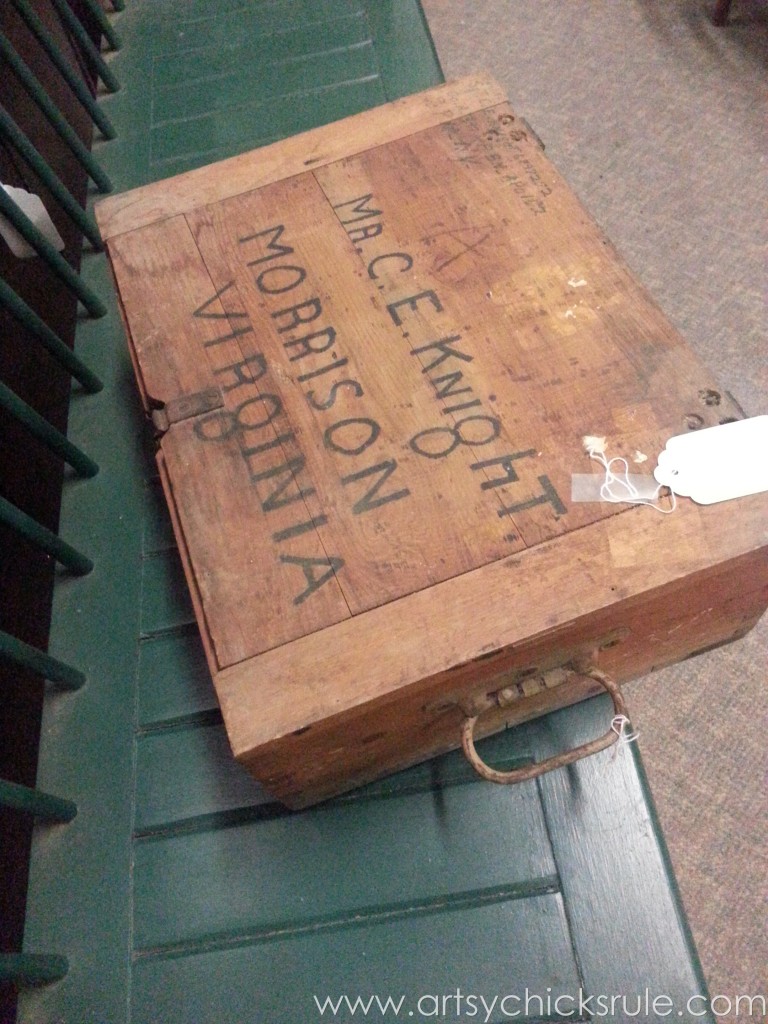 And old box someone used to ship something. So cool.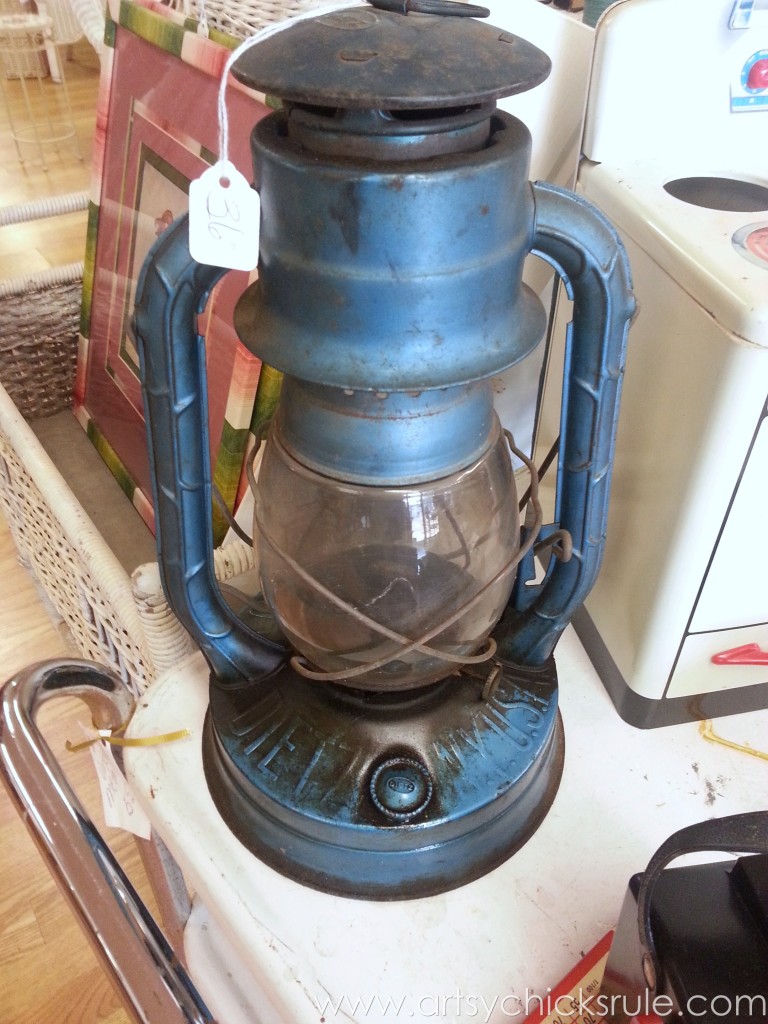 Old blue lantern. I really wanted to bring this one home.
I mean, it's blue…and vintage. Love.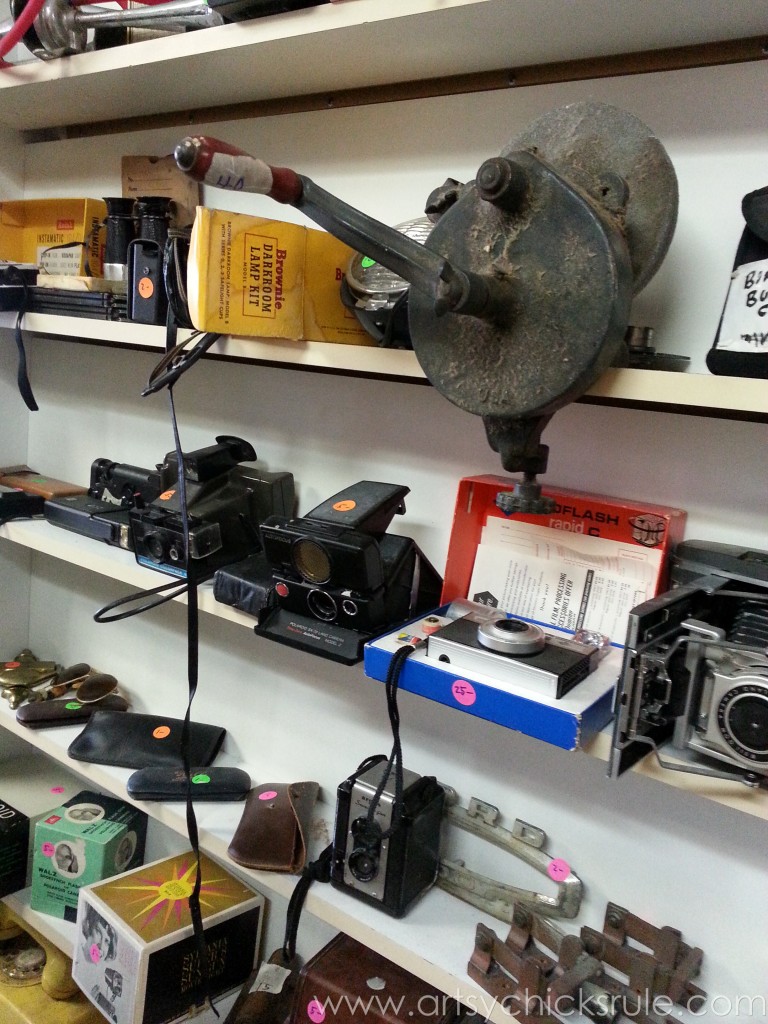 Old cameras and such.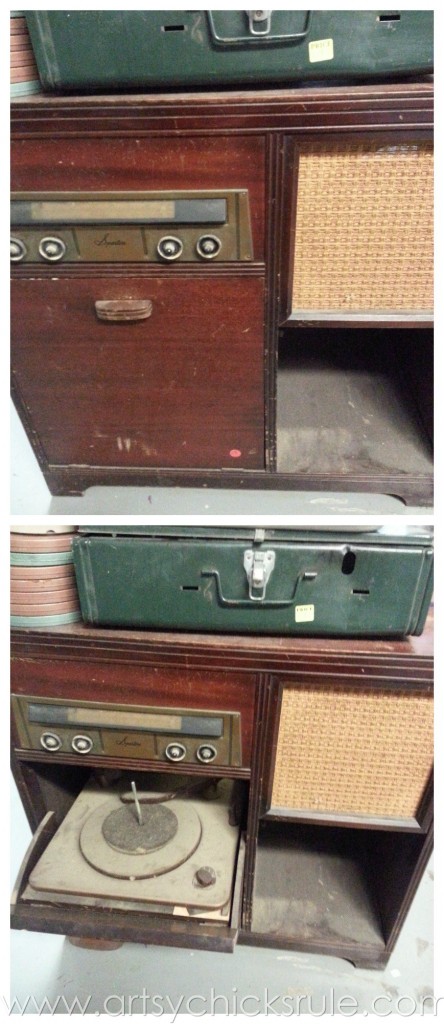 Old stereo cabinet. A tad dusty but kinda neat.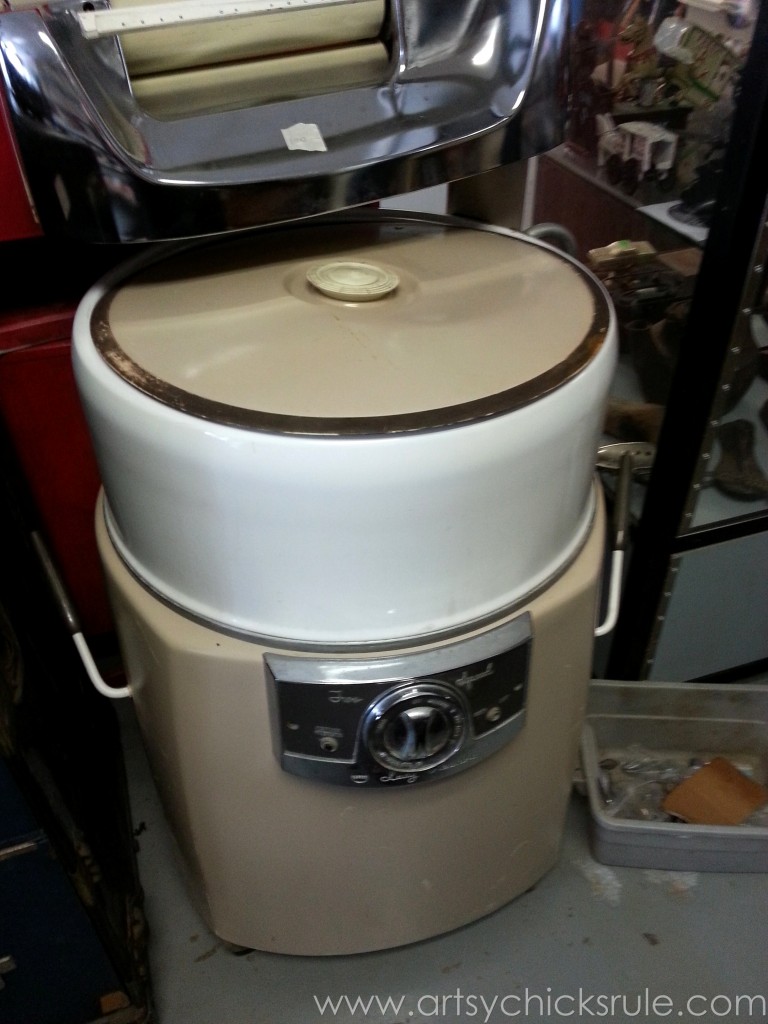 Loving this "modern" washing machine.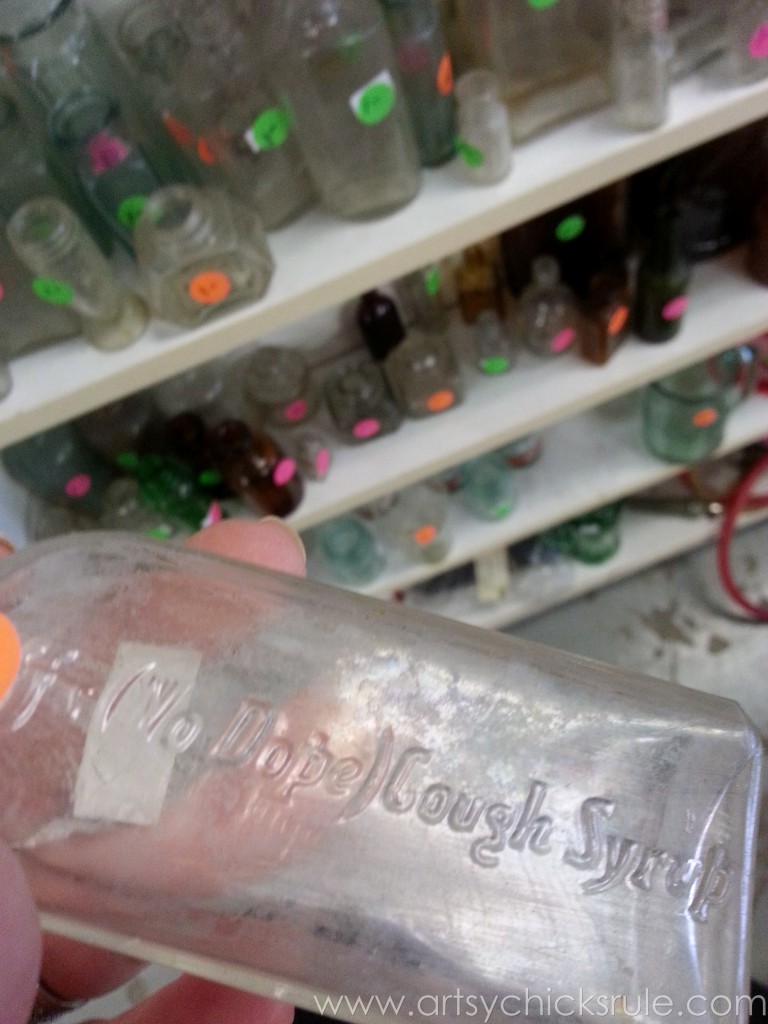 "No Dope" Cough Syrup. I laughed out loud at this. Really, I did.
It had to come home with me.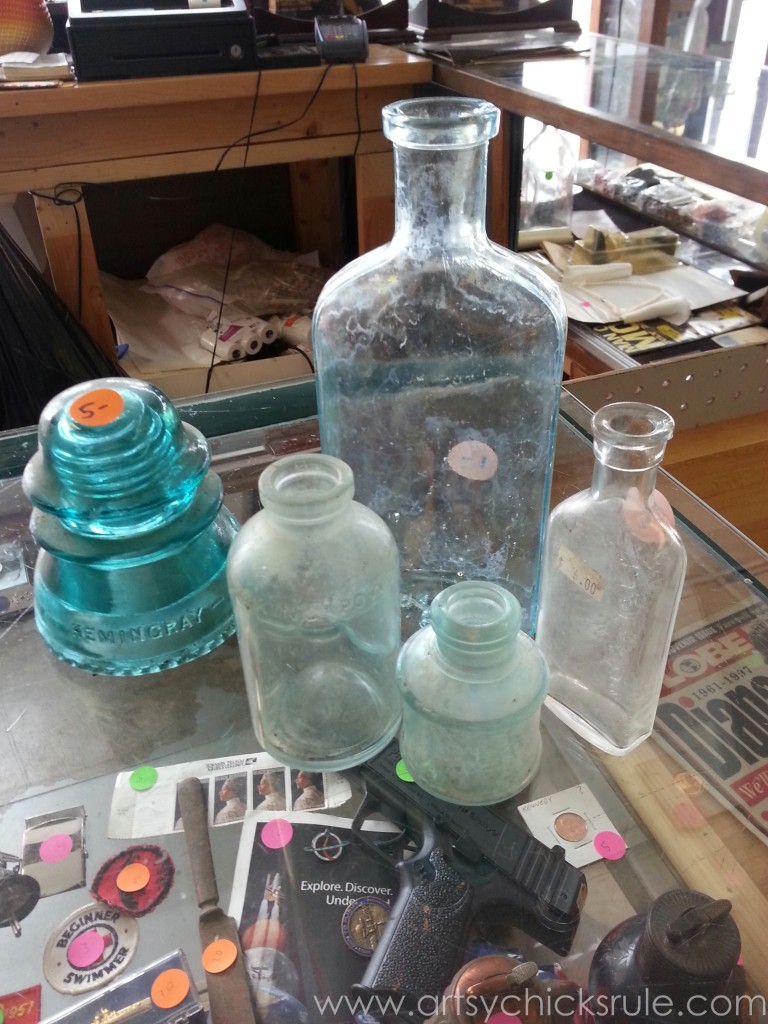 So did all of these. :)
…………………………………………………………………..
And I saved the best for last.
Are you ready?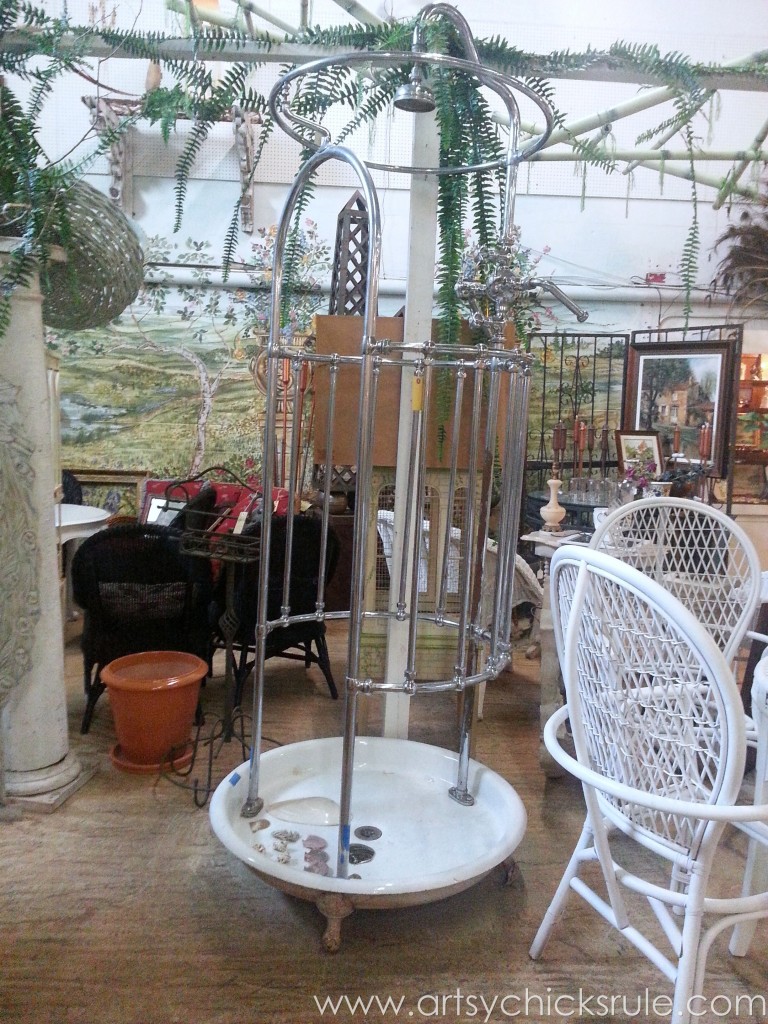 How completely cool is this?
Look at those claw feet.
Look at that gorgeous metal work.
Look at that super cool round shape.
Wait til you see the faucet handles up close……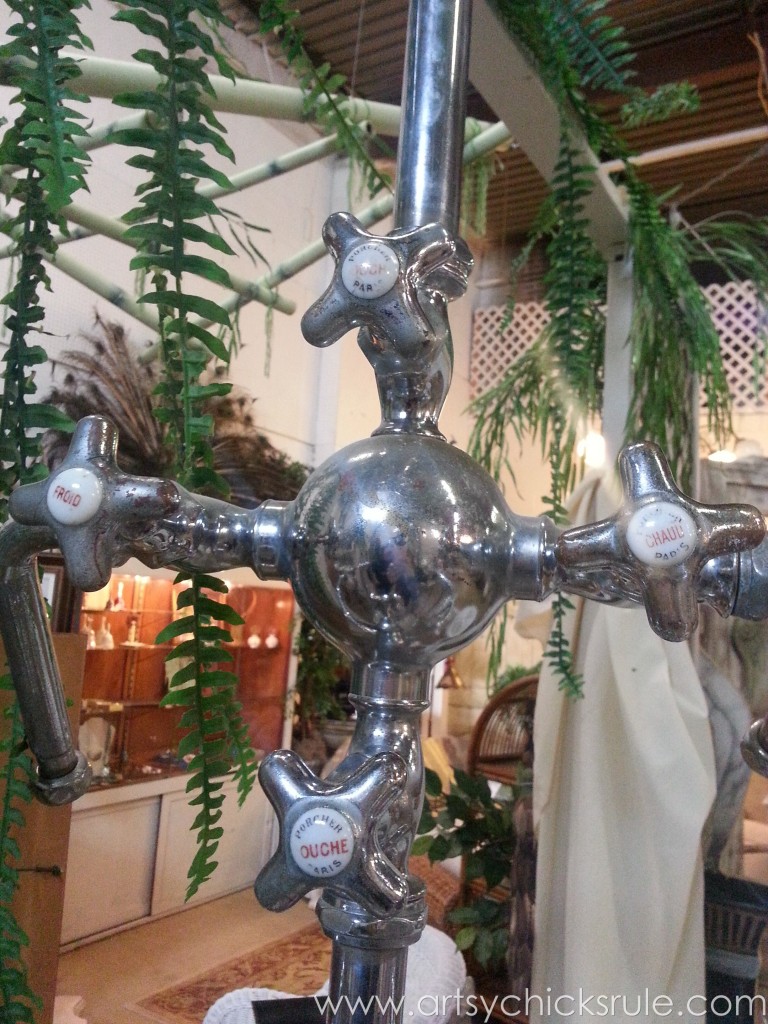 and the base….
Have you ever seen anything like it?
I sure haven't.
I REALLY WANTED IT.
But is was something like $7,800.
And I have nowhere to put it.
Well, like that matters with that price.
Sighhhh.
I can dream.
Right? Yep.
Hope you all enjoyed sharing in my little "treasure hunting" adventure.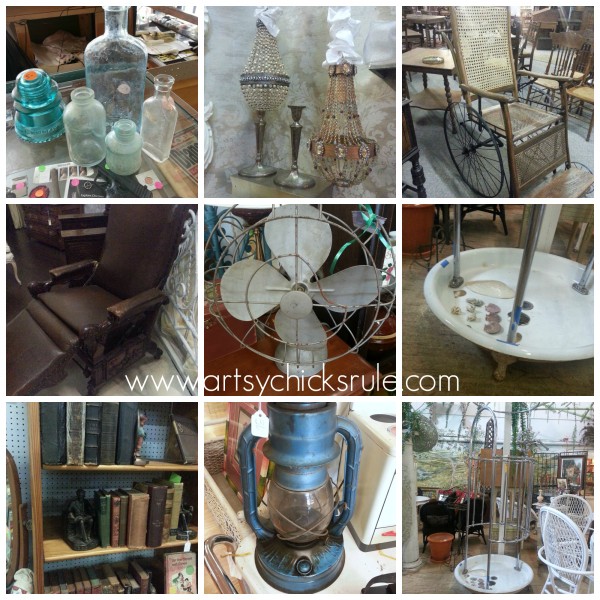 Happy hunting!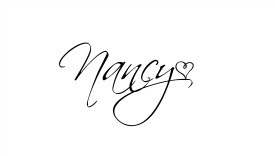 Be sure to follow me on Instagram if you don't already!
I always post projects and things I'm working on plus lots of fun random dailies in "real time".

Follow Along Here!