I thought it might be fun to share some of the photos and awesome projects from the Michael's/Hometalk Pinterest Party I hosted this past Sunday.
It was a super fun time and I want to thank all the folks that came out to craft (play!!) with me!
I so enjoyed meeting everyone who attended the class and getting to craft with you all. :)
You guys are so talented and I can't wait to share your projects here today.
……………………………………………………………………………………………..
But first, as a recap….here are the supplies I started with for the projects I completed.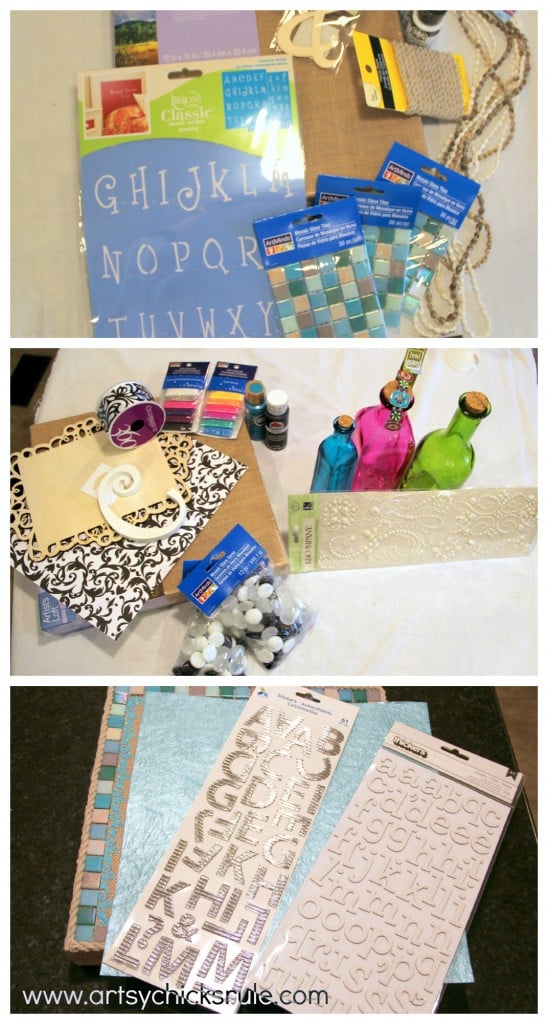 I made this monogrammed burlap….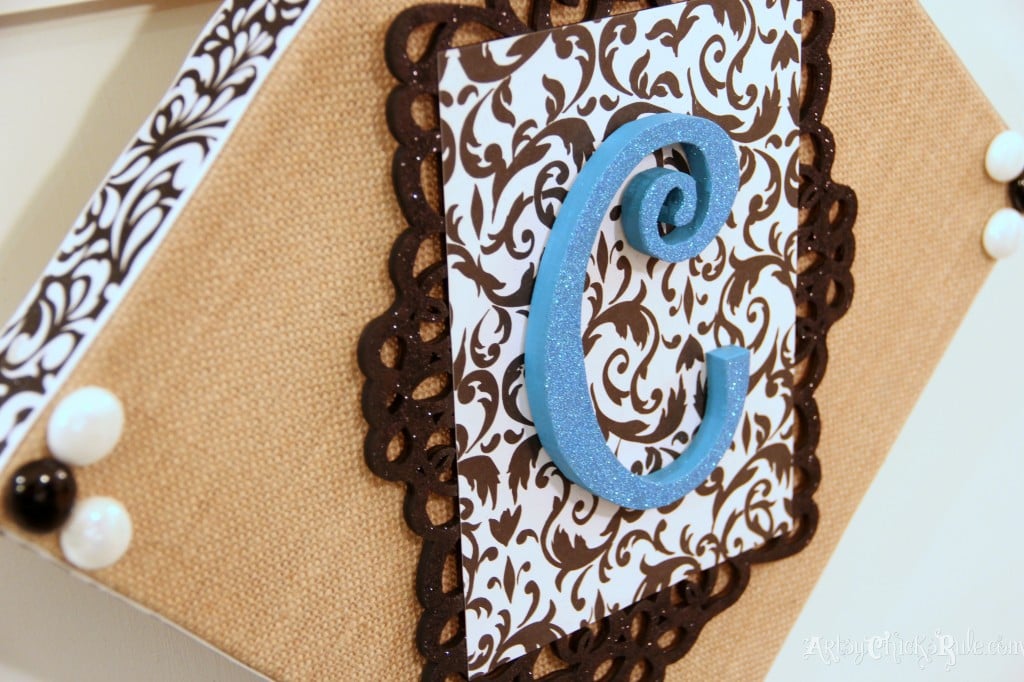 ….and this beach quote burlap "sign"…..(this one began as a craft "fail" but now I love it)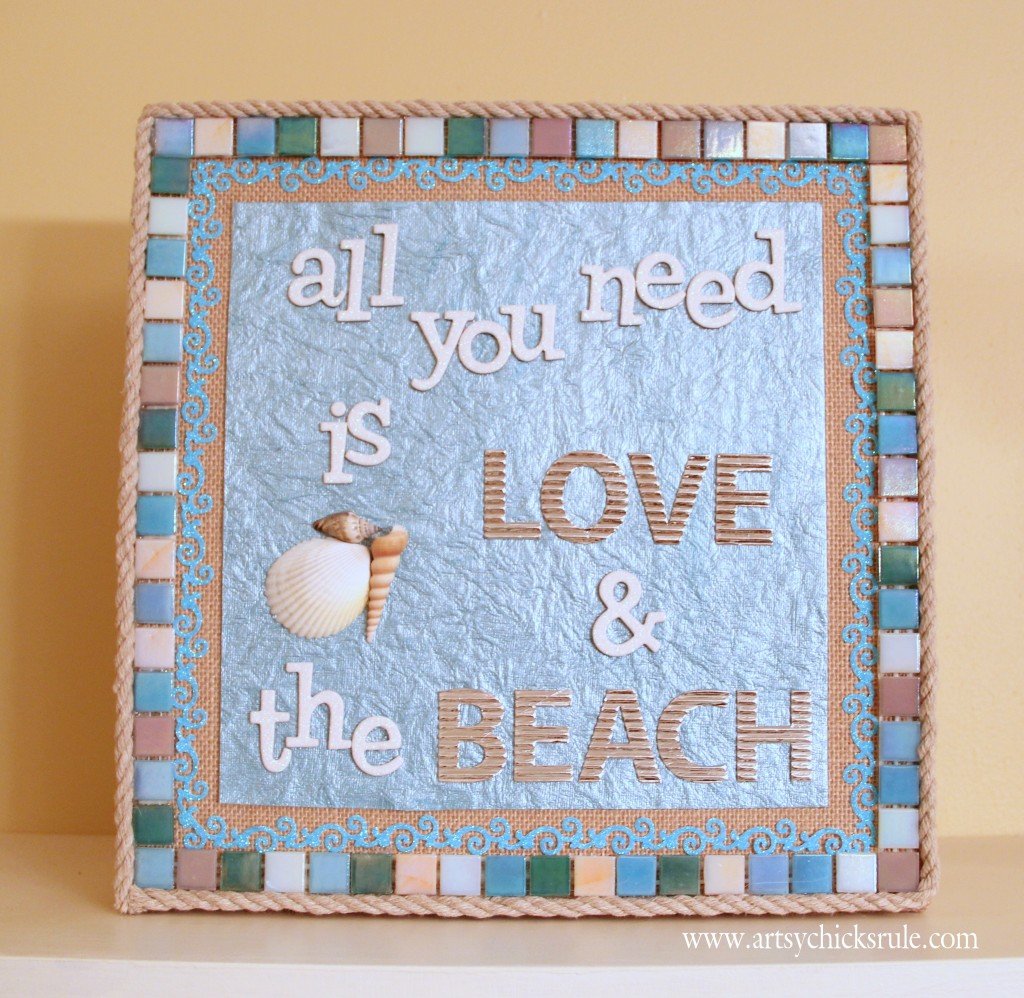 …and finally this one that I did at the event (these were so much fun to bling all up!)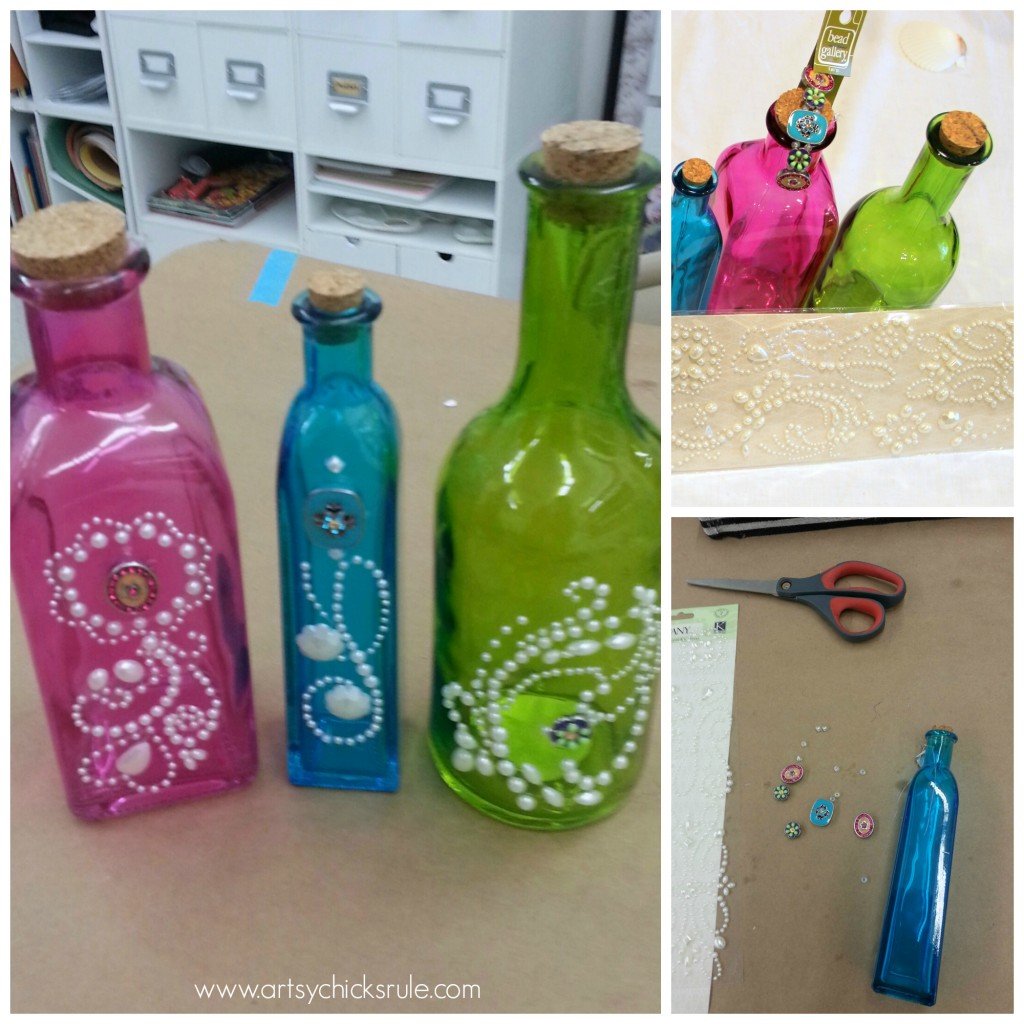 And how about all of these great projects you guys completed —–
………………………………………………………………………………………….
Loving this sparkly monogram on burlap. That paper is so fun and pretty!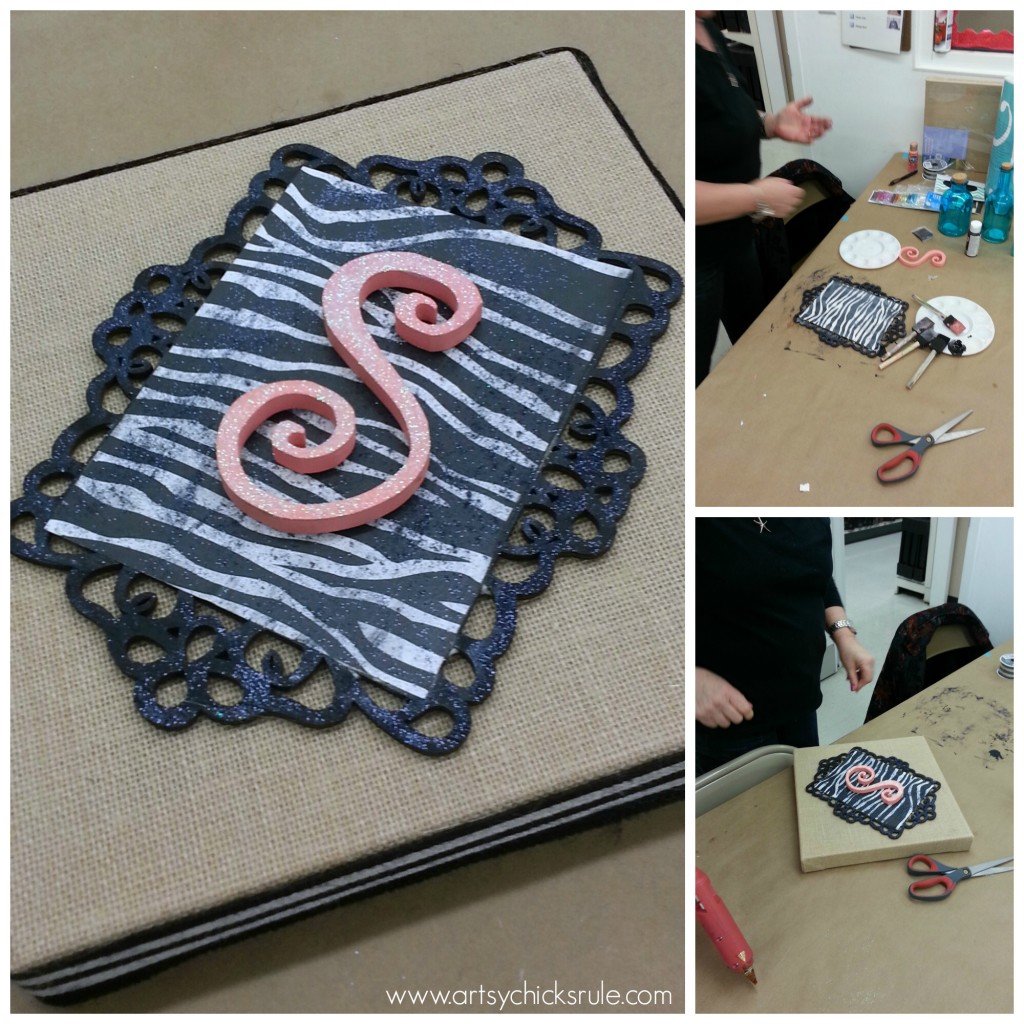 How about these beautiful bottles. I love what she did with them!! They are just beautiful and really creative.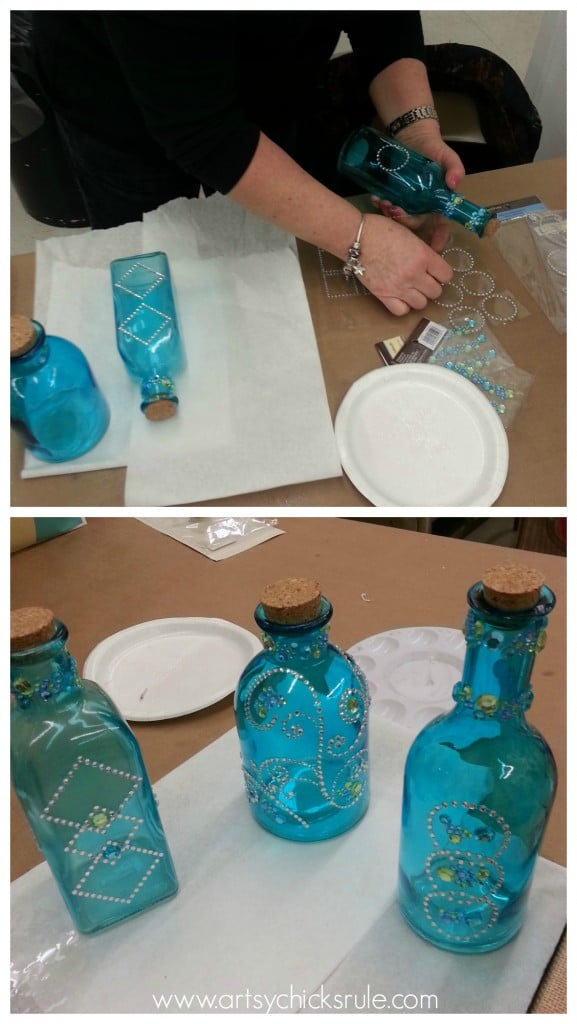 These are going on a monogrammed wall collage. All of them were made during the class!
Aren't they great?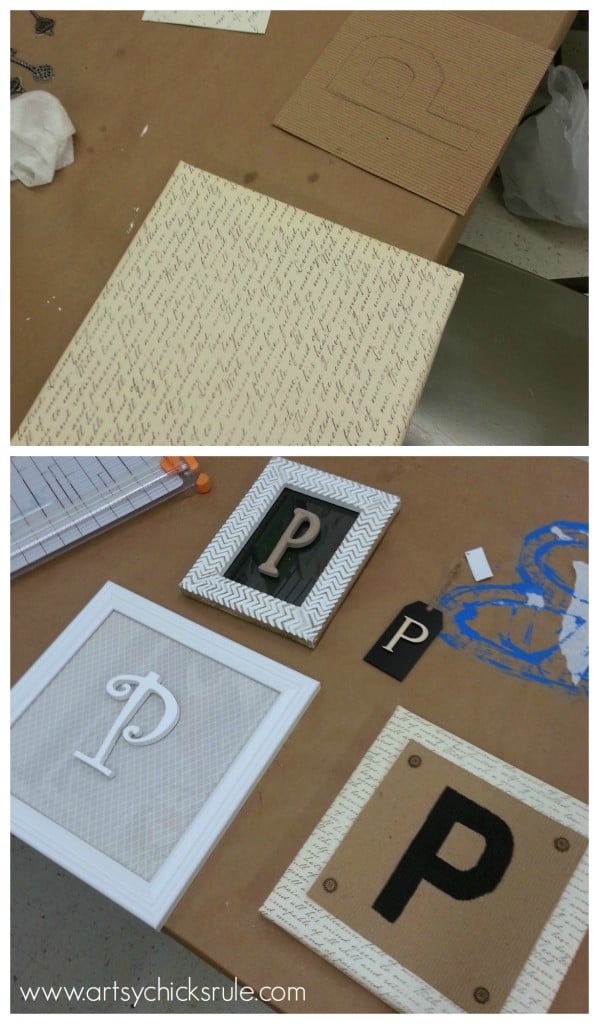 Sweet little twine wrapped and monogrammed wine bottle. Adorable!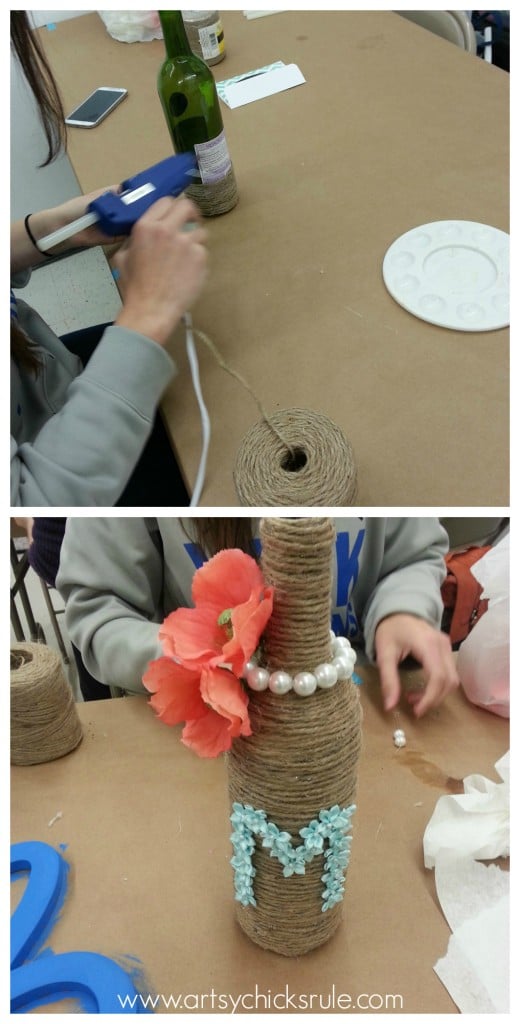 The jeweled up bottles are all so gorgeous…. and so is the monogrammed decor piece for her front door.
Love the key! Perfect touch.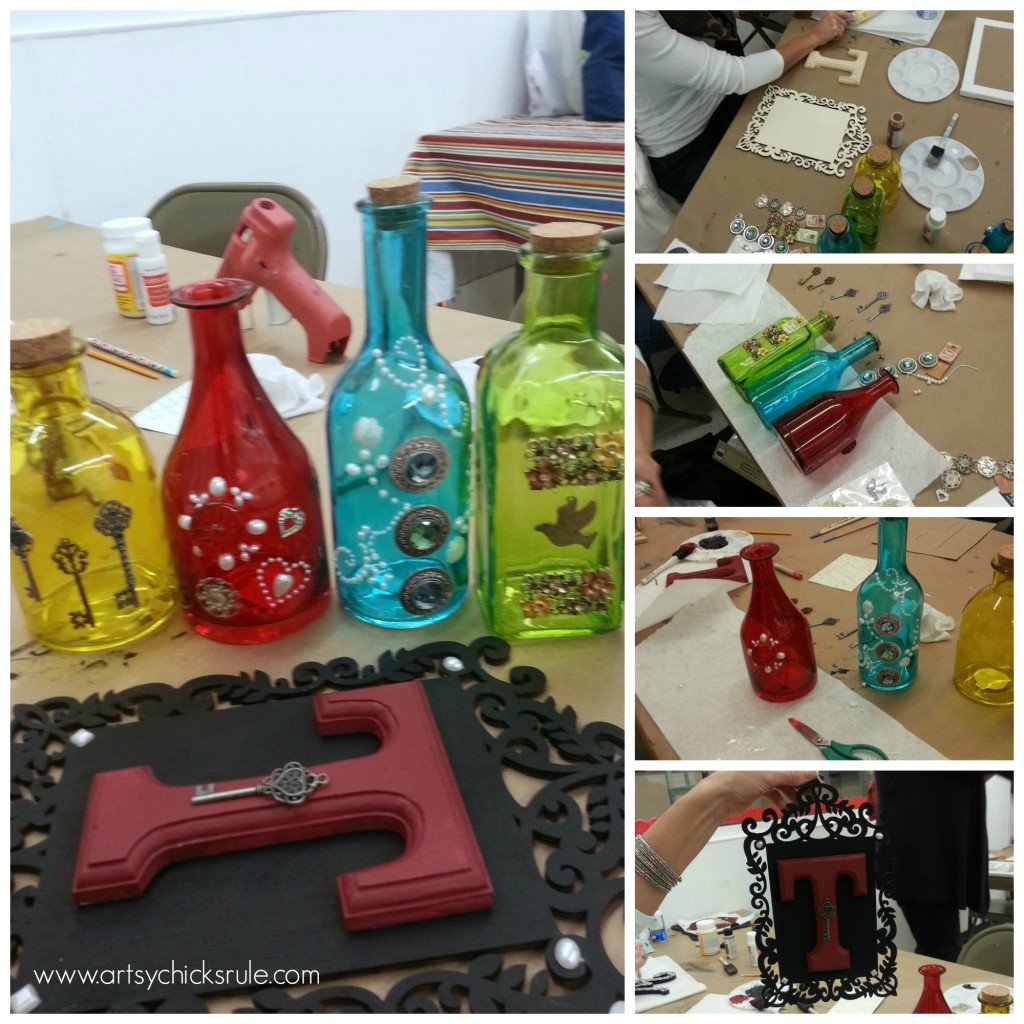 How about this awesome personalized burlap wreath….I just love it!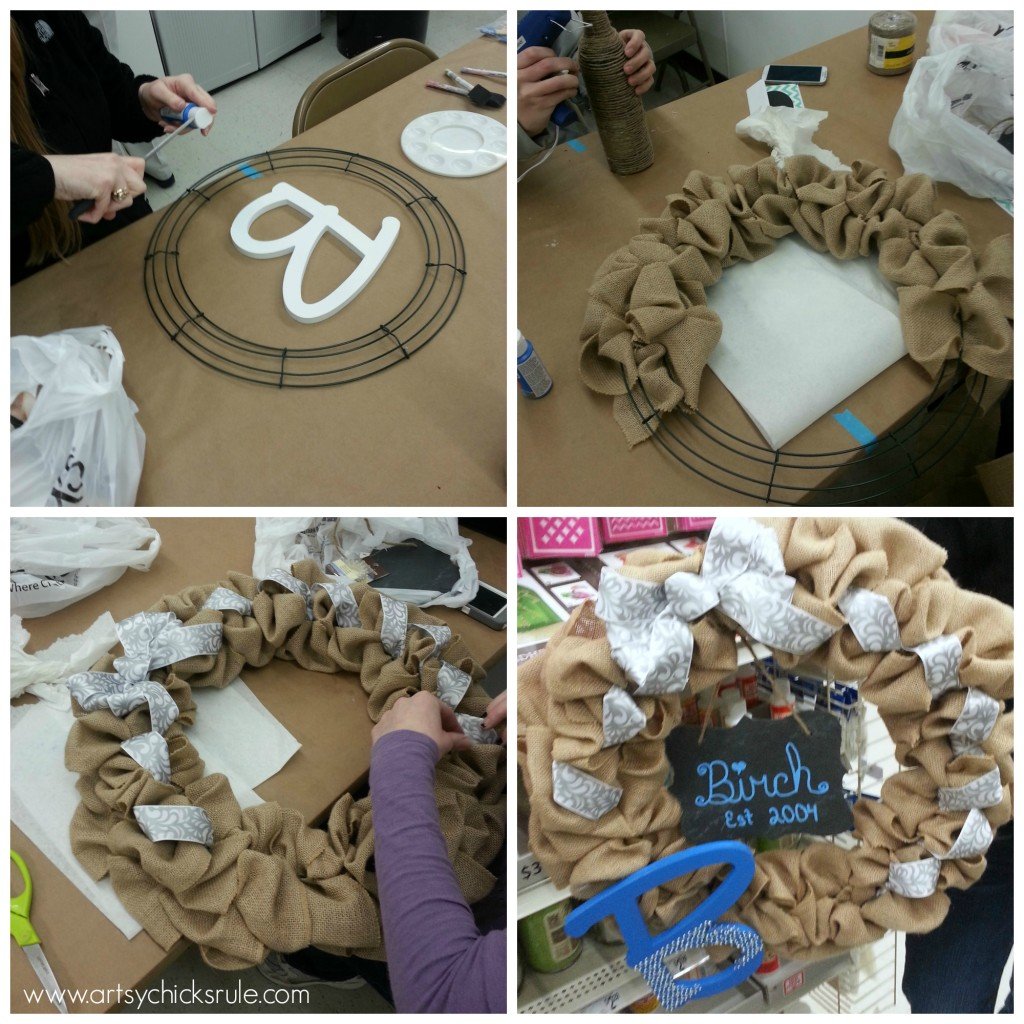 So neat how she covered the frame with scrapbook paper and painted the burlap underneath.
LOVE the colors she chose.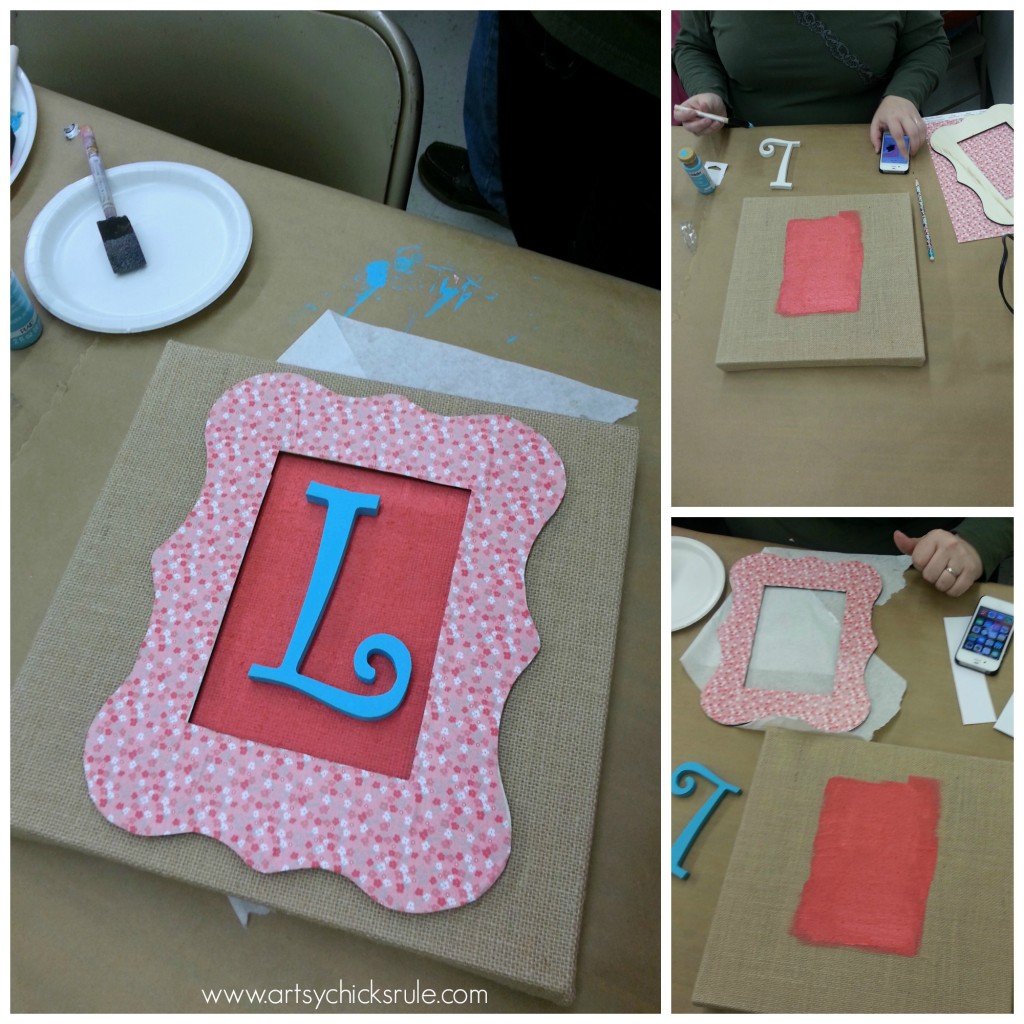 Old cabinet door turned chalkboard. She is going to change the "because" underneath everyday.
I just love that! Such a neat idea.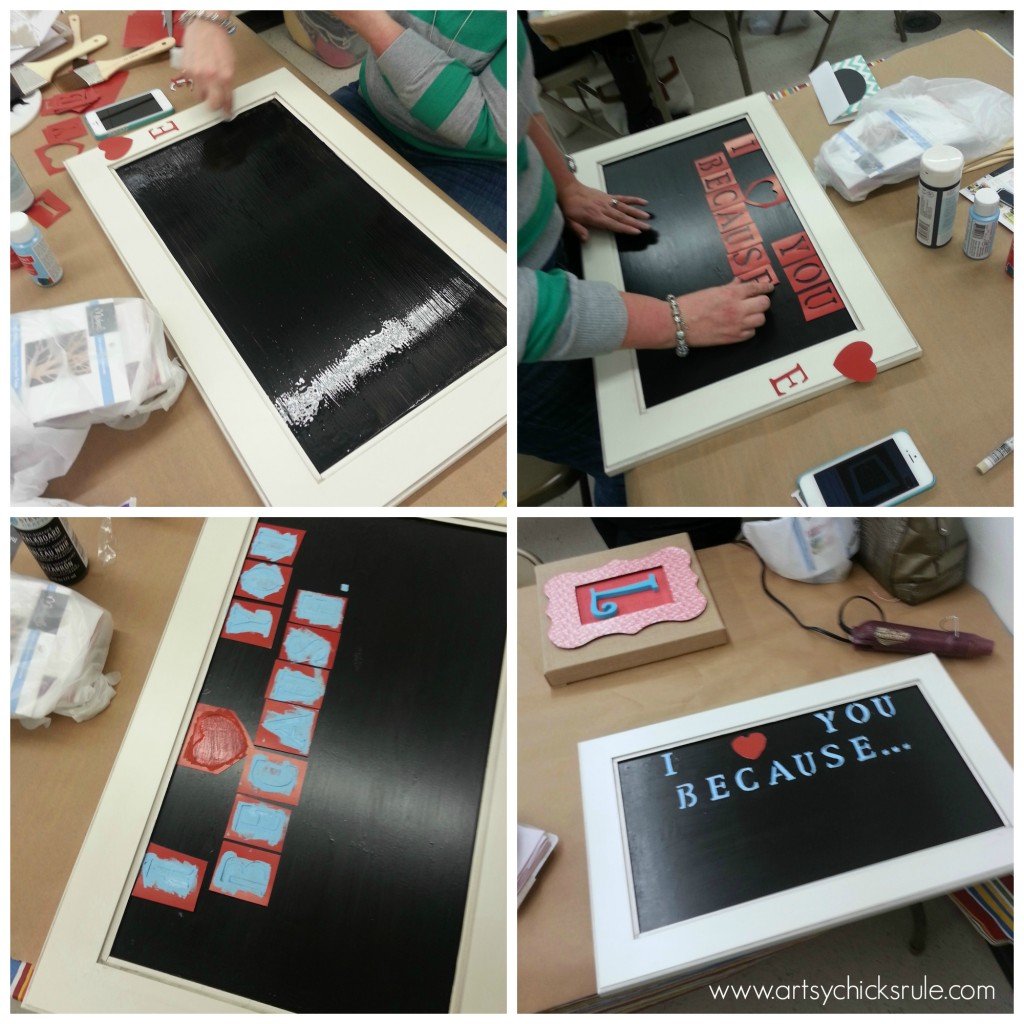 ….and how about this beach sign that was inspired by my "oops"…craft fail to pass?
I really love their different take on it! (she even got her husband to come in with her…love that even more!!)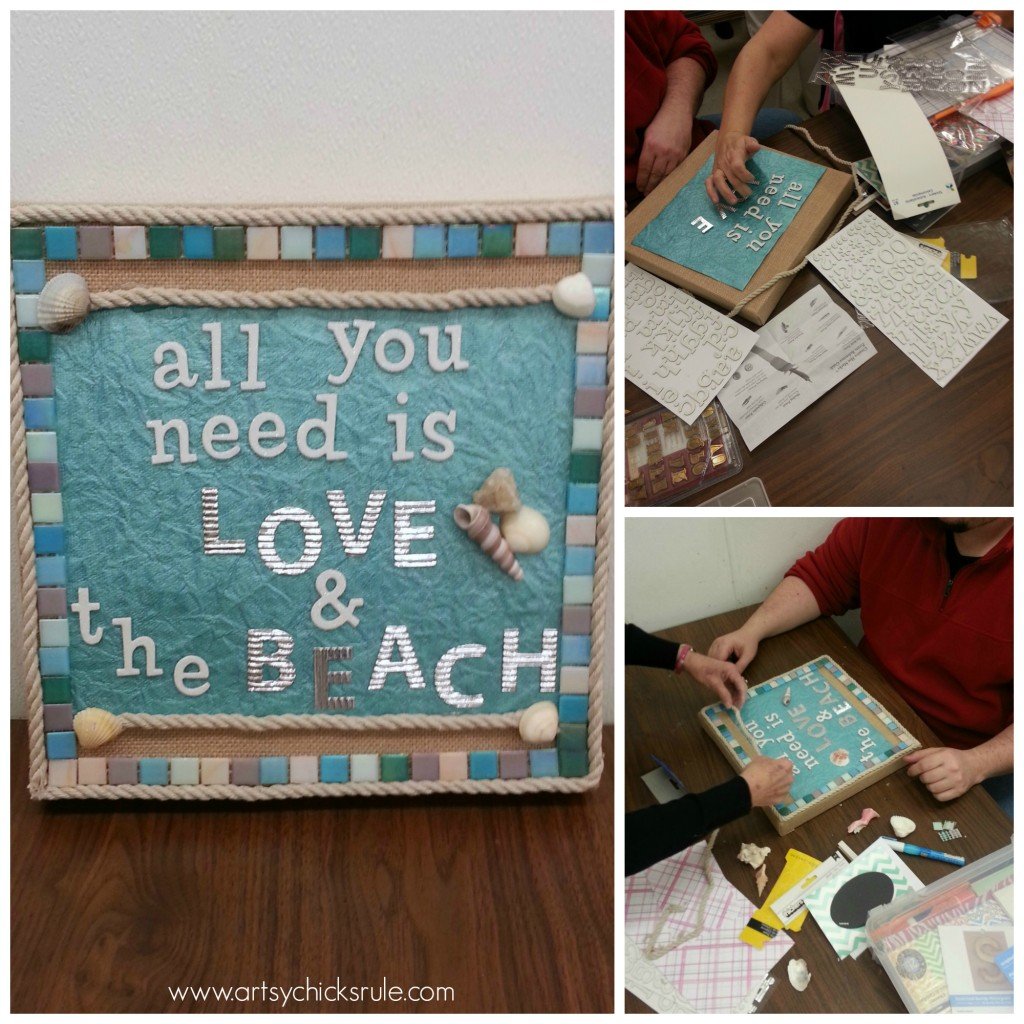 What a fun day! I hope the next time your local Michael's has a crafting event you will stop by and join in the fun!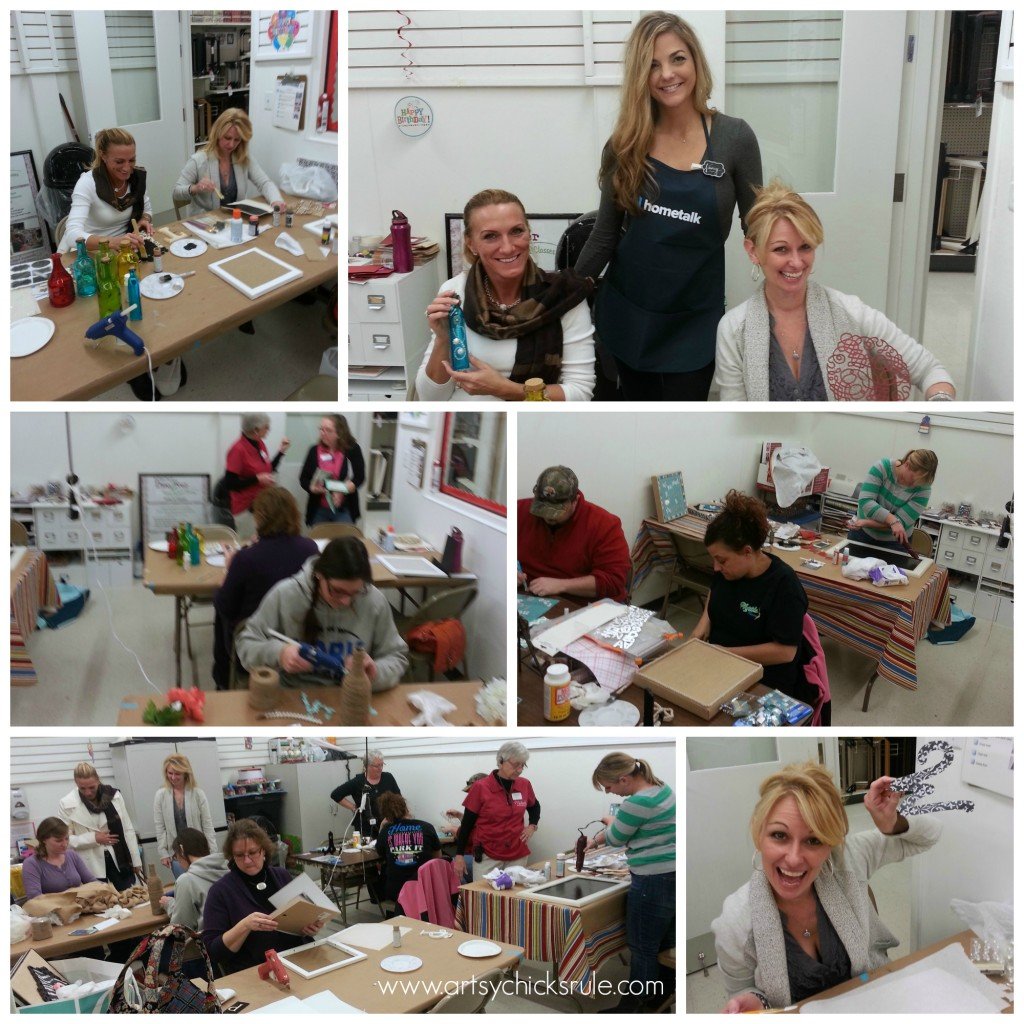 Let me also thank Hometalk and Michael's for the opportunity! It was a great experience.
If you haven't visited Hometalk yet, do!
It's a great community of all things home—>you can find just about anything and everything related to your home there. Check it out!
I hope you have been inspired to create something of your own.
It really is fun and the feeling and sense of accomplishment can't be beat.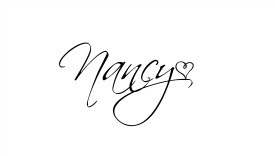 Be sure to follow me on Instagram if you don't already!
I always post projects and things I'm working on plus lots of fun random dailies.

Disclaimer: I partnered with Hometalk/Michael's and was compensated for my project supplies and time at the event. All opinions and product reviews are my own.
Follow Along Here!