ACR 10 Year Blogiversary Giveaway!
This post may contain affiliate links. Please see disclosures here.
Hello, my wonderful friends!
Guess what?! I have been blogging for TEN years this month. How?! I can't believe I've been at this that long.
What an amazing journey it has been.
I have met some of the most amazing people, had the most amazing experiences, and had tons of creative outlets because of this little blog of mine. Not to mention all of YOU, my readers here on the blog. That has been the biggest blessing to me.
I am so glad I stepped outside (WAY outside) my comfort zone all those years ago! I almost didn't! I actually began the process (name, website, etc) in April of 2012 but didn't get the nerve to write my first post until November! lol
And my first post was not even about furniture, etc., it was a random "about Virginia" post, where I live, instead. I had no idea how to "jump in" to writing about my makeovers so started with that.
For your entertainment (hee hee) here is my very first blog post in case you have never read it:
And here is my second, and one that became very popular(my "fix" for a missing handle, do you know it??):
Here is my third blog post which should've probably been my first:
And that's not all.
I met one of my favorite people through blogging! Christy over at Confessions of a Serial DIYer. Who just also happened to start her blog the same month and year as me. How crazy is that? We didn't meet until a couple of years later but have been besties ever since.
So today we thought we'd get together and celebrate our 10 years of blogging!
I am having a giveaway with FIVE lucky winners, each $100 towards anything in my shop! And once you enter here, be sure to scroll down and hop on over to Christy's for her awesome giveaway too. Woohoo!! So much fun. (this giveaway is not sponsored by Fusion Mineral or any other company, it is a gift from me to you!)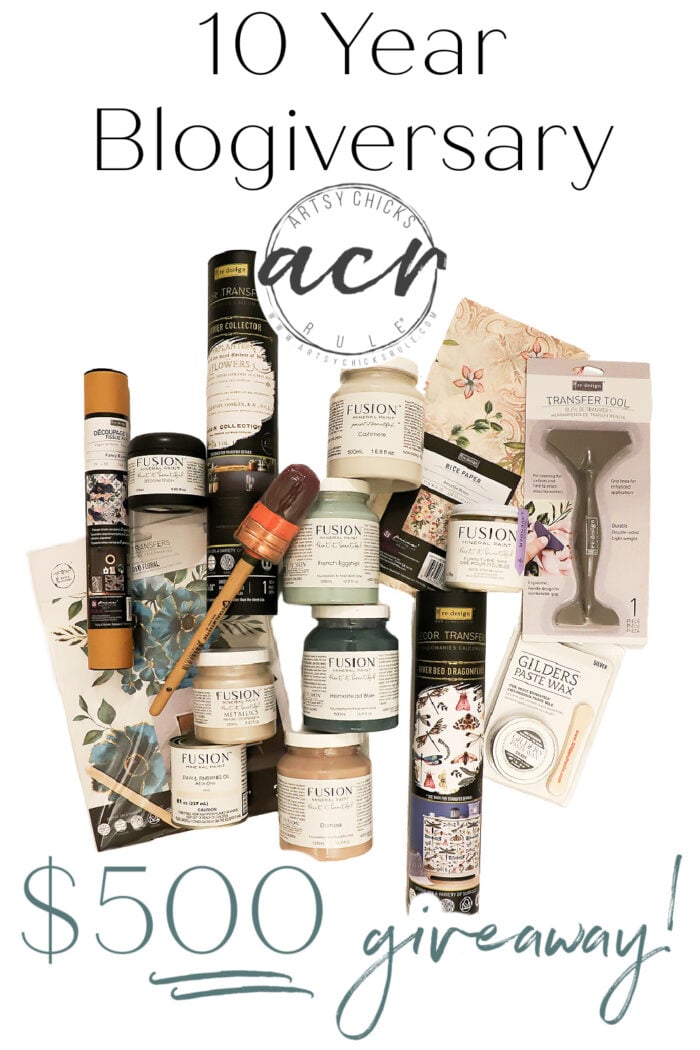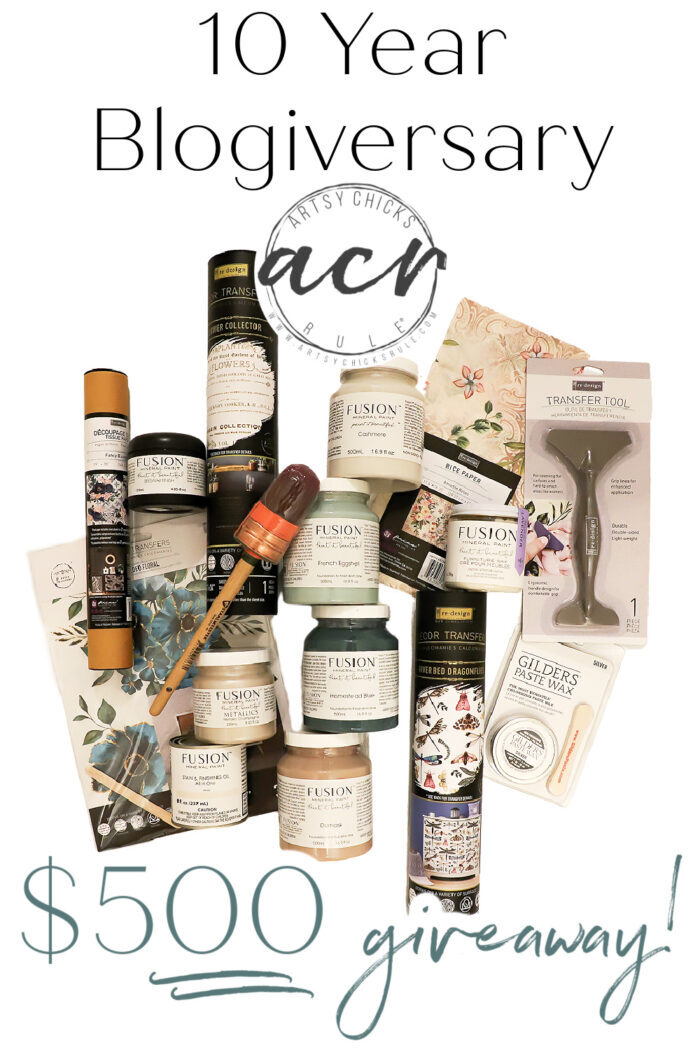 I will have FIVE $100 dollar winners so giving you more chances to win. I wish I could give you all something! FIVE lucky winners will be able to shop my store and choose whichever items they would like! Yippee!
Once the contest is over, the Rafflecopter will choose the 5 winners at random.
That's it! (if you have trouble with the Rafflecopter box below, you can visit this link to enter instead, "ACR10 Year Blogiversary Giveaway")
The giveaway ends Tuesday, November 8th at 12:00 am EST.
After which, one winner will be chosen at random and notified via email.
You will have 48 hours to respond. If not, another winner will have to be chosen.
You must be 18 years or older (US resident OR Canada!) to participate. Void where prohibited.
WAIT!! Don't go just yet!! Hop on over to Christy's to enter her giveaway too!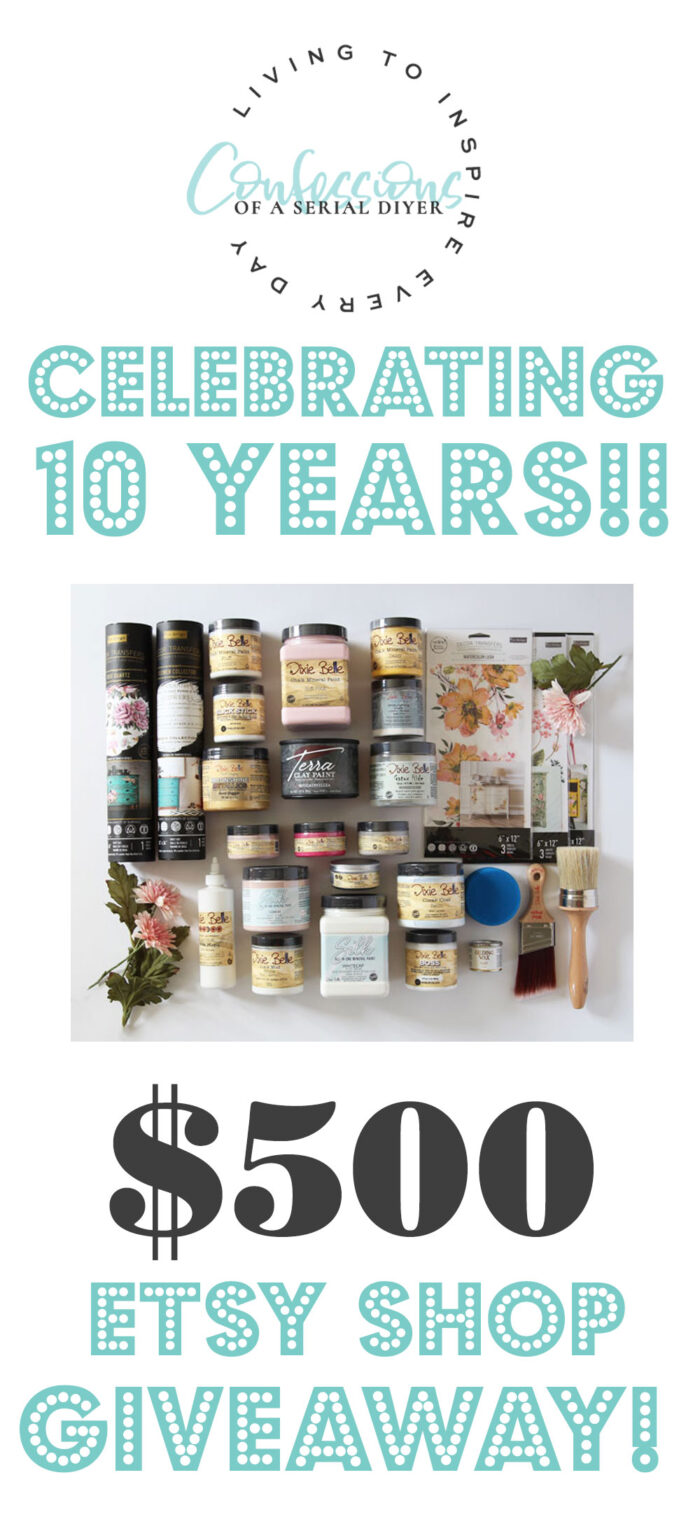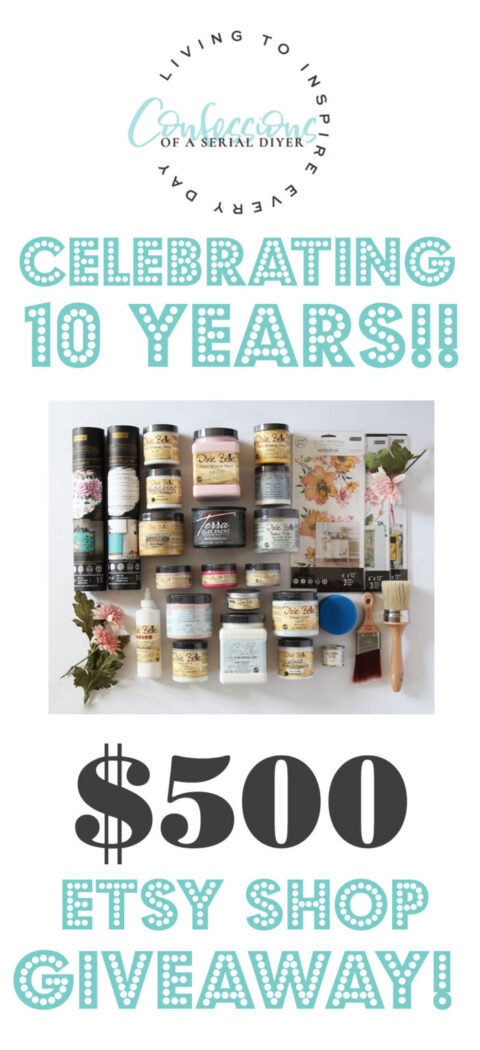 CLICK HERE to visit Christy's Giveaway!
Good luck my sweet friends!!
xoxo