Holiday Decor Ideas with At Home (Part 1 of 3)
This post may contain affiliate links. Please see disclosures here.
This is a sponsored post written by me on behalf of At Home for IZEA. All opinions are 100% mine.
Y'all…..can you believe Christmas is right around the corner? I know, it's only Halloween and let's have Thanksgiving first, right?
But I have to be honest, once Halloween has passed, I'm all in for Christmas!
I LOVE CHRISTMAS. I really do. The music, the festivities, the meaning…just every single bit.
AND I love decorating for the holidays.
What fun is that? So much fun!
So I've teamed up with At Home to bring you some gorgeous holiday ideas and Christmas trees too.
I'll be decorating and sharing one space, three ways featuring decor from At Home.
Three very different holiday decor ideas from their extensive (and I do mean extensive) selection of holiday decor.
At Home is the perfect Christmas decor-shopping destination for holiday merchandise at everyday low prices.
At Home offers a complete holiday solution for every home and an unmatched assortment of indoor and outdoor decor items for Christmas.
At Home features all Christmas decor items (from dining to ornaments) in fifteen decorative themes. (and I love them all!)
At Home offers 101 Varieties of artificial Christmas Trees.
It truly is the one-stop-shop for customers to design their whole house – every single room.
Just take a look at what I saw upon entering the store……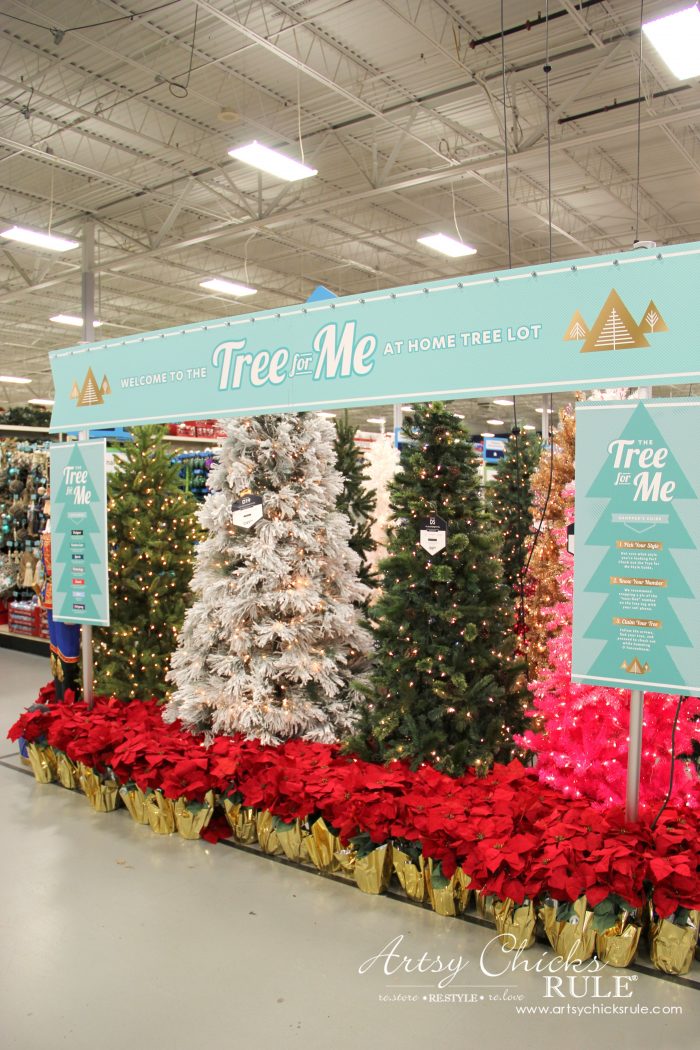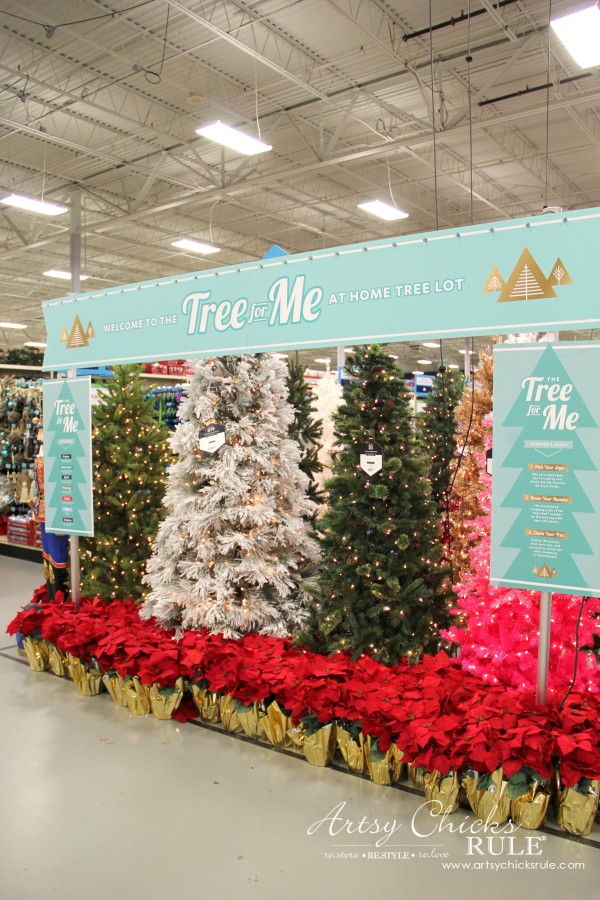 The "Tree for Me" lot with trees galore.
A literal lot….I loved it. :)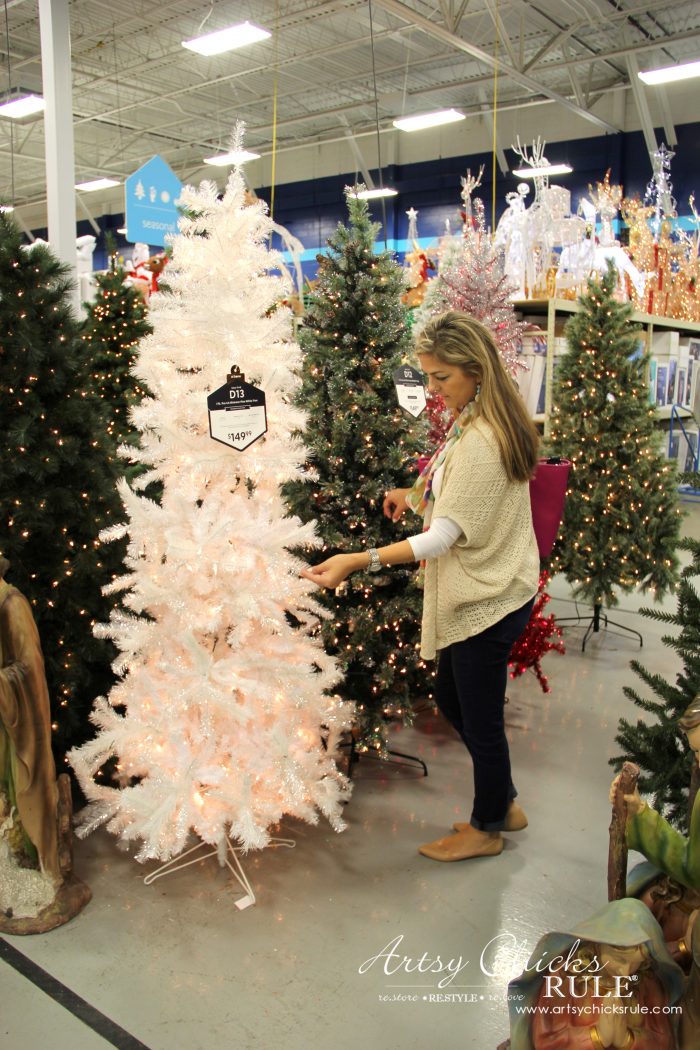 At Home offers 101 Varieties of Christmas Trees plus the At Home tree lot covers an acre of fun with over 100 trees.
At Home has a large in-store tree selection to come touch and feel, the widest range of trees from classic to colors, to technology trees.
I don't know about you but I'm a touchy feel-y kinda tree girl. ;) I loved being able to come in to see and feel these in person.
AND…each tree is curated because of a unique feature and every tree in the store (with the exception of 1) is exclusive to At Home!
How cool is that?
At Home also has isles and isles of At Home Christmas decor in these fabulous themes:
Seas & Greetings
Holiday Hoedown
Lavish and Luxe
Peppermint Jazz
Berry Platinum
Forest Fairy Tales
Crystal Chateau
Cherished Memories
Heaven and Earth
Midnight Plume
Regal Renaissance
Snowcapped Scene
Handcrafted from Around the World
Dem Darlings
Gorgeous themes, let me tell you. Overwhelming in a really good way!
It was tough choosing which theme to go with to create my first vignette but I (of course) was naturally drawn to "Seas & Greetings".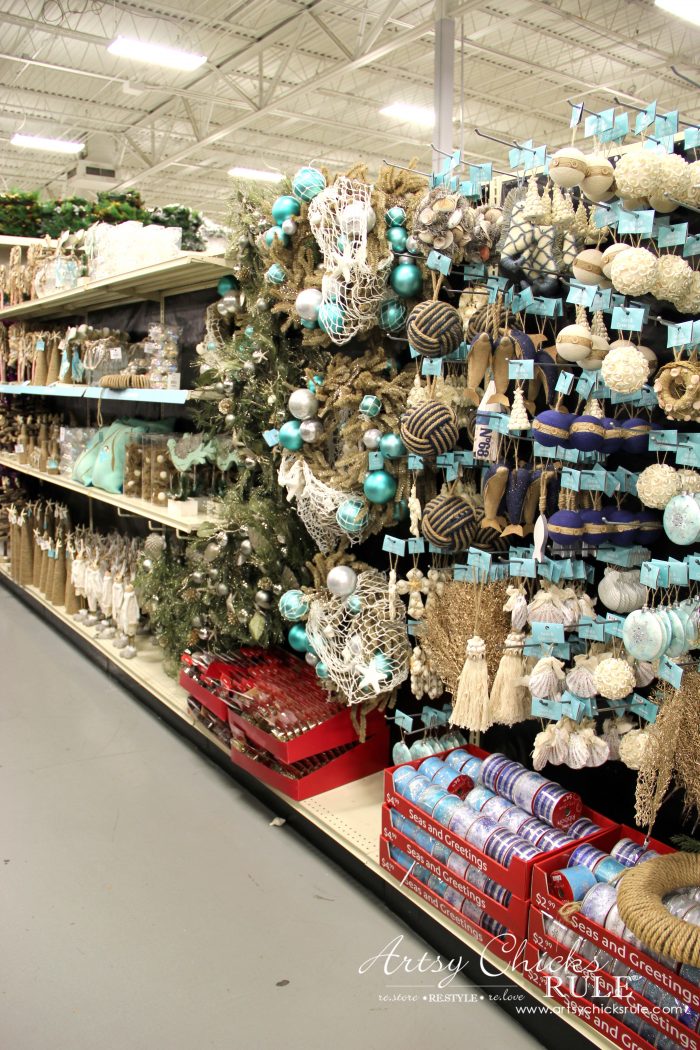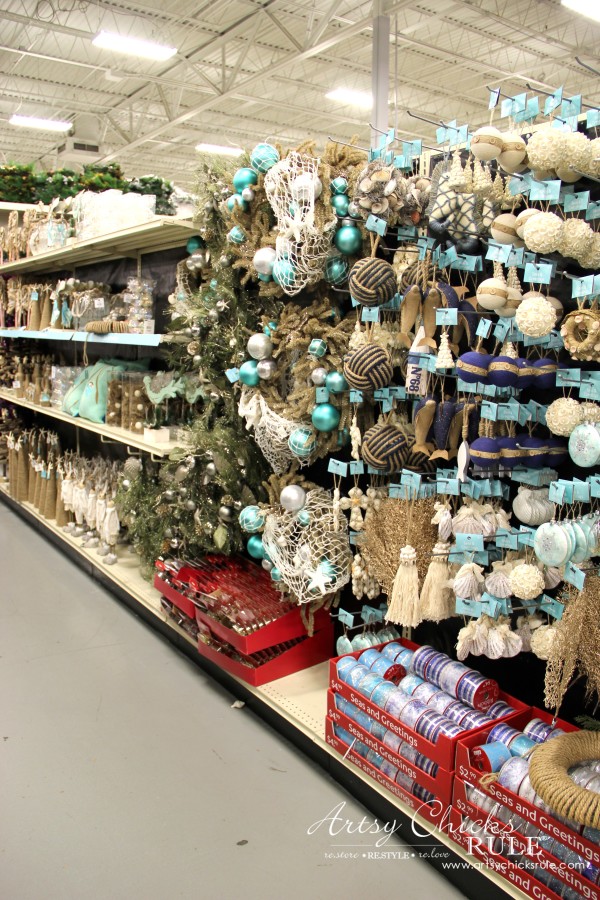 Those colors…..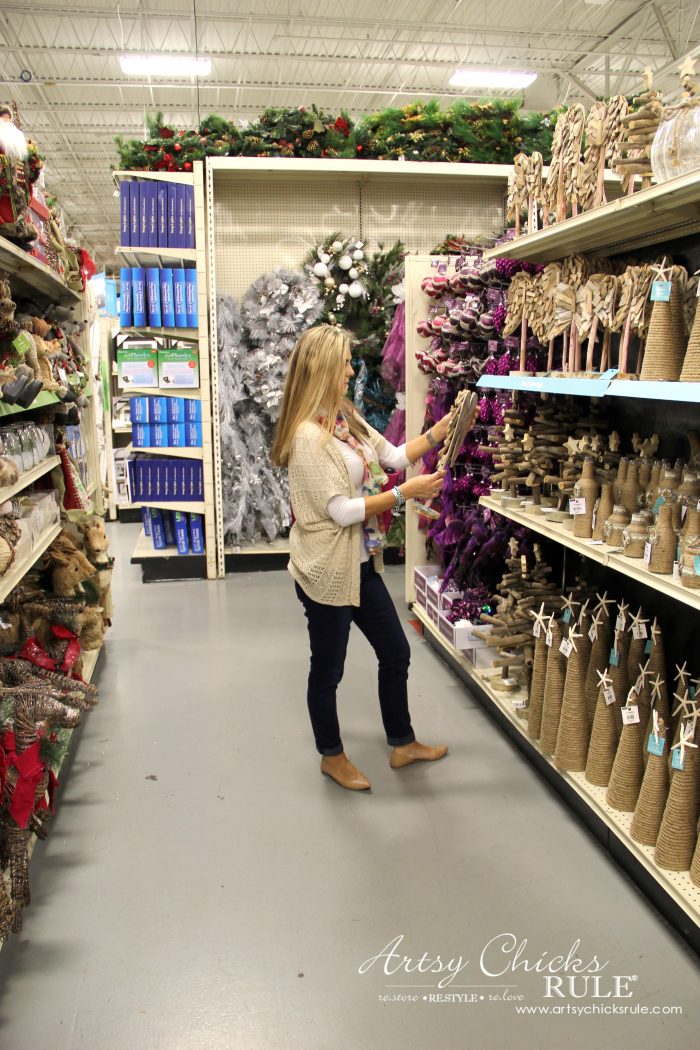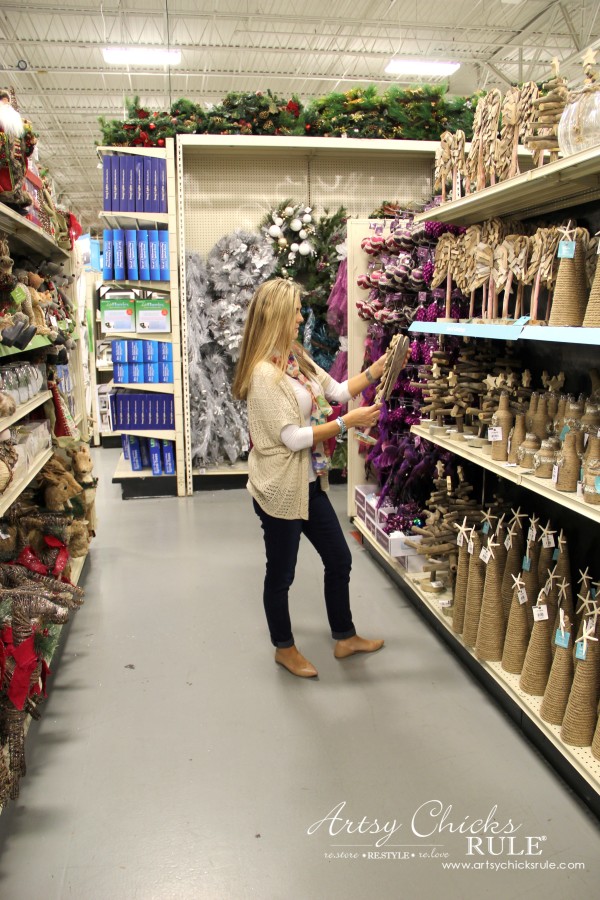 Driftwood angel wings. All of it, right on up my alley!
But look….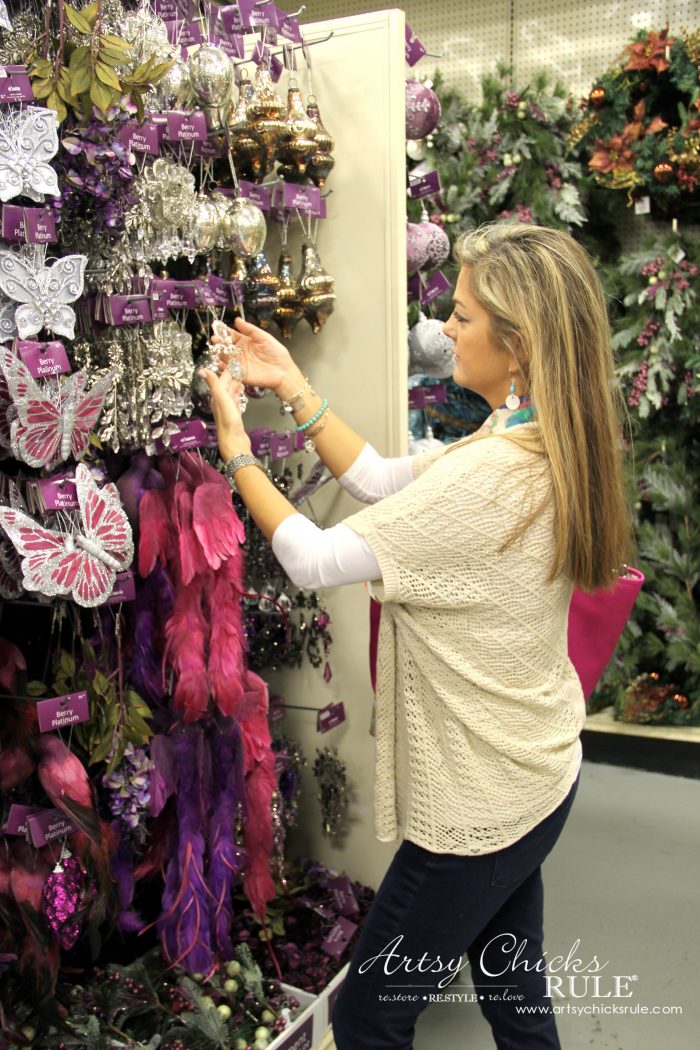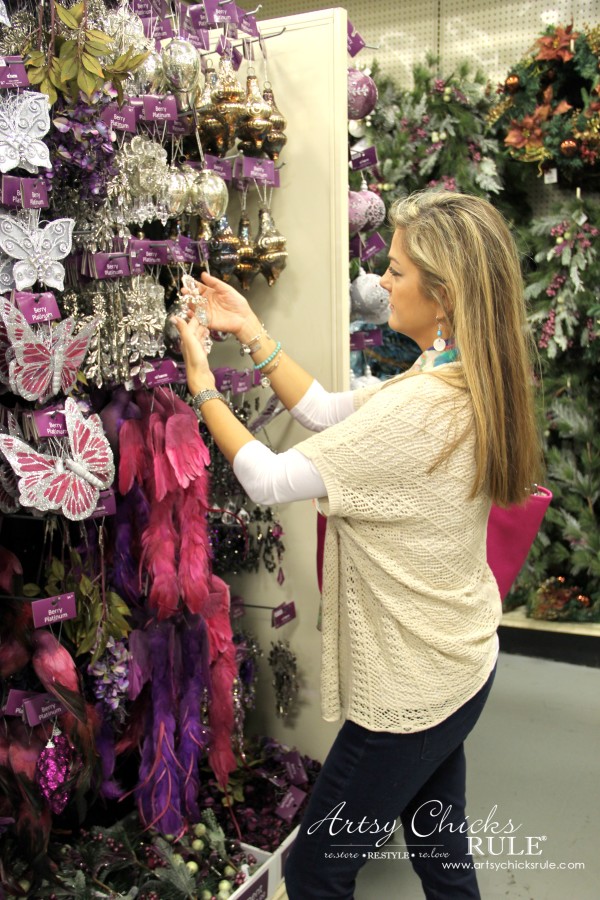 I was easily distracted by all of the other pretty. ;) I spent a really long time in the store in this holiday section.
My husband was with me (he took the photos of me) and finally left to explore the rest of the store. ;)
Poor fella but he found other things to buy so he left happy too.
These are the from the "Berry Platinum" Collection.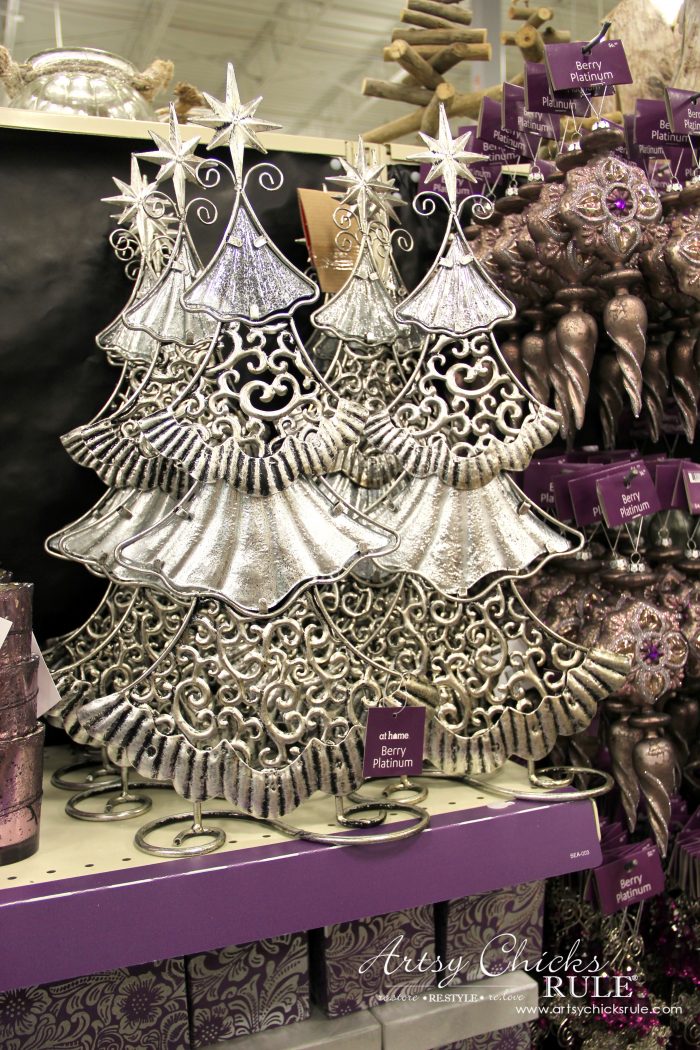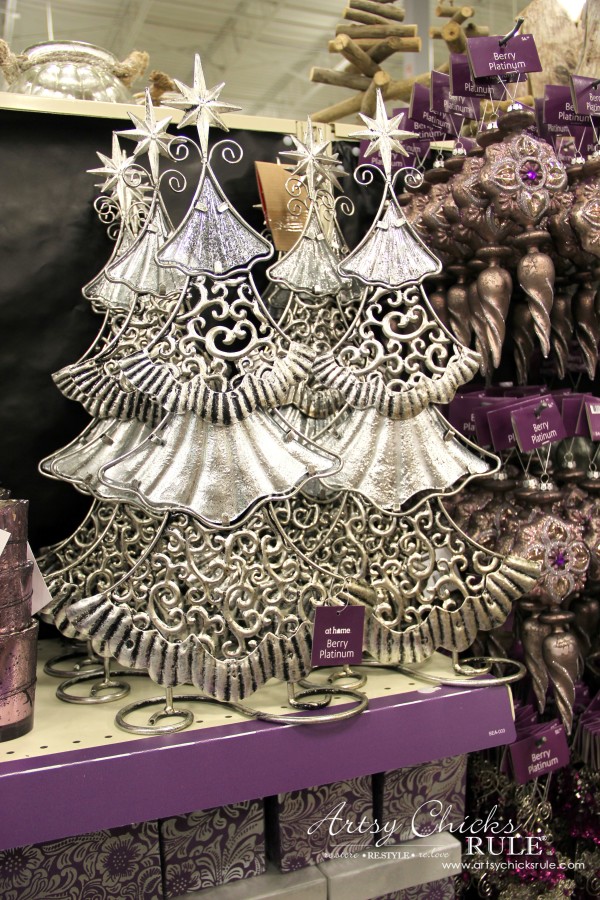 Aren't they pretty?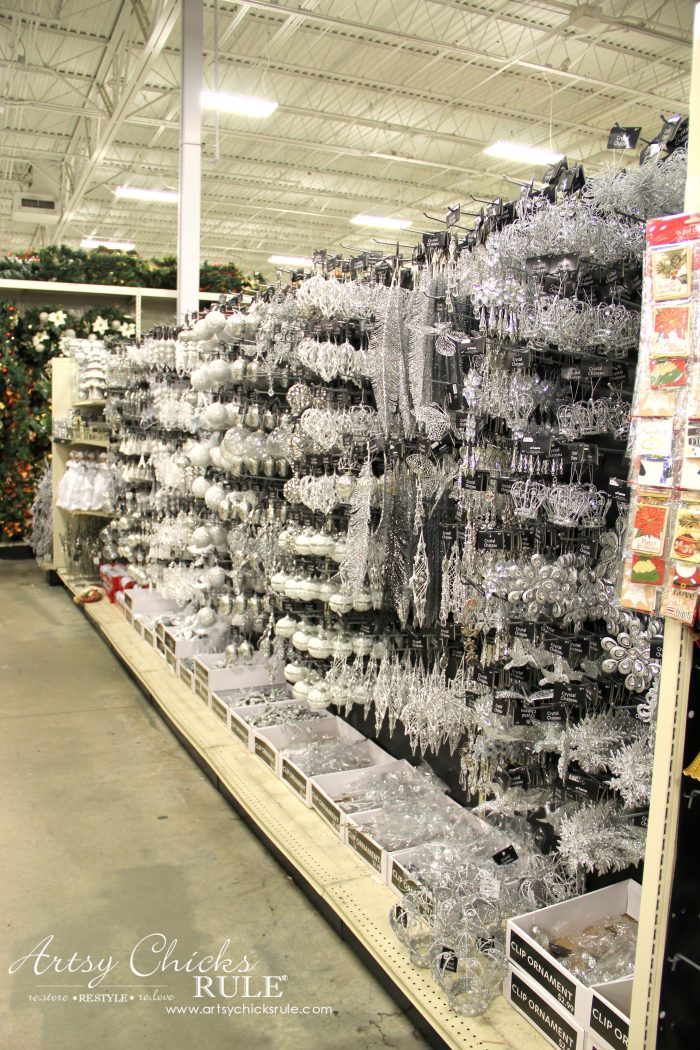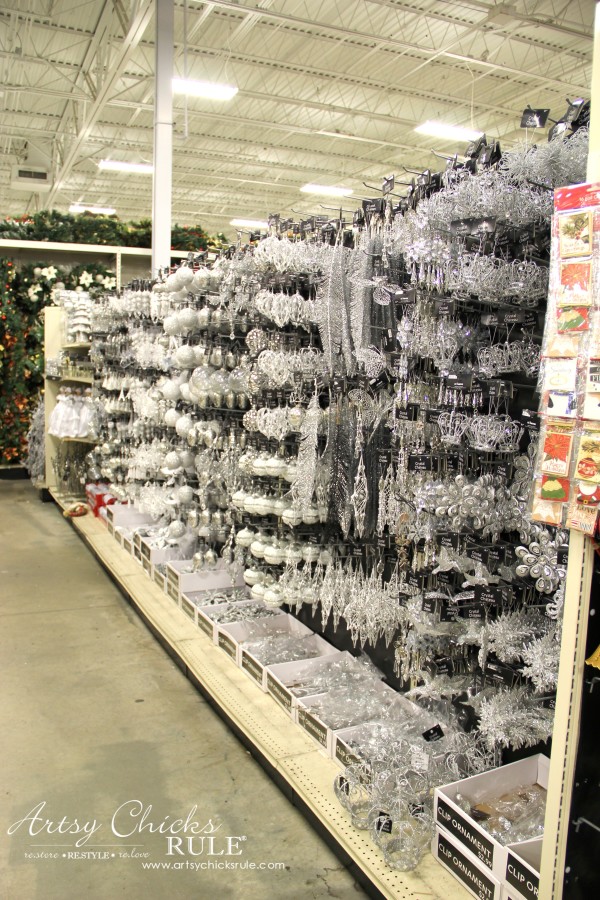 "Heaven & Earth" collection…..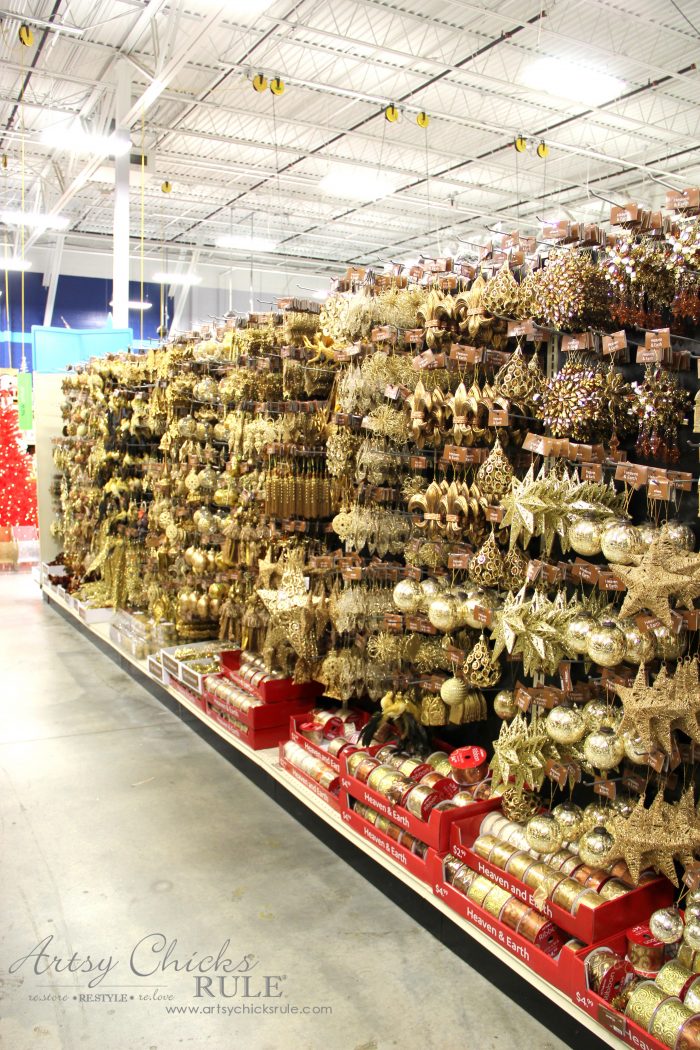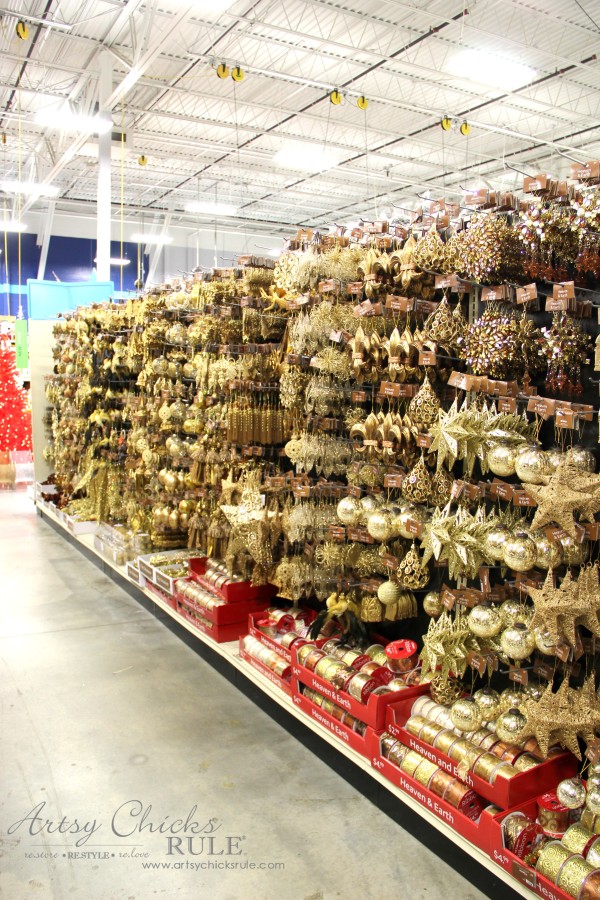 Sigh…..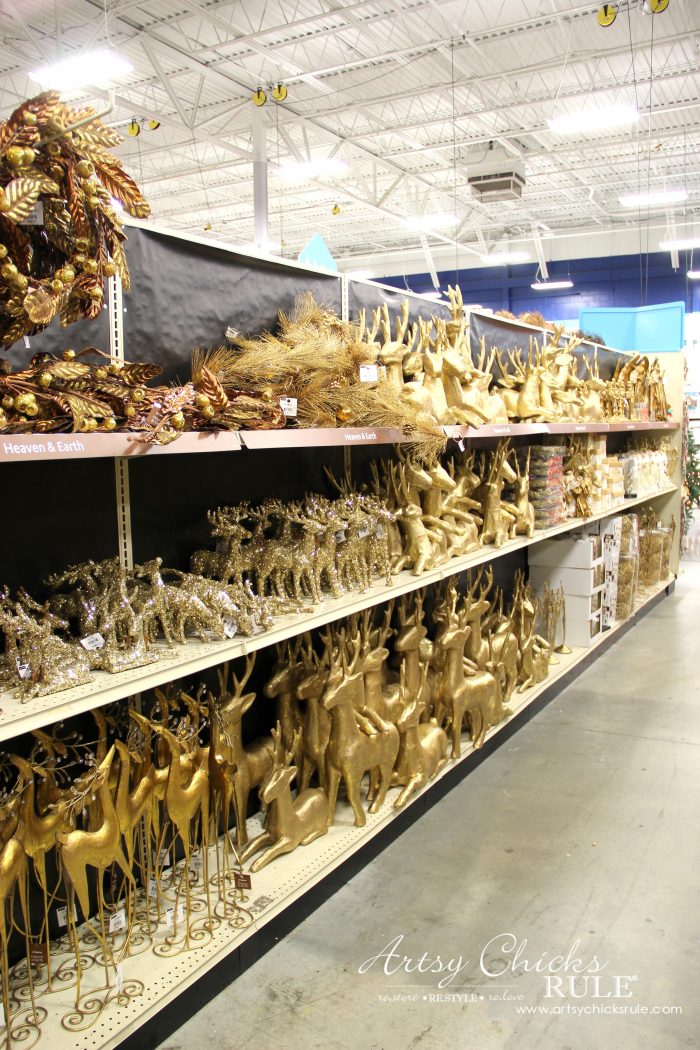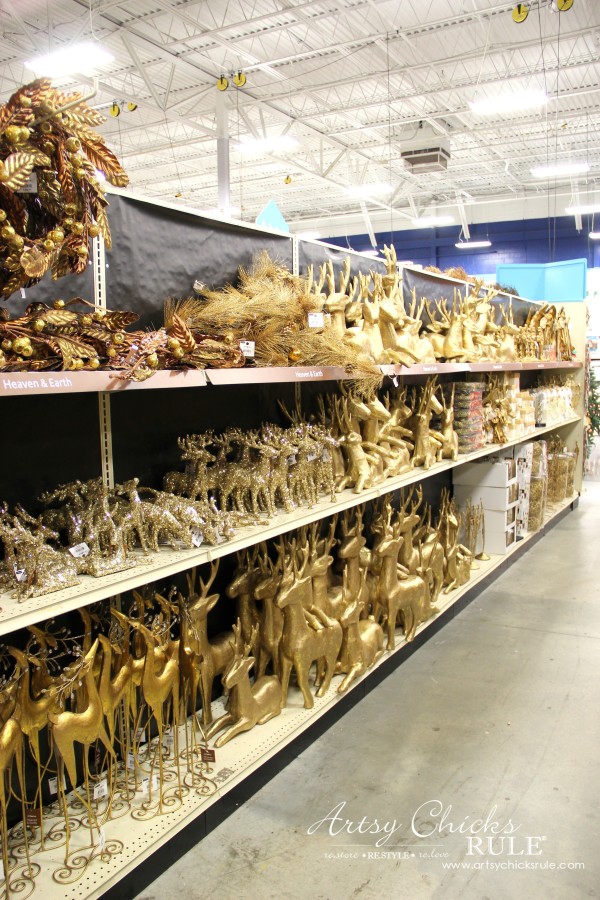 So much to love.
And fun letter ornaments to play around with too.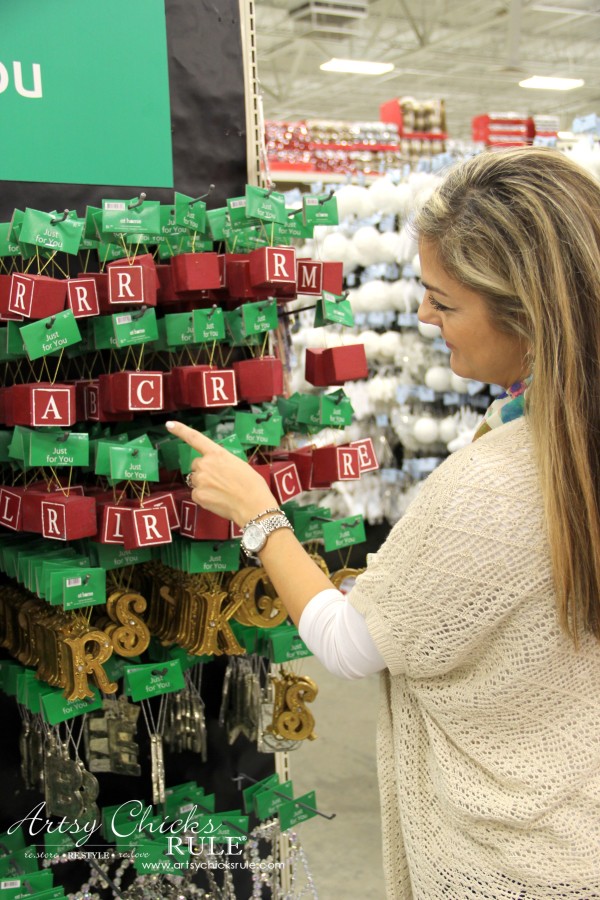 A C R … get it? ;) That was my husband's handiwork, by the way.
He's so cute.
Are you ready to see what I ended up with and what I created with all of this lovely?
This…. (and yep, the dining room is seeing changes too!)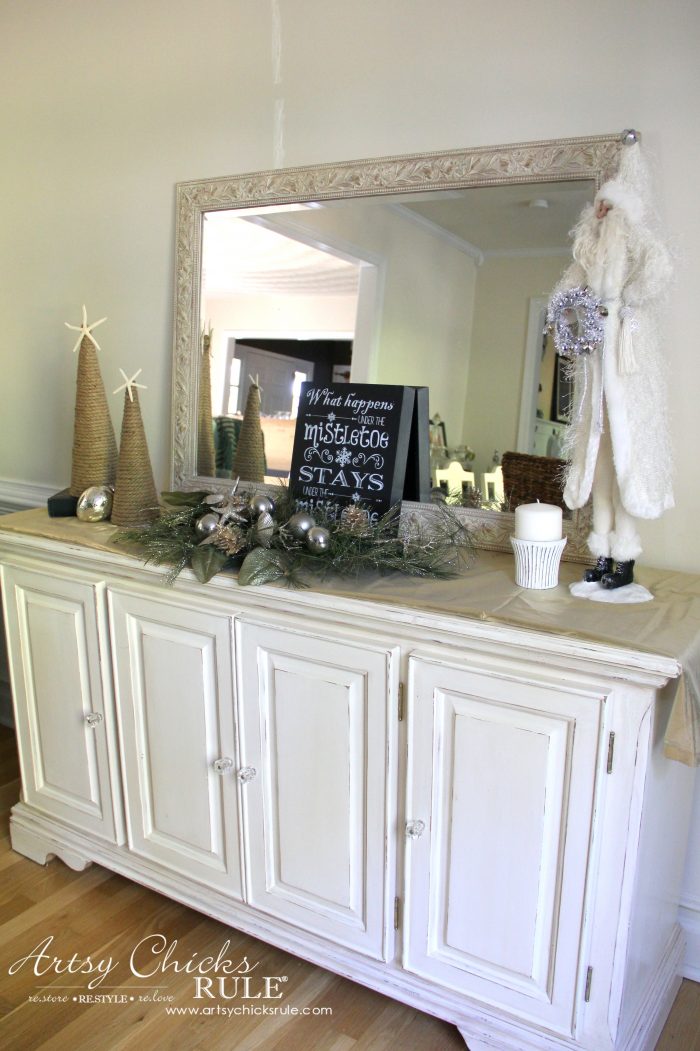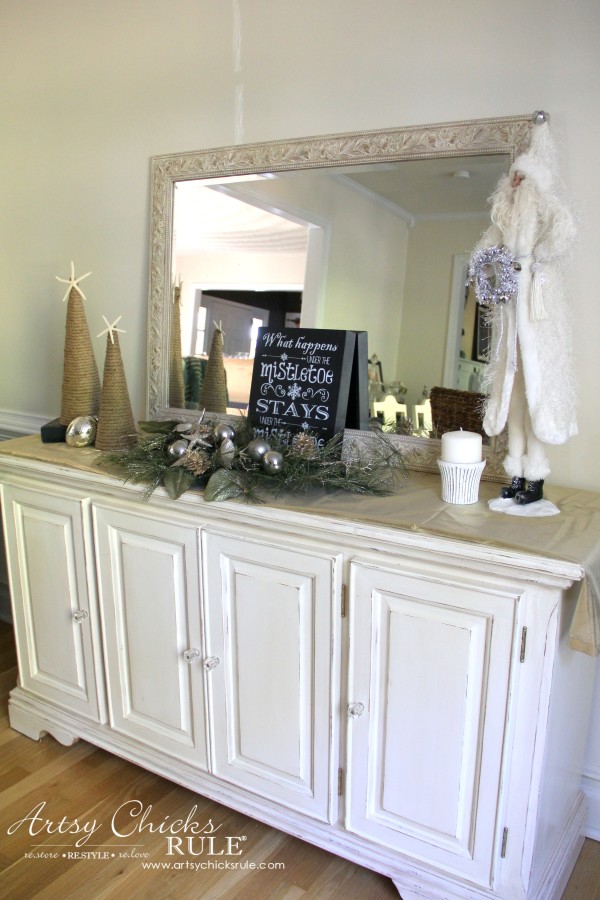 The first vignette I created in my dining room was with a mix of themes but mostly from the "Seas & Greetings" collection.
I kept it all very neutral as I did with my Fall decor this year.
I LOVE it.
And I LOVE this Santa from the "Snowcapped Scene" collection…..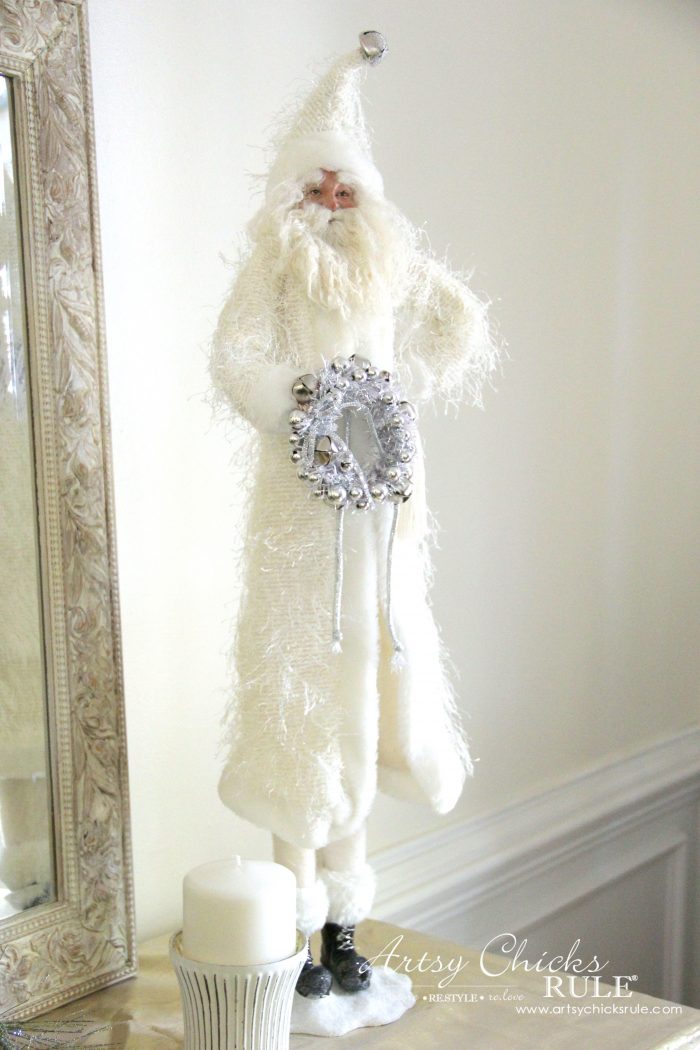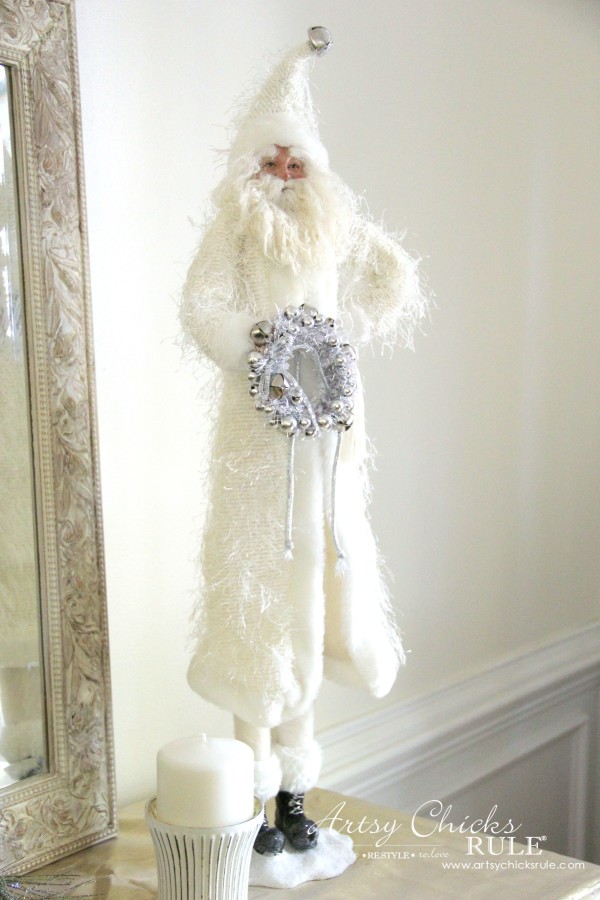 Love, love, love.
I have nicknamed him "Sassy Santa" because he's a bit pose-able and I put that arm right up on his hip. ;)
I actually did it in the store while I was checking him out. It was a done deal after that!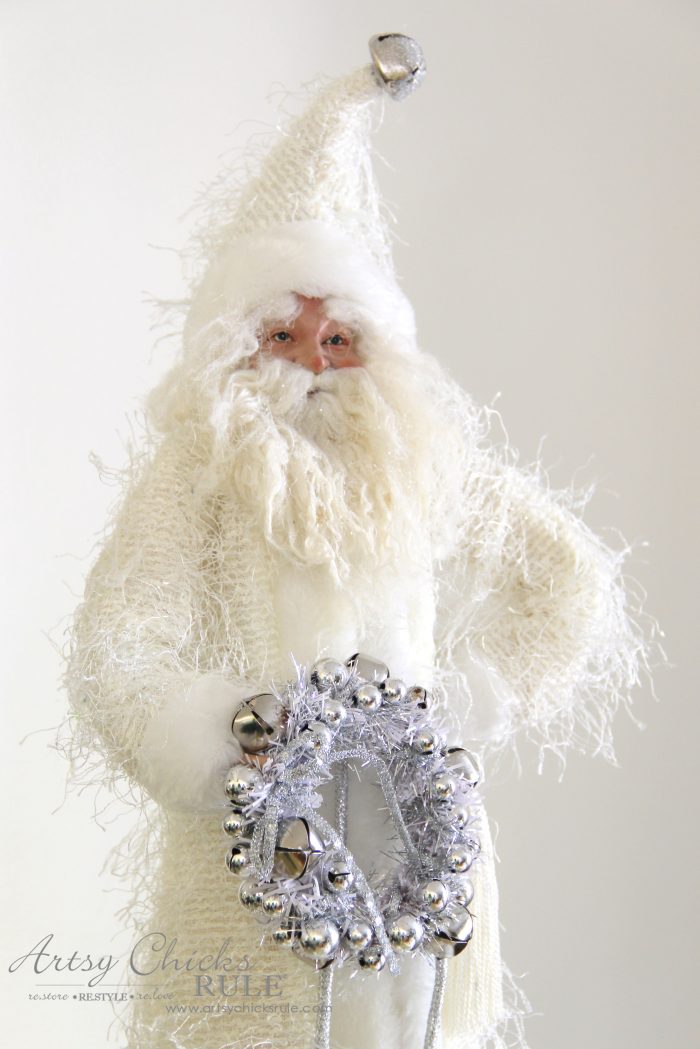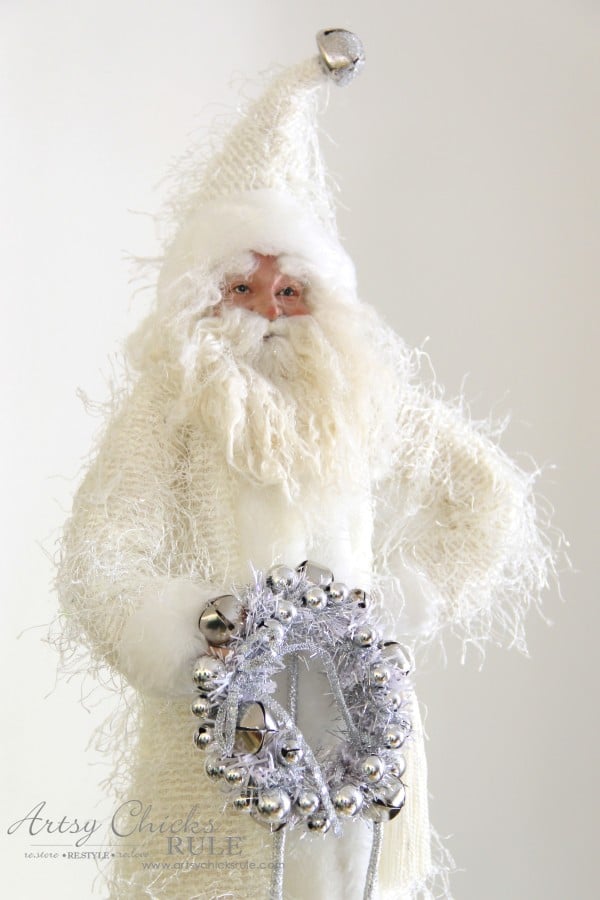 Sassy Santa, I love you!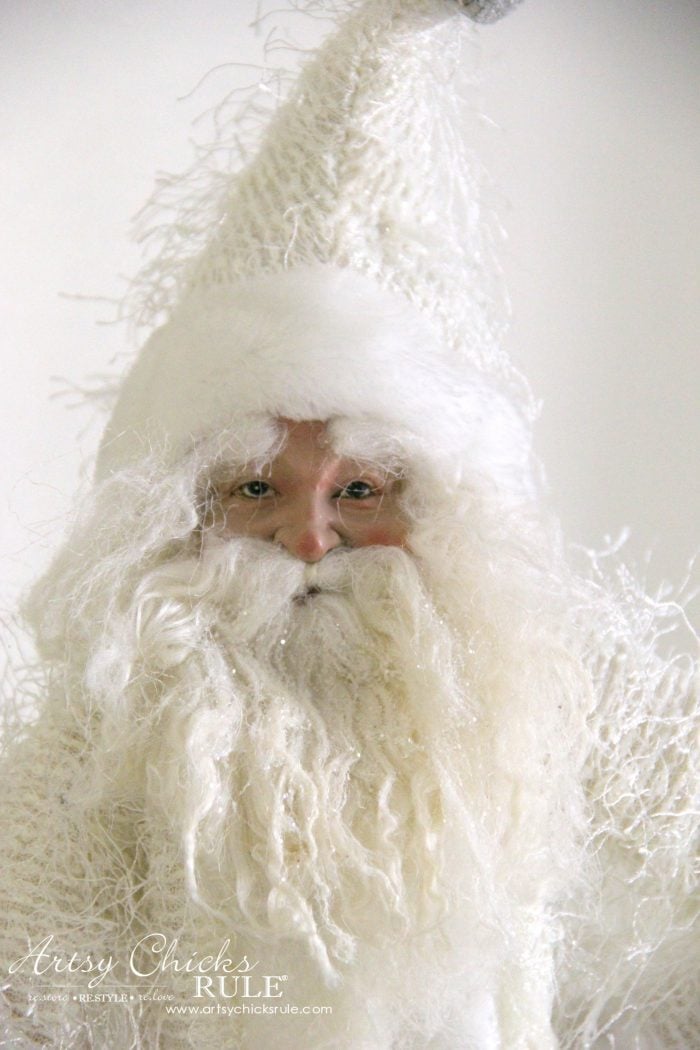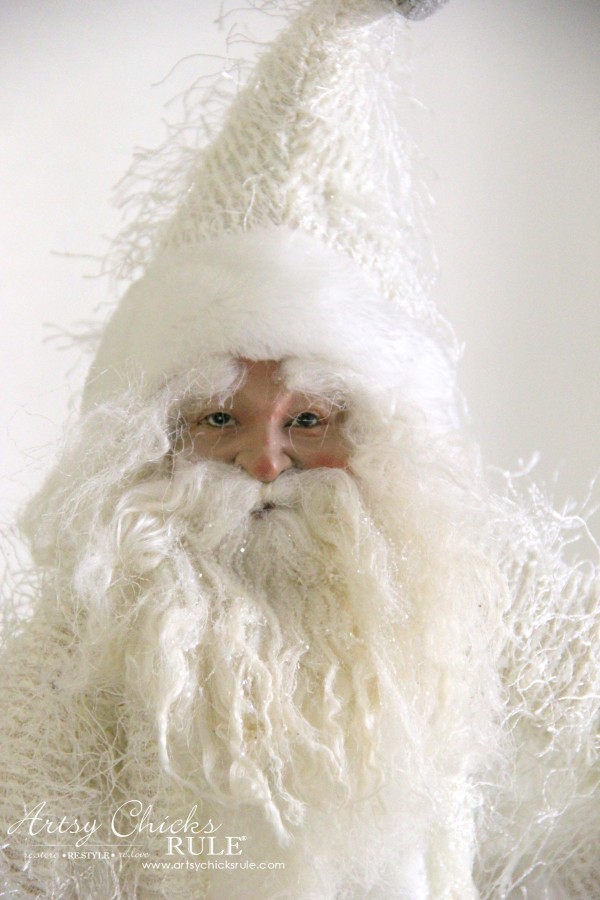 But really, is he not just beautiful??
Yes, yes he is.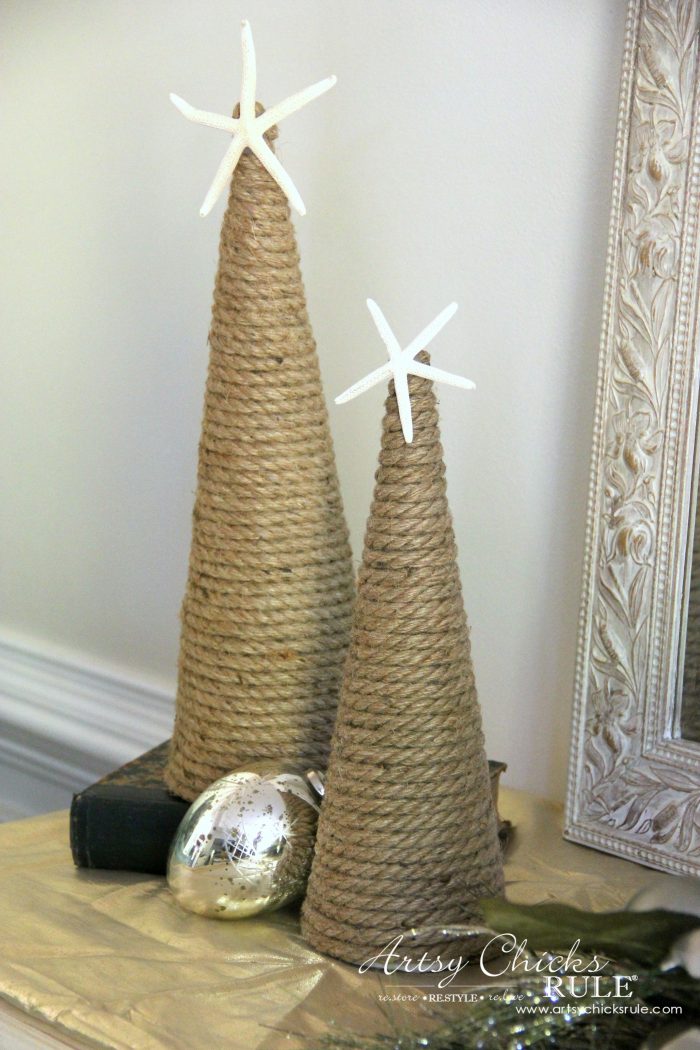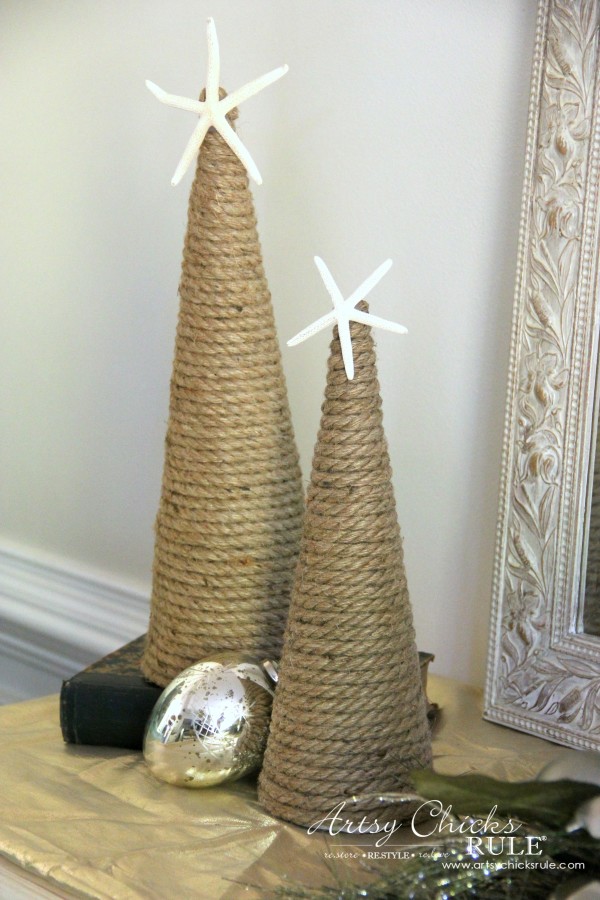 These roped Christmas trees go perfectly with my home and coastal decor.
I added a pretty mercury glass ornament to the base for a bit of shimmer and sparkle.
(it's from the "Berry Platinum" collection)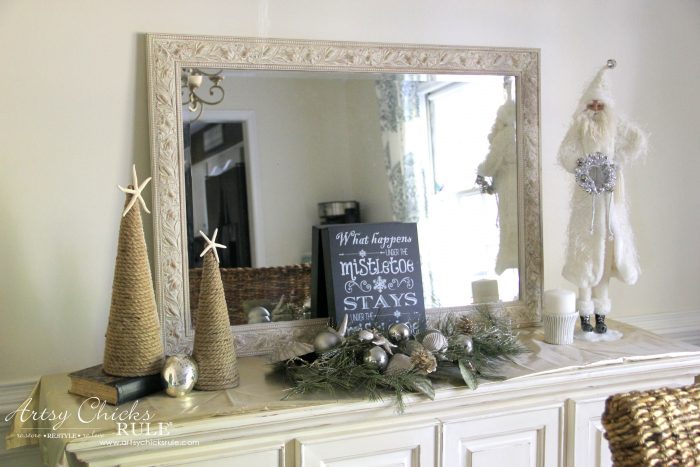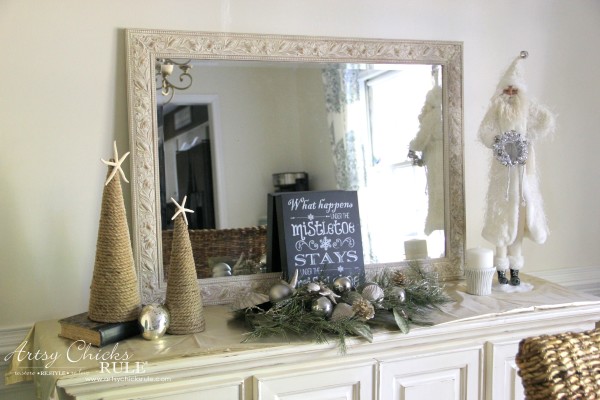 The "chalkboard" is from the "Peppermint Jazz" collection.
Aren't these theme names just fun?
Such a cute saying. ;)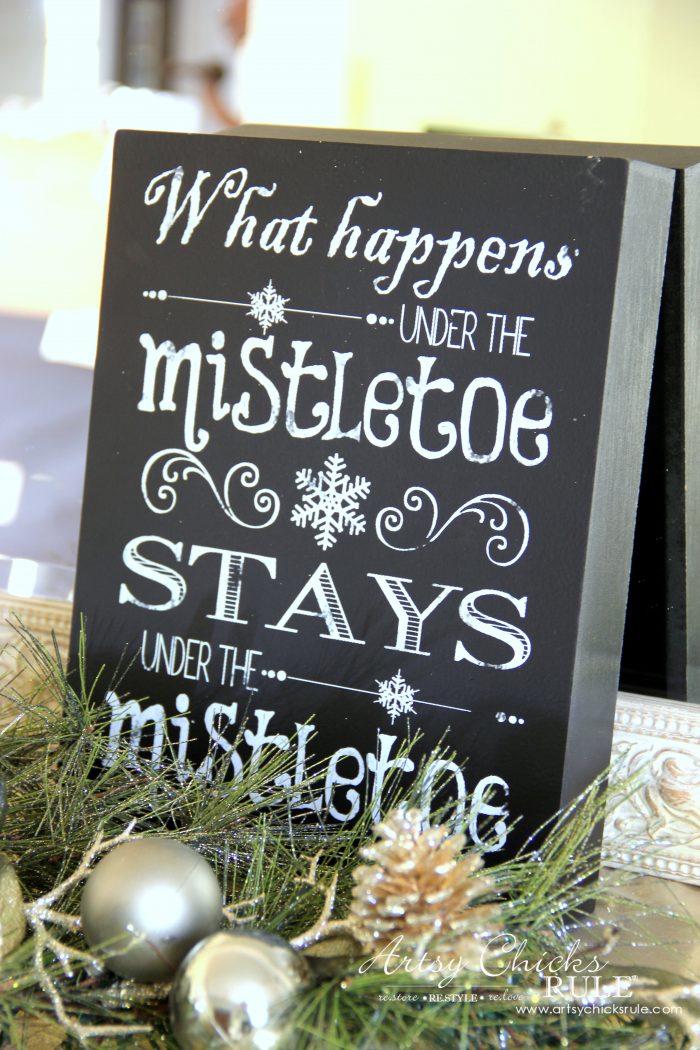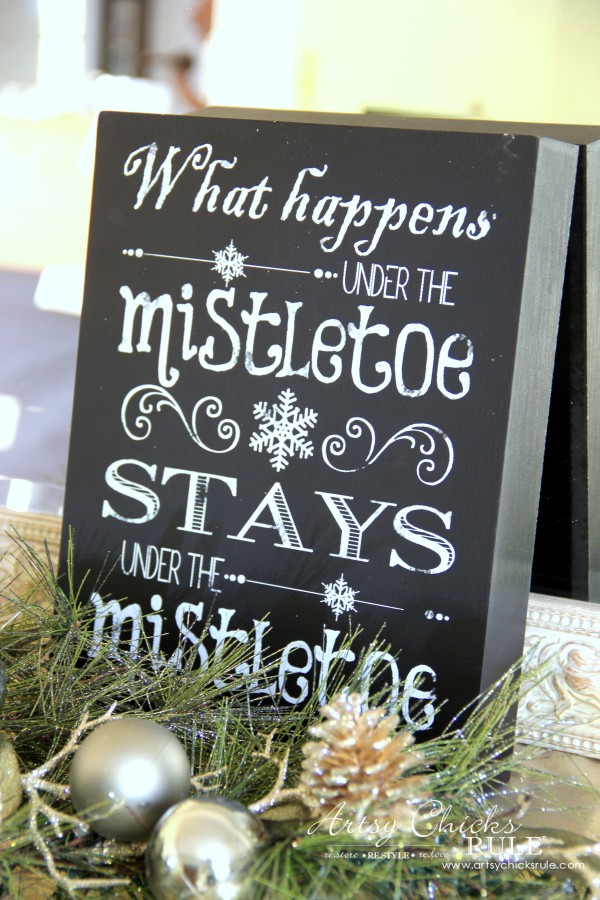 Yep, that's right!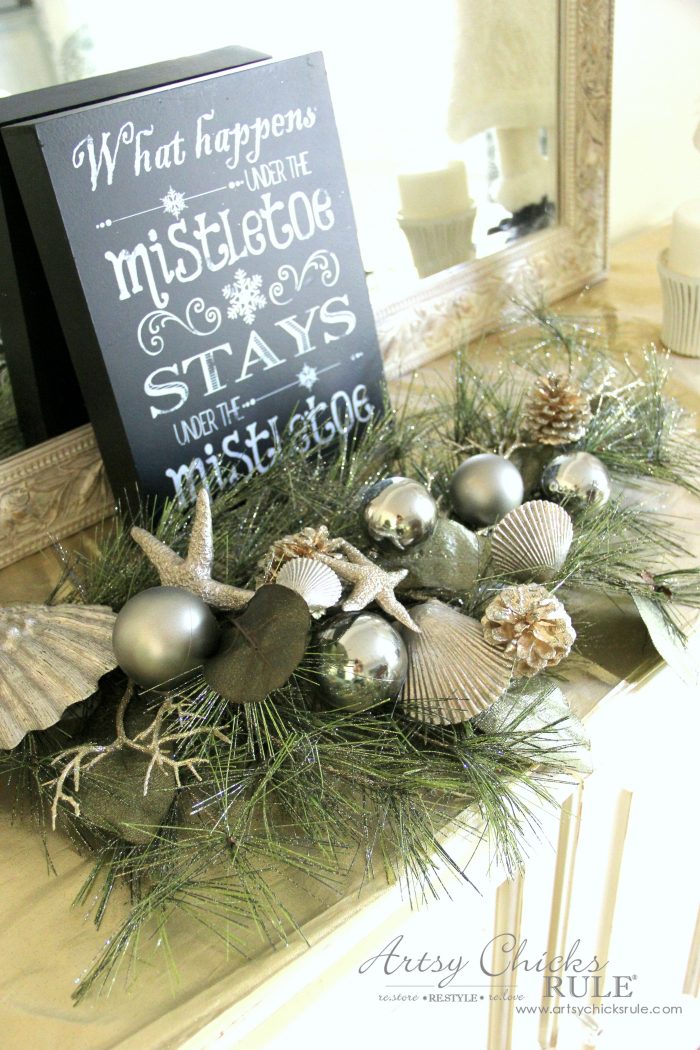 I decided to add a bit of greenery to the center of the vignette with this pretty piece.
(it's from the "Seas & Greetings" collection)
And a little mercury glass/white painted candle holder from the "Snowcapped Scene" collection.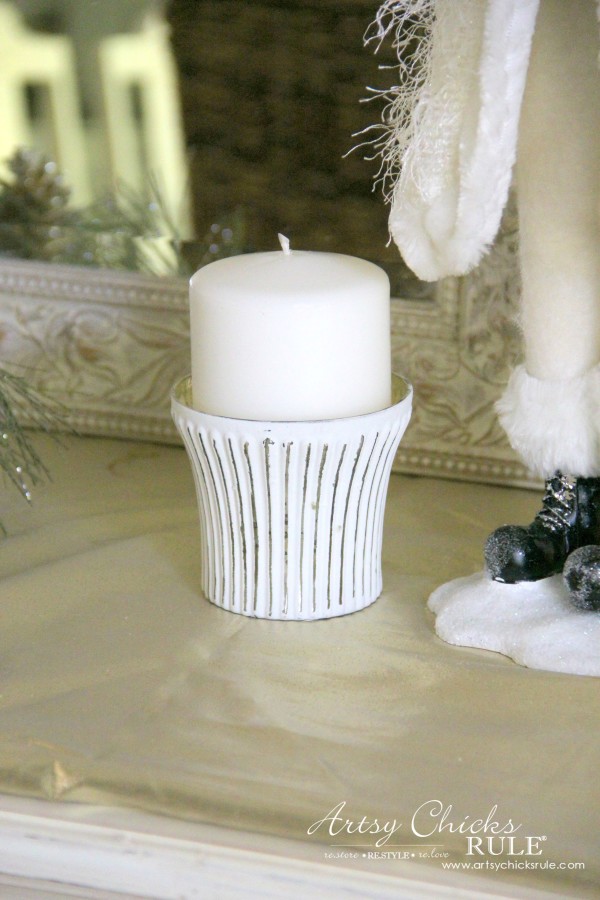 Nice little touch.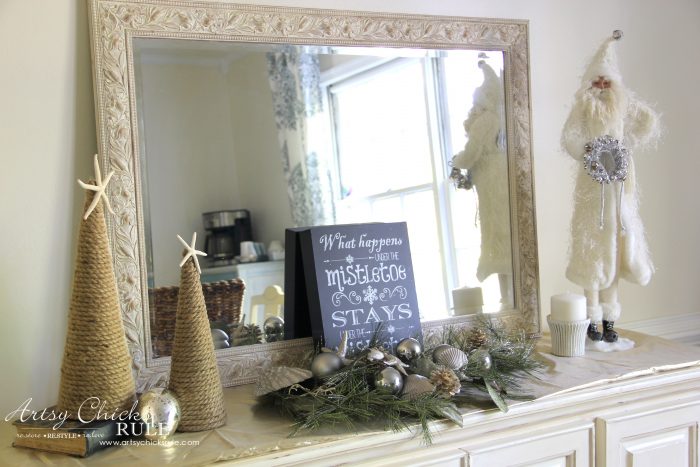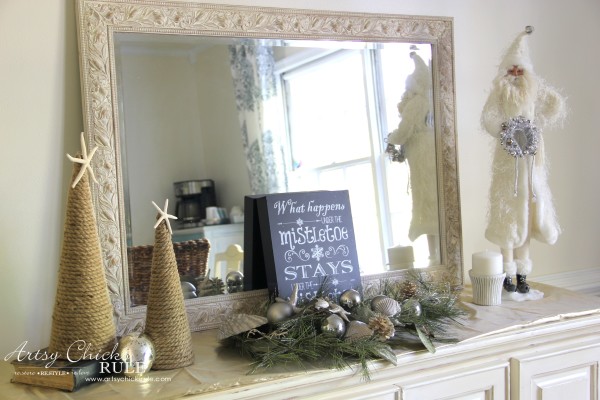 Beautiful simplicity with a few nautical touches, neutral colors and natural elements….and a chalkboard, of course. ;)

I'll be decorating with and sharing two more holiday vignettes with you in a couple weeks using the other themes.
Since there are so many I really wanted to share a few more ideas with you guys.
I'm so looking forward to sharing more with you.
So….which At Home Christmas decorative theme would you choose? Do you know?
Are you like me and love them all?
xo