5 Questions to Answer When Selecting New Flooring
This post may contain affiliate links. Please see disclosures here.
This is a sponsored conversation written by me on behalf of Shaw Floors. The opinions and text are all mine.
Being a DIY & Design blog as well as owning an older home that needed complete renovation, I've had to make many choices along the way.
One of the most important choices was…. selecting new flooring.
Flooring really makes the room. Don't you agree?
Every element can be perfect but if you don't have the right flooring, it can look unfinished, unflattering, be impractical or even nonfunctional.
It's important to think about each room, what it's use will be, what design you are after, etc., before selecting your floors.
Today I'm sharing 5 important questions you should answer when selecting new flooring.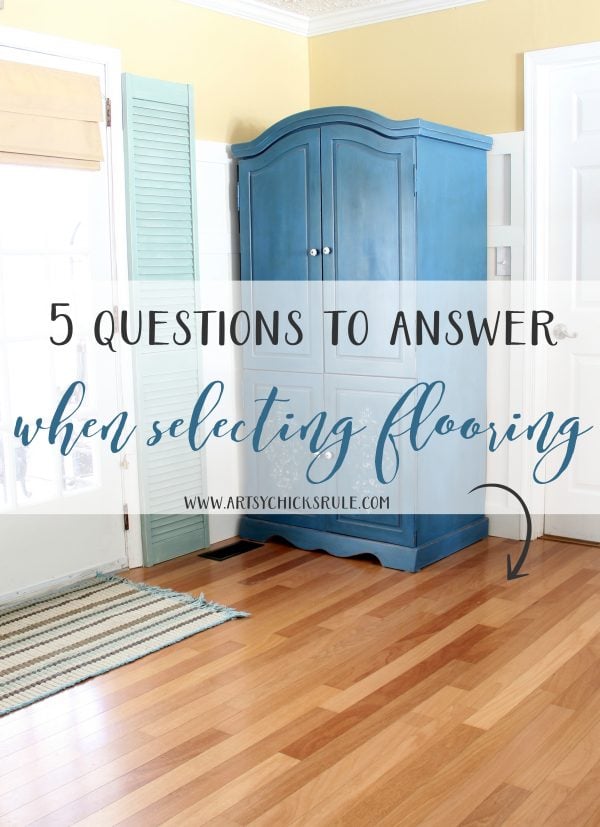 Where should I start?
Start with a company, like Shaw Floors, that provides style, quality and design.
For example, they are rated #1 year after year by independent retailers all over the country who sell flooring products.
That's impressive! And what you should look for.
Not only that, in three recent surveys conducted by three different flooring trade publications, Shaw Floors was named #1 in all of them.
Most importantly, they were rated #1 in the categories of quality, service, support, price, availability, training and consumer preference.
That is where you should start. ;)
Which floors work best for which rooms?
Knowing what the room will be used for is important. Will there be children, dogs, etc.?
Children and dogs sometimes lead to spills. ;)
Shaw's latest innovation takes protection to a whole new level with LifeGuard.
LifeGuard backing makes your carpet waterproof. That is something to think about.
You will never have spills that will seep down into your carpet cushion or subfloor.
Combine that with the stain and soil protection of Shaw's R2X, your LifeGuard backing will help your floor live up to those dogs, children and just life in general.
How important are color, pattern and texture?
Color, pattern & texture.
Something most of us think about when choosing elements of a room.
Do you want dark flooring or light?
Hardwood or vinyl, etc?
If you love hardwood flooring like I do, you should know about Epic+ as an option.
Epic+ is the most durable, impact-resistant hardwood on the market.
It's an engineered hardwood that consists of a hardwood veneer top and bottom on a proprietary core called Stabilitek.
Style and design today showcase most current trends in hardwood, including gorgeous designs in oak, cherry, maple, and hickory.
Talking about texture, they include smooth, heavy scraped, wire-brushed, and etched.
Lots of ways to bring texture into your space.
Not only do you have those options but you can also choose between widths of 3", 5", 6 3/8", and mixed.
No matter which you choose, all are designed for high performance and lasting durability with Shaw's ScufResist Platinum.
That's a UV-cured polyurethane finish with aluminum oxide that resists scuffs up to 6 times better than the competition.
Another plus when talking about hardwood flooring!
What do you expect from your new floor?
Do you need a reliable flooring choice for your basement?
Maybe a bathroom, laundry room or kitchen?
Floorte might be a good choice then.
Floorte is a resilient luxury vinyl floor that offers a wide variety of wood, stone, and tile looks.
These beautiful floors can be used throughout the home, even in places with moisture such as basements, kitchens, and laundry rooms.
Floorte uses high-definition printing for a hardwood, stone or tile look that is highly authentic.
Its locking system is also precision-engineered for an easy installation. That's always a good thing.
Floorte floors are strong, durable, flexible—even concealing imperfections of the floor beneath—and waterproof even at the seams.
Perfect for those rooms I mentioned!
What are the design considerations?
Do you want carpet or vinyl or hardwood or tile?
Is it for a family room or bedroom?
Possibly you want something a bit soft on your feet but maybe would like it to be a bit custom.
Cut-A-Rug is custom rug program that allows you to create a rug uniquely perfect for you.
You decide the style, the color, the border, the shape, and the size.
With Cut-A-Rug, it's never been easier to transform your room for you and with your unique styles.
There, now you are armed with all you need to know to make your next flooring choice!
Be sure to ask yourselves (and answer! ;) ) these questions so you can make an informed and gratifying selection.
One you'll love and be happy with for years to come.
Still need a little help?
Here you can find some inspiration, tips and trends to help you along the way.
I just love this saying … Awesome Happens On Shaw Floors.
It's true, really. So many wonderful things take place on the floors in our homes.
Baby's first steps, sprawled on the floor opening presents, lounging with loved ones, playing with puppy and more.
And at Shaw Floors, they know a floor is more than the foundation of your home.
It's the stage on which you live, dream, imagine, and play.
xoxo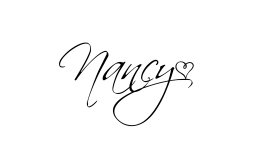 This is a sponsored conversation written by me on behalf of Shaw Floors. The opinions and text are all mine.