Light Your World With Finally™ Light Bulbs
This post may contain affiliate links. Please see disclosures here.
This is a sponsored conversation written by me on behalf of The Finally Light Bulb Company. The opinions and text are all mine.
Lighting.
I don't know about you but lighting is something I think about in a home.
Whether it's from a natural source or artificial source.
I want as much of it as I can get. And I want it to look good and make me feel good.
It's important.
It has the ability to affect the way we feel and the way our homes, rooms and even the paint on the wall look.
That's why I am excited to talk about Finally™ light bulbs.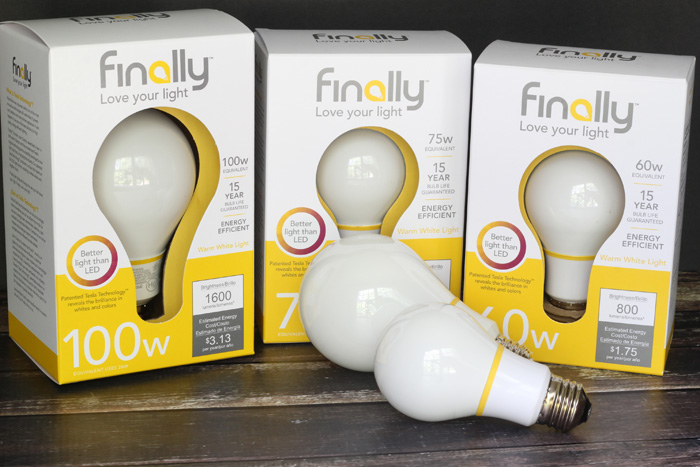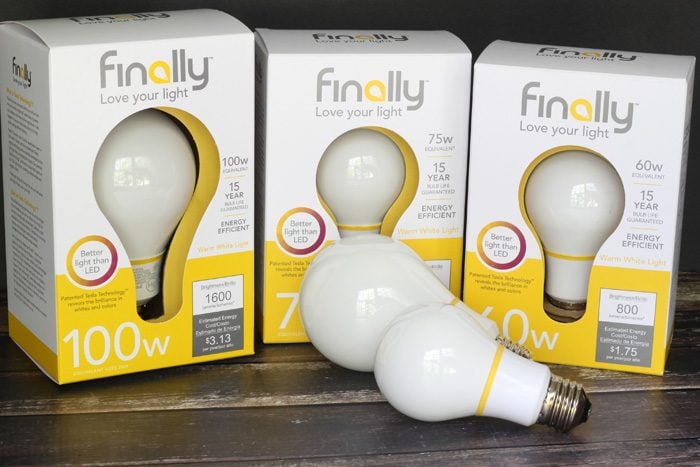 They are an energy efficient, long lasting light bulb that really makes you and your home look their best.
I love that.
These bulbs emit a quality of light that LEDs can't.
They offer a greater spectrum of light that reveals the subtleties of texture, makes whites and colors more vibrant and makes skin look healthier than the light emitted from LEDs.
They are the ultimate bulb to make your home and skin look it's best!
Who wouldn't love that?
After working so hard to curate a home and create a space that is warm and welcoming, I'd love to have my lighting play along nicely with it.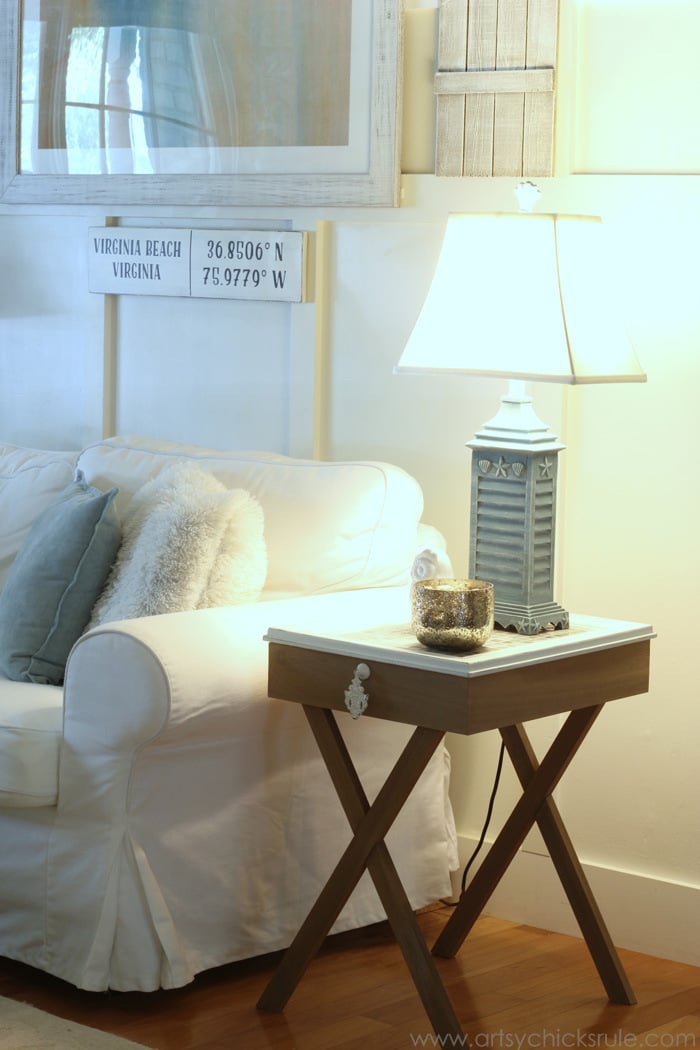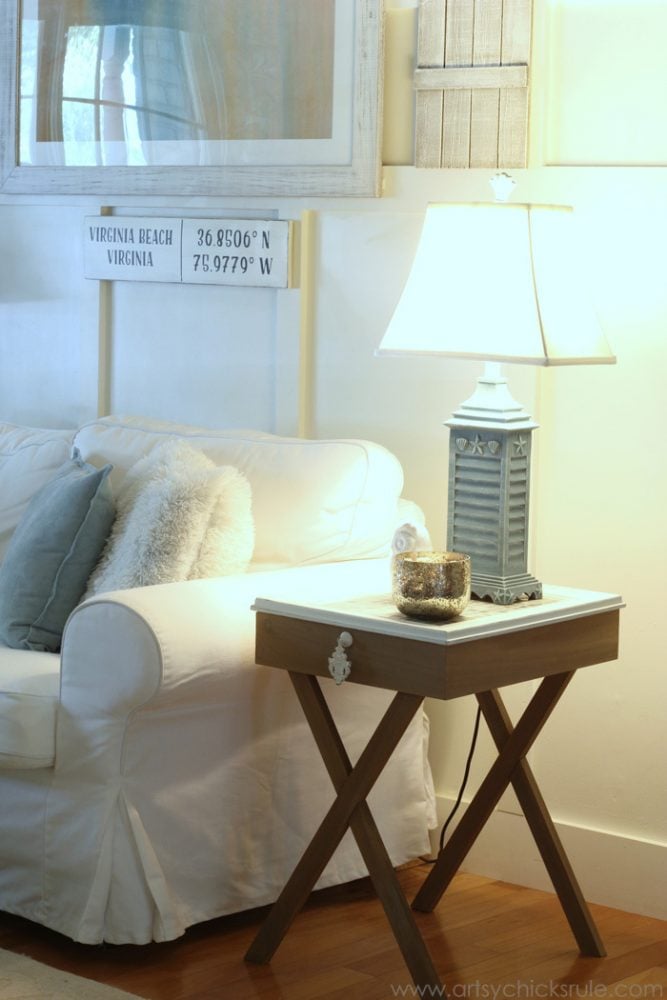 What makes Finally™ light bulbs unique is they use patented Tesla Technology™ to produce their light.
It's a modern interpretation of the work of Nikola Tesla, and uses electromagnetism, rather than a filament or diode to create light.
How cool is that?
I think it's awesome that despite being a super premium light bulb that is engineered in the USA, the price is about the same as what you would pay for an LED bulb.
The other good news is it also offers the energy efficiency that you would expect in a modern light bulb.
Not only that, but the lights produce 66% less harsh blue light than LED bulbs.
As a designer, I certainly love lighting that can show off my rooms in their best light. ;)
Truly, we work so hard to create an atmosphere that is pleasing to our eye, why not consider the lighting you will use?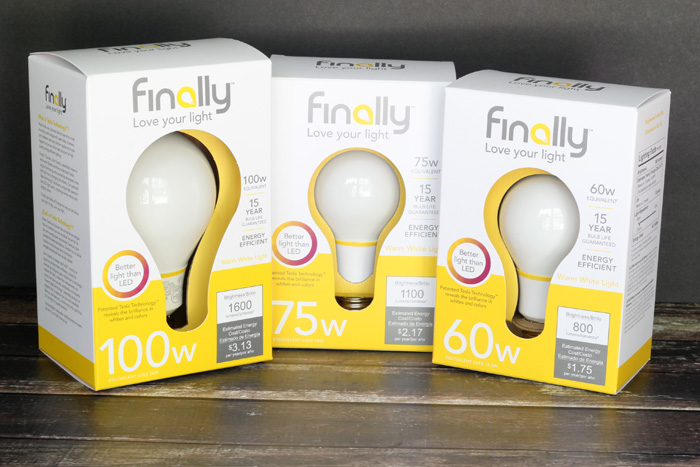 Finally Tesla Technology™ captures the brilliance in everything it touches making your home more inviting and skin more healthy looking.
Their patented Tesla Technology produces a unique light spectrum that LED light cannot, resulting in whiter whites and brighter colors AND with 15 Year Bulb Life – Guaranteed.

Sounds perfect to me!
Finally™ light bulbs can be purchased at over 2,500 retail locations, Amazon.com or the Finally™ light bulbs site: http://finallybulbs.com/shop/

I've even got an awesome coupon code for you guys to try them out!
Be sure to use this when checking out >>> 20% off Coupon: ACR20
You can also find more info about Finally™ light bulbs here:
Finally™ light bulbs / Facebook / Instagram / Twitter / Pinterest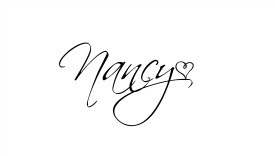 This is a sponsored conversation written by me on behalf of The Finally Light Bulb Company. The opinions and text are all mine.
Comments submitted may be displayed on other websites owned by the sponsoring brand.