Holiday Decor Ideas with At Home (Pt 3 of 3)
This post may contain affiliate links. Please see disclosures here.
This is a sponsored post written by me on behalf of At Home for IZEA. All opinions are 100% mine.
Happy Thanksgiving Friends!
I hope you are enjoying a beautiful and blessed day with family and lots of food too.
Today I'm sharing my Holiday Decor Ideas Part 3. The third and final post in this fun series.
I hope you all have enjoyed and and gained some great inspiration from them.
Here are posts 1 and 2 if you haven't seen them yet…
Holiday Decor Ideas Part 1
Holiday Decor Ideas Part 2
A little recap for y'all about At Home….
At Home is the perfect Christmas decor-shopping destination for holiday merchandise at everyday low prices.
At Home offers a complete holiday solution for every home and an unmatched assortment of indoor and outdoor decor items for Christmas.
At Home features all Christmas decor items (from dining to ornaments) in fifteen decorative themes. (and I love them all!)
At Home offers 101 Varieties of artificial Christmas Trees
It truly is the one-stop-shop for customers to design their whole house – every single room.
Did y'all get your tree yet? If not you really need to visit this lot.
The "Tree for Me" lot….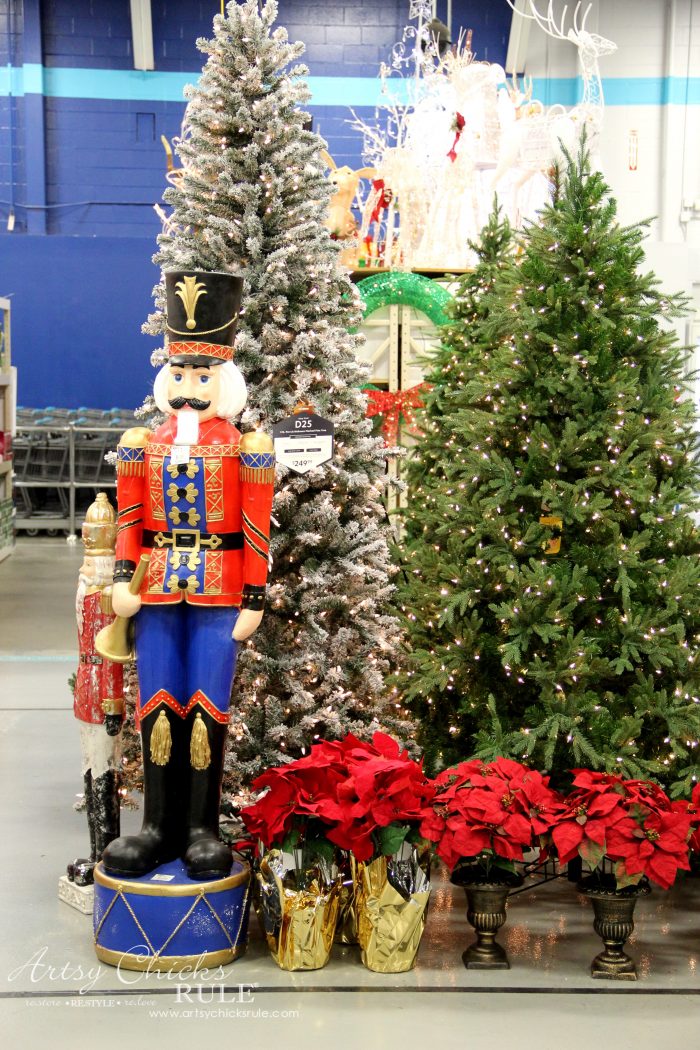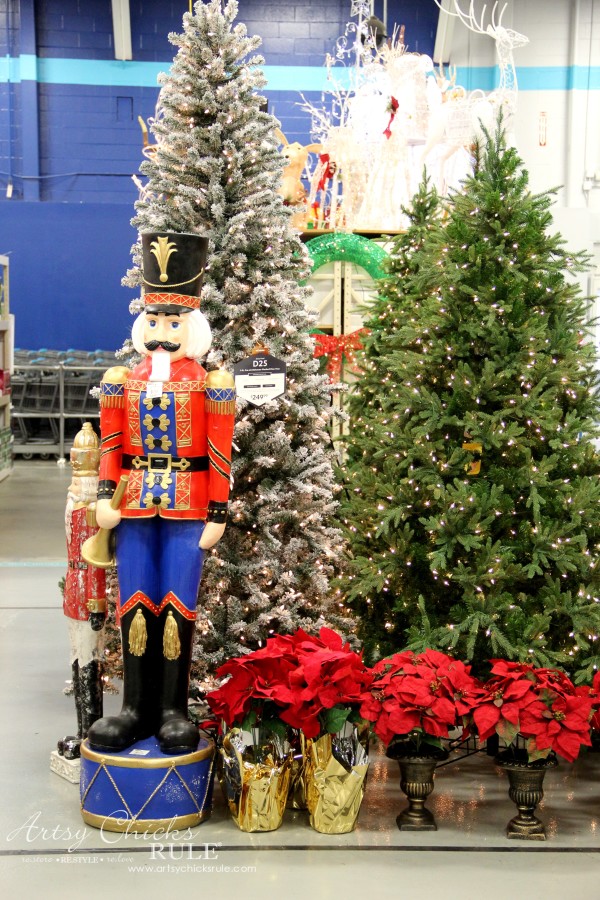 They have a HUGE selection with everyday low prices.
At Home offers 101 Varieties of Christmas Trees plus the At Home tree lot covers an acre of fun with over 100 trees.
At Home has a large in-store tree selection to come touch and feel, the widest range of trees from classic to colors, to technology trees.
I love that you can come in, browse, touch, feel and pick them out in person.
AND…each tree is curated because of a unique feature and every tree in the store (with the exception of 1) is exclusive to At Home!
At Home also has isles and isles of At Home Christmas Decor in these fabulous themes:
Seas & Greetings
Holiday Hoedown
Lavish and Luxe
Peppermint Jazz
Berry Platinum
Forest Fairy Tales
Crystal Chateau
Cherished Memories
Heaven and Earth
Midnight Plume
Regal Renaissance
Snowcapped Scene
Handcrafted from Around the World
Dem Darlings
Something for every style, for sure.
My first vignette came from "Seas and Greetings" theme.
My second one came from the "Lavish and Luxe" theme.
Both of those are somewhat neutral although very different.
One was coastal with natural elements and the other was more elegant.
This time I opted for a more traditional look with items from themes like these….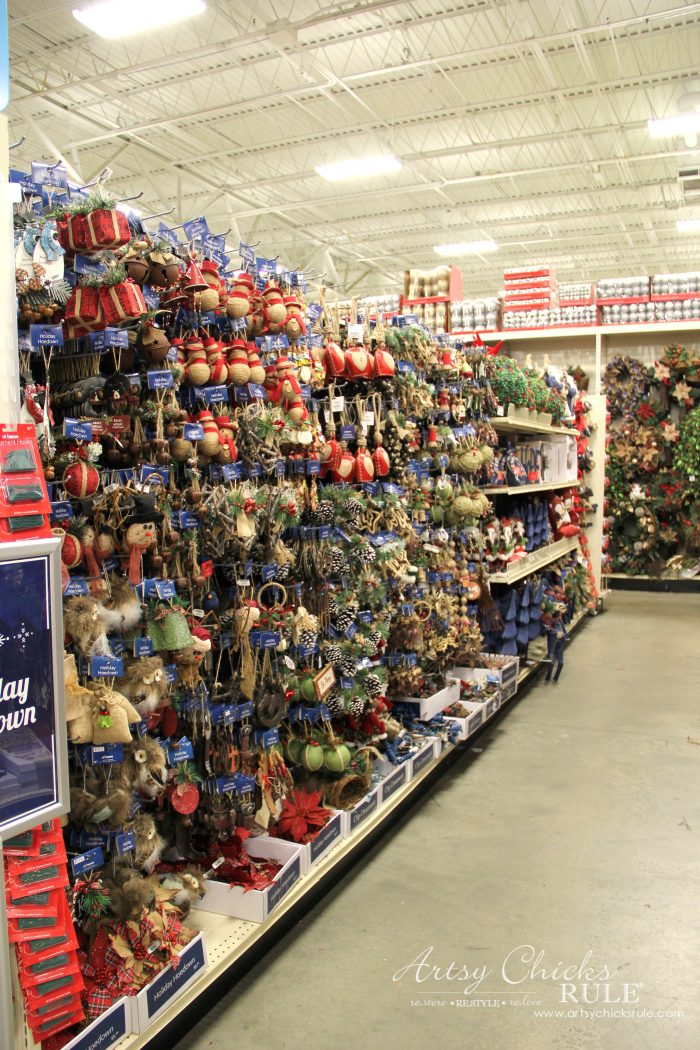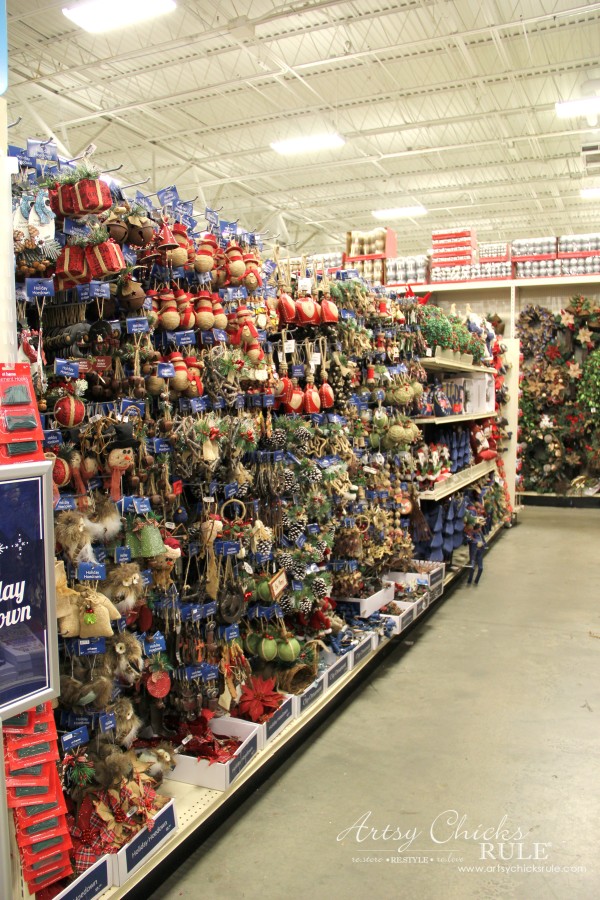 "Holiday Hoedown"
"Cherished Memories"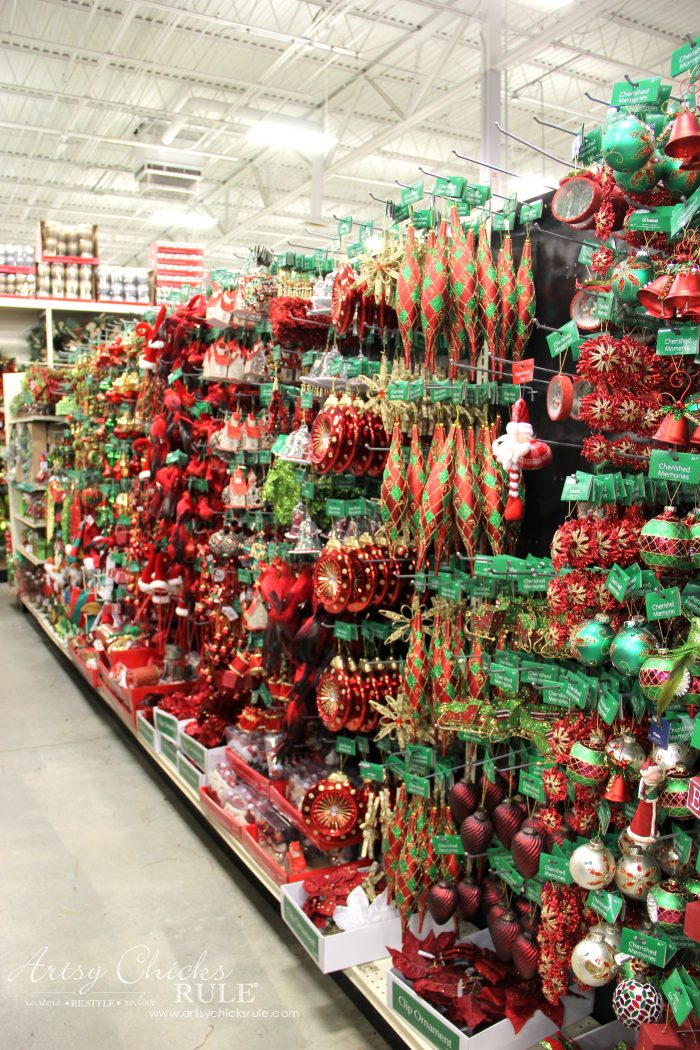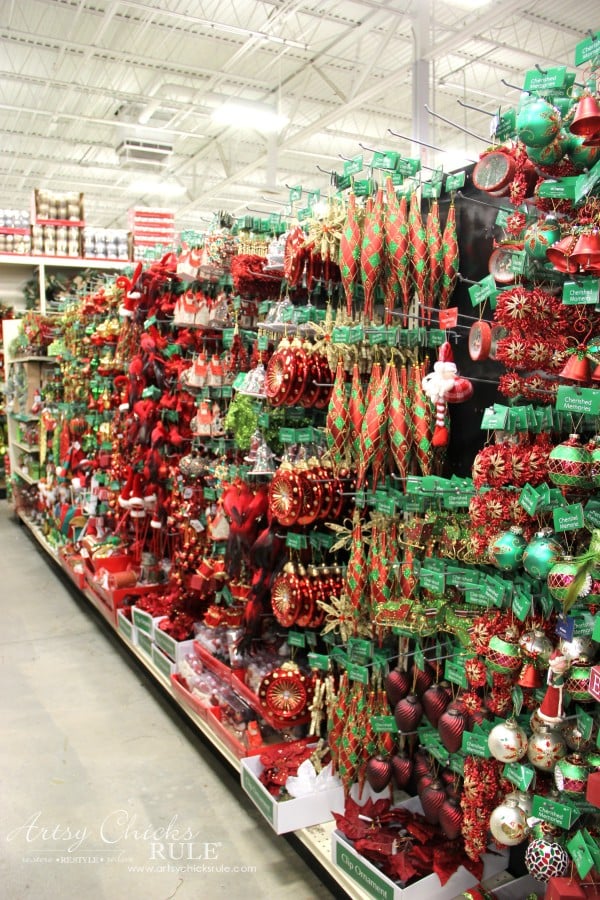 "Peppermint Jazz"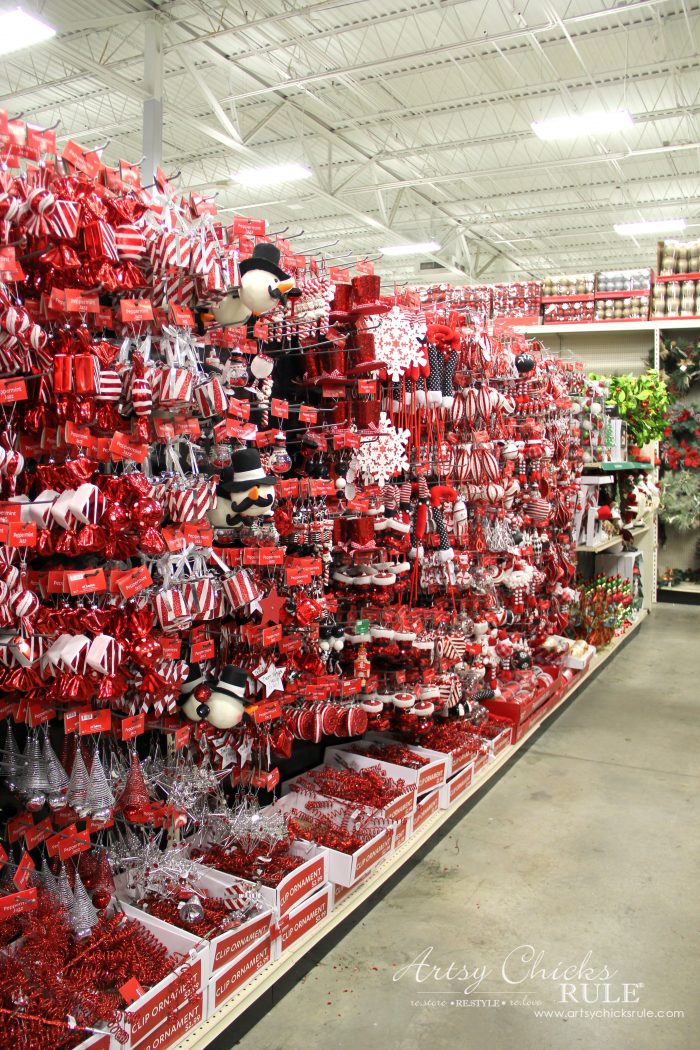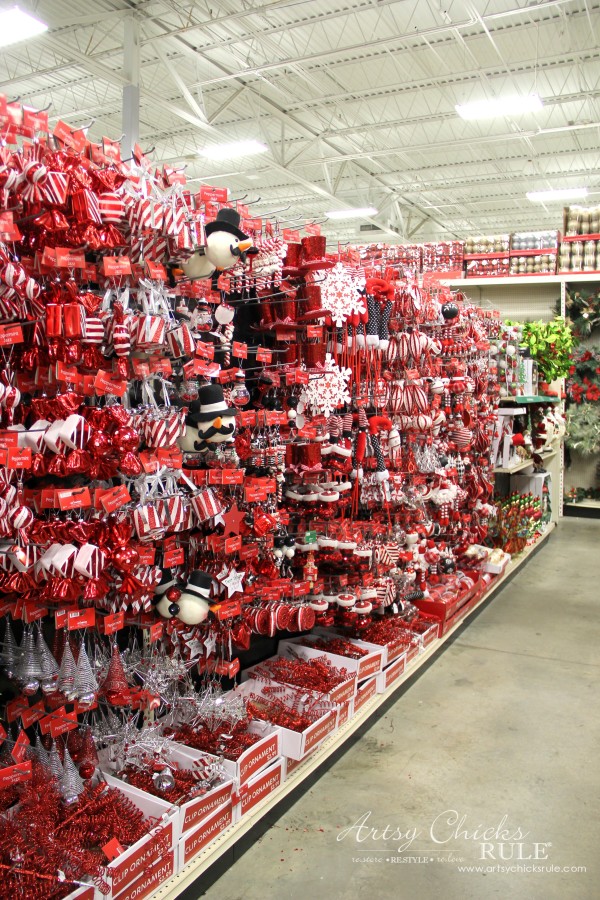 And more Santas….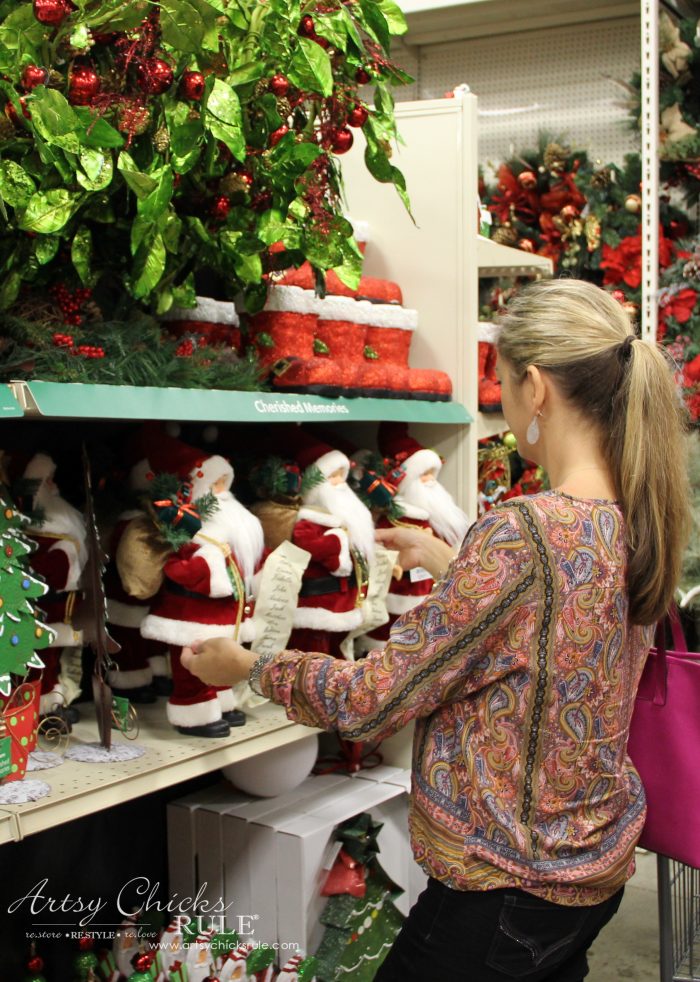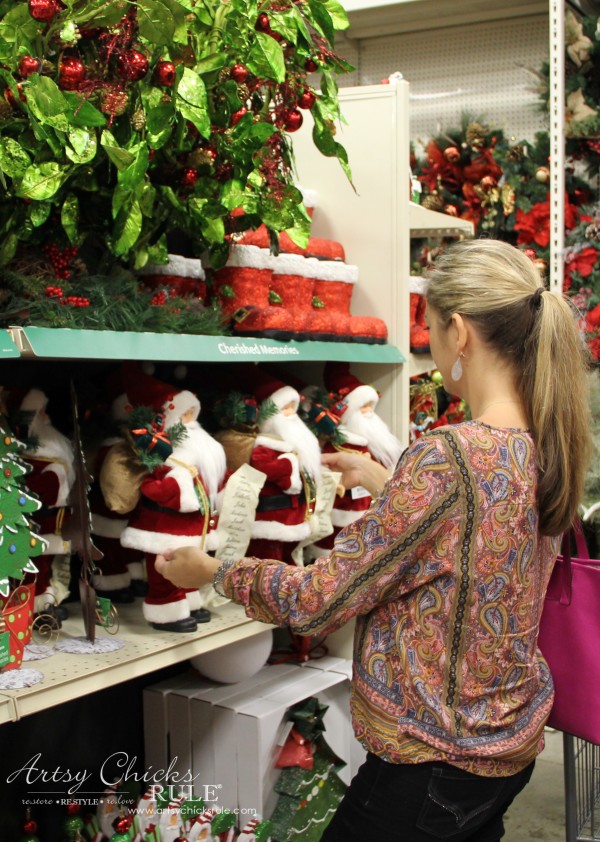 And Mr. Snowman here….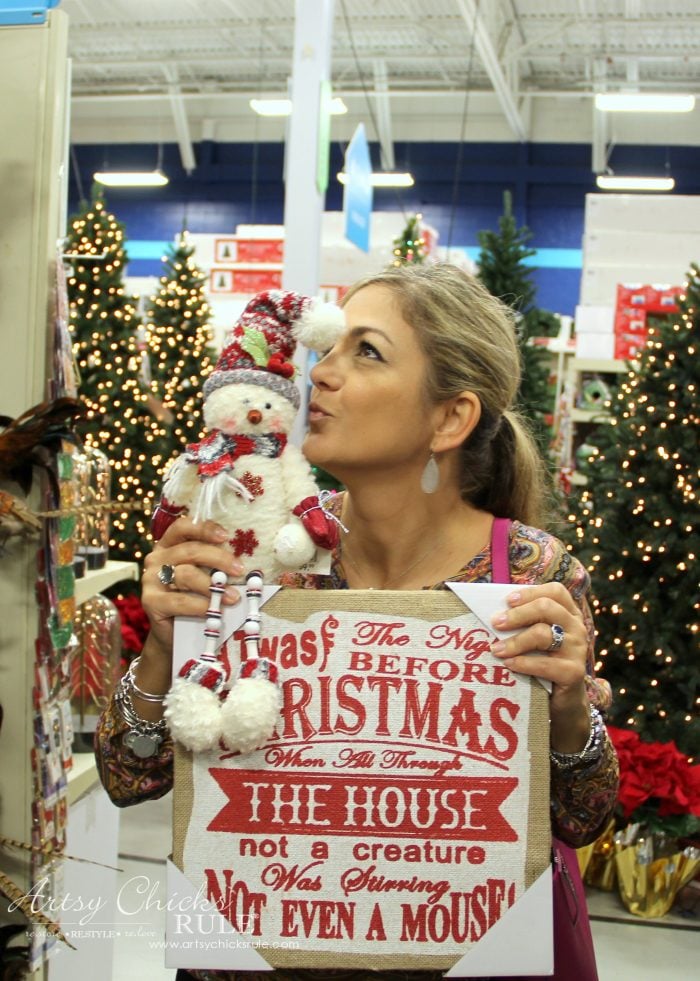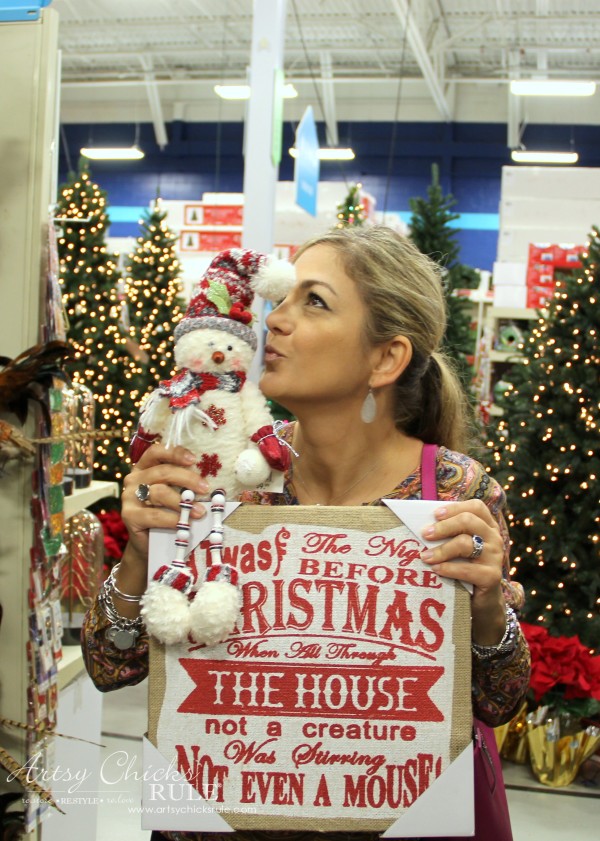 I might love him as much as Mr. Sassy Pants Santa from my first post in the series.
Check out this Santa keeping an eye on my husband while photographing me.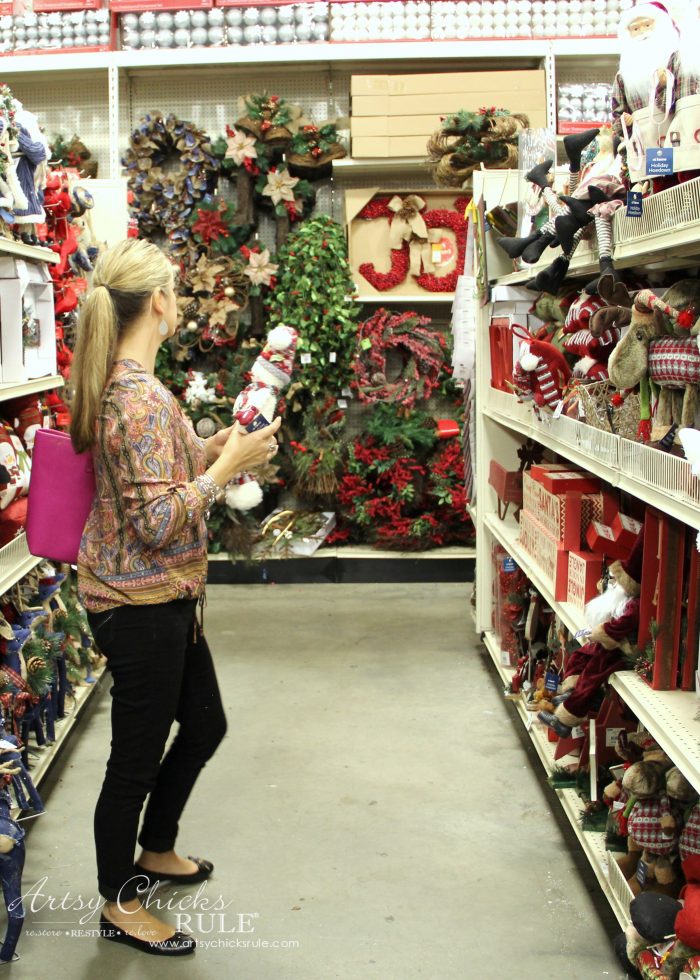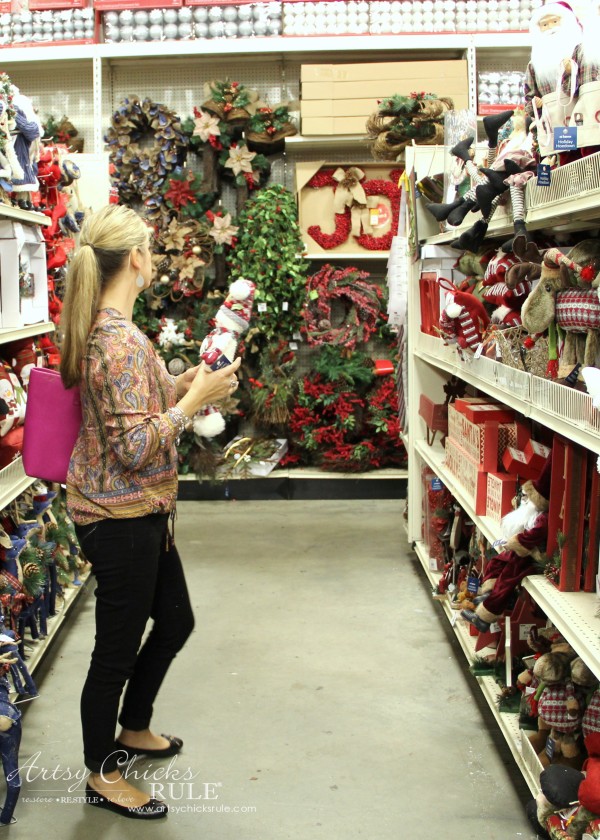 Do you see him up top there? Hee hee…so funny. He was "workshop Santa".
Isn't Mr. Snowman the cutest? (he's from the "Holiday Hoedown" theme)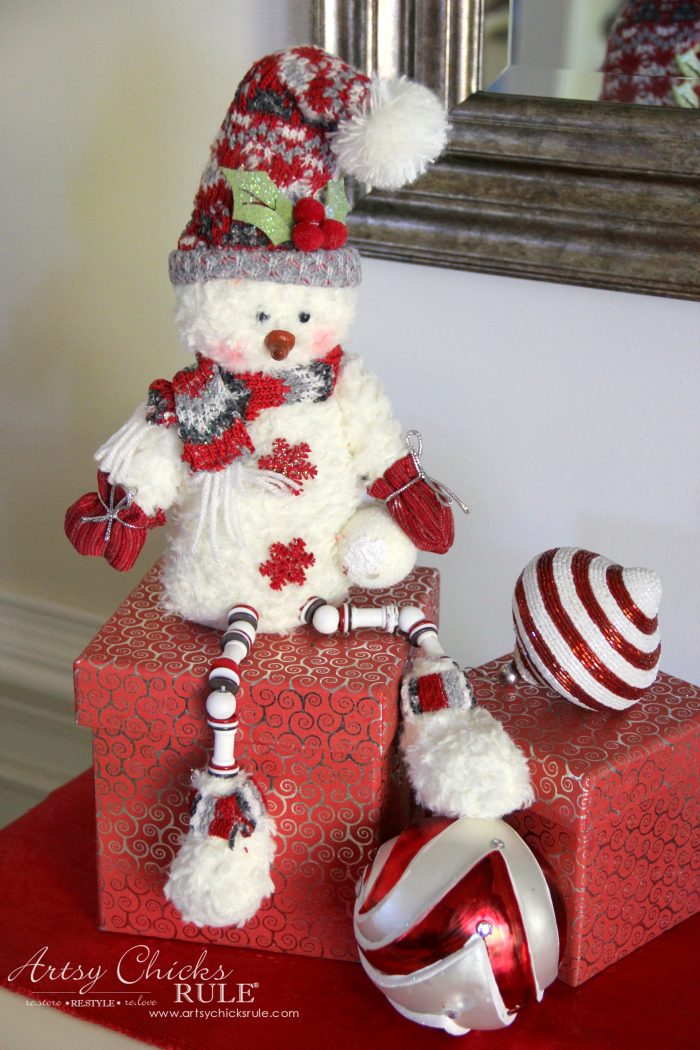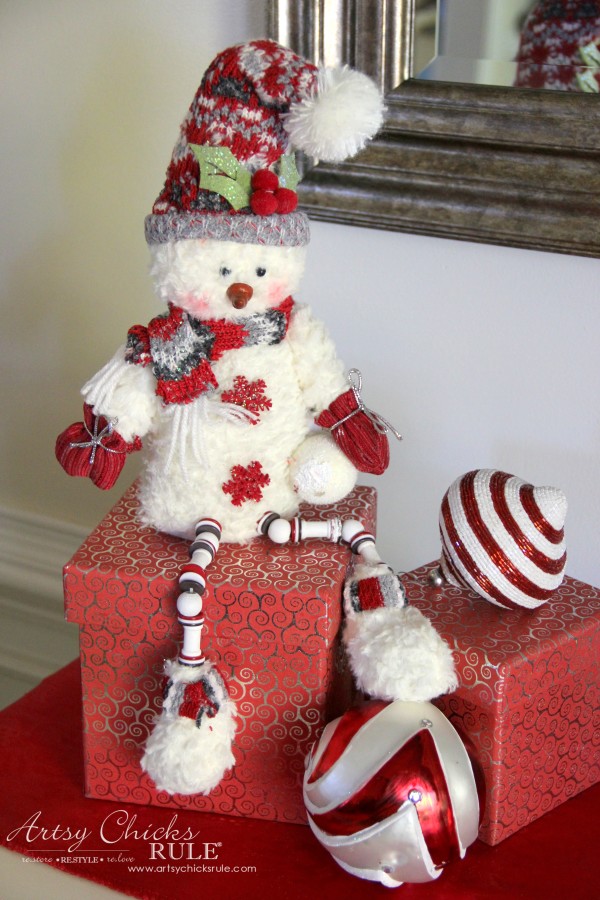 Very….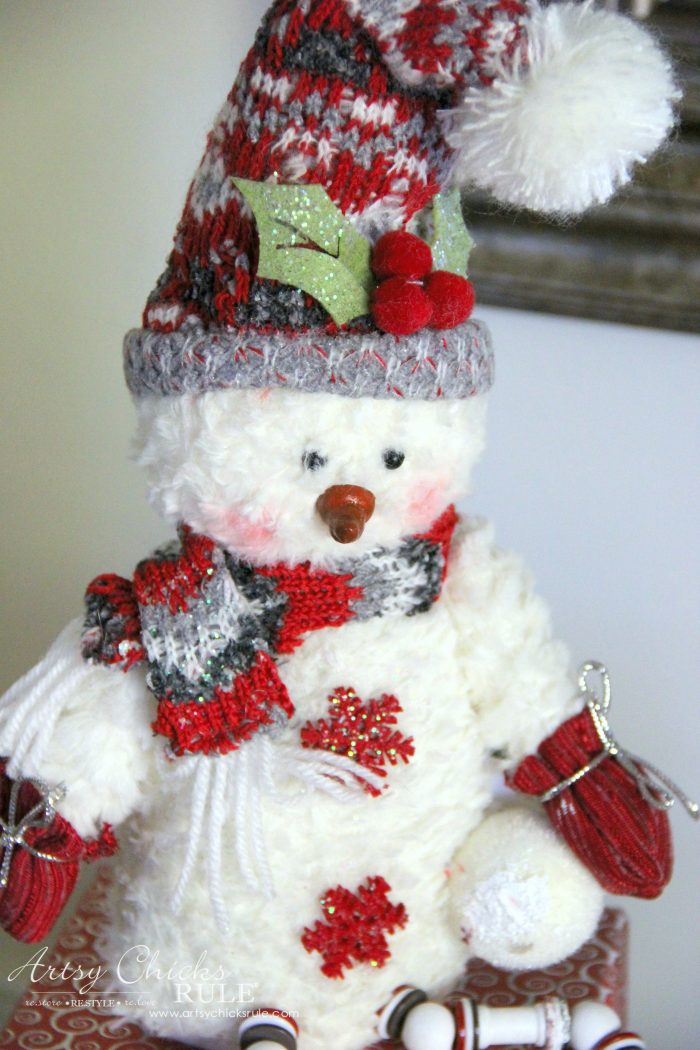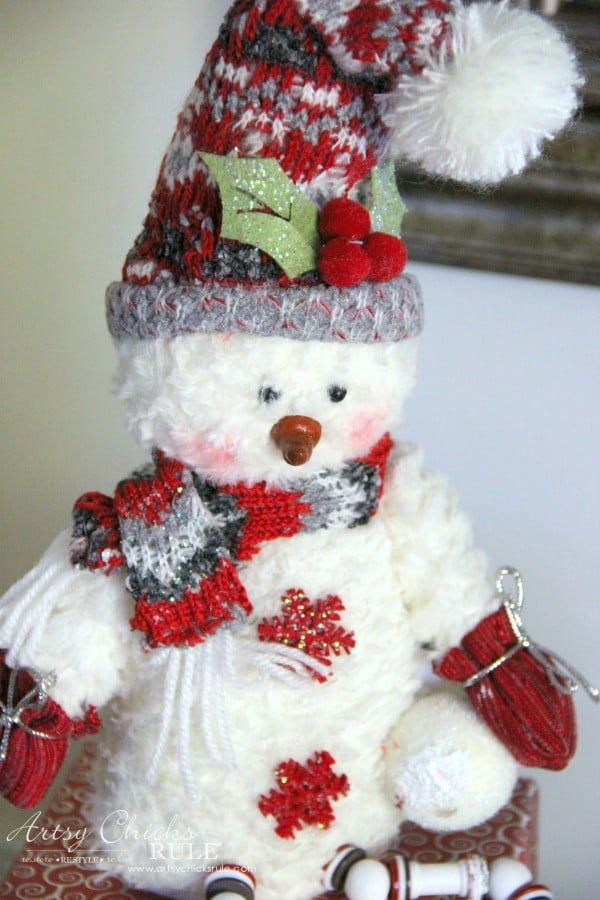 They have a multitude of boxes that match the themes too.
They are great for creating layers in your vignette.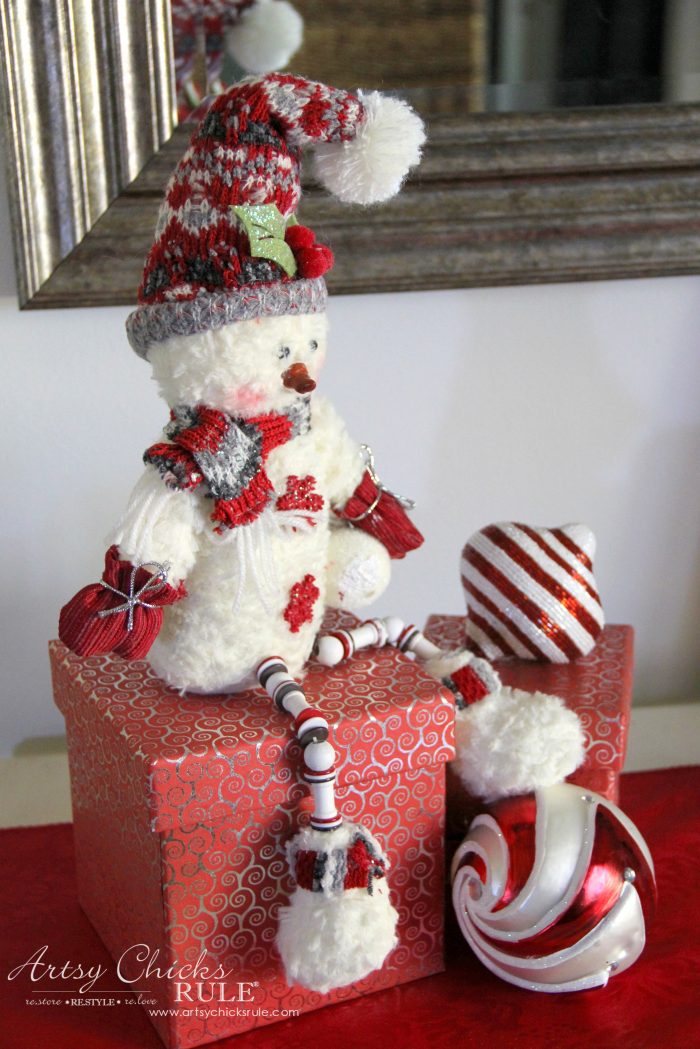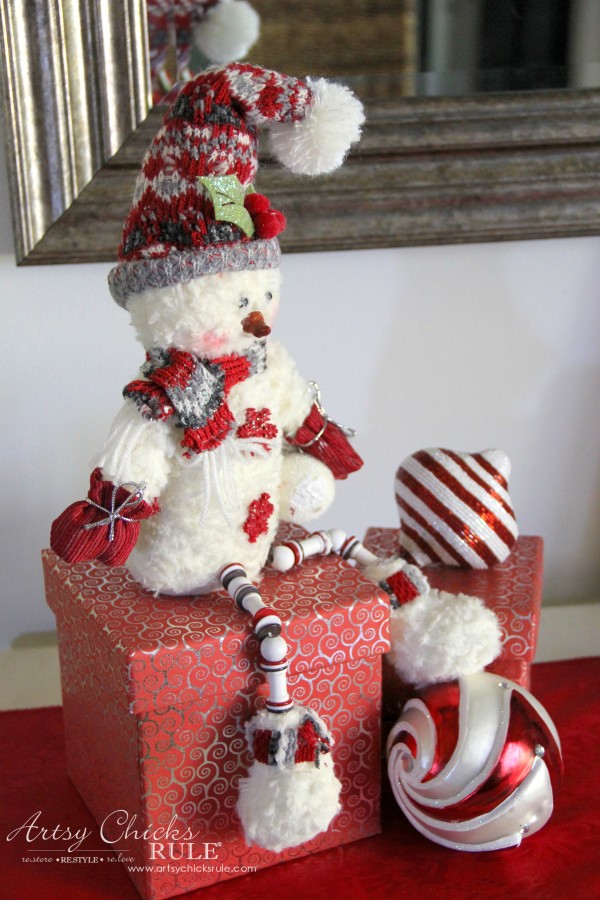 The pretty white and red ornaments are from the "Peppermint Jazz" theme.
This burlap sign is great and just perfect for this vignette I created…..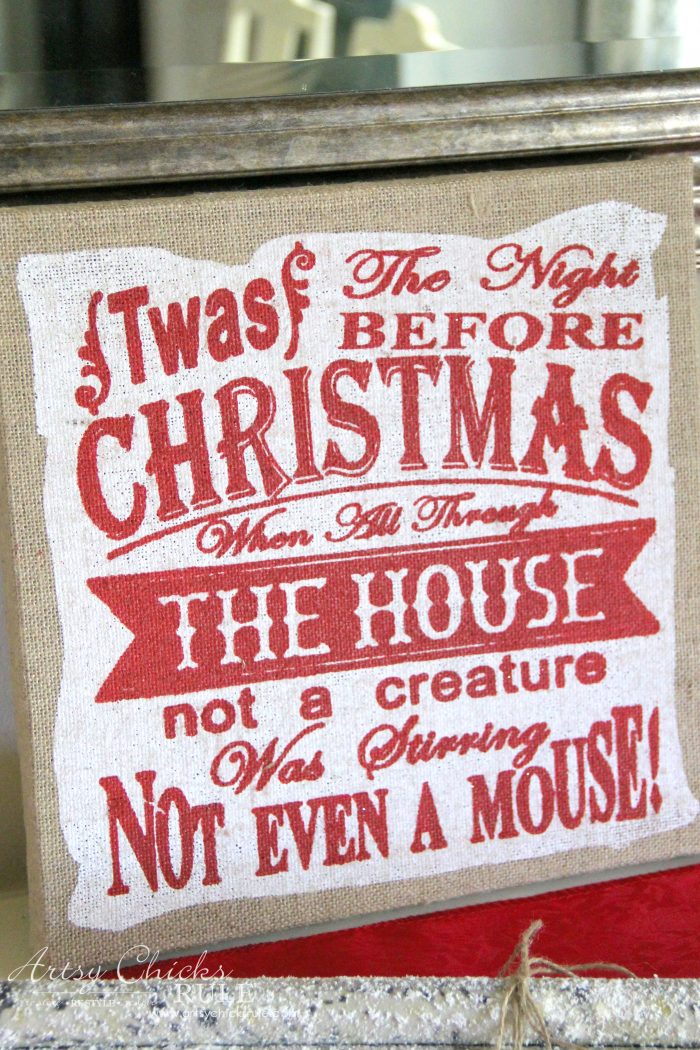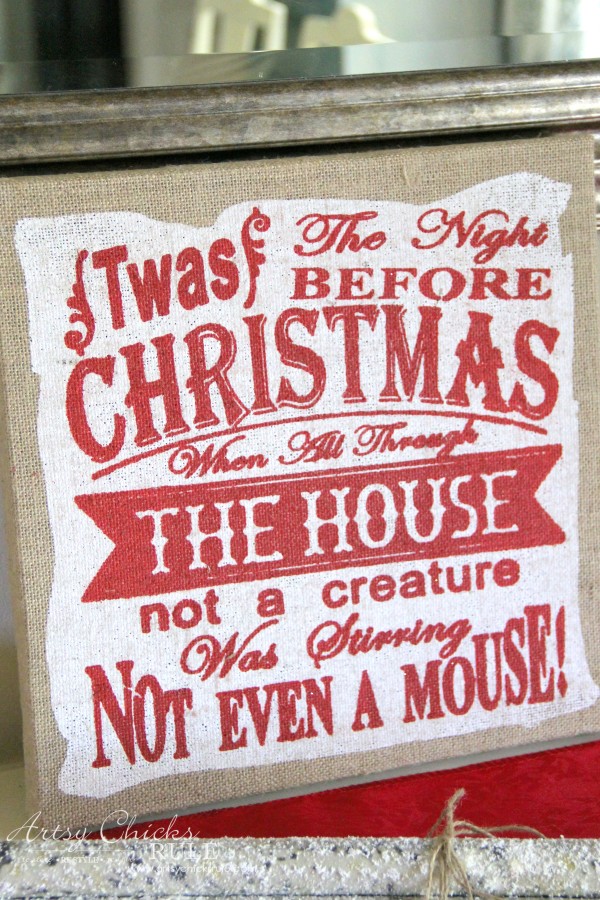 Hi Santa :)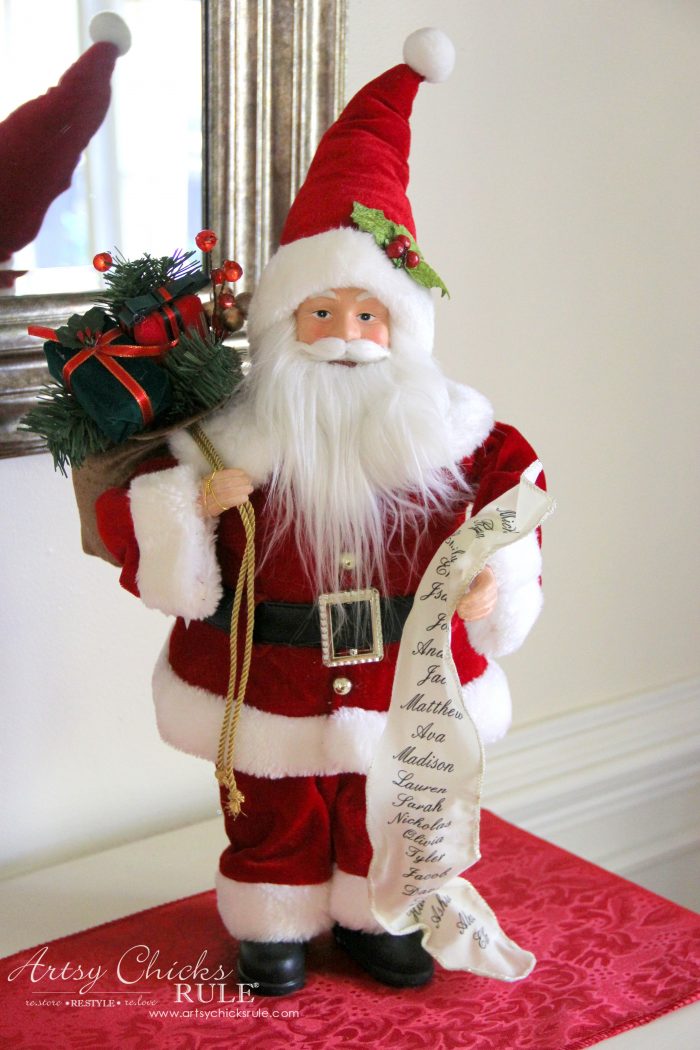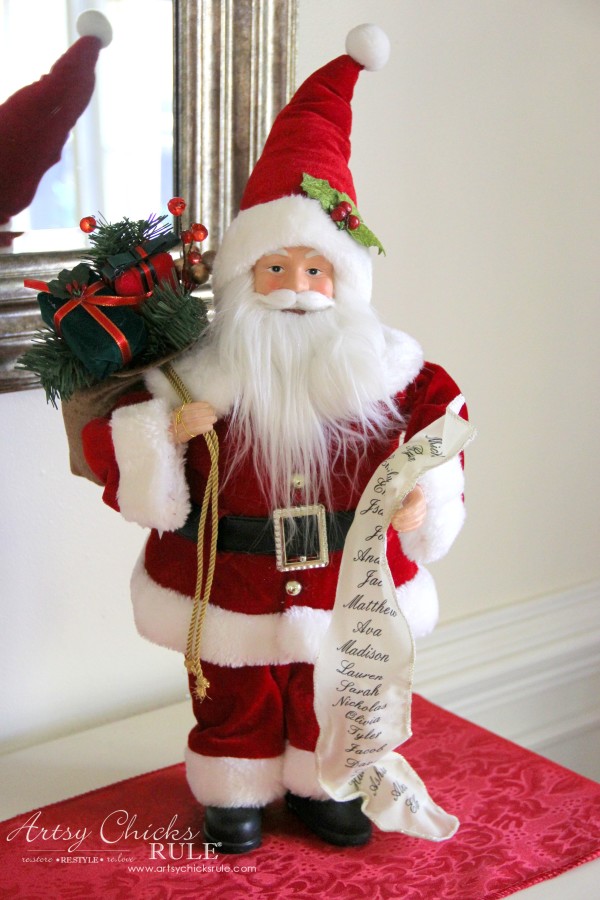 He was my choice for a very traditional Santa, rosy cheeks, list and all.
Do you see your name on his list? ;)
If you love a traditional Santa, he's your guy.(from the "Cherished Memories" theme)
Jolly ole Santa….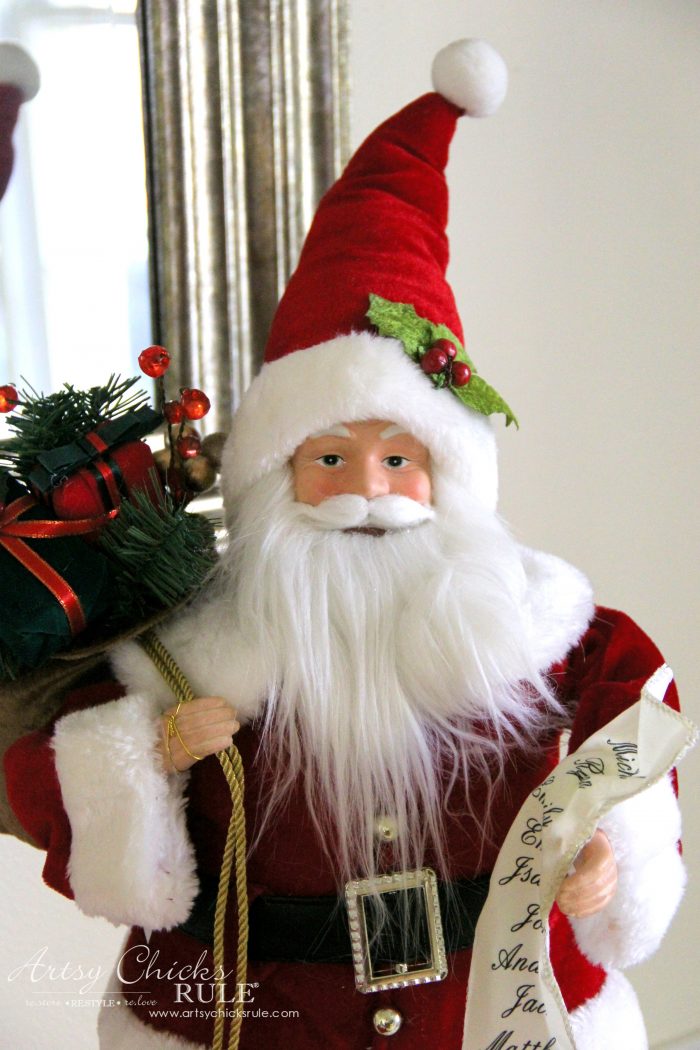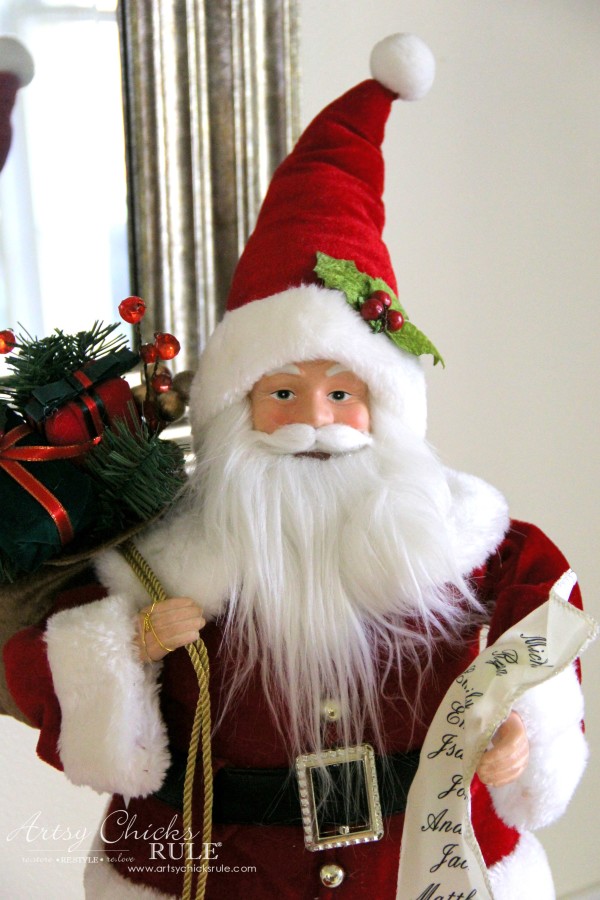 Love him too….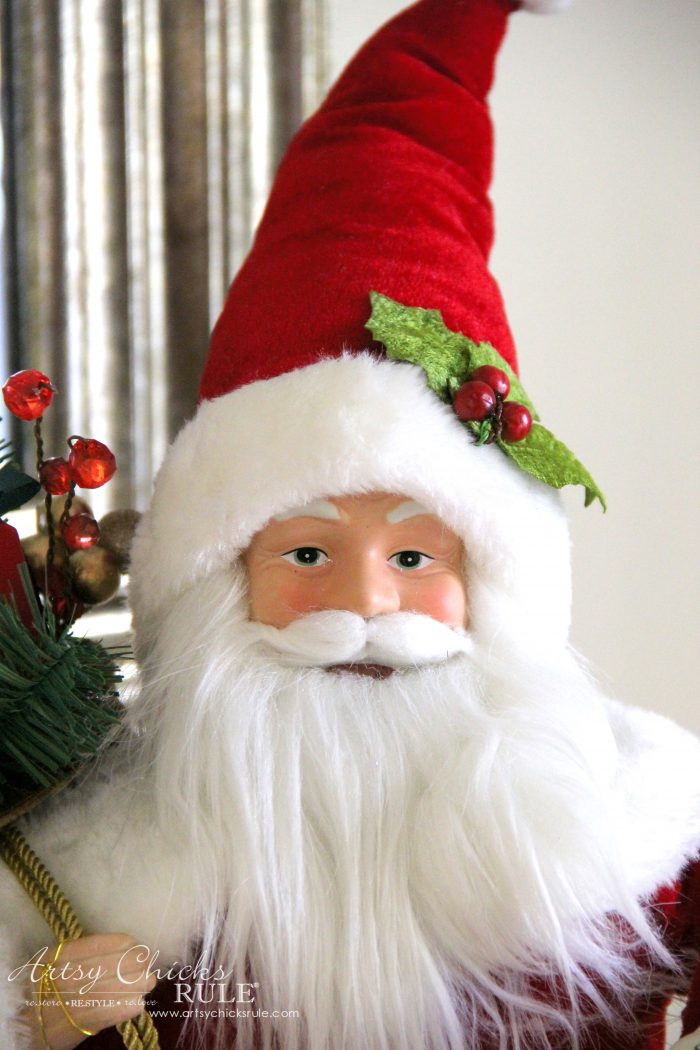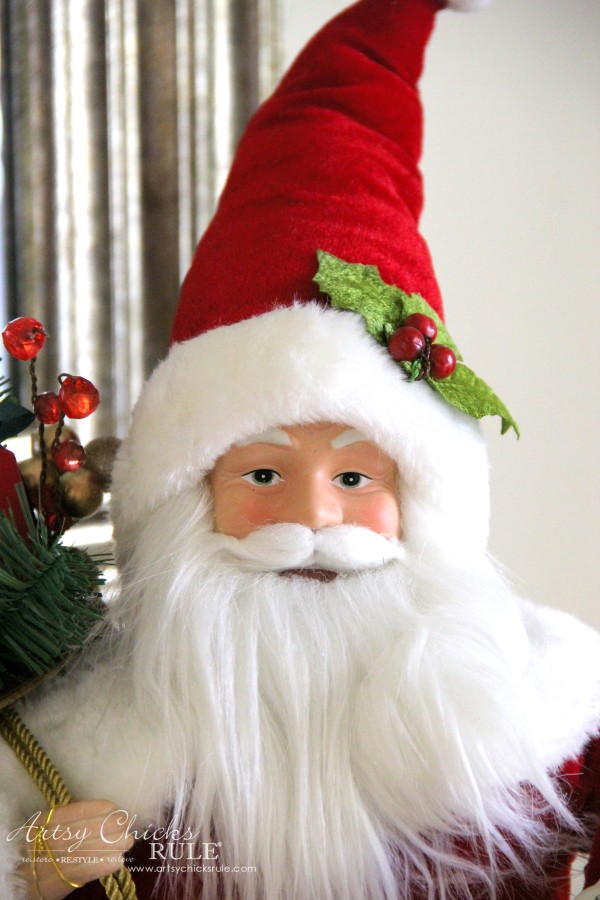 The birch logs are from the "Snowcapped Scene" theme and make a nice finishing touch.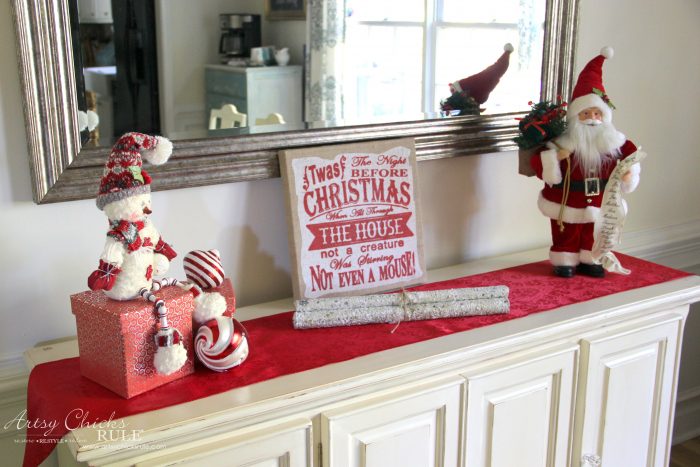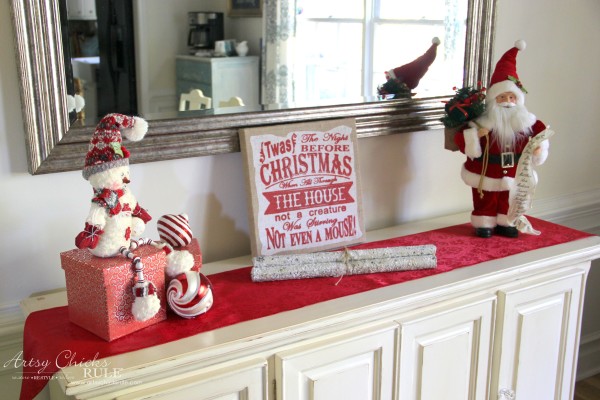 I hope you enjoyed these posts/vignettes as much as I enjoyed creating them for you!
Now it's time to start decorating my whole house. (and you, yours)
So what's your Christmas decorating style? Tell me, which At Home Christmas decorative theme would you choose?
I'm in love with them all. They each have a quality or design that appeals to me for one reason or another.
xo