Kitchen Dreaming with DecorPlanet
This post may contain affiliate links. Please see disclosures here.
This is a sponsored post written by me on behalf of DecorPlanet.com. All opinions and text are 100% my own.
You may (as I've mentioned here before) …or may not know … that we plan to sell our home after our youngest son graduates.
Which really should be at least TEN long years from now…except it's not.
It's only a little over a year away.
How can it be?
I have no idea the answer to that question. But what I do know, is that I want to downsize and start again with another home.
How fun will it be to create and "re-do" another home? I am so looking forward to it.
We have grand ideas of buying something older and smaller with a bit of land around us here ("home" in Virginia) and buying something small (small being the key word for both ;) ) in the Charleston area of SC.
We would love to divide our time between the two because I can't bring myself to leave this area completely.
I did that once and it didn't work out too well. :)
But I'd love to be able to enjoy the place I adore…Charleston, SC…and still have "home" to come home to.
We'll see how it all plays out soon enough!
But until then I will create dream boards and ideas for the "new" house…or houses?
Like these beauties for some kitchen dreaming from DecorPlanet.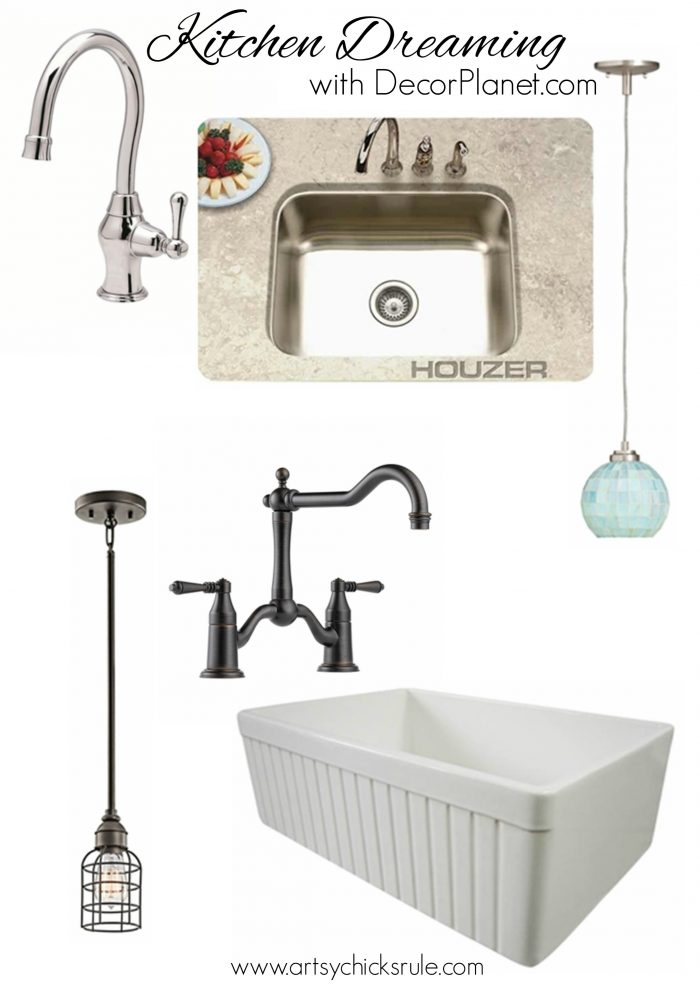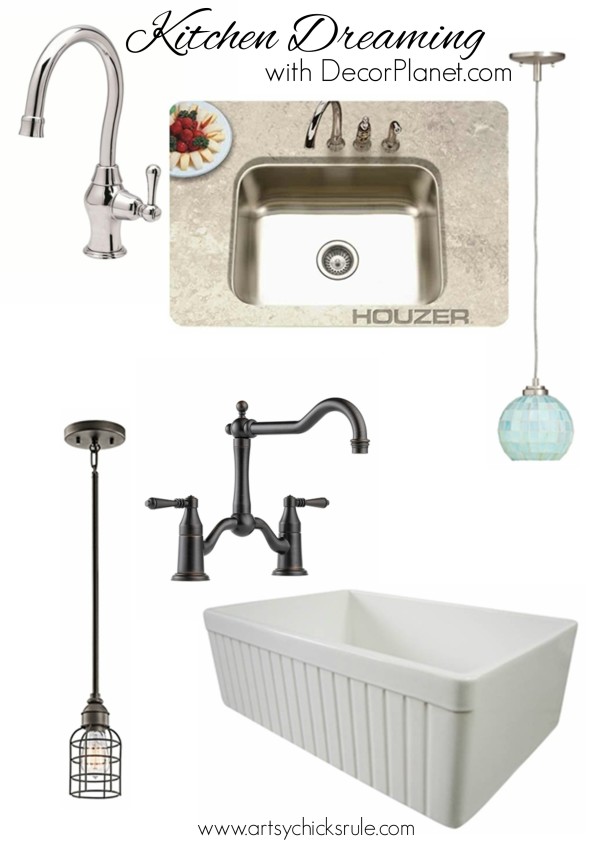 DecorPlanet specializes in selling luxurious home and bathroom products.
They have bathroom vanities, faucets, cabinets & mirrors, etc., plus kitchen, lighting and more online!
I've created this dream board of several things that I'd love for a grand kitchen makeover.
Any home we buy will be in need of a major makeover.
Because, well, that's what we do. And because that's our price range. ;)
I am in LOVE with the Kichler Mini Pendant 1 Light I posted above and would like to incorporate it somehow.
And of course, a farm sink. Alfi AB509-W Single Basin Farmhouse Fireclay Kitchen Sink in White.
That is a given.
I love the bronze faucet too Brizo Tresa Two Handle Bridge Kitchen Faucet.
Matches the lighting nicely, I think! Plus, great contrast with the sink.
The Houzer ES-2408-1 Undermount Single Basin Kitchen Sink and Danze Melrose™ Single Handle Pantry Faucet in Chrome would be perfect for an island or bar sink.
I don't have one of those now but it sure would be fun to!
And ohhhhh, how pretty is this blue light fixture? Kichler Mini Pendant 1 Light
I need it. Really.
I love dreaming and planning. That's the best part! Don't you agree?
Starting to visualize the things you love in a space and "putting it on paper".
I think that's the best way to bring it all together…in your mind, and then in real life.
Here's a little something extra for you guys.
A kitchen "cheat sheet". I know it will come in handy for me!
This Infographic is presented by DecorPlanet.com
So…what would your dream kitchen look like to you? Do you know or have any ideas?
You could put together a dream board like mine…and start designing it now!
Happy dreaming and planning! :)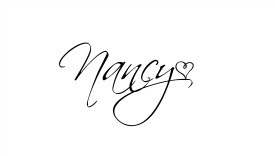 Follow along here! –> Instagram ~ Facebook ~ Pinterest

For more information on my disclosure policies, click here.