*This post contains affiliate links. See full disclosure here. Happy blogging! xo
[ssba]
Ever wondered how to start a blog?
Is it hard?
What are the steps involved?
Where do I even begin?
(PIN this to save it!)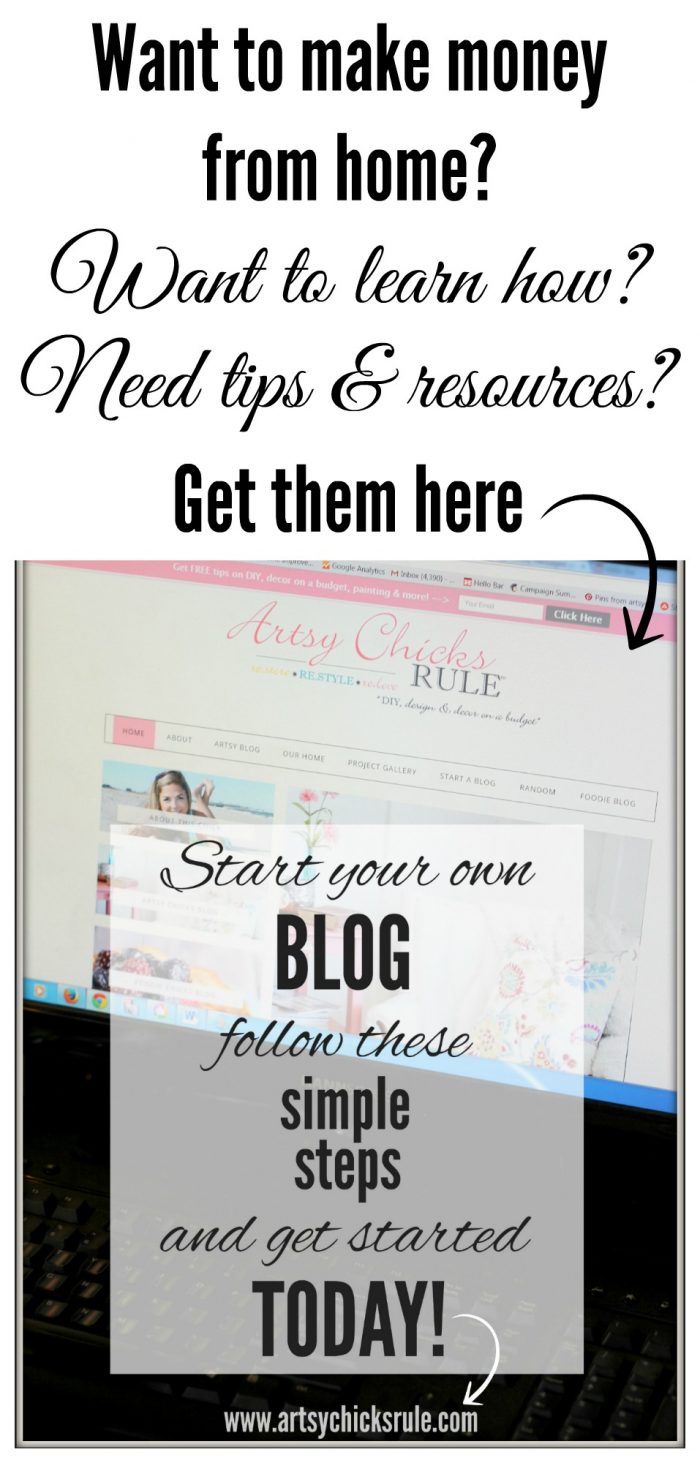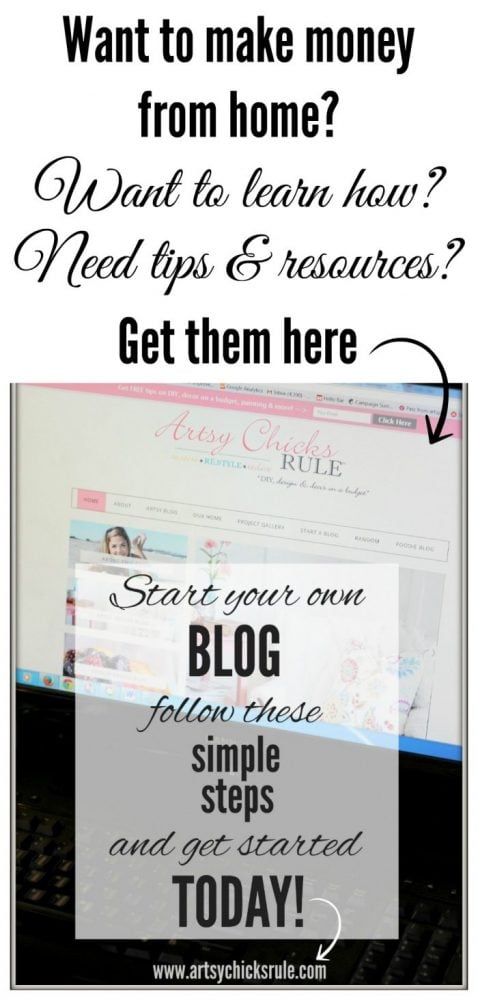 I know I had all of those…and then some.
I was clueless when I began this journey.
And when I say clueless…I do mean CLUELESS.
Blogwise anyway.
I had previously created and ran a fairly successful website/store for a business I owned for quite a few years.
Somehow I managed to navigate myself through that.
But the whole blog thing baffled me.
I was a bit intimidated to tell the truth. (more than a bit if I am to be completely truthful)
All I knew was I wanted a place to share my love of all things creative.
Blogging was the answer to that.
But where to start? And how?
I finally just jumped in. Literally.
You can even read my very first post on the blog here — Virginia is For Lovers.
(no, that is not a "creative" post, I just didn't know how to start, so I started with that :))
And you can read what probably should have been my first post here — Blogging, Thoughts of a Newbie Blogger (it was my third)
I was so terrified to hit "publish" on many of my early posts.
What if people don't like me? Or…what if they don't like what I write about? Or… what if I write terribly and no one reads??!!
Who cares. Just write. It will all fall into place.
Your passion will guide you, trust me on that.
So, since starting this blog, I've had many emails with basic questions about what it takes to start a blog.
So much so, that I thought I'd create this page to direct those questions to.
And it might be a nice help or just that little bit that pushes someone to follow their dream of starting their very own blog too.
I hope so!
I'm going to make it as painless as possible. :) Follow along as I walk you through it below.
……………………………………………………………………………………………………………..
First things first…
FOLLOW THESE SIMPLE STEPS:
The first thing you'll want to do is think of a name you like, a name you'd like your blog to be.
For hosting, I recommend *Bluehost as a great place to start. They are inexpensive and fairly simple to set up.
I was with them through the first 4 years of my blog's growth. Since my blog has grown much larger, I have since moved to another host, which is a pretty painless process once your blog is up and running.
But they are great, and not to mention cost-effective, however, for those just starting out. (or smaller blogs, or where cost savings is a factor)
And, to make things even easier for you, you can even get your FREE domain directly through Bluehost when you sign up for hosting.
Bluehost has technical support open 24/7 and they just make everything a breeze to get started.


Anytime I've had to call, they've always been super helpful.
So let's get you started… click here to go to *Bluehost.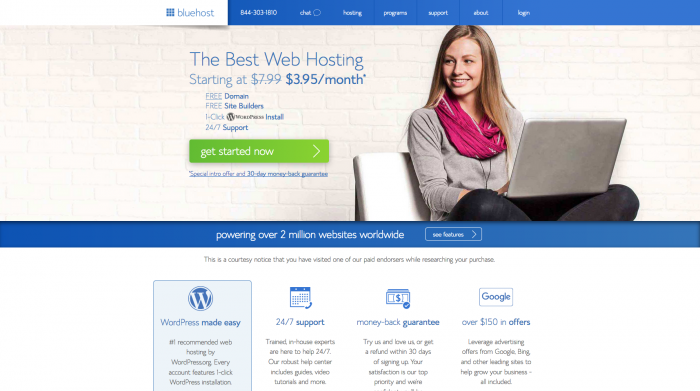 Click the green "get started" button.
Next, choose your package and extras, if desired.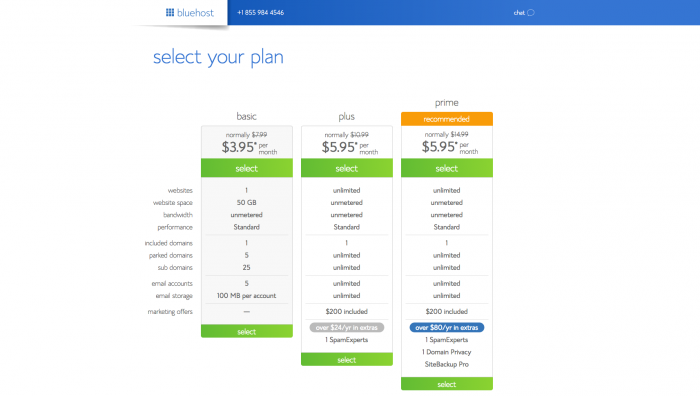 If you don't have your domain purchased yet fill out the left side. If you do, fill out the right.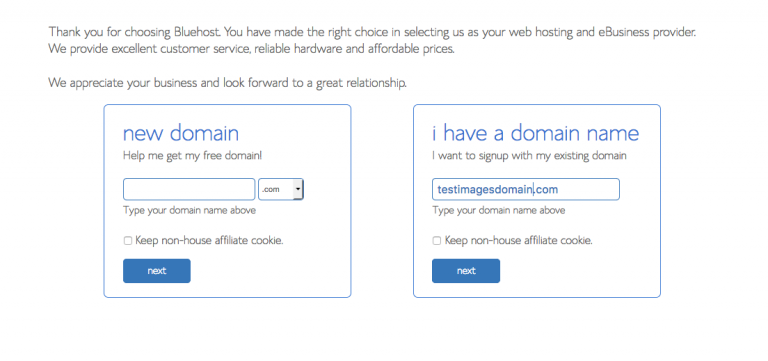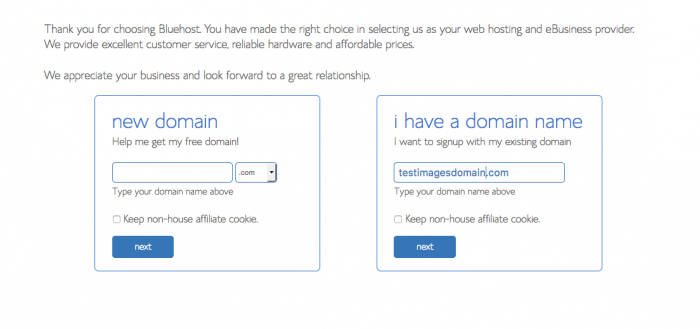 Next, fill out all account information as shown below.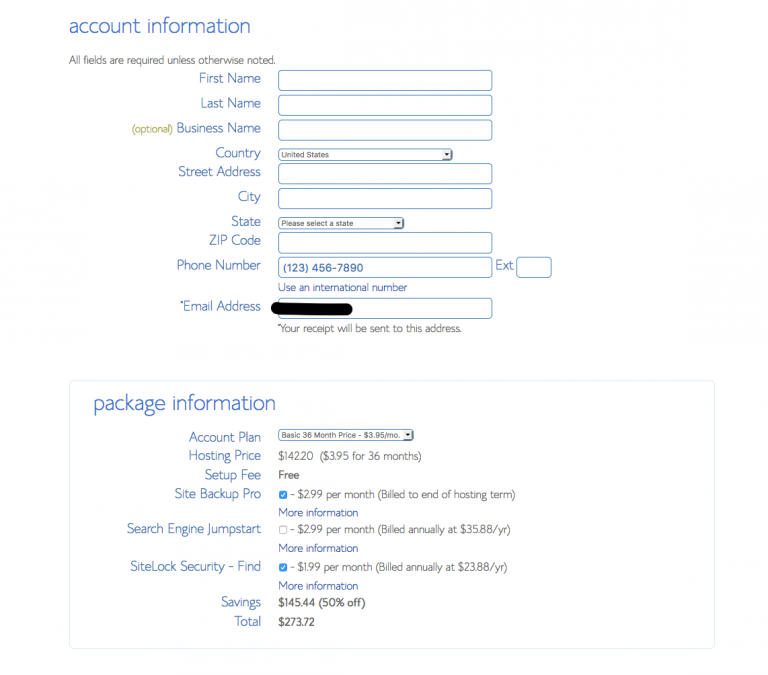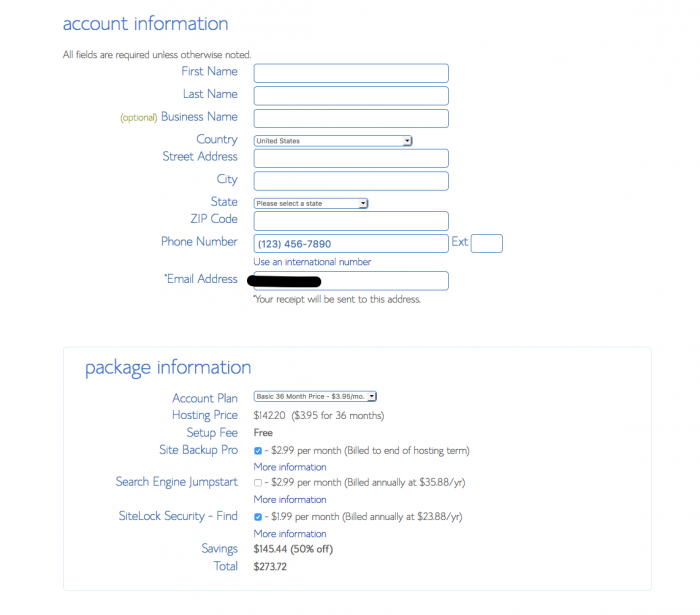 Whichever package you choose, please keep in mind that Bluehost charges upfront.
But, no worries, they also have a money-back guarantee if you are not satisfied.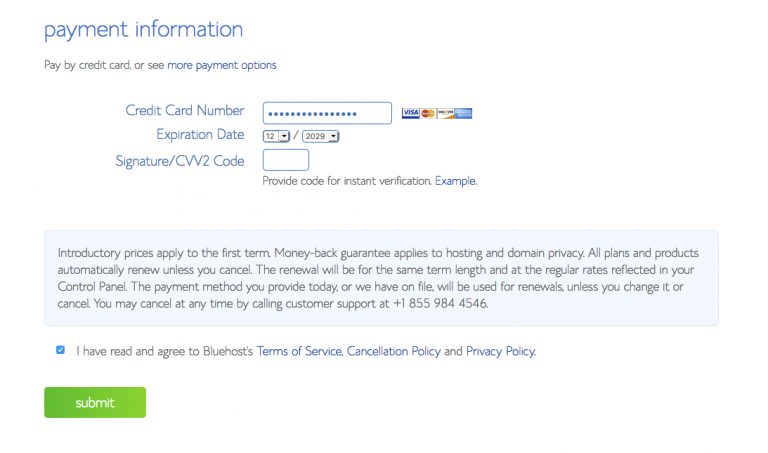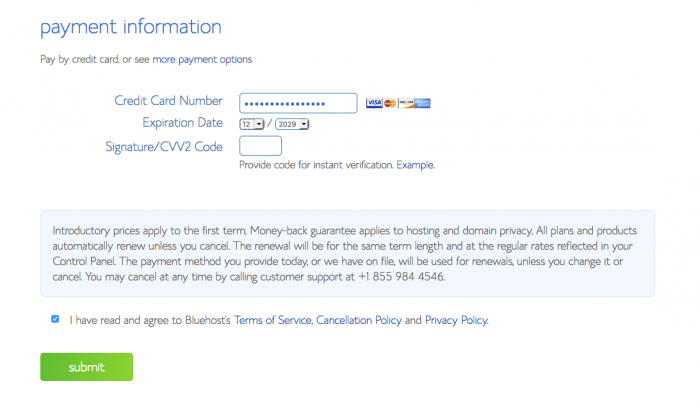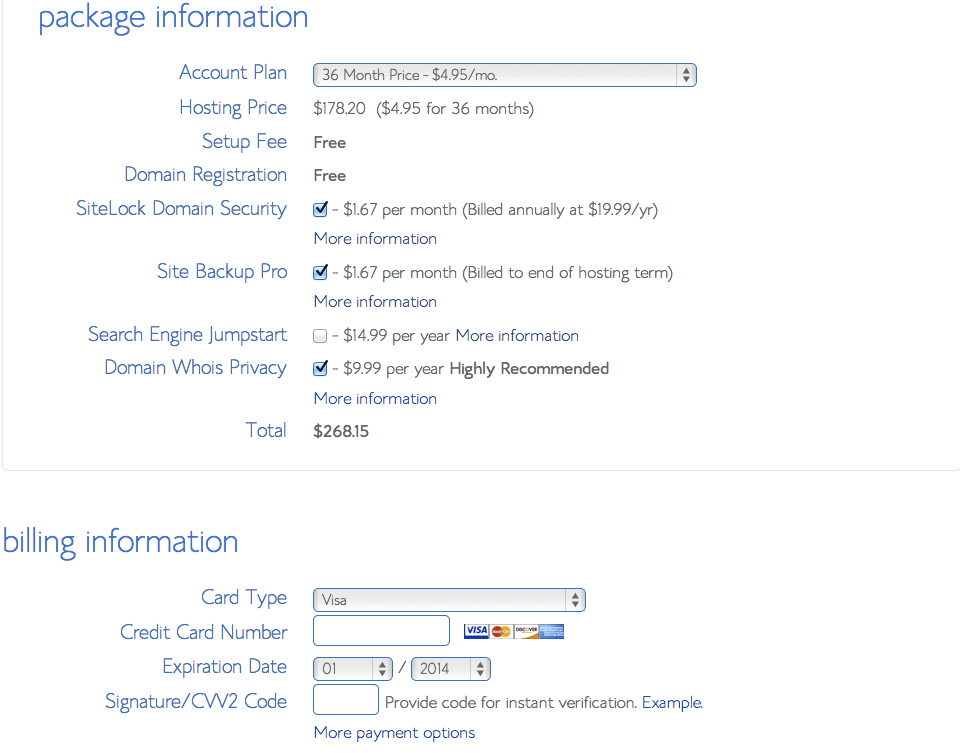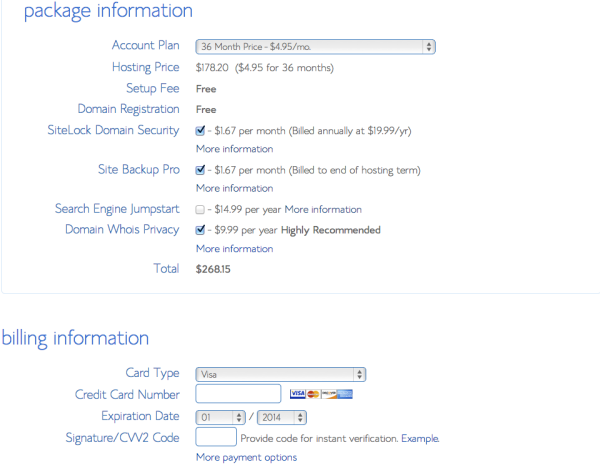 Next, choose a password….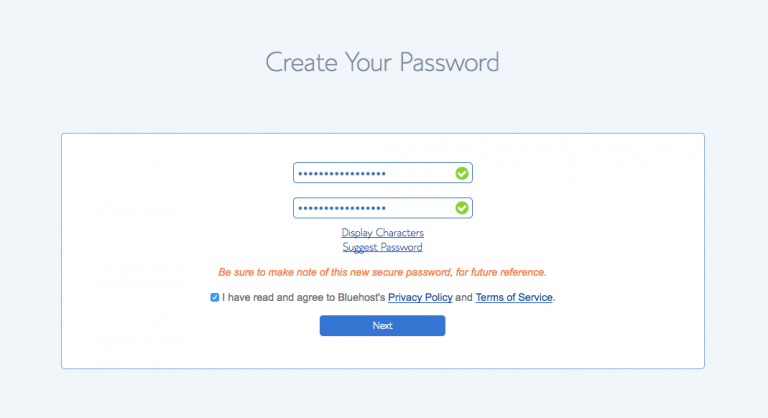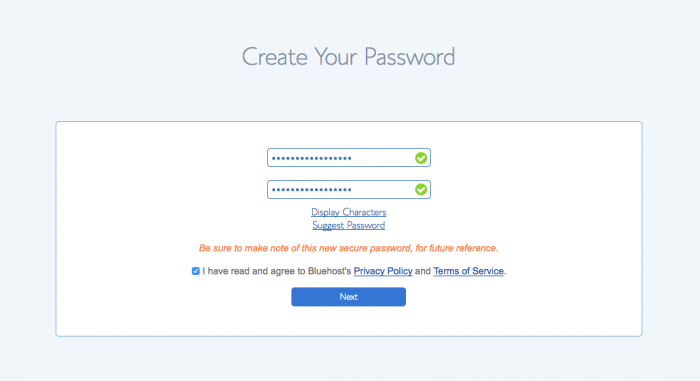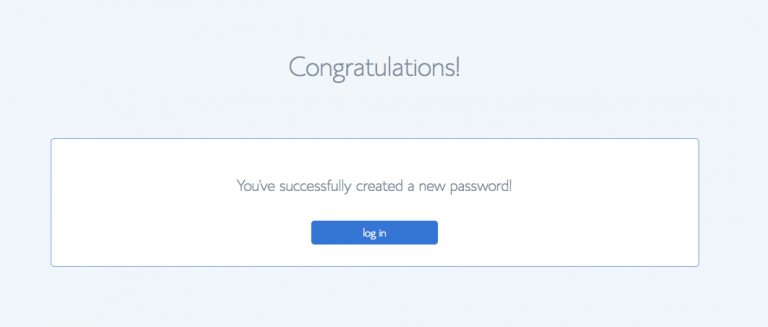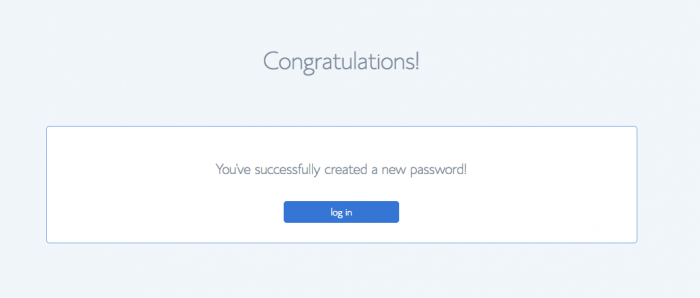 Pick a theme….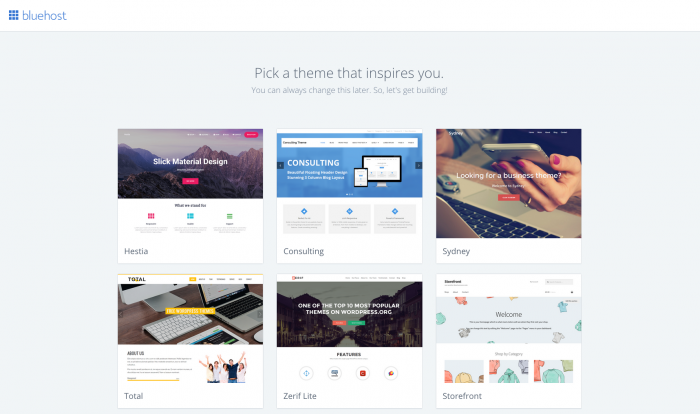 Begin setting up WordPress…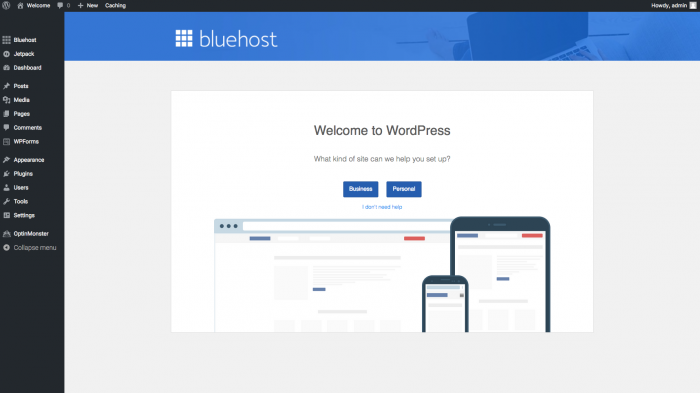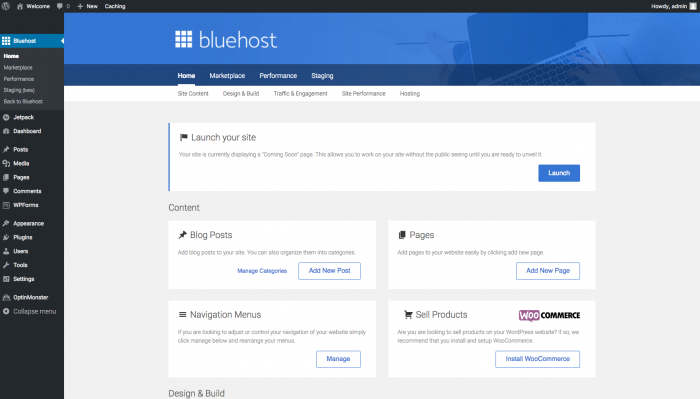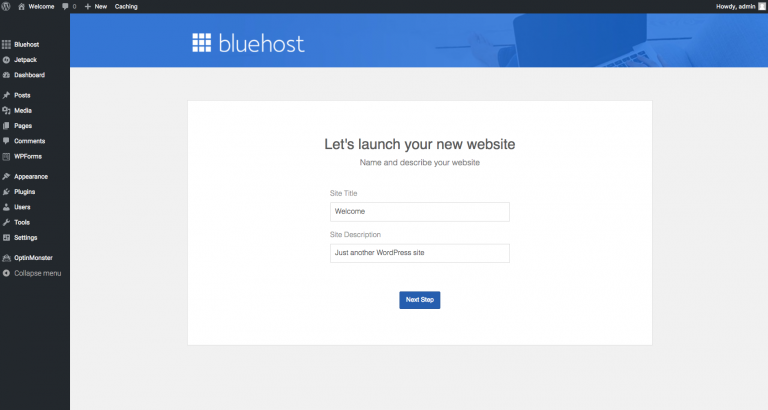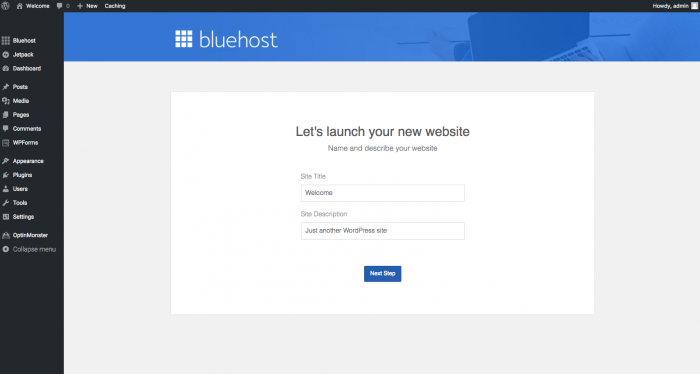 Next, you'll see this message.
Welcome to a whole new world…and your very own blog…..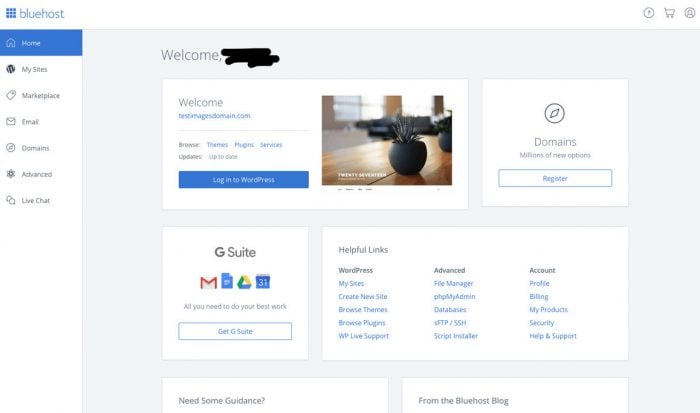 Yay, you did it!!!
The Dashboard may look intimidating at first but just take some time to get used to it.
Look around a bit, click on sections and get a feel for everything.
Trust me, I know, I was once new to all of this too.
It's like riding a bike…sort of. ;)
……………………………………………………………………………………………………………………………………………
Okay, so you're all set!!!
Now it's time to write…and hit "publish". :)
Write content that you are passionate about and it will show.
Stay true to you and who you are…and what you love.
……………………………………………………………………………………………………………………………………………
Additional resources:
*MailChimp – great company to set up your mail system for your subscribers.
*PicMonkey – I use (and love!) this program to edit photos sometimes AND to create pinnable graphics/images for the blog.
They have a free version but I highly recommend all the extras that come along with the paid version.
*What the Tech – Want to learn more about the back end of blogging? This is a great resource for you.
*List Building Academy – Building your email list… One of the single most important things you can do when starting a blog. This course will help you create an "opt-in" to get that list growing!
You can even start making money from your blog with companies such as *ShareaSale –> Join shareasale.com, earn income!
Think about a theme for your blog. I use the "Graceful" theme from Restored 316 for Artsy Chicks Rule and the "Tasteful" theme for Foodie Chicks Rule.
They have gorgeous themes and I highly recommend it!
Create social media accounts in the name of your blog to share your content.
Here are mine as examples:
Start posting and sharing content on those other media outlets. Yours and other bloggers you love.
Tweet, pin to Pinterest from your post and others, etc.
Visit and interact with other blogs and bloggers.
Get to know some people….make new friends.
That's one of the great perks of blogging I bet you didn't realize.
You will make great friends in this fun new venture of yours!
Find and join some Facebook groups in your blogging niche. That's a great way to find out about and stay on top of things … a

nd make those friends I mentioned.
And above all, remember this is your blog. You create it in the way you like. You write about what makes you happy.
One of the most important things I can tell you ….. is just be YOU.
Here's where I'll share again that very humble blog post I mentioned above.
You know, the third one that really should have been my first.
Looking back, and reading again for the first time since I wrote it, I really think it's the perfect read for any new blogger.
We all started ….at the beginning.
Blogging, Thoughts of a Newbie Blogger
Happy Blogging!!!
xoxo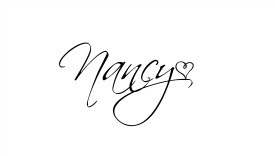 A few more references for you….