Don't sew? You don't have know how to make these no sew curtains with grommets!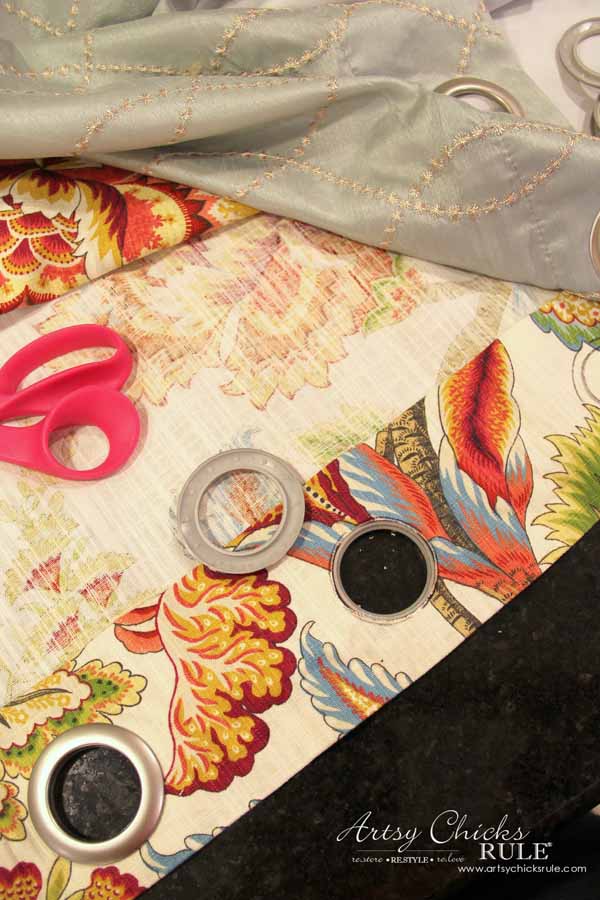 It's easy…really!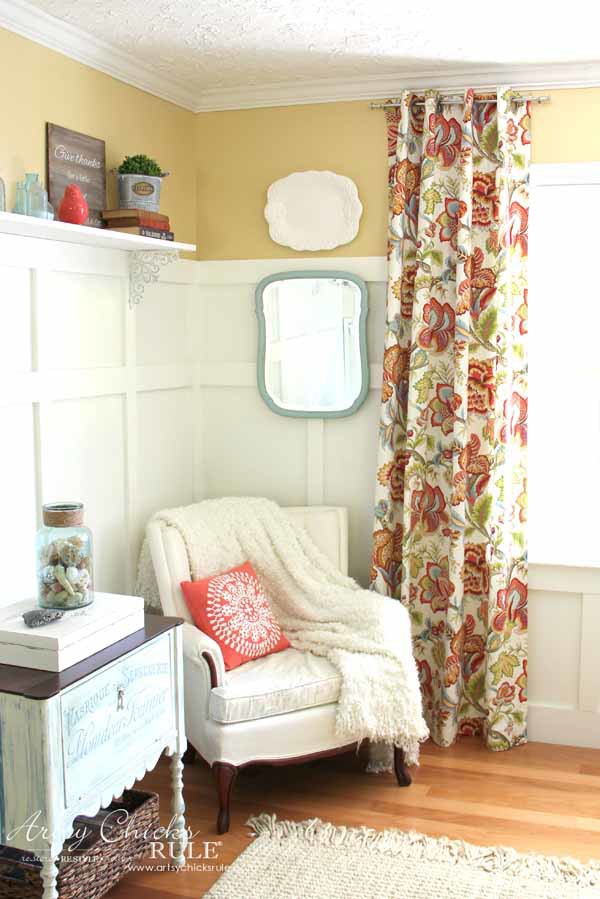 Today you'll learn how to make no sew curtains with grommets.
If you follow along on Instagram you have seen quite a few snippets of these already! ;)
I decided to share them for my "colorful" addition to the "Get Your DIY On" theme this month, which is >>> COLORFUL.
These are perfect for that. ;)
They are, very.
And I love it!
Whatcha think?
A good candidate for "colorful"?
Yea, I think so too!
I can NOT wait to get that wall painted Sea Salt. I think it's going to be a perfect backdrop for that fabric.
I feel as if the yellow competes with all that color in the fabric just a bit.
But soon it won't be.
Alright, so here are the supplies in case you want to make your own.
M A T E R I A L S  L I S T:
**I got my fabric at Hancock Fabrics but they are going out of business. The link I had for this originally no longer works.
I did find it at another online shop, which I've linked above.
I've made so many pairs of no sew curtains in the fab "no sew" way.
So I won't share the full "how to" on that here in this post but I will point you in the right direction.
For the "how-to" on "no sew", click here >>> "Easy, No Sew Curtain Panels".
Alright, let's learn how to make no sew curtains…
I start by making the side seams. (length-wise)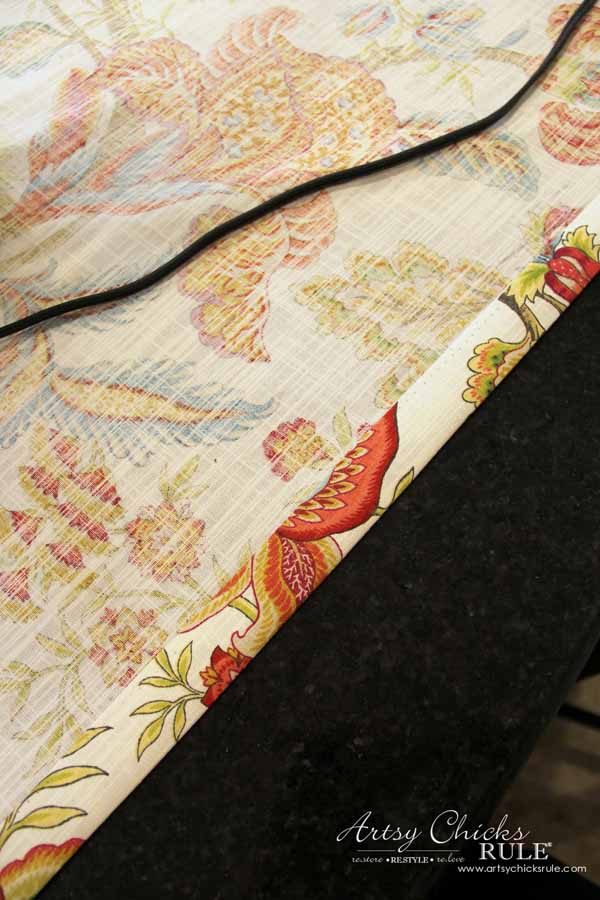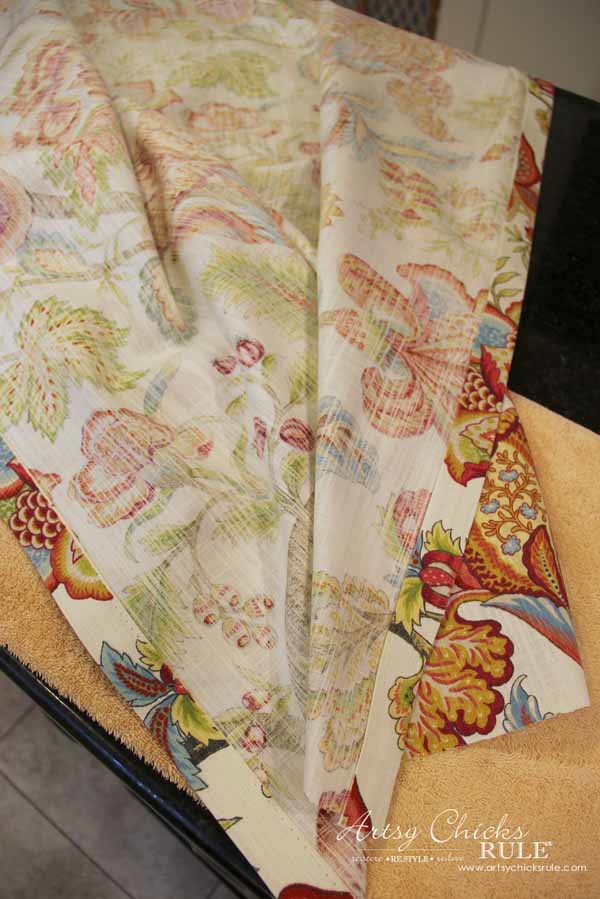 Then I do the bottom hem and finally, the top hem.
I will measure ahead of time so I know the exact length I want and then measure, measure, measure.
And then measure again.
Once I had the curtains completed I started on the grommets.
At this point, I can hang the curtains with rings/hooks or through a rod.
I decided to use grommets like the curtains I have up currently.
As a matter of fact, I used the old curtains as a guide.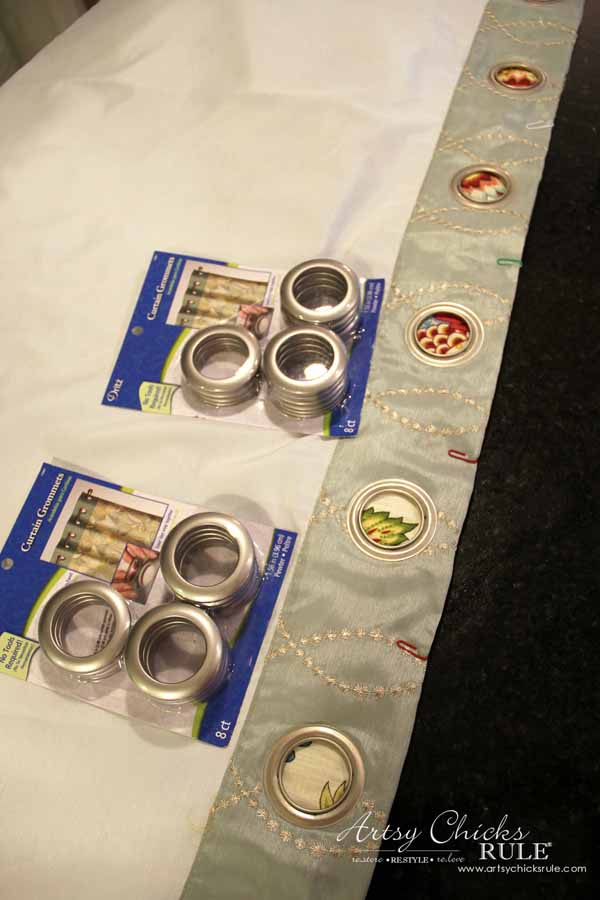 SIMPLE.
I love simple.
I paper clipped the curtains together so they'd stay put.
Then I drew a circle around each hole.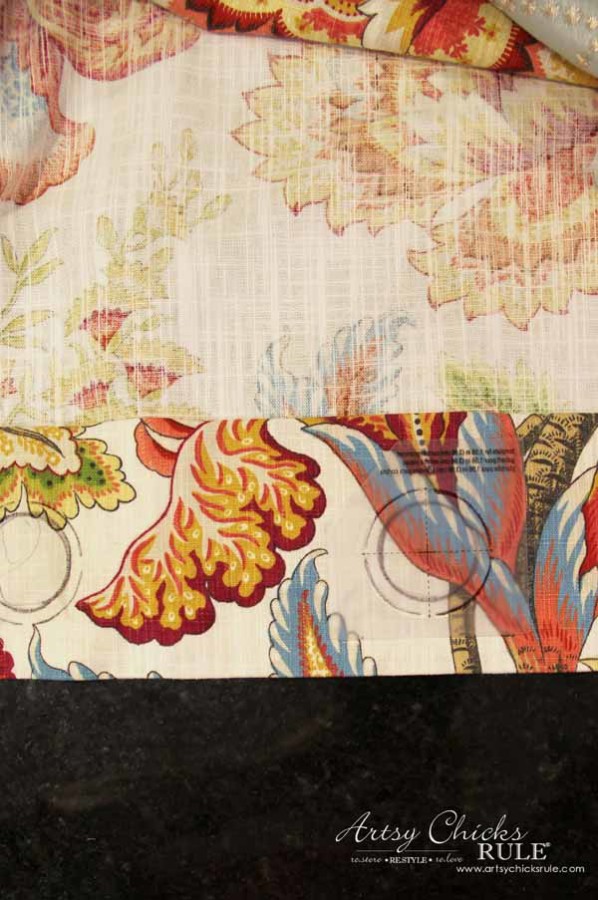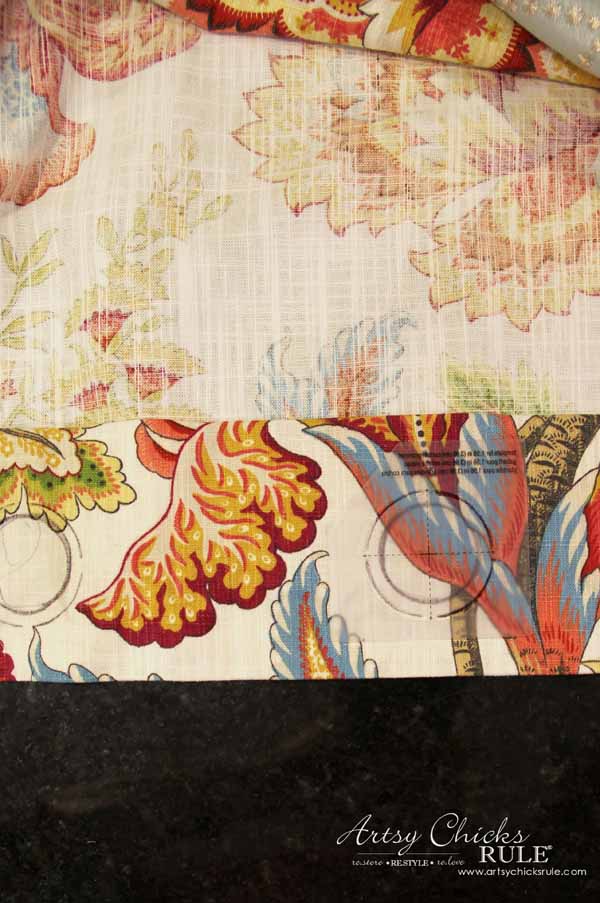 You can see the inner circle I drew above.
Then I used the guide that came with the grommets and created the cut line using the first circle as a guide.
Cut out the circle…. (that was a little scary, I have to be honest.)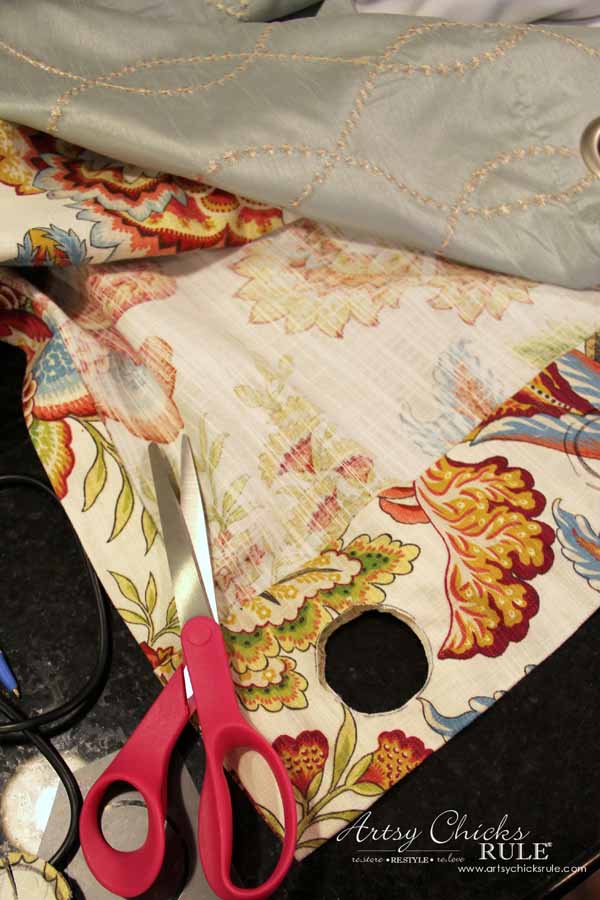 Then put the grommet on one side…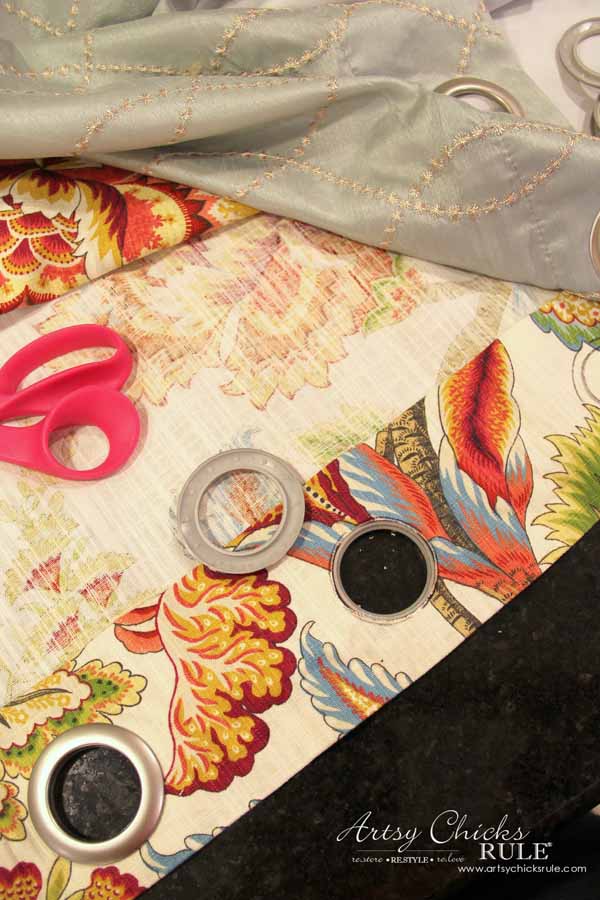 Then pop on the other side.
And that is all there is to it!
Ridiculously easy.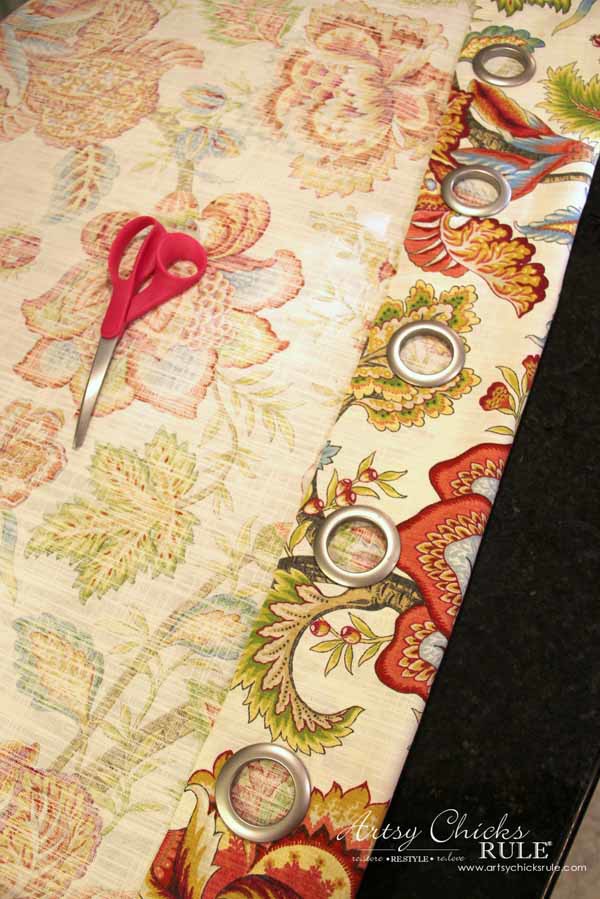 How awesome is that?
Love them.
And love the way they look…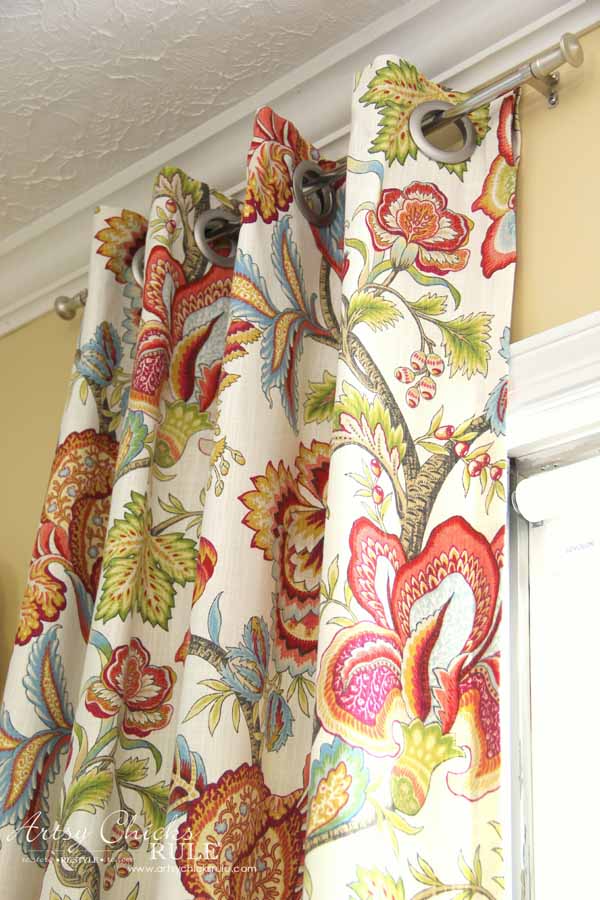 If you don't know how to sew, don't let that hold you back from making pretty curtains like these.
You can do it.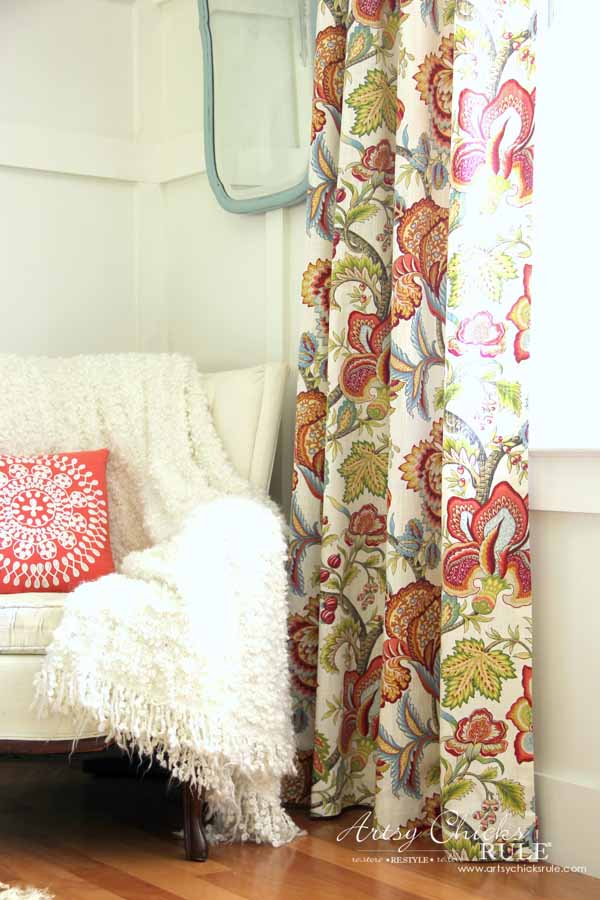 Then you can tell all your friends you know how to make no sew curtains…with grommets.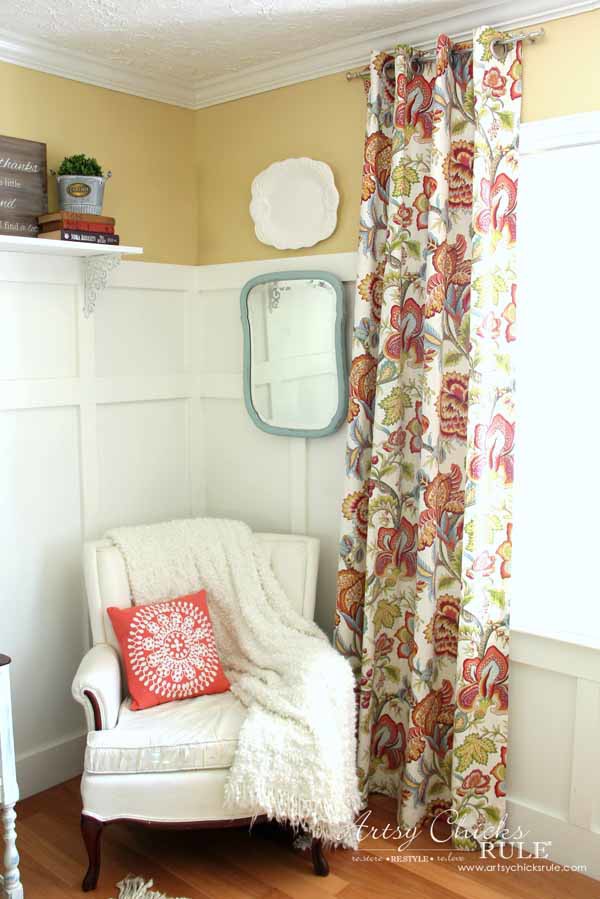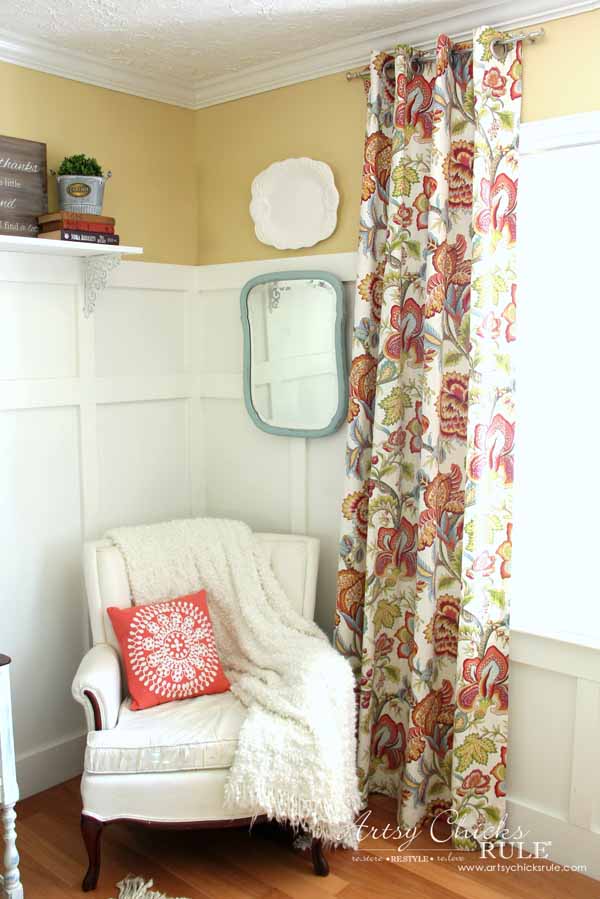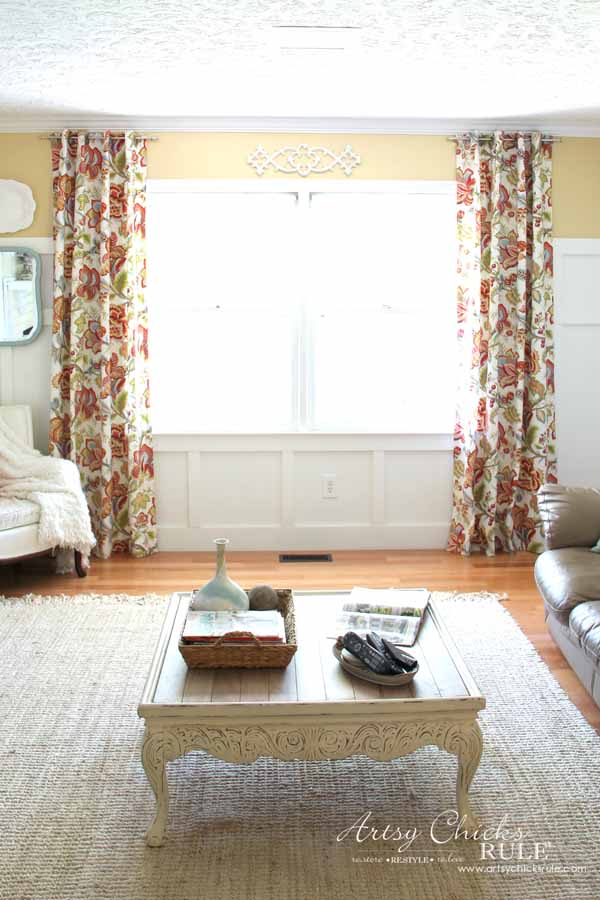 This fabric is so much fun.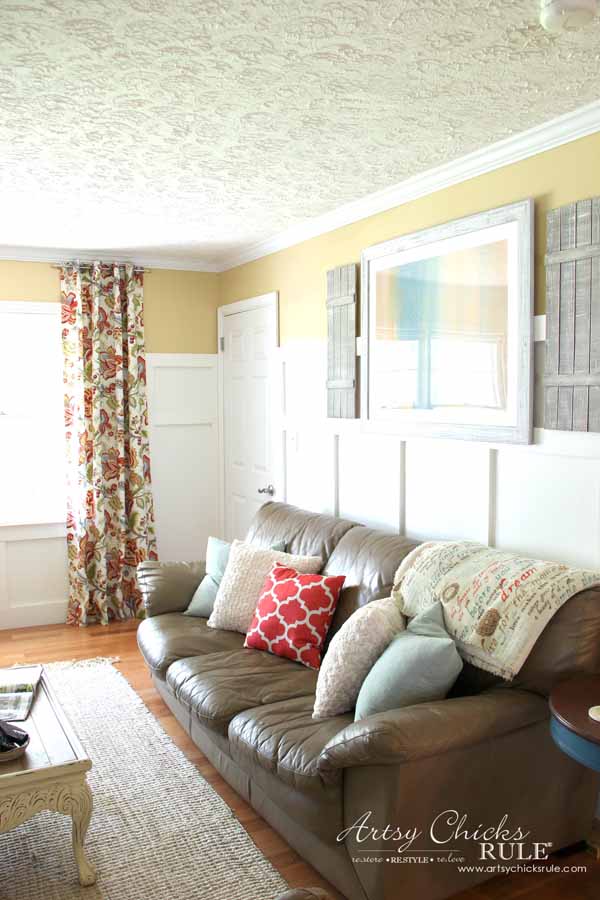 PIN this to save for later!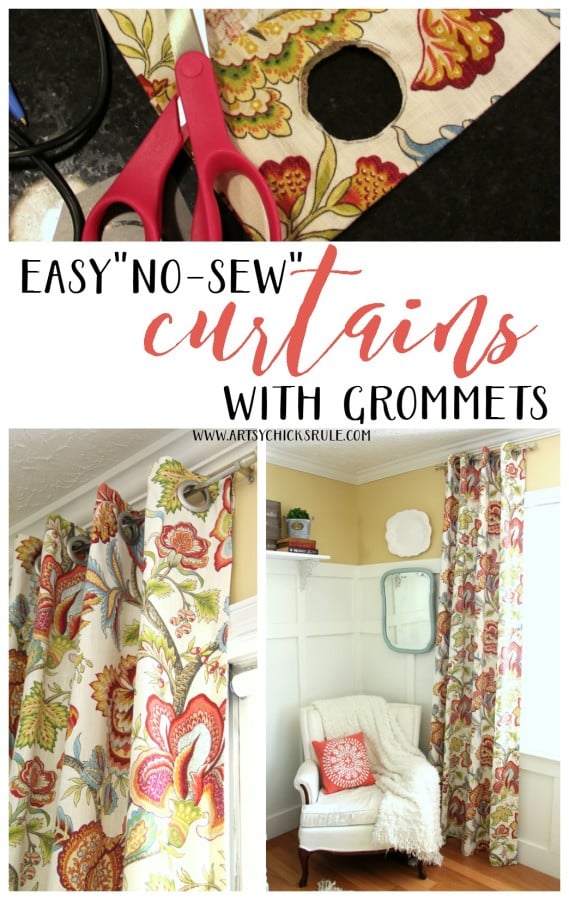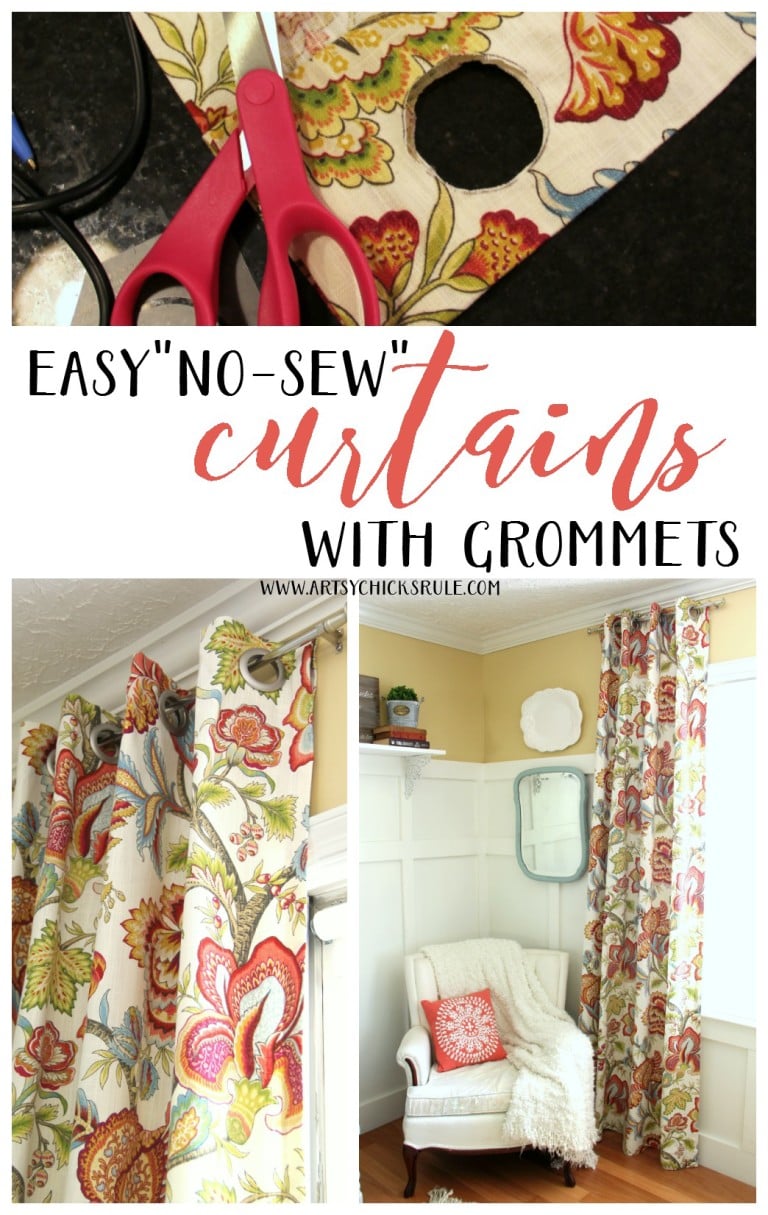 Okay, let's check out what kind of colorful goodness my friends came up with this month…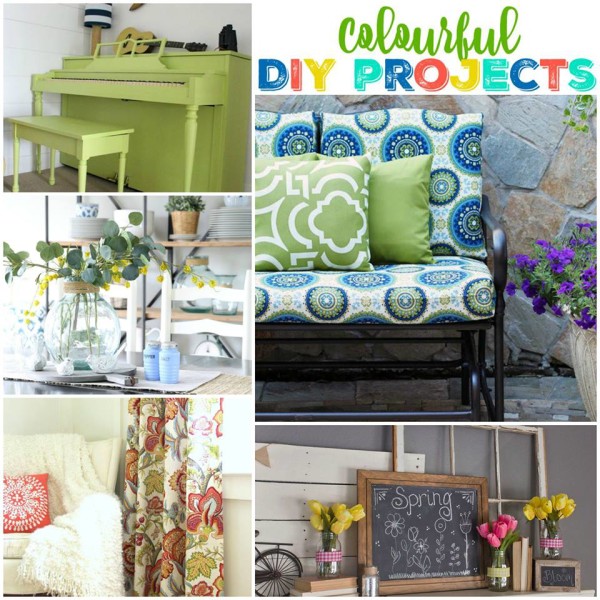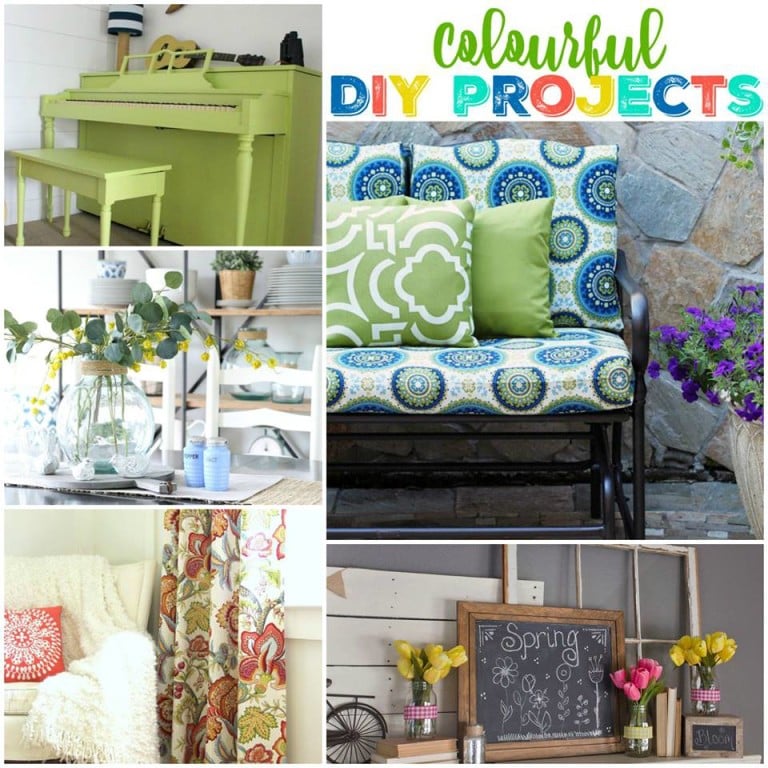 Clockwise from top left:
The Happy Housie – "Painted Piano Makeover"
Confessions of a Serial Do It Yourselfer – "Outdoor Glider Bench Makeover"
The Hankful House – "Tulip Spring Mantle"
Artsy Chicks Rule (me) – "How to Make No Sew Curtains with Grommets"
House by Hoff – "Vintage Pops of Blue in the Dining Room"
………………………………………………………………………………………………….
I'm working my way through the paints that I want to review for y'all.
Once I'm done, I'm going to do a post with my thoughts with the pros/cons of each paint I "test".
In the meantime, I'll be sharing the furniture makeovers I do with them.
Fun, fun, I love furniture makeovers best!
You might also like this post: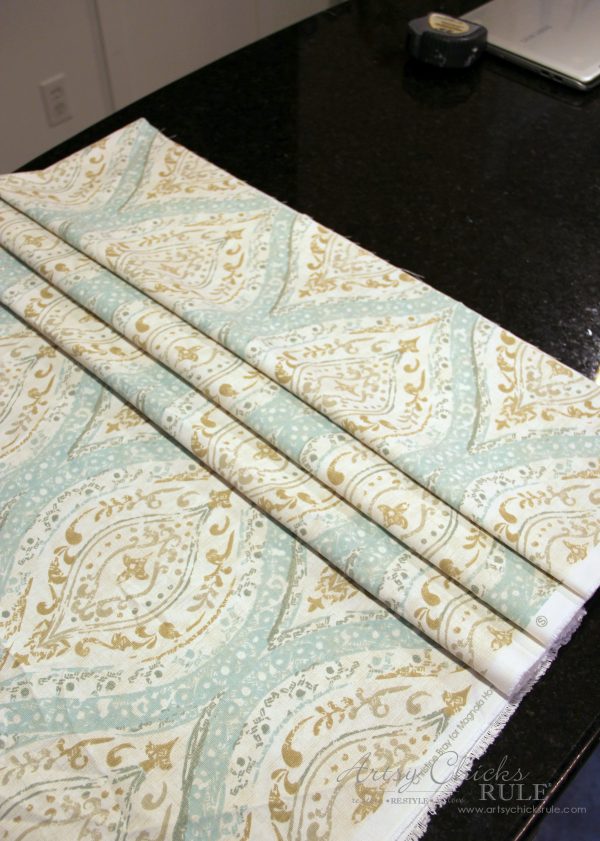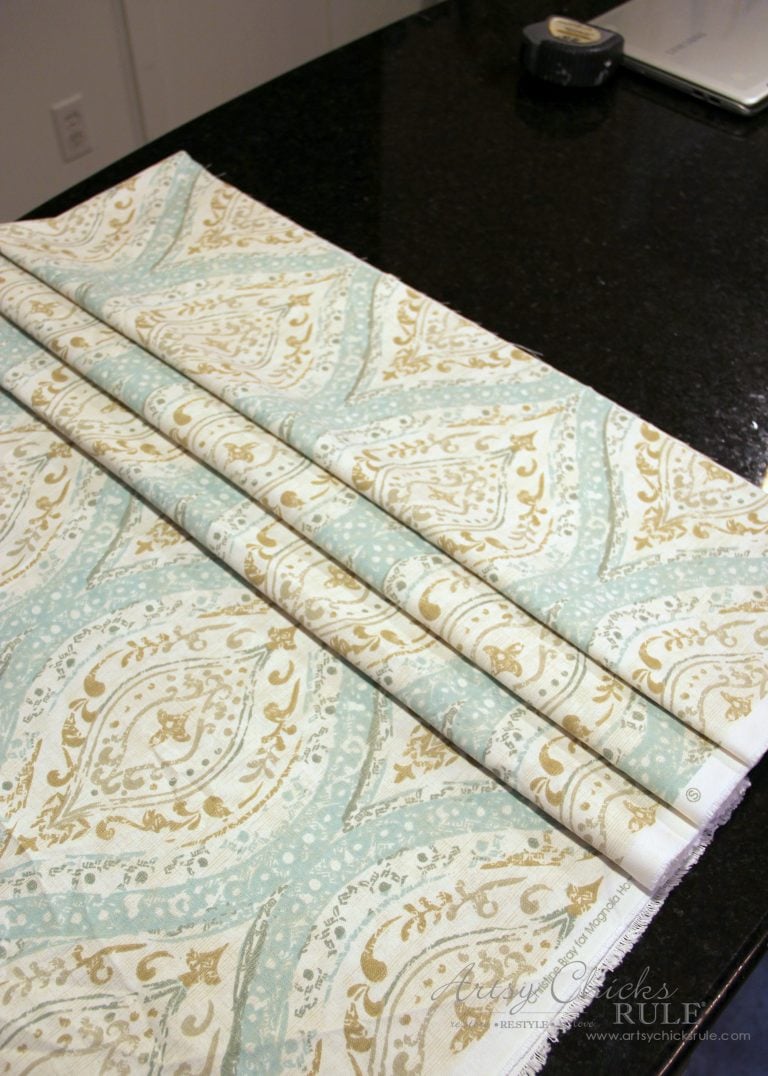 See it here >>> No Sew Faux Roman Shade
Hope you all have a wonderful weekend!
xo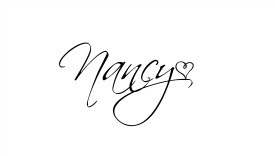 Follow Along Here!