As promised, I'm sharing a bit of the recent Homearama I visited near me.
I'm hoping you will enjoy being inspired by the beautiful design & decor. (like I was!)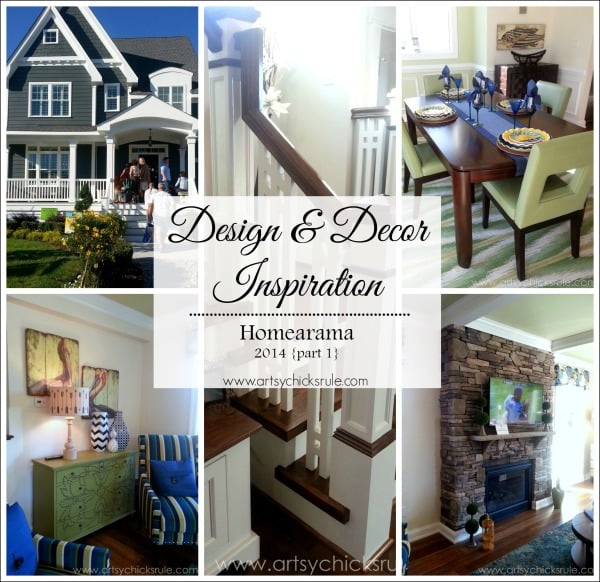 I already shared a photo or two of my favorite home and absolutely, no question about it, my favorite decor, over on Instagram.
If you follow me over there you might have seen it. :)
I took 195 photos!! I had no idea I had taken that many.
And I only took photos of the things I loved.
I guess I loved a lot.
I think I ended up with around 110 photos (after deleting doubles/bad photos/etc) that I want to share with you all.
Still WAY too many for one post so I will break them up into four over the next month or two.
AND…I'll be saving the "best" (my favorite) for last. :)
I hope you enjoy it "in photos" as much as I did in person!
(please keep in mind these were all taken with my cell phone camera so they aren't the best quality)
………………………………………………………………………….
I adore this style home.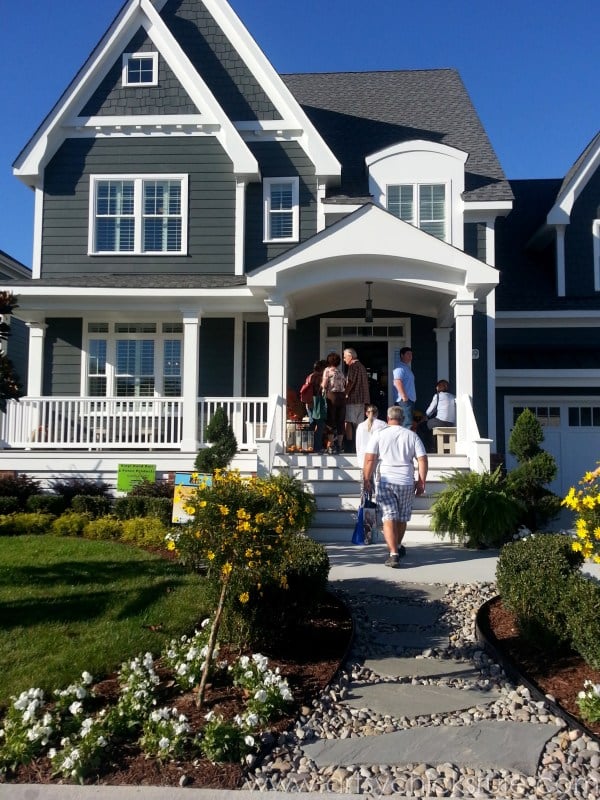 Those wide front porch steps. Sigh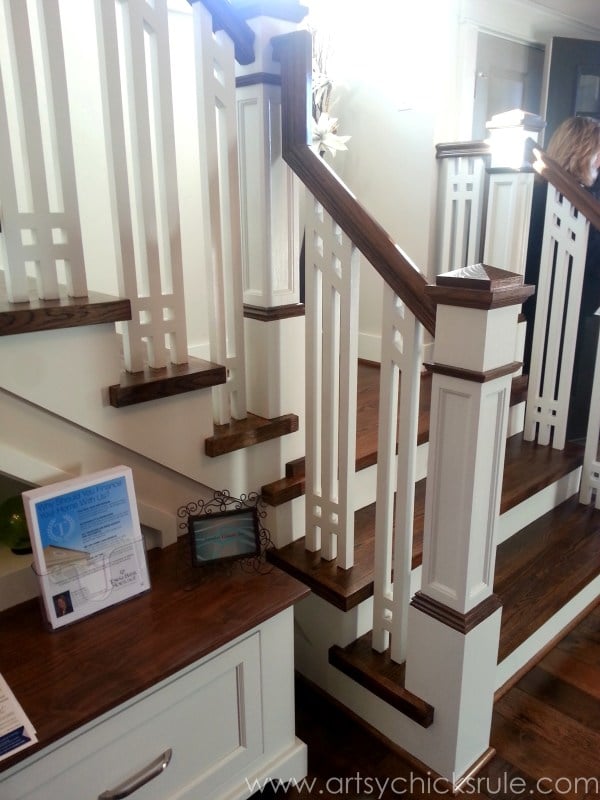 The contrasting dark wood with white trim.
The railings….the "bench".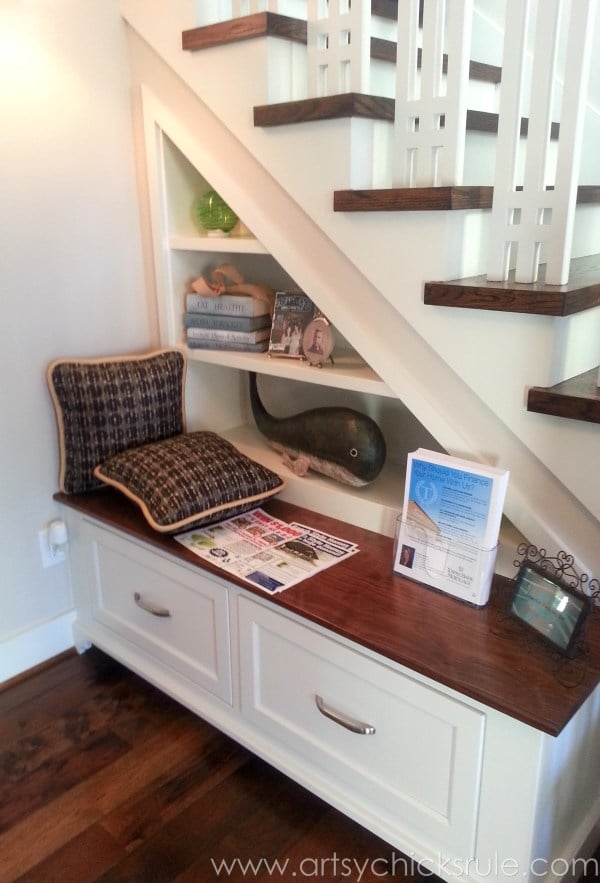 Adorable little metal cart…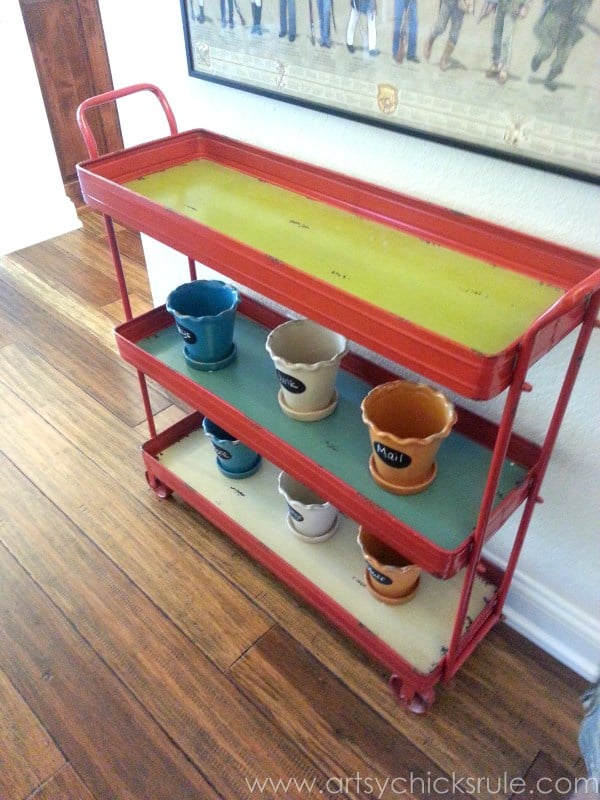 I loved this headboard.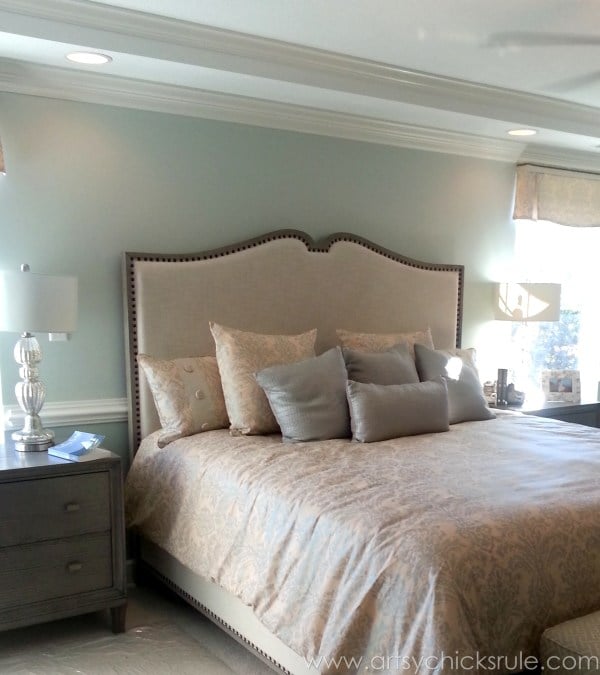 This "sitting" area….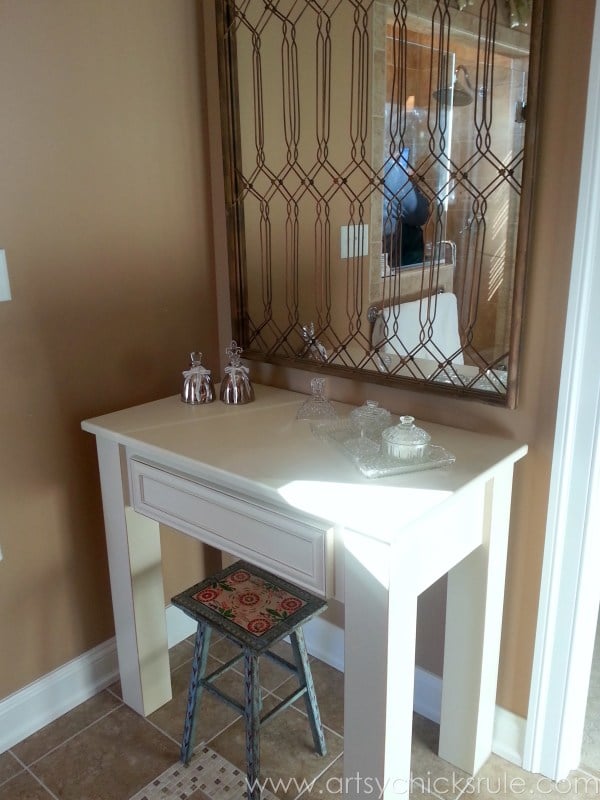 The tub….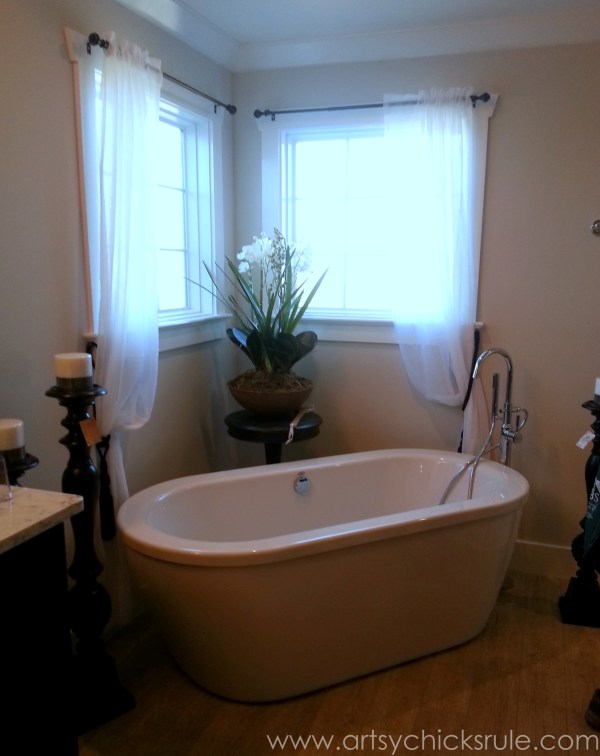 Not what I would probably put in but I thought it was unique!
The ceramic "wood" floor was cool though.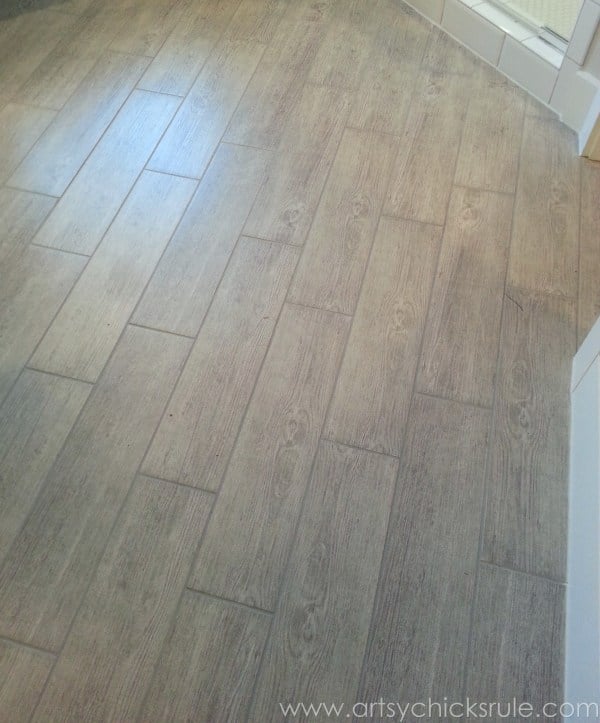 I'm always a sucker for an open kitchen/family area…..and coffered ceilings.
(looks like someone made themselves right at home over there…they did have the game on, can't blame him!)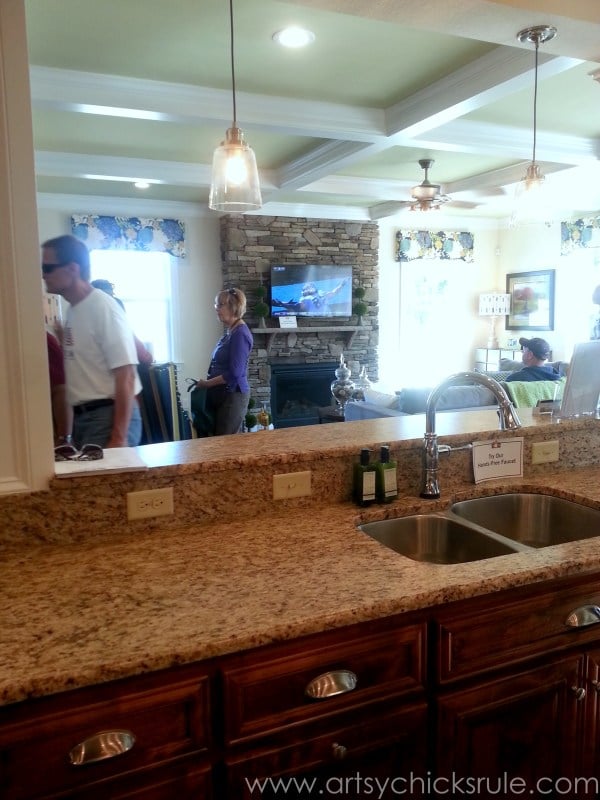 And stone fireplaces….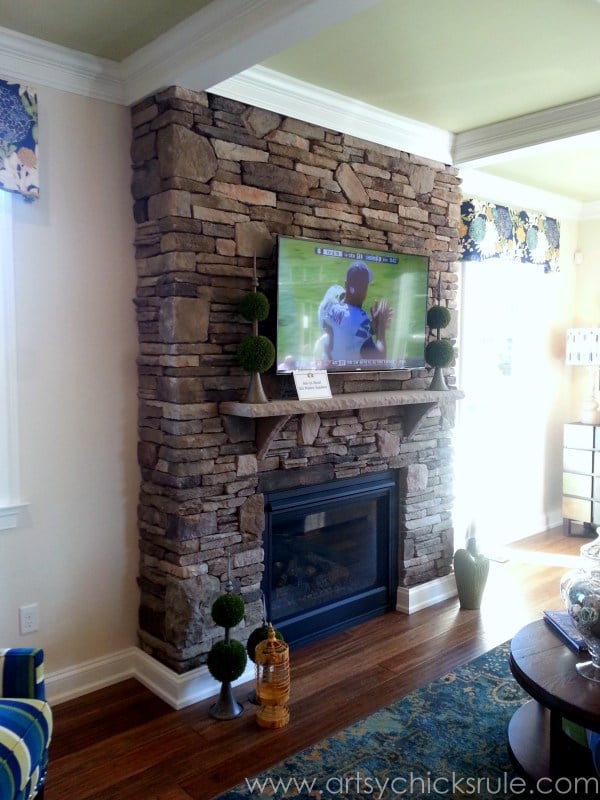 Great artwork…and dresser.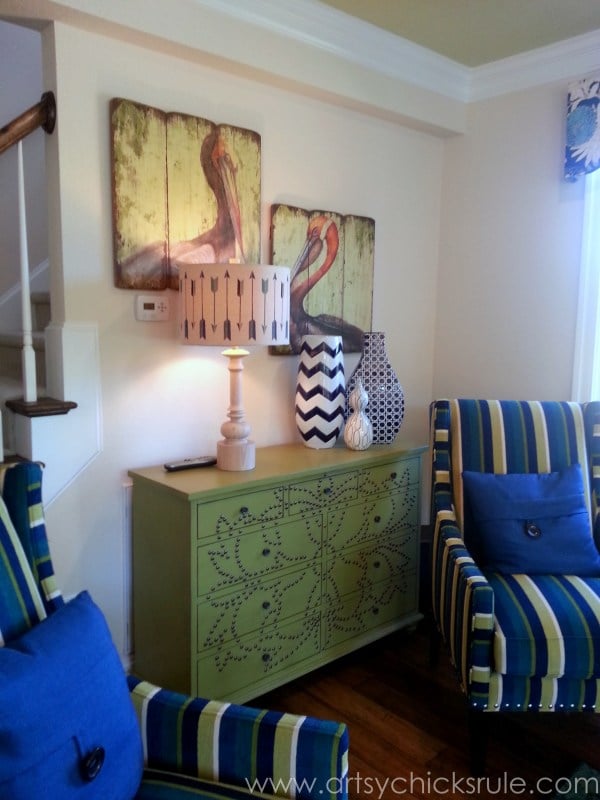 Bad photo…but I LOVE this rug so much had to share anyway.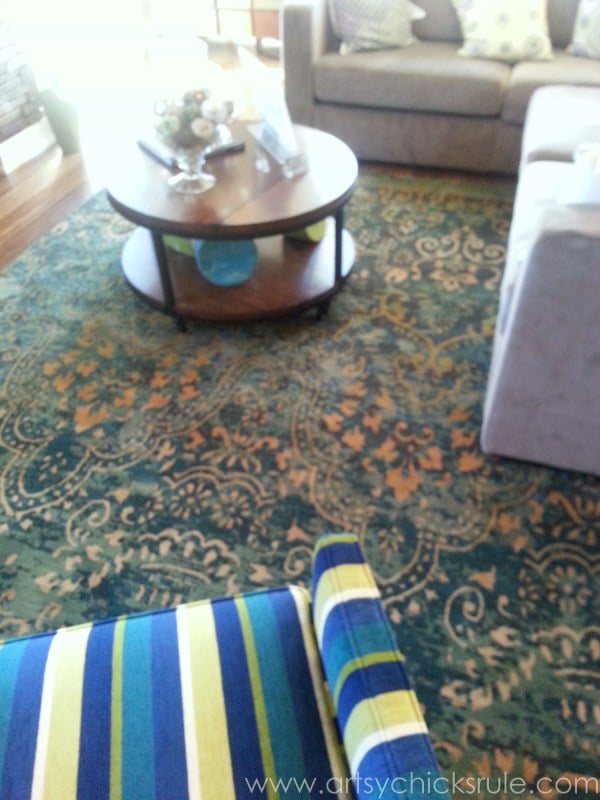 Cool hole-y chairs…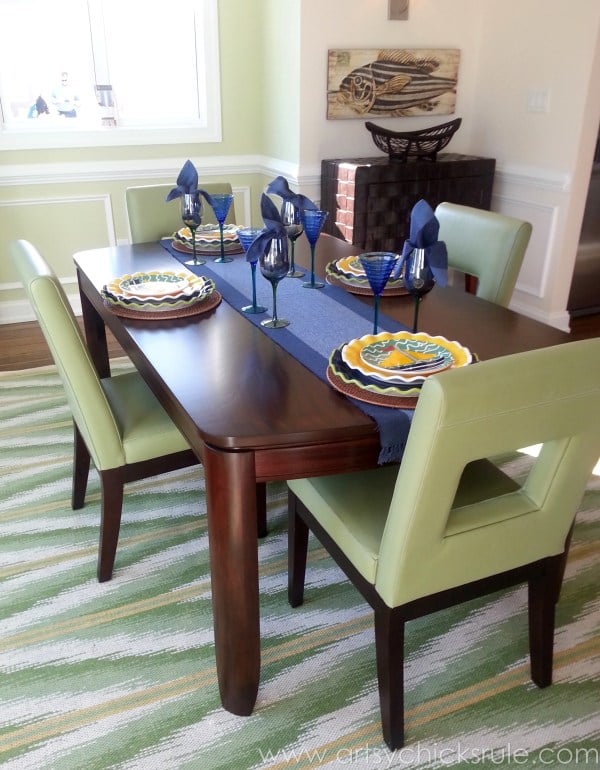 A swing on the back screened porch…..yes.
(and yes, I did try it out…had to! ;) )
Don't you love how it looks like I had the back porch all to myself??
I didn't.
It was a busy show and I was surrounded.
I was strategic in my photo taking….when I could be.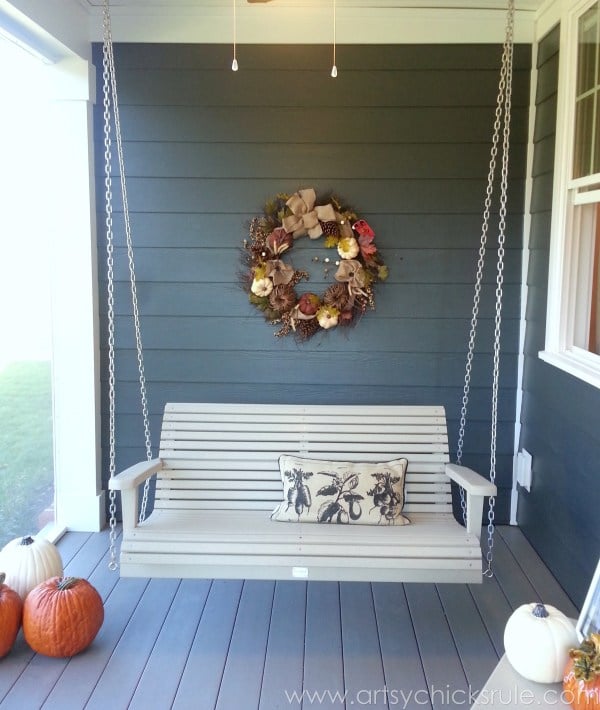 Barn doors on the laundry….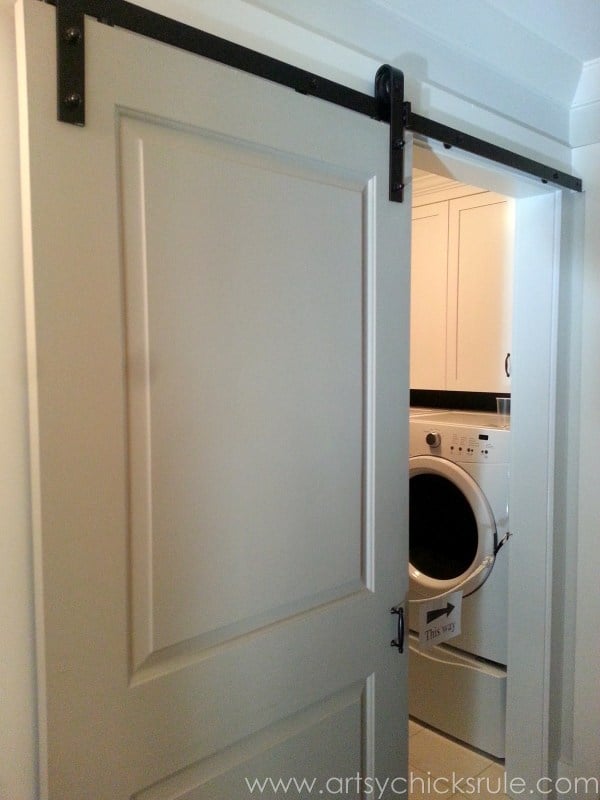 The stone on the exterior of this home was just beautiful.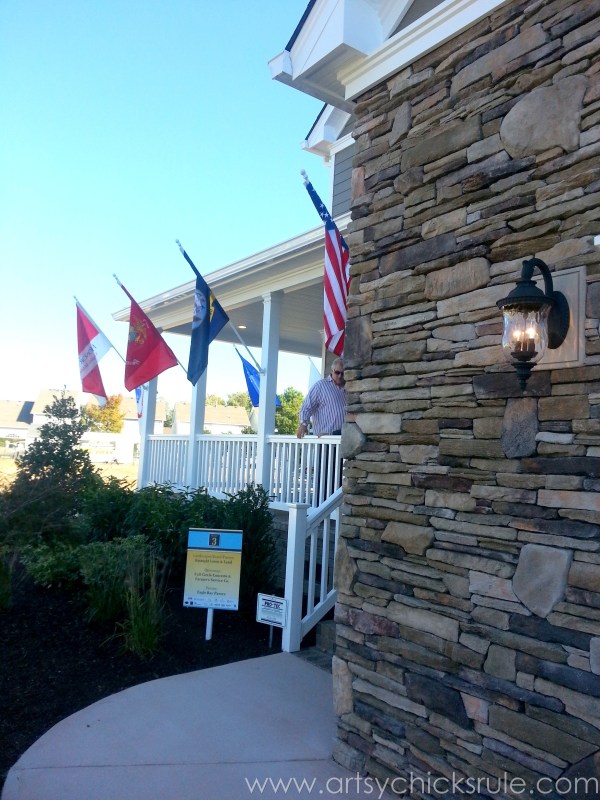 The porch is nice too….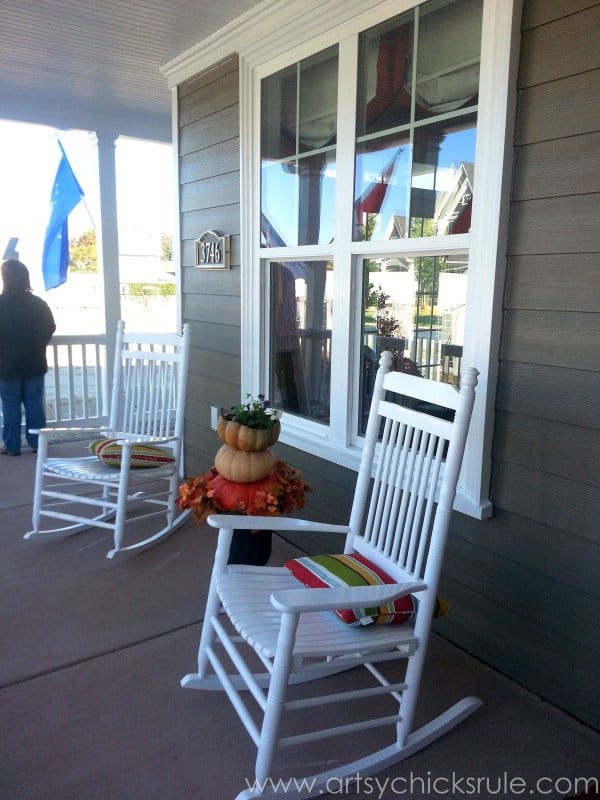 LOVE these stairs. The trim, the stain…all of it.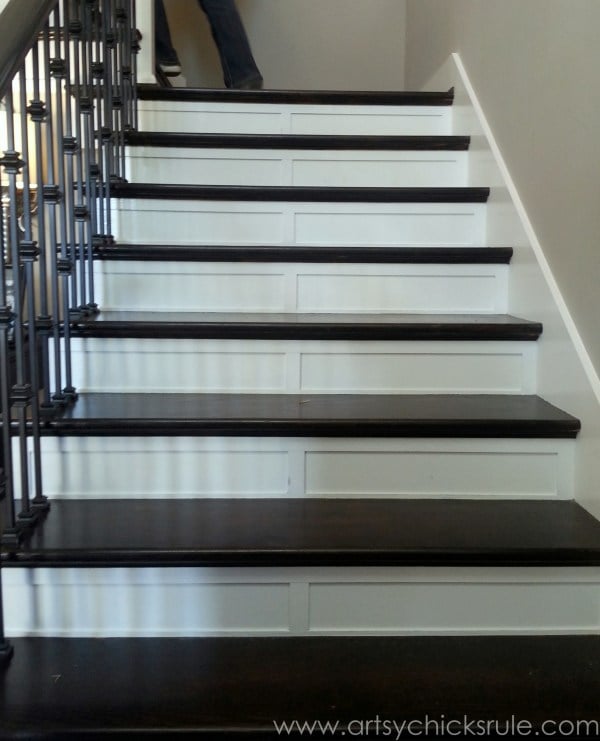 Fabulous wall…..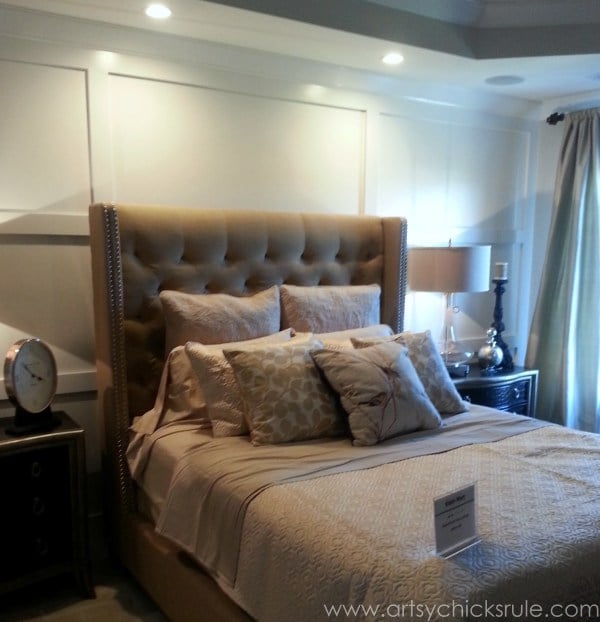 Pretty tile work….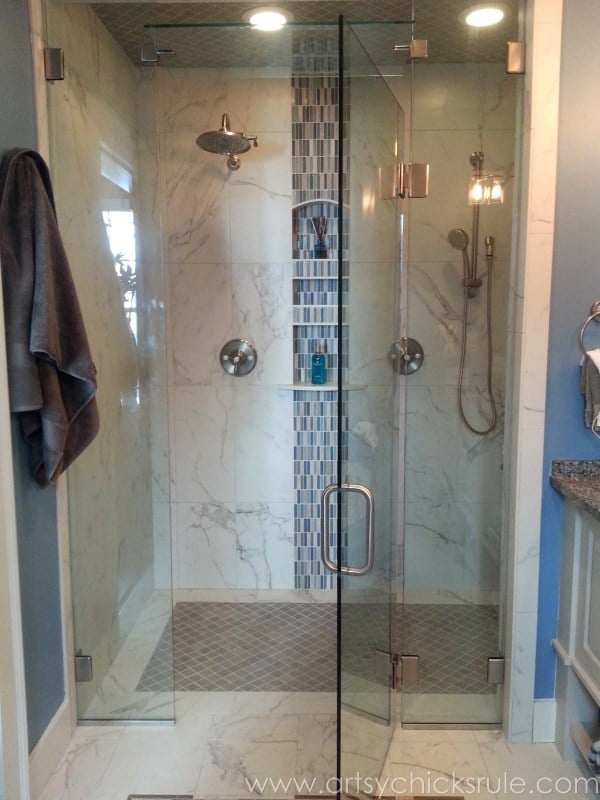 More gorgeous stone ….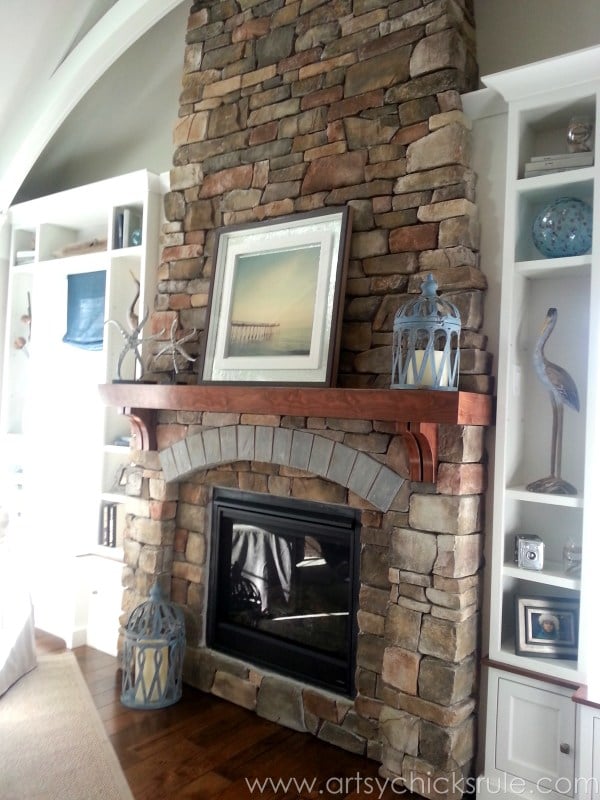 Upstairs "man" cave….with a very cool use for old vinyl records.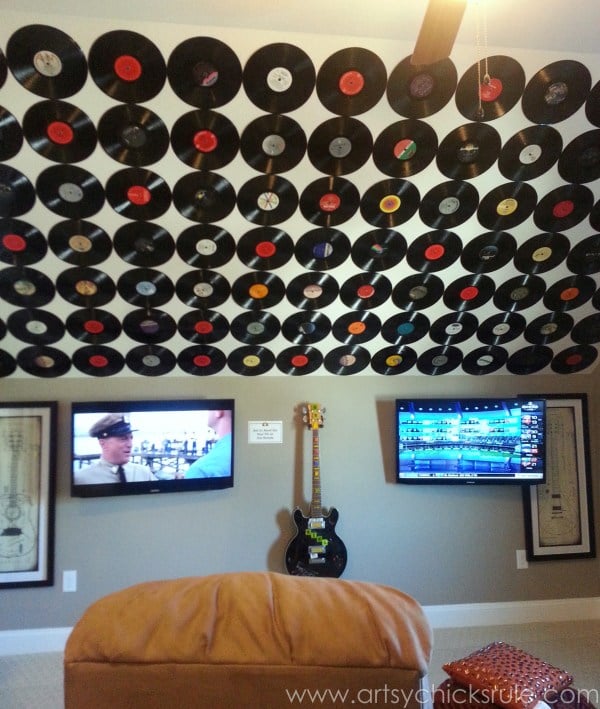 …and on the other wall is this "bar" area.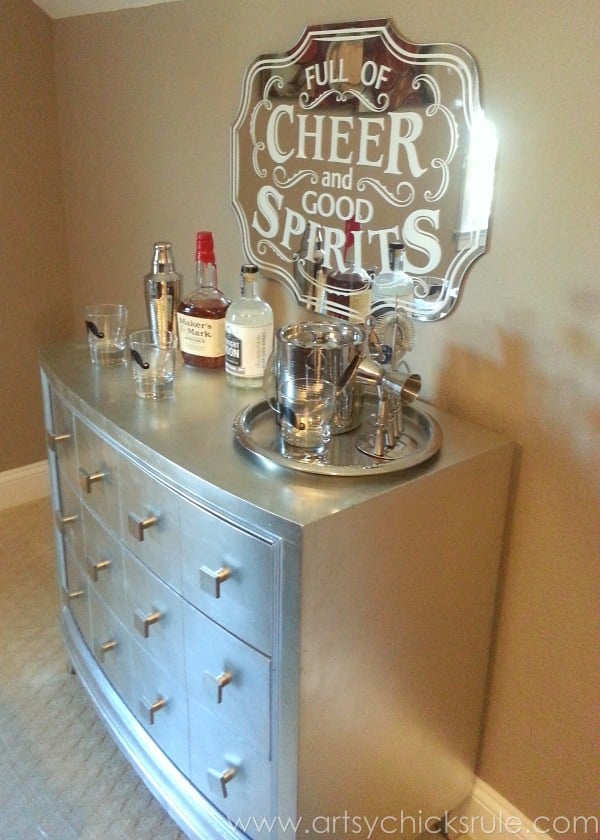 And as you exit the mudroom downstairs….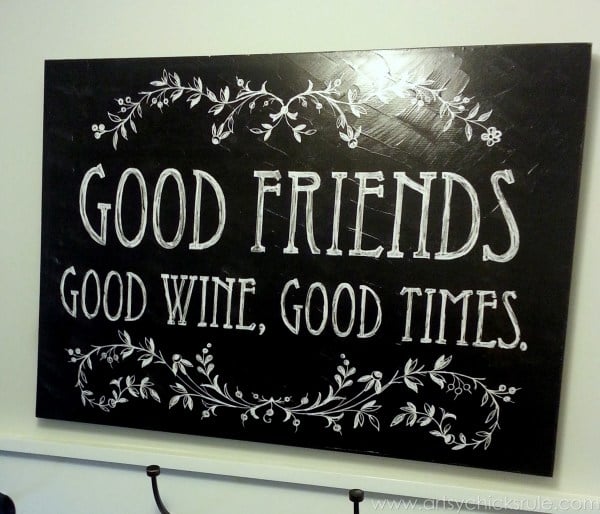 Love that.
Hope you enjoyed the pictures and found some decor inspiration in them.
I just love all the mix of elements…. stone, brick, wood, metal.
So nice to see those along with the other design elements such as coffered ceilings, craftsman style woodwork, heaving moldings etc.
I think I may have gotten rooms/decor in the wrong "houses" but when you have almost 200 photos it's impossible to keep straight. ;)
It's all just pretty pictures and inspiration anyway, right?
I'll be back later this week with something fun I painted!
Hint: it has graphics on it and my inspiration for it came from something else I painted on the blog. ;)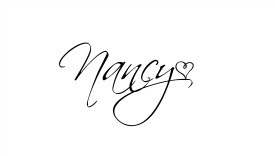 Be sure to follow me on Instagram and Facebook if you don't already!
I always post projects and things I'm working on
long before it hits the blog…..
….plus lots of fun random daily things too. :)

Follow Along Here!