I received the beginner's course for free. However, I LOVE calligraphy and jumped at the chance to learn and tell all about it!
So happy to be sharing this beautiful art with you all. :)
Hey y'all!
Have you ever wanted to learn how to do calligraphy?? I have!
I love calligraphy and actually dabbled a bit in it many (many, many ;) ) years ago. :)
I didn't stick with it and moved on to other creative things…but I always adored it.
Fast forward to now and with all my sign making, I'm wanting to really learn how to do this.
I truly think anyone can do this. It just takes practice (and yes, sometimes quite a bit of it!).
Well, I'm here to tell you, there is a course out there that will make it so much easier to learn.
A met a wonderful calligraphy artist a couple years ago at Haven, a blogger's conference.
She has created the most fabulous online course (and courses, actually). She recently reached out to me and asked if I'd share about her wonderful teachings.
I said absolutely, I would love to.
Here are the courses : Manayunk Calligraphy Courses
If you love calligraphy too and are interested in learning this art, I highly recommend her classes.
She sent me the beginner's course and I am well on my way to making pretty things!
I love how she walks through each step with you, giving tips along the way.
Instead of just showing a photo of the letter, she actually writes it with you, over and over.
No need to rewind and play it again (although you can!) because she is "right there with you" doing it also.
The courses are super affordable too.
AND you will have lifetime access to the course!! Even better. :)
That way, you can practice with your very own personal instructor until your heart's content.
Everything comes so nicely packaged too.
Love that….
Everything you need to get started….
I've been practicing. :)
I can't wait to get this under my belt and begin creating my very own graphics with my very own lettering.
How fun will that be?
I'm excited and hope you are too!
I love sharing great new finds with you all and I truly think this is one. :)
You can sign up right here >>> Manayunk Calligraphy Courses
Let me know if you decide to take the course. I'd love to keep up with your progress….and the pretty things you'll be making!!
Happy Friday Friends!!
Hope you enjoy your weekend. :)
xoxo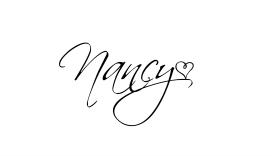 Follow Along Here!
Related affiliate links you may like: