Hi Friends!!
I am deviating a bit from the regular room makeover, painted furniture and DIY today.
Today I'm going to talk a bit about blogging.
It's been a little over 3 years since I started blogging.
I will be the first to tell you, I had NO clue what I was doing!
As a matter of fact, I bought my domain but didn't get the nerve to start writing until many months later.
I literally had to just "jump in". So I did…finally, clueless and all!
I had previously had an online business so knew a little bit about website design but knew nothing of writing a blog.
And the website design I "knew" came from an online program that basically did a bunch for me without me needing to know the "how-to's".
Not much help on this ole blogging journey.
Anyway, I decided to start out with a blog hosted by Blogger.
That was pretty simple and straightforward (mostly) but I didn't have that much control over my site.
I realized pretty quickly that I needed to have a self hosted site.
BUT…how in the world? It all seemed so confusing.
And who knew there was this much to blogging? I surely did not.
I thought….I just want to write about fun things and share pretty pictures!
Haha…well, yes, but there's so much more to it than that. ;)
So I learned as I went. 
I spent many hours learning. (and still do, it's an ongoing journey, I have found)
Google was my very best friend, y'all.
I mean really, I like to paint with pretty colors NOT mess with code and techy stuff. Yucko.
But unless I had/have hundreds of dollars to throw at a tech guru, then it's all me.
I had to learn, so I did.
There is a sense of accomplishment that goes with this though.
The feeling of knowing that you created something all your own.
You created it, own it, nurture it and learn how to keep it up and going strong.
Sounds corny but it's true.
Along this learning journey I met a bunch of blogger friends who were much wiser than me.
Those who had learned a few things (or 5o) already.
I learned (and continue to learn) much from them.
One of them is Lesley Clavijo.
Do you remember my old site design?
For those of you who may have been around awhile, I recently (last year) had my site completely redesigned.
Well, my friend Lesley is the one who did it for me and helped me through the process.
She is a tech guru and was so very helpful with all of my questions then and even since then.
And she's a super sweetheart too! I had the privilege of meeting her at a blogger's conference this past summer.
I still run the show from behind the scenes, day in and day out, so I need to know my stuff!
And she has helped me tremendously with that.
Well now she can help y'all too.
She has written a brand new "techy" ebook!
So much wonderful information all in one place, at last!
"What the Tech" by Lesley Clavijo 
OH how I'd loved to have had the opportunity to have such a book when I started.
As a matter of fact, there are many helpful ebooks out there these days for those interested in starting a blog.
I've even written a ->>"How to Start a Blog" page with a bunch of other helpful information too for anyone interested.
So, if you've ever considered starting a blog of your own, or even if you've already have one, I highly recommend Lesley's brand new ebook.
Any information that will help you along your path is worth it's weight in gold, trust me on that.
Lesley is offering 3 packages with her new ebook — Basic, Advance and Master — more details on each —>>> here.
BUT that's not all you guys!!
Lesley is giving away one MASTER  PACKAGE to one of my lucky readers. 
That is a $75 dollar value! Yay! :) 
Enter here and GOOD LUCK friends!!
xo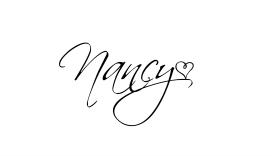 Follow Along Here!
Related affiliate links you may like: