This is a sponsored post written by me on behalf of Pavilion Gift. All opinions and thoughts expressed are 100% my own.
Are y'all done with shopping yet?
No, me either! I have done a bit though.
I love those years that I'm ahead. It doesn't happen often but when it does, it's just wonderful!
There are those on my list that stump me though. I just don't know what to get them year after year.
Do you have anyone on your list like that?
Or maybe those that you want to get a very special, more personalized gift for?
Well, then I may have a solution for you.
I was contacted by a wonderful company called Pavilion Gift just recently.
They asked me if I'd like to share a bit about their company and some of their gift and decor ideas.
I'm picky about what I share here on the blog but I took a look around their site, saw all of the many gift items and said yes!
They carry some of the most unique and perfect gifts for those hard to buy for….or those special people on your list.
And when I come across great finds, I like to pass them along to all of you.
A little about Pavilion Gift….
…. they create desirable, high-quality, innovative, and thoughtful gifts for every occasion.
…. they offer over 4,500 unique gift items.
…. Pavilion's office and distribution center is located in Bergen, NY just outside of Rochester.
…. Their creative team of professionals develop ideas, design unique gift items, create elegant packaging, and prepare them to be shared with people around the world.
I've gathered a few of my own picks for you below but first let me share a couple of these they were kind enough to send me….
I just love this cute beach sign.
It's perfect for my home. They also have one that says "lake" and "camp".
And how about this lighted NOEL sign?
LED Noel Sign
So pretty. I'm loving it here.
Love how it lights up!
Teachers….I remember when my kids were little I was always searching for something unique to give them.

Teacher Tea Light Candle Holder
I thought the simple birthstone bracelet and necklace was a nice choice too….
Swarovski Elements Birthstone Necklace
Swarovski Elements Birthstone Bracelet
This bracelet….I love it!
Swarovski Elements Crystal Bangle
A flowered fragrance diffuser….. (they have them for Mother, Grandmother, Nana, Sister, Godmother & Daughter)
Personalized Fragrance Diffuser
This would be great to serve your special drink at Christmas…..
I love this rugged canvas tote…
This laser cut bag is so pretty (it also comes in tan and pink)
And of course, more Christmas decor…..
So much to choose from but here are a few more of my picks……
Pavilion Gift also has another division (ladies accessories-sandals, boots, scarves, jewelry, bags and more) called H2Z.
You can see even more gift ideas there. :)
I hope these will help you with your gift giving this year! This is just a small sampling of what they offer.
They have so many gift items to choose from.
Just the thing you need sometimes. A special thoughtful gift for that loved one….or that one that's hard to buy for! ;)
Oh, and they have a mega sale going on until Dec 4th, so hop on over for even bigger savings.
I'll be back later this week with some FLOCKING! I bought a thrift store Christmas tree and decided to flock it.
Then I decided to flock some wreaths….and then some greenery….and even branches from my real tree to use around the house!
Nothing is safe, I tell ya. I love that stuff. :)
I'll be sharing what I used and how I did it so be sure to check back later this week.
PLUS, I'll also be sharing a totally new Christmas DIY on Sunday.
See you then!
Have a great rest of your week,
xo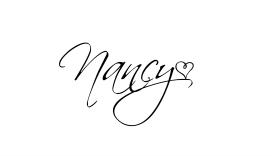 Follow along! –> Instagram ~ Facebook ~ Pinterest ~ Bloglovin
Follow Along Here!
Related affiliate links you may like: