Good morning friends!
I was asked by the lovely folks over at Porch to tell a bit about myself…and my blog.
Have you heard of Porch?
Porch is a home network where you can get connected with professionals, browse hundreds of projects and get advice on all things home related.
They also have a partnership with Lowe's. You can find Porch in all 1500 Lowe's stores across the country!
You may have already seen them.
For the "on the front porch" interview, I was asked 16 fun & quirky questions and am sharing a few of the answers here.
You'll have to hop over to Porch to read the rest! :)
…………………………………………………………………………………………………….
If your life were a song, what would it be? 
"Don't Worry, Be Happy"
That's how I try to live my life. I try not to worry about the small stuff and I always try to be happy and live in the "now".
Be "present"…not in the future and not in the past….present. That's most important.
Pinterest or Facebook? 
Although I love Pinterest for all of the many inspiring and beautiful photos, projects, etc.
Of the two, I'd have to say Facebook. Facebook allows interaction with readers and like minded folks that I truly enjoy.
(although not listed, Instagram is my all time favorite)
If your walls could only be painted one color for the rest of your life, what would they be and why?
A very soft off white shade because then my color palette is never limited.
I can create any kind of decor around those walls.
What are you exceptionally good at? (Permission to brag)
I have been a creative (and do it yourself-er) my entire life.
Since as far back as I can remember, I've been coming up with "fixes" and solutions for all kinds of things.
I also love to paint (anything!), do pencil drawings and create fun new things.
That's also how my blog name came about. Being the creative, artsy girl I am, my husband has always called me his "artsy chick".
So when I decided to write a blog…he said "why not call it "artsy chicks rule". So I did. :)
What's the weirdest thing you've collected?
Hmm, not really weird but I used to collect tiny tea sets (small plate, 2 cups and a pitcher)
I haven't seen any in awhile but I used to come across all sorts of decorative sets.
I had fun displaying them in my home….many years ago!
Show us your best project for a DIY beginner!
This would actually be one I just completed. I totally transformed and repurposed a few thrifty items into something totally new and different.
A jewelry tray!
Very easy and shows how basic things can be made into something fabulous.
What's a home trend you hope doesn't exist in 100 years?
How about trends, in general.
I hope that people will learn to better find their own styles instead of hopping on whatever trend is in fashion. (I've been guilty!)
Instead, create your home and surroundings using things you love, not what "the current trend" says you should love.
Favorite words to live by?
One of my favorites…. Be Silly, Be Honest, Be Kind by Ralph Waldo Emerson.
That pretty much covers it.
Here are the rest of the questions they asked me:
What's your DIY weapon of choice?
What are 3 words to describe your blog?
Tell us about a time when you had a DIY fail (we've all had them!) 
Words of wisdom for someone remodeling on a budget?
How did you become interested in blogging?
Strangest decoration in your house?
Hardest part about blogging?
Best part about blogging?
……………………………………………………………………………………………………..
I hope you enjoyed reading a bit about me…and the blog. :)
Be sure to visit Porch to see answers to the rest of the questions!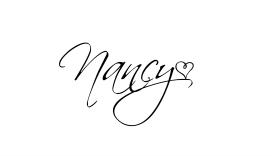 Follow along here! –> Instagram ~ Facebook ~ Pinterest
Follow Along Here!
Related affiliate links you may like: