I have a fun and exciting announcement for you guys today.
I have been talking about it for….forever! It's been at least 2 years since I first considered it.
What, you ask?
Starting another blog. A FOOD blog.
You may have already noticed that "Foodie Blog" tab in the menu of my new blog design here.
Or maybe the box to the right in the side bar.
That would be my brand new food blog. :)
And of course it's called Foodie "Chicks Rule" …because they do, right?! Those "artsy" ones do too, I hear. ;)
Why in the world did it take me 2 years?
Because I was fairly new (and oh so naive) to blogging when I considered creating an entirely different blog for food only.
I quickly realized it wasn't happening. One blog is enough to keep you busy 24-7.
And I do mean that. Twenty Four Seven.
It's a job I love, but one that requires more time than I ever could have imagined.
Still, I wouldn't trade it for anything.
I even started sharing a few of my recipes here on Artsy Chicks Rule. But it just didn't feel right to me.
This blog is DIY, design, crafty things, thrifty things, makeovers, paint, paint and more paint…not food.
I really wanted to keep that separate so I stopped sharing recipes here and waited…and planned.
And so the food blog….well, it just took a little longer to get off the ground.
But it is now!!! Off the ground and running.
Or walking anyway. ;) It's slow going but is growing a tiny bit day by day.
I am very much reminded of this post I wrote when I first started blogging here at Artsy Chicks Rule.
"Blogging, Thoughts of a Newbie Blogger"
I am there again. At the beginning.
And that's okay. I'm excited to begin this new journey with you all.
I love to cook and I love to create new recipes so it will be a fun challenge!
I am adding new recipes every week. I have so many to share it will take me a year to just get through those, I think!
I actually launched this new blog in early March but wanted to get a few recipes "under my belt" before I shared it with you guys here.
Not much to look at if there are no recipes, right?
So…why am I sharing this here on my DIY & design blog?
Because I love you guys!! And I'd bet you love (and need) to eat, right? ;)
I hope you'll hop over and follow along over there. I will be posting new recipes every week so be sure to subscribe so you don't miss any of them!
I would also love if you guys would follow (like) my new Facebook page here –> Foodie Chicks Rule
I will be (and already have been) posting and sharing great recipes from all over web on that page.
So if you love good recipes, follow along!
I've merged most of my other social media accounts (because I really would be in crazytown if I tried to do separate for both! :) )
So Instagram, Pinterest, Twitter, etc are all the same.
The Facebook page (and the blog) are really the only "new" things.
Here are a few of the recipes I've recently posted over on Foodie Chicks Rule:
Ground Oats & Spelt Pancakes/Crepes
I'm so excited about this new venture and look forward to sharing healthy recipes and tips with you guys.
But what fun is that? I'm sure I'll be sharing some not as healthy too from time to time! ;)
It will be focused on healthier versions whenever I can, however.
Anyway, I hope to see y'all over there! :)
xo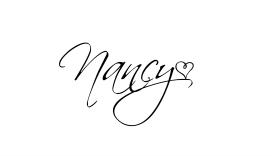 Follow along here! –> Instagram ~ Facebook ~ Pinterest
Follow Along Here!
Related affiliate links you may like: