I know I told y'all I was sharing a beach sign later this week. But I was looking at next week's schedule!
Oops. Sorry!
Today I'm actually sharing some Family Room updates & changes I've made since I posted some recent things in there.
Like this coffee table turned tufted ottoman….
That I like but don't love. :)
I had mentioned in the post linked above that I wanted to give it a re-do with deeper tufting and a pretty yellow fabric.
And I still do.
But, who has time for that? Ha!
I don't right now with so many other projects going on. Plus, with summer upon us, I am busy with my outdoor areas now.
So I will re-visit this re-do in the Fall … or never ;) … but for now I found this pretty yellow throw.
It sort of gives me the look I was after with the yellow.
I also added another rug underneath. Pay no mind to that. It probably won't stay. ;)
By the way, it was an "extra" rug. I purchased it for a bedroom but it was too small where I wanted to use it.
So much for measuring! ;)
And I found a "LOVE" pillow…and I love it. ;)
It's back there on my little vanity/sitting chair— aka– an extra seat for someone to sit, if needed.
I'd been wanting to "makeover" this lamp for awhile but didn't get to it before I posted about this little end table.
But now I have….
It was pretty simple. Pure White Chalk Paint with Dark Wax over top. I highlighted the edges of the metal trim with Gold buffing wax.
It so needed that! Don't you agree?
That gold gave it a nice little shine.
I might have gone a little crazy walking around hitting things with that awesome gold stuff. ;)
It's so pretty I couldn't help myself.
I didn't put it on this though.
I spray painted it with an off white color, gave it a light sanding and hung it up here:
I thought it was the perfect spot for it and it almost hides the bracket in the middle of the curtain rod.
(By the way, these are the first pair of "no-sew" curtain panels I made. You can read about them –> here)

It was a thrifty find too (no surprise!).
I also just painted another pillowcase with Chalk Paint®.
Here it is before: (removed from the insert)
I didn't do it the regular way, however.
I tried something completely different this time. I know you can dye fabric with Chalk Paint so I decided to try something similar.
I made a watery mix of Scandinavian Pink and dipped the pillow case in and swooshed it all around.
It soaked the paint up really well but I didn't rinse it out. (as you would if you were dying the fabric)
It didn't cover the pattern but I was perfectly fine with that. I just wanted a coral colored pillow, not gold.
And it worked.

I just wrung it out and laid it in the sun to dry. Once dry, I applied some Clear Wax.
It's the softest feeling fabric (finished) I have done. (doesn't really feel as much like leather as the chairs do, etc)
You can read about my previous pillow painting adventures …here, here and here.
And lastly, my husband and I put up a shelf in the Family Room.
(I can't show you a full wall shot because there's a little French Cabinet just below the shelf I'll be sharing soon!— If you follow me on Instagram, you've seen a few sneak peeks already. ;) )
The shelf is made out of a board we already had.
I painted it Pure White and sprayed it with Minwax Polycrylic to seal.

The brackets came from Hobby Lobby. I painted those with the same white and lightly sanded to give them an "aged" look.
These are the same brackets I used for my shelves by my "Coffee Bar" except I left those "rust" colored. You can see them –> here.
I've got some things sitting up on it now….one of them is the beach sign I was supposed to be sharing today!
Next week I've got a little patriotic themed post coming up along with some of my blogger friends and I'll also be sharing that beach sign. ;)
Hope you all have a great weekend!
xoxo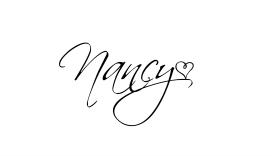 Be sure to follow me on Instagram and Facebook if you don't already!
I always post projects and things I'm working on
long before it hits the blog…..
….plus lots of fun random daily things too.
Follow Along Here!
Related affiliate links you may like: